Happy Friday! Here is another week in outfits from my winter capsule wardrobe. I'm going to be taking a break from posting my outfits next week as I'm having my wisdom teeth removed (yikes). So I'll be out of commission for a few days!
The weather has been so changeable in Vancouver lately that it's been hard to dress appropriately. Just this morning it was pouring rain, and now looking out my window it looks like a beautiful and sunny day! It's still only January and yet on days like today it's already starting to feel like spring. I get a sort of odd feeling of nostalgia when the seasons start to change – do you know what I mean?
I'm excited for spring to finally roll around as at the end of February I'll put together my next capsule wardrobe and do a bit of a refresh. I'll put together another post like my winter one as a lot of you really seemed to like that! I'm hoping that all of these posts are giving you a lot of inspiration for your own capsule wardrobe, and if there's anything else you'd like advice on please let me know in the comments below. Now, let's get to the outfits!
Monday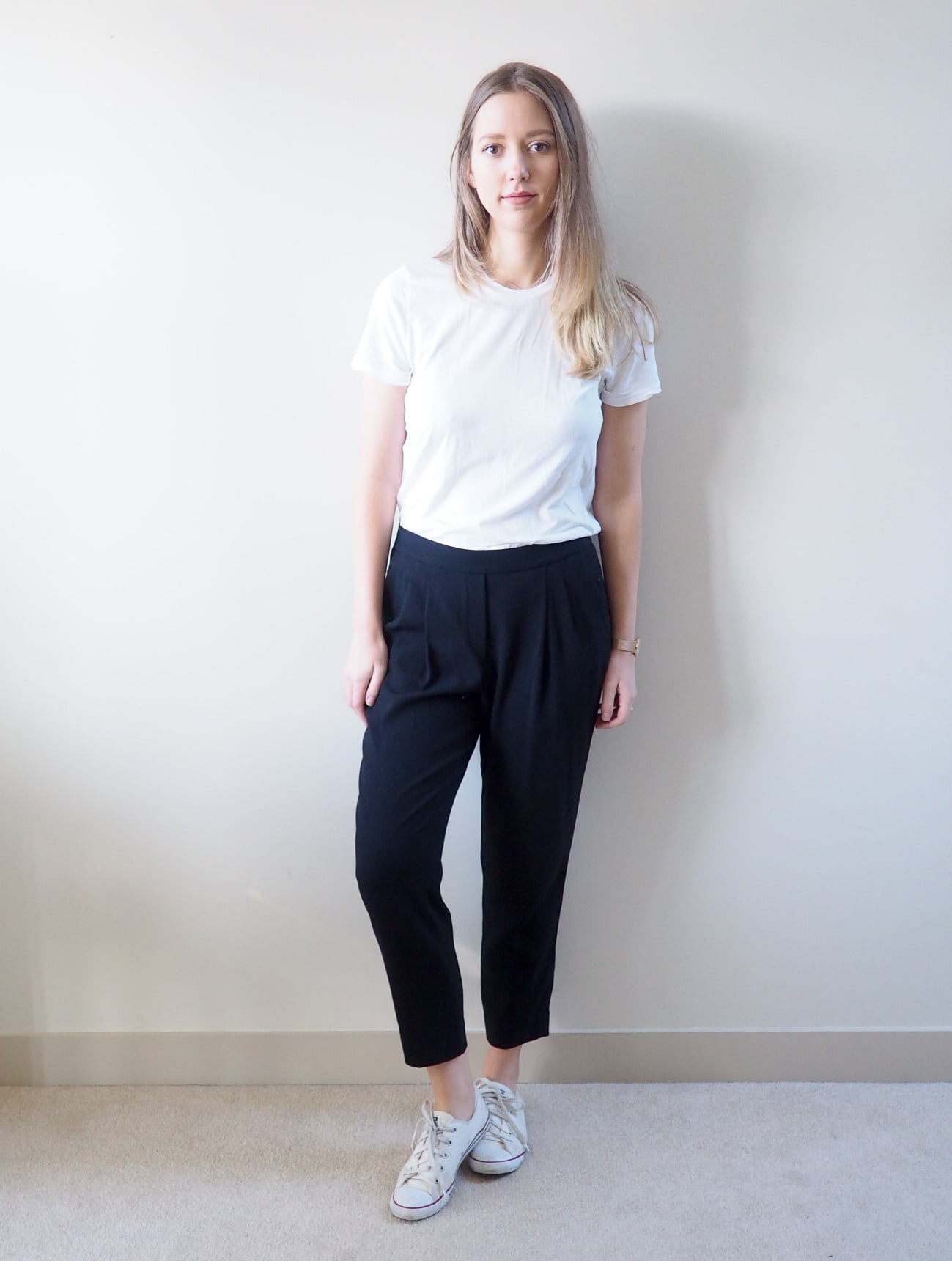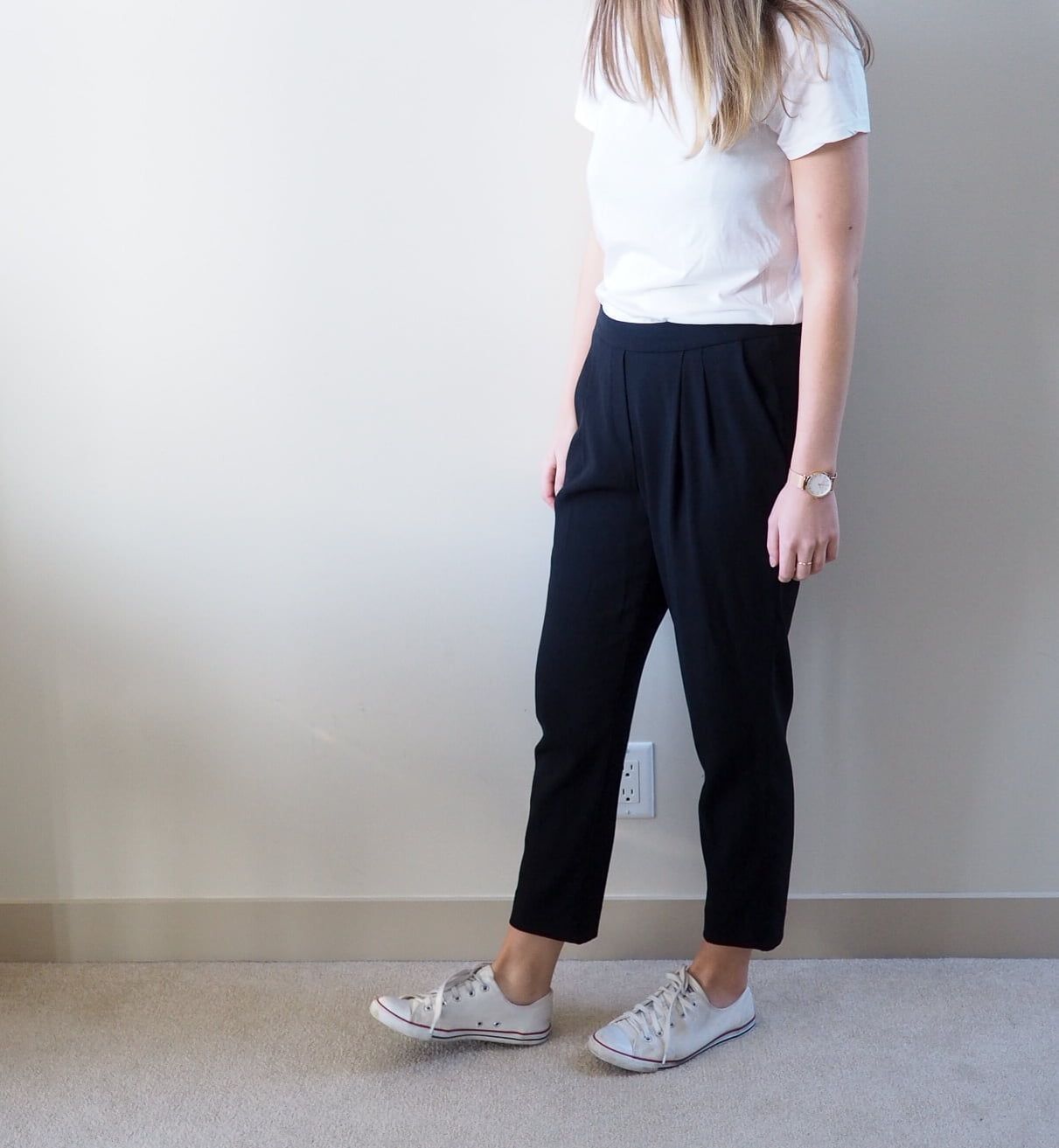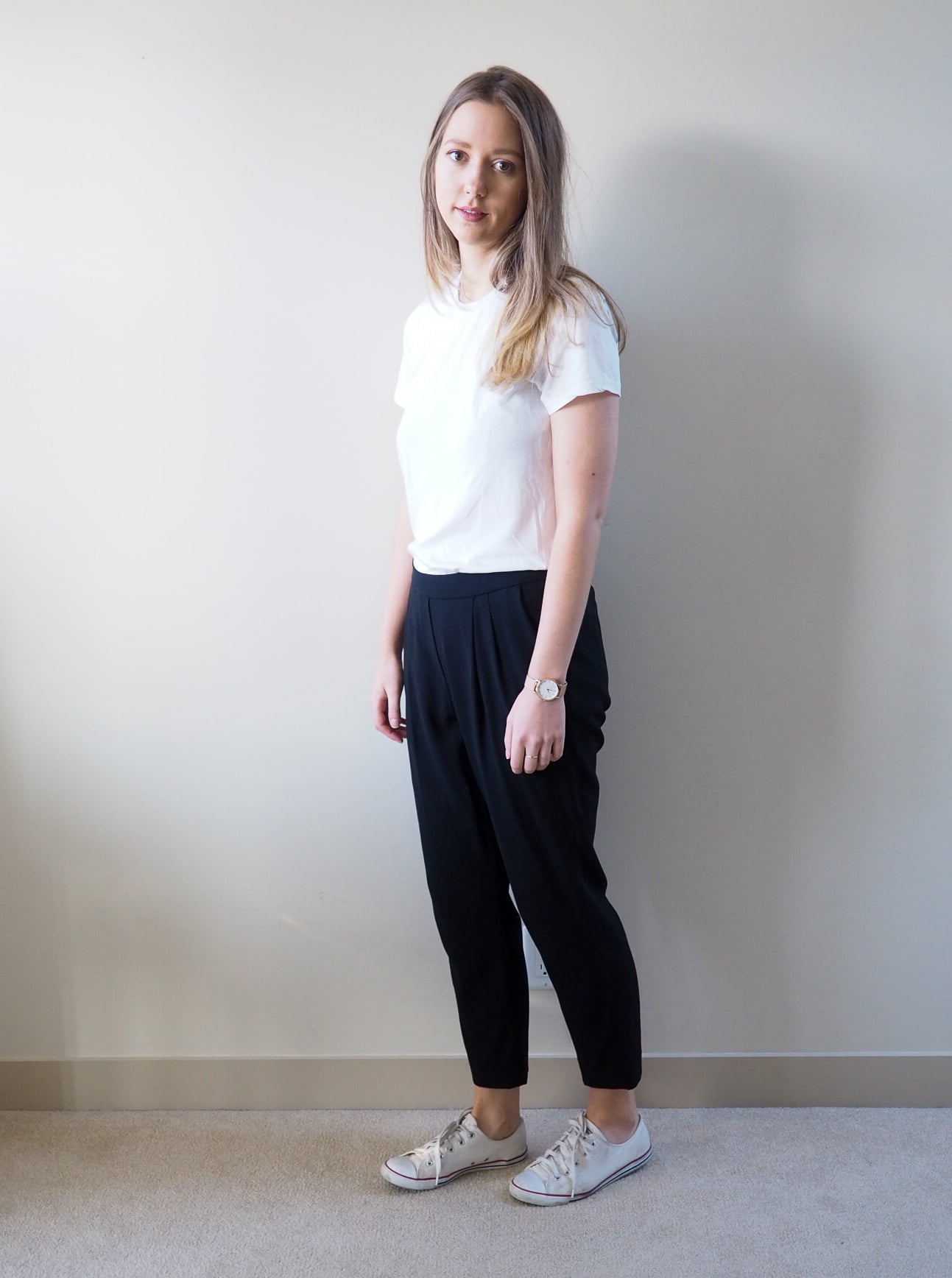 T-shirt & trousers – Aritzia / Shoes – Converse / Watch – Rosefield
Tuesday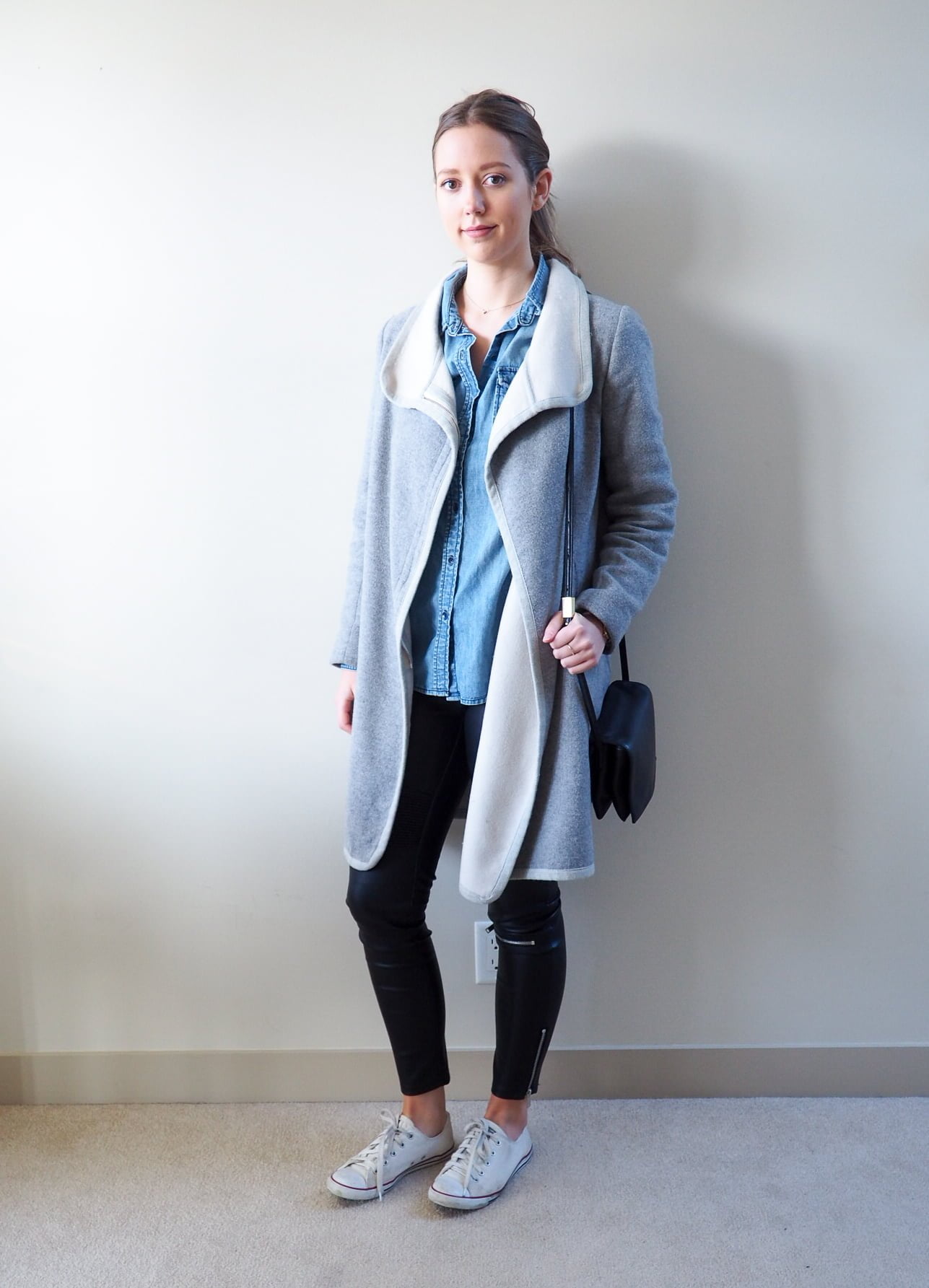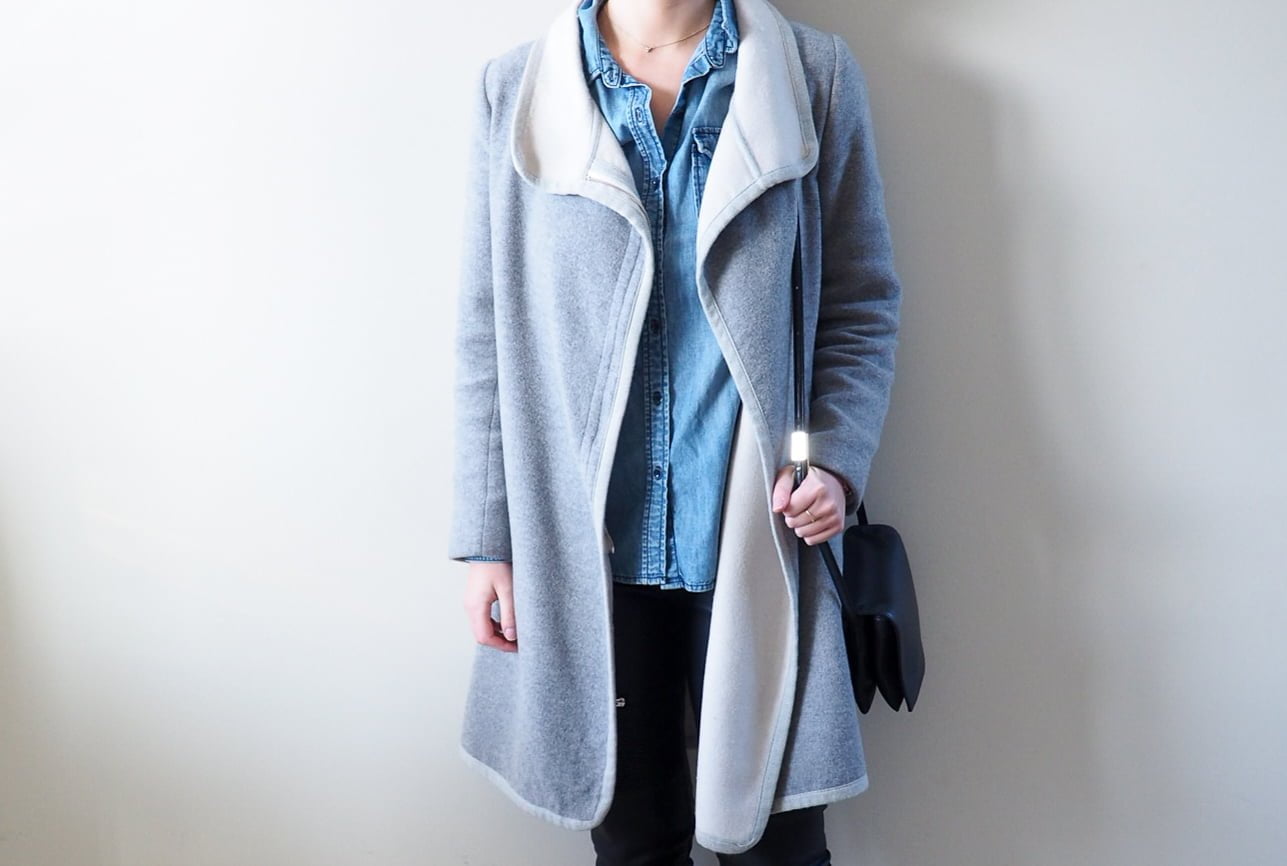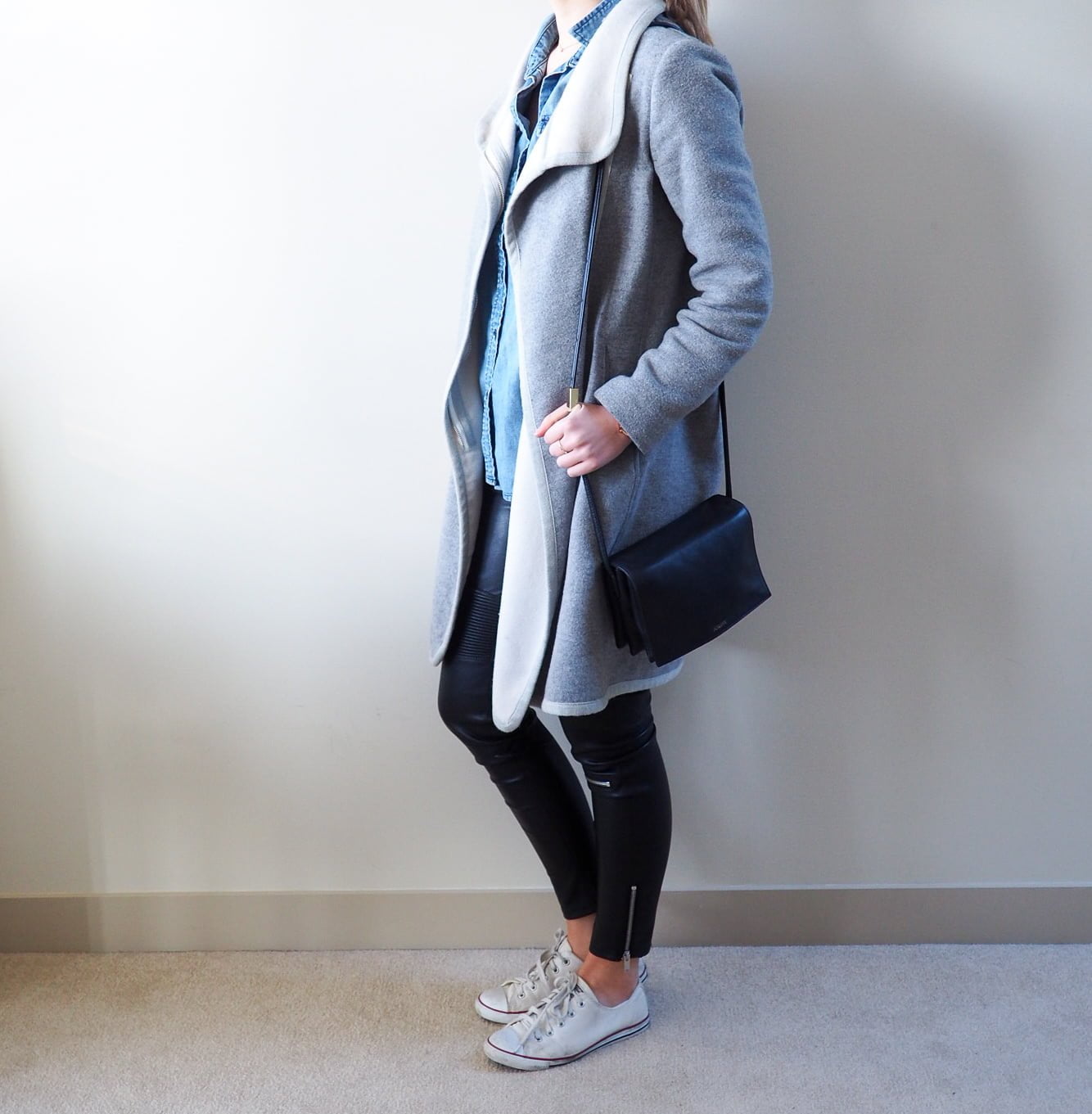 Shirt – Joe Fresh / Coat – Aritzia / Pants – Zara / Shoes – Converse / Bag – Auxiliary
Wednesday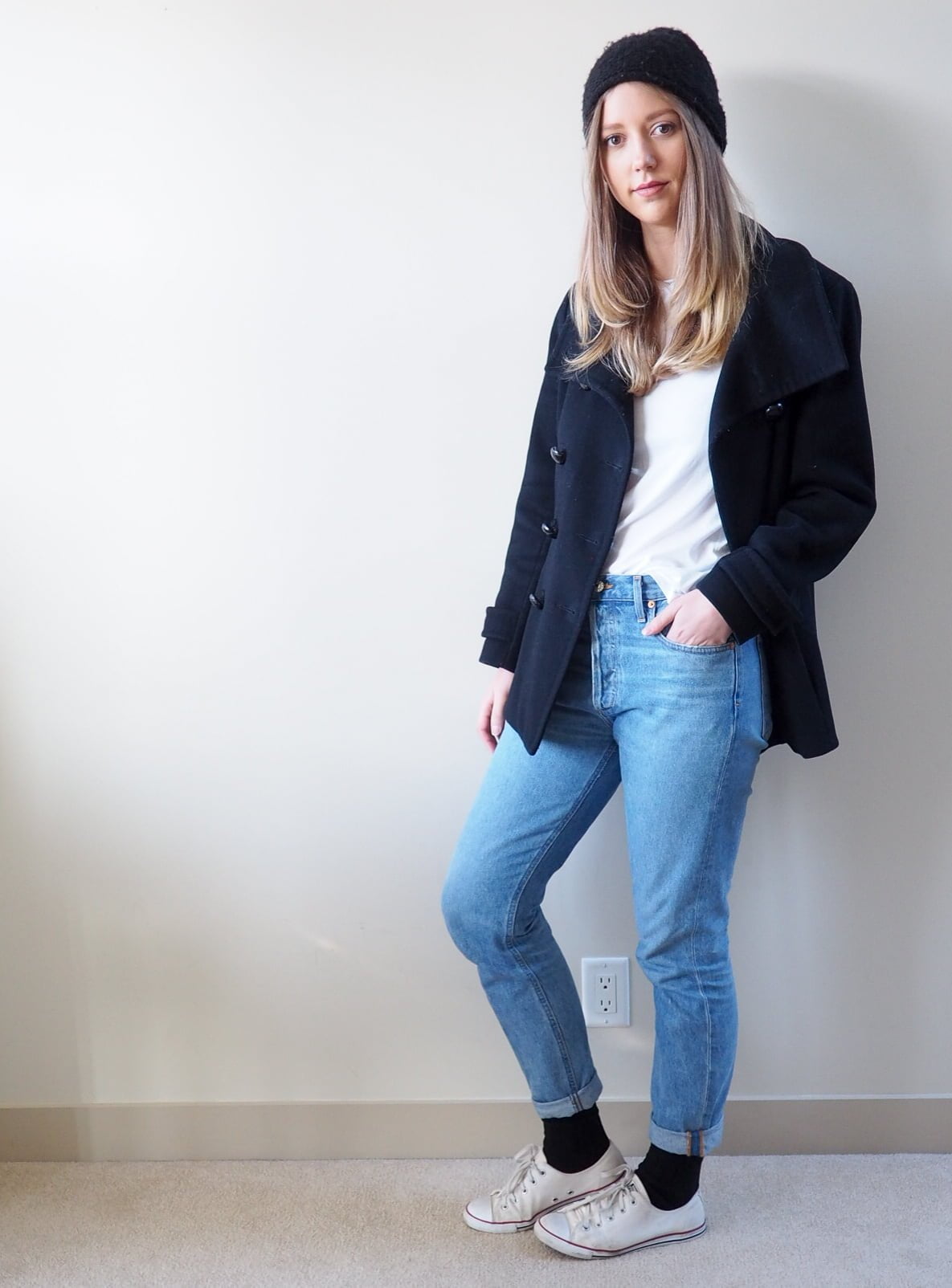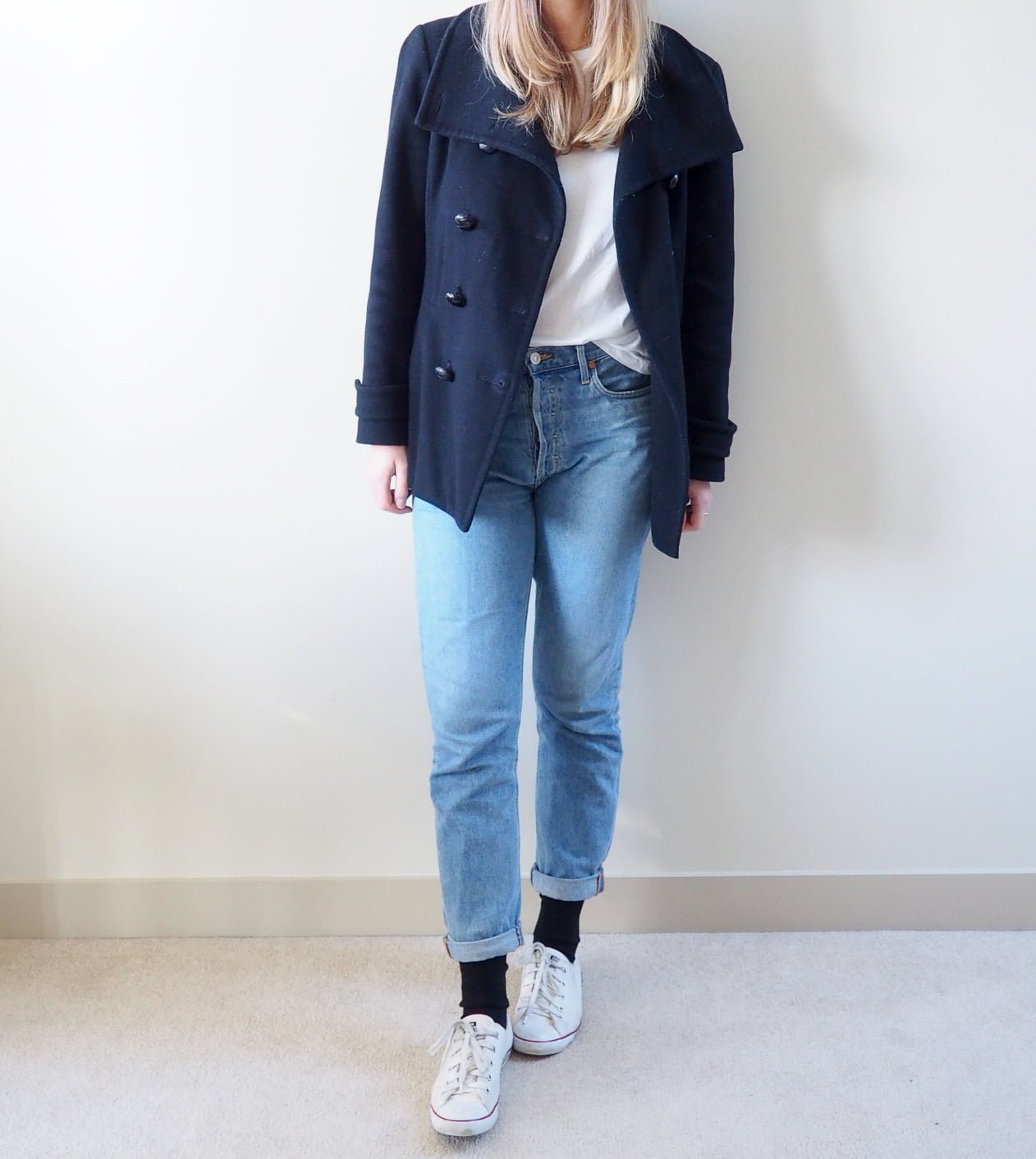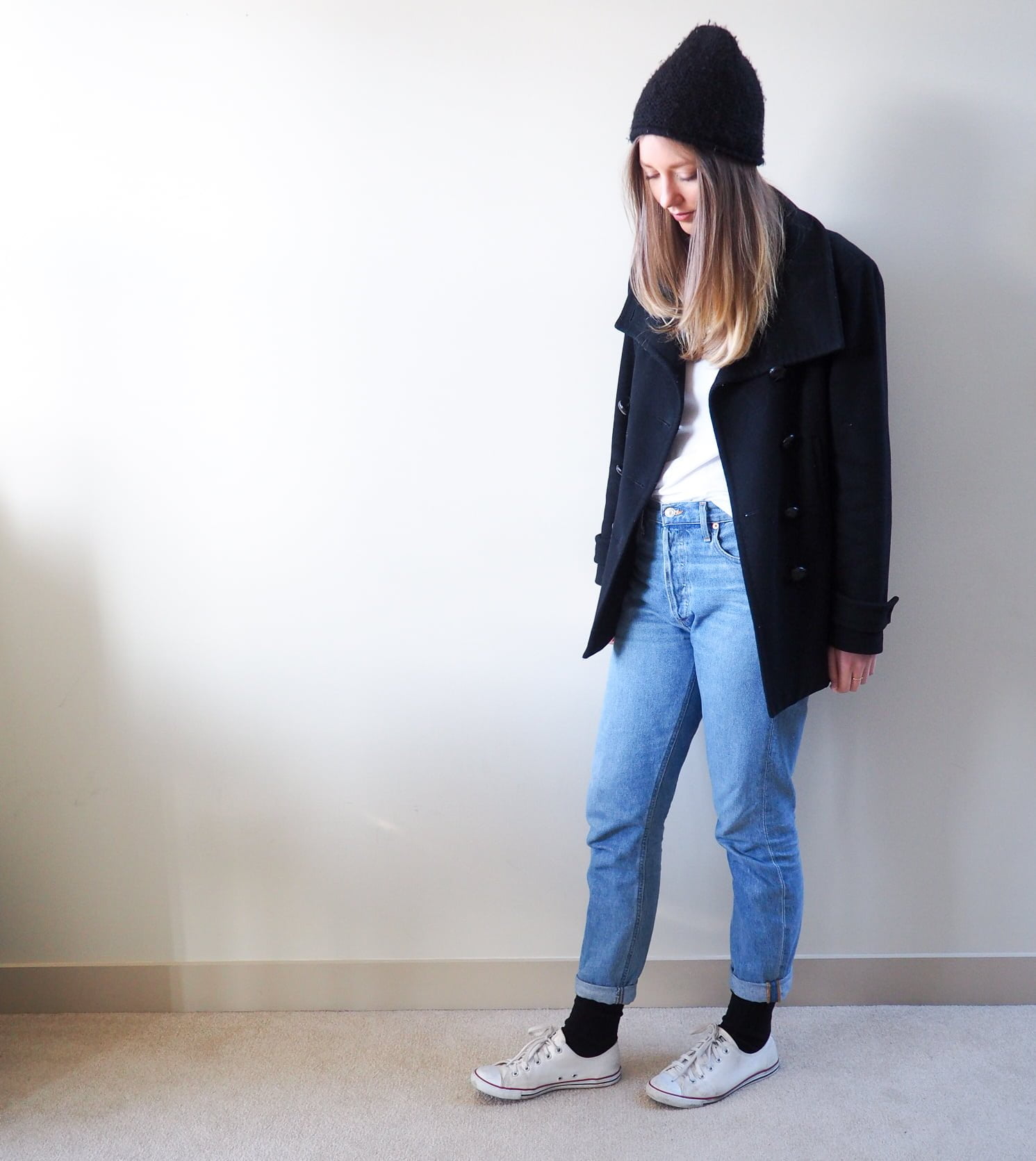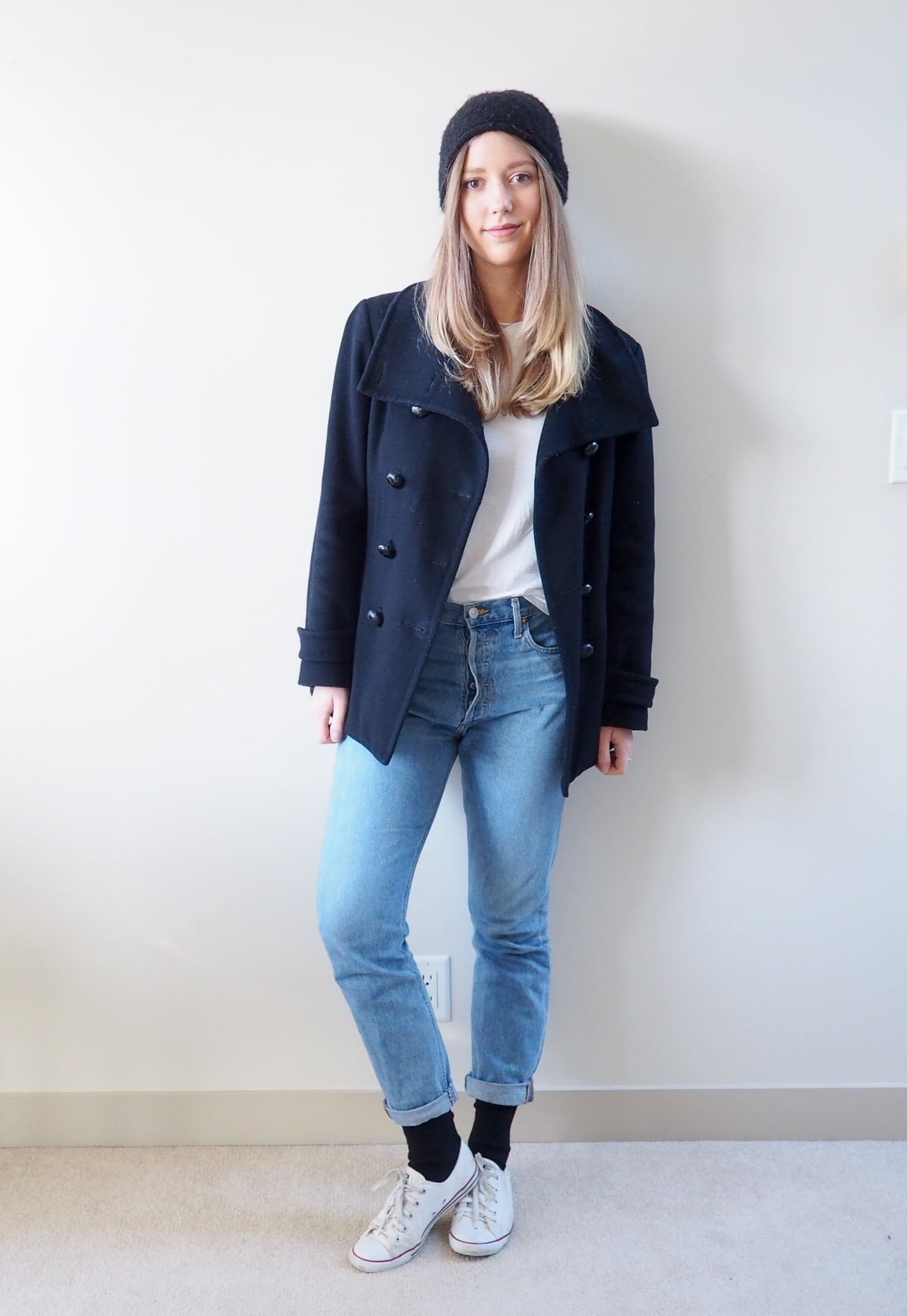 Coat &  shirt – Aritzia / Denim – AGOLDE / Hat – Zara / Shoes – Converse
Thursday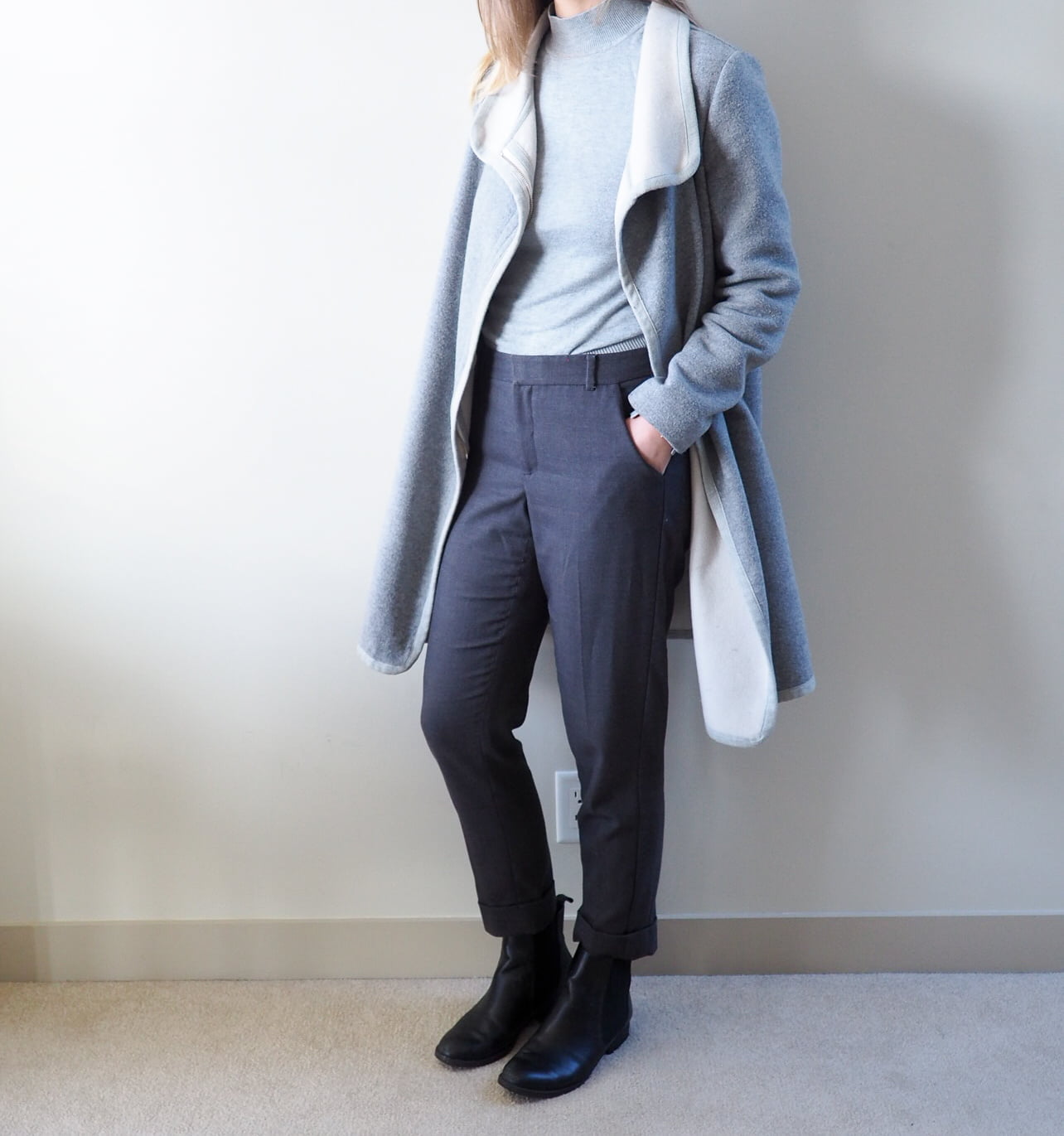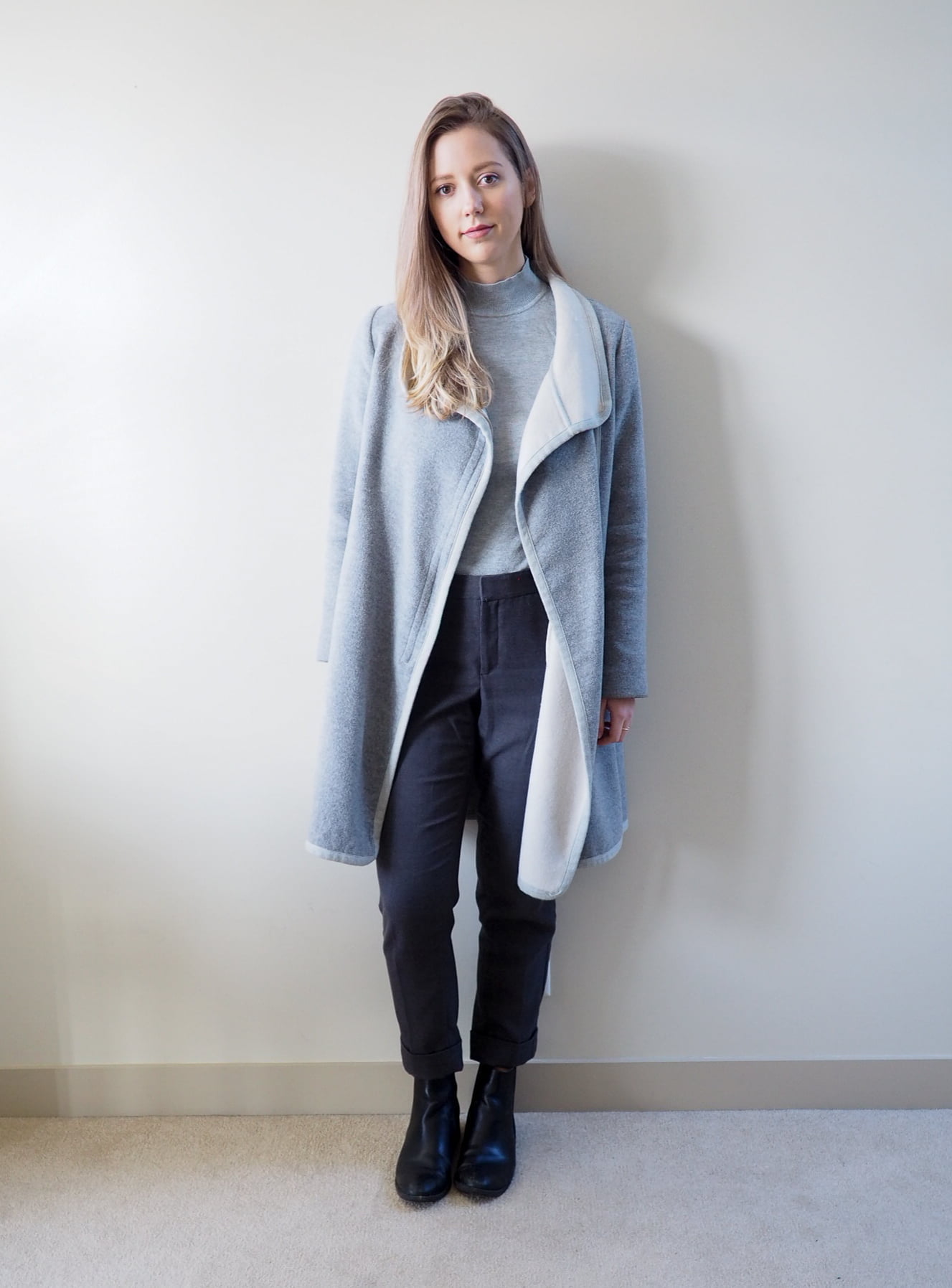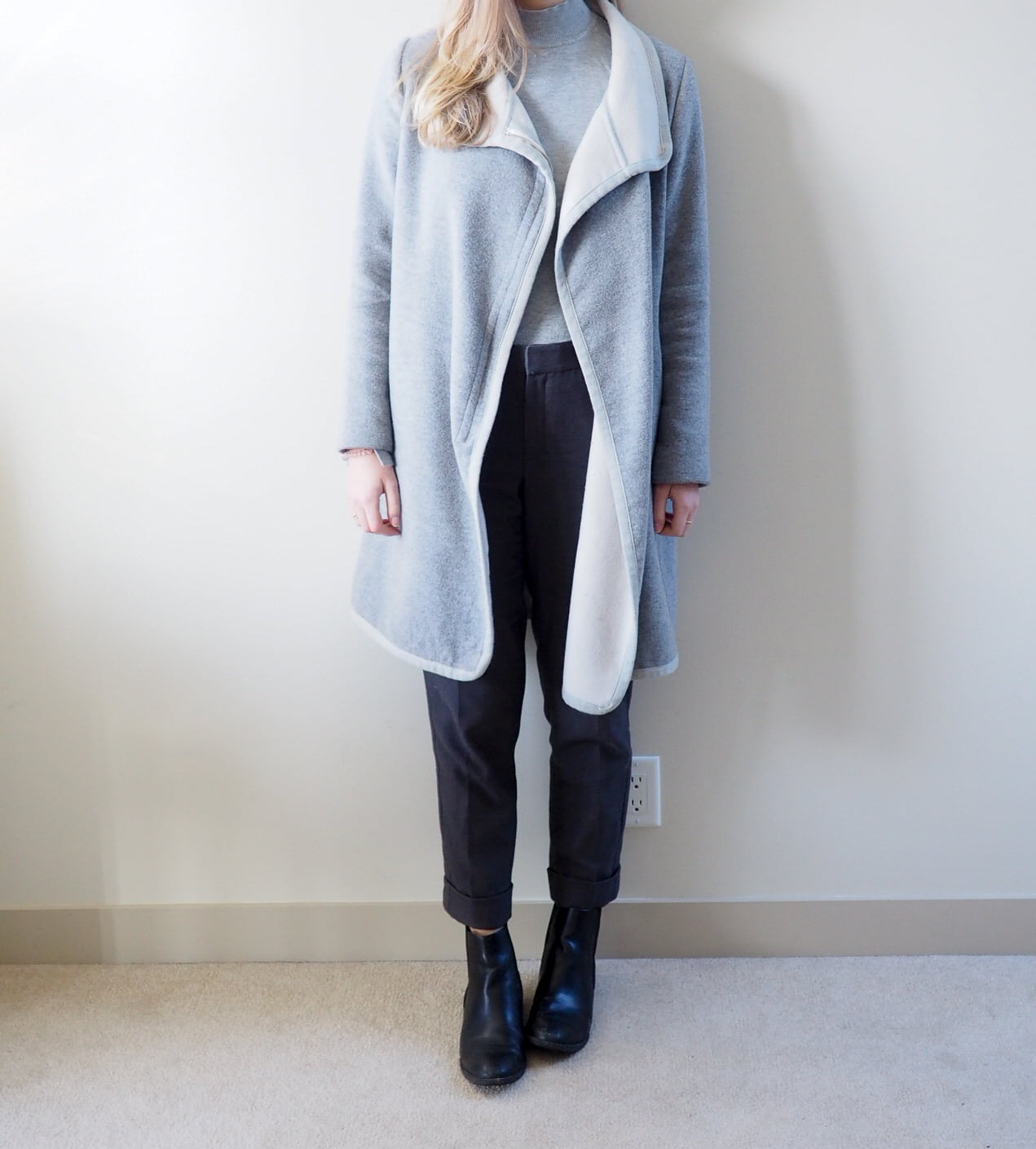 Top – ASOS / Coat – Aritzia / Trousers – Anthropologie / Boots – Aldo
Friday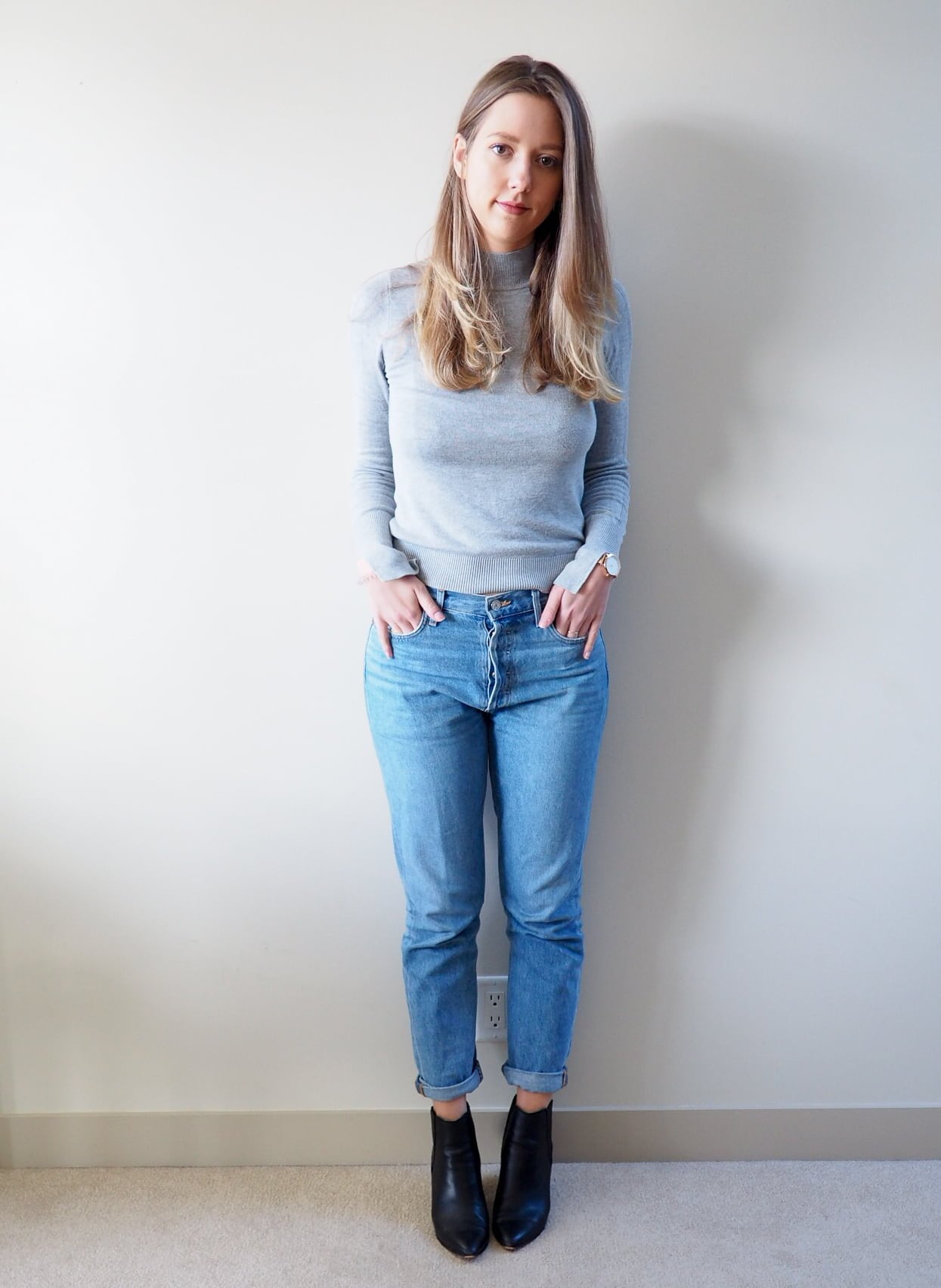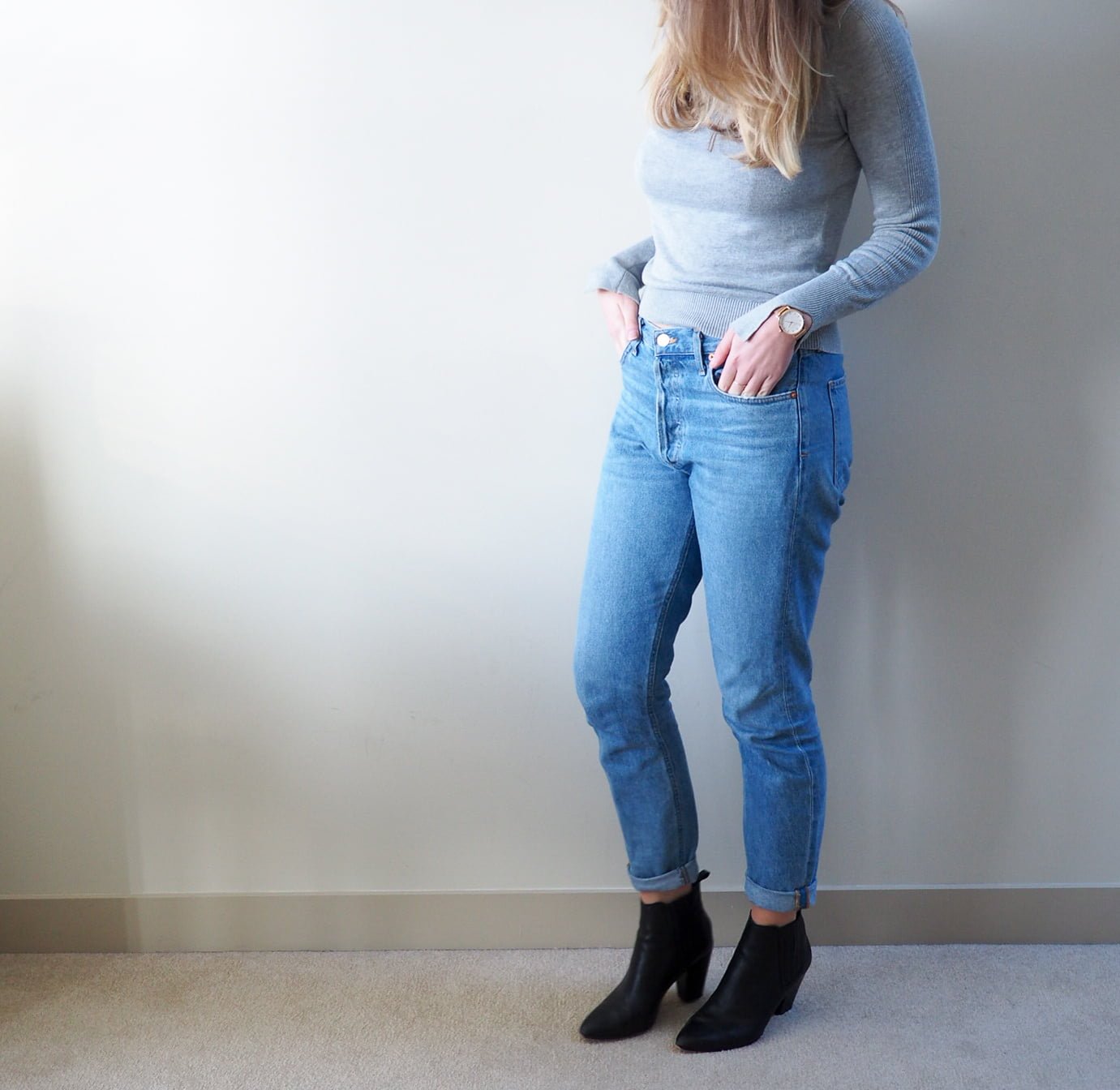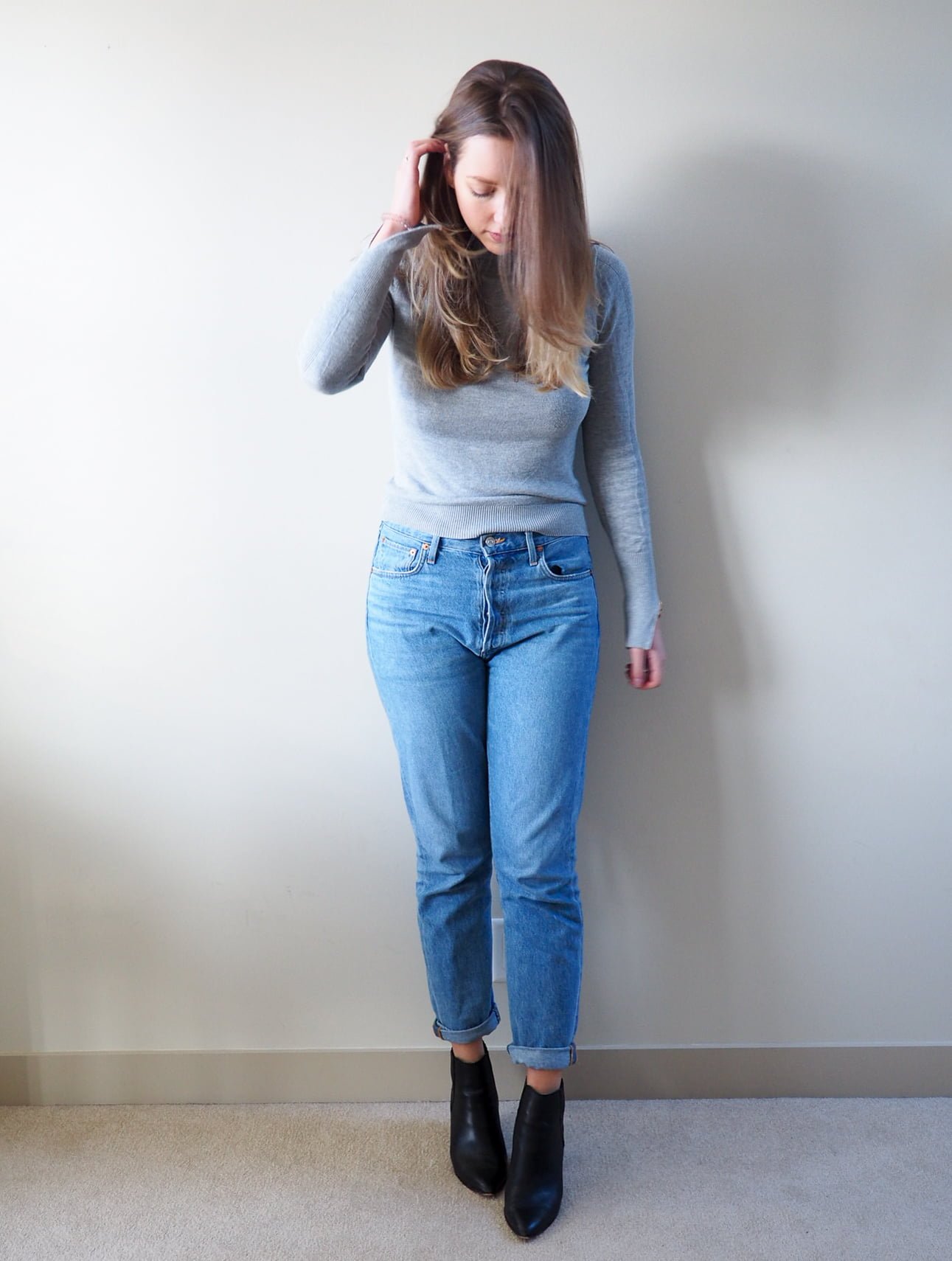 Top – ASOS / Denim – AGOLDE / Boots – Aldo / Watch – Rosefield
Follow me on Instagram to see all of my daily outfits!
Thanks for reading,
Emily xx