When you're working upwards of 8 hours a day, it's so important to be in a space that invigorates and energizes you, while also providing some inspiration. I have two main workspaces: I work at my job in an office during the day, and at home, my makeup vanity doubles as my desk for when I need to get some extra work done or write in my blog.
Whether you work from home or in an office, there are a lot of ways you can make your workspace more inspiring and enjoyable. Here are my top five tips to help you get more out of your daily 9-5 by transforming your workspace into a personal oasis!
The first piece of advice is to bring light into the area.
If you work from home, make sure your office or desk is in a location that has as much natural light as possible during the day. If you're not able to control where your desk is relative to natural light, bring in a bright lamp for some decoration and warmth.
I'm lucky in that at my office, my desk is located right next to a window which provides a lot of natural light during the day. But, I also have a desk lamp with a warm-toned bulb for when it's dark and dreary during the winter months. At home, I strategically placed my desk next to a window and under a skylight for maximum light exposure. Brightening up your space makes it that much more cheerful and energizing!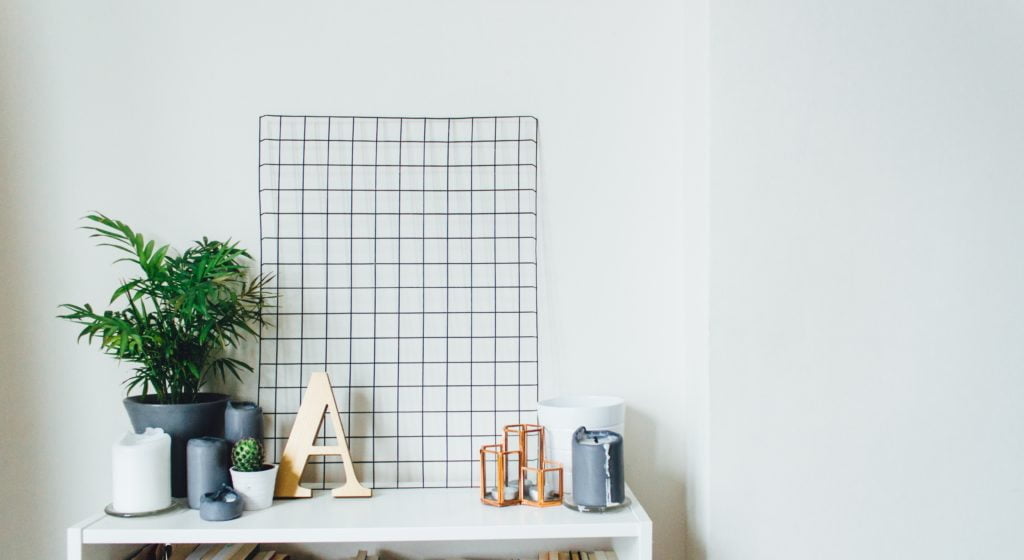 Bring nature indoors.
I'd love to say that I work in an office with growing walls, but we sadly haven't arrived to that party yet; however, I wanted to follow the same principle and took matters into my own hands by bringing some plants into my office. Adding some greenery to your space can really take the atmosphere of your workspace up a notch.
Plants are also living things that increase the quality of the air around them, so it definitely can't hurt to surround yourself with one or two. And, they're beautiful! I like to decorate with succulents which are more resilient, so they'll survive over weekends or when I'm on vacation.
Appease the senses.
Decorate your space with different textiles, such as a fuzzy blanket to keep cozy and warm. This honestly makes a huge difference at the office, where they blast the AC throughout the year no matter what season it is. I also like to use scented candles at home, and almost always have music on in the background, whether it's headphones at work or on my Bluetooth speaker at home. I find that adding these sort of things to my space helps me focus, but also takes me away a little bit so that it's not so obvious to me I'm spending my whole day at a desk working.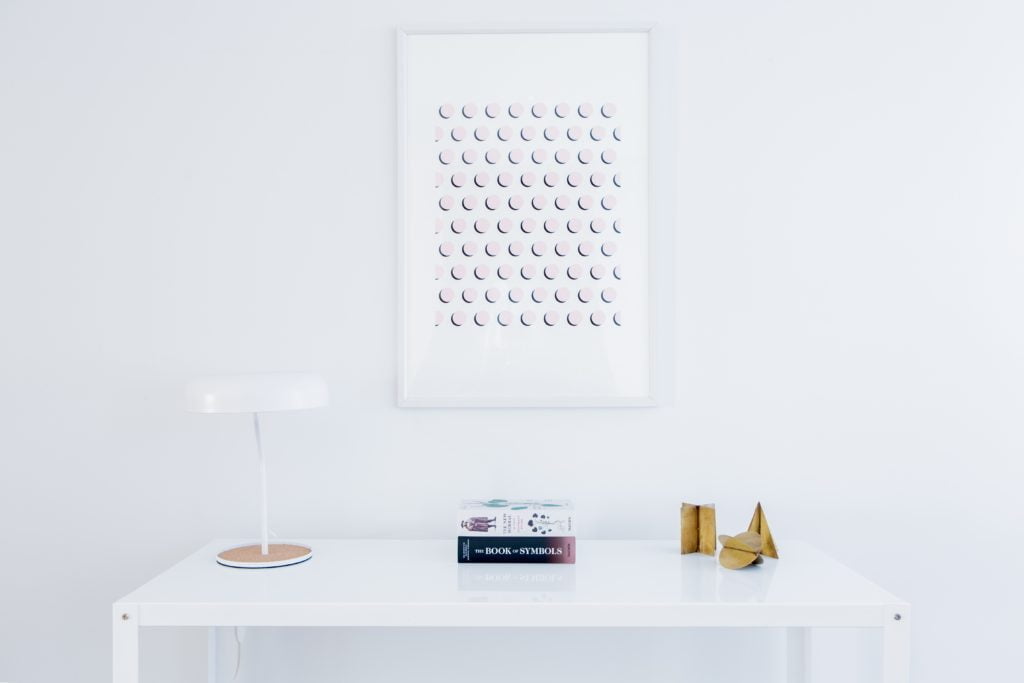 Make it your own.
Personalize your space with artwork that you love or souvenirs from places that are special to you. I find that this really helps to motivate me when I have a lot of work to do, and makes my desk feel more like my own space, especially at the office. Why look at a boring cubicle wall when you could see photos of friends, favourite artwork, and past vacations? Including these items adds a much-needed personal touch which can really make all the difference when it comes to spending your day at your desk, and helps remind you why you're there.
The final tip I have is to keep your space neat and tidy.
This might be some form of OCD on my part, but I can't work in a space that has any sort of clutter or mess – I find it distracting and need to get it out of the way before I'm able to focus. An uncluttered space is an uncluttered mind!
Let me know how you make your workplace inspiring in the comments below.
Until next time,
Emily xx
Pin for later:
Featured photo by STIL on Unsplash