One of the best things about living in Vancouver is that you can drive for an hour out of the city and find yourself in beautiful nature. This past weekend, my boyfriend Jason and I escaped the hustle and bustle for a relaxing getaway on Mayne Island. One of BC's Southern Gulf Islands, Mayne is about an hour by ferry from Tsawwassen terminal. Okay, that's a little further than an hour drive, but once you find yourself on the winding roads through Pacific North West forest, with the ocean peeking between the trees, I think you'll agree that it was worth it.
Mayne is one of the most peaceful and scenic places I've been to. We've gone once a year in the summer for the past three years, and stay in my parents' cabin at the Mayne Island Resort in Bennett Bay. It's a small island, and you can totally spend a week just sitting by the ocean with a book in hand. But, there are also lots of activities to do and sights to see if you're up for it. Here are my favourite to do on Mayne Island, complete with pictures from our trip this past weekend!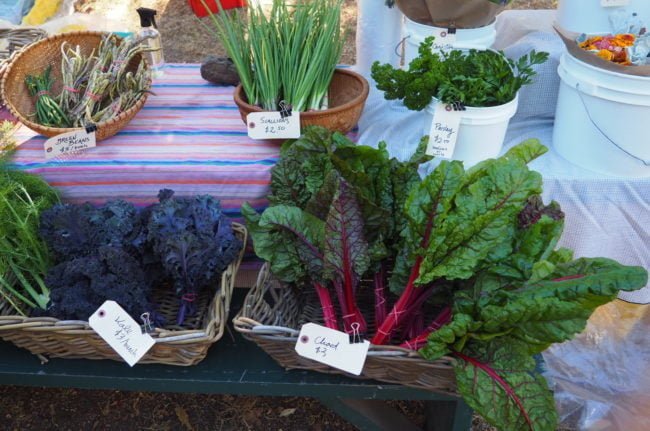 1. Pick up some fresh produce and handmade goods at the Farmer's Market.
The market is open on Saturday mornings in summer near the town agricultural hall. Here you'll find farm-fresh produce, art, baked goods, jewellery, jams and preserves, and more.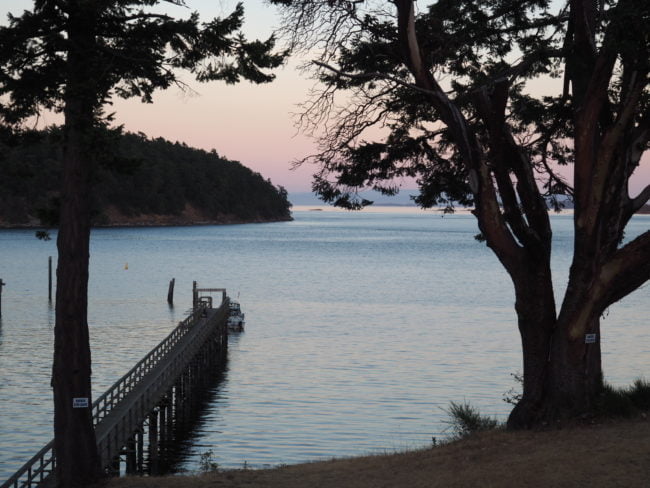 2. Go kayaking or paddle boarding in Bennett Bay.
You can bring your own or rent directly from Bennett Bay.
3. Meditate your way through the Japanese Garden.
The garden is dedicated to the early settlers who emigrated to Mayne Island from Japan. It's definitely worth taking an hour to wind your way along the paths or find a bench in the sun and take some space.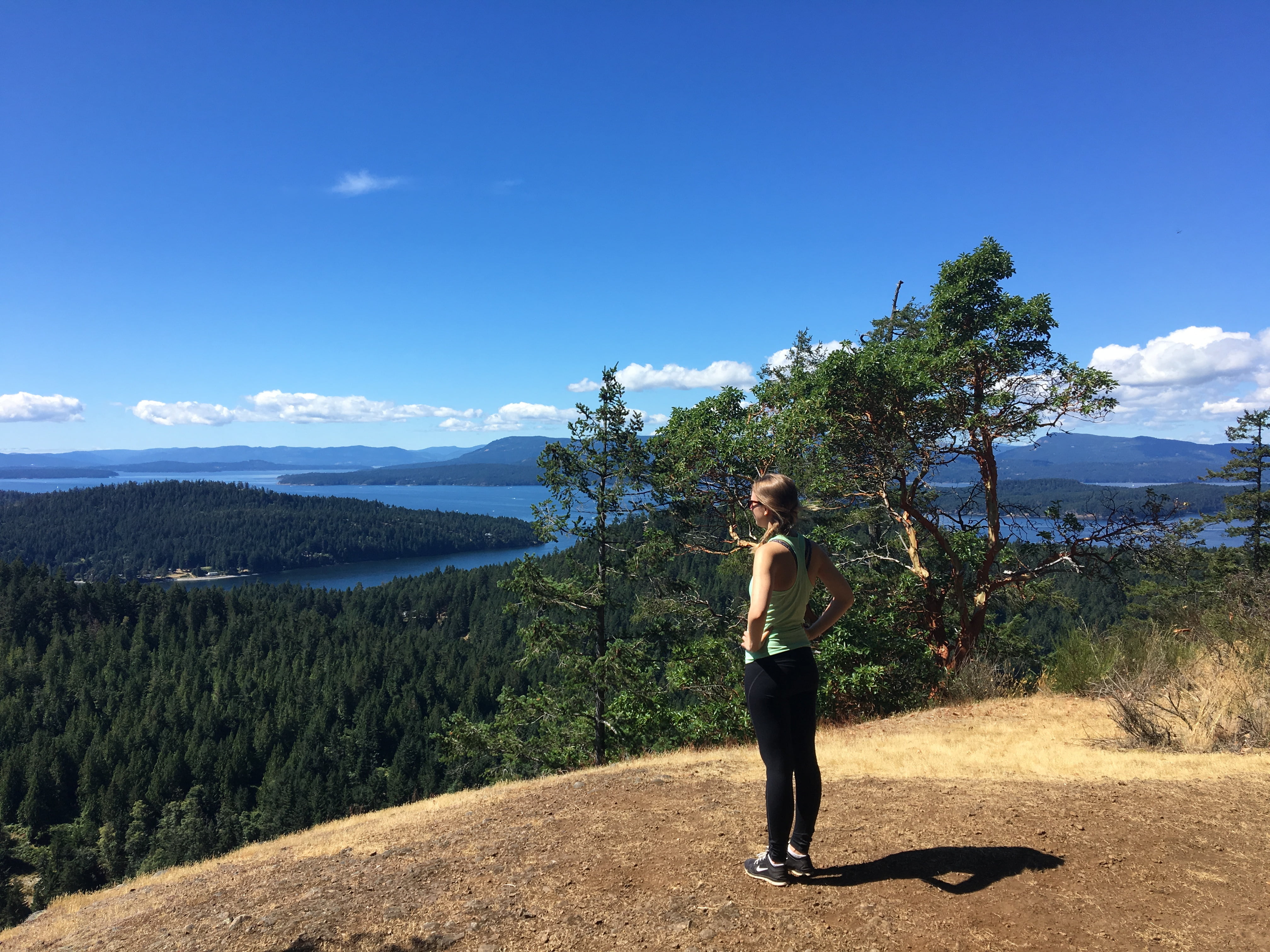 4. Take in the views from Mt. Parke.
The Mt. Parke hiking trails lead through lush forest to the highest view point on the island.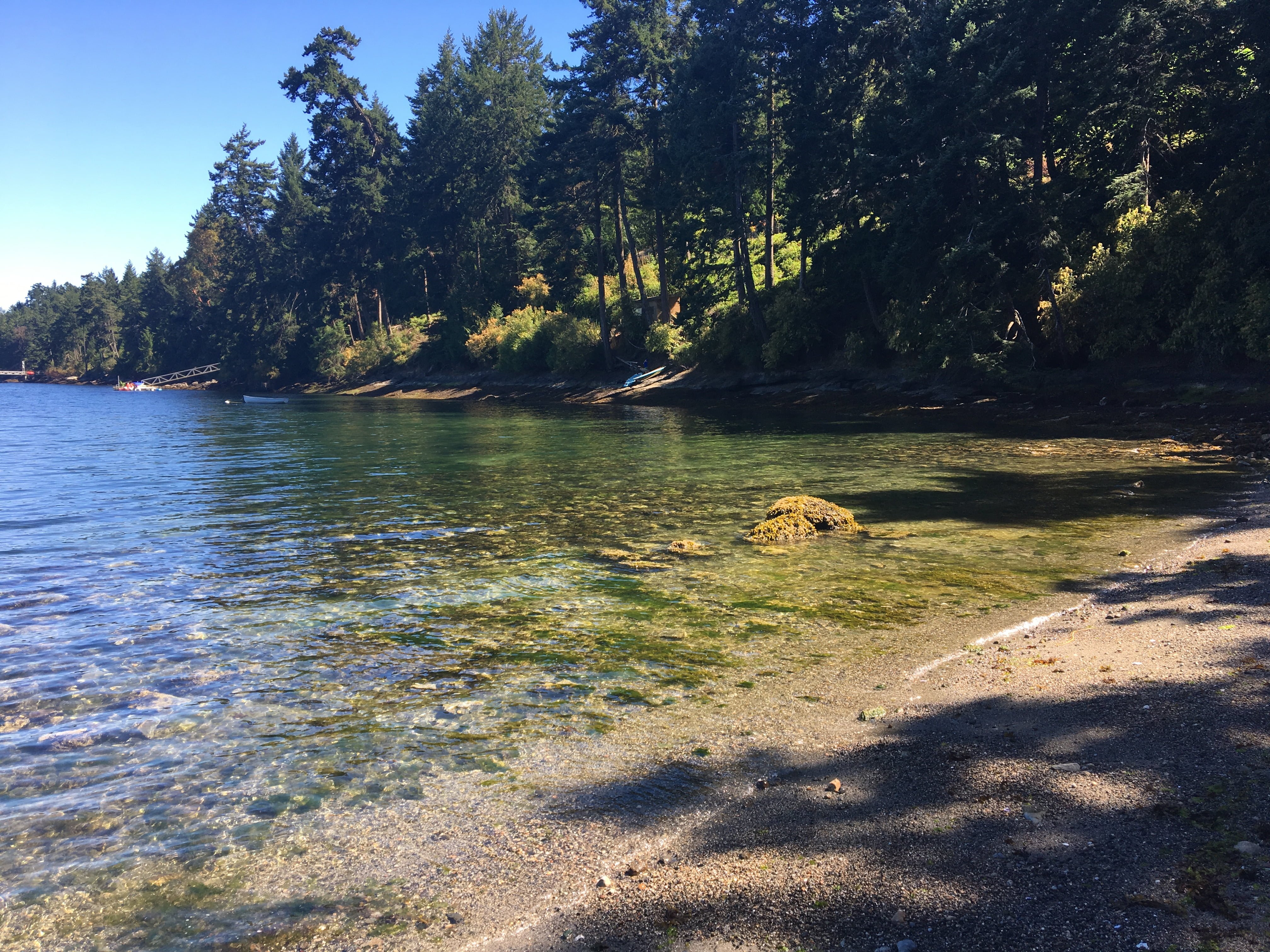 5. Hit the beach at Campbell Bay.
Campbell Bay is one of the best beaches on the island in my opinion. The water is a bit frigid for swimming, but in the summer heat it's quite welcome!
6. Explore the historic seaside town.
The town is quaint but still has a lot to offer, from a museum and library to a cafe and some shops where you can pick up hand made clothing and second hand books.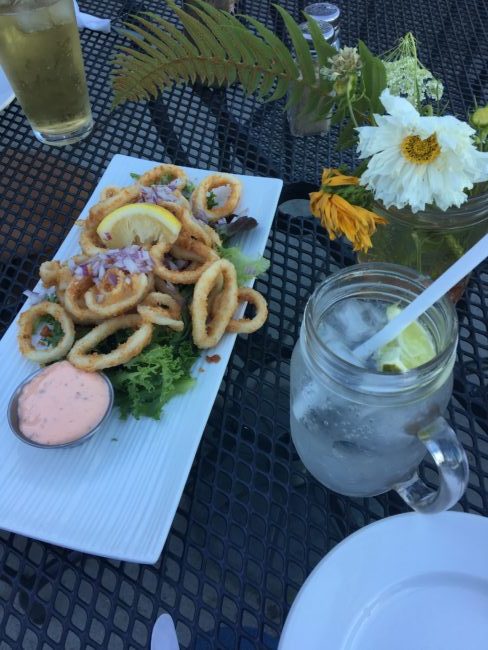 7. Treat yourself to fresh seafood for lunch or dinner at Bennett Bay Bistro.
I'd definitely recommend this restaurant for its west coast inspired menu and fresh seafood dishes. The halibut and chips and Mediterranean linguine are my favourites!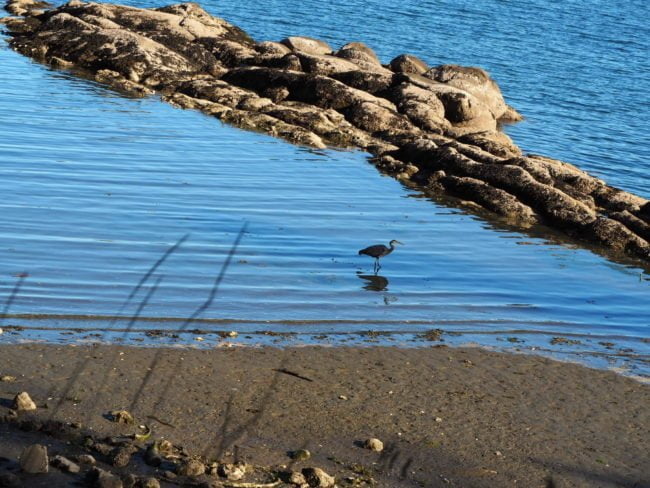 8. Take a post-dinner stroll to Campbell Point for stunning views of Mt. Baker.
This is an easy trail to take after a big meal, and has a beautiful view as a payoff. If you're luck you'll also catch a heron fishing in the tide pools, or seals finding a place to sun themselves on the rocks.
9. Take advantage of the free activities, such as tennis, mini golf, and disc golf.
If you're on a budget, there are plenty of free activities to do on the island to keep you occupied. There are free mini golf and a disc golf course at Dinner Bay. We spent a lot of our time at the tennis courts, which are nestled in a beautiful spot between the road, forest, and farm fields.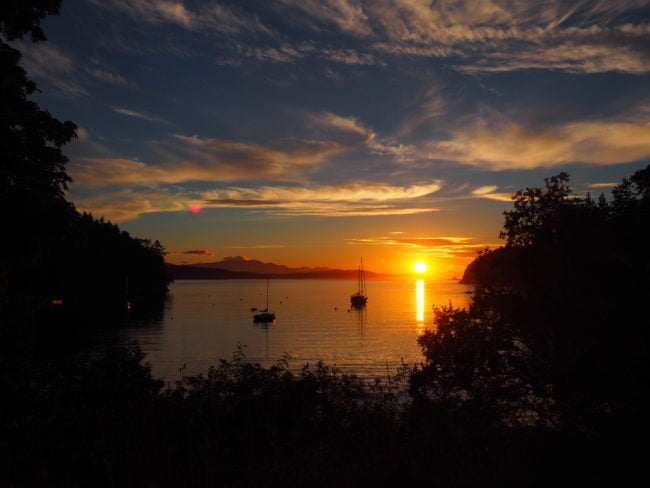 10. Catch a breathtaking sunset at Dinner Bay or Lighthouse Park.
Finally, don't miss one of the best west coast sunsets around! My two favourite places to watch it go down are Dinner Bay and the Lighthouse Park at Georgina Point.
I hope you enjoyed this post! Let me know your favourite place to get away for the weekend in the comments below.
Until next time,
Emily xx
Pin for later: