As I was sorting through my coat closet this month, I came across my old wool pea coat. I've had it for over ten years, and it has been well-loved. It was pilling, the wood buttons had chipped, and the interior lining was ripped in several places. And yet I'd still been hanging on to it for so long! It's such a classic piece that will never go out of style, and it's one of the first high-quality investment purchases I made.
I decided I would finally donate it, but I wanted to fix it up a little first. I used my trusty fabric defuzzer to remove any pilling and painted over the chips in the buttons with black acrylic paint. I sewed up the tears in the lining, gave it a pass over with my lint roller, and voila! It was like my old coat had been fully restored, and it looked brand new. I fell in love with it again and have been wearing it almost ever day after years of passing it over in my closet.
Here's one of my favourite looks for this winter featuring my 'new' pea coat!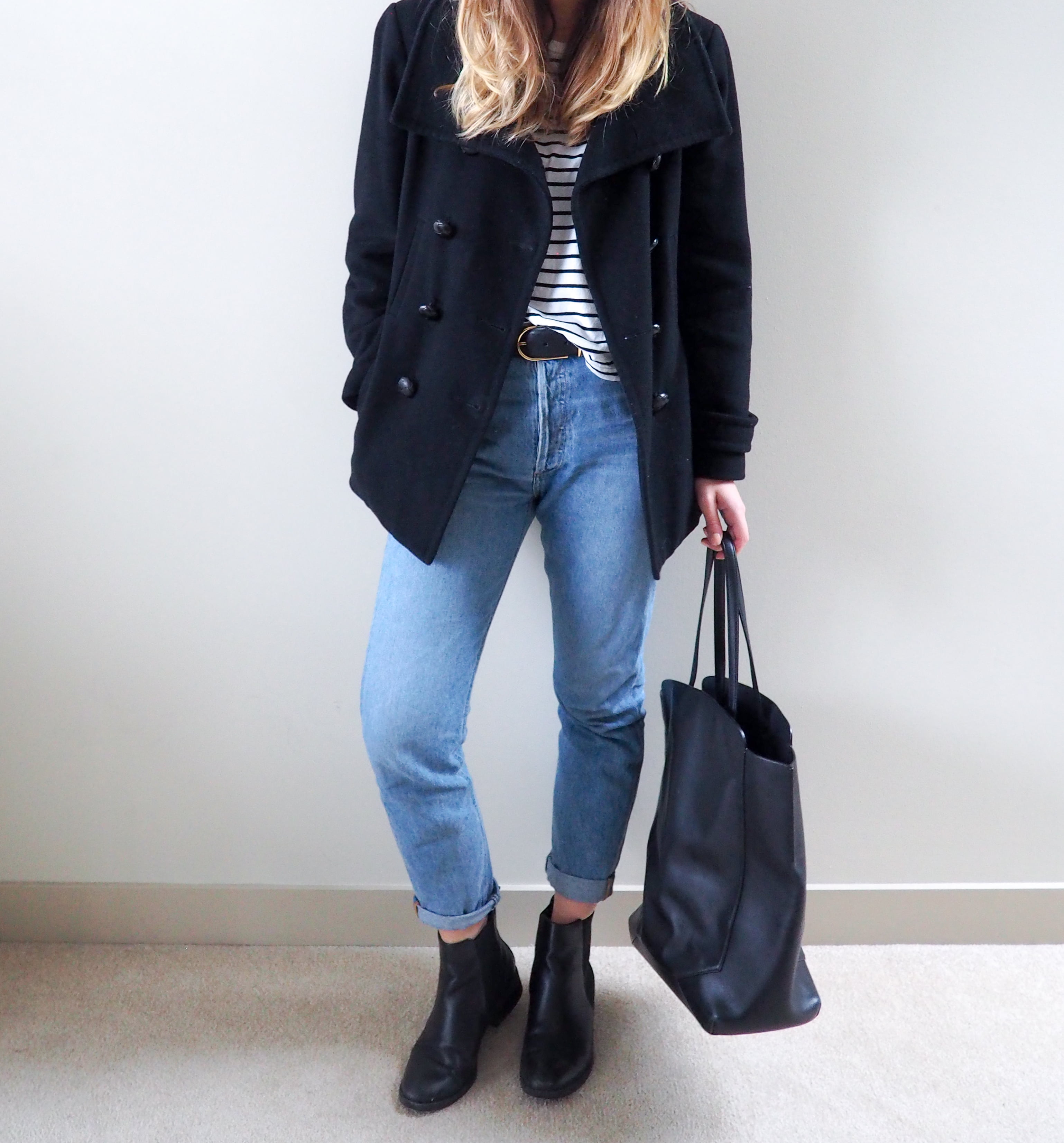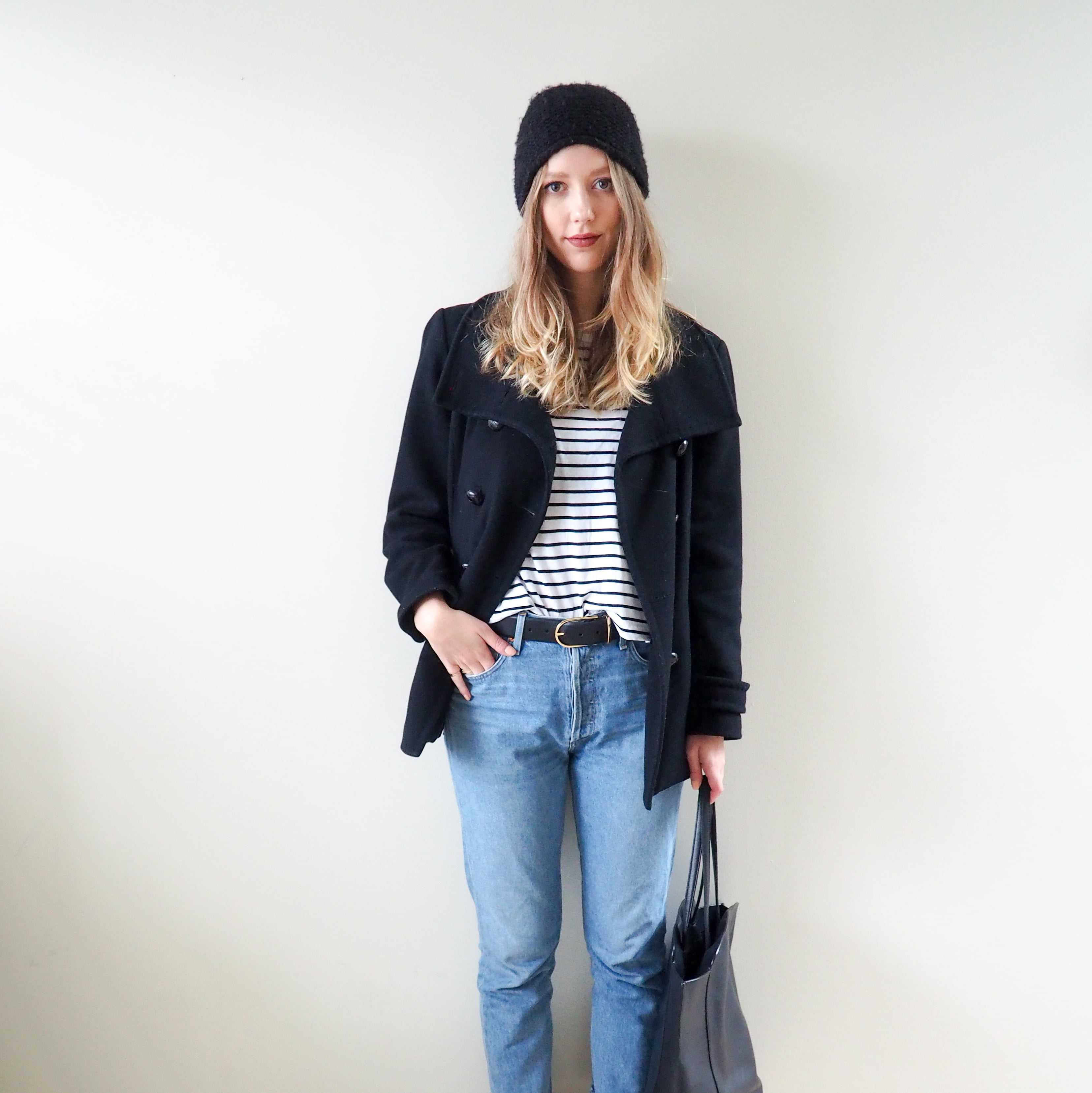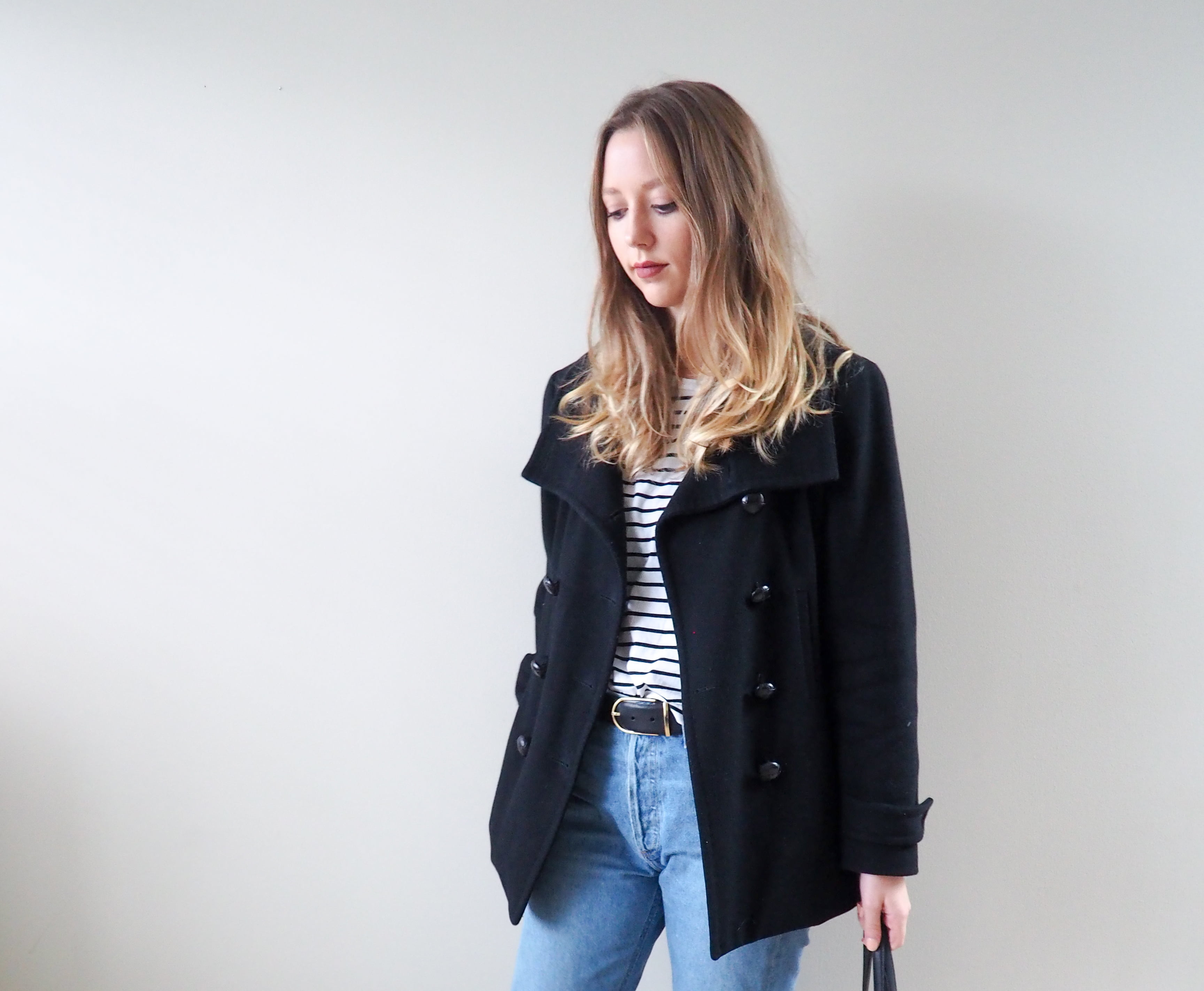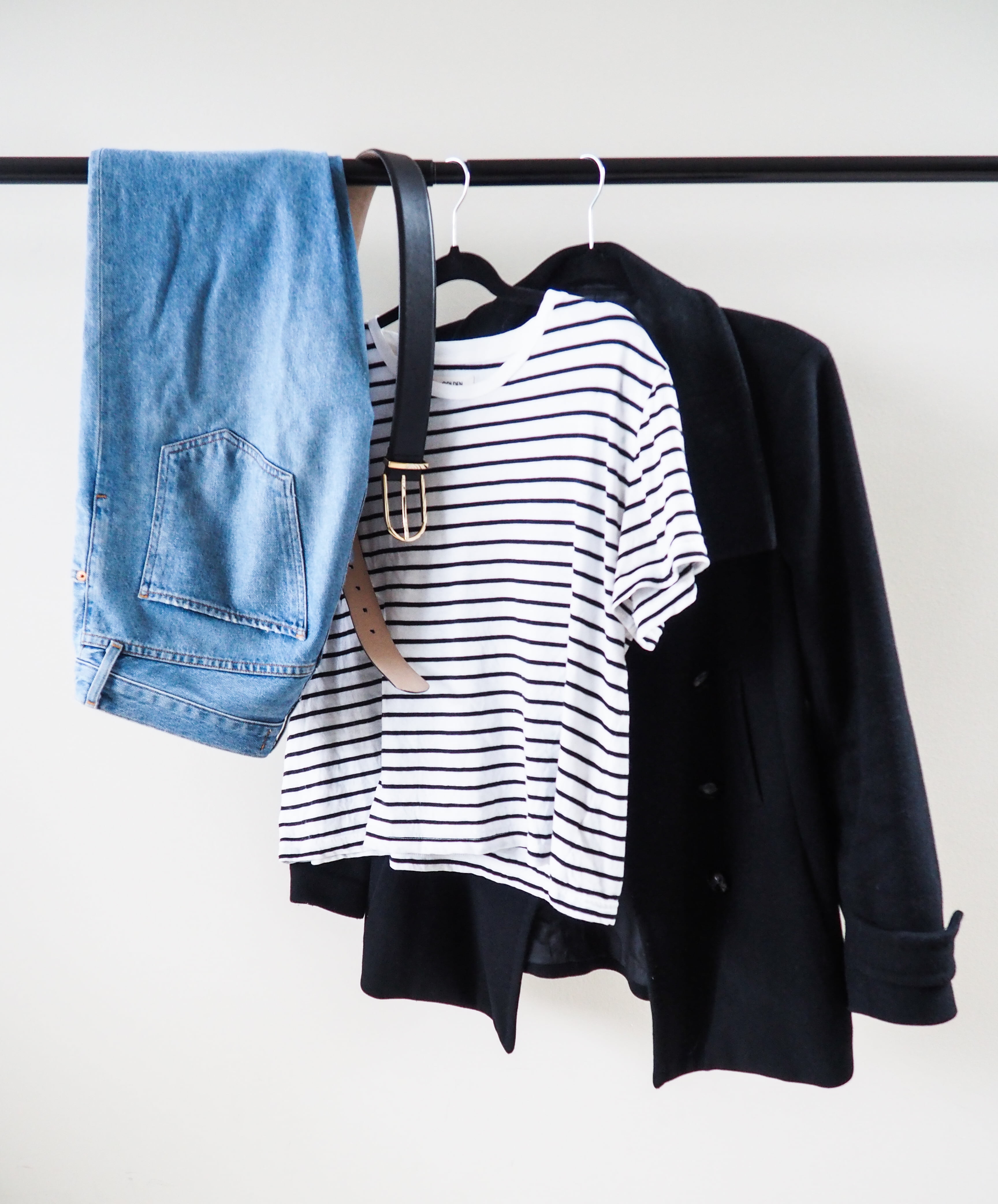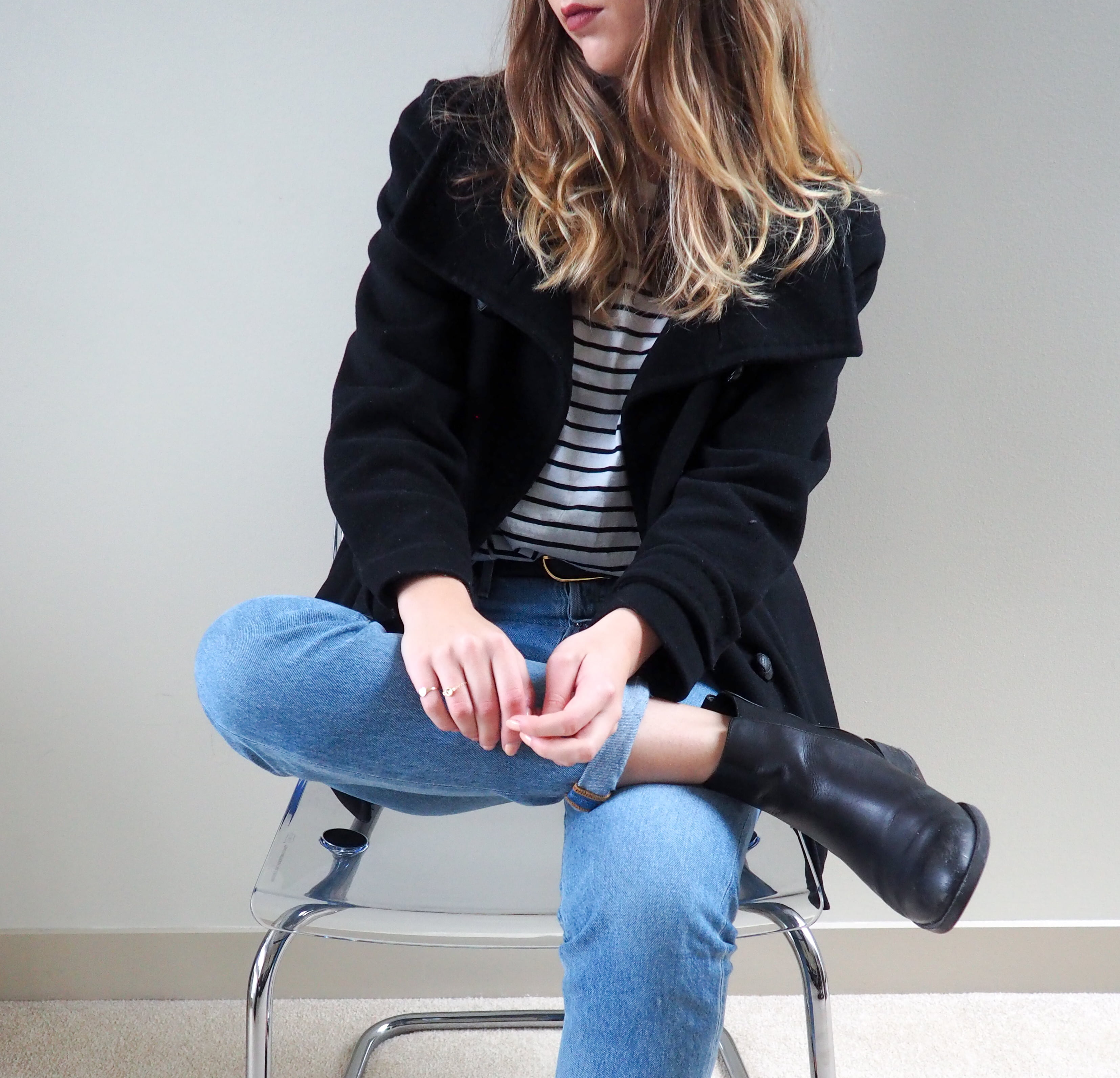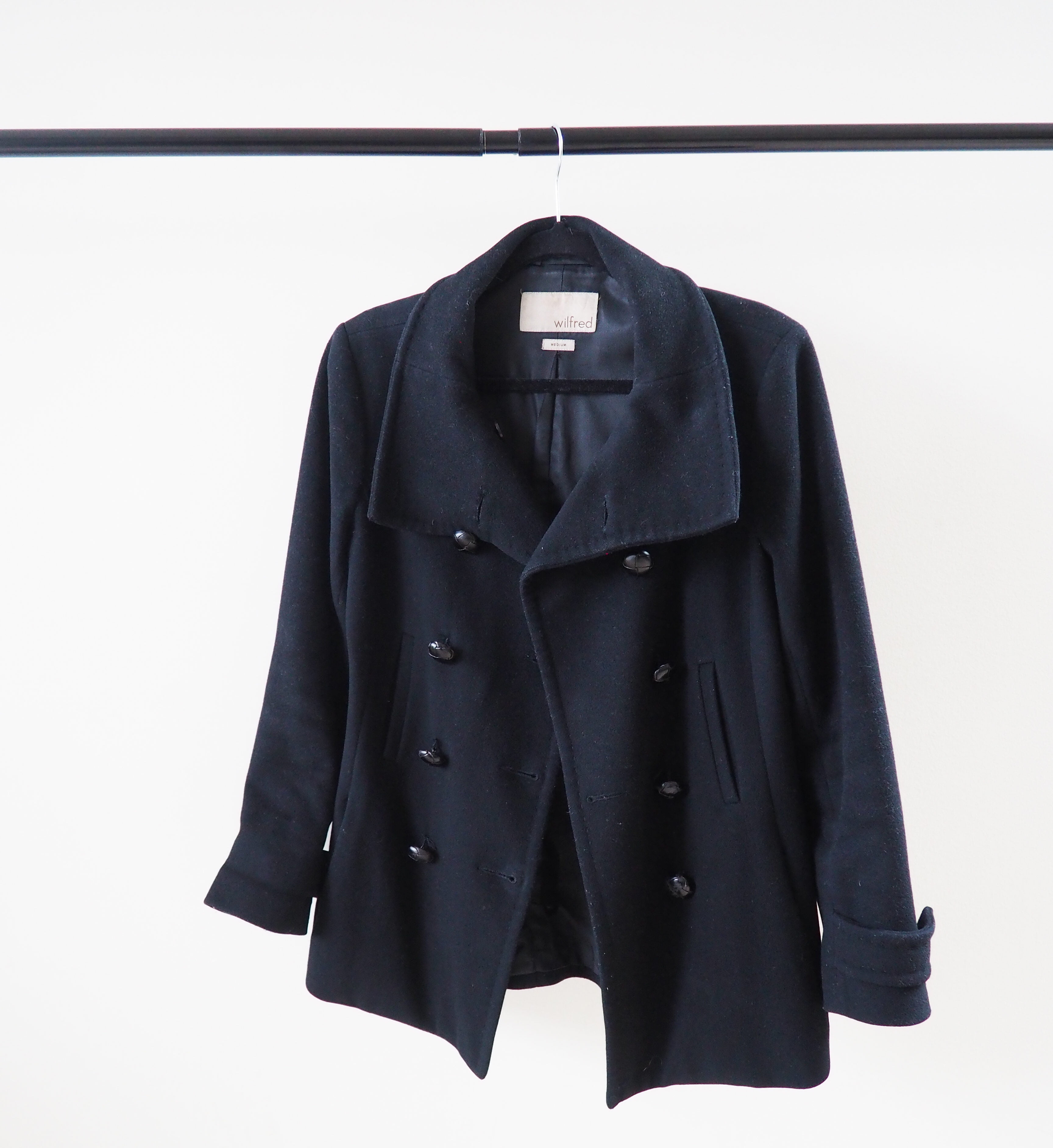 In case you're wondering about this coat, I purchased it all those years ago from Aritzia. While they don't have the exact same style now, they do have a few similar ones here and here.
Have you ever restored an old favourite in your closet? I'd love to hear about it in the comments below. Thank you so much for reading!
Emily xx