This week, instead of my regular weekly outfit inspiration, I decided to try something a little different. I post a lot of casual style inspiration on here, and so I wanted to switch things up and provide some ideas for what to wear to work. So, here are five different ways to wear trousers for the office!
I took one pair of simple, black, ankle-length trousers and styled them up in different ways to give you a variety of options. These are a great pair to have if you work in an office because they're so versatile; they're also definitely work-appropriate, but super comfortable too!
The trousers I'm wearing throughout the photos are the Aritzia Cohen pant. As always, I'll include links where I can to the items I'm wearing. I've also listed similar styles to shop at the end of this article.
1. With a button-up
This is such a classic look that you really can't go wrong with. I've chosen to wear a white button-up here, but you could switch up the colour or do a patterned one instead to make it a little more vibrant.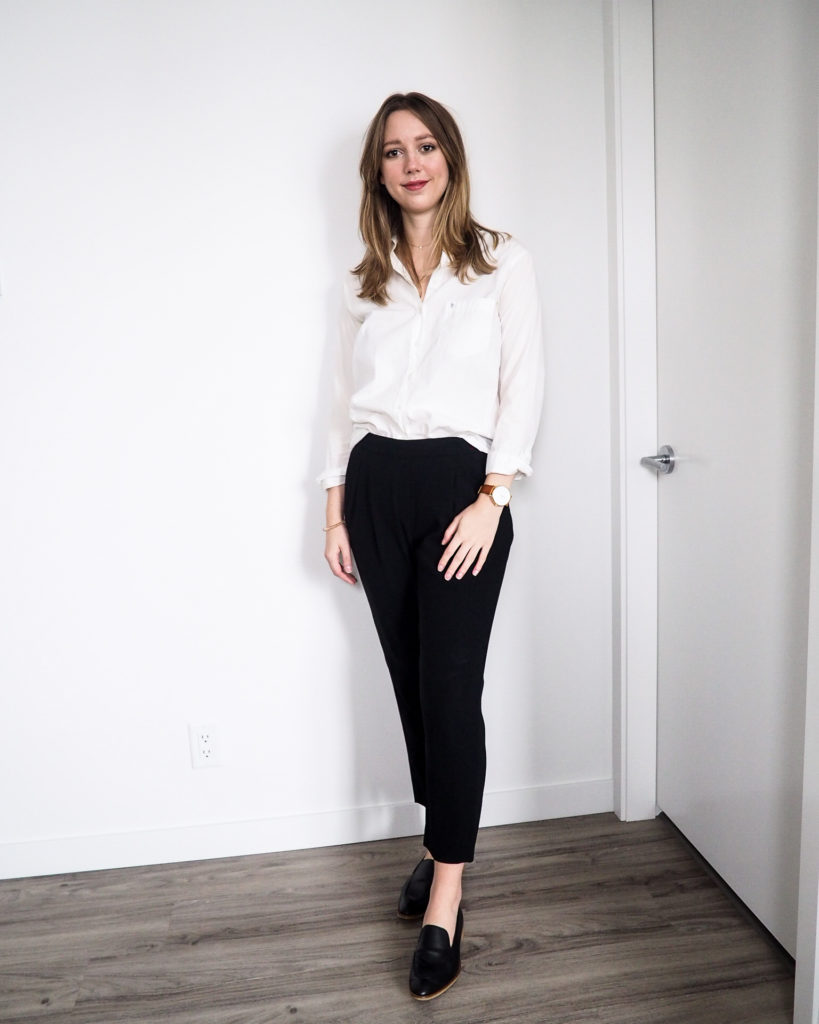 2. With a nice blouse
Pairing your trousers with a nice blouse creates a chic day-to-night look. I feel something like a silk top or anything with a nice drape works well. Here I've got two options – a velvety animal-print top as well as a billowing high-neck blouse. Wear them to the office during the day, add some lipstick or change your shoes, and be ready for an evening out!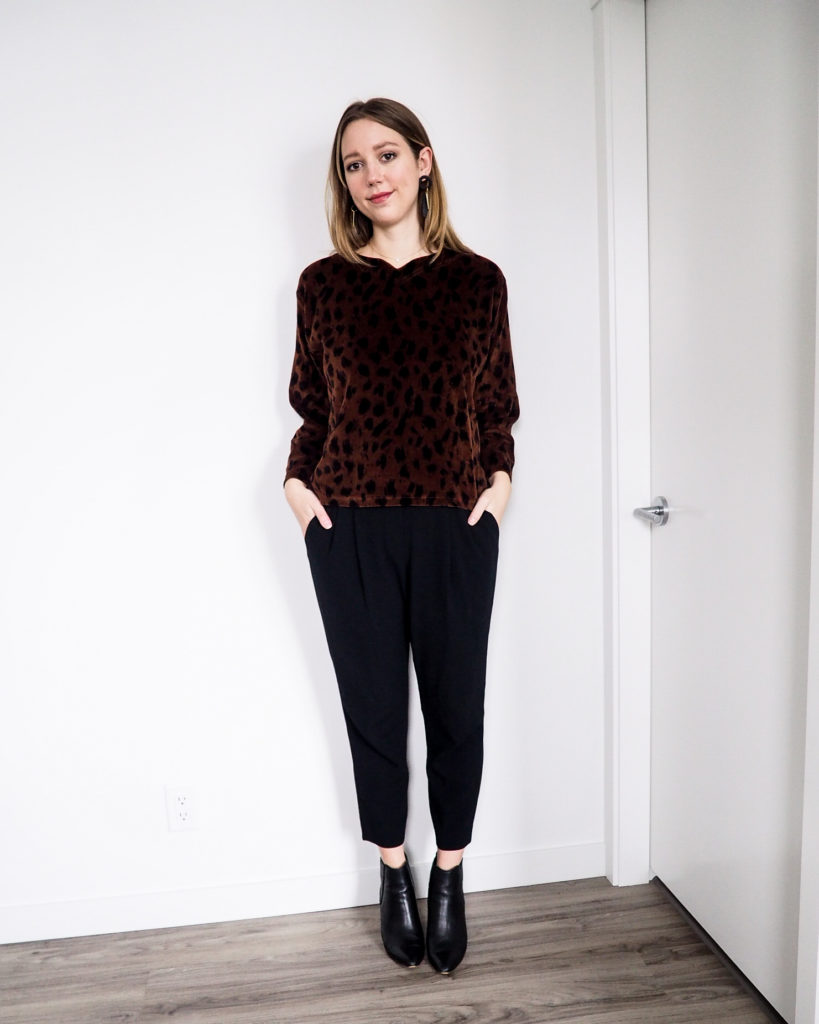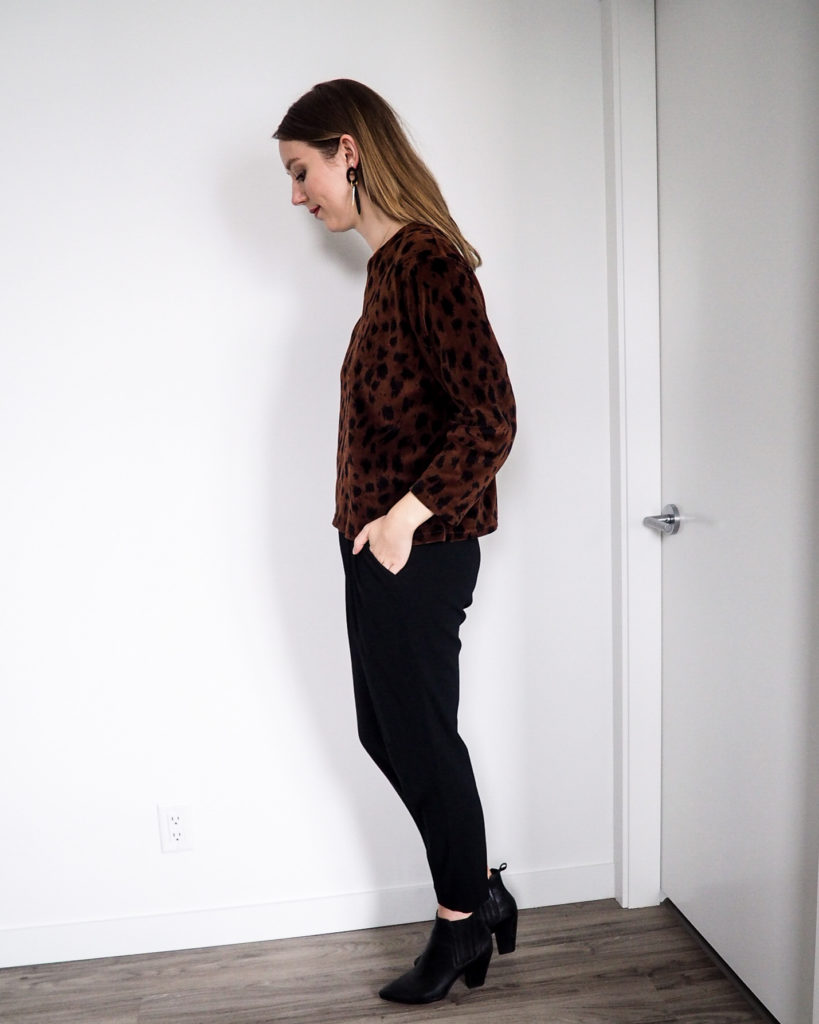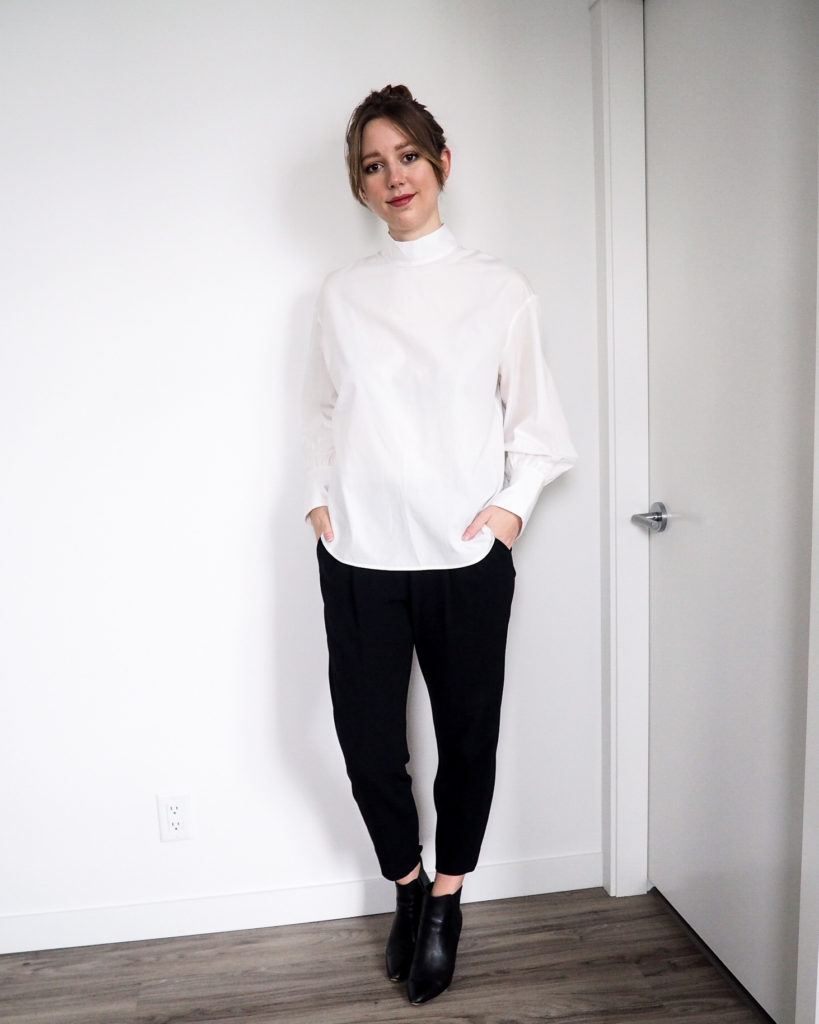 3. Layered under a shirt dress
Layering your trousers under a dress, like this classic shirt dress, creates such an interesting look. It's one of my favourite ways to get more wear out of my dresses in the colder months.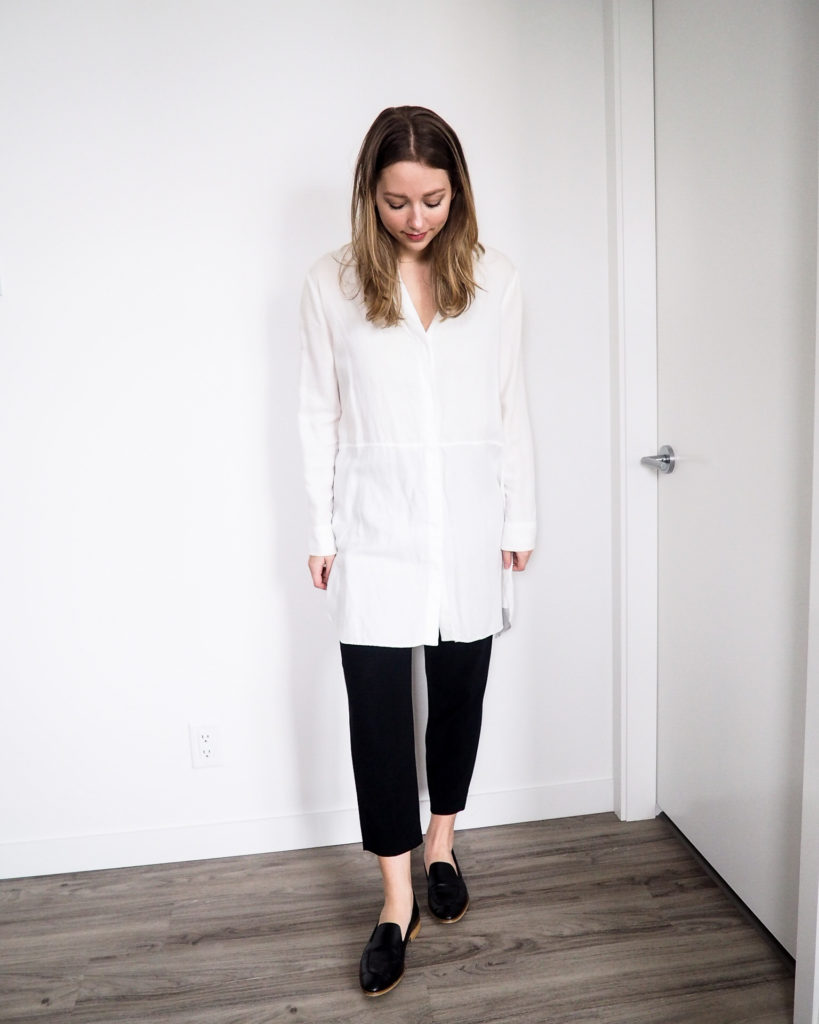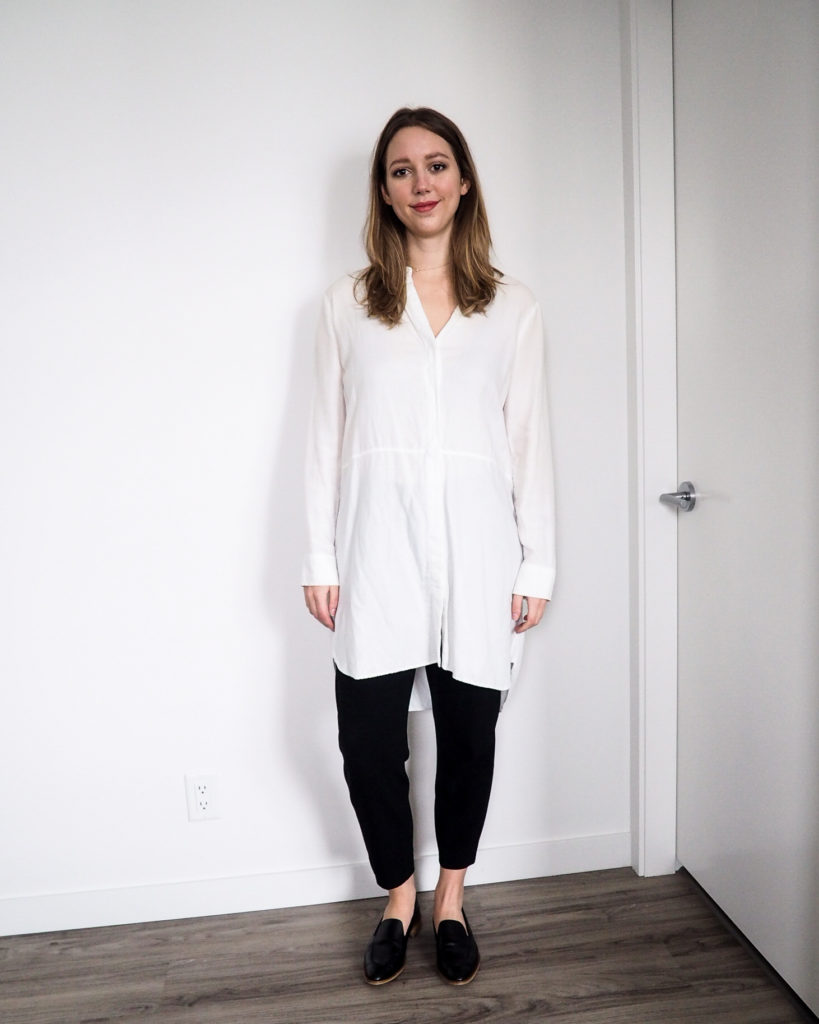 With a cozy sweater
It wouldn't be one of my blog posts without a cozy sweater thrown in! Sweaters are my favourite to wear, especially in winter. Pairing them with simple trousers and a nice day shoe makes it both an appropriate and comfortable look for the office. I'd recommend wearing a layer underneath (like a light t-shirt) in case your office temperature changes.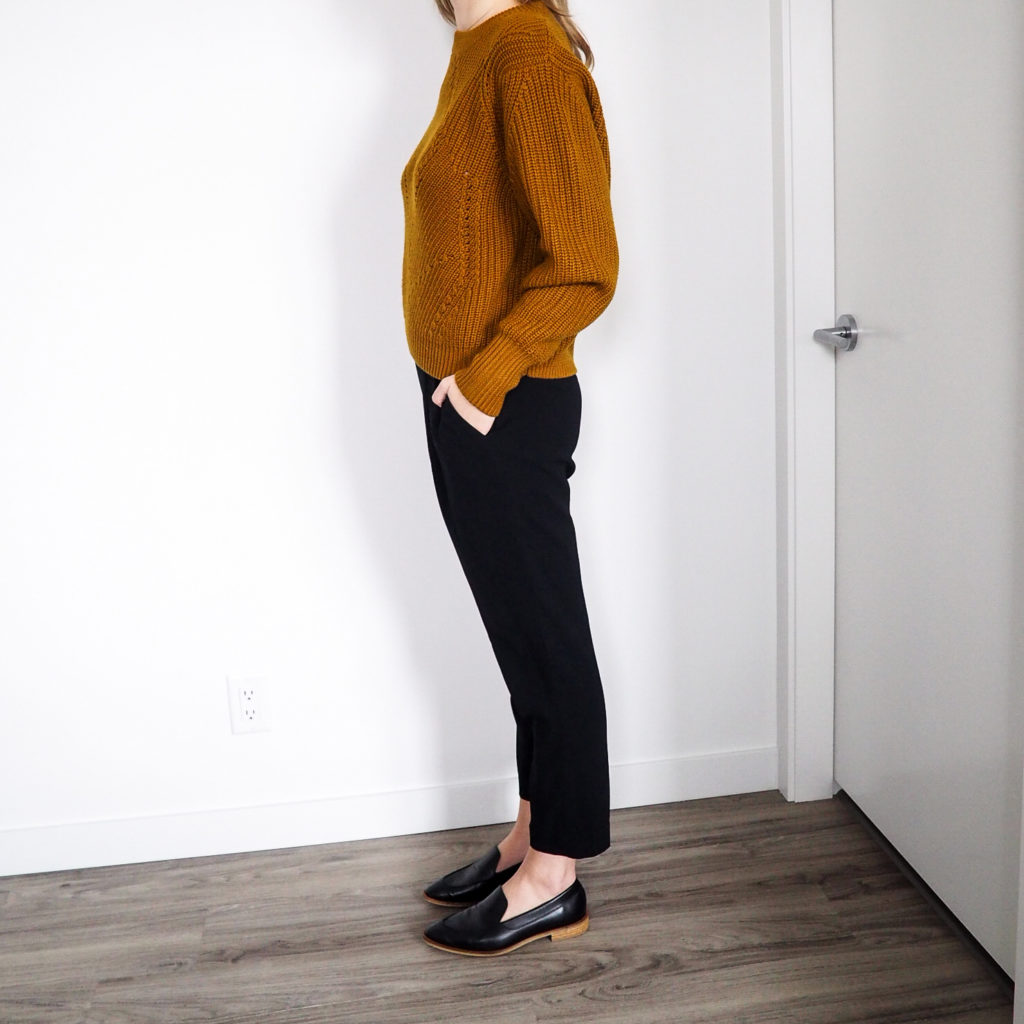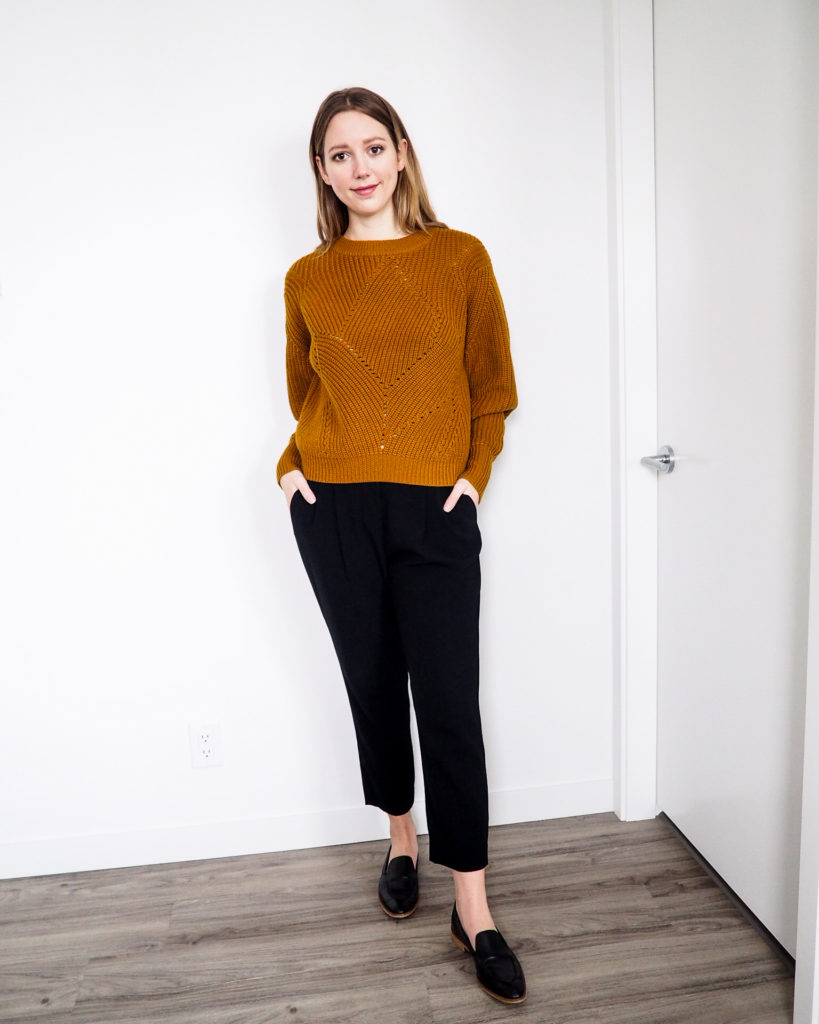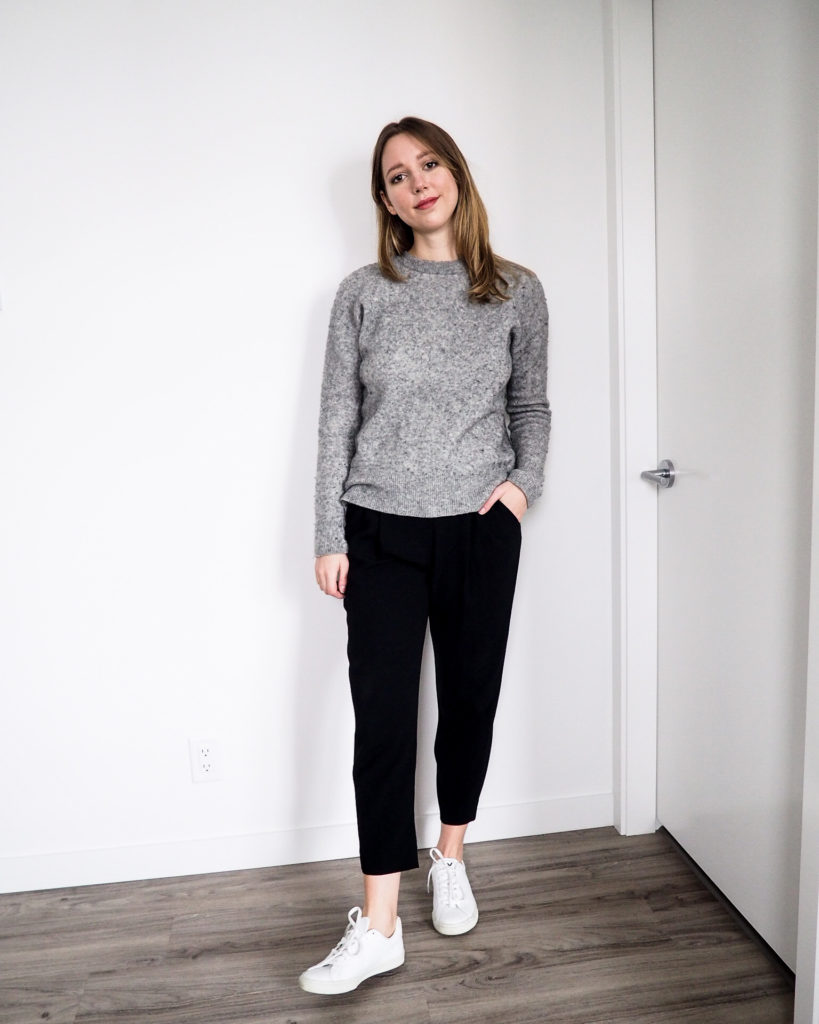 With a t-shirt
This one is a little more casual, but I totally think you can wear t-shirts to the office as long as they're paired with sleek trousers and a good shoe! In this outfit I've chosen to wear a boxier top with a nice drape, which keeps it from looking too casual. I've also paired it with some low heels. You can also add a blazer or cardigan to complete the look.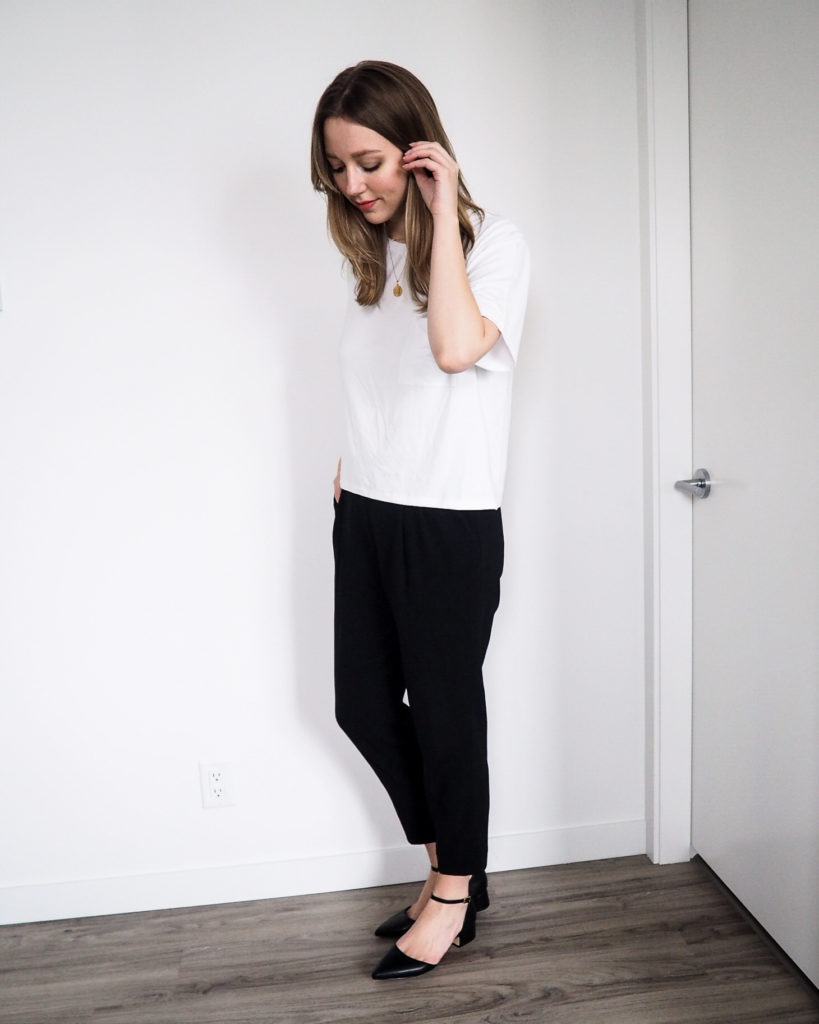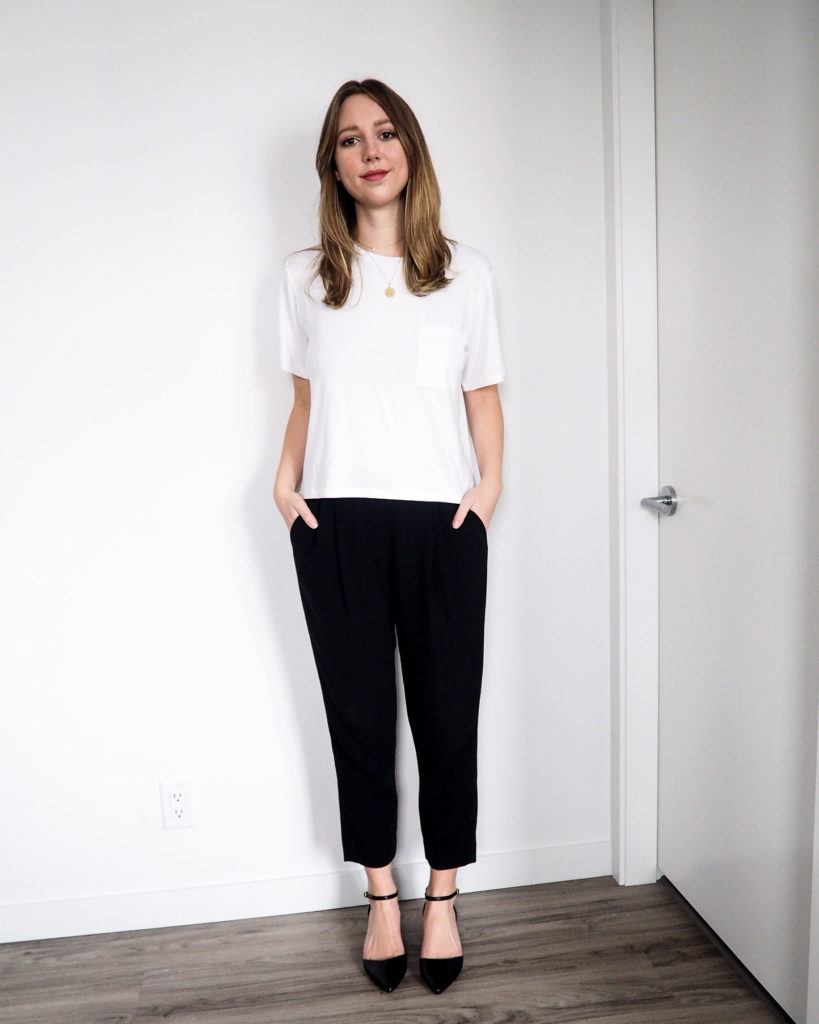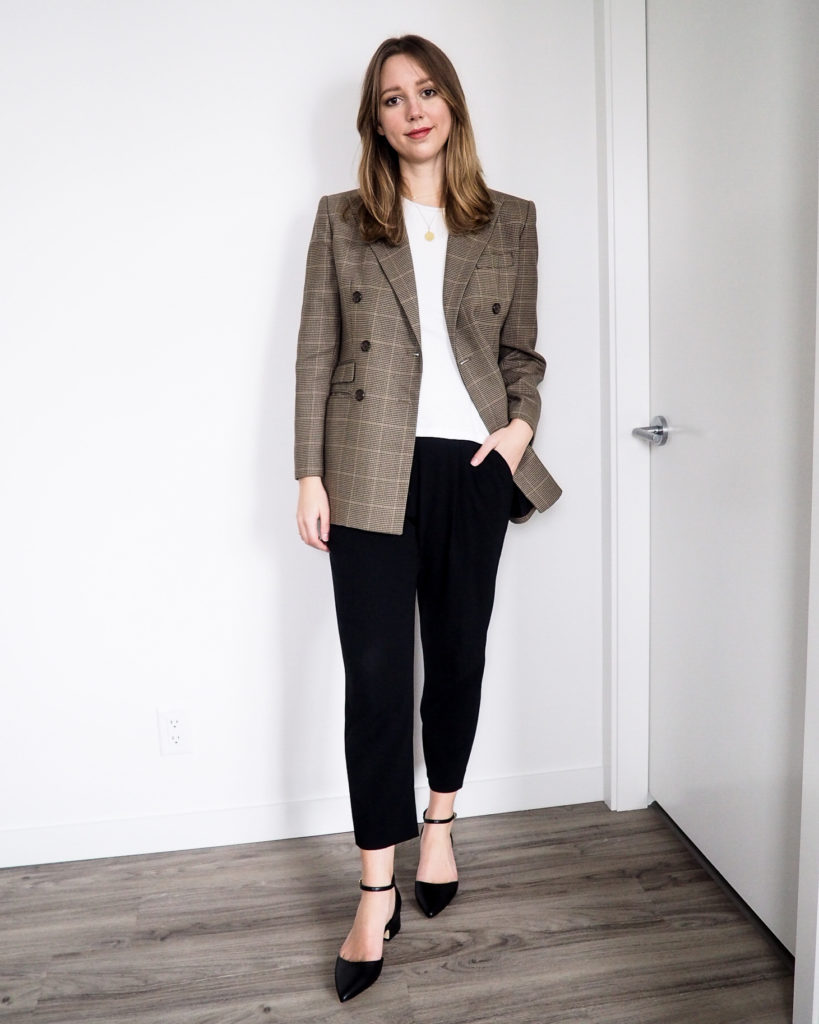 I hope you enjoyed reading this post and that it gave you some good tips and inspiration. What's your favourite outfit to wear to work? Let me know in the comments below!
Thanks for reading,
Emily
Shop similar styles
[show_shopthepost_widget id="3450242″]
Pin for later