Welcome back! I haven't been writing as many blog posts recently as I'm working on a little project that I'm trying to wrap up (and hopefully that you'll really like!) But, the other day I suddenly felt very inspired to create a Classic French Capsule Wardrobe using items I already have in my closet. So, I thought I'd share that with you today!
Classic French style is the basis for a lot of capsule wardrobes, because it's both stylish yet functional, and classic but contemporary. These are pieces that will never go out of style and that can work for a variety of occasions and seasons. I hope it helps inspire you for your own capsule wardrobe; it also works great as a packing list for any upcoming trips you might have!
I don't think there's any 'definitive' classic French capsule wardrobe out there (though most include similar items), so this is my spin on it. I'm using pieces I already own, but I've linked to similar options where I can if you're interested. The only thing I don't own is the dress, but I just didn't feel like I had a black dress that really suited this capsule well.
The capsule includes 18 items total: four tops, three bottoms, two layers, three shoes, and a handful of accessories which will allow you to create a multitude of looks for everyday, the office, or more formal occasions. Without further ado, let's get into the capsule!
The Classic French Capsule Wardrobe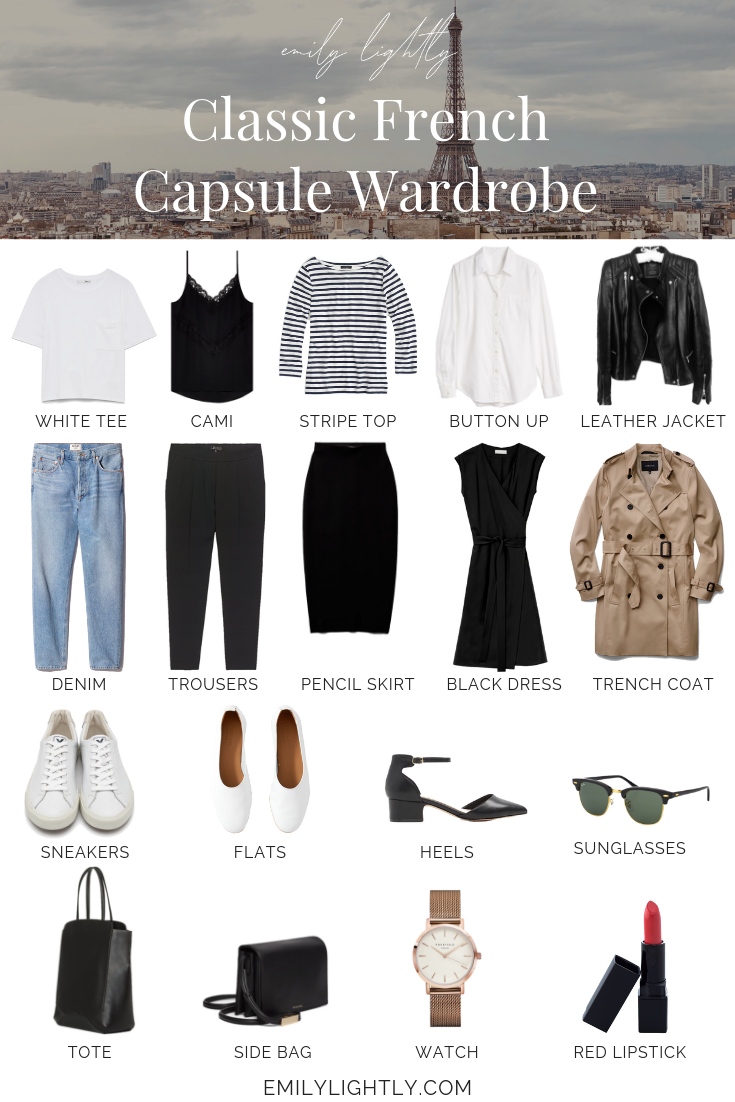 Item List:
White Tee – old Aritzia (similar here)
Cami – old Aritzia (similar here)
Stripe Top – old Everlane (similar here)
Leather Jacket – old Zara (similar here)
Denim – AGOLDE
Trousers – old Aritzia (similar here)
Pencil Skirt – old Aritzia (similar here)
Black Dress – Everlane
Trench Coat – old Aritzia (similar here)
Sneakers – Veja
Flats – Everlane
Heels – old Aldo
Sunglasses – Ray-Ban
Tote – old Auxiliary (similar here)
Watch – Rosefield
Red Lipstick – I love the RMS Lipsticks for a clean beauty option
Outfit Ideas
There are so many outfits that can be created using these pieces. Here are a few ideas to get you started!
Outfit 1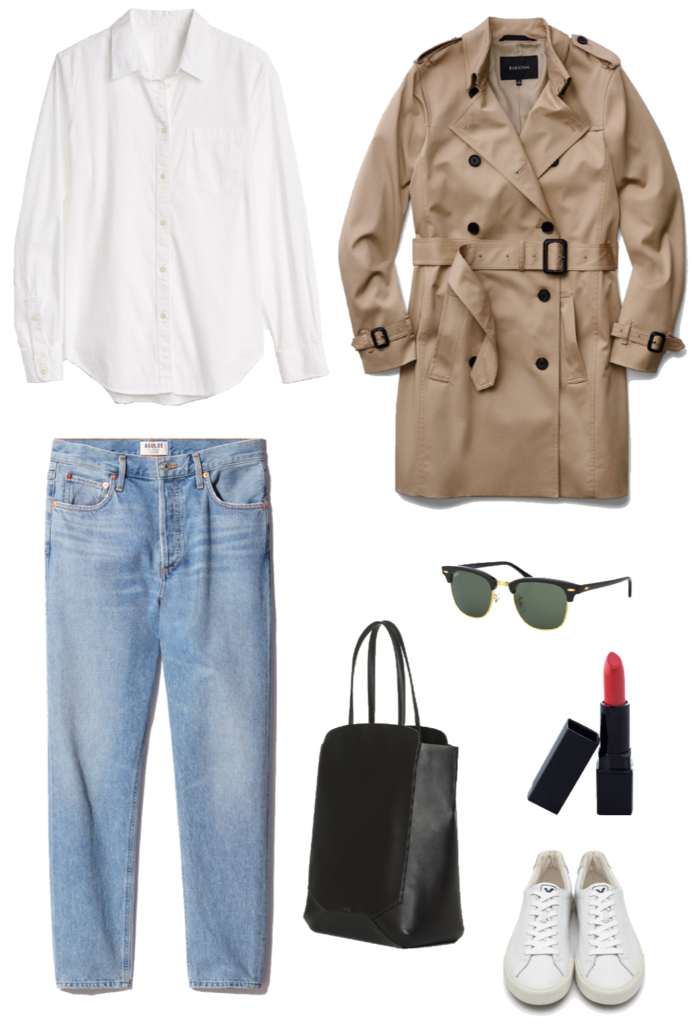 Outfit 2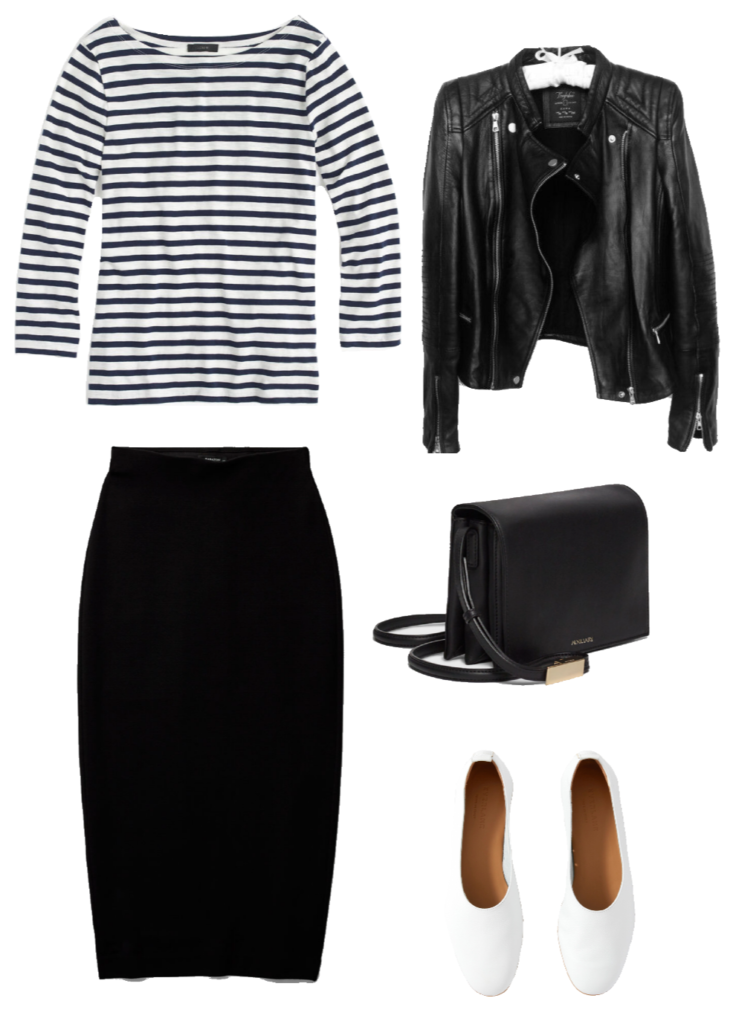 Outfit 3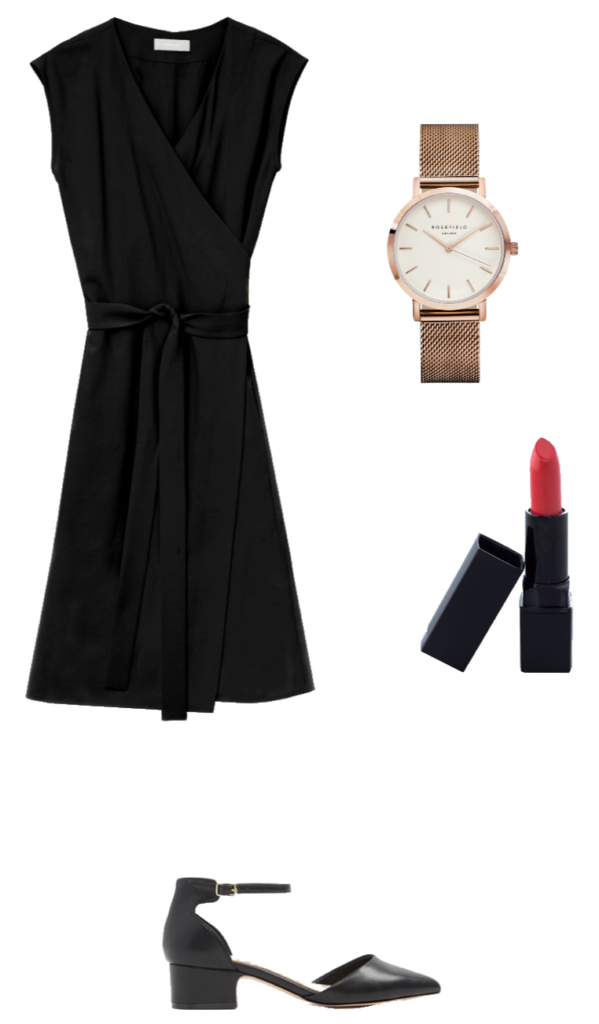 Outfit 4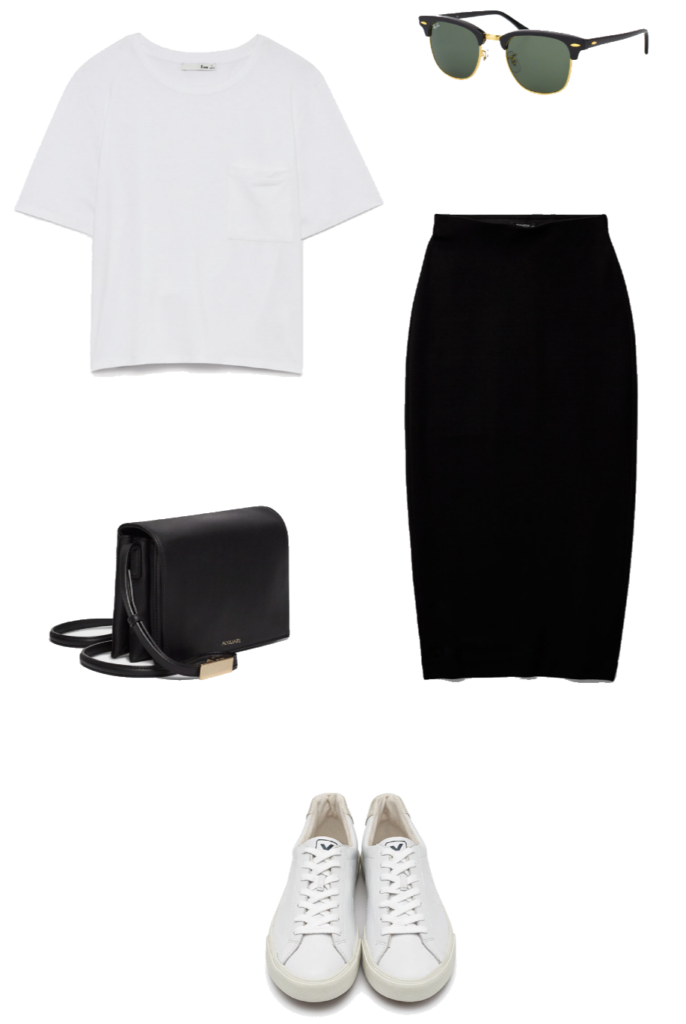 Outfit 5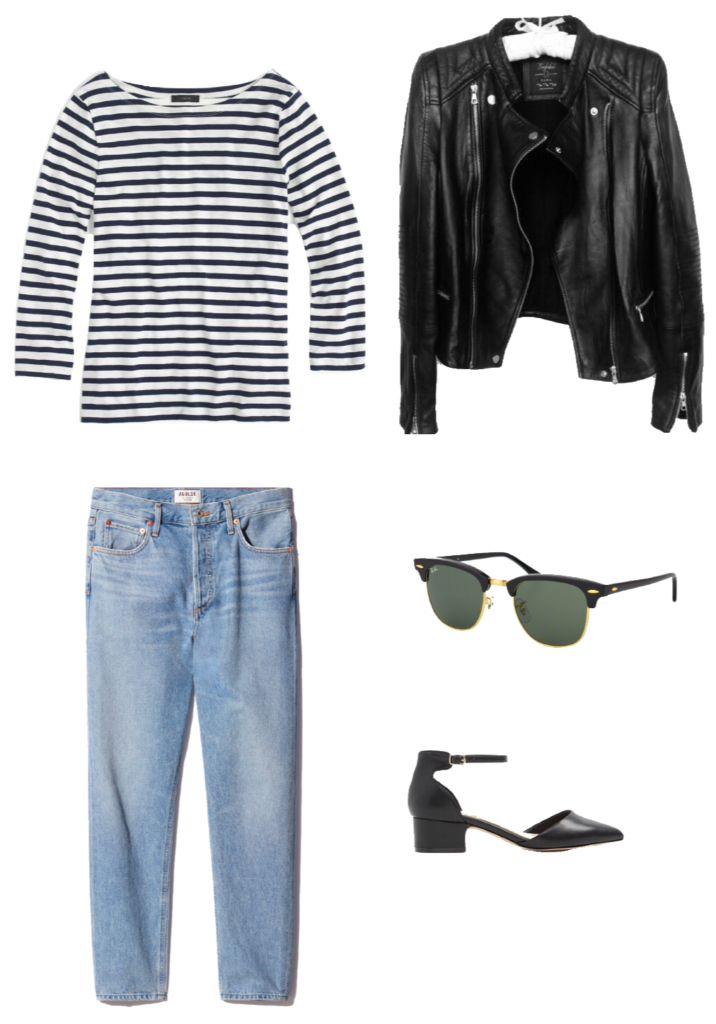 Outfit 6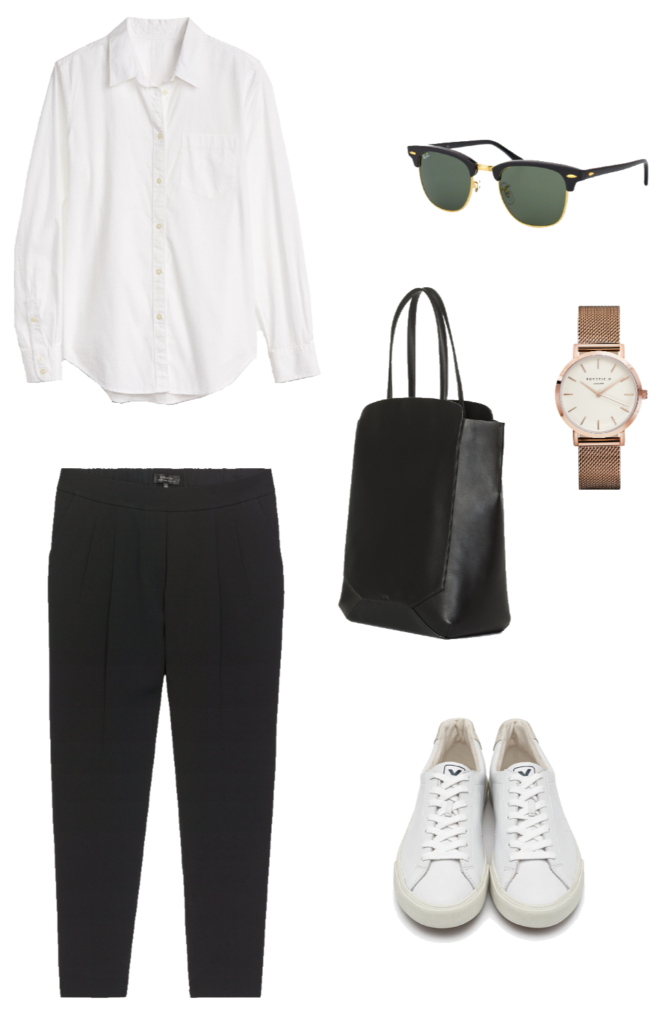 Outfit 7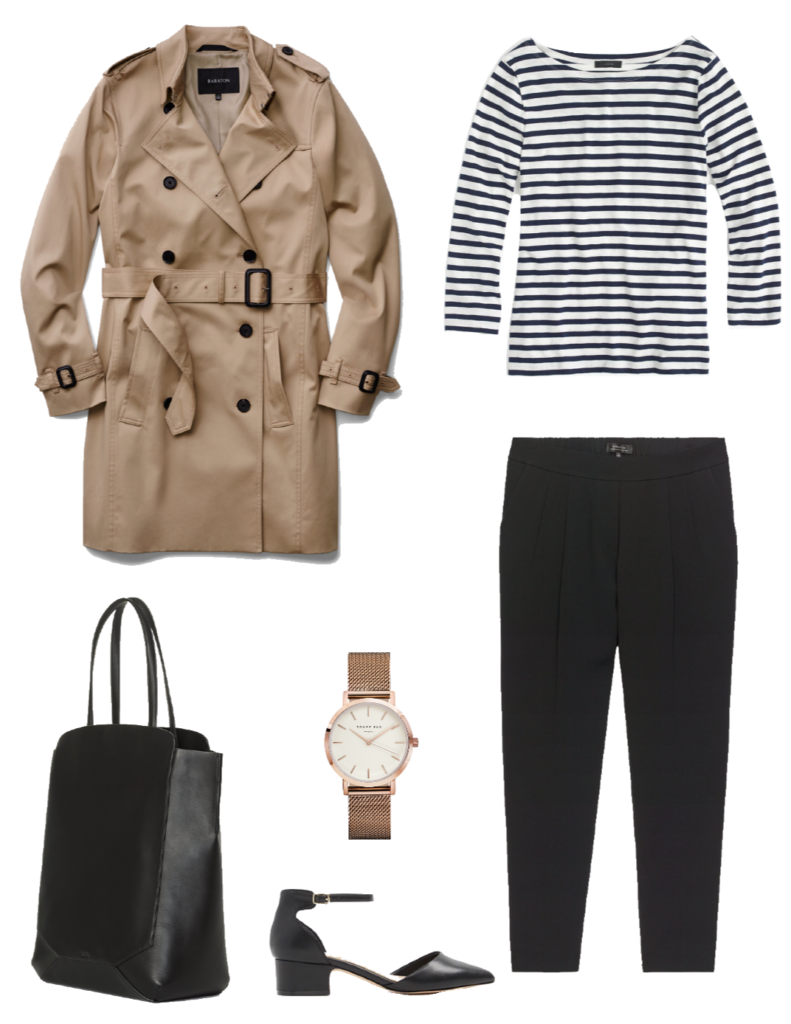 Outfit 8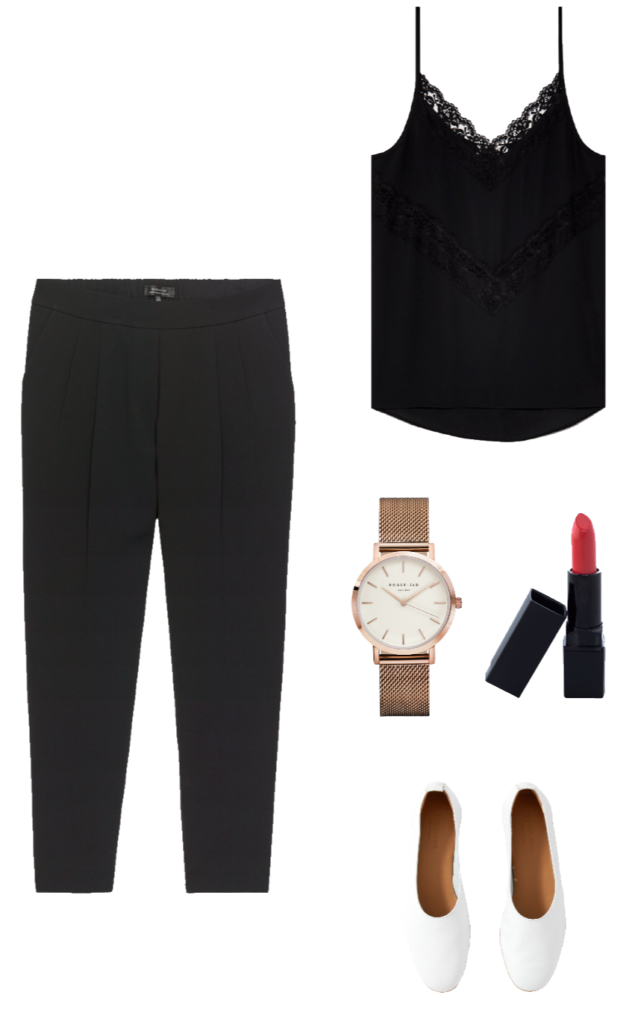 Outfit 9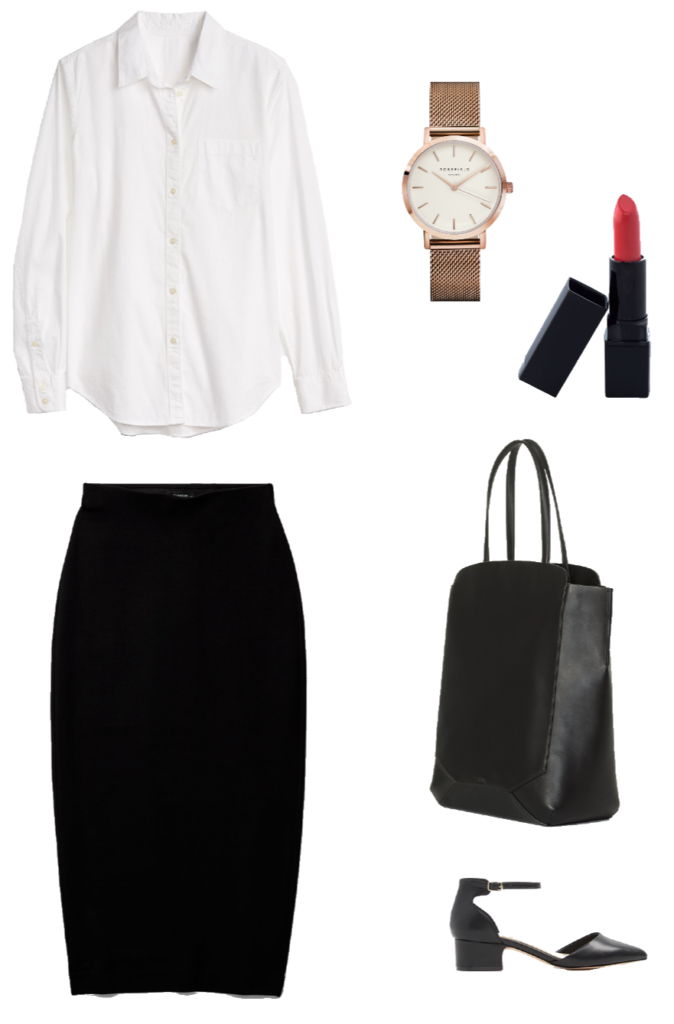 Outfit 10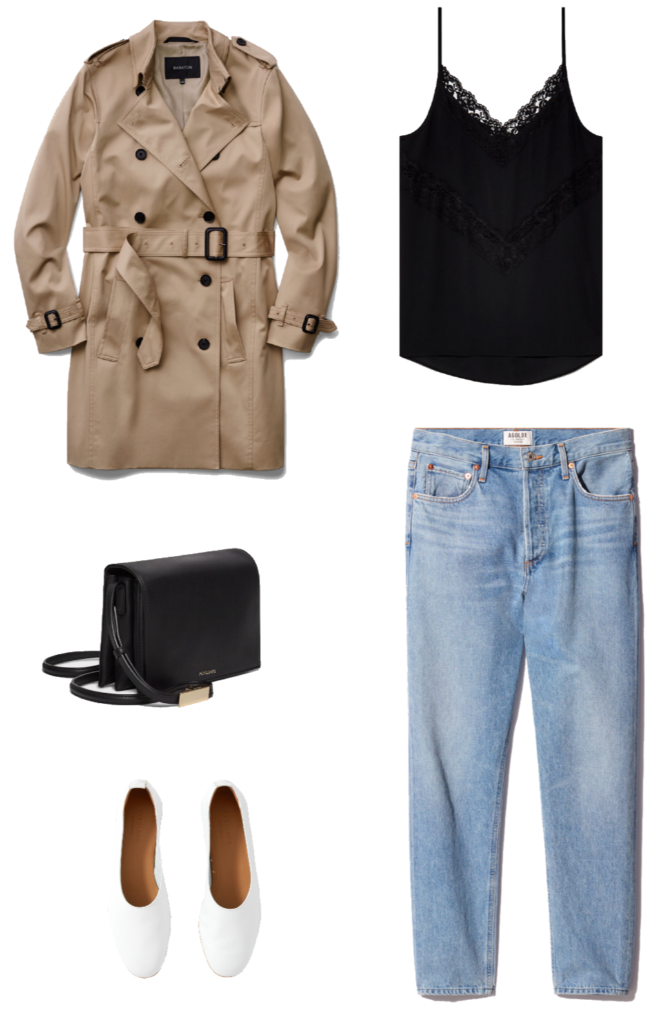 I hope you enjoyed this post! Are you a fan of the Classic French Capsule Wardrobe? Let me know in the comments below.
Thanks for reading,

Featured photo by Andrea Maschio on Unsplash
Note: This post contains affiliate links, meaning I make a small commission on purchases made through these links. Please read my disclaimer for more information. Thanks for your support!