Hey everyone, welcome back! What a week it's been. It's strange to think that we are currently living through something that will go down in the history books. I hope you're all doing well and getting on okay despite everything. I'll admit the whole situation has sparked my anxiety a little; does anyone else feel tired and drained just from constantly thinking about what's happening? I'm just taking things day by day and trying to keep up with my work and hobbies to maintain some sense of normalcy.
With that in mind, I finally got around to putting my spring wardrobe edit together. You might notice I'm no longer calling this a 'capsule wardrobe'. I think 'wardrobe edit' fits what I'm doing a lot better, so I'm planning to run with that moving forward. As you may already know, the way my capsule wardrobes work is I typically shop my closet at the beginning of each season and set aside a mini version of my wardrobe to wear. While each of these capsules is around 50 pieces, my entire closet has close to 200 pieces in it to account for all the different seasons and just pieces I'm not ready to let go of yet. So I'm not really sure if I can call that a minimalist capsule wardrobe anymore.
Plus, I always felt this pressure with making capsule wardrobes that felt like it needed to be perfect or complete in some way. Like I needed to have the perfect combination of items, and each item had to be the perfect version of that style. So I felt like I sort of wanted to move away from that system and allow myself to just freely flow with my wardrobe, doing a smaller edit or collection for each season with mainly items I already own.
Of course, I'm going to keep everything I've learned and the principles of the capsule wardrobe with me. I will still be purchasing slowly from sustainable and ethical brands I want to support, or from secondhand sources. But mainly, I want to focus on wearing what I already have, and having fun with it and just enjoying the clothes I own. Fashion has always been fun for me, and I want to let go of that sort of idealism and just bring it back to that place where I can get creative with it and it doesn't need to be perfect.
One day, maybe my closet will be small enough to be less than 100 pieces, or even 50. But for now, I'm quite happy with where things are at. When I think back to how my wardrobe was before this journey – cluttered, full of things I didn't love, from brands I no longer support – compared to now, I feel like my clothing really reflects more who I am and who I want to be. It's no longer cluttered, but full of things I love to wear and that work well together. I've fallen in love with more natural fabrics and easy silhouettes. These pieces fit my lifestyle and how I like to spend my time. Overall, it's just much more me. So while I won't be calling them capsule wardrobes anymore, I hope you still want to stick around to see my quarterly wardrobe edits. All that said, let's go ahead and jump in!
My Spring 2020 Wardrobe Edit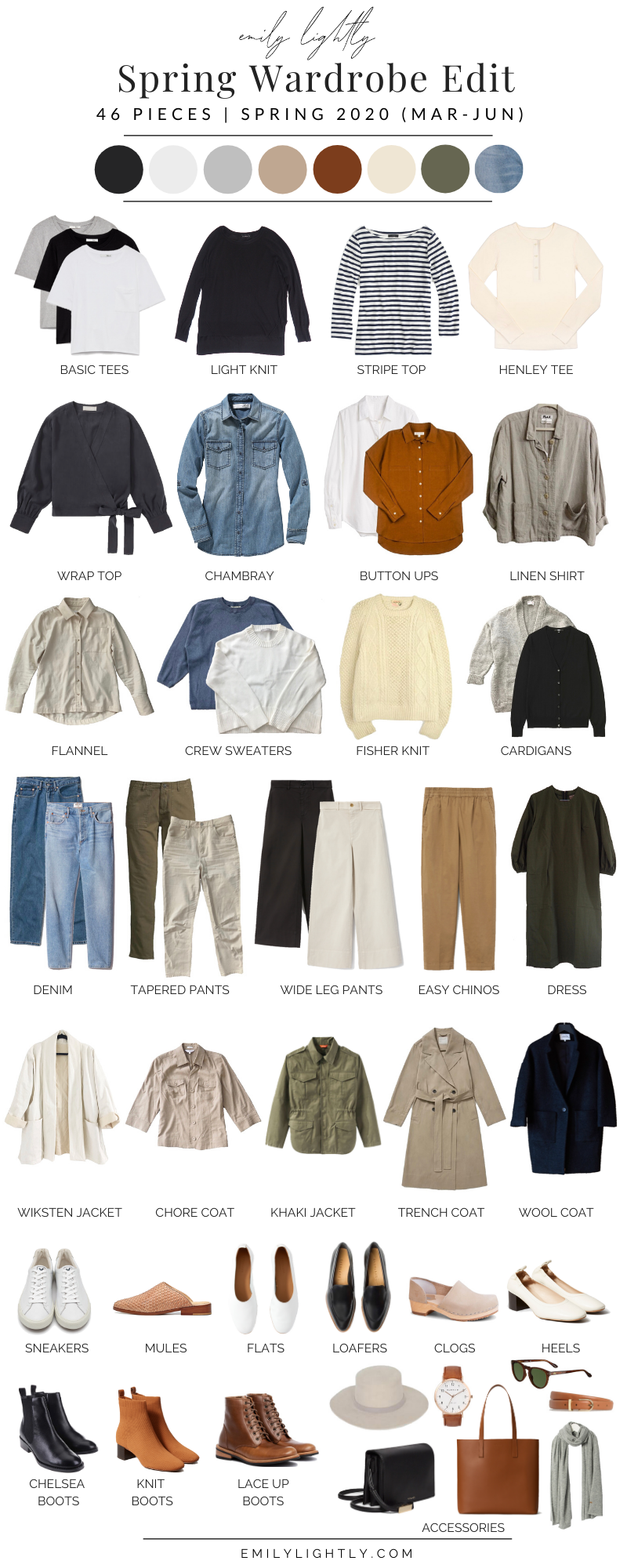 Item list:
Note: This list contains affiliate links, meaning I make a small commission from purchases made through these links. If you'd like to know more, please read my disclaimer. * denotes an item that was kindly gifted to me by a brand. Thanks for your support!
My spring wardrobe is full of lighter knits, no-fuss pants and comfy shoes. I've found in the past that I've always jumped the gun when it came to spring dressing and included more summer-appropriate attire, but this time around I made sure to include plenty of layers to keep me warm while it's still a little chilly. Where I live, the temperature can change drastically throughout the day in spring – it's often cold in the mornings and quite warm in the afternoon; or even cold in the shade and hot in the sun. So I wanted to make sure I had enough options to get me through until summer.
I seem to be hitting a sweet spot with my number of items at about 46 including accessories, which is where I'm comfortable. I feel like I have enough versatility to mix and match but don't feel overwhelmed with too many options. I was happy to see that my colour palette remained the exact same since winter; I feel like I finally have landed on a set of colours that I love and work well together!
I don't really have anything that I'm looking to add in particular this season. I do have a few things on my sewing wish list which I will probably get around to over the next few weeks, since I'm planning to stay home and self-isolate as much as possible (as I'm sure we all are!) It will be nice to see more me-made items making their way into my wardrobe over the next year or two. One of my goals this year was to have an entirely me-made outfit, and with my completion of my slides from the Shoe Camaraderie I think I'm almost there! I'm just waiting until I finish knitting my cardigan to pull it all together. How are you getting on with any goals or resolutions you set for yourself this year?
Outfit Ideas
Finally, my favourite part: the outfit inspiration! I love browsing Pinterest and saving ideas to my spring mood board. I then use all of those ideas to create outfits in my Stylebook app with what's already in my closet. My outfits for spring are pretty no-fuss and simple, and can take me from running errands to the office to gatherings with friends.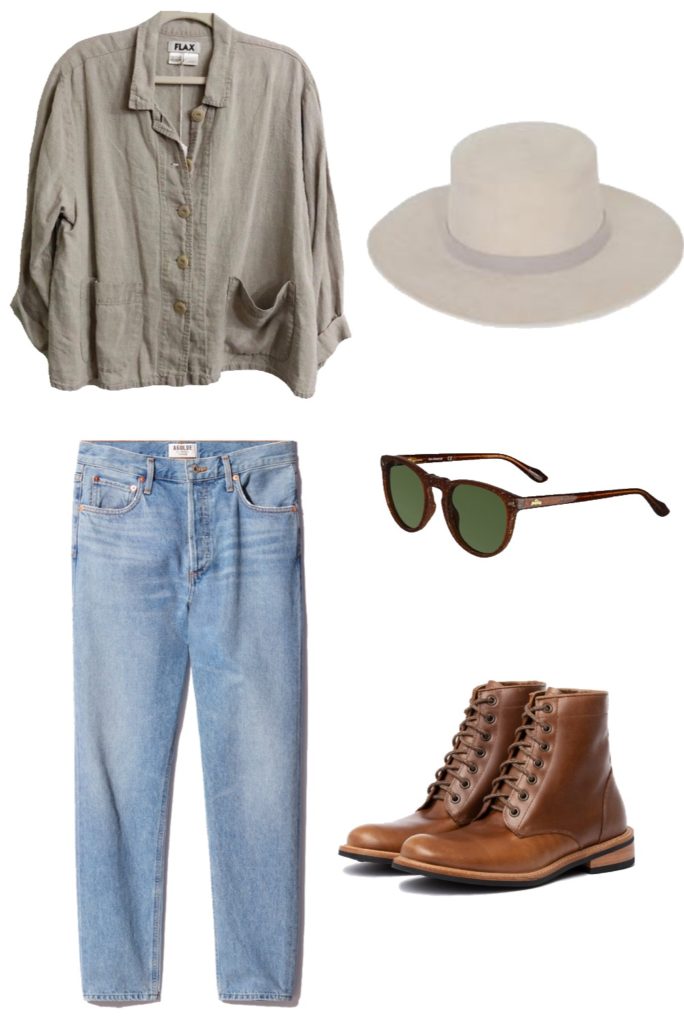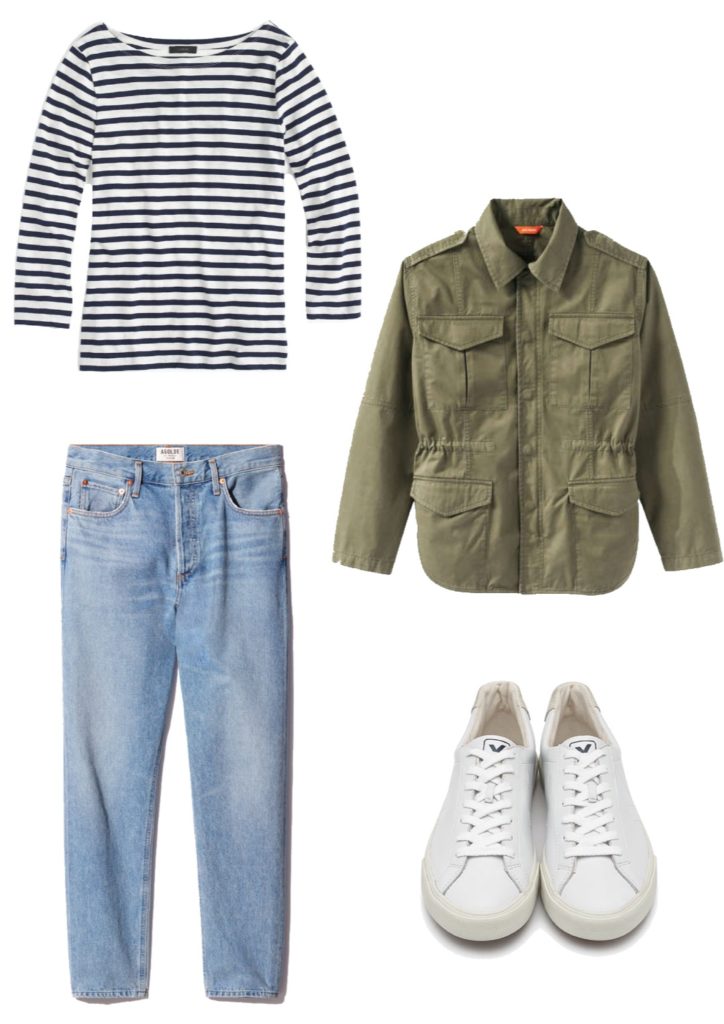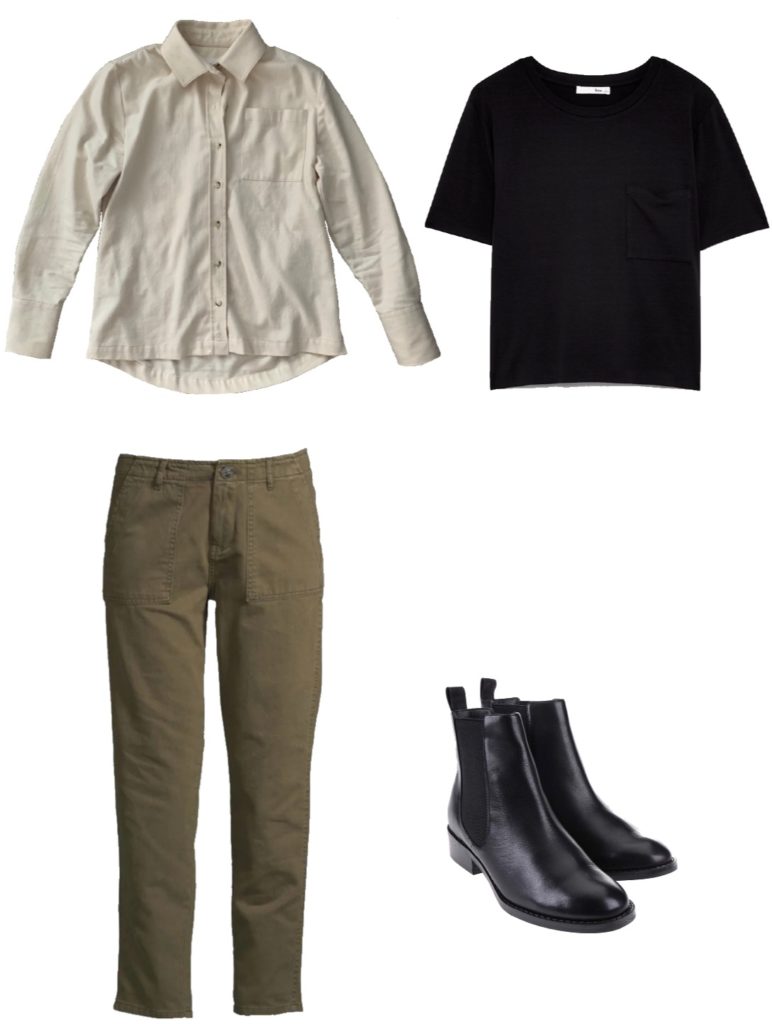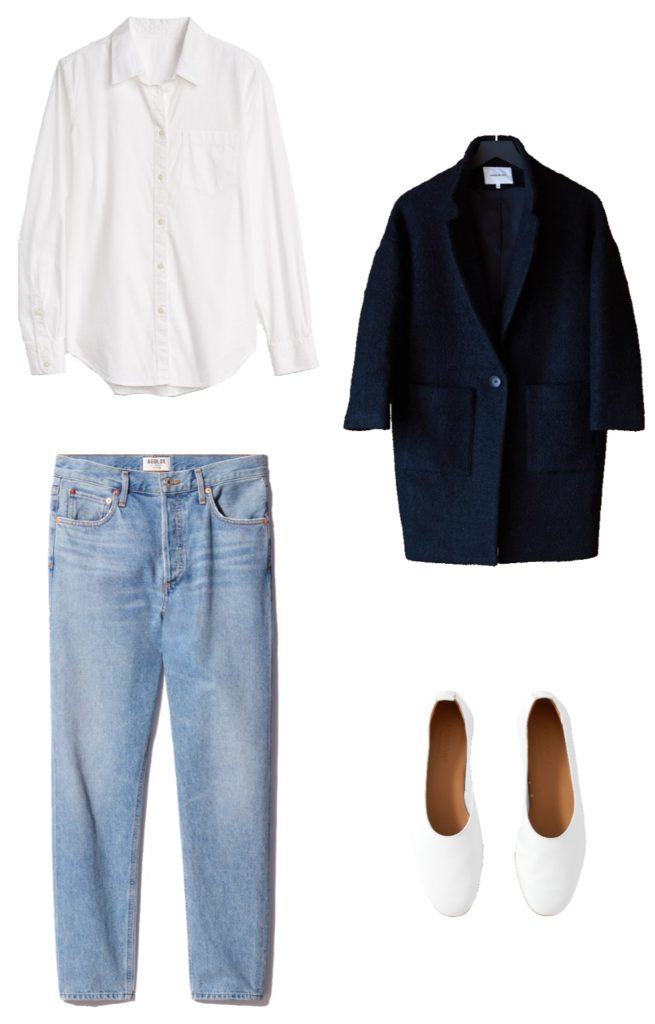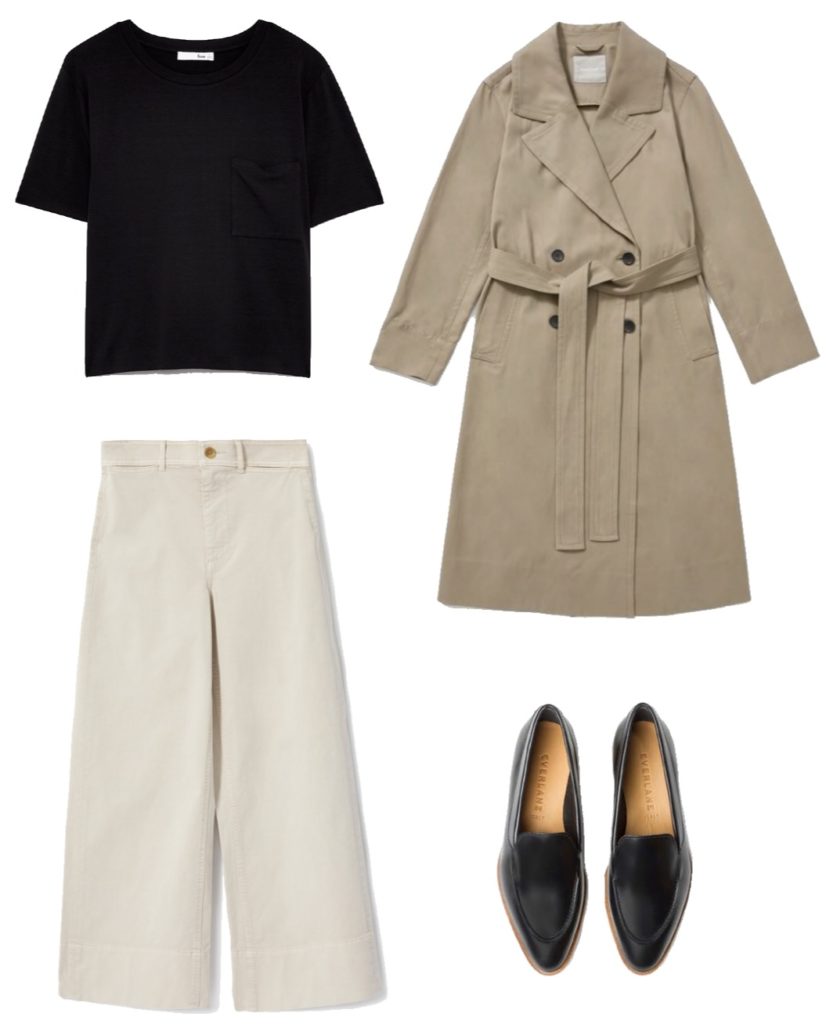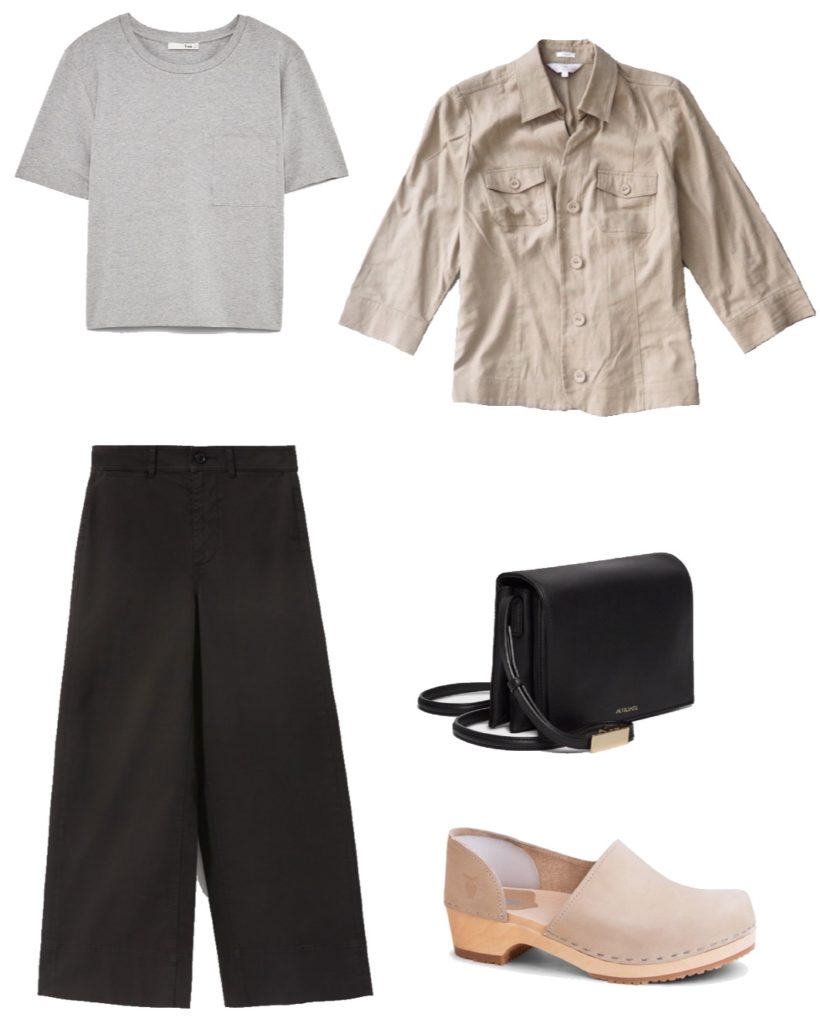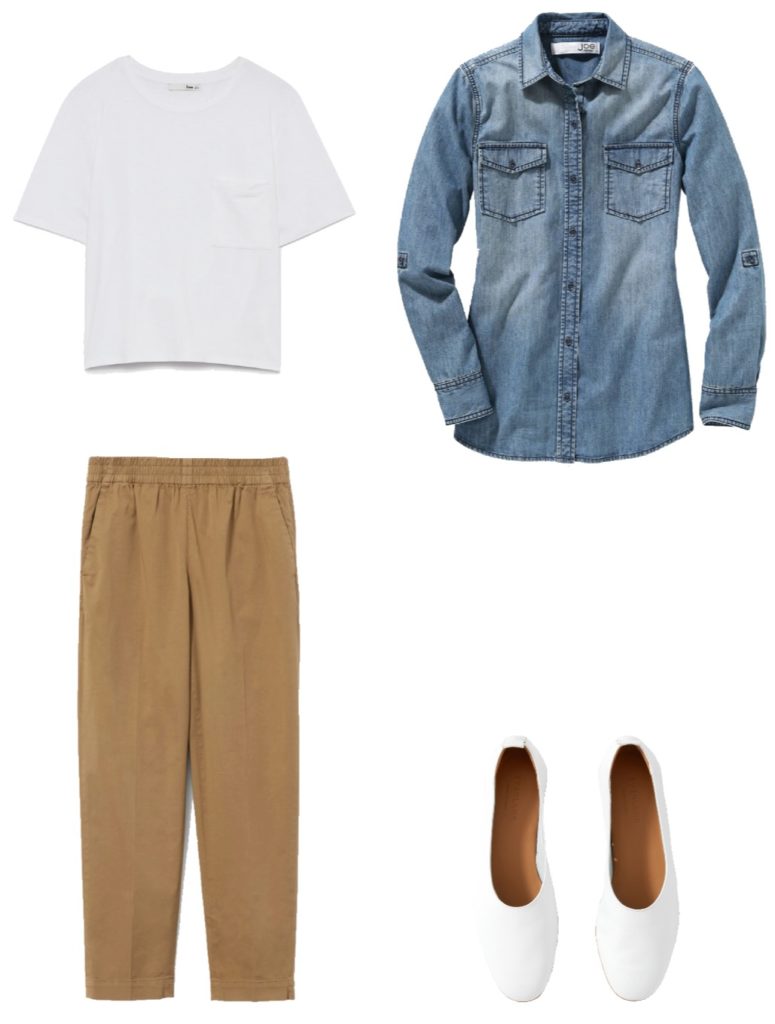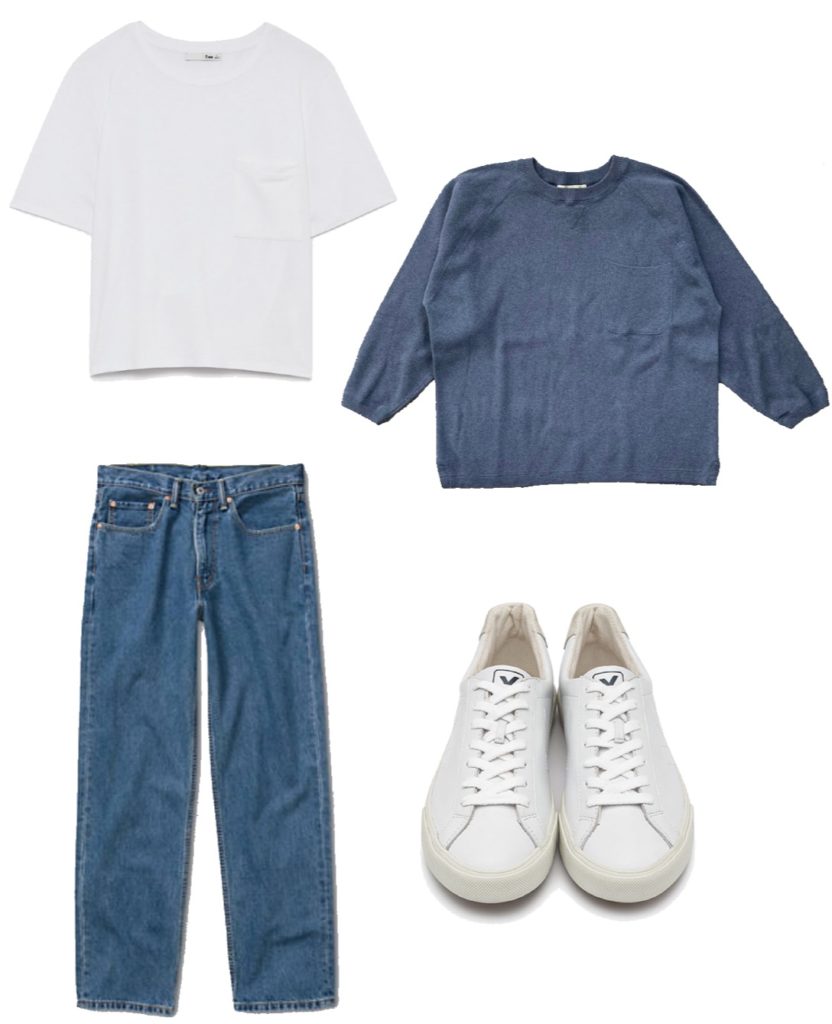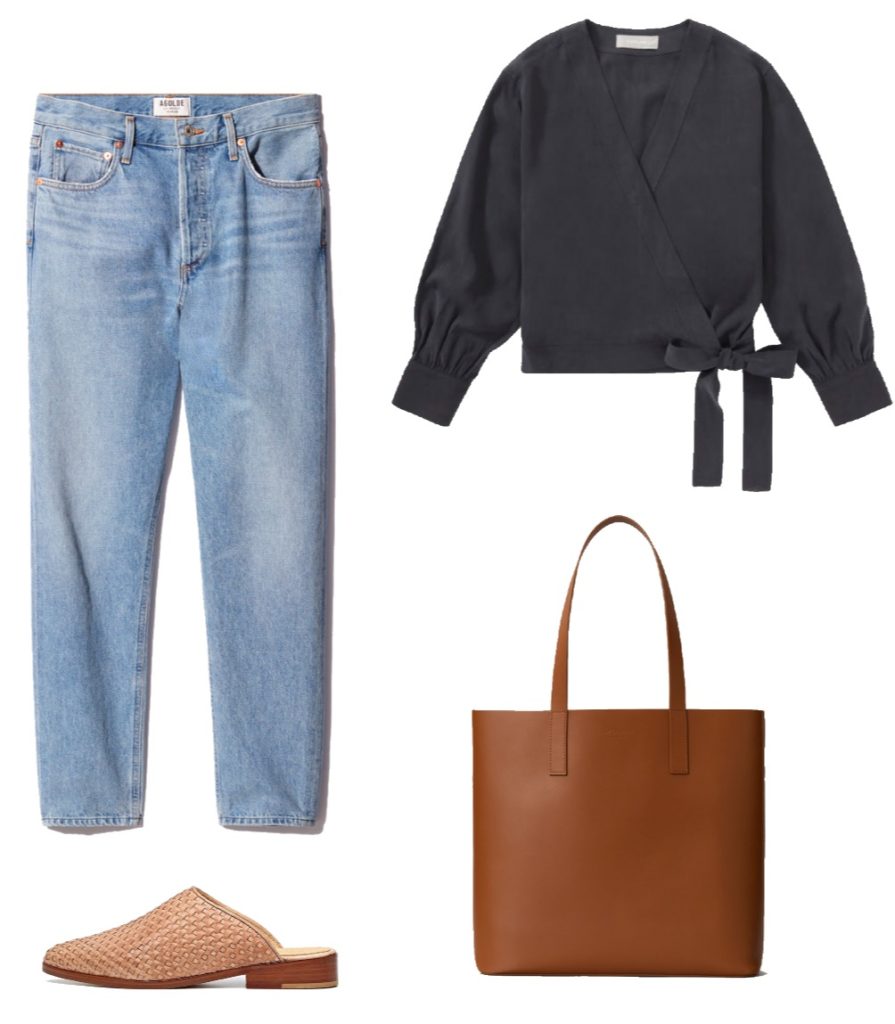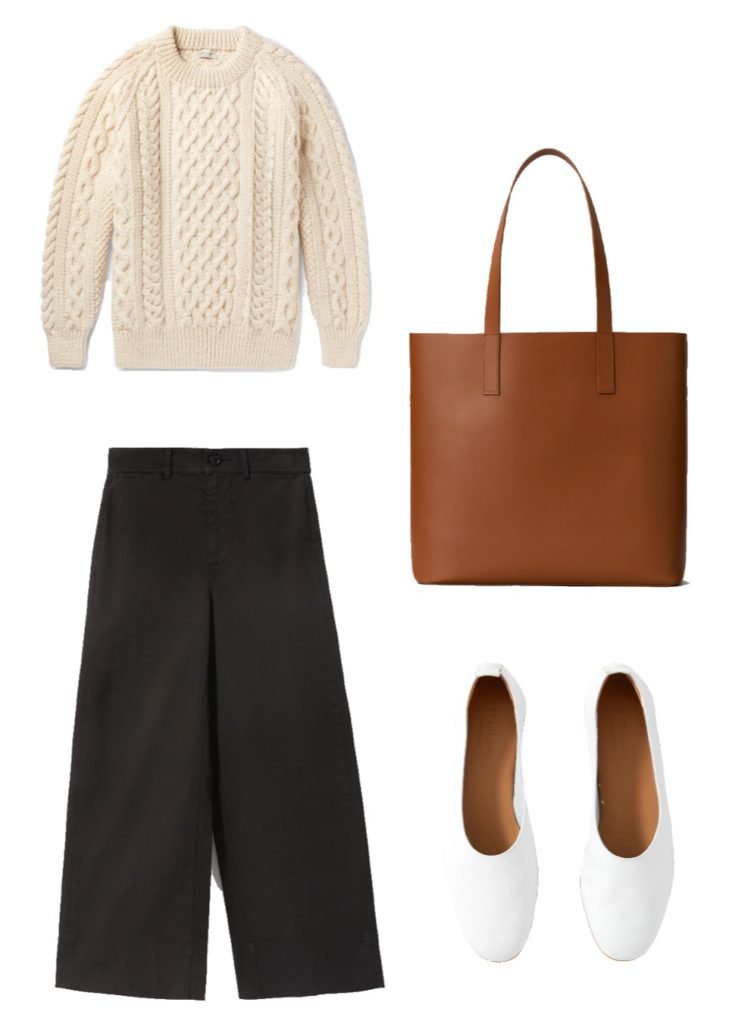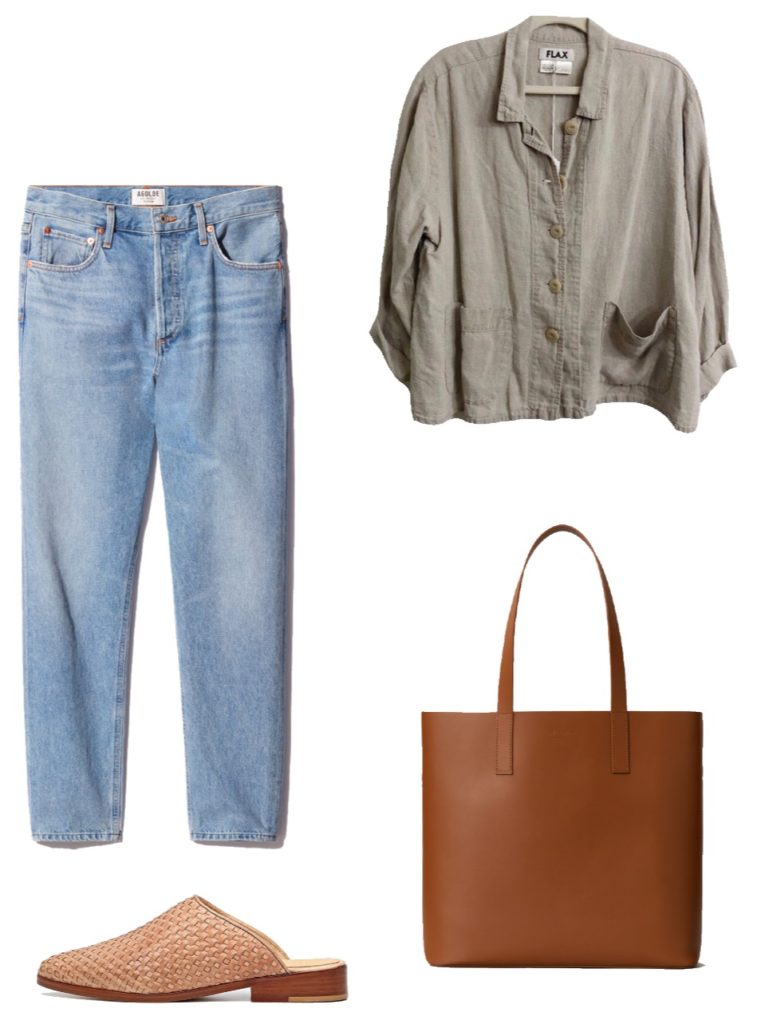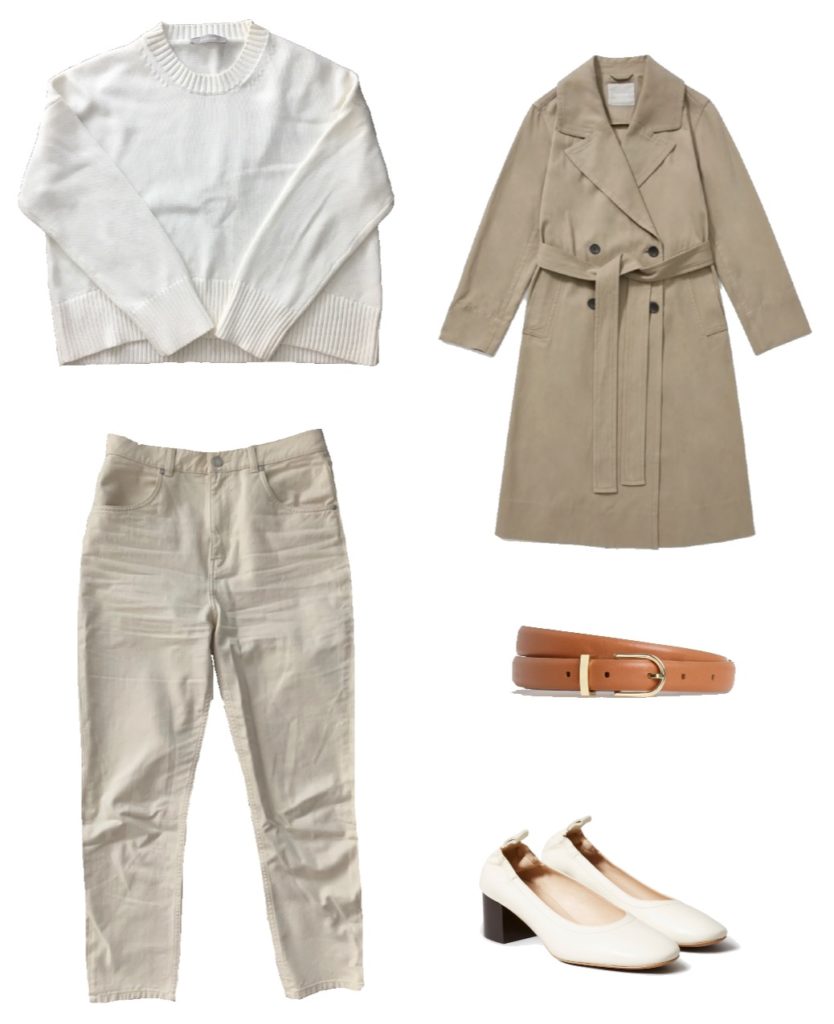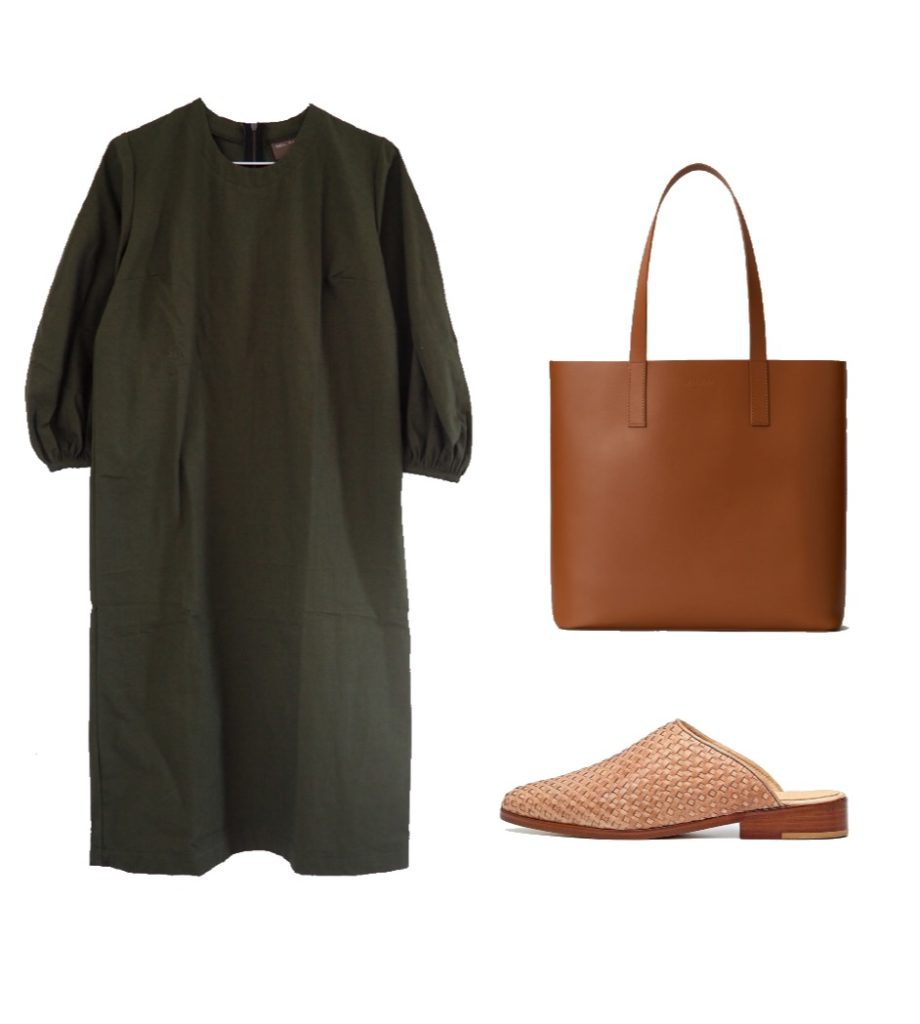 Well, that's it from me for this one. I've got a big list of spring content planned, so hopefully all of this time at home will give me plenty of opportunity to work through that for you (as I know I've been a little MIA lately, explained in my previous post). I'm excited to get back to creating more in this space, and would love to know what you'd like to see from me moving forward. I am also trying to push myself to do more video content for YouTube, so if that sounds like something you'd be interested in you can follow me over there. And, don't forget to follow me on Instagram to see how I style my spring wardrobe over the next few months!
I hope you enjoyed this article. I'd love to know what you're looking forward to for spring in the comments below. I'd also love to know how you're doing with all of the news and events surrounding COVID-19 and if you have any stories to share about how it's affected you, please feel free to share – let's chat and connect in the comments, because we're all in this together.
Thanks for reading, & until next time!