I can't believe summer is here already. Part of me feels like spring zipped by without giving me time to even notice it. Then again, so much has happened in the last few months that it feels like it's been a very long time. I finally got around to picking out my summer wardrobe edit over the weekend, and so I wanted to share it with you in today's post.
I also wanted to touch on a couple of updates and things that have been happening lately. These posts always end up being a bit of a brain dump for me – I think because I do them quarterly and they are a big time investment, I feel like they are some kind of milestone and it makes me want to reflect and think about things moving forward. So without further ado, let's get started.
Black Lives Matter
First things first: the past few weeks especially have been very eye-opening for me in terms of the systemic racism that is occurring today, not only in the states but here in Canada and in the rest of the world as well. I took some time away from social media to educate myself and become a better ally. I also created a post full of Anti-Racism Resources which I intend to keep updated moving forward. It includes a list of actions you can take, teachers to listen to, resources to learn from, and just some of my favourite accounts to follow on IG.
I wrote in a recent post on IG how I just finished reading White Fragility – a book I highly, highly recommend if you are new to this work. Someone commented and said that they had just read it, too, and it was mind-blowing for them; but now they weren't really sure what to do with all of this new knowledge. I think a lot of us have been feeling this way; but there is honestly so much we can do, and Black people have been telling us what we need to do for so long – we just haven't been listening. There's no excuse, but it's never too late to start showing up and doing the work.
So I will tell you the same thing that I told her here: Continue reading and learning (next on my list are Me & White Supremacy and How to be an Antiracist), donating to organizations in need, opening conversations with our families and friends, signing petitions, protesting, amplifying marginalized voices, sharing, voting, showing up, spending our dollars at Black- and POC-owned business. We can't dismantle these systems overnight but if we start integrating these actions into our everyday then I think it's something we can work towards and slowly change.
So if you find yourself asking what you can do, I hope you don't feel overwhelmed or like what you do can't make a difference. Because it can, and it will if you put in the work and commit to making it a part of your life from now on. Personally, I know I have a lot of work to do. In this space specifically, I haven't been supporting or sharing enough BIPOC businesses – and I don't think I own a piece in my closet from a Black-owned brand which is truly shameful. I never intended to exclude, but if there's one thing I learned from reading White Fragility, it's not our intentions that matter, but the impact that our actions have. So, moving forward I am making a concentrated effort to support and uplift BIPOC-owned brands and especially those run by Black people because they have been the most marginalized.
The last thing I will leave you with on this note is a quote from the documentary 13th on Netflix that I found really moving:
"People say all the time, 'well, I don't understand how people could have tolerated slavery?' 'How could they have made peace with that?' 'How could people have gone to a lynching and participated in that?' 'That's so crazy, if I was living at that time I would never have tolerated anything like that.' And the truth is we are living in this time, and we are tolerating it."

— Bryan Stevenson
Slow Fashion Season
Secondly, with the start of summer comes the beginning of Slow Fashion Season. For those of you who don't know, SFS is a challenge that runs all summer long and asks those involved to not buy anything new for the entire three months. Instead, we are encouraged to use what we have, shop secondhand, and make instead. It's something I participated in for the first time last year and I found it really powerful. You can read more about my thoughts on that here.
So, I will be doing SFS again this year and I hope that you'll join me. You can sign up for the campaign here. I know I just said a minute ago that I need to work on supporting BIPOC businesses, and participating in SFS means I won't be able to immediately buy anything from these brands over the next few months. Instead, I've added a few things to my wish list and have made a personal commitment that my next five new purchases following SFS will be from a Black-owned brand. Until then, I will continue supporting and promoting those brands by sharing them over on IG. Also, where I can in the list of items from my summer wardrobe below, I've linked to something from a Black-owned brand as a similar option.
Looking Forward
Finally, the last thing I wanted to quickly touch on was some thoughts I had around this blog moving forward. When I originally started this blog, it was meant to be focused mainly on simple living – things like DIY beauty recipes, gardening, thrifting and making your own clothes, etc. Along the way, I discovered minimalism and capsule wardrobes and started posting about fashion – and that's what my audience seemed to enjoy, so it's the topic I invested the most of my time in.
But lately I've been feeling like I want to go back to my original intentions for this blog, focusing less on fashion and more on living a slower, simpler life. Because as much as I love creating these wardrobe edits for you and inspiring you on how to create outfits from what you have, I feel like at the end of the day they are just encouraging more consumerism than not. I'd love to hear your thoughts and feelings on this in the comments below – do you like these posts because it gives you ideas, or because you want to shop them?
I've had some ideas for content I'd like to create moving forward, and I may step away from doing daily outfits on IG to spend some time delving into those areas instead. Things like low waste living, sewing, DIY's, personal development & wellness, decluttering, etc. These are the things I'm truly passionate about and so I want to start sharing more of them with you. I hope you stay with me for the journey!
My Summer 2020 Wardrobe
Now, let's take a look at the 45 pieces I've selected from my closet for my summer wardrobe edit. This is the first wardrobe edit I've done since decluttering my wardrobe. 45 pieces is a little over half of my entire wardrobe, which is great because it means I'll be getting a lot of wear out of many of my pieces as well as getting use out of my more seasonal items. For a complete overview of my wardrobe, see my Shop My Closet page.
I really love this edit and I'm excited to style it over the next few months. I particularly like the colour palette; the combination of the warm tans and denim/dusty blue accent colours is just really pleasing to me for some reason. One of the newer items is the Tradlands Finn Jumpsuit in sand which was gifted to me as part of their spring launch, but didn't arrive until recently due to shipping delays. I'm planning on doing an in-depth review of it with some styling ideas soon, so stay tuned for that!
Item List
Note: This list contains affiliate links, meaning I make a small commission from purchases made through these links. Please see my disclaimer for more information. Thanks for your support!
Tops
Bottoms
Dresses/Jumpsuits
Outerwear
Shoes
Accessories
Summer 2020 Outfit Ideas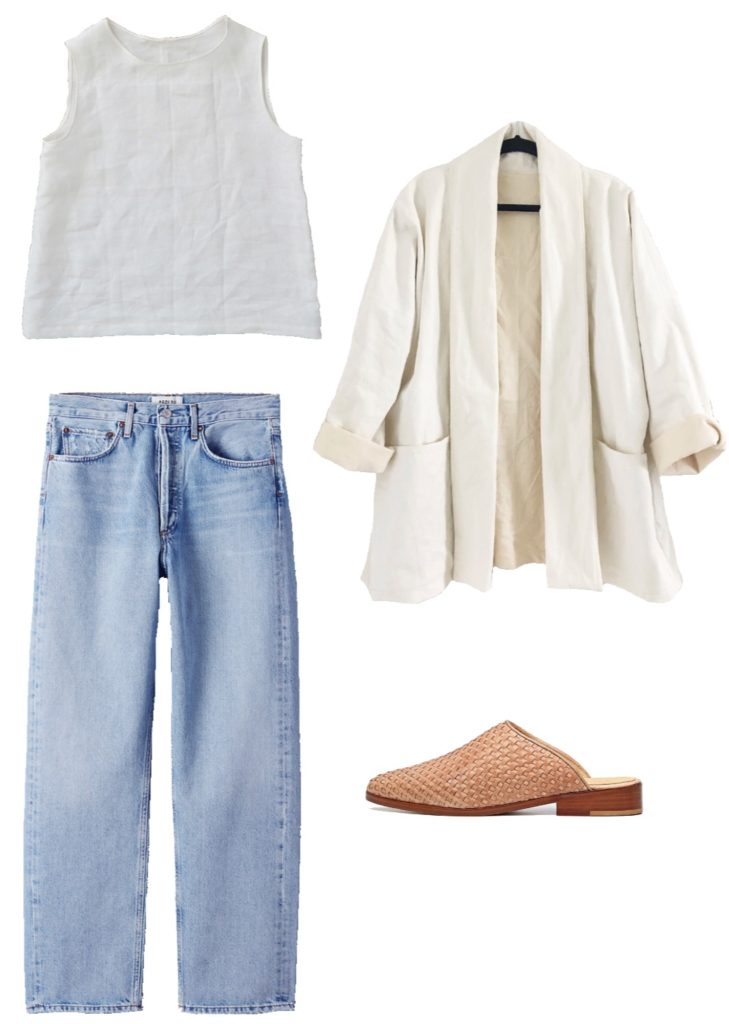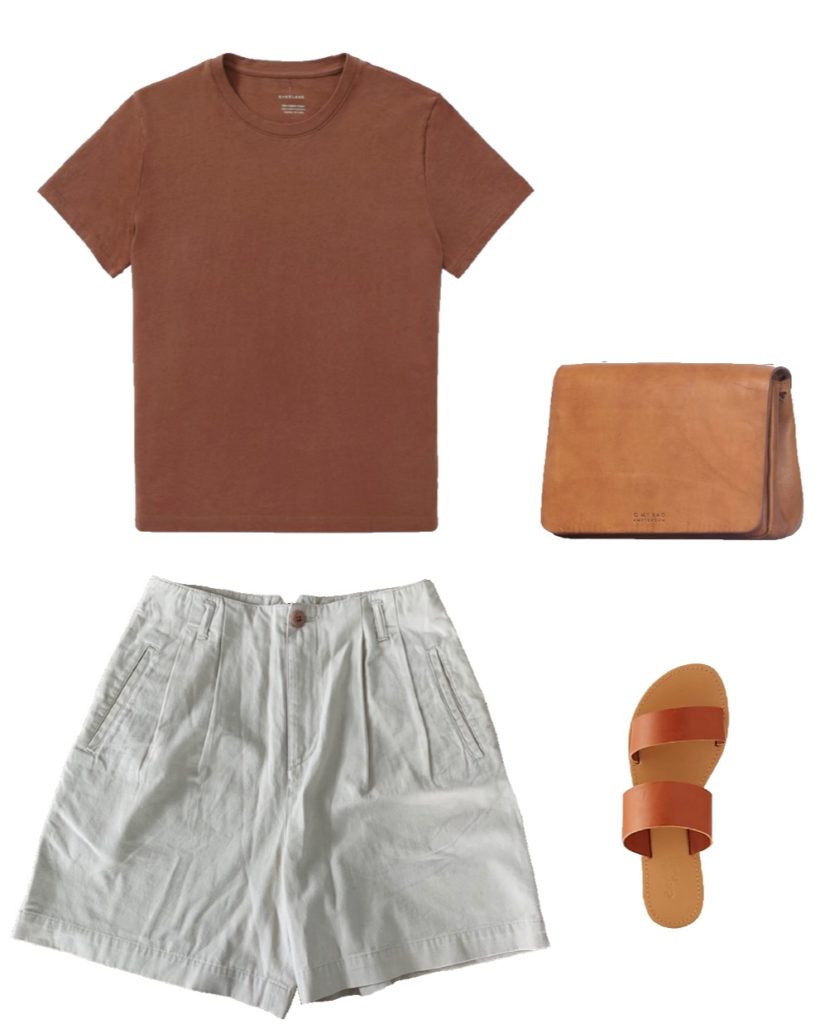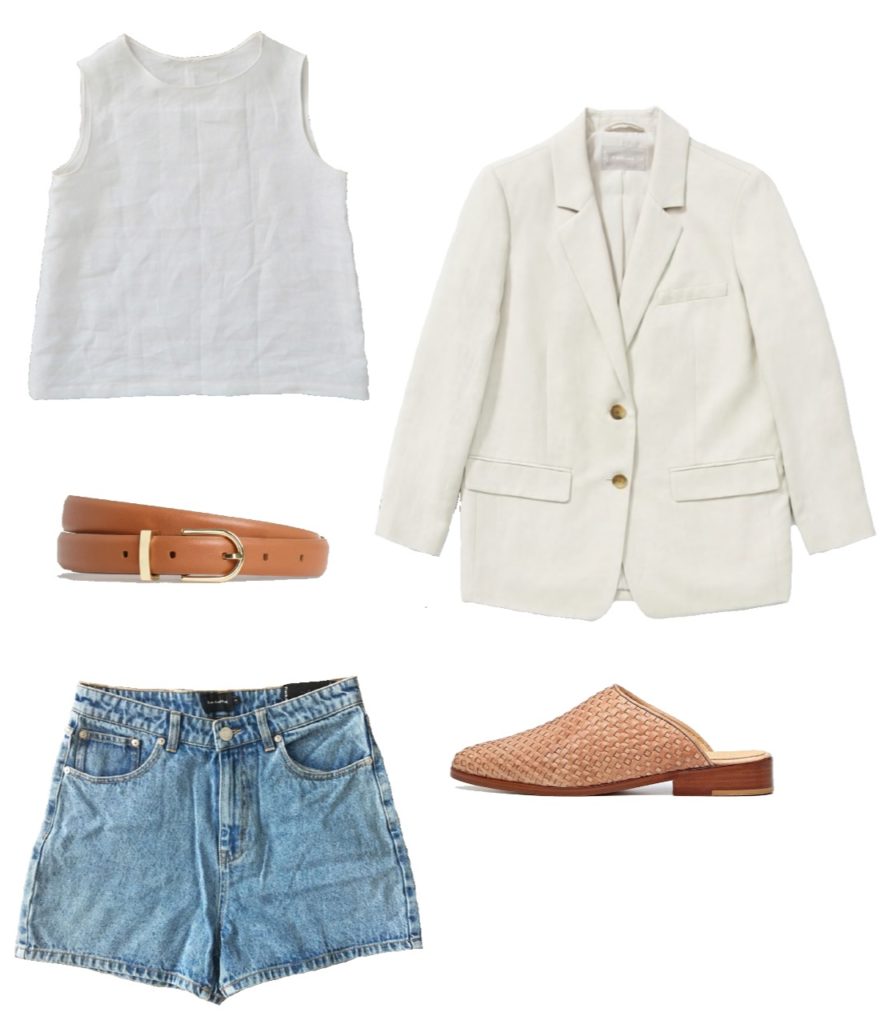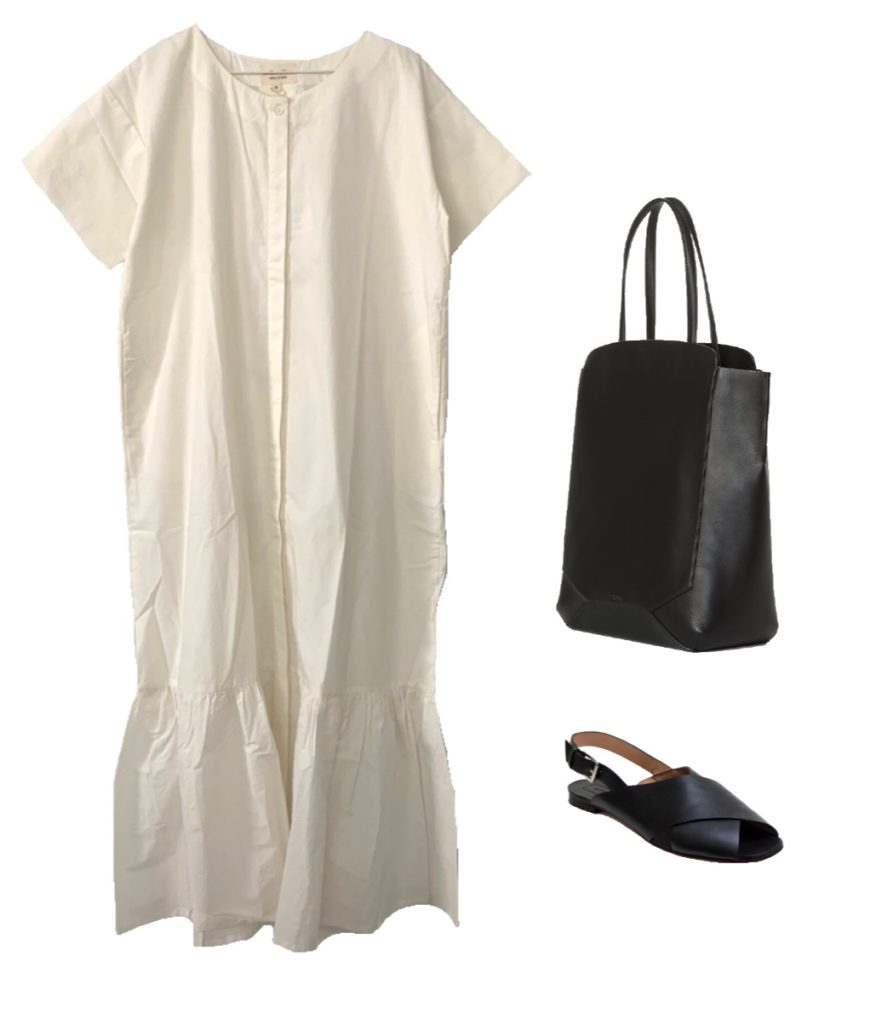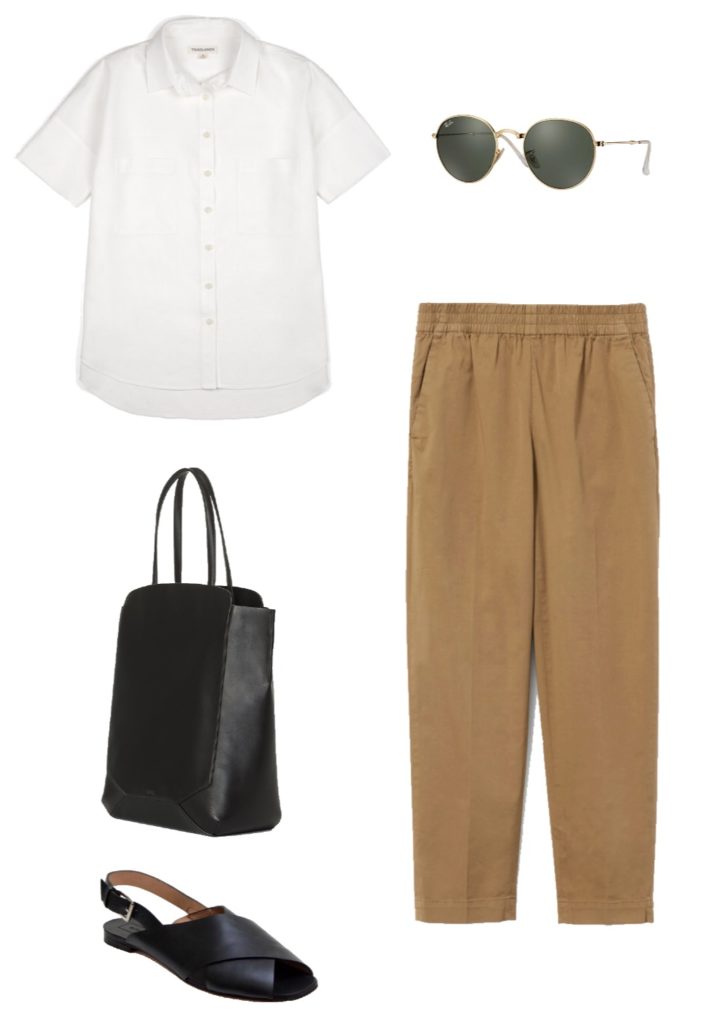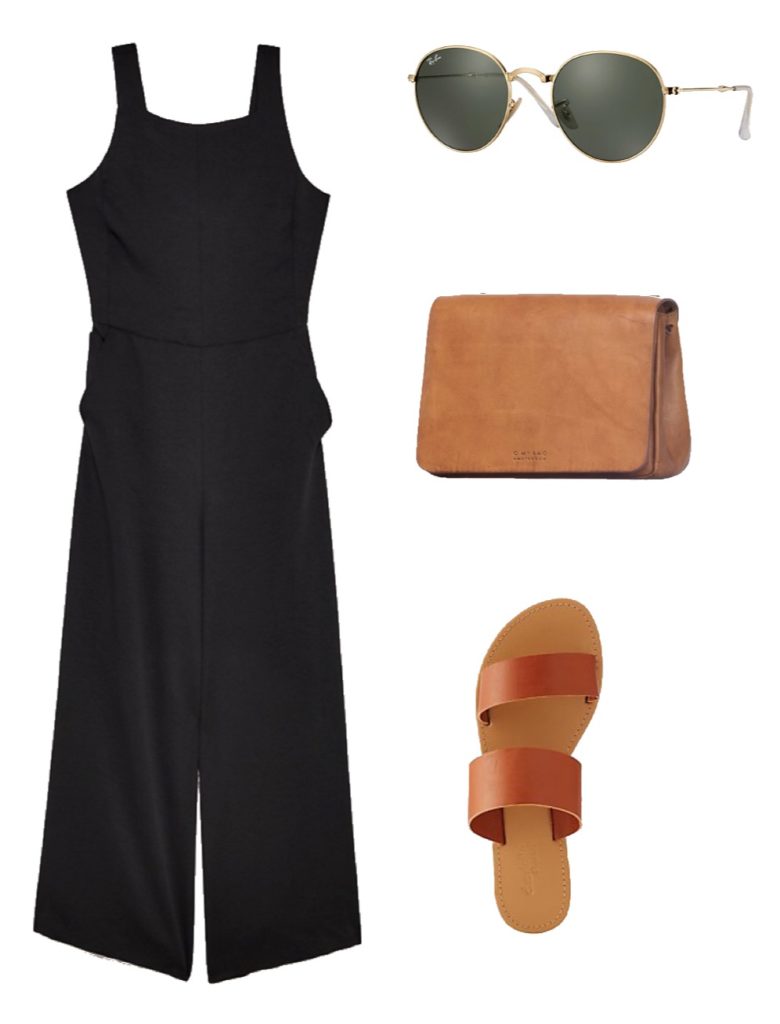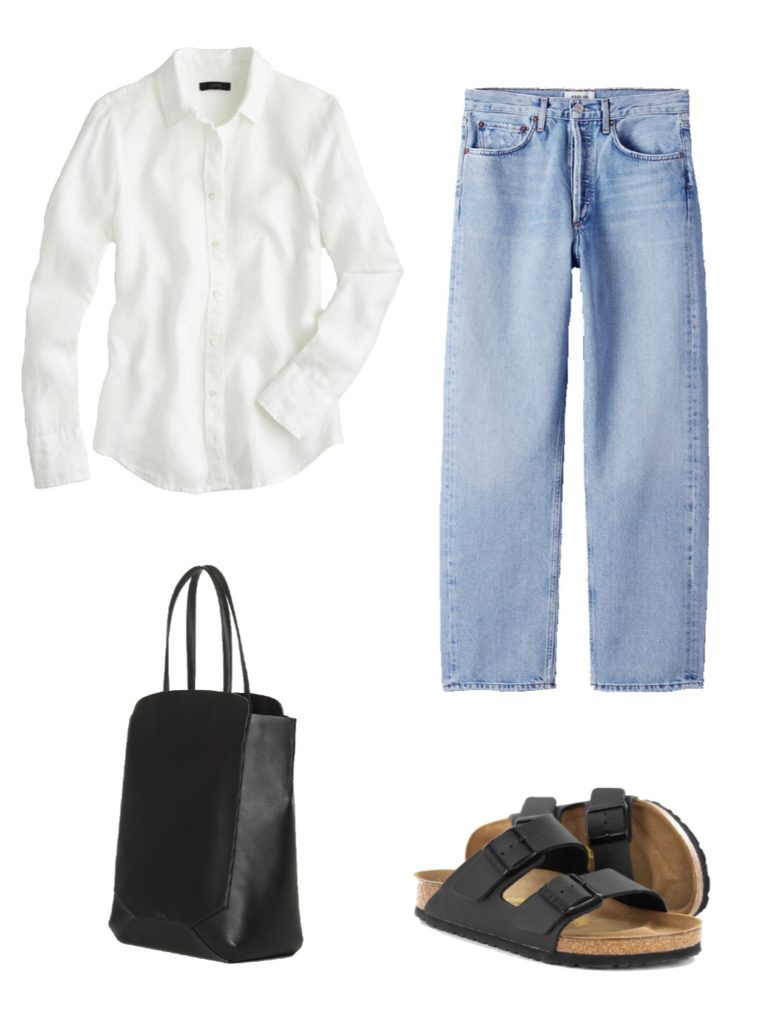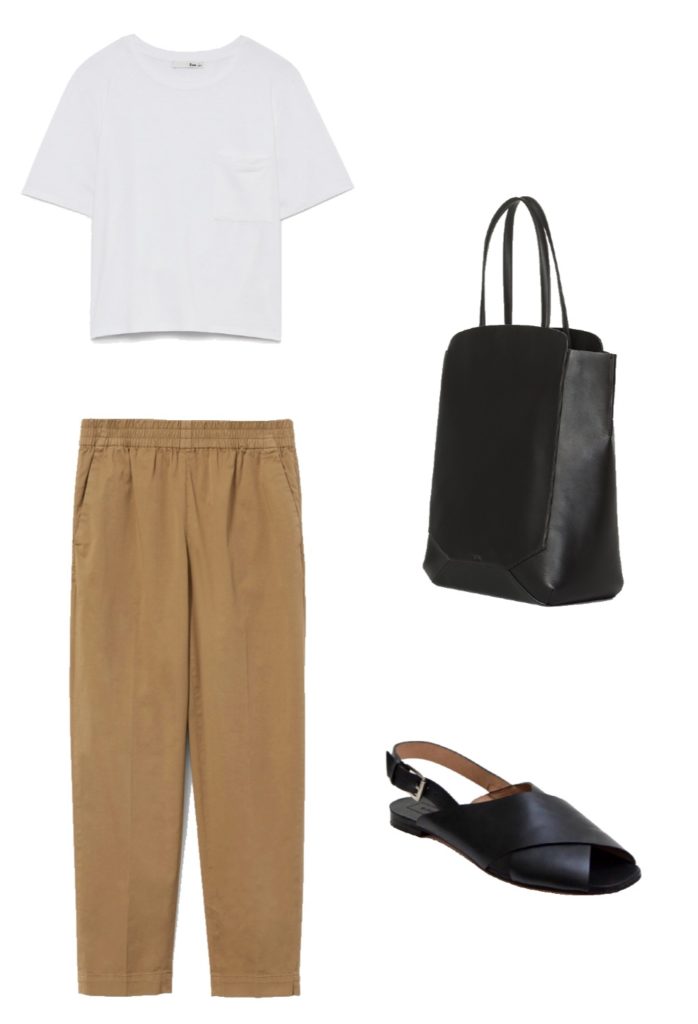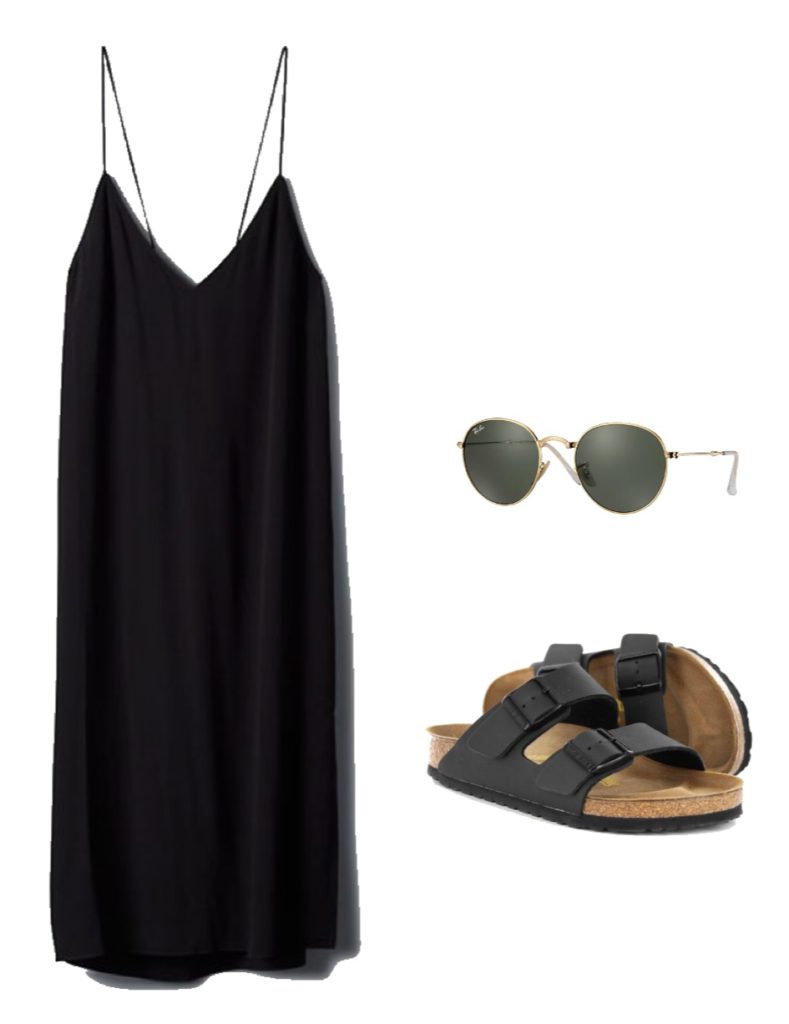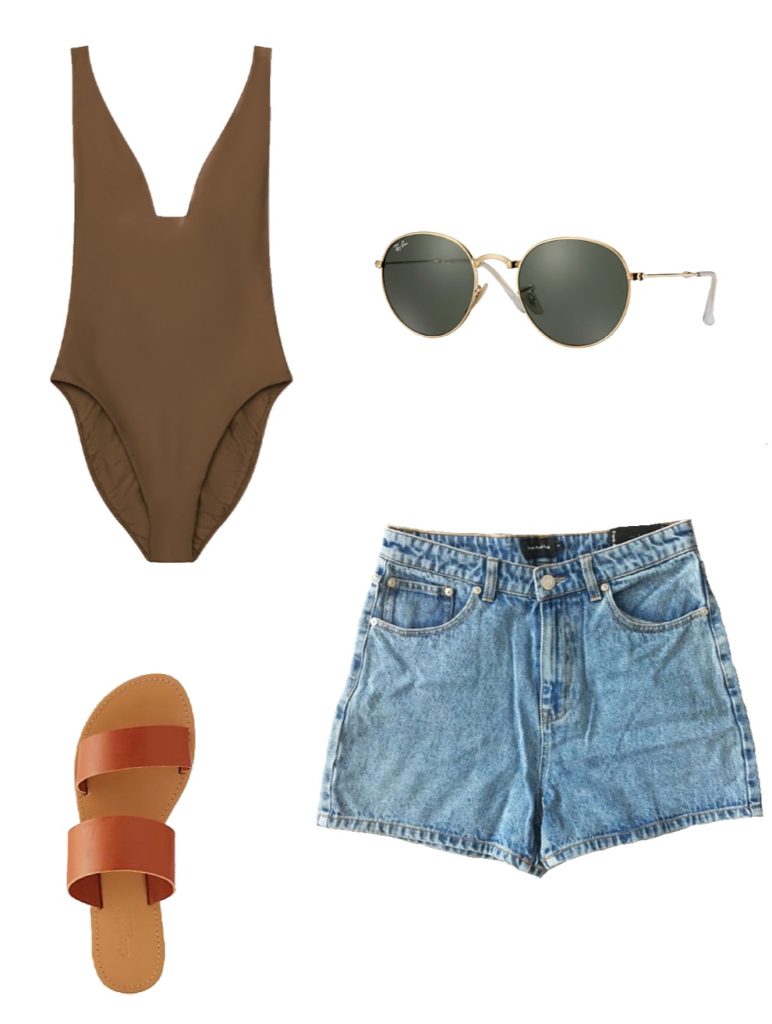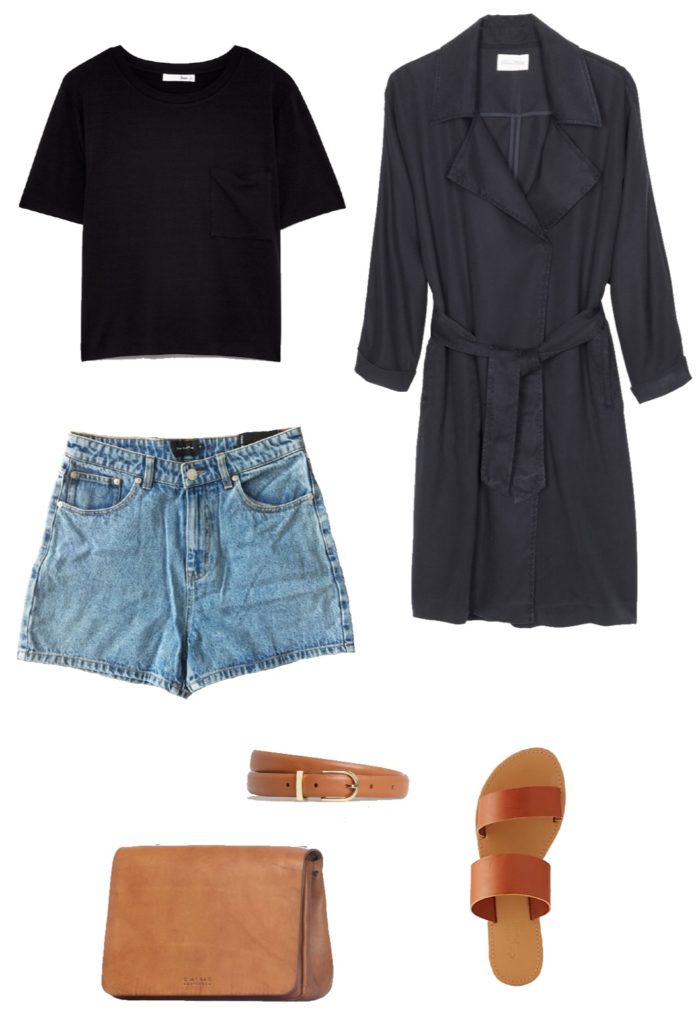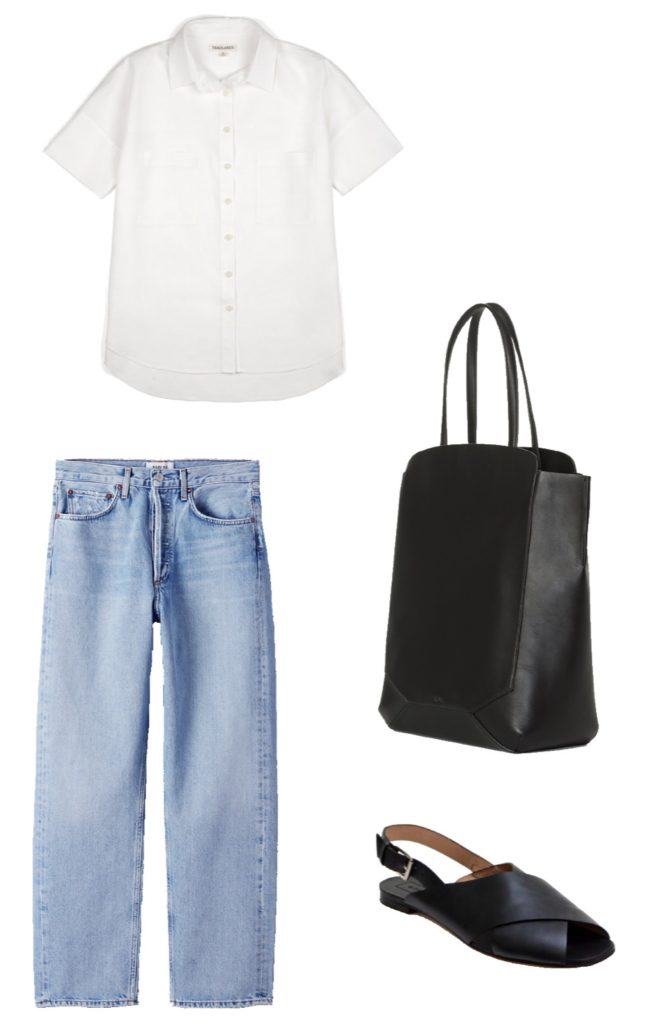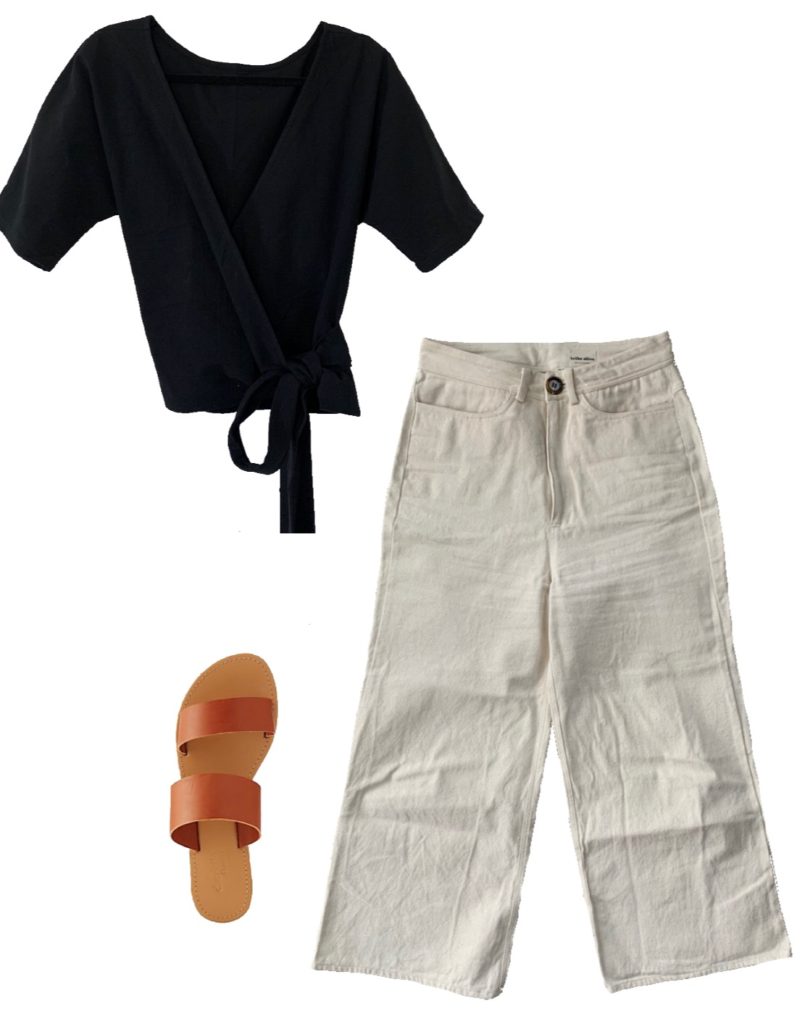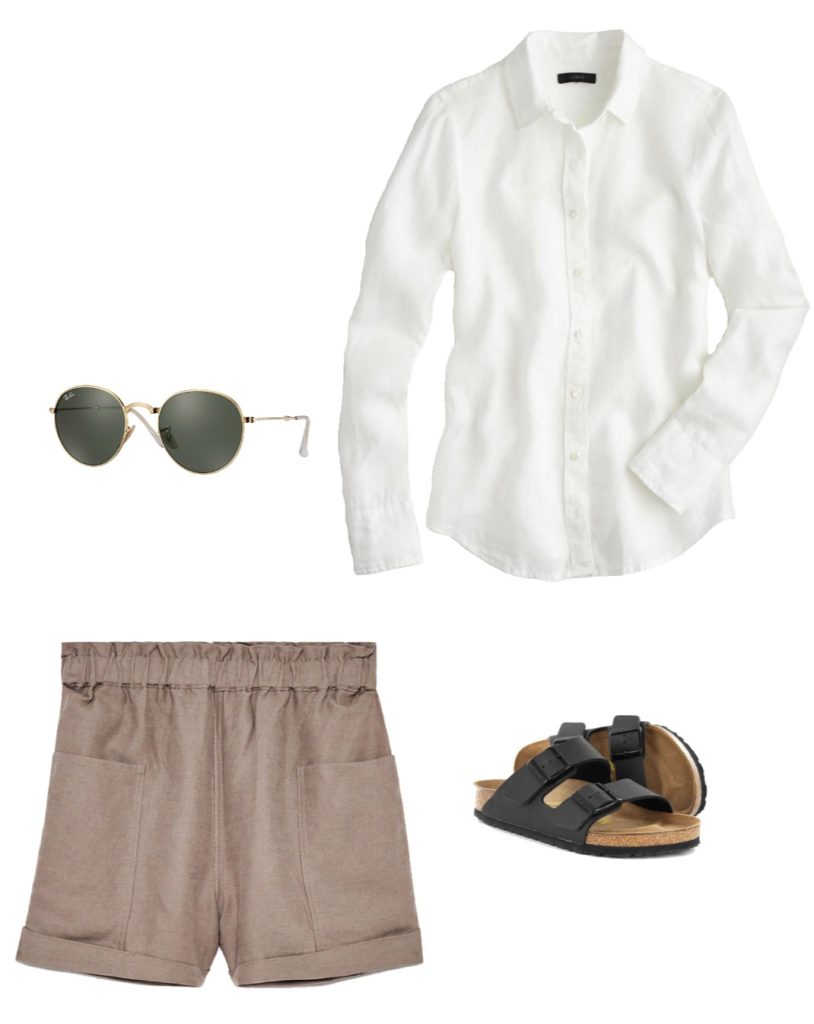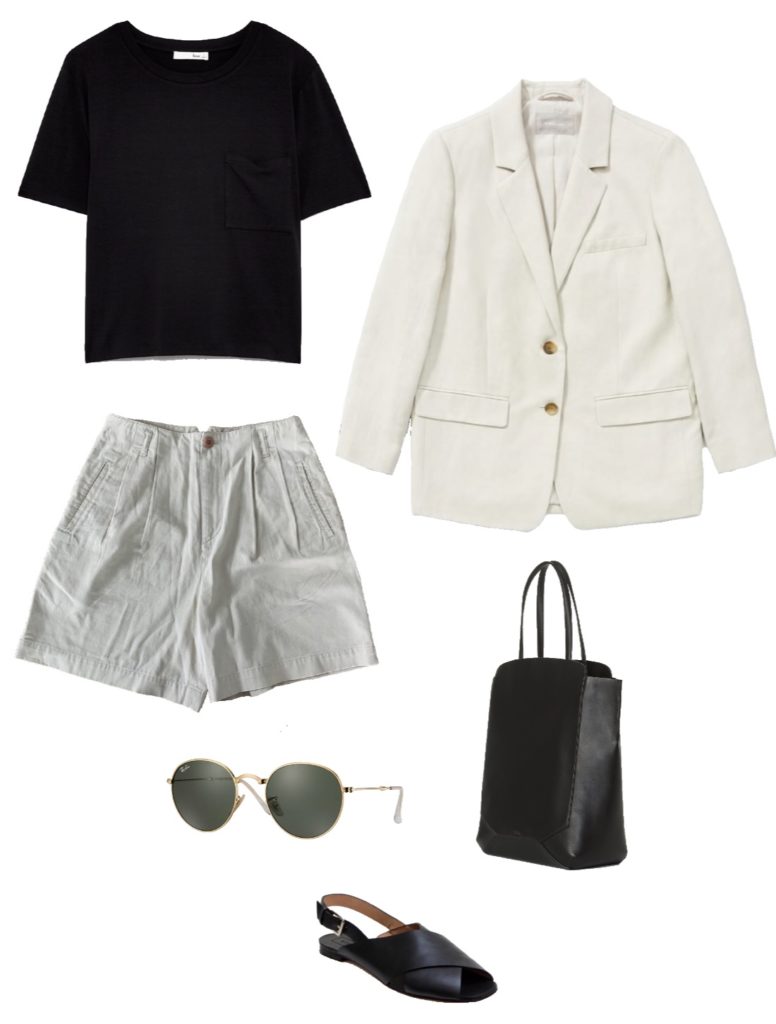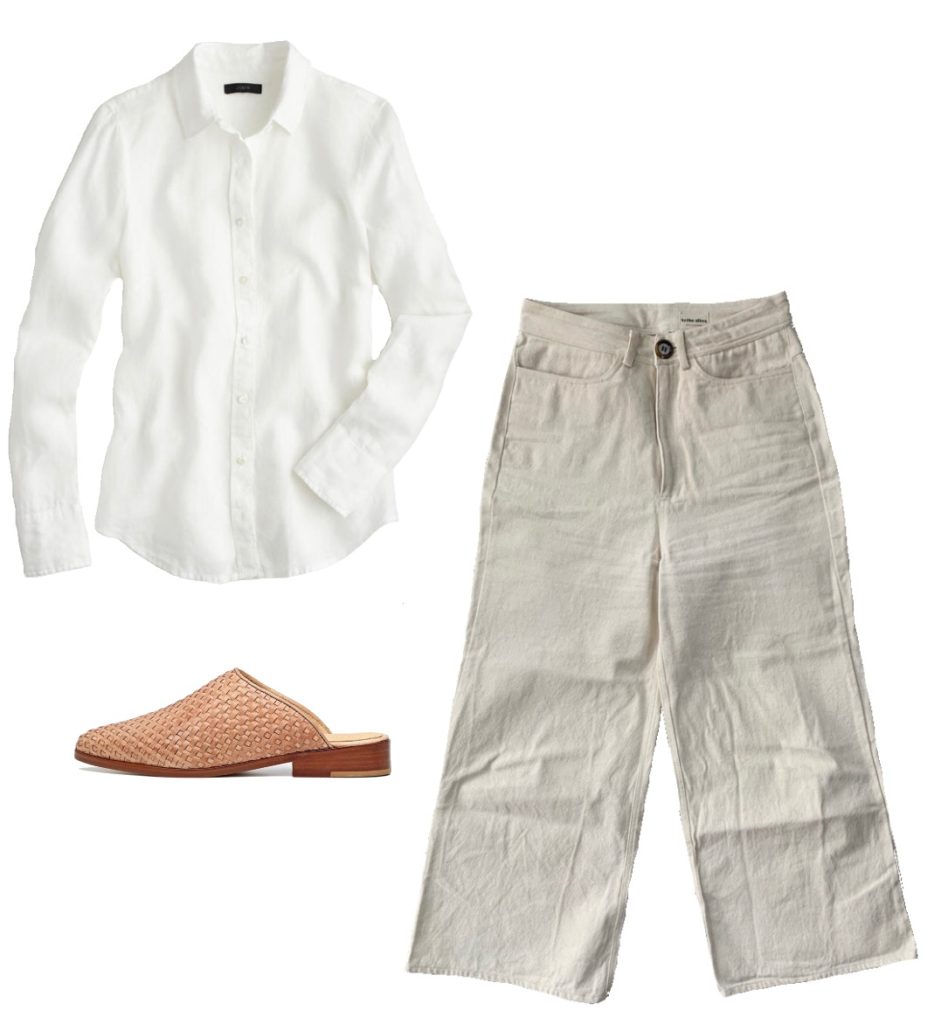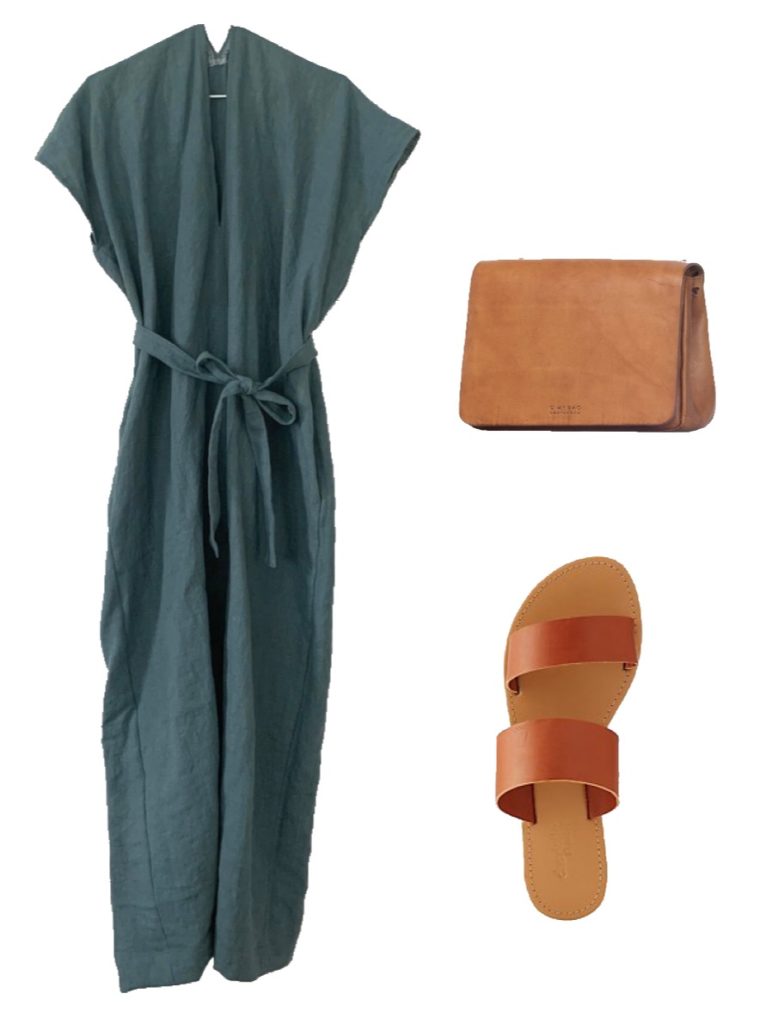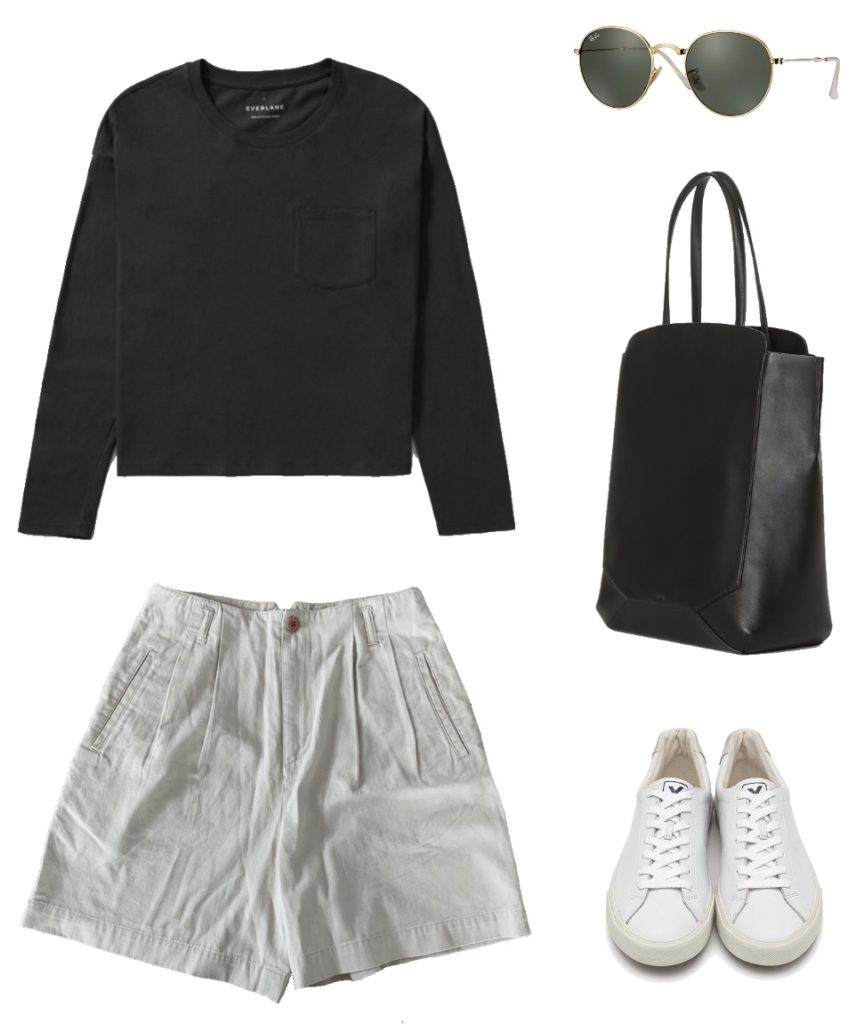 I hope you enjoyed this season's capsule and outfit ideas. Please leave me a comment below – I'd love to hear from you! Until next time, as always, thank you for reading and for being here.

Pin for Later