I've always been a bit of a beauty junkie. In my twenties, I was really into makeup in particular. I'd spend hours watching tutorials on YouTube and finding new products to buy, even though at the end of the day, I don't really even like wearing a lot of makeup myself. I think I just enjoyed the process and thought of it as a sort of art form.
As I got older, I started to care a lot more about skincare than makeup. I've really tried to hone in on a small set of products that really work for me and skip all of the excess. And a big part of my minimalism and simple living journey is turning to products that have clean ingredients and are all-natural, cruelty-free, and zero- or low-waste if possible.
So with that in mind, today I wanted to share 6 online marketplaces that are great places to shop for clean beauty products, whether it be makeup, skin care, hair care, etc. I'm not including Sephora – not that I really have anything against it (I actually really like their Clean at Sephora section) but because you probably already know about them and they're big enough anyway. And sometimes I can't find the products that I'm looking for there (clean eyeliner, anyone?) So I wanted to provide some different options that are fully dedicated to clean beauty that you may not have heard of or tried before. Let's jump into it!
P.S. If you're interested what I mean when I say clean beauty, I wrote a blog post with some different clean beauty terms and what they mean here!
And just a quick note, I am a partner with some of these brands and this article contains affiliate links. You can learn more about how I work with brands in my disclaimer. Thank you for your support!
1. BLK + GRN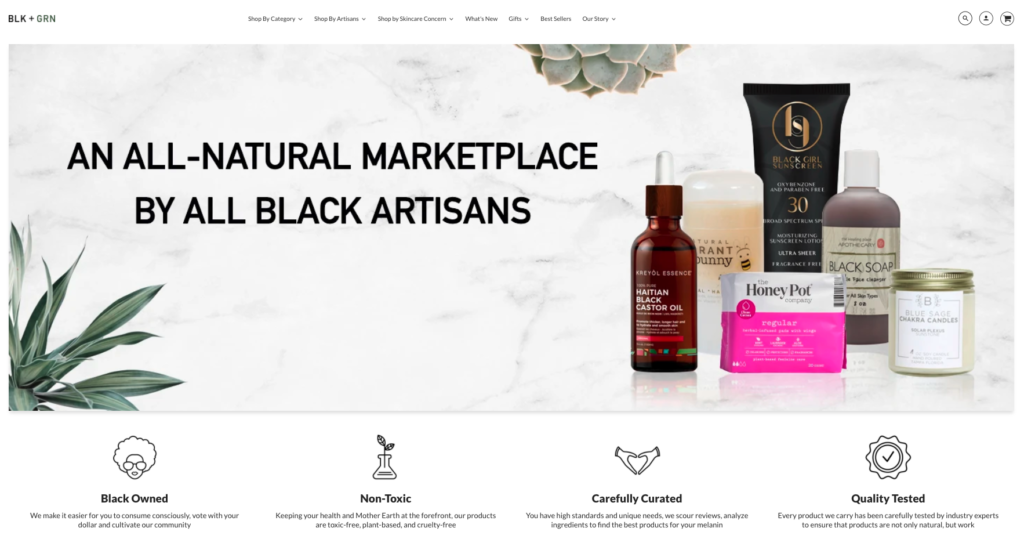 BLK + GRN is a fully Black-owned business that focuses solely on clean and natural products produced by Black artisans. They offer high-quality, non-toxic products that support their overall mission of cultivating community health and wellness.
The shop offers everything you need when it comes to self-care, from skin care and beauty products to supplements, laundry supplies, and menstrual products. Everything has been consciously selected, and many of their beauty products come in eco-friendly packaging, such as glass pots with aluminum lids which are really easy to recycle or re-use.
As I've been learning more about anti-racism and the Black Lives Matter movement, I've realized how important it is not only to support Black businesses, but to understand the intersectionality of topics like clean beauty and sustainability with racism. If you'd like to learn more, I suggest taking a look at my list of Anti-Racism Resources which will direct you to excellent people to follow and learn from.
PS. You can save 10% on your order from BLK + GRN with the code EmilyLightly15!
2. Credo Beauty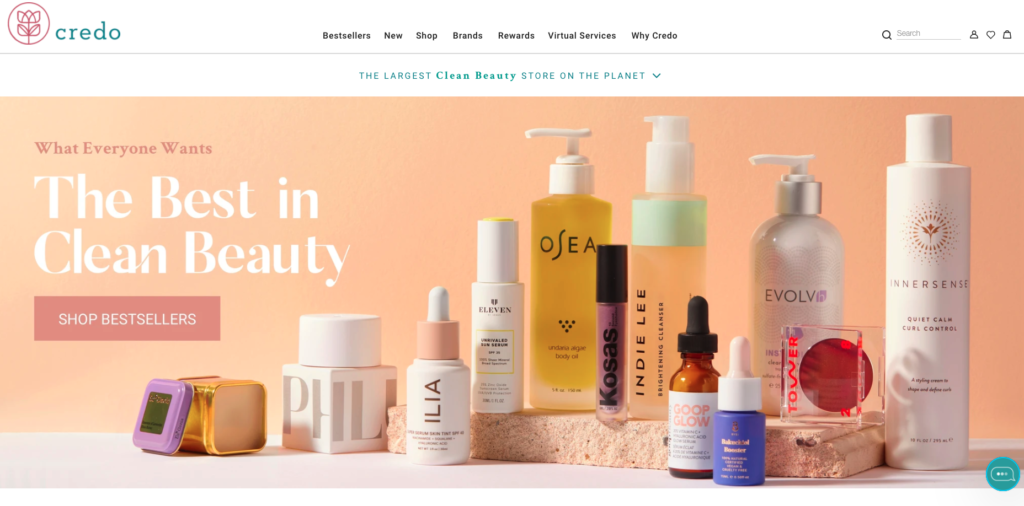 Credo Beauty is on a mission to change the beauty industry by establishing new product standards and defining what "clean" really means when it comes to beauty. They are based in San Francisco and have grown to have stores all over the US. A great feature is that 90% of the brands they sell on their website are women-owned! They have also created a list of harmful and toxic ingredients commonly found in beauty products that they do not include – 2,700+ of them, in fact.
3. Follain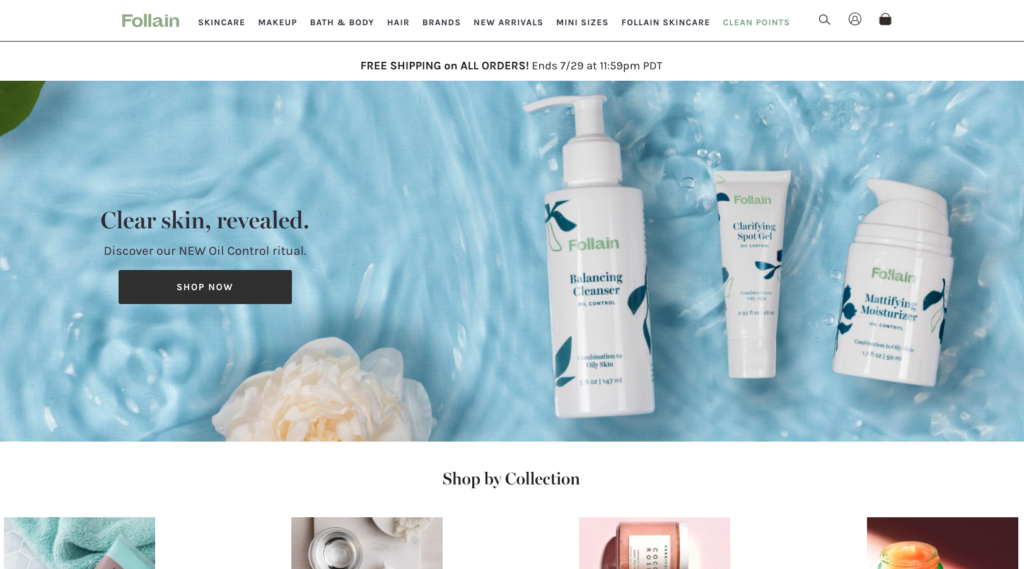 Follain believes that no one should have to sacrifice health for beauty. When it comes to the products we put on our skin and in our body, the ingredients should promote wellness, not detract from it. So, they're taking a stand against toxic personal care and carefully select products that are not only safe to use but effective as well. Their brand list includes some of my personal favourites like ILIA, Indie Lee, and RMS beauty.
4. The Detox Market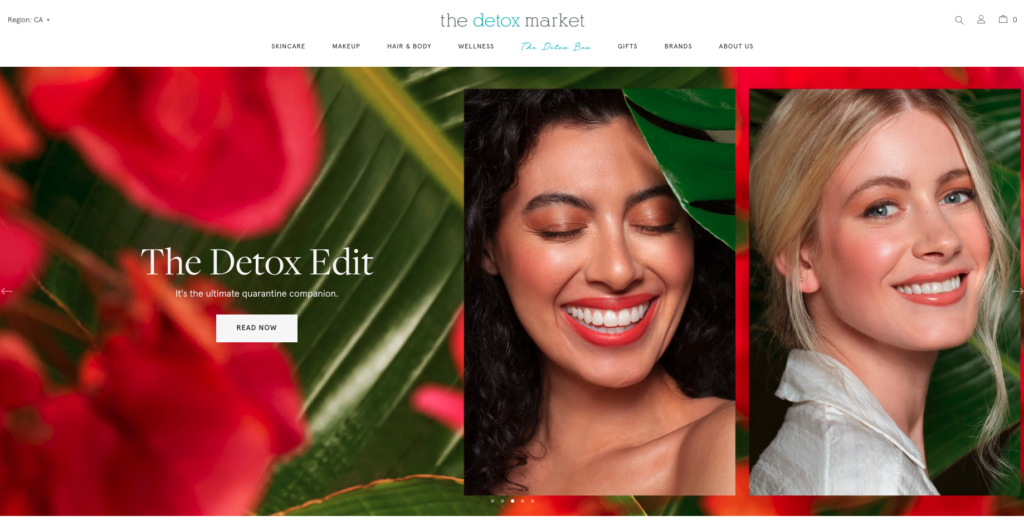 The Detox Market is a Canada-based shop (yay!) that ships throughout North America. Their products are heavily vetted (only 2% of applicants make it through). To make it, products need to be free of anything on their banned ingredients list and also made by ethical founders. They focus on pure ingredients, effectiveness, and cruelty-free formulas while making clean beauty safe and fun for everyone. Aside from the favourite brands I've already mentioned, they also offer OSEA and W3ll People which are really good ones.
5. Petit Vour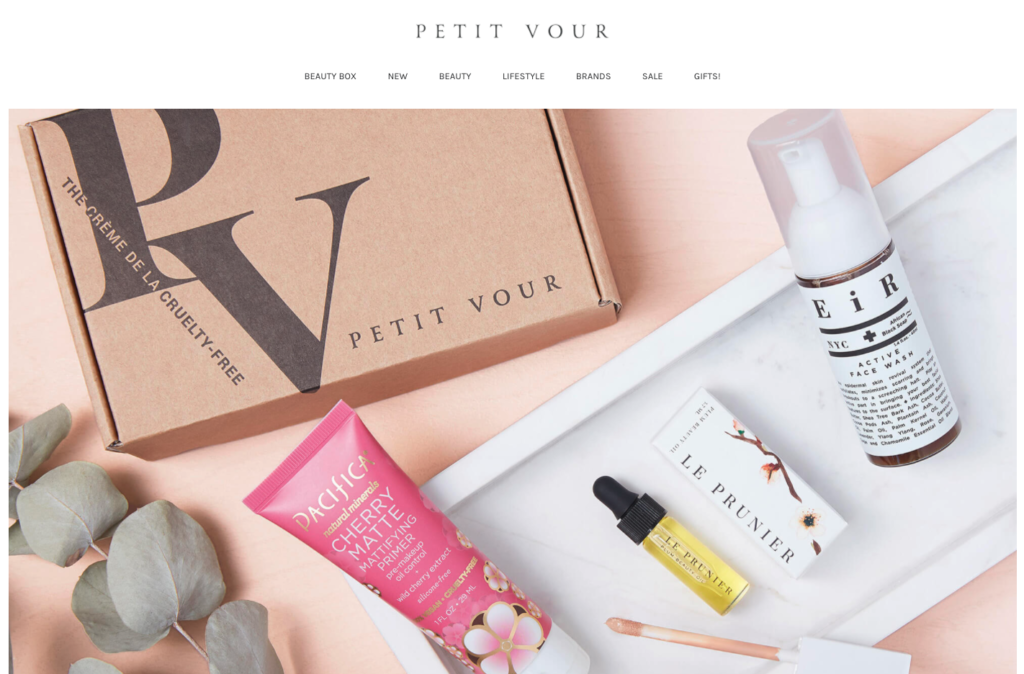 Petit Vour started out as a beauty box and has since grown into a full-on shop. Their focus is really on clean and cruelty-free beauty, and they are dedicated to providing the best ethical products from around the world. They also offer some ethical fashion – you can grab a pair of my favourite Veja sneakers from their site! Their brand list is quite large so there's sure to be something for everyone on their site.
6. Portia-Ella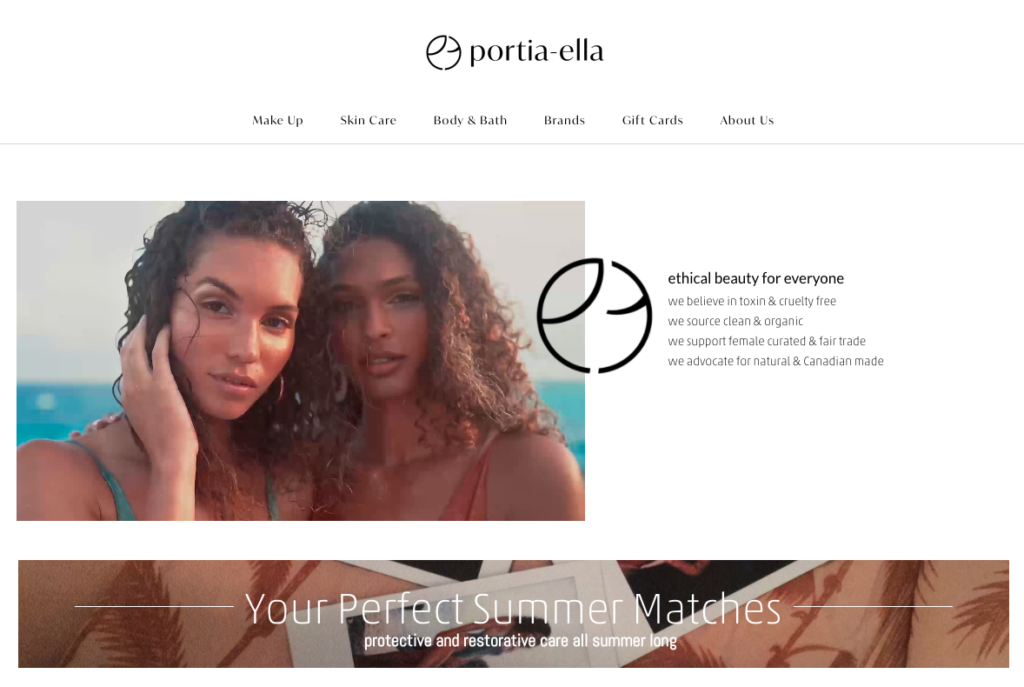 Last but definitely not least, Portia-Ella is another Canadian store that offers products from a list of 95% Canadian, women-owned brands. Which, as a Canadian, I think is really great! They carry my favourite zero waste shampoo and conditioner bars by a brand called Bottle None. I use the Be Clear set and they are the only bars that have worked for me so far! They also sell Elate Cosmetics, a popular Canadian zero-waste brand, and my ultimate favourite skin care which is Wildcraft. If you're in Canada or even outside but looking to try some great brands from this part of the world, I'd highly recommend checking them out!
I hope you enjoyed this article! What's your favourite clean beauty brand? I'd love to know in the comments below! I'm also thinking of doing an updated skincare/makeup routine and sharing my personal favourite brands and products, so if that's something that you'd be interested in please let me know.
As always, thank you for reading!

Pin for later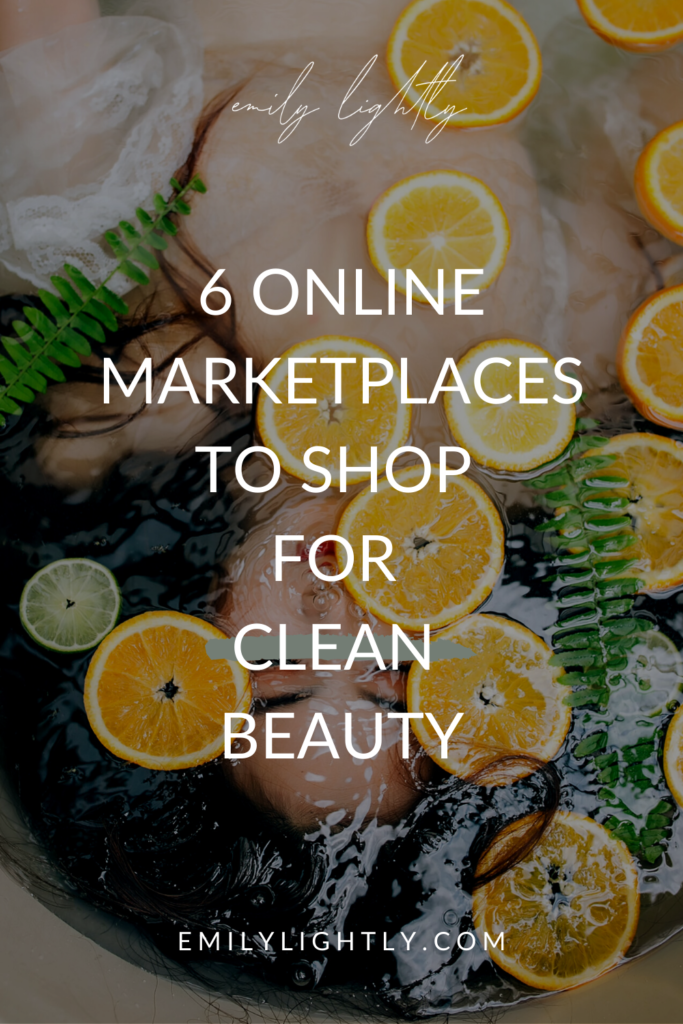 Featured photo by Anthony Tran on Unsplash