It's that time of year again to change over my wardrobe from summer to fall. Fall is absolutely my favourite season for style, so this is always really fun for me. I get excited to pull out my cozy sweaters and socks, sip on spiced hot drinks, and watch the world change from green to a glorious rainbow of reds, oranges, and browns.
This time around, I wanted to try something a little different with my wardrobe. If you've been following me for a while, you might know that my seasonal capsules or wardrobe edits work like this: I have a larger overall wardrobe of around 80-100 pieces, and each season I edit it down to about 40-45 pieces that I wear for three months at a time. This keeps my wardrobe feeling fresh and has really helped me slow down my consumption habits.
This fall, I decided to change things up and really pare down my wardrobe edit to just the essentials. So I've gone with a smaller capsule of about half the pieces I normally include. I plan to use this as a basis for my wardrobe throughout the season and will mix in other pieces from my overall wardrobe. But there was just something so satisfying about really putting a focus on those core basics that I keep going back to year after year.
I find that when I include more items, it can easily spiral to the point where I'm including too many pieces or looking to shop for things I don't really need. Taking a step back from that shows me that I already have all of the basics I really need in my wardrobe. It's helped me feel so contented with where I'm at and like I don't need or even want to buy anything else. The answer is definitely less, not more!
I'm hoping that you'll find this more helpful than my normal larger wardrobe edits, and that it will be a guide for anyone who is looking to create a wardrobe of just the basic essentials. I've provided plenty of outfit inspiration to get us started, too! Because these pieces are so basic, hopefully you already have quite a few of them in your wardrobe and can recreate something similar from what you already have.
So, let's take a look at the 24 basic pieces I consider essentials in any fall capsule wardrobe.
Fall Essential Capsule Wardrobe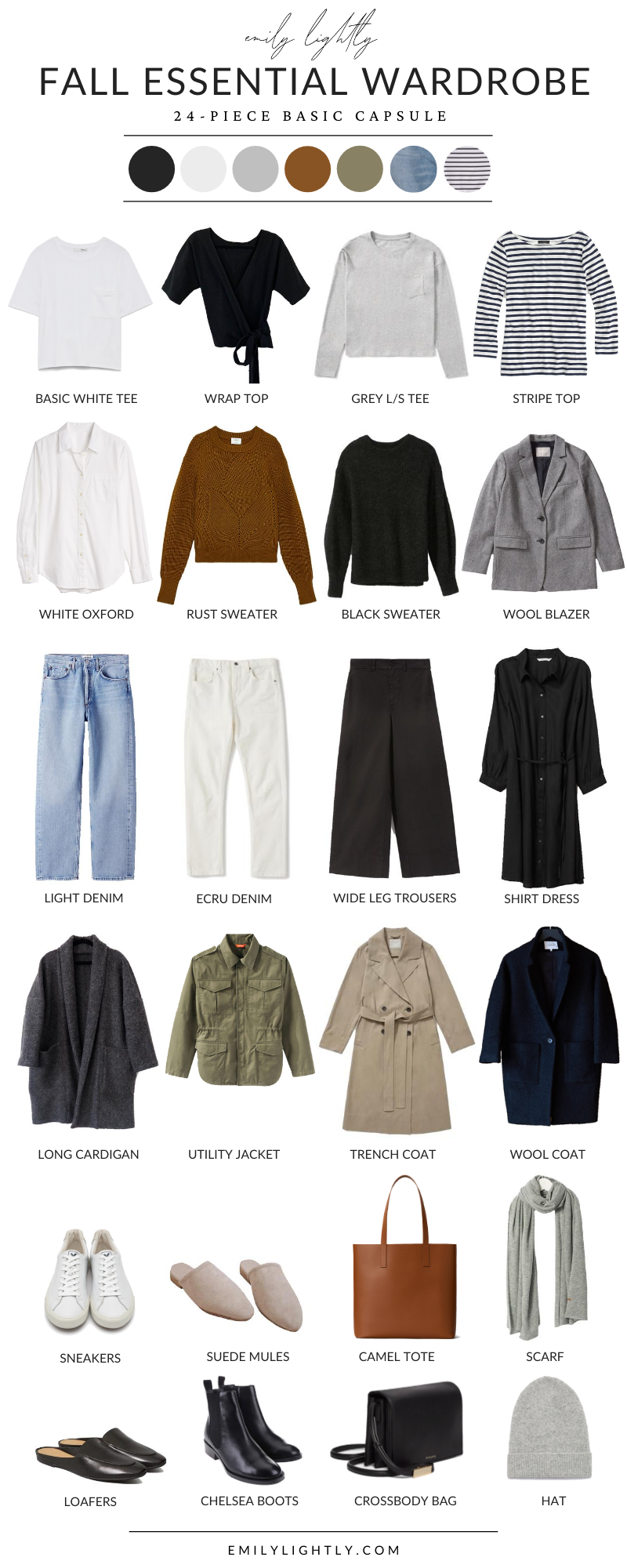 Item list:
Note: The list below contains affiliate links, meaning I make a small commission on purchases made through these links (at no extra cost to you). For more information, please see my disclaimer. Thank you for your support!
Stripe top (old)
White oxford (thrifted, linked to similar)
Rust sweater (old, linked to similar)
Black sweater (old, linked to similar)
Light denim (vintage, linked to similar)
Ecru denim (thrifted, linked to similar)
Shirt dress (out of stock)
Long cardigan (me-made, linked to pattern)
Utility jacket (old, linked to similar)
Wool coat (old, linked to similar)
Chelsea boots (old, linked to similar)
Camel tote (link to another option here)
Crossbody bag (old, linked to similar)
Hat (old, linked to similar)
Outfit Ideas
Of course, this article wouldn't be complete without some outfit inspiration. One of my favourite things to do is browse Pinterest and look for ways that I can style pieces I already have in my closet. If you want to see what I've been saving lately, take a look at my simple style or fall 2020 capsule inspiration boards.
Here are some outfits I was able to create using the 24 pieces from this basic fall capsule wardrobe: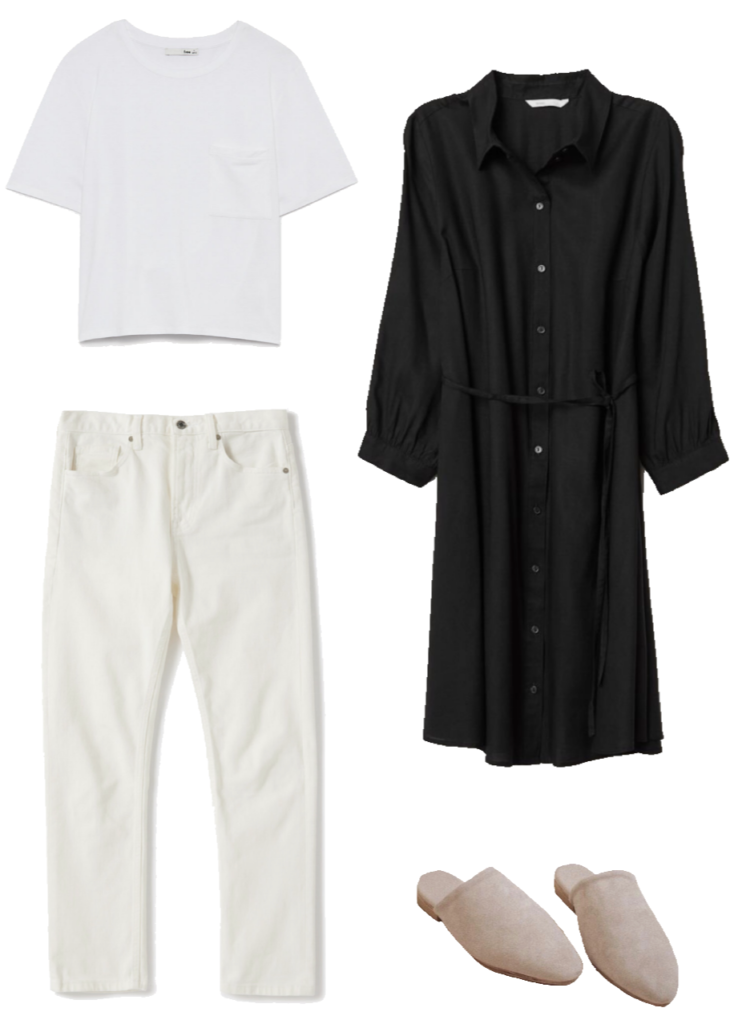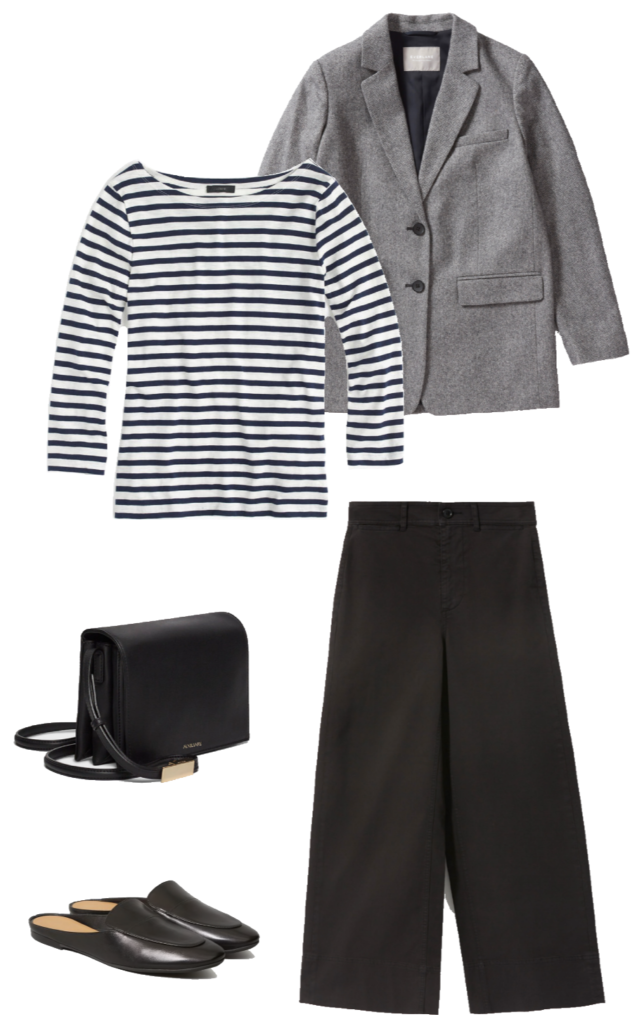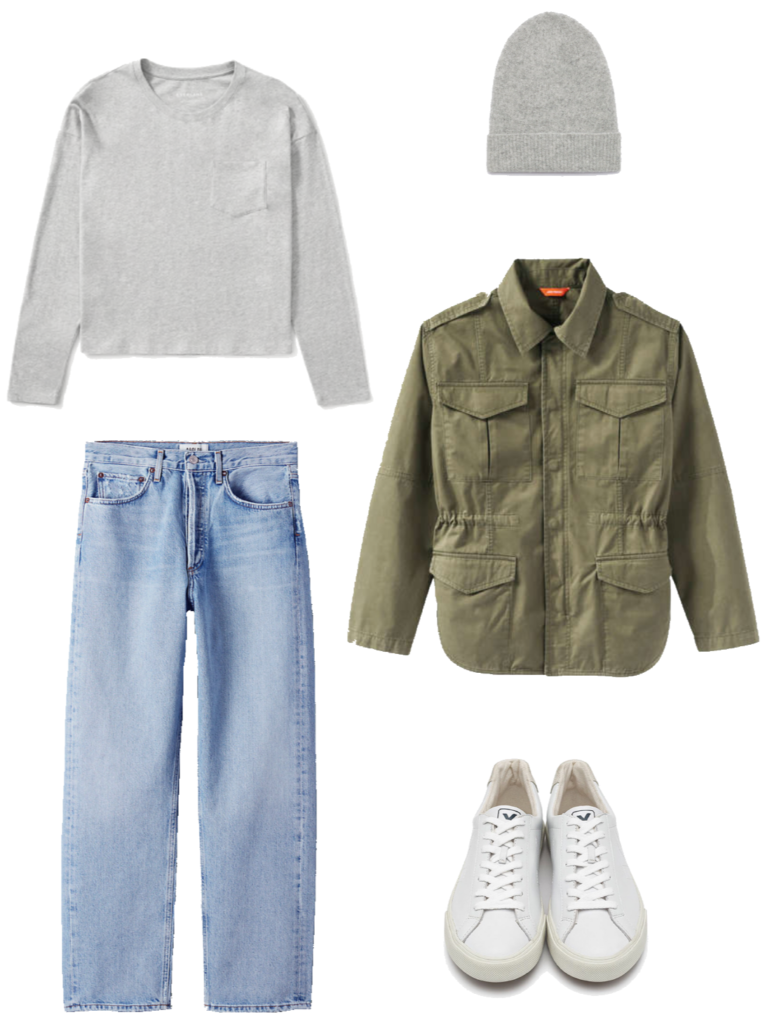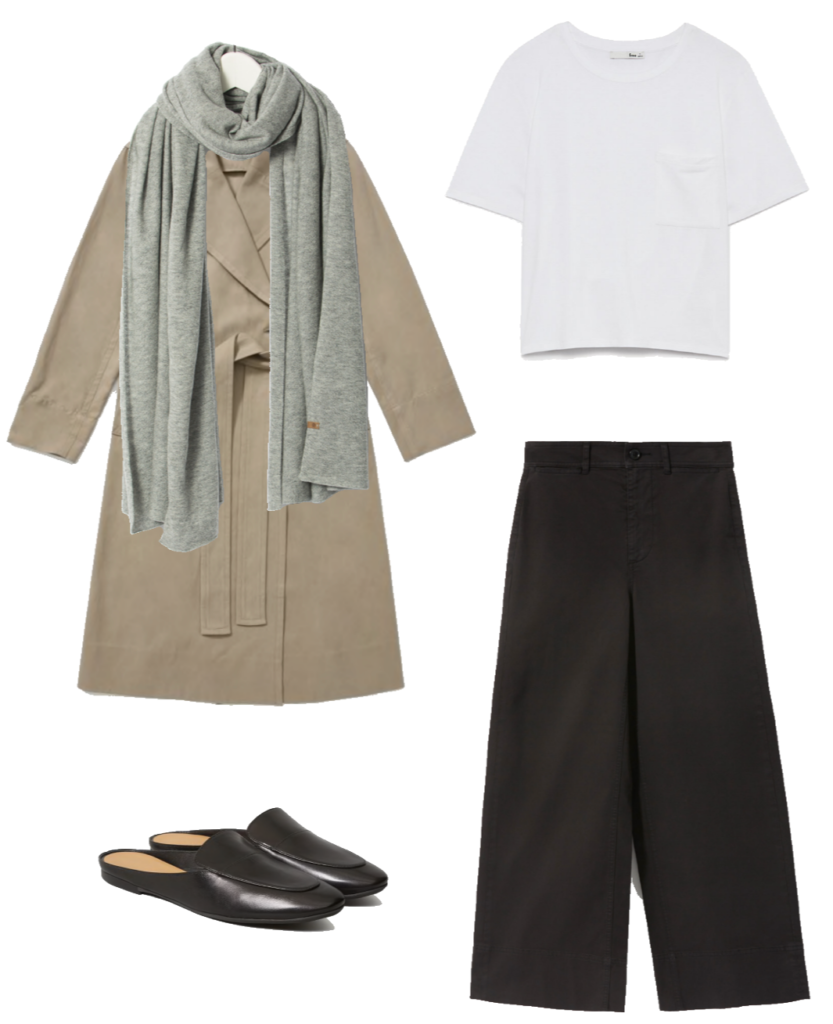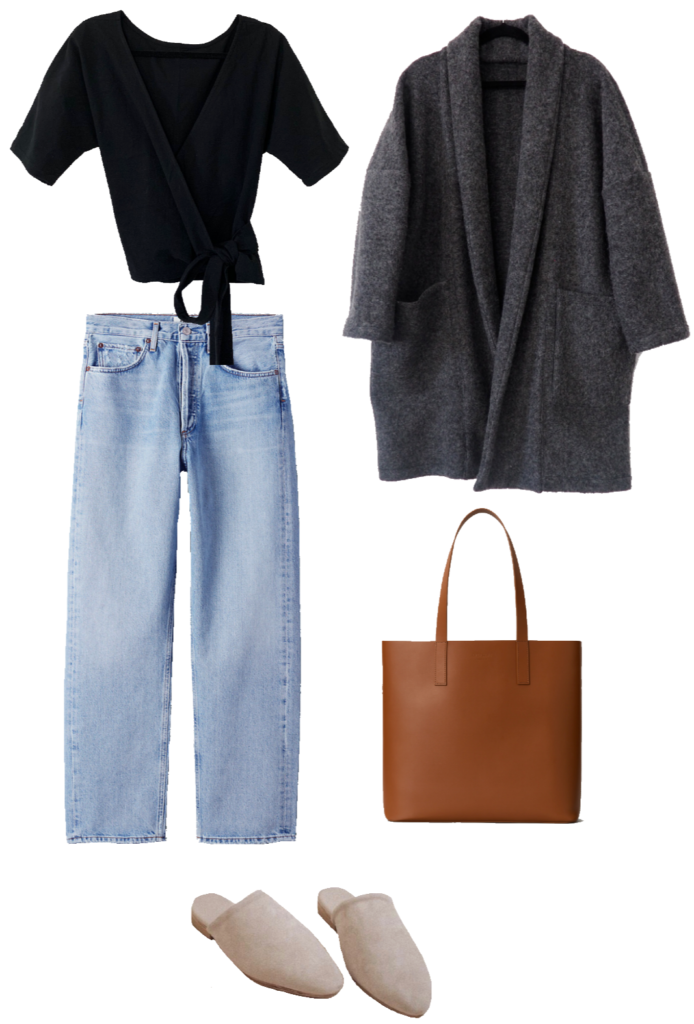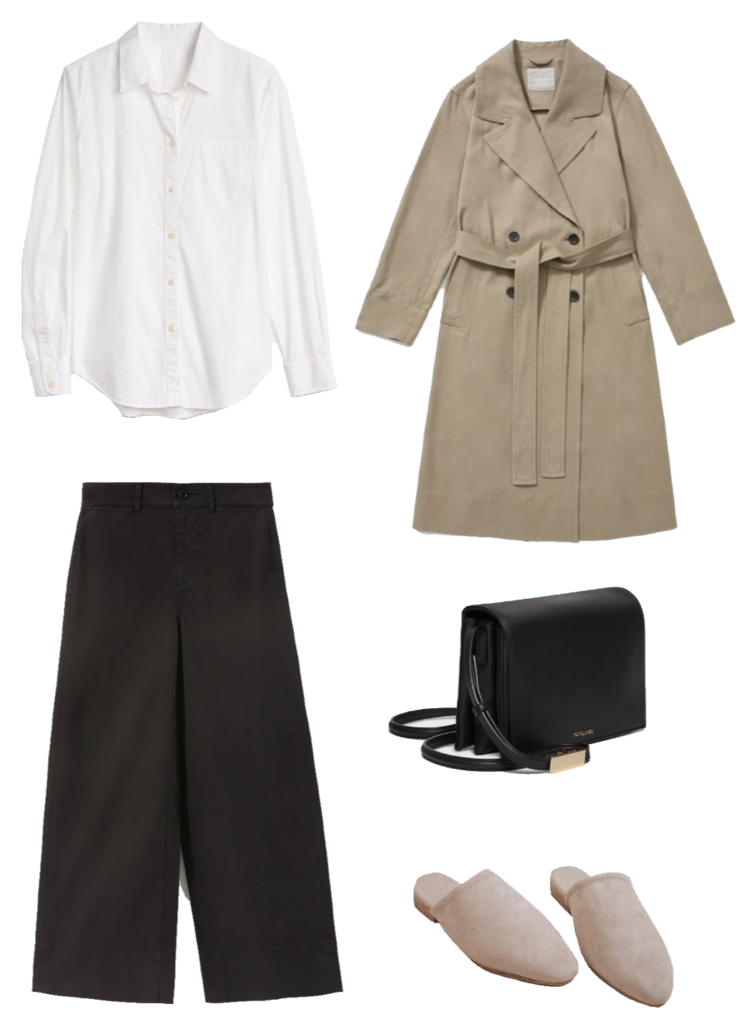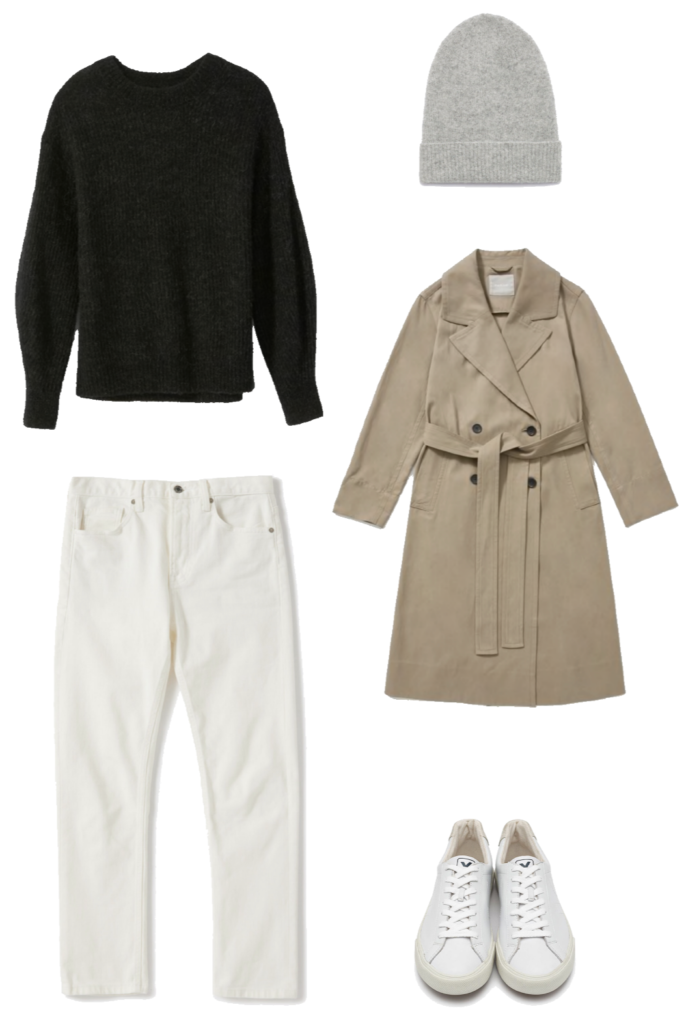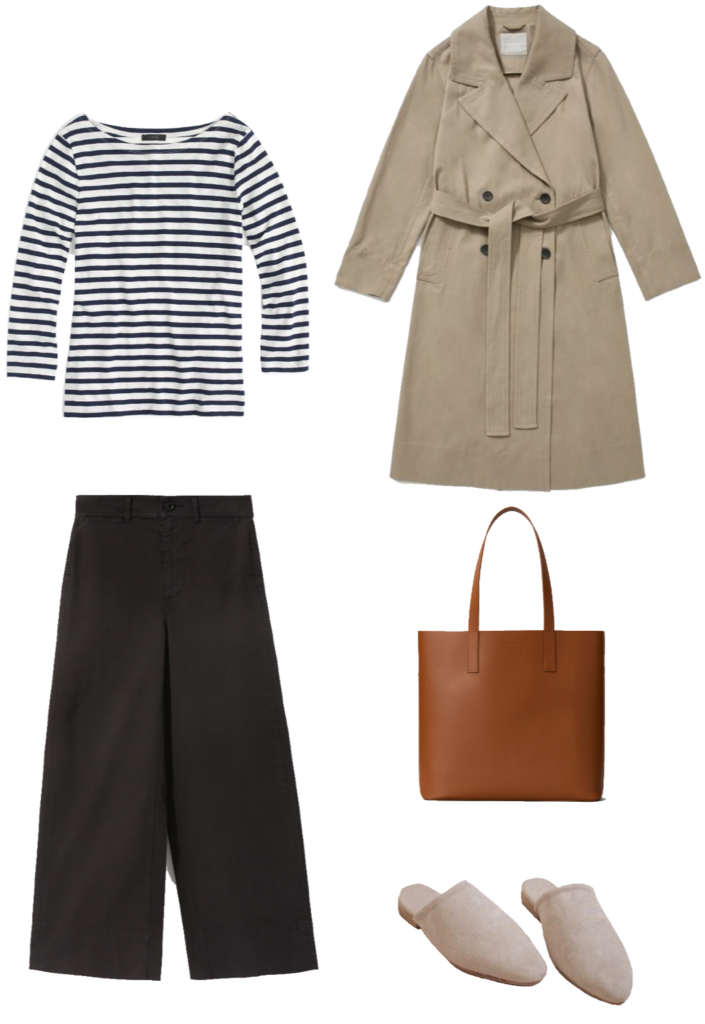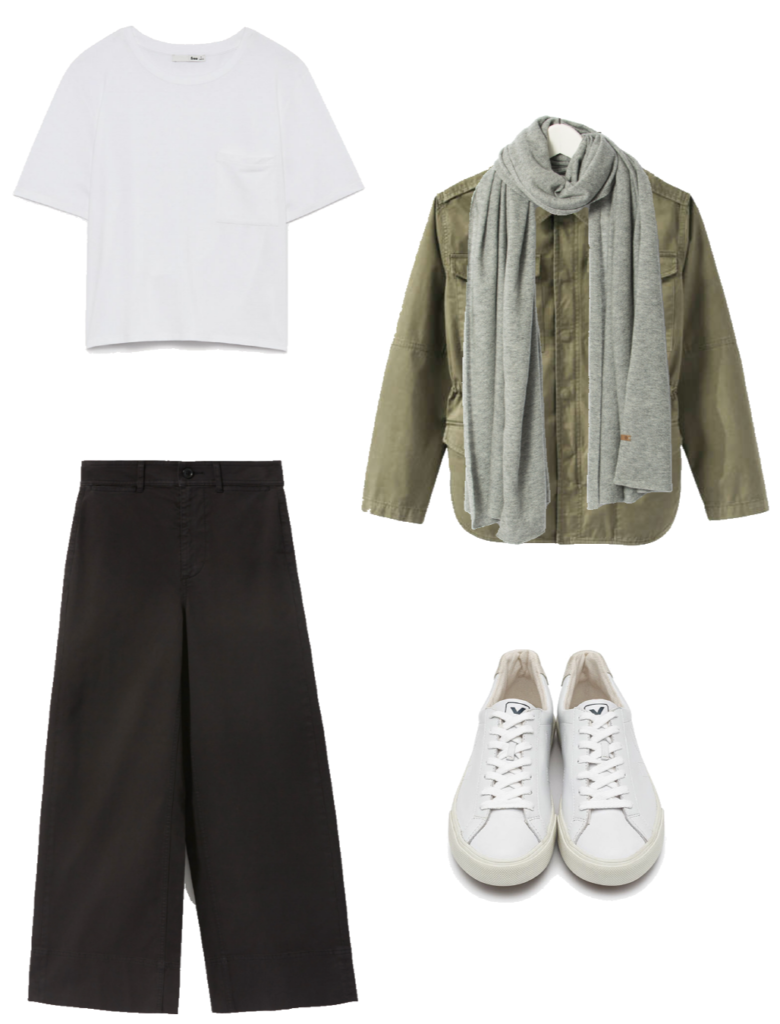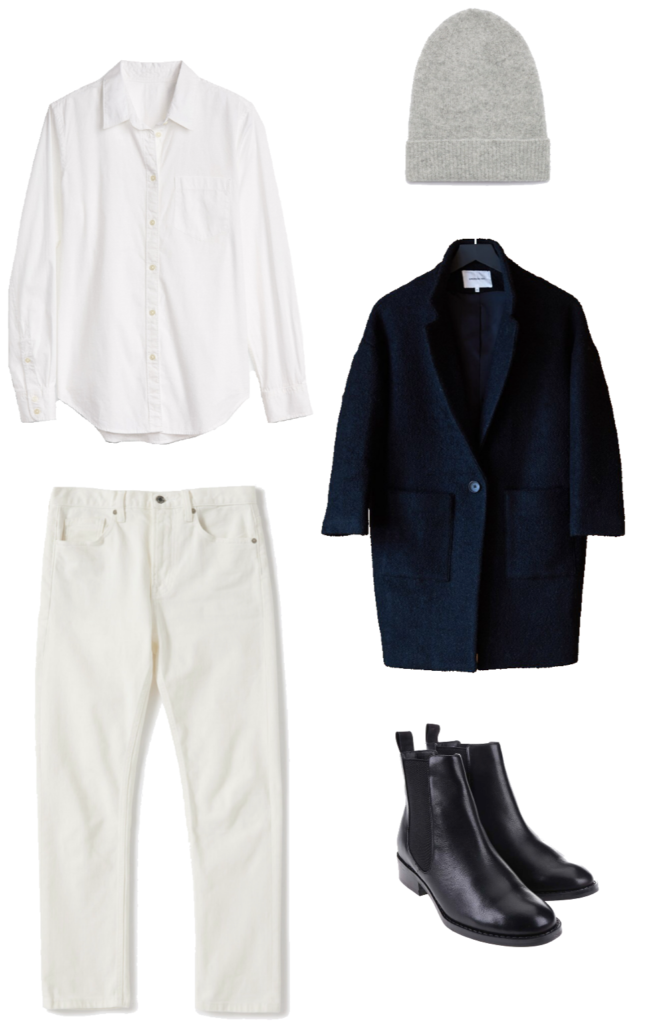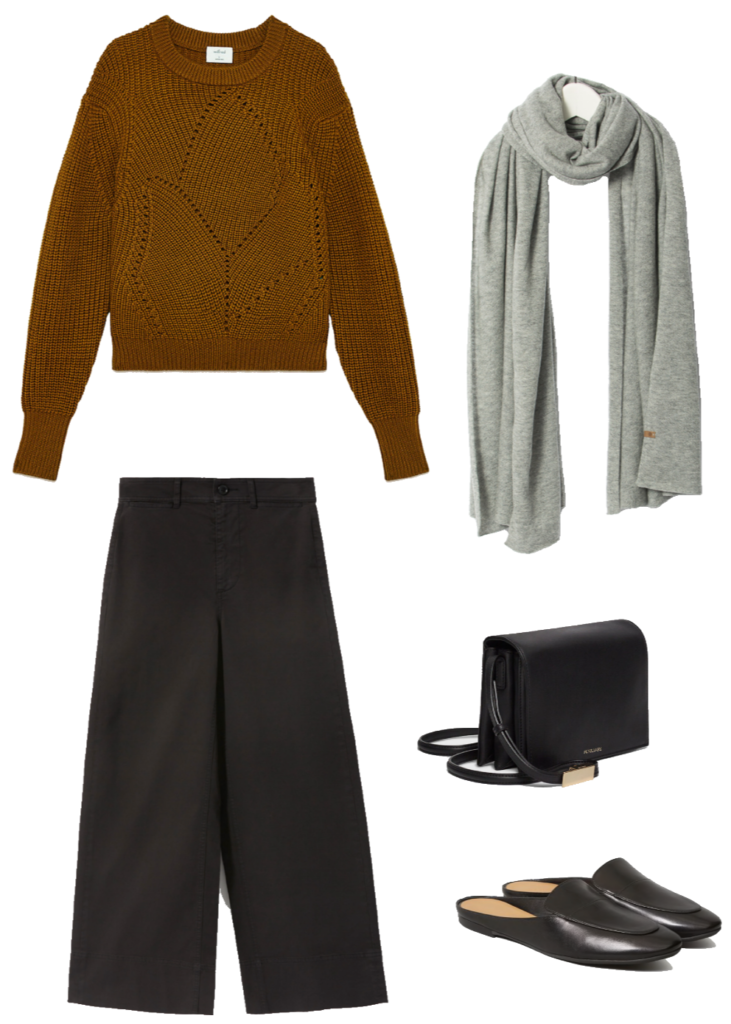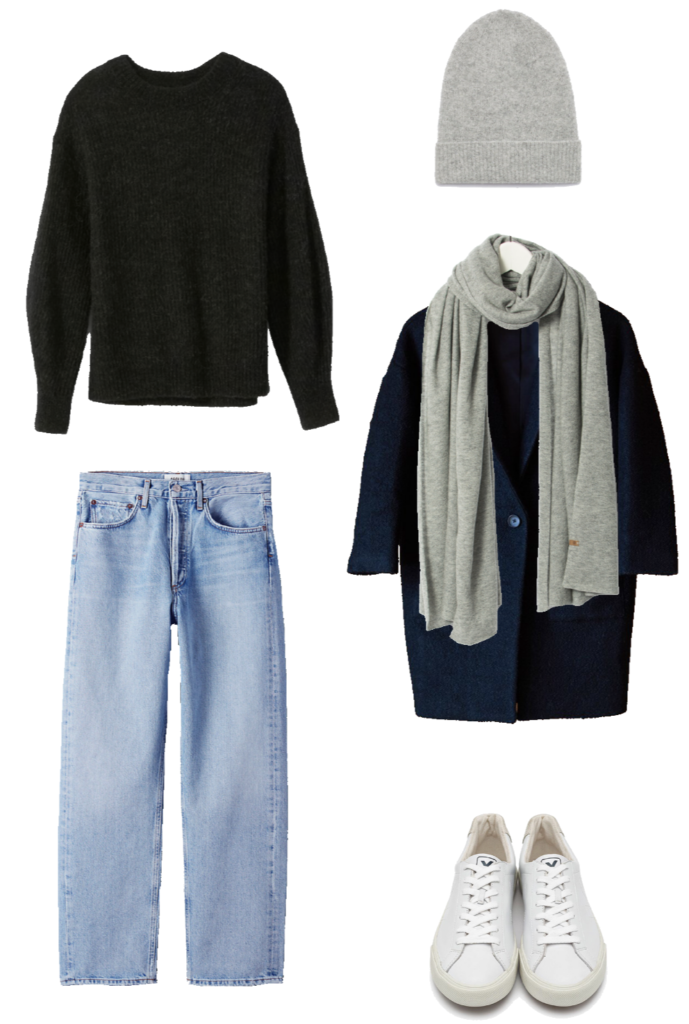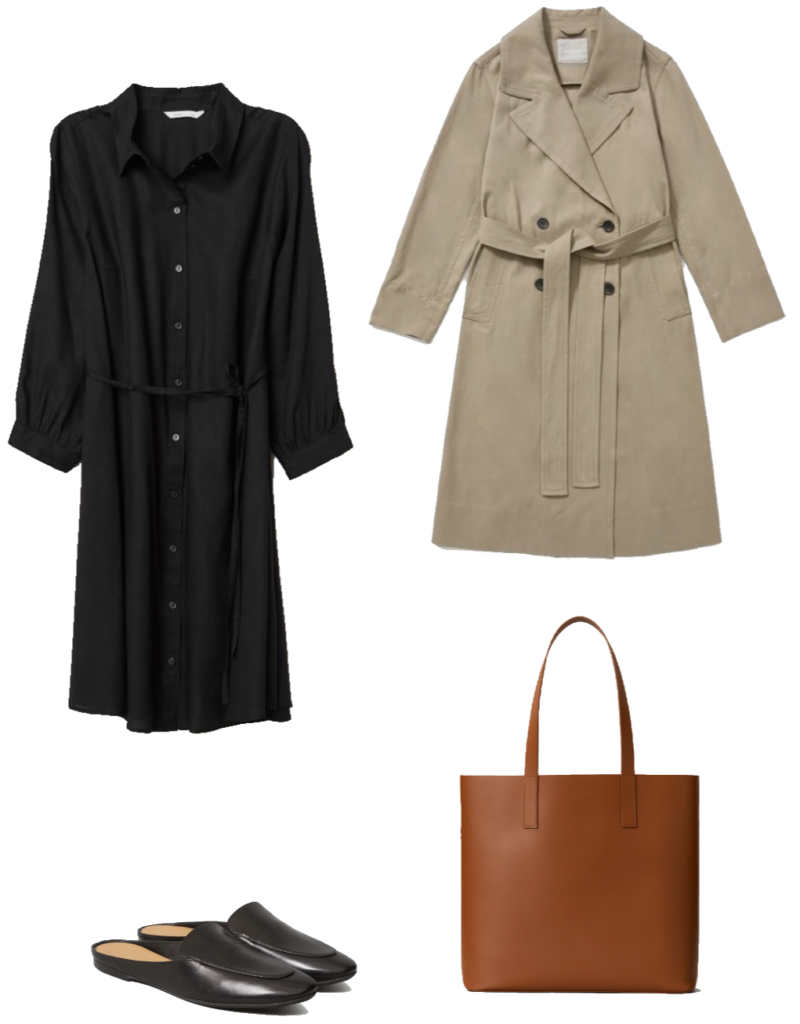 I hope you enjoyed this article and that you found it helpful! Let me know what pieces you consider essentials in your fall wardrobe in the comments below. And, don't forget to follow me on Instagram to see my daily outfits and how I style this capsule for the upcoming fall season.
Thanks for reading,

Watch the Video
Pin for later