If there's one thing I have too much of in my wardrobe, it's sweaters. I can't help it; I really do just love a good piece of knitwear. Well, that and pants for some strange reason. I'm always finding myself attracted to purchasing, thrifting, or sewing new pairs of pants when I certainly don't need any more.
But I digress. This post isn't about pants, which would be decidedly more boring than what it is about. In my opinion, sweaters is the much more exciting topic! So in this article, I wanted to share the best of the best ethically-made and sustainable sweaters that I've come across. These are sure to keep you cozy and warm through the winter months, and there's something for every budget. Let's get into it!
Note: this article contains affiliate links, meaning I make a small commission from purchases made through these links (at no extra cost to you.) For more information, please see my disclaimer. Thank you for your support!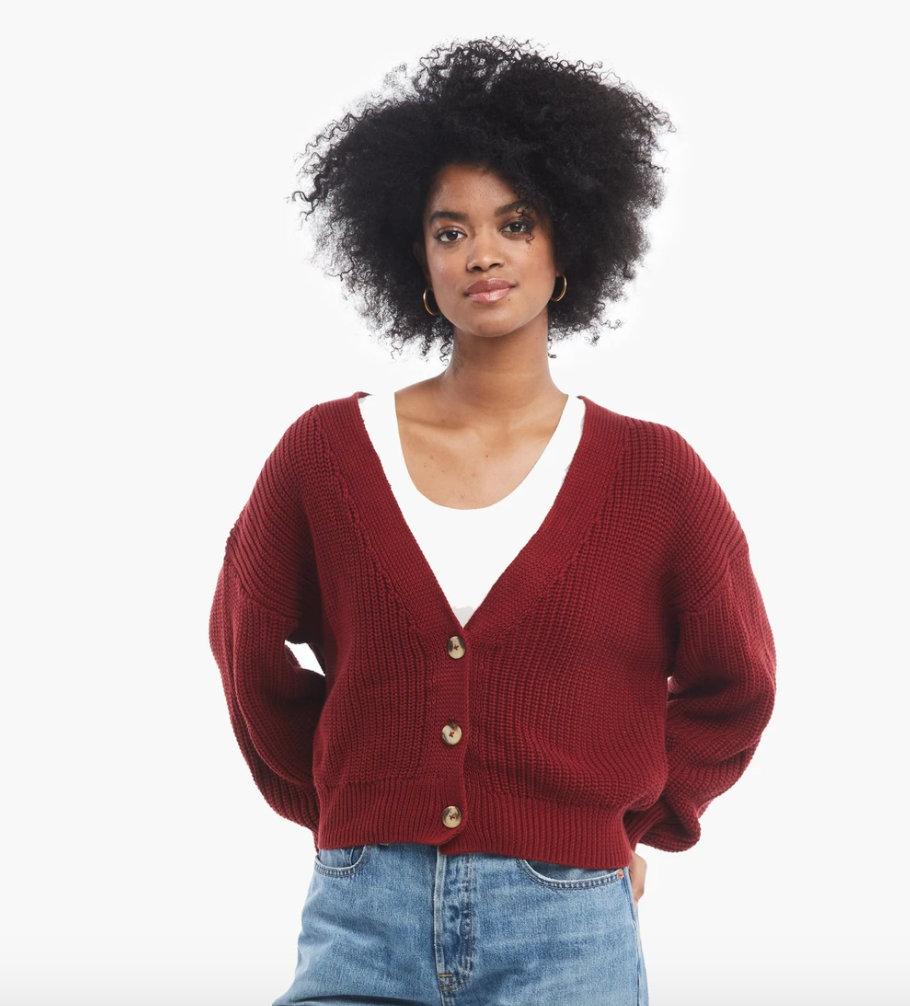 ABLE
ABLE is an ethical fashion brand that is on a mission to end poverty by employing and empowering women. They're deeply devoted to quality, both in terms of the products they make and the quality of life they provide for their employees. They offer a range of accessories from bags, shoes, and jewelry as well as a full apparel collection. Their Virginia Sweater Cardigan is made from 100% GOTS-certified organic cotton and is a perfect everyday wardrobe staple.
ABLE Virginia Sweater Cardigan – $179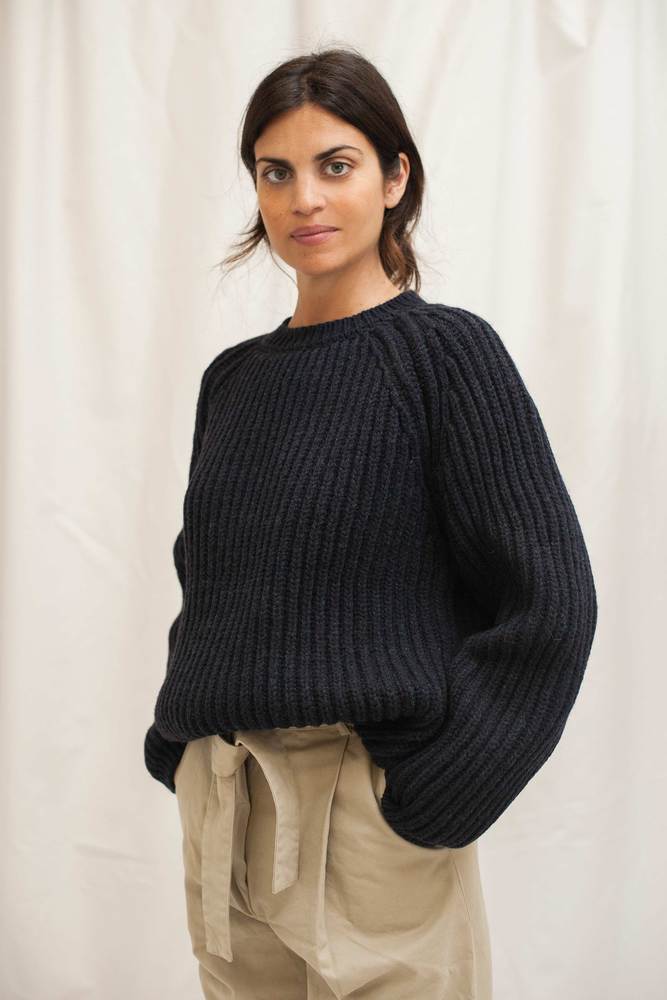 L'Envers
In French, l'envers means opposite or in reverse. L'Envers is committed to doing fashion in an opposite, alternate way; their philosophy is to design fewer, better pieces. They offer a beautiful line of ready-to-wear knitwear, but maybe the most unique thing about their business model is that they offer a customization service which allows you to order a custom colour and size so that it's truly made just for you. Their price point is high but the pieces are meant to be seasonless investments that last a lifetime.
L'Envers Johnny Wool Sweater – $348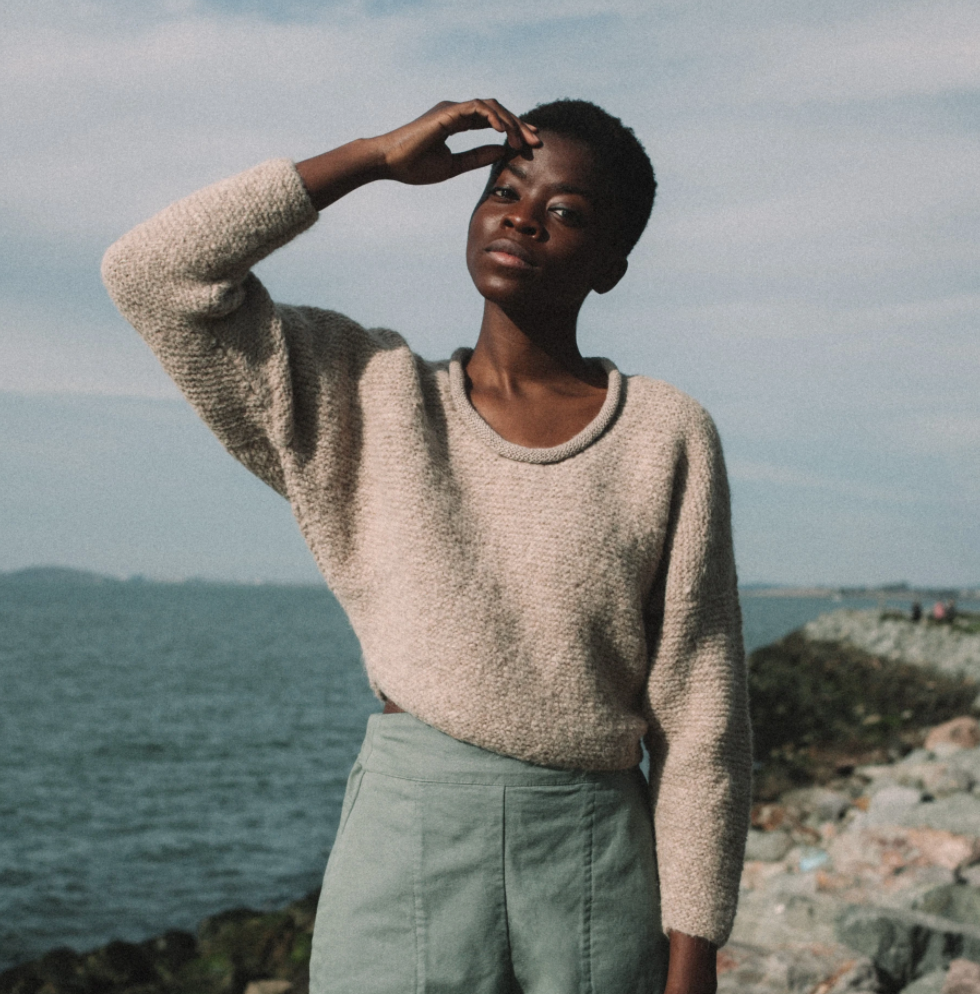 Aliya Wanek
Aliya Wanek is a Black-owned, woman-run business on a mission to create comfortable, stylish clothing ethically and sustainably. She either sews the garments herself or works other local contractors to produce her garments, always taking into consideration ways to reduce the brand's environmental impact. The Resha sweater is hand-knit in Peru.
Aliya Wanek Resha Sweater – $230
Everlane
Everlane is always a good option for high-quality wardrobe staples. Their Oversized Alpaca Crew is made of an ethically-sourced Alpaca blend, has a gorgeous fit, is offered at an approachable price point, and comes in a variety of beautiful colours to choose from.
Everlane Oversized Alpaca Crew – $95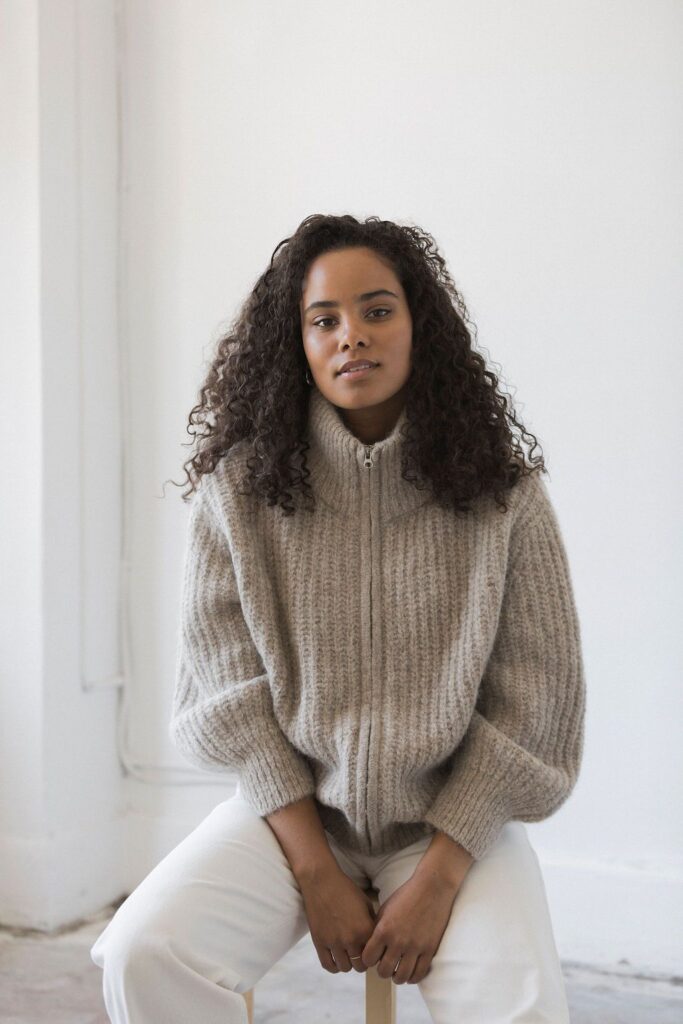 Bare Knitwear
Bare Knitwear is a Vancouver-based brand with a less-is-more philosophy. They combine heritage artisanship with modern design to create small-batch, high quality knitwear that supports communities in Peru.
Bare Knitwear Nazca Zip Up Jacket – $428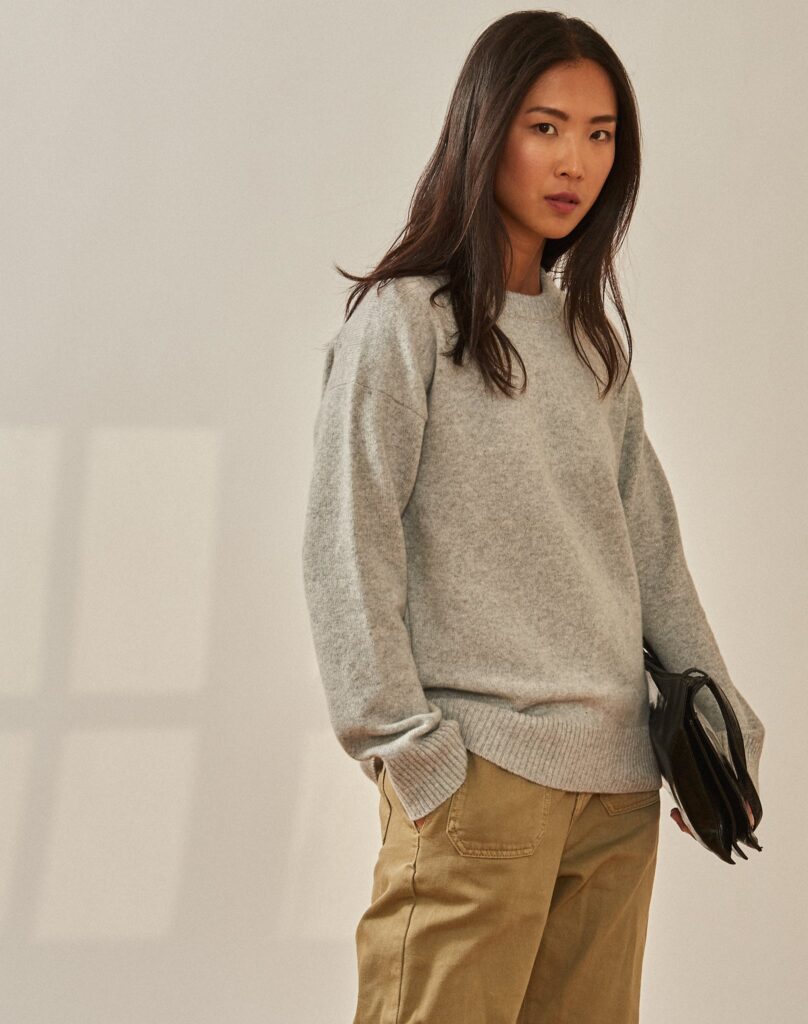 Navygrey Co.
Navygrey's motto is good jumpers, made better. They offer perfected versions of classic knitwear made in small batches and fully traceable from sheep to shop. Their Relaxed sweater is the perfect everyday, effortless style and was inspired by a 20-year-old navy jumper owned by the founder's mother.
Navygrey Relaxed Sweater – £165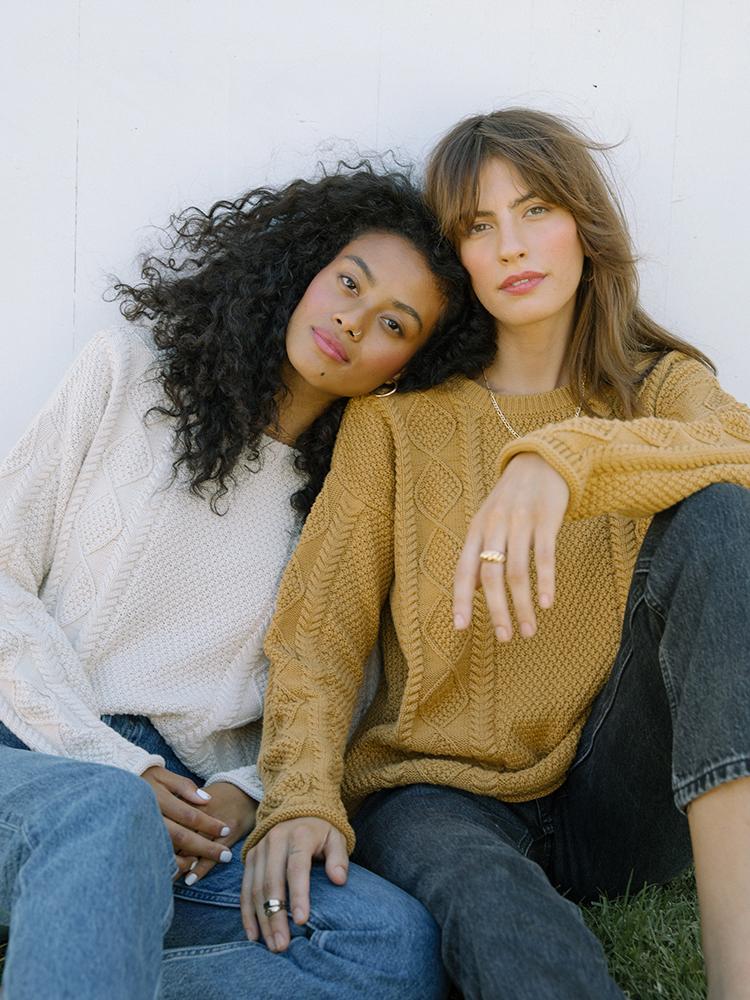 Tradlands
Tradlands is a personal favourite for their menswear-inspired, classic designs. Their Modern Fisher Cotton Sweater is a classic knit pattern that comes in earth-inspired, yarn-died tones. It's made of 100% cotton ethically sourced in Peru.
Tradlands Modern Fisher Cotton Sweater – $227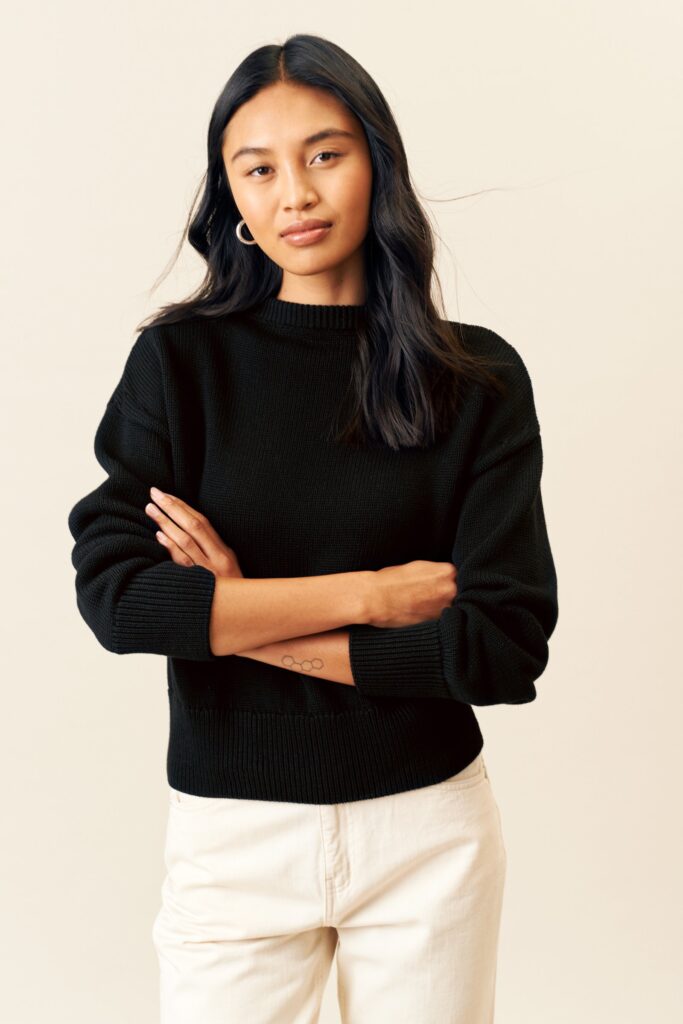 Kotn
Kotn is a Canadian ethical and sustainable brand that offers classic pieces made from only the best natural fibres. They work with family-run farms in Egypt and Portugal to ensure fair wages and safe working conditions. I especially love that many of their designs are unisex.
Kotn Women's Crew Sweater – $110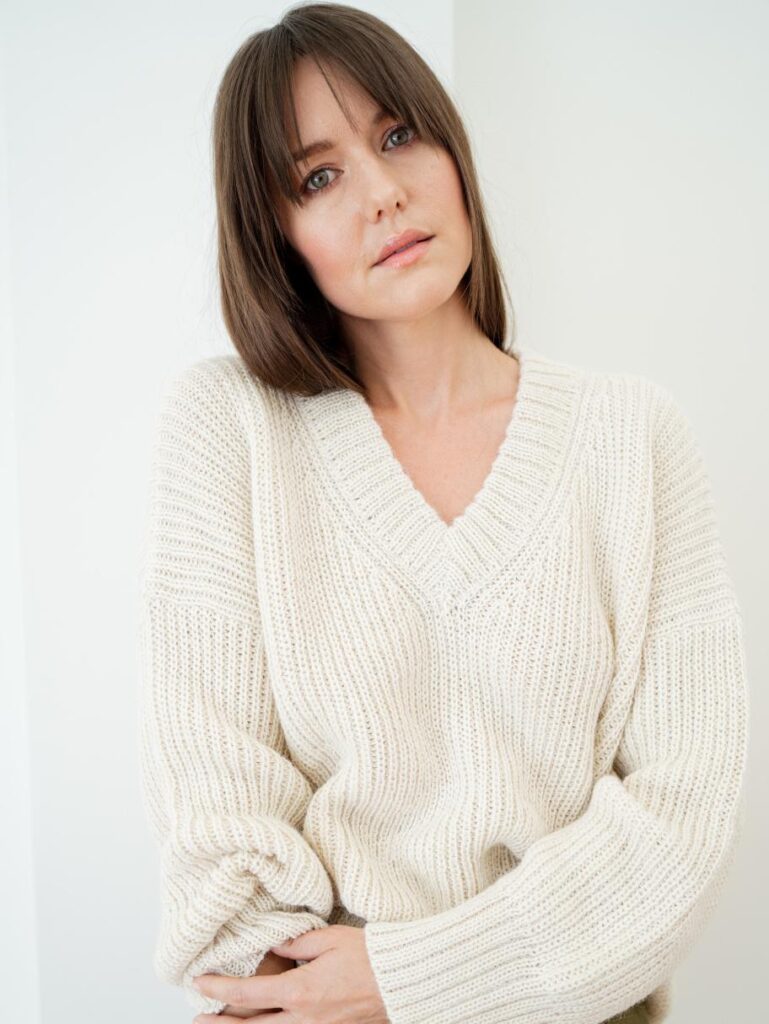 Tribe Alive
Tribe Alive is using fashion and responsible commerce as a platform to help alleviate poverty among women. Their Oversized V Neck Sweater is handmade in Peru with 100% ethically-sourced alpaca.
Tribe Alive Oversized V Neck Sweater – $290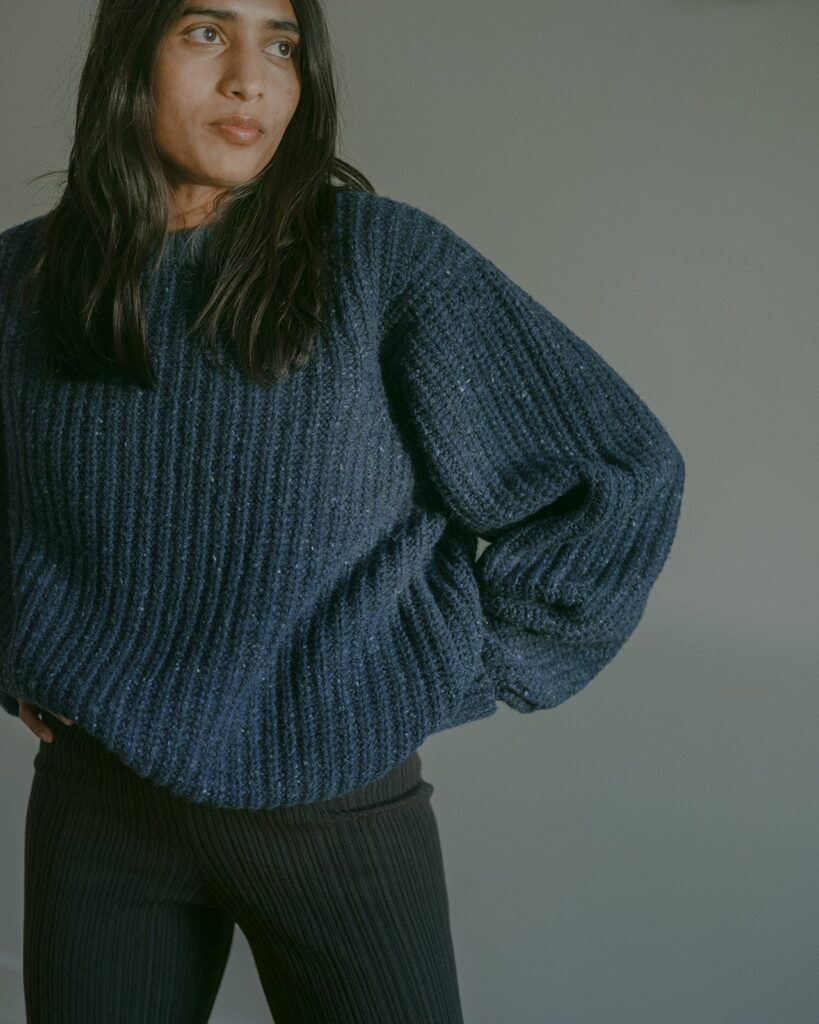 James Street Co.
James Street Co. is the epitome of my aspirational style – comfortable, effortless, simple, and beautiful. Their designs are created with purpose and respect for the environment. Their Chunky Lowe Pullover is ethically made in California with a blend of wool, recycled nylon, and aplaca.
James Street Co. Chunky Lowe Pullover – $324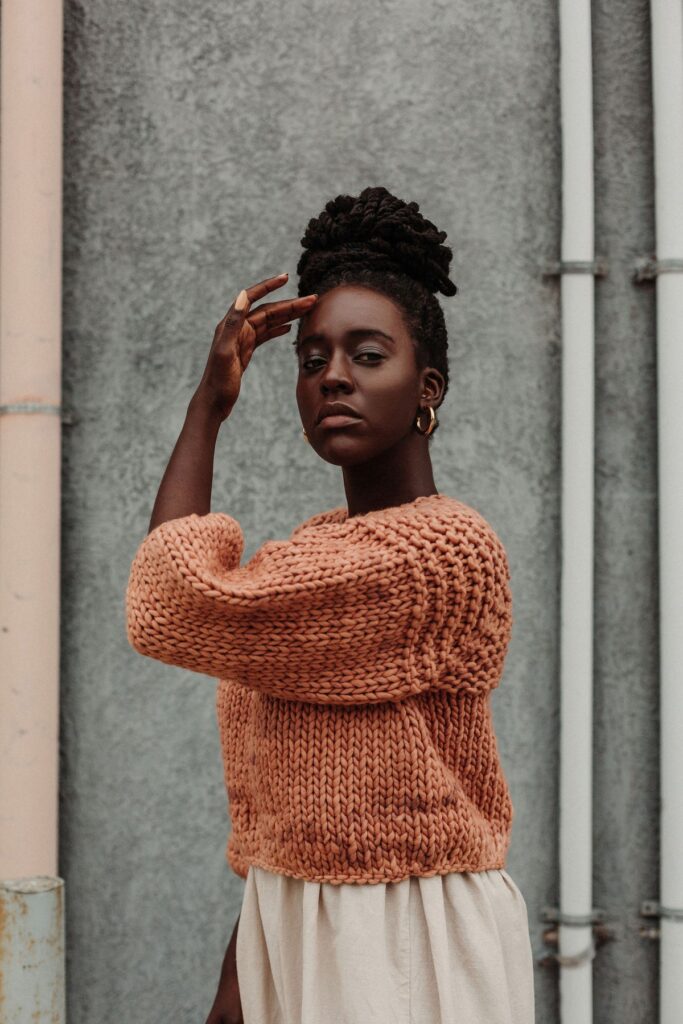 Good Night, Day
Good Night, Day is based in Vancouver, BC and is a one-woman-run business by Tara-Lynn Morrison. Her minimalist designs are hand-knit in house in small batches. She also offers knitting patterns if you're creatively inclined and would rather make one yourself!
Good Night, Day Trefann Sweater – $360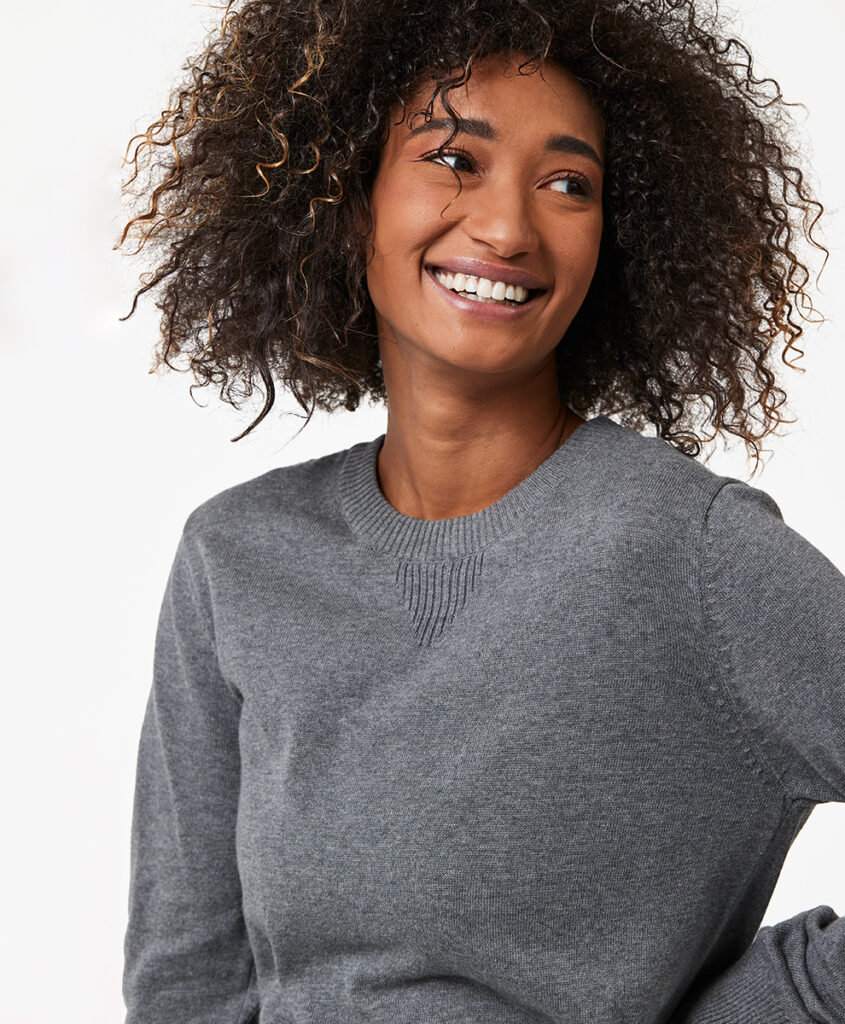 Pact
Pact is my go-to for affordable, sustainable loungewear. Their collection focuses on fair-trade, organic cotton basics like tees, joggers, and intimates. Their Sweater Sweatshirt is a lightweight, fine-knit cotton crew neck, a classic piece for any wardrobe.
Pact Sweater Sweatshirt – on sale for $49 (regularly $90)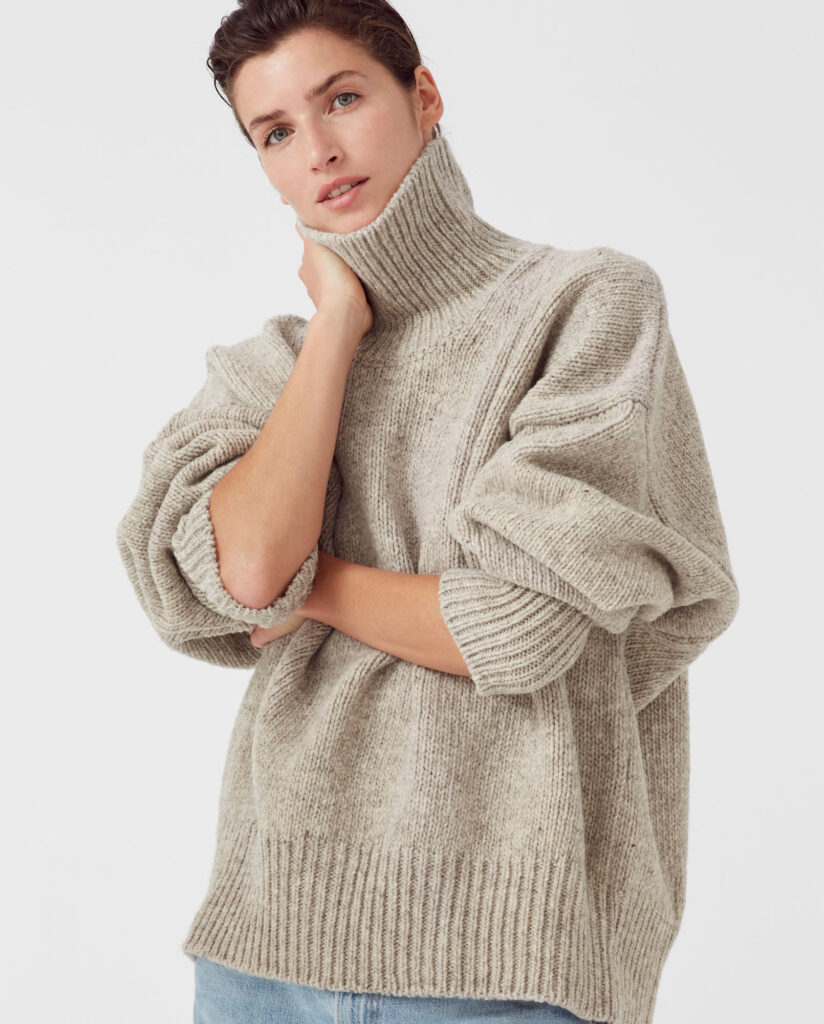 Babaa
Babaa's knitwear collection is ethically crafted in Spain using wool from local farmers. I have their no17 jumper in the colour Mist, and it's the perfectly oversized, cozy knit for the cold season. The wool can be a little itchy, so I like to wear a light long-sleeve base layer underneath.
Babaa Jumper no17 Mist – on sale for €190 (originally €220)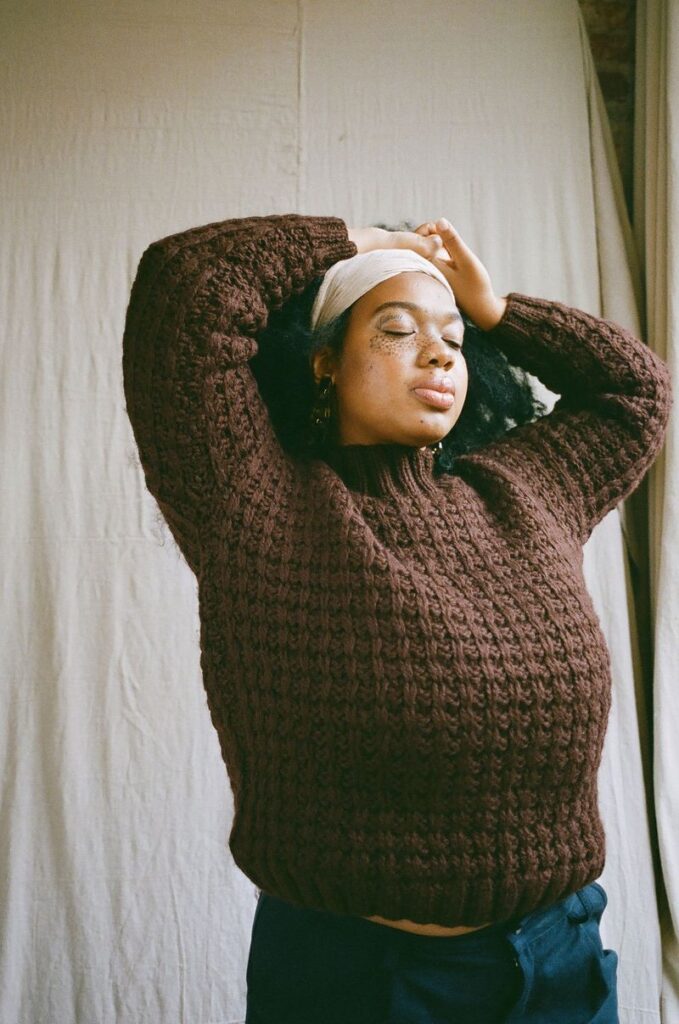 Kordal Studio
Last but not least, Kordal Studio creates ethical garments by ensuring fair wages for their workers, designing timeless pieces, and using natural and organic textiles. Their knitwear is made by knitters in Peru & NYC. The Arlo Sweater is made from 100% highland wool and fitted with an oversized, boxy shape making it the perfect easy and effortless piece.
Kordal Studio Arlo Sweater – $418
I hope you enjoyed this article and that you maybe discovered a new ethical brand that you hadn't heard of before. What's something you have too much of in your wardrobe? Let me know in the comments below. Also, let me know if you enjoy these types of roundup posts, as I'd be happy to create more (maybe I'll even do one on pants!)
As always, thanks for reading!

Pin for later