I've been a follower of BC-based slow fashion brand Power Of My People (or POMP for short) for a long time now. I was drawn to their classic styles in sustainable fabrics, the simple designs that somehow still find a way to stand out. But most of all, I was drawn to their brand ethos. So when Jessica, the founder reached out asking if I'd like to work together, my response was an enthusiastic yes!
POMP creates key basic, capsule-wardrobe friendly pieces made to the highest standard. Their shirts are responsibly made in Canada with natural, Oeko-Tex certified fabrics sourced from countries with ethical manufacturing standards. Their aim is to create garments that can be worn and loved for a lifetime.
I decided to pick The Friend – Wayward Fit Tunic, which is a modern take on a classic button-down shirt. I particularly love how the small details like the slanted pocket and oversized fit make this shirt stand out from your average white button-down. I also love that it's 100% linen – the natural wrinkle of the fabric adds interest, and it's also light and breathable.
A classic white button down is a timeless basic for any wardrobe, and it's a great transitional piece as well. It can take you from the beach to the office, worn loosely over a swimsuit or tucked into a pair trousers.
I styled the shirt three ways: 1) with wide leg linen pants for an effortless and relaxed look; 2) with jeans and sneakers for a simple and casual everyday outfit; 3) with black trousers and loafers for something more formal. Which is your favourite?
1. Effortless & Relaxed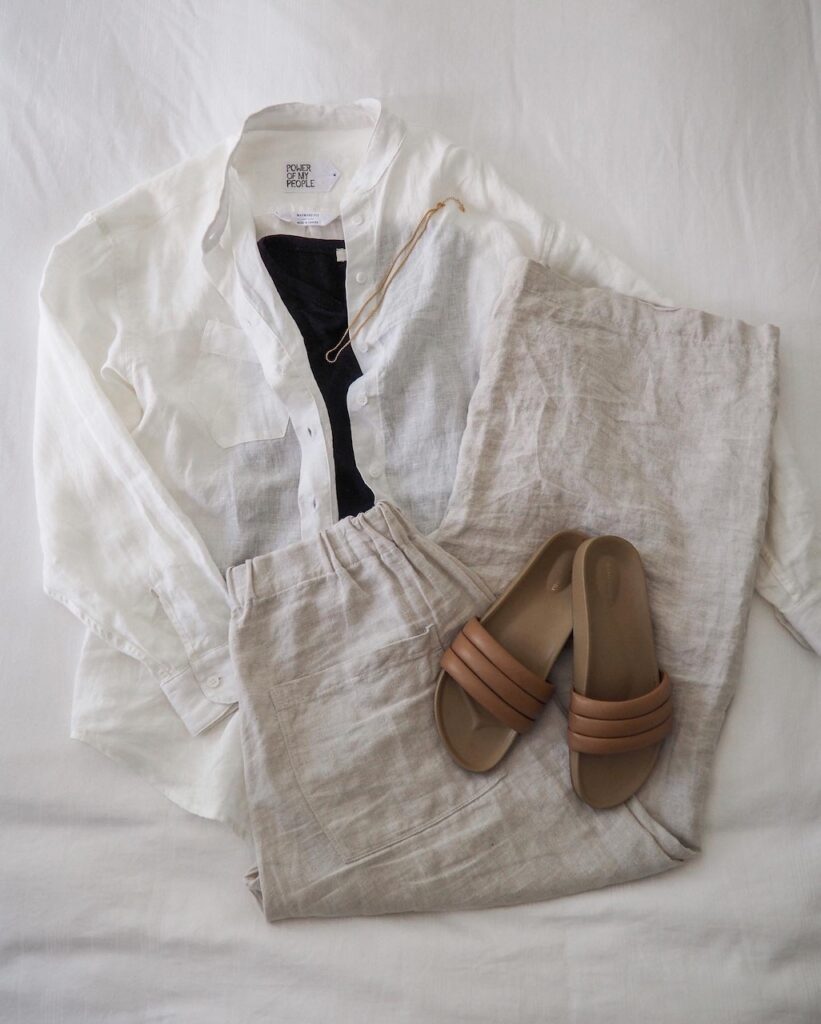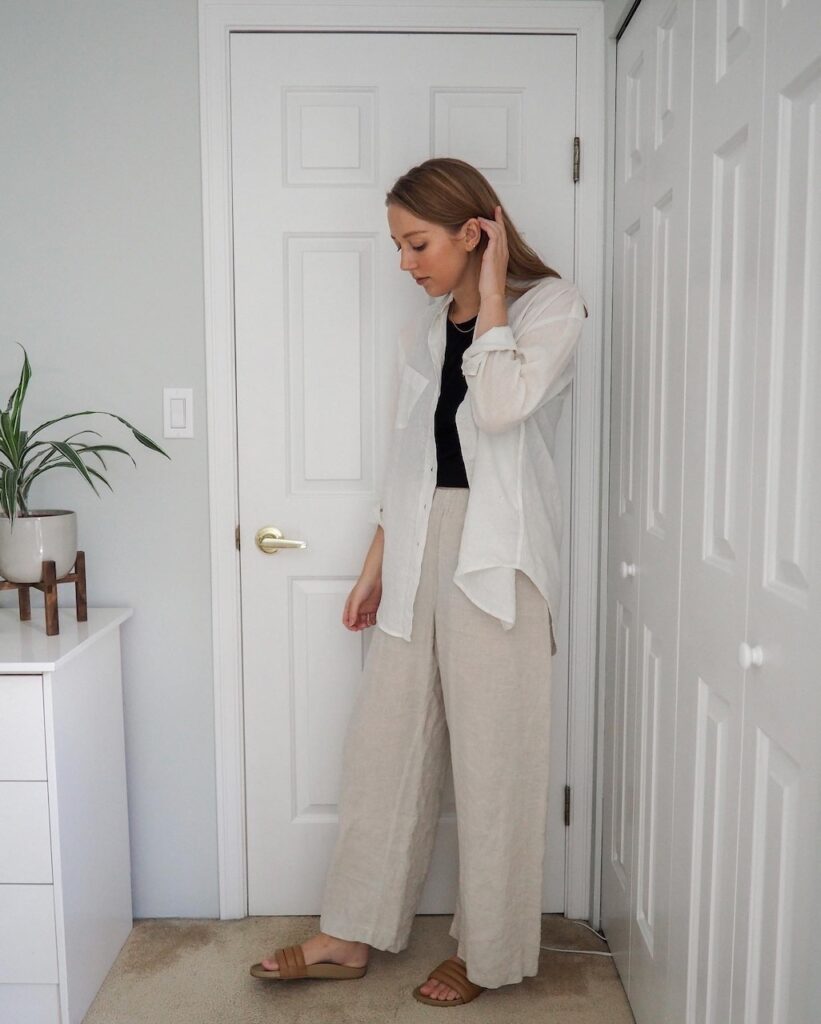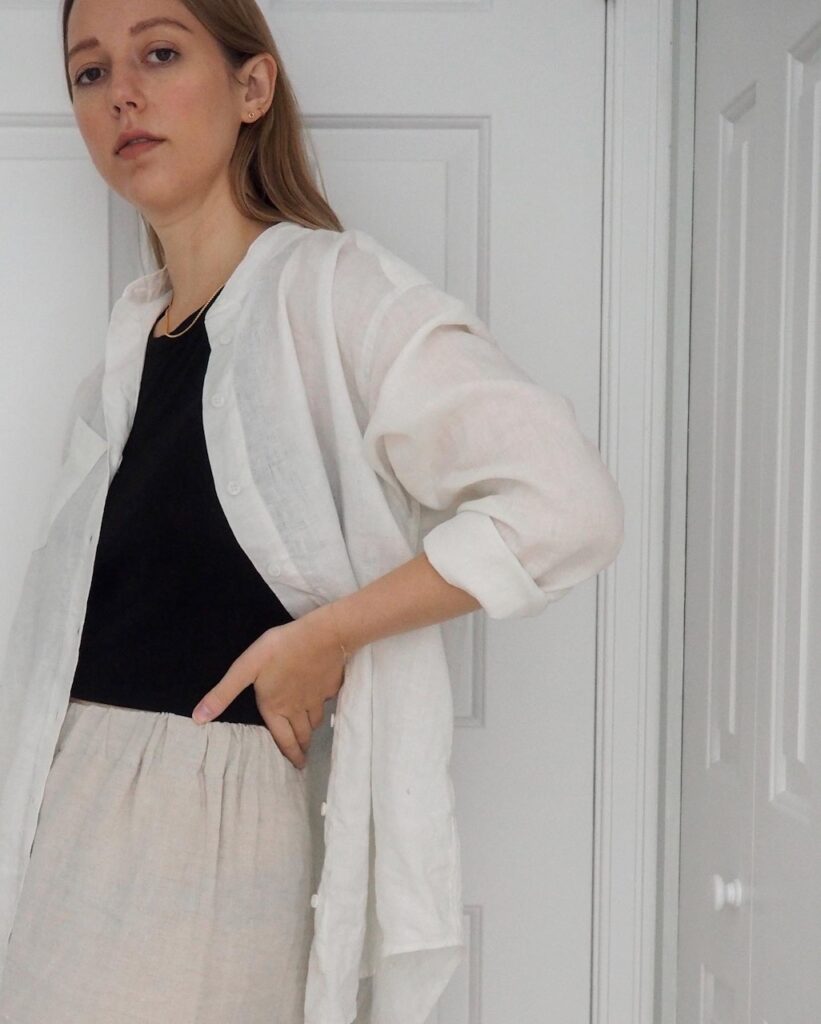 2. Cool & Casual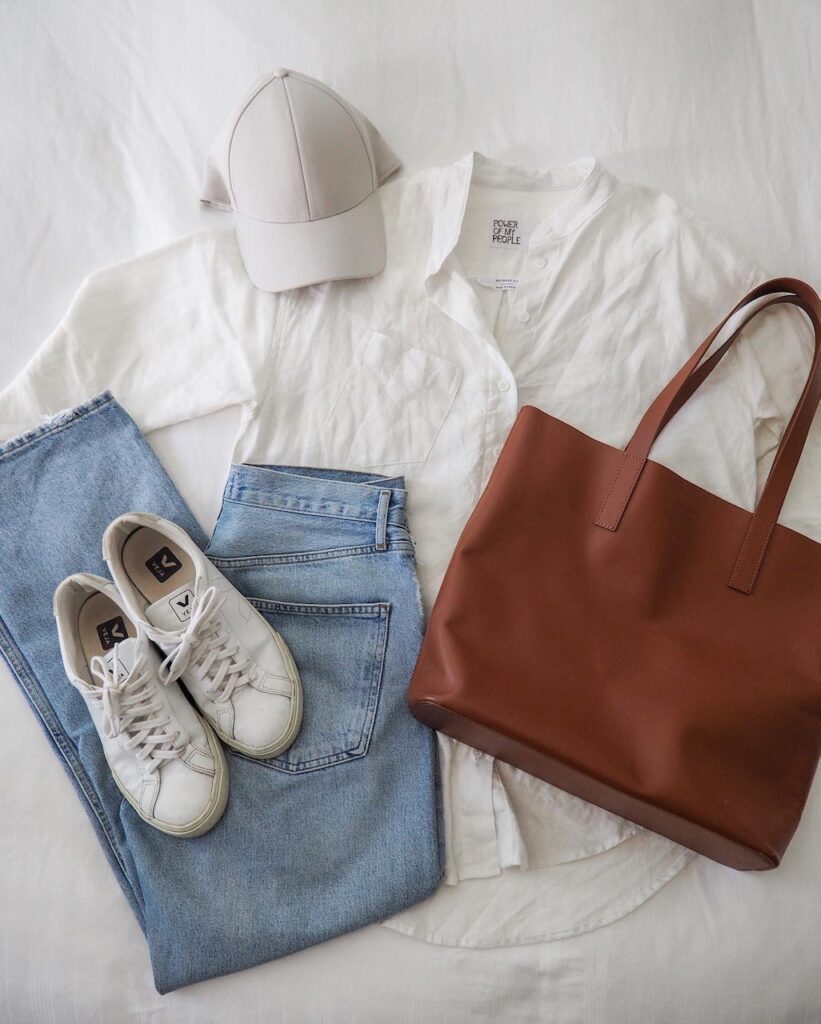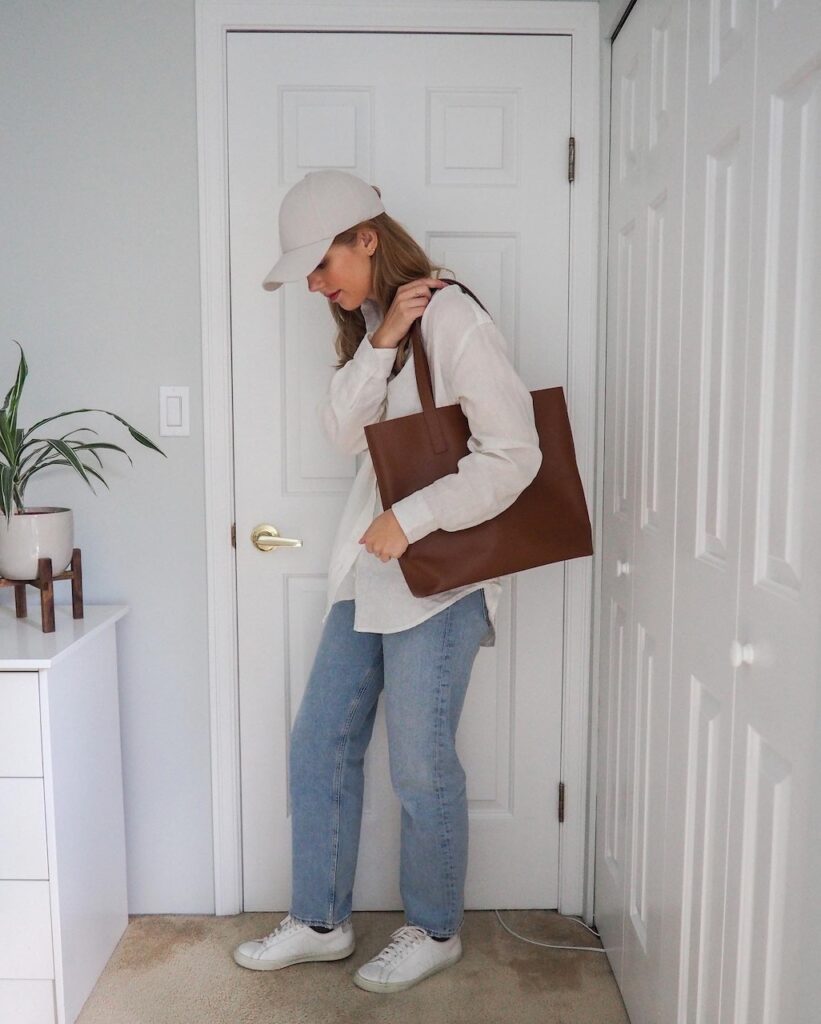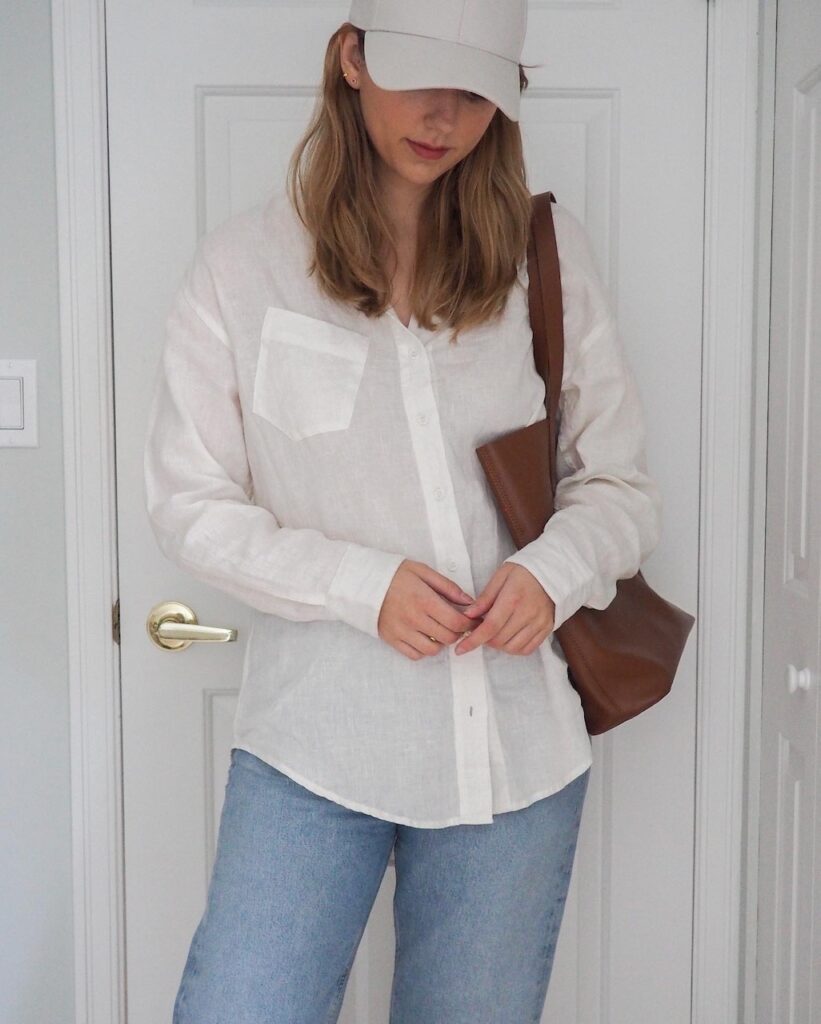 3. Minimalist & Chic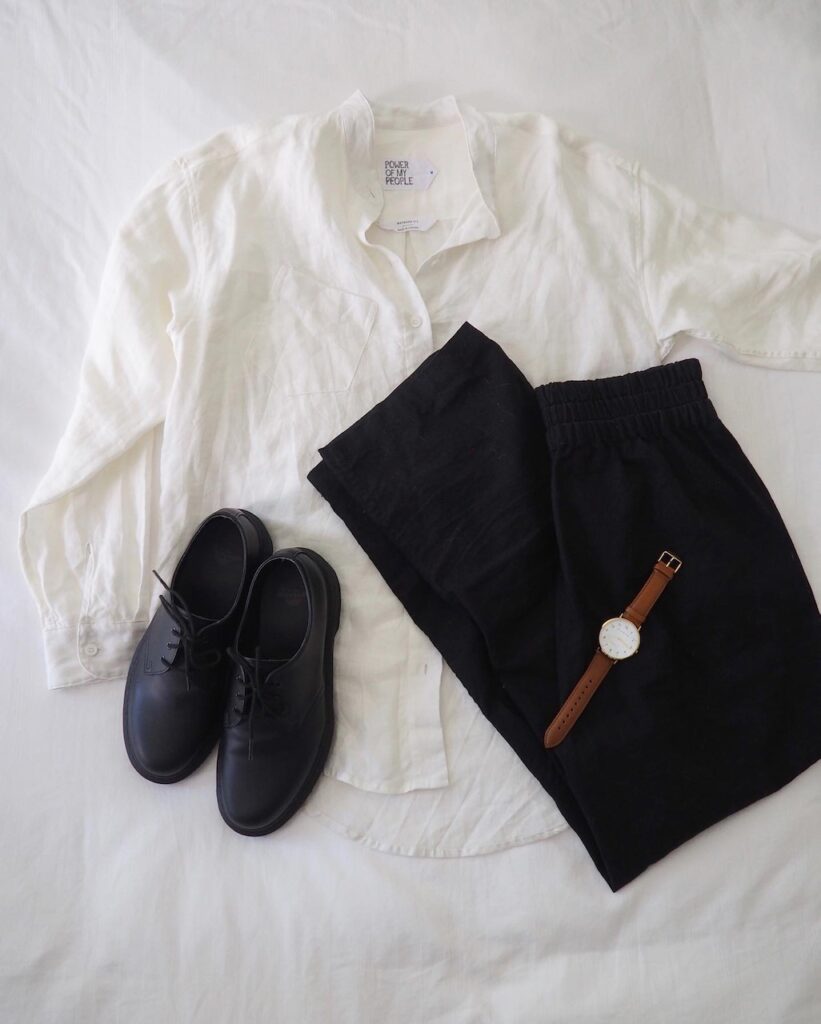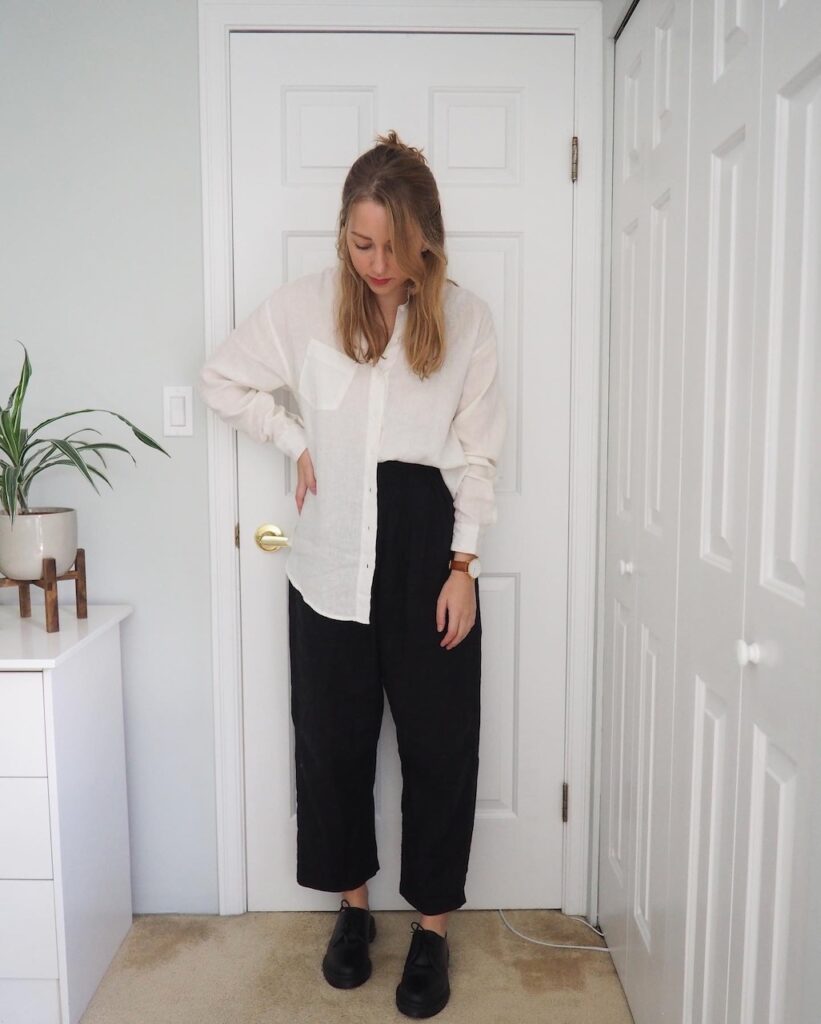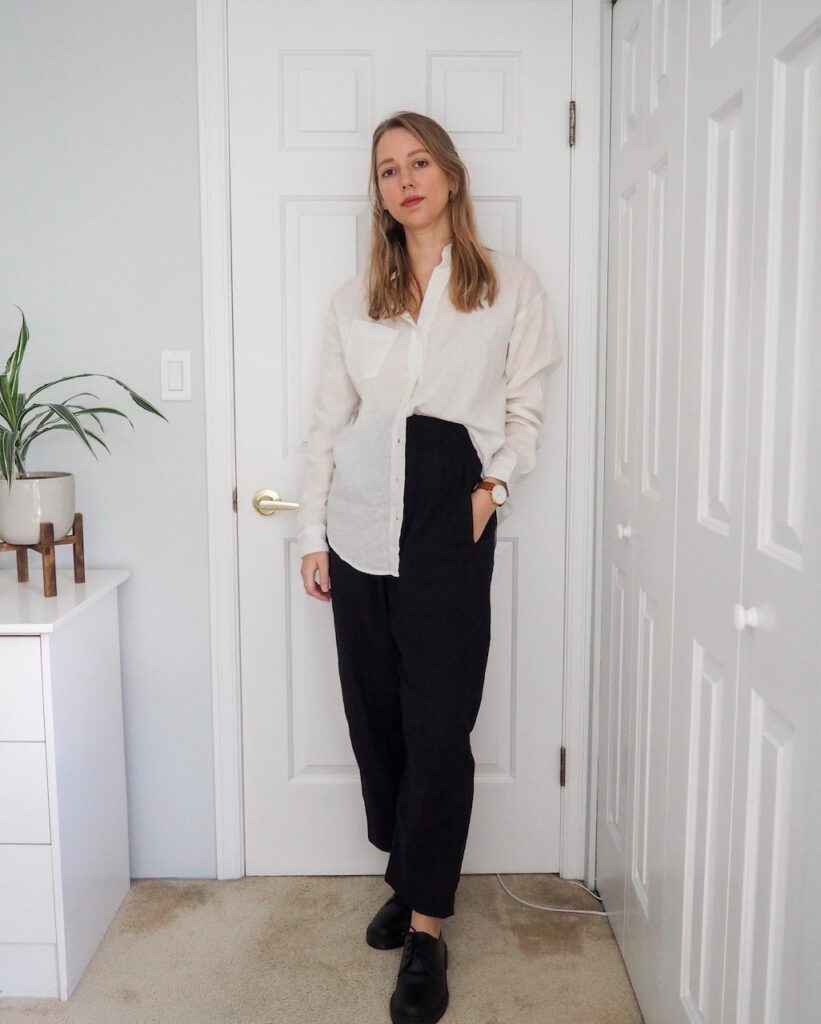 If you're interested, you can save 20% off full-priced items from their collection with the code EMILYLIGHTLY.
Pin for Later