I've been feeling a little bit 'blah' with my wardrobe lately. This usually happens around this time of year, especially when the winter weather drags on into spring like it has (here at least, anyway). I feel long overdue for a wardrobe refresh – not necessarily adding anything new, but more in terms of focusing on what I love most to wear, gaining some new styling inspiration, and maybe doing a bit of decluttering as well.
This became especially apparent when I was getting ready to head to a family dinner and changed outfits probably six or seven times before settling on something. I just couldn't find anything that felt comfortable, appropriate, and most importantly, like me. That feeling of having a closet full of clothes and nothing to wear descended on me like a dark cloud (okay, that's being a bit dramatic, but you get the point.) It's a feeling I've had before and it usually signals that I need to take a step back, recall my true personal style, and re-focus on the pieces I most love to wear, why I love them, and what's maybe not working for me in my wardrobe.
I also feel like my sewing and knitting hobbies have thrown a bit of a wrench in my best-laid plans to have a simple and minimalist wardrobe. I love making clothes; it's so fun and rewarding, and it's an amazing creative outlet. But making a new garment every couple or few weeks for the past few years has certainly increased the size of my wardrobe. I've considered decluttering some of the makes that didn't work out or that I don't get a lot of wear out of, possibly selling them on my Poshmark closet or auctioning them off for charity? Let me know in the comments if that's something you'd be interested in!
For now, I've decided to curate a small capsule wardrobe for spring that goes back to basics and focuses on the pieces I love to wear with some fresh takes on styling. This always helps me feel better about my wardrobe and gives me plenty of outfits to wear that feel fresh and new while still just using what I already have in my closet.
My Simple Spring Capsule Wardrobe
This wardrobe includes 19 pieces total – 12 garments, 3 pairs of shoes, and 4 accessories. It's a mix of me-made, sustainable brands, secondhand pieces, and old fast fashion. I'm focusing on my tried-and-true basic outfit formula: a simple top or sweater and pants. There's a lot of layering capabilities in this wardrobe which is perfect for the transitional weather we're having. I've also kept the colour palette pretty neutral with my favourite tones: white/cream, black, browns, and blues.
As always I'll try to link to each piece or something similar where I can, with no pressure to shop of course! And at the end I've put together some outfits that hopefully will give you some inspiration for your own wardrobe.
Item Links
Note: this list contains affiliate links which means I make a small commission off of purchases made (at no extra cost to you). Please see my disclaimer for more information. Thank you for your support!
Outfit Inspiration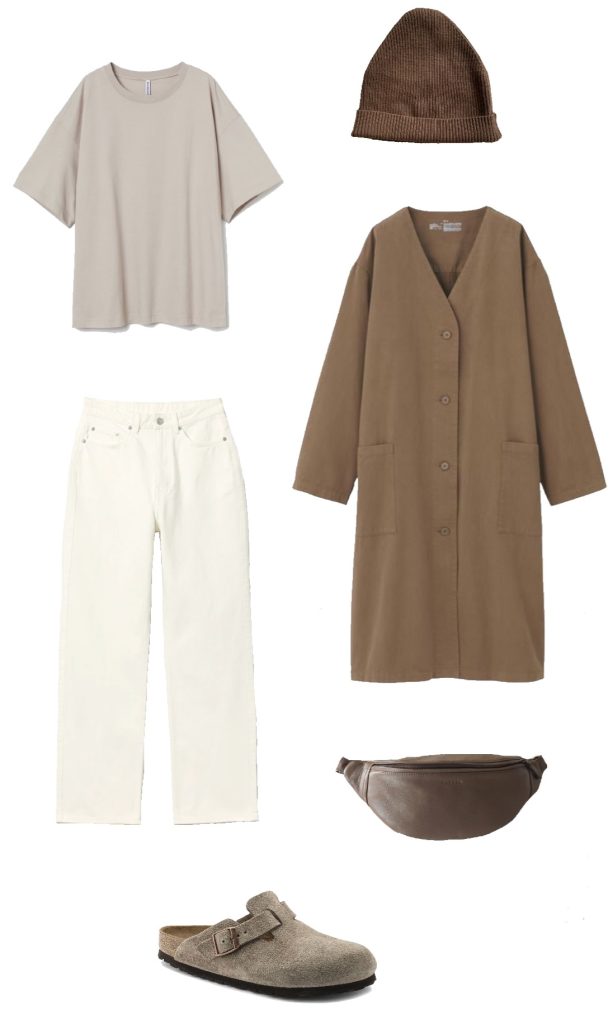 ---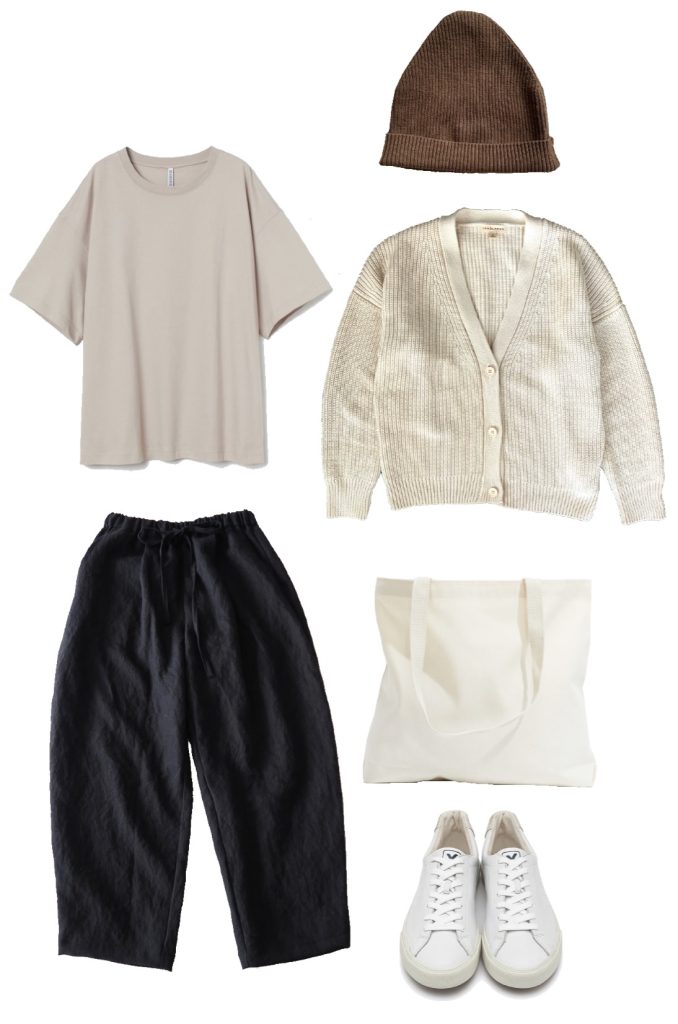 ---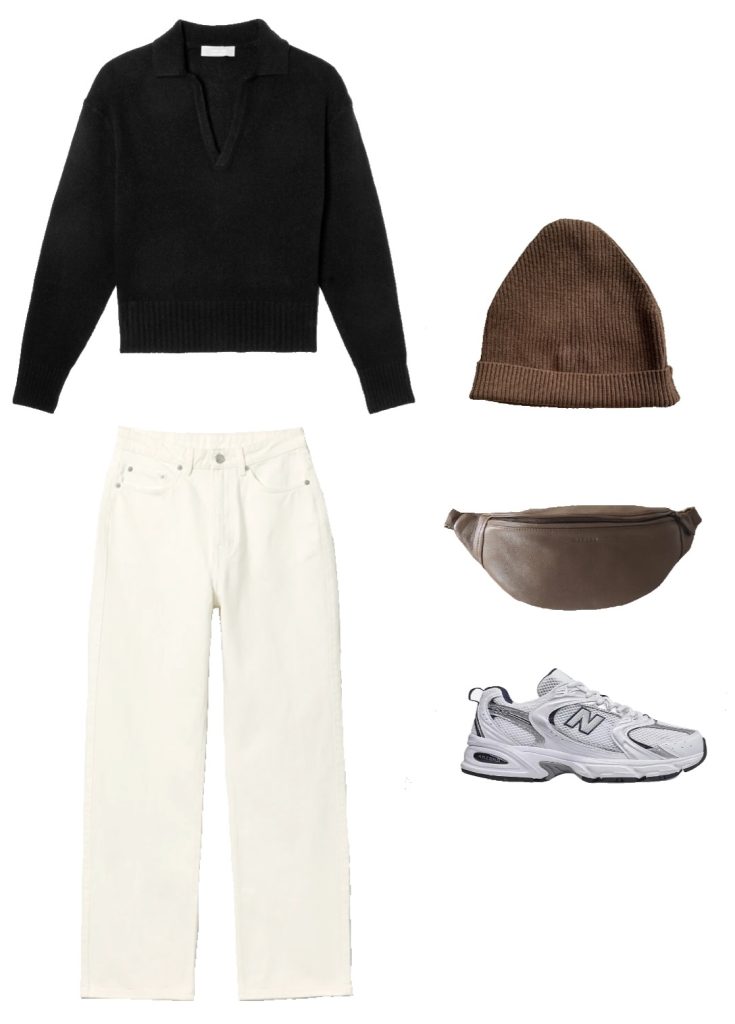 ---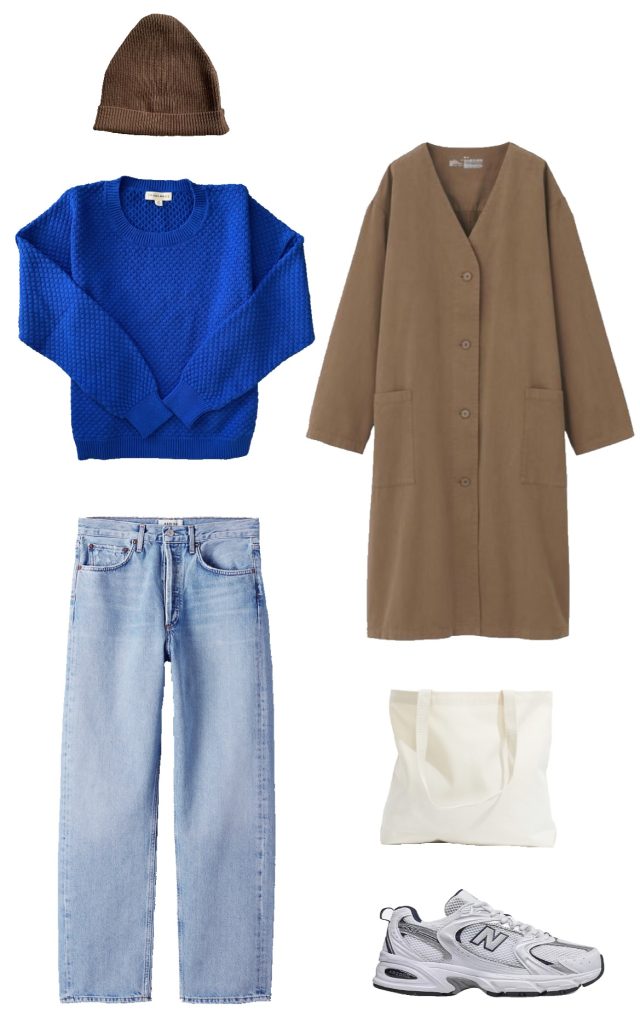 ---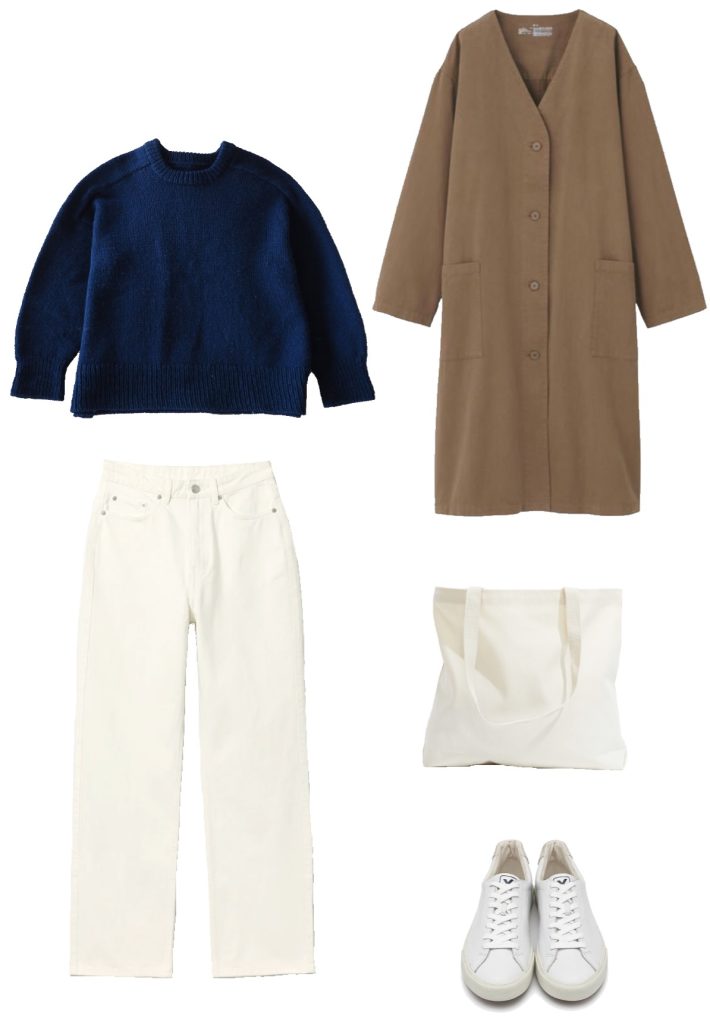 ---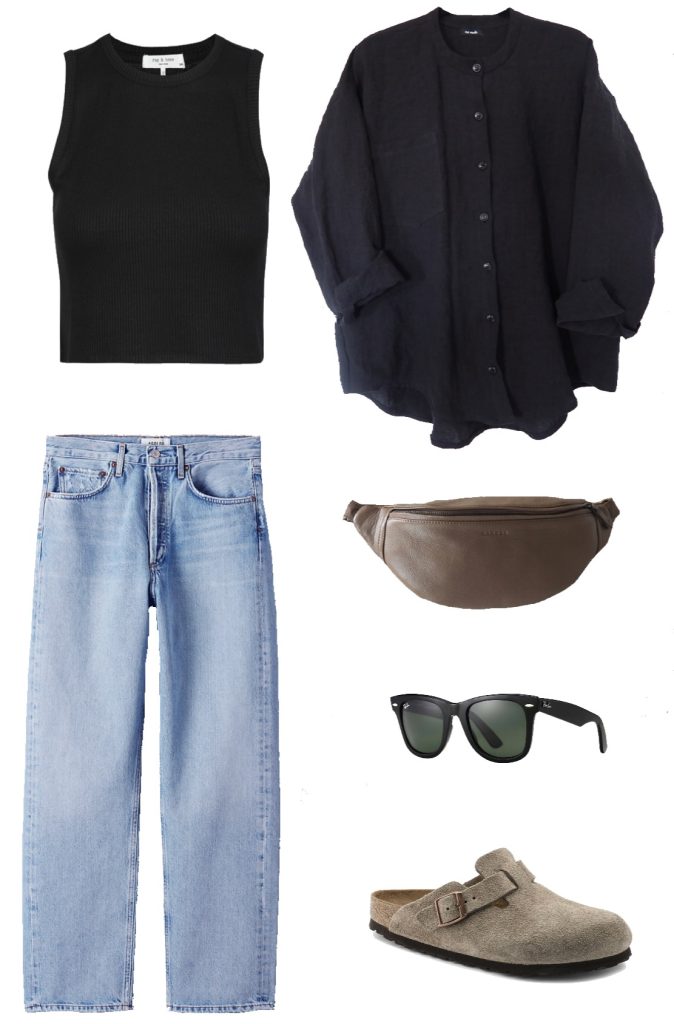 ---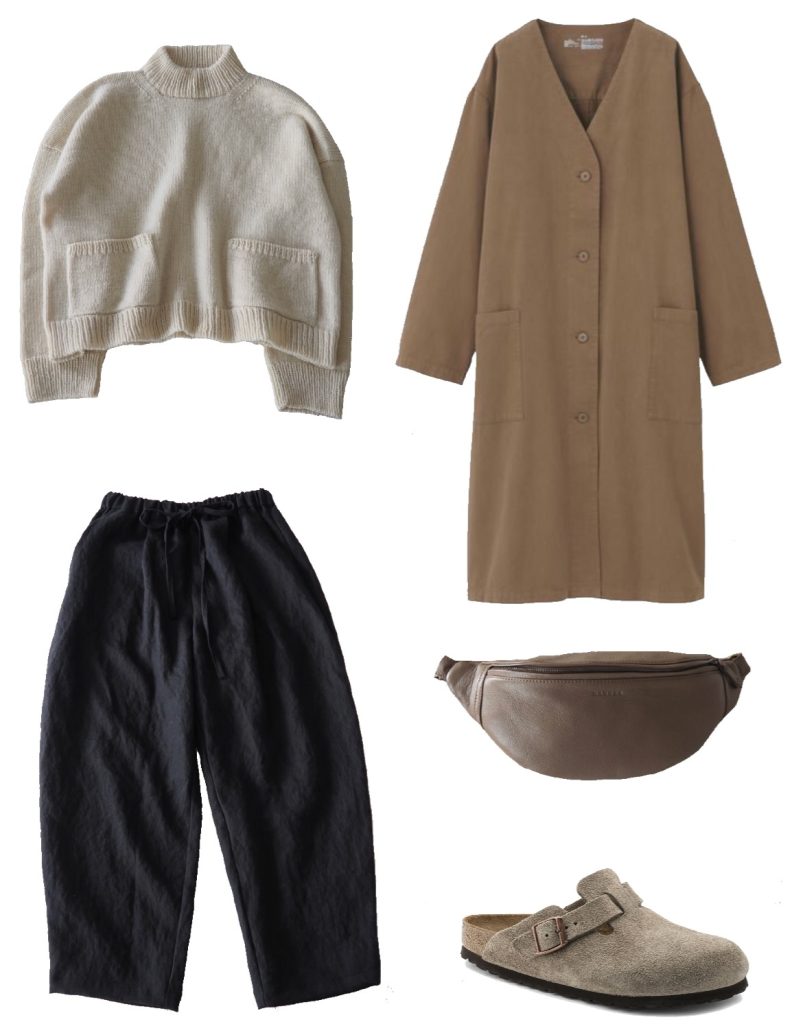 ---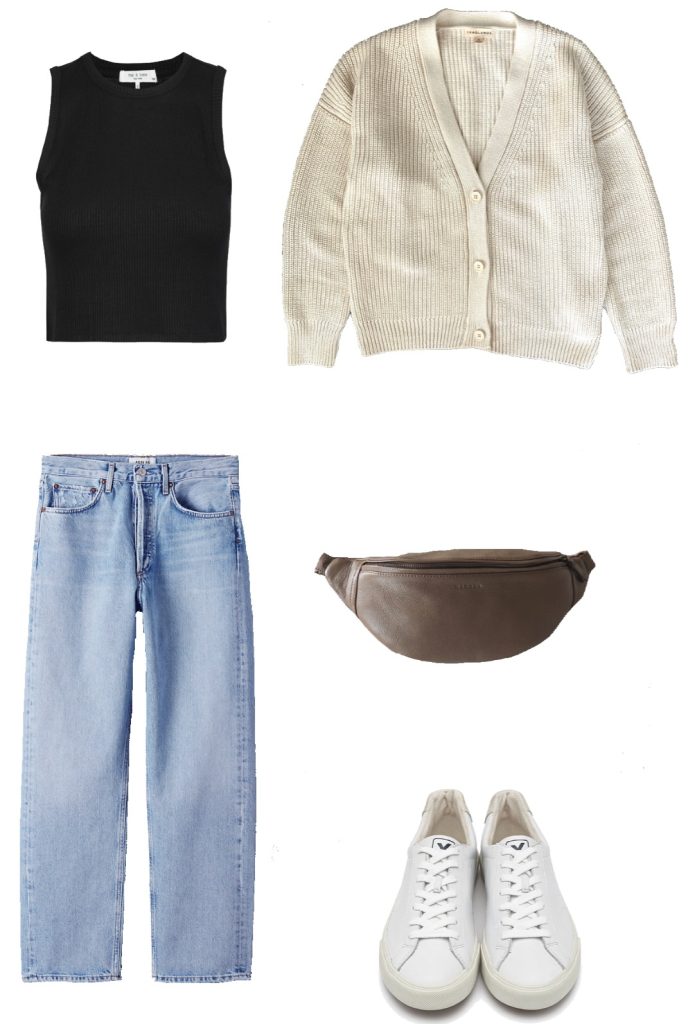 ---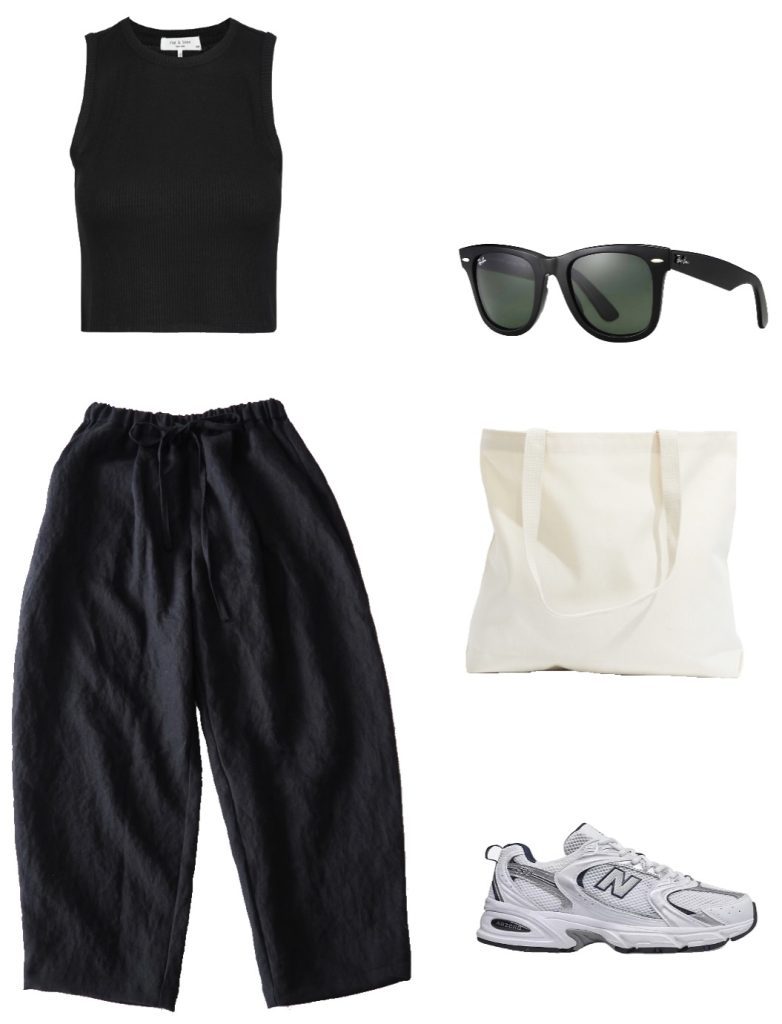 Pin for later