It feels like I was just putting together my spring wardrobe edit, and now here we are doing one for summer! To be fair, I feel like these seasons have really blended together this year as we've already had some hot weather here. So I don't feel like we got much of a spring, which is too bad because I love transitional dressing as well as the cooler days that spring usually brings.
Summer isn't typically my favourite season style-wise, but I am particularly excited about this season's wardrobe because I'm finally going on a trip! My partner and I are headed for a 5-day local excursion and I was so excited to put together my travel packing list and create outfits for it. That formed the basis of this wardrobe, although I won't be bringing all of this for just five days (I do identify as an overpacker but even I know 29 items is overkill for an extended weekend away). So I'm thinking of this as a wardrobe that can work for both summer essentials as well as a sort of travel packing guide that you can pick and choose from for any trips or vacations you might have coming up as well.
This capsule wardrobe for summer is based around easy, throw-on basics in lightweight and comfortable fabrics. As usual the colour palette I've chosen tends towards neutrals, but I have throw in a few pops of colour here and there. And as always, the focus here is on slow fashion and this wardrobe includes a mix of secondhand finds, old fast fashion, sustainable brands, and me-made pieces. I've linked what I can, whether it's to the item itself, a similar item, or the pattern if it's something I made myself.
I feel like 29 is a good number of items for a season (for me personally), allowing for plenty of mixing and matching and a variety of occasions. I'm generally pretty indecisive and because clothing is such a source of comfort and armour for me, I like to have options (hence the over packing). However, I will add that I don't tend to include my activewear in my wardrobe edits, so things like workout gear, hiking boots, and swimwear are all things that I would use heavily this season and aren't featured here. So with all of that out of the way, let's take a look at my summer capsule wardrobe for 2023!
My Summer 2023 Capsule Wardrobe
Item list
Note: This list contains affiliate links, which means I make a small commission from purchases made using these links (at no extra cost to you). * indicates gifted items. If you'd like to know more, please read my disclaimer. Thank you as always for your support.
Racerback tank (old; similar here)
Cropped camisole (me-made; link to pattern)
Basic tees (old; similar here)
Gathered blouse (me-made; link to pattern)
Cropped blouse (me-made; link to pattern)
Classic shirt* (save 10% using my link)
Cotton crew (secondhand; similar here)
Light denim (old; similar here)
Linen trousers (me-made, self-drafted; pattern coming soon!)
Cotton trousers (secondhand; similar here)
Cotton shorts (secondhand; similar here)
Wool shacket (me-made; link to pattern)
Wrap dress (me-made; link to pattern)
Maxi dress (me-made; link to pattern)
Flip flops (old)
Fisherman sandals* (save on your first purchase when you sign up for their mailing list)
Bum bag* (save 15% with my code EMILYLIGHTLY)
Tote bag (me-made, self-drafted; similar here)
Sunglasses (secondhand)
Outfit ideas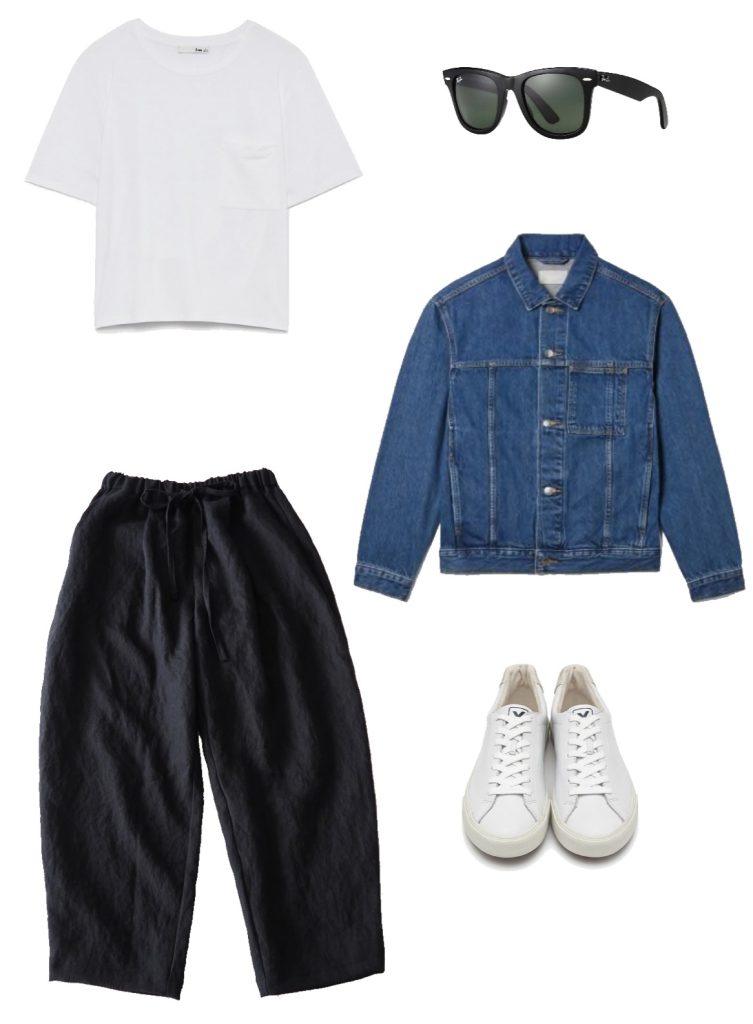 ---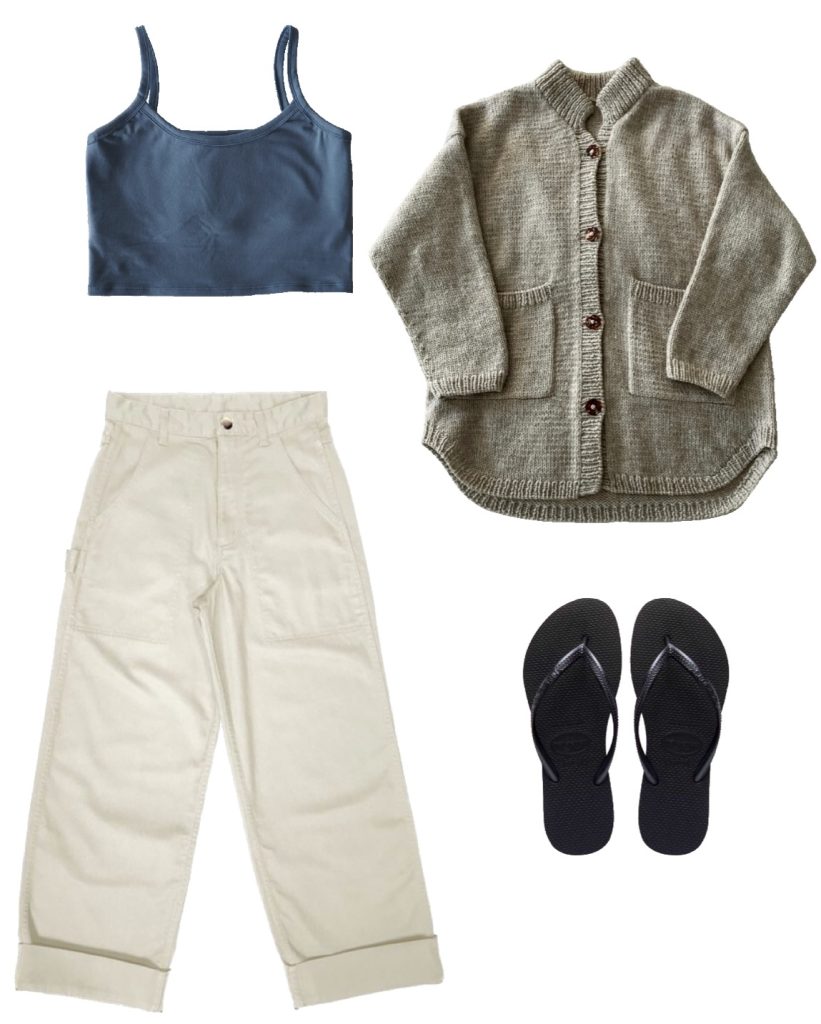 ---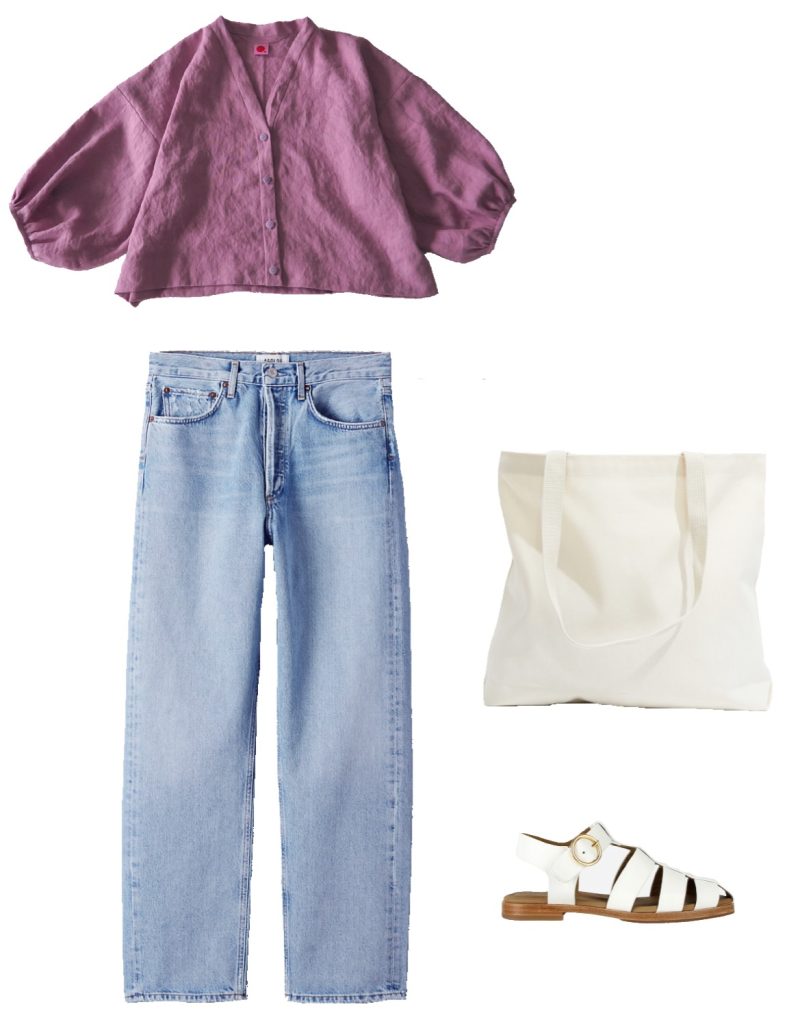 ---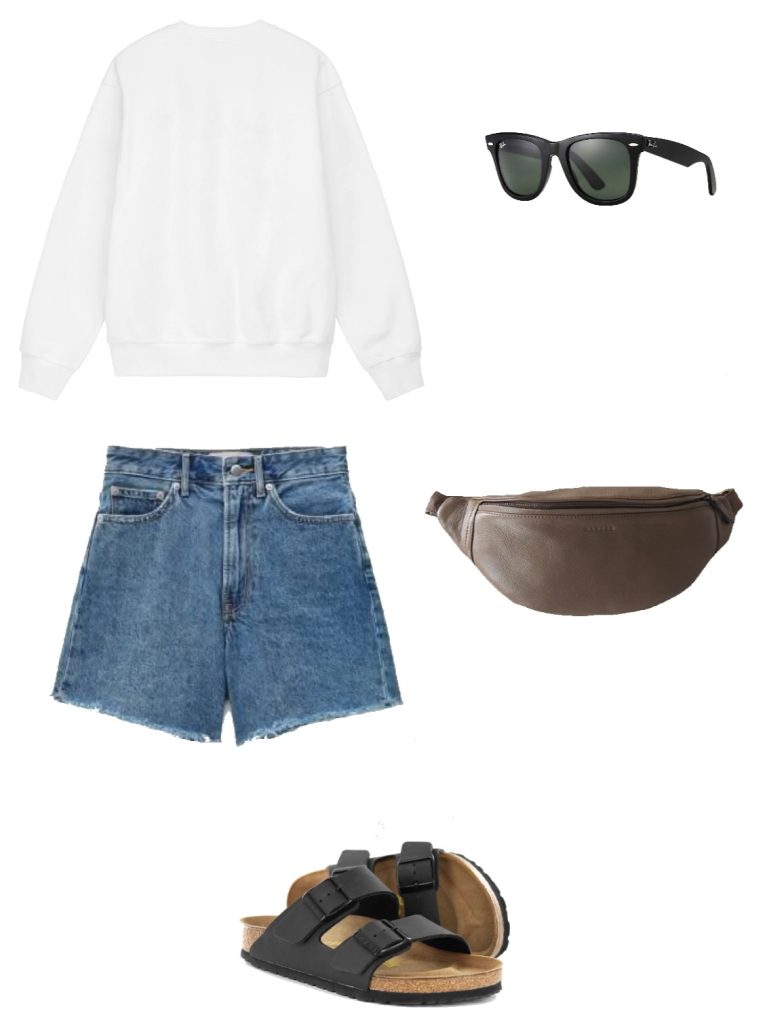 ---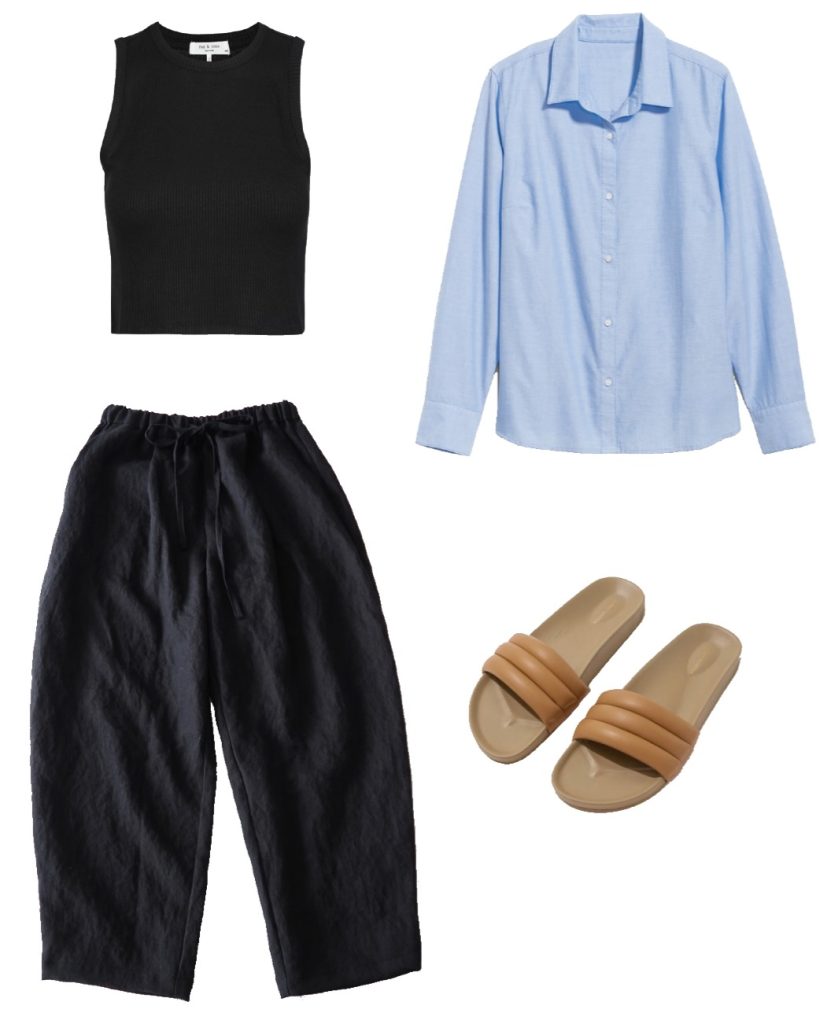 ---
---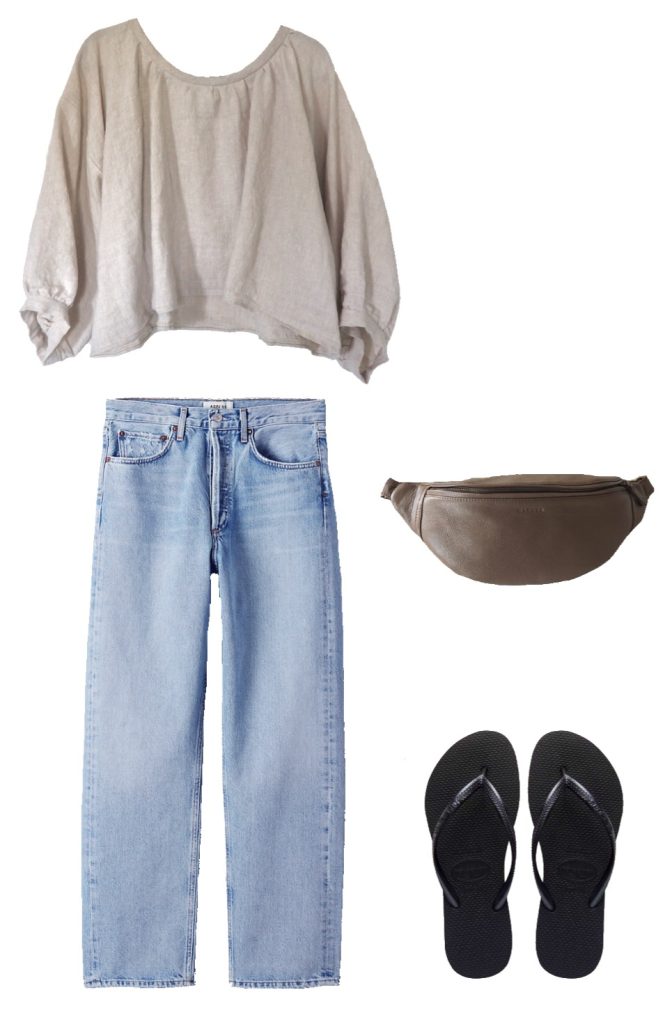 ---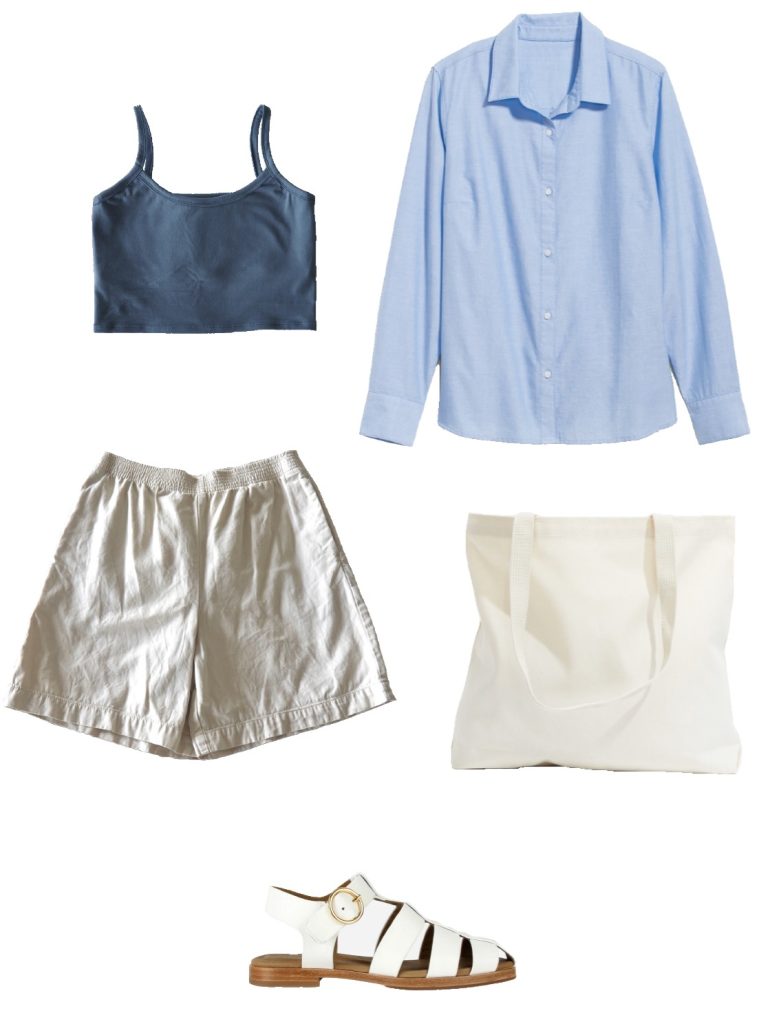 ---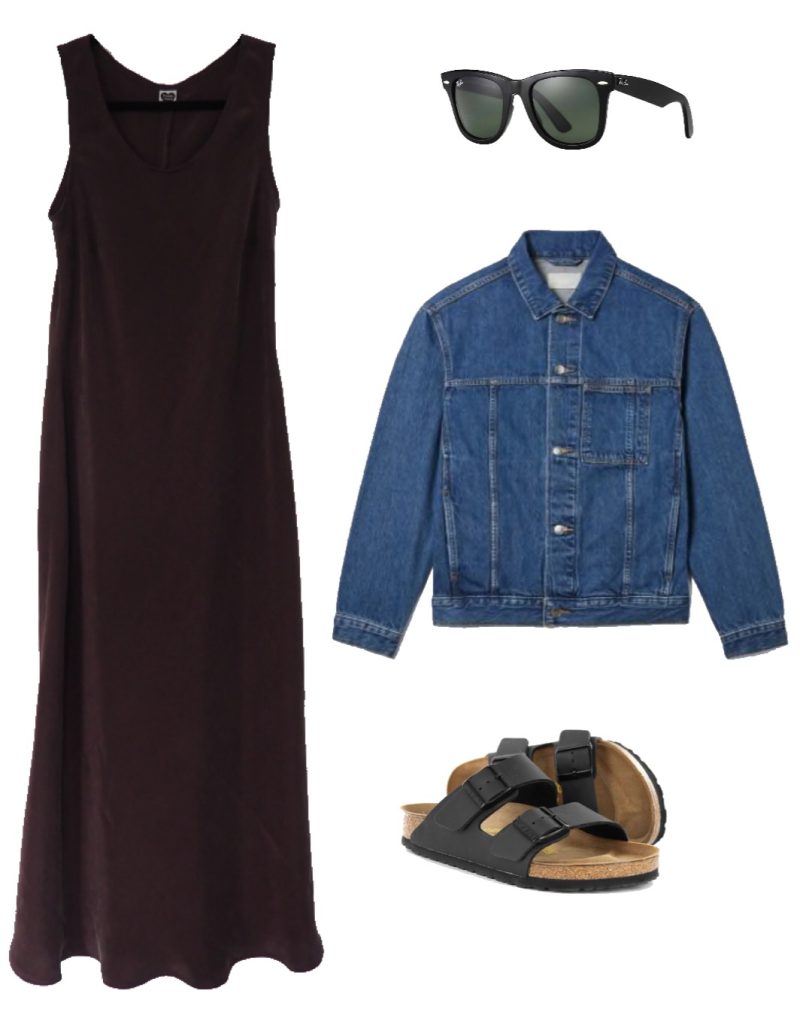 ---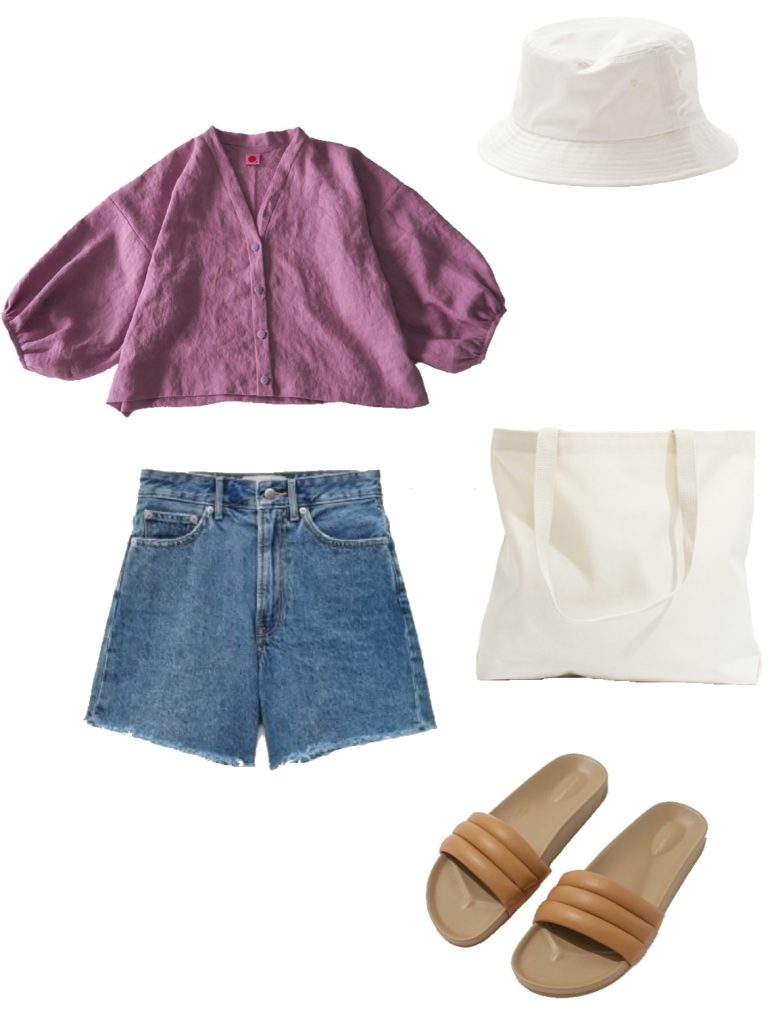 ---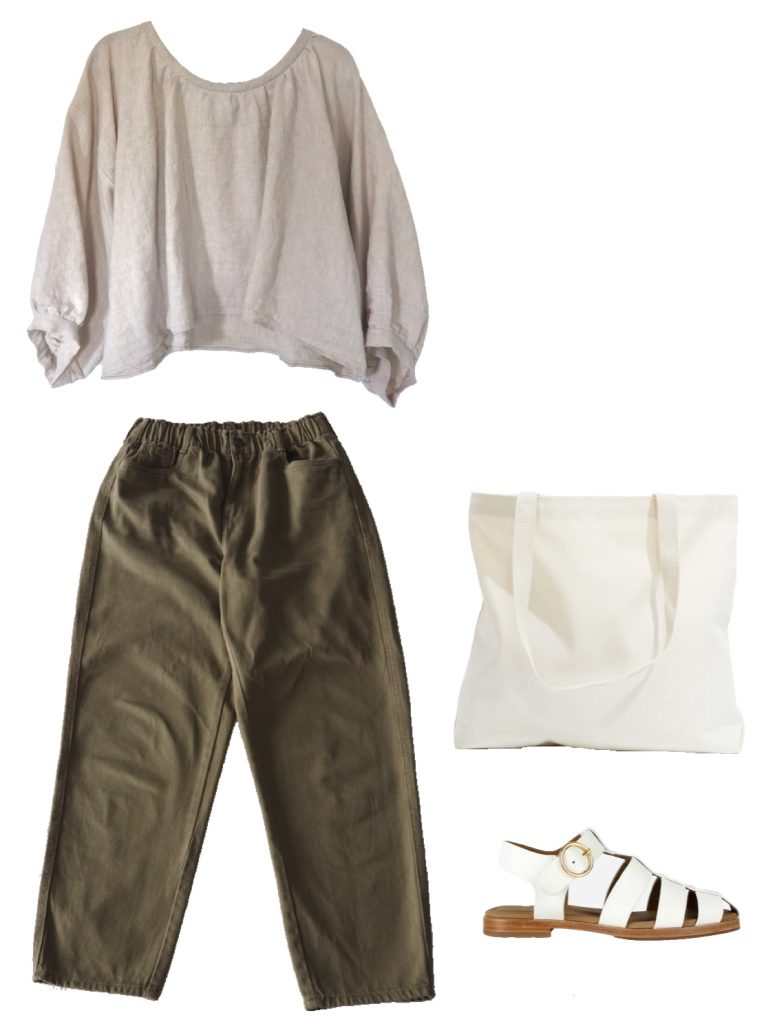 ---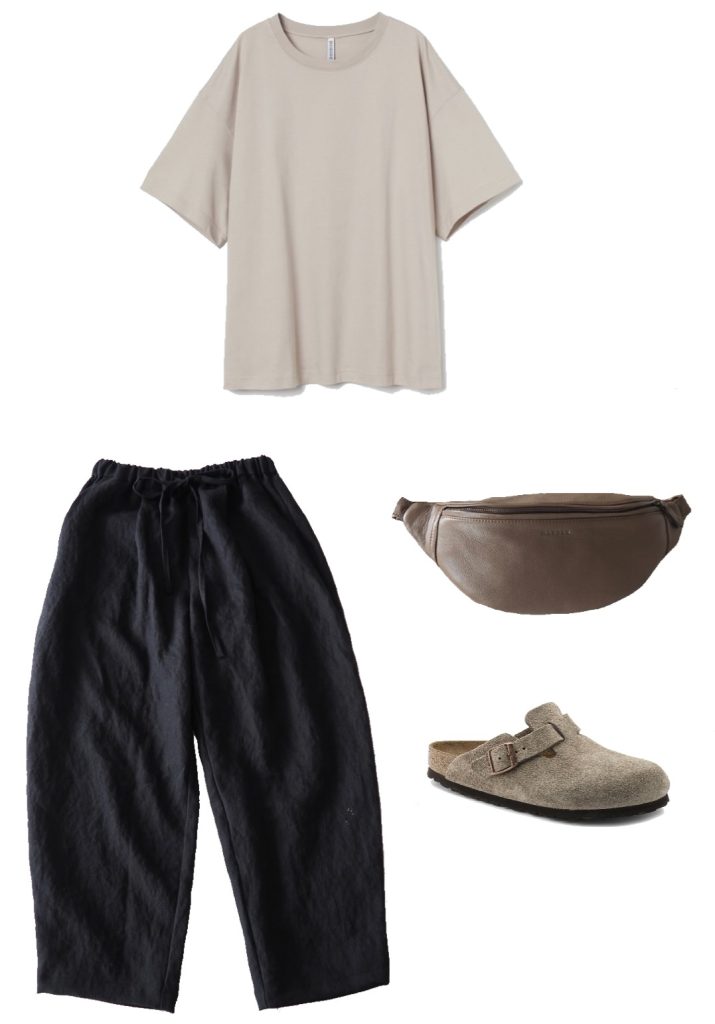 ---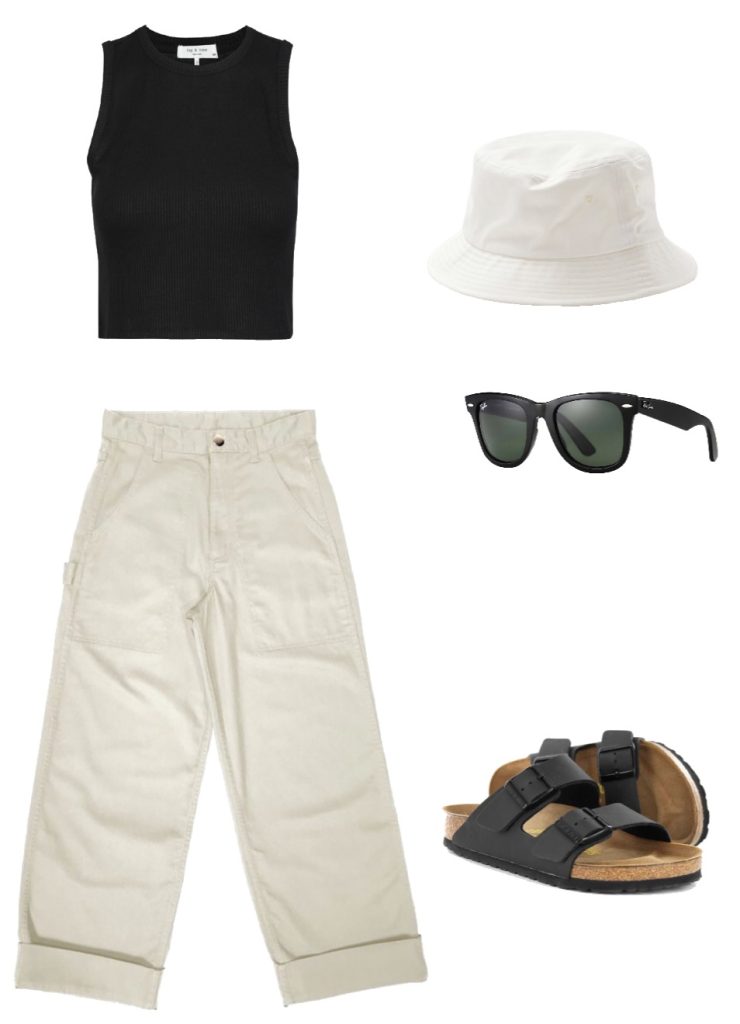 ---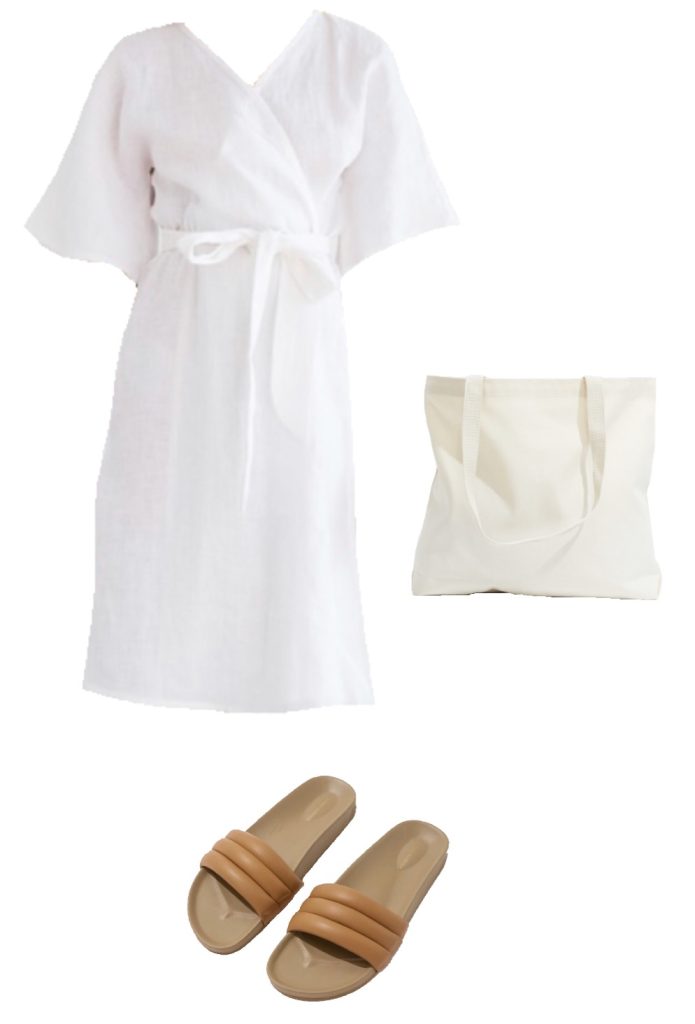 ---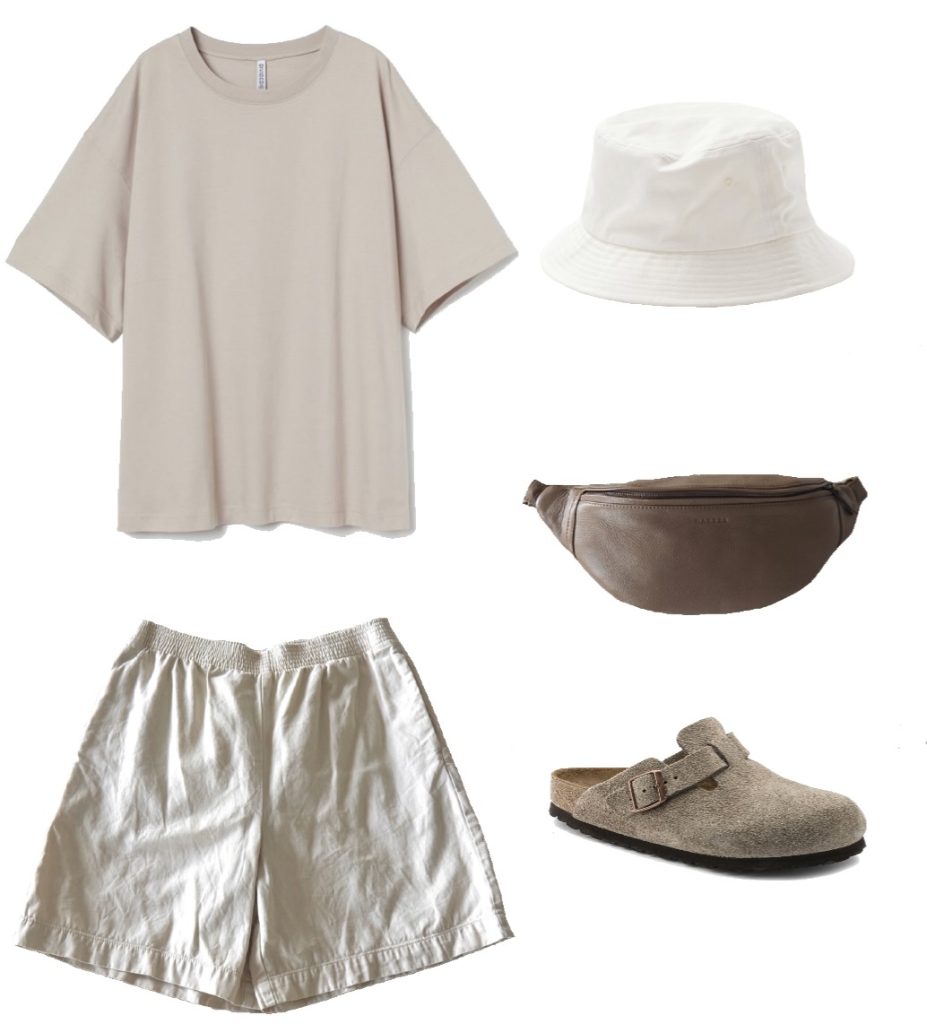 ---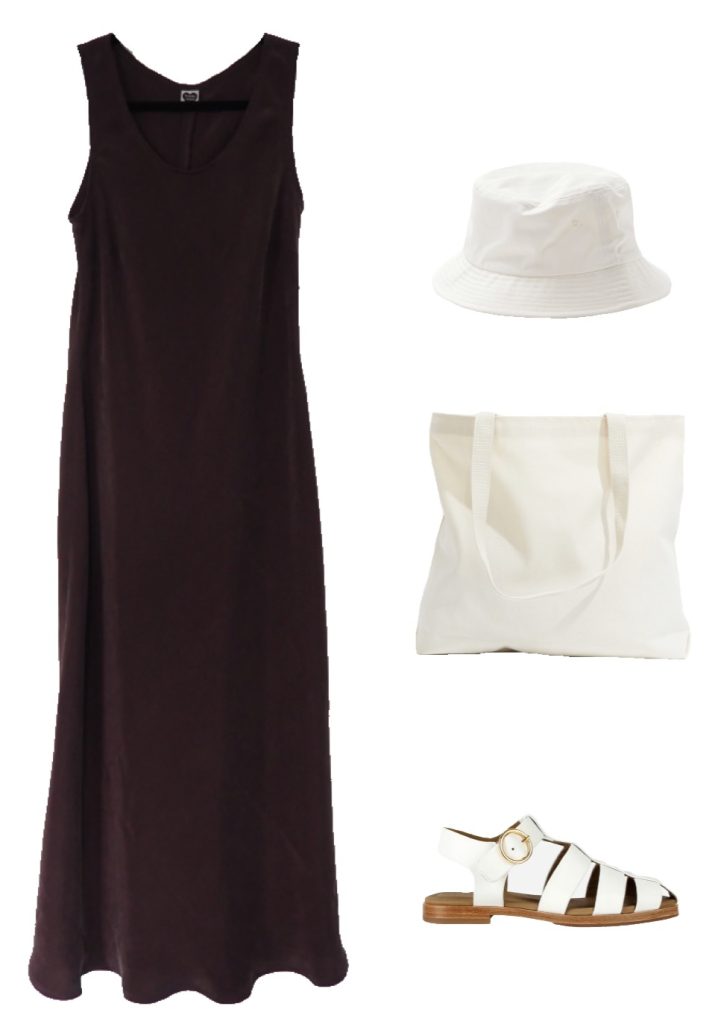 Which outfit combination is your favourite? Let me know in the comments below! I'd also love to hear if you have any vacations or trips planned coming up, and if so where you're headed.
As always, thanks for reading!

Pin for later