As I'm writing this, it's absolutely pouring buckets outside. The sky is grey and misty, and the trees on the hill I can see from my window have turned the most lovely shades of orange and red, bright against the dark green of the evergreens. So I think it's safe to say that fall has arrived, at least in my corner of the world.
As it happens, fall is my favourite season and I've very much been looking forward to it this year. I've had quite a busy and stressful summer, and fall to me signals the start of the slow-down to the end of the year and the holiday season. It's also my favourite season style-wise and I've been chomping at the bit to get back to wearing all of the cosy layers and sweaters that I've been missing over the warmer months.
For this season's wardrobe edit, I thought I'd keep things quite simple and pared back with classic, transitional pieces. First let's take a look at the edit, and then do a deep dive into my key pieces and style tips for the season before finishing off with some outfit inspiration.
My Transitional Fall Capsule Wardrobe for 2023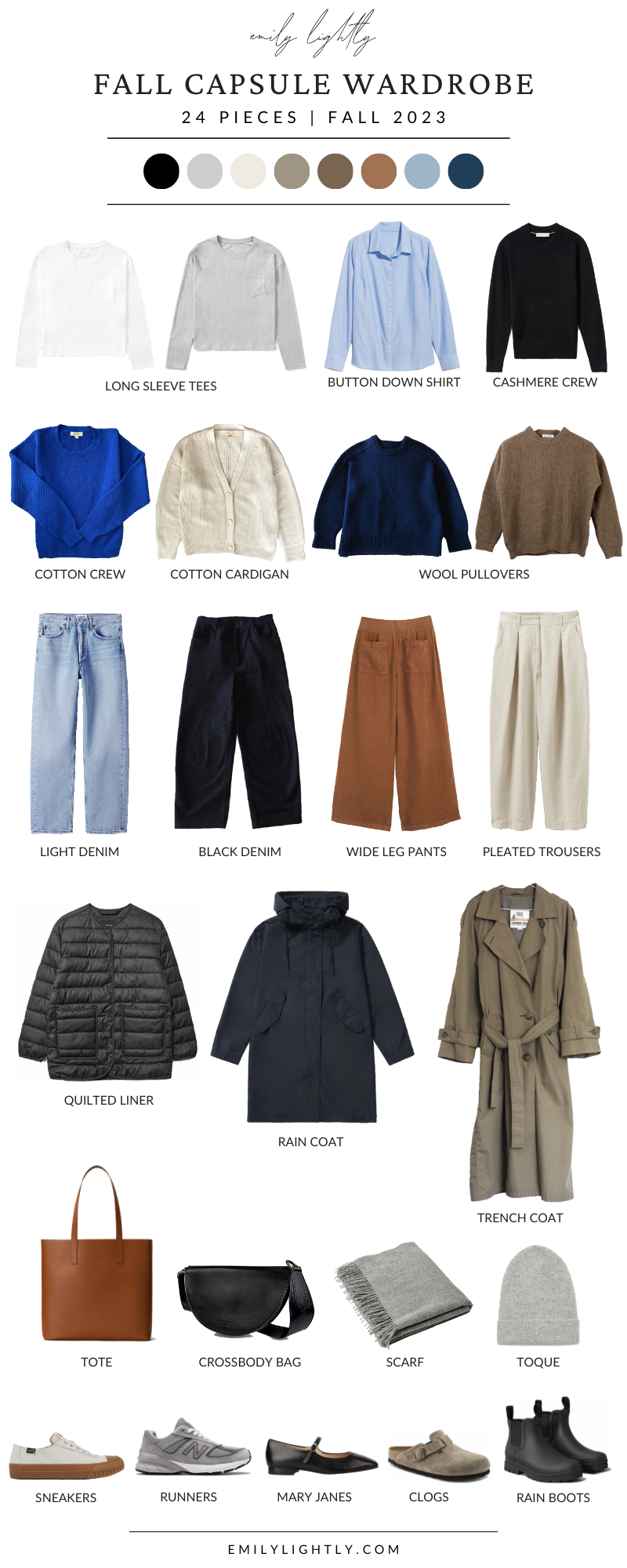 Item List
Note: this list contains affiliate links, meaning I make a small commission from purchases made at no extra cost to you. Thank you for your support.
If I had to describe my style in three words, I'd probably choose casual, comfortable, and classic. I'm at a point in my life where I no longer want to really explore with style and trends, and instead heavily rely on my favourites which are most often very simple and basic pieces. It's very clear from this wardrobe edit as well as the outfits below that sweaters and pants are my go-to fall/winter uniform. Trust me, it's not lost on me that most (if not all) of the outfits I've included below are just variations of a similar outfit using slightly different pieces, textures, shapes, and colours. The vibe is overall really casual and simple, with some pieces that feel slightly smarter (such as the classic button down shirt and Mary Janes). Comfort is definitely key for me, especially during the darker and colder days ahead.
As for the colour palette, as usual I've opted for mostly neutrals with a few pops of blue and earthy tones. Blue is sort of my 'comfort' colour; I feel the most 'me' when I wear it, and I find that it goes so well with a lot of the other colours in my wardrobe, so I tend to use it like a neutral. I love it paired with creams, browns, and even greens like khaki and olive.
One of my key pieces for the season – or two, I should say – are my quilted liner and rain coat. This combination has served me so well over the years and I just keep going back to it as I feel like it fully completes my need for outerwear. I can wear them together or alone depending on the weather. For cooler days with no rain, the liner is perfect on its own. The rain jacket obviously is best for rainy days, and if it's particularly cool I'll layer it over the liner for some added warmth. Both pieces layer really well over bulky sweaters as well, so this is definitely a key combination for me for the season.
Another thing I can't live without in fall are my basic long sleeve tees. I've had the ones shown here for several years and they're still going strong. They're perfect for layering under sweaters which serves the dual purposes of 1. saving sensitive skin from itchy fibres, and 2. saving bulky sweaters from needing to be washed too often which keeps them in better shape over time.
My waterproof chelsea boots are also a game-changer this time of year. We get a lot of rain living here on the west coast (aka wet coast). I do own a pair of leather chelsea boots, but I find that I usually reach for the rubber ones instead because I know that I can step in puddles, mud, etc. and my feet will still stay nice and dry, and I won't mess up my 'nice' ones. They're also really comfortable and easy to walk in, and the bottoms have a lot of grip which makes them perfect for slippery wet or icy surfaces.
Finally, a couple of pieces from Poppy Barley made it into this edit: the tan wool sweater and the mary jane flats. These were both sent to me as PR, but I've honestly been very impressed with their pieces so far; they're quickly becoming one of my favourite sustainable Canadian brands. Their shoes are very high-quality, but I think the thing I like best about them is how comfortable they are with a really cushioned footbed. I love how the Studio Mary Janes are a classic style that have a slightly modern take with the square toe (I sized down half a size for the perfect fit). They also just released their knitwear collection and the quality there doesn't disappoint, either. I opted for the Cove Crewneck in the colour Dune which is made from 100% OEKO-TEX®-certified natural fibres (I took a M for a true-to-size fit).
Outfit Ideas
For even more outfit ideas, check out my F/W capsule inspiration Pinterest board.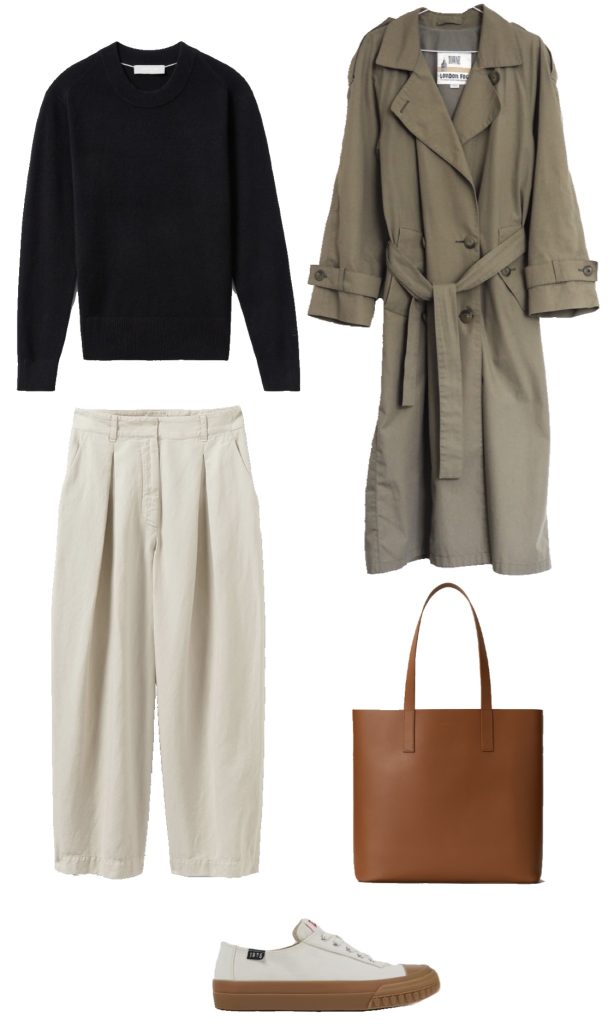 ---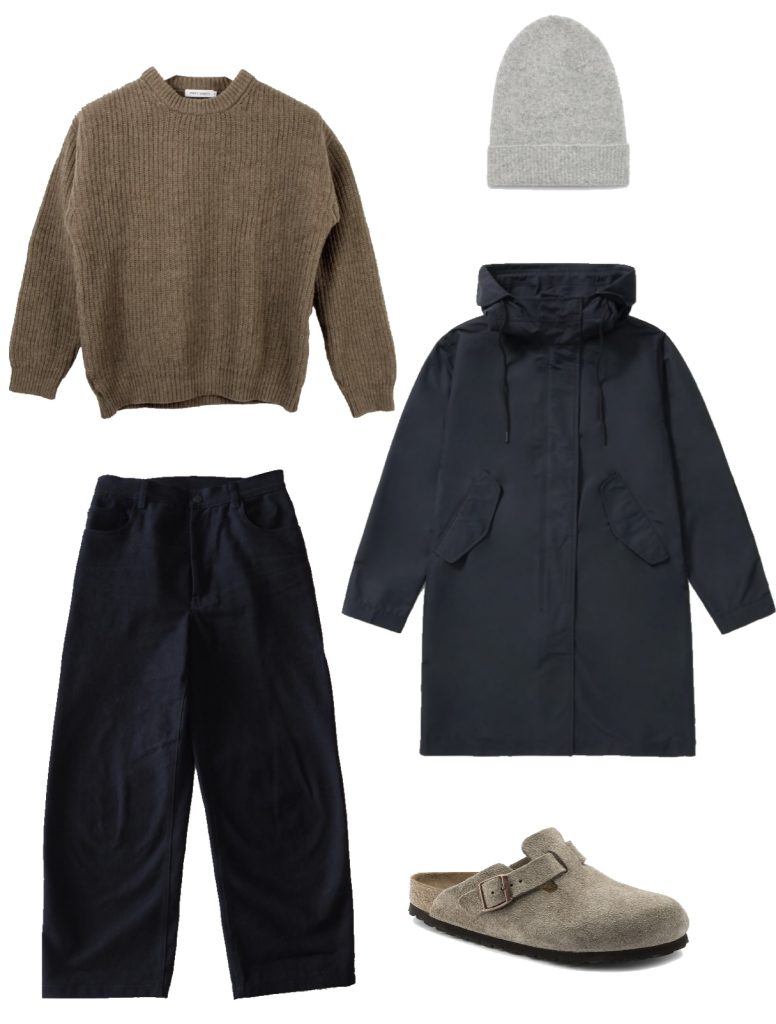 ---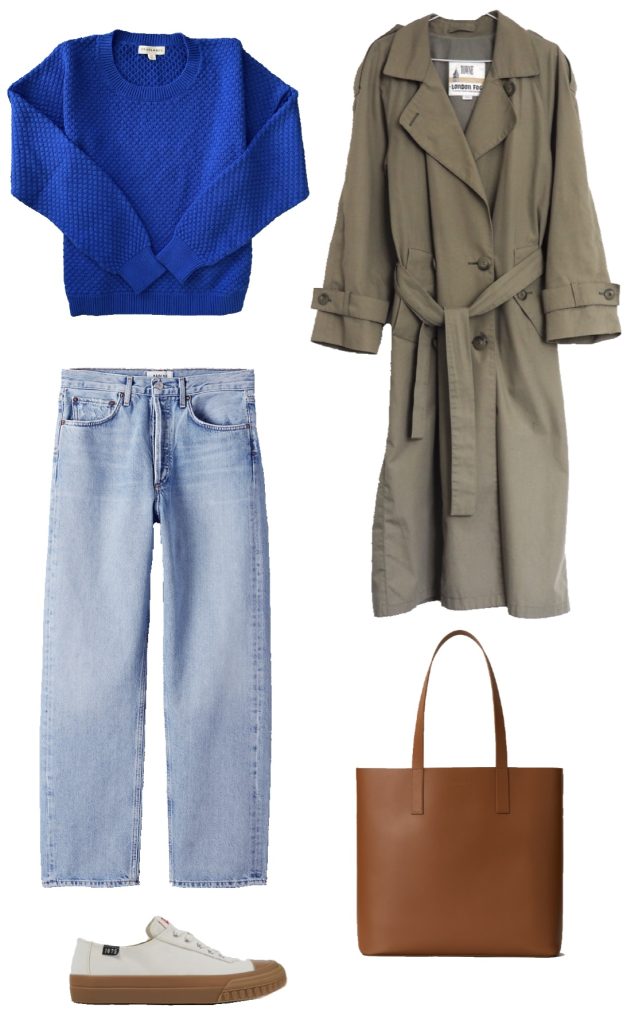 ---
---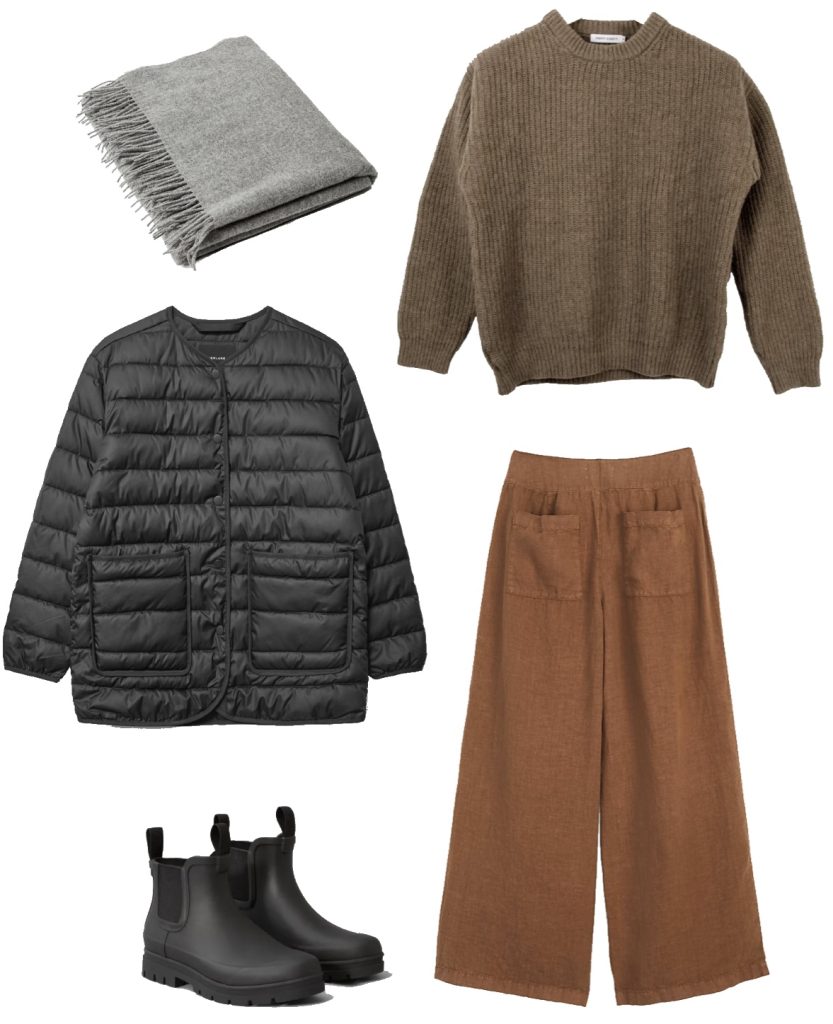 ---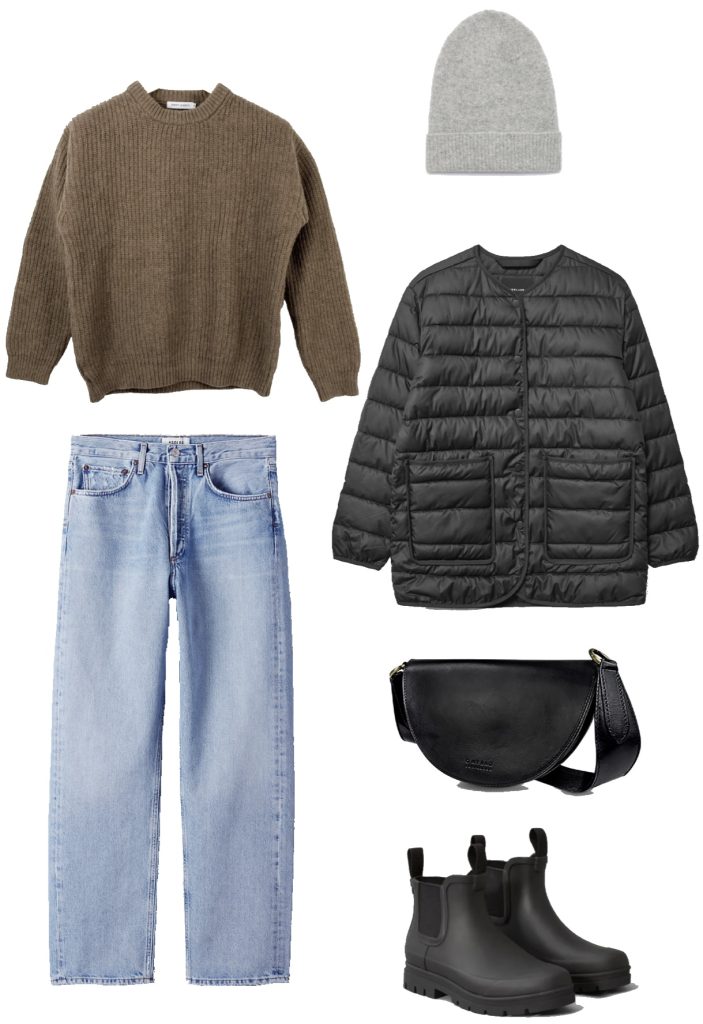 ---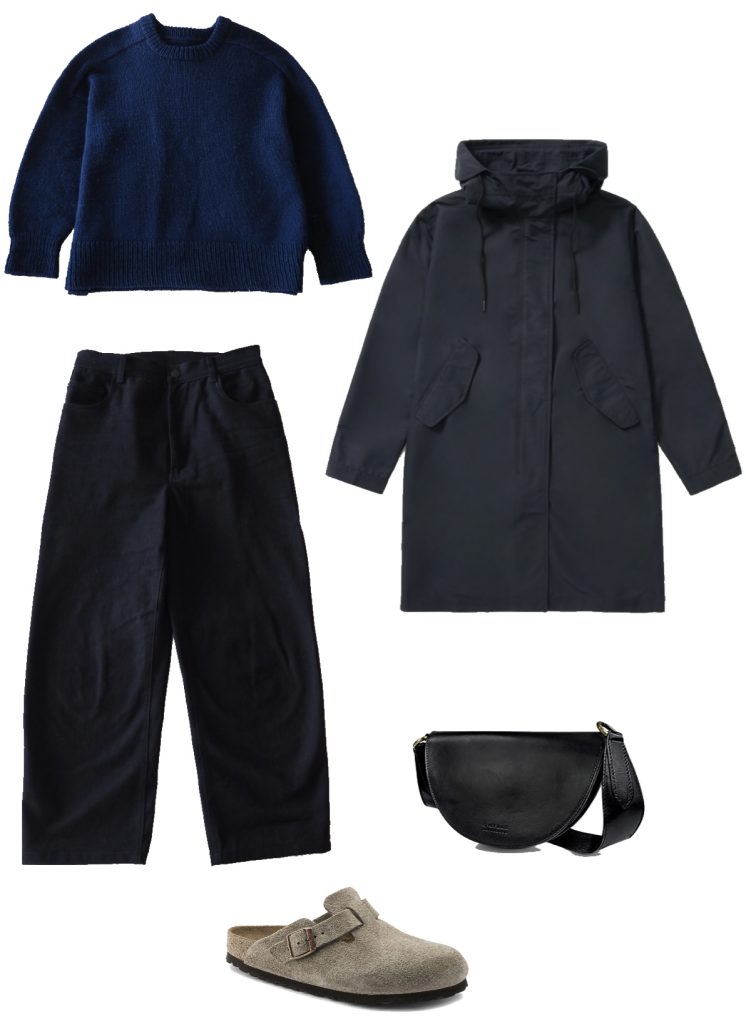 ---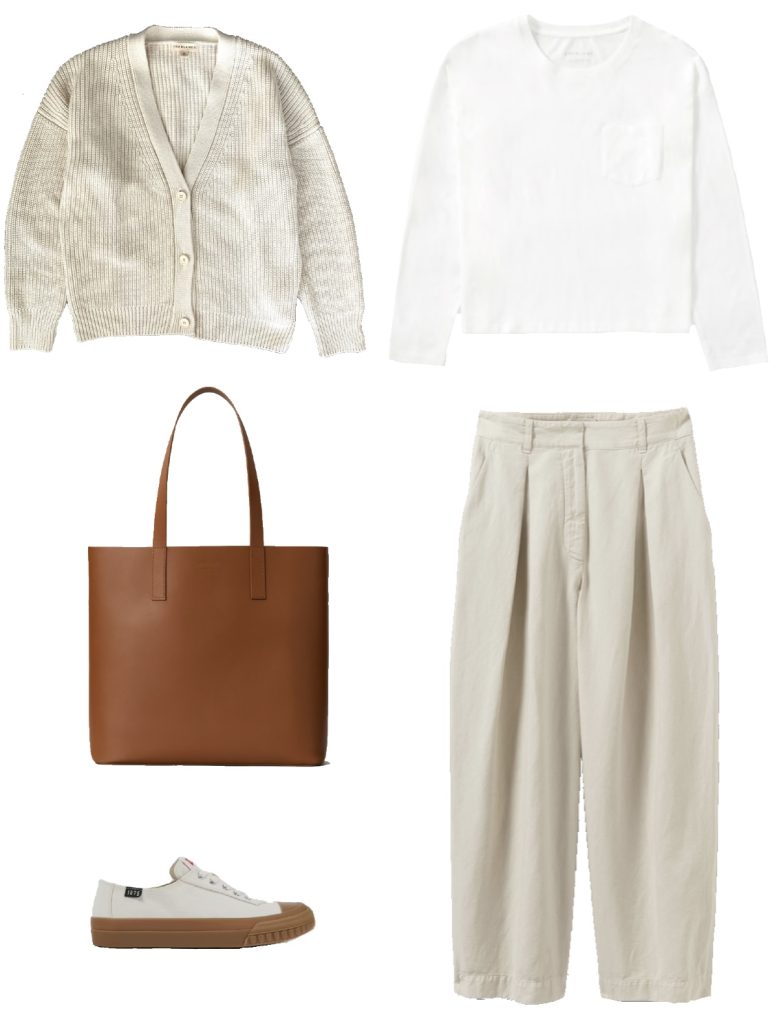 ---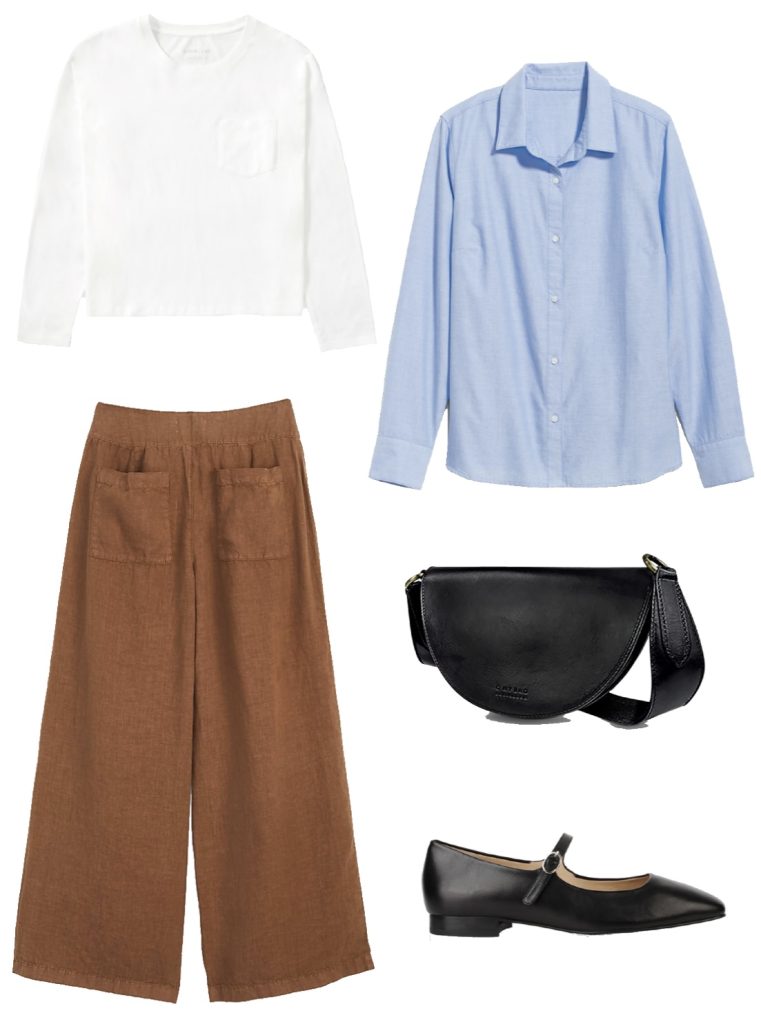 ---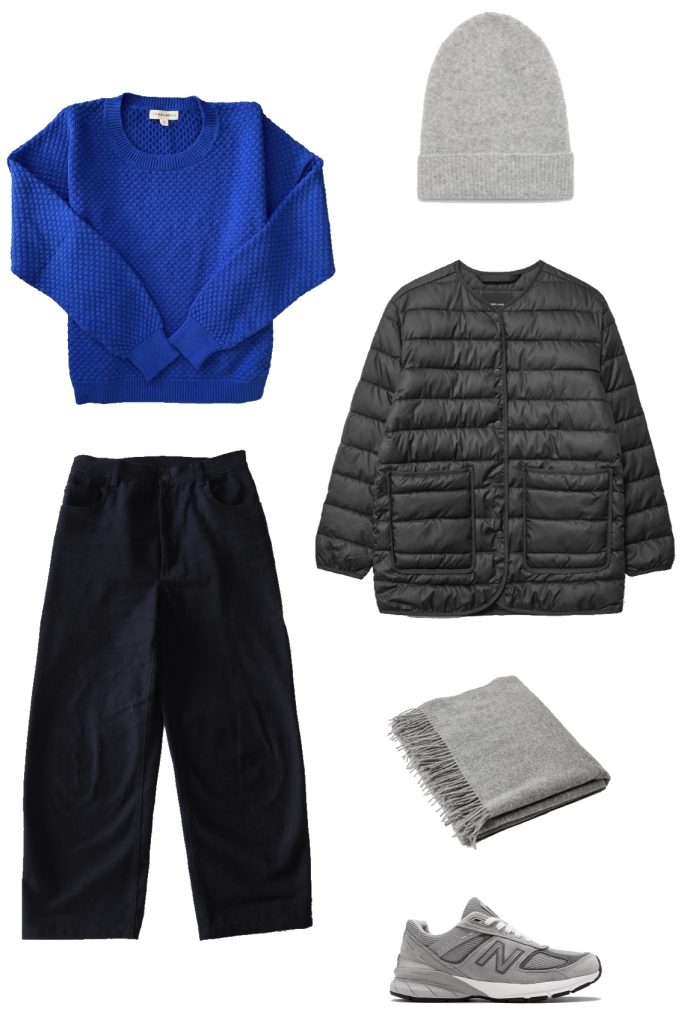 ---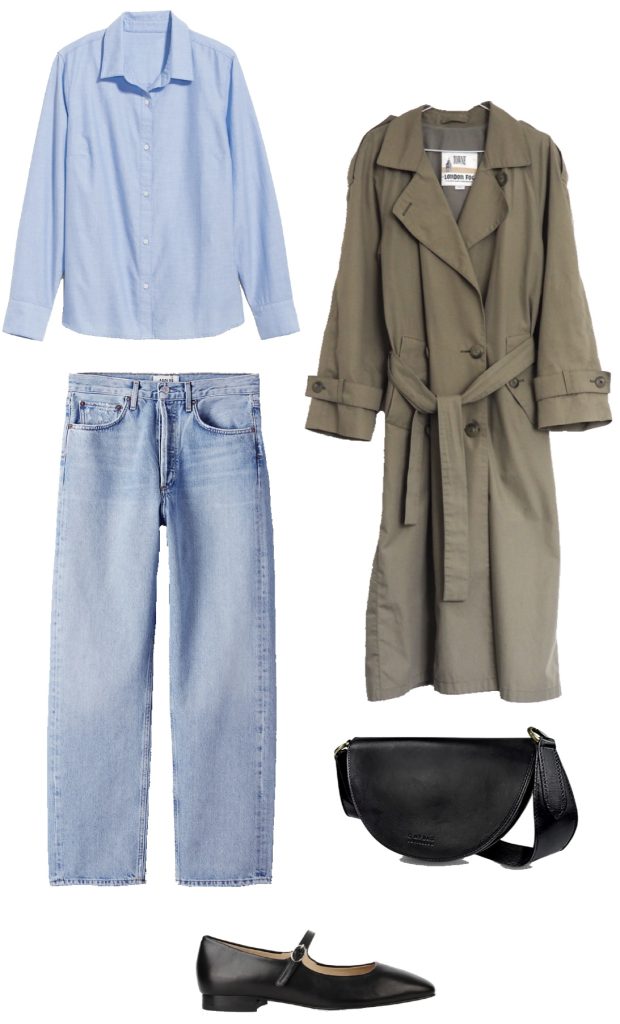 ---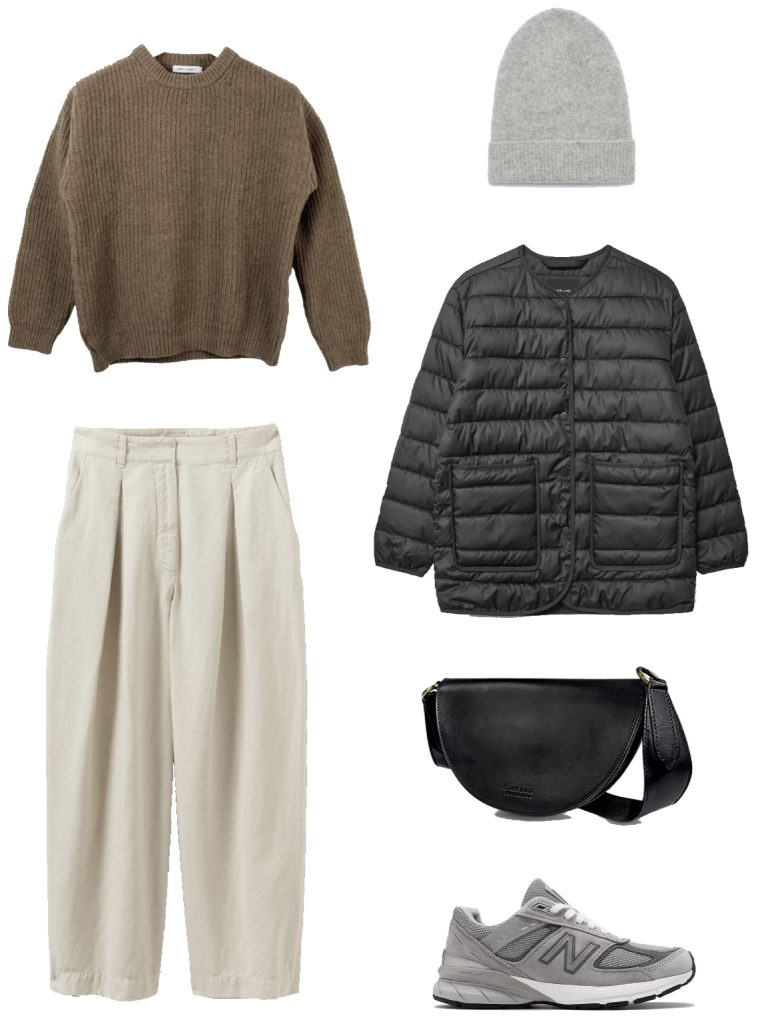 ---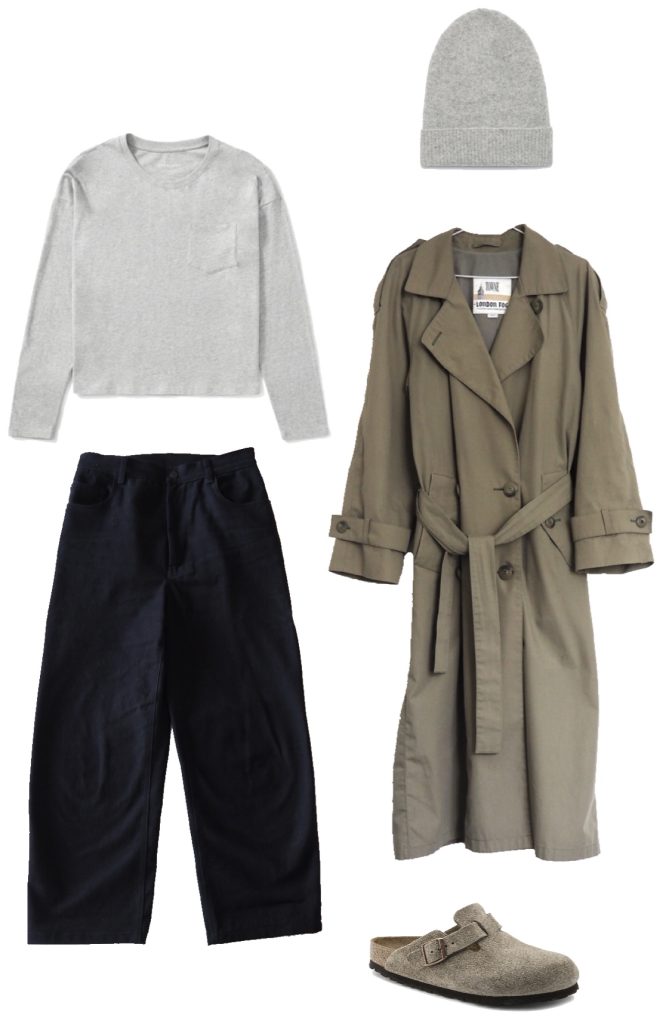 ---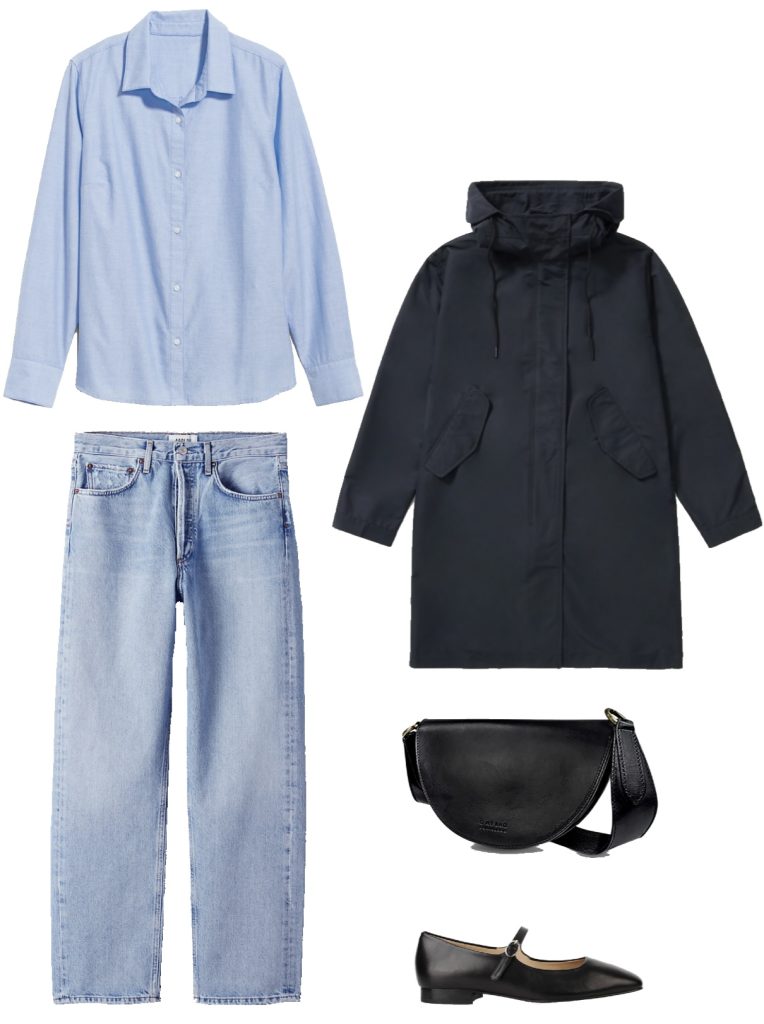 ---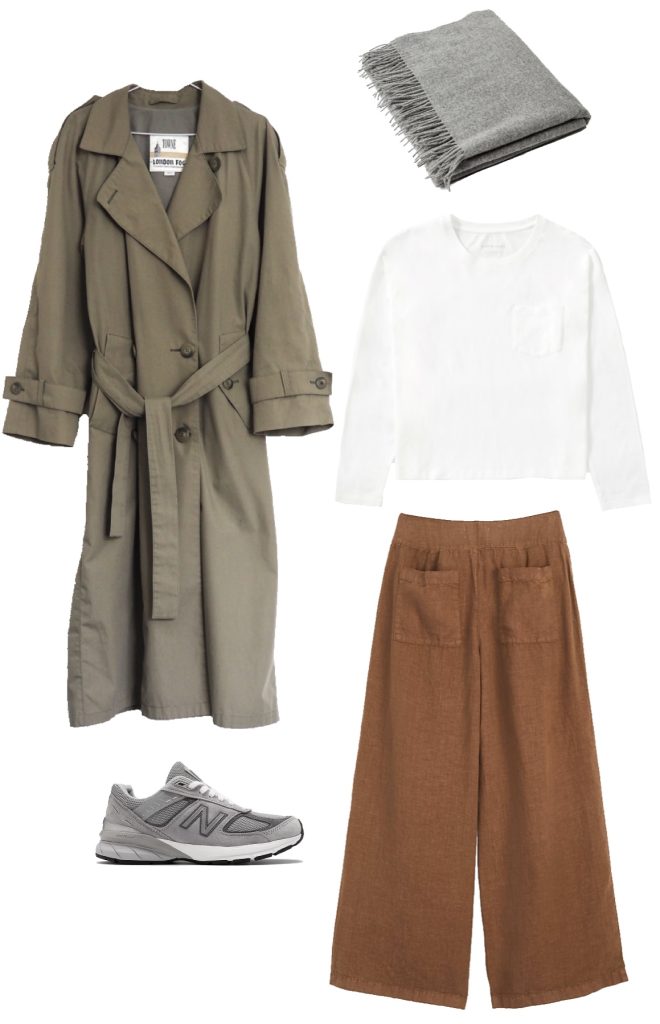 ---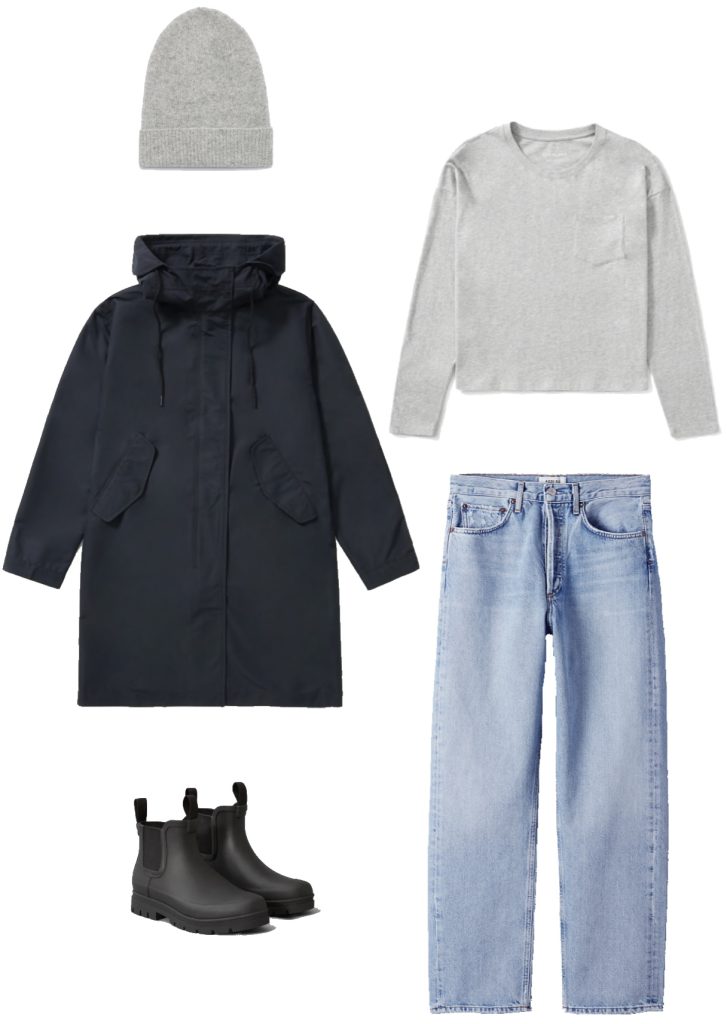 ---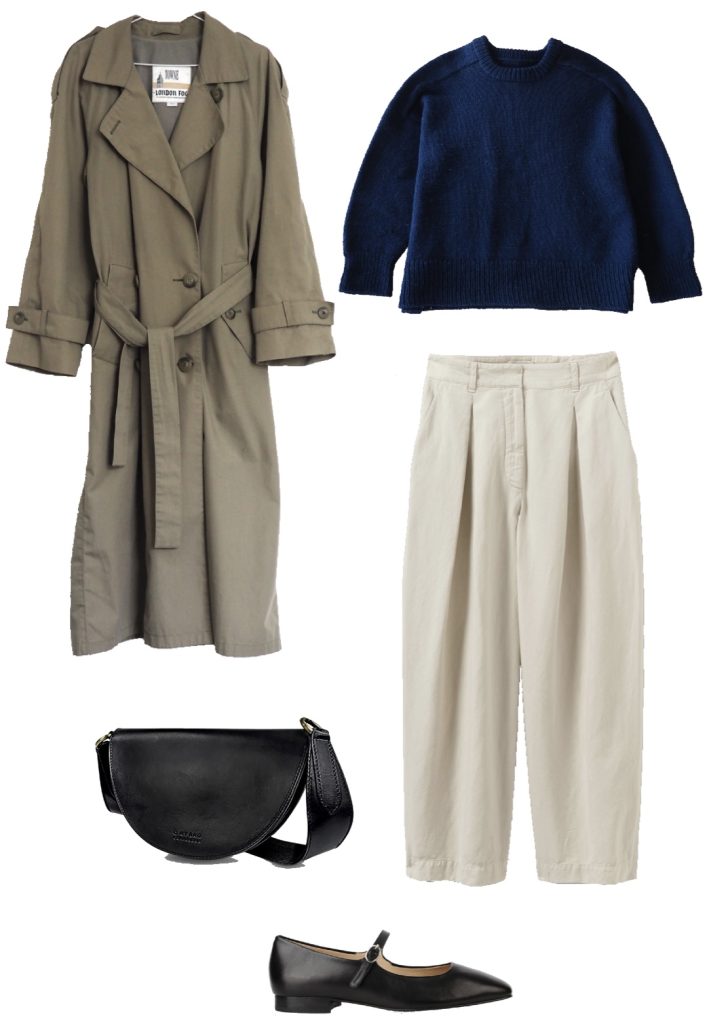 That's it for this year's fall wardrobe edit! I hope you enjoyed it and that it gave you some tips for how to style your own closet this season.
Thanks for reading,