The holiday season is fast approaching. Personally, it's my favourite time of the year! It's always been that way ever since I was little. Back then, I was always most excited for the gifts to be completely honest. But as I've grown older, as most of us do, I've come to love this time of year more for the holiday spirit, the cozy nights in, and spending time with those that mean the most to you.
This change has come about even more now that I'm striving towards living a simpler life. But, gifts are still a fun and important part of the holidays to my family – I love giving them just as much as receiving them! It got me thinking about how I can reconcile minimalism with exchanging gifts.
One of the best ways is to give someone a gift that isn't a thing – i.e. not a possession or something that will clutter up their house. Instead, there are so many options for gifts that aren't things, such as experiences, which can still be just as thoughtful.
So, here is a list of 22 ideas for gifts that aren't things that you can either send to your loved ones or ask for yourself!
1. Tickets to a special event, concert, or movie.
2. A charitable donation in their name to an organization supporting a cause they care about.
3. Have a star named after them.
4. Admission to a class or workshop.
5. A membership or annual subscription.
6. Take them out for the day and just spend time with one another (for example, hiking, to lunch, sightseeing, relaxing at a park or beach, etc.)
7. Plan a scavenger hunt around the city to see and try new things.
8. A handwritten poem or short story (perhaps about how you met or what this person means to you).
9. A personal playlist on Spotify, Soundcloud, or other music streaming site with songs they love.
10. A one-month pass to a gym or yoga studio.
11. An e-photo album or scrapbook, with quotes or stories to go with the photos.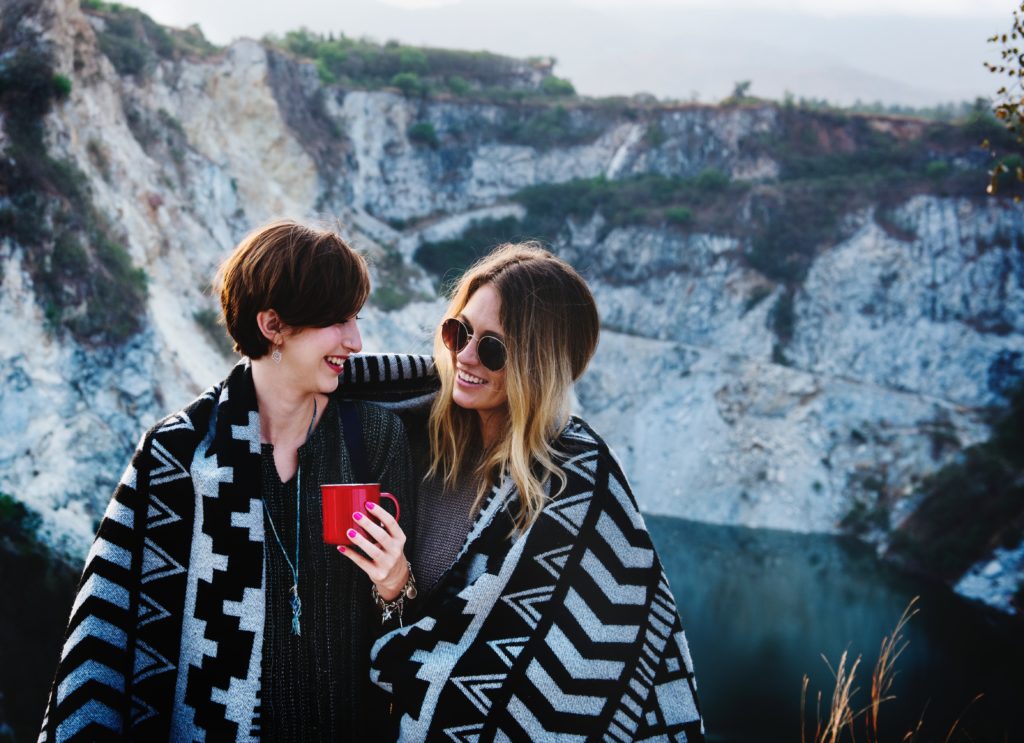 12. A massage or pampering session (performed by yourself or, if you're not at that level, at a spa).
13. An e-book or e-magazine.
14. Offer to teach them the basics of a skill you have which they want to learn (cooking, painting, archery, dance, a language, etc.)
15. Admission to an art gallery, museum, or show.
16. Plan a small trip or weekend getaway for both of you.
17. Build a fort at home and have a movie night. Use lots of pillows and fairy lights, make popcorn, and surprise them with the coziest set-up ever!
18. Coupons for IOU's (future favours, chores, etc.)
19. Offer to do a task for them, such as clean their house, walk their dog, cook for them for a day, or my personal favourite: declutter their closet!
20. Draw them a relaxing bubble bath with candles and give them some me-time.
21. Let them know you're thinking about them by sending them a thoughtful text or quote on the 12 days of Christmas.
22. Make a video or slideshow for them of some of your favourite memories together.
Some of these ideas might sound cheesy, but hopefully there's something on that list that speaks to you or that makes you think of someone. Which would you most like to give or receive? Let me know in the comments below!
I have a lot more content planned over the next few weeks that is centered around the holidays and simple living, so stay tuned for that. Thank you so much for reading!
Emily xx
Photos by rawpixel.com on Unsplash
Pin for later: