Hello and welcome back! As it's the start of a new month, I thought I'd try doing a roundup of my favourite things from November. I love reading posts or watching videos on YouTube, and so I thought it would be fun to do one every month for you.
But before we get started, let's get one thing straight! This is no way intended to be a post that encourages you to go out and buy more things. It's just that as I move toward a simpler lifestyle, I'm learning and trying new things, and I want to share that with you. I plan to include a mix of products as well as other things, like shows, podcasts, recipes, etc. That said, let's move on to my November favourites!
November Favourites // Style
My restored wool pea coat
The first thing is this black wool pea coat that you would have seen in my recent outfit of the day article. I won't go on about this because I think I've already done that! But it's amazing what a little de-fuzzing and a sewing needle can do. I've had this coat for over ten years and fixed it up to look like new. Sith just a little TLC, I wore it almost every day in November.
It really opened my eyes to how a lot of the time, we really don't need something new to replace something that could easily be fixed up. I challenge you to take a look at some of your older, perhaps infrequently-worn items and see if there's anything you can spruce up a little (and if you do, let me know in the comments!)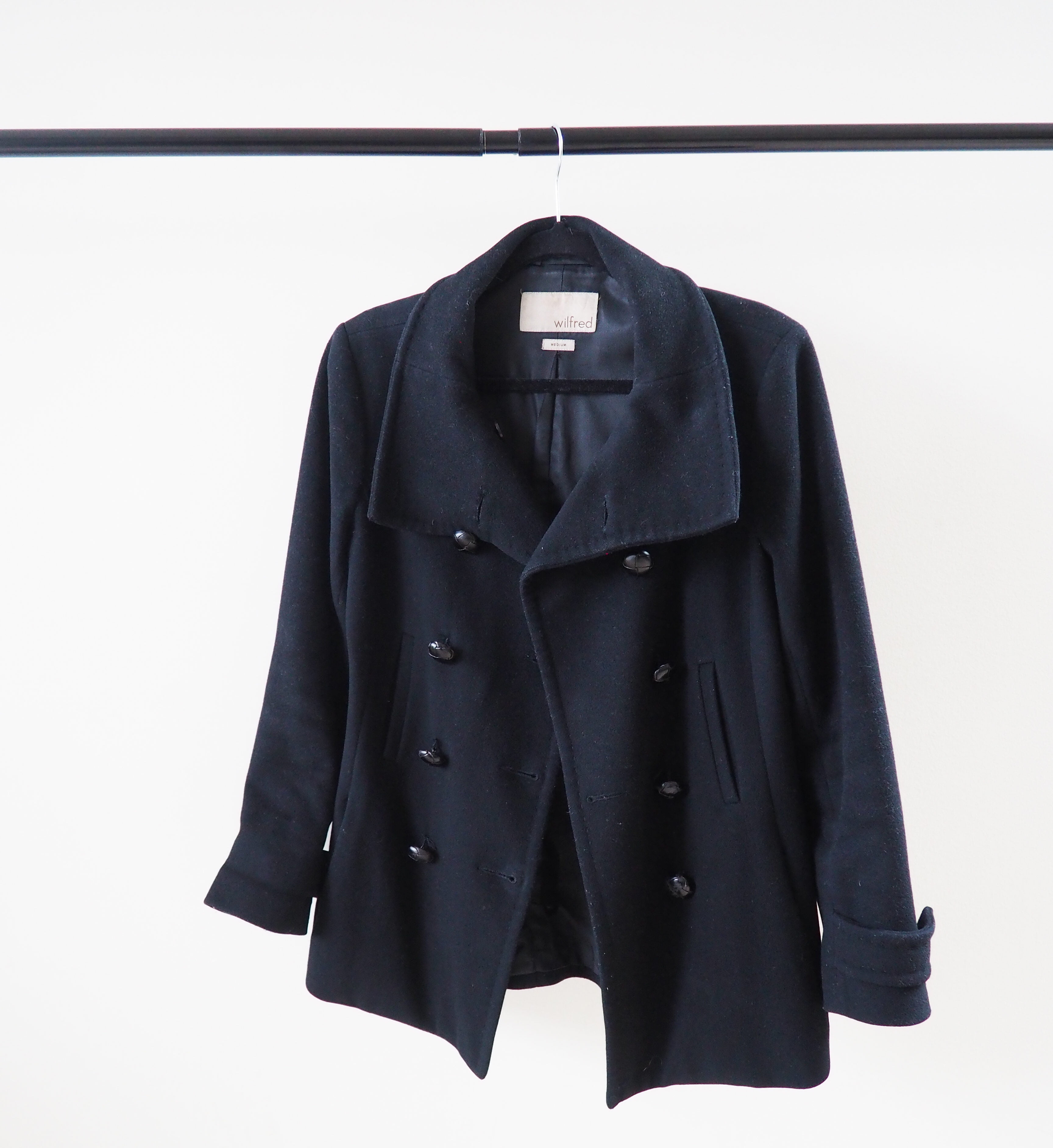 Mejuri
I've known about and loved Mejuri jewelry for a while now, but thought I would throw them into my November favourites anyway. Their pieces are beautiful and special, but still appropriate for every day wear. I have a necklace and ring that I pretty much never take off unless I'm showering or working out, and I absolutely love them. I'm a huge fan of their brand for their quality-over-quantity mindset and minimalist aesthetic. These few simple yet beautiful pieces are all that I need in my jewelry box.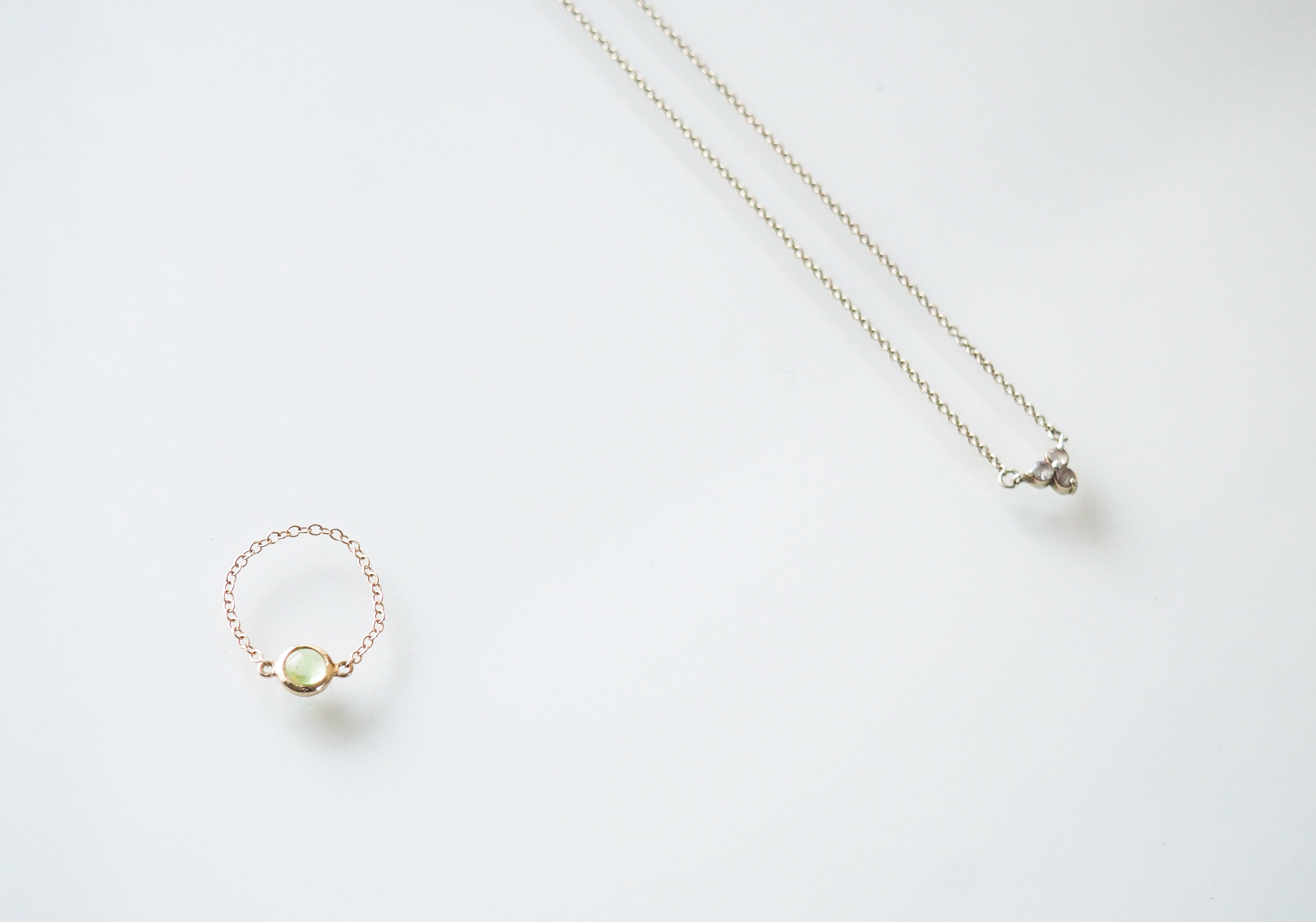 November Favourites // Beauty
Sukin Facial Recovery Serum
You might already know that I'm a big fan of Sukin's line of natural skincare from my recent skin care routine article. Since I wrote that article, I have also picked up the Facial Recovery Serum and love it. It's full of antioxidants like kale and spirulina, and I really noticed a difference in my skin when I started using it. I use it at night before my moisturizer and wake up with the most radiant, glowing skin! It's available online but I was able to pick it up from my local Winners for a bit of a discount.
Tarte Cosmetics
I'm slowly using up the products in my (once overflowing) makeup collection, and replacing them with vegan, cruelty-free alternatives. In the past I had received some testers from Tarte, and I have to say that I love their products. I never thought I'd find a mascara I loved as much as Too Faced's Better than Sex, which as far as I know is neither vegan nor cruelty-free. But the Tarte Gifted Amazonian Clay mascara is a very close contender, and if it's better for both me and the earth then I'd much rather use it. It's brands like Tarte that make it easy to switch to more natural alternatives when it comes to beauty products!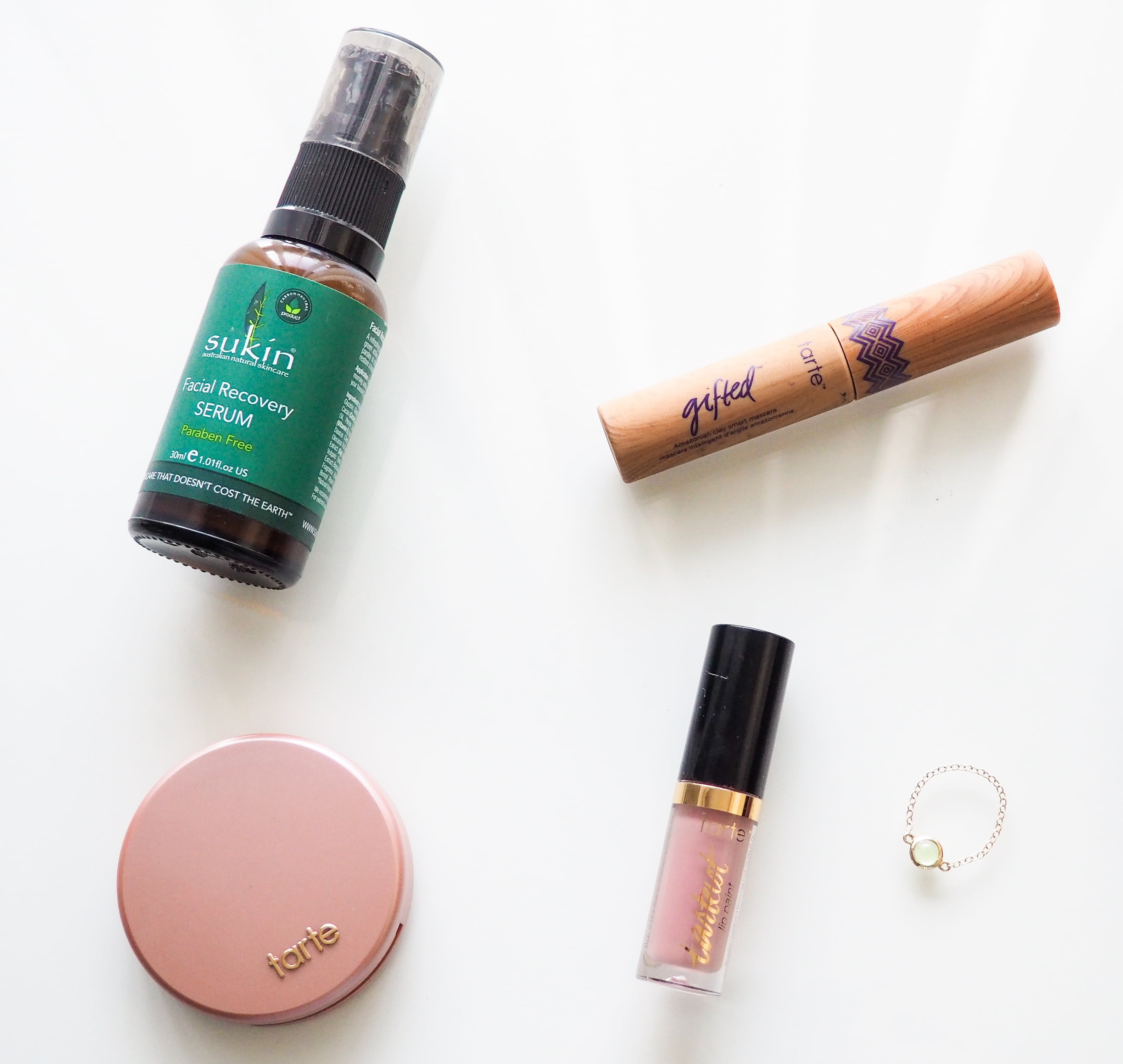 Mineral Fusion Nail Polish
Up until recently, I wore nail polish pretty much all the time. I had a large collection of drugstore brand nail polish that a) was far too much clutter than I liked, and b) was full of chemicals that made my nails brittle and chipped. To cover up my chipped nails I'd just put on more nail polish which really exacerbated the problem! So I decided to ditch my collection and go natural for a while.
Since then my nails have been a lot stronger and healthier. But sometimes it's nice to have some colour, especially for the holidays. So I decided to try a chemical-free nail polish, and came across the Mineral Fusion brand at Whole Foods. I got it in the shade Rusty Rum which is a very deep, wintery berry shade. It's beautiful and I have noticed it doesn't smell as harsh and isn't as hard on my nails as the drugstore nail polishes I used to use. It's an excellent vegan, cruelty-free option that's worth a try if you're looking to decrease the amount of chemicals in the products you use.
November Favourites // Life
Music by Paul Collier
One of the things I've really been loving since the weather has gotten colder is taking a hot, relaxing bath in the evenings with some epsom salts. It's always tempting to watch something or be on my phone while I'm in the bath, but I'm trying to stay away from doing that so that I can fully relax. Instead, I came across Paul Collier's channel on YouTube. He composes and performs beautiful, relaxing music that I put on and just chill out to during bathtime. It's the perfect accompaniment and could also be used for reducing anxiety, meditation, and falling asleep.
Big Magic: Creative Living Beyond Fear
Finally, I recently read Big Magic by Elizabeth Gilbert and wrote an article featuring what I learned from it. It was an inspiring read, especially for me at this time in my life. But I think it could apply to many of us who, so close to the end of the year, take some time to evaluate our lives and plan for the year ahead. If you're looking for some inspiration on how to reduce your fear of living more creatively in 2018, I'd definitely recommend giving this book a read.
That is it for my November favourites! Thank you so much for reading and I hope you enjoyed it. Let me know in the comments what are some of the things that you've been loving over the past month!
Until next time,
Emily
Disclaimer: This article is in no way sponsored or affiliated with any company. These are my own, honest opinions!