Hello and welcome back to another capsule wardrobe article! It's now February and that means that spring is just around the corner. I'll be refreshing my capsule in March, and I thought it would be fun to put together some visual inspiration. So, I created 5 mood boards to inspire your capsule wardrobe!
If you're looking to refresh your wardrobe for the spring, or even start your first capsule wardrobe, you're in the right place. Each one has a different style (preppy, minimalist, classic, contemporary, and boho chic). Hopefully there is one that speaks to you and your personal style. Let's get started!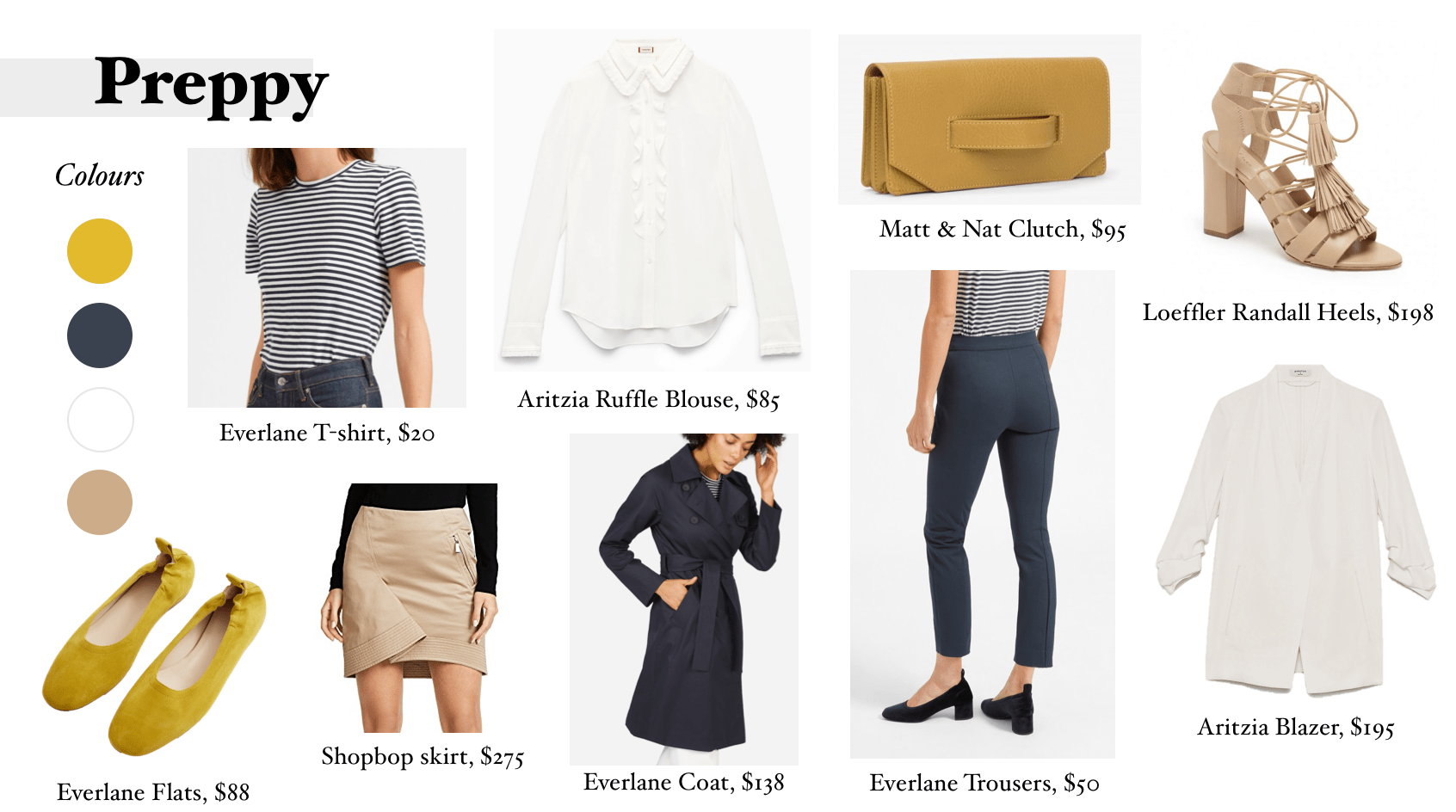 I love the pop of colour the yellow gives this otherwise neutral palette. And I'll never say no to a striped shirt!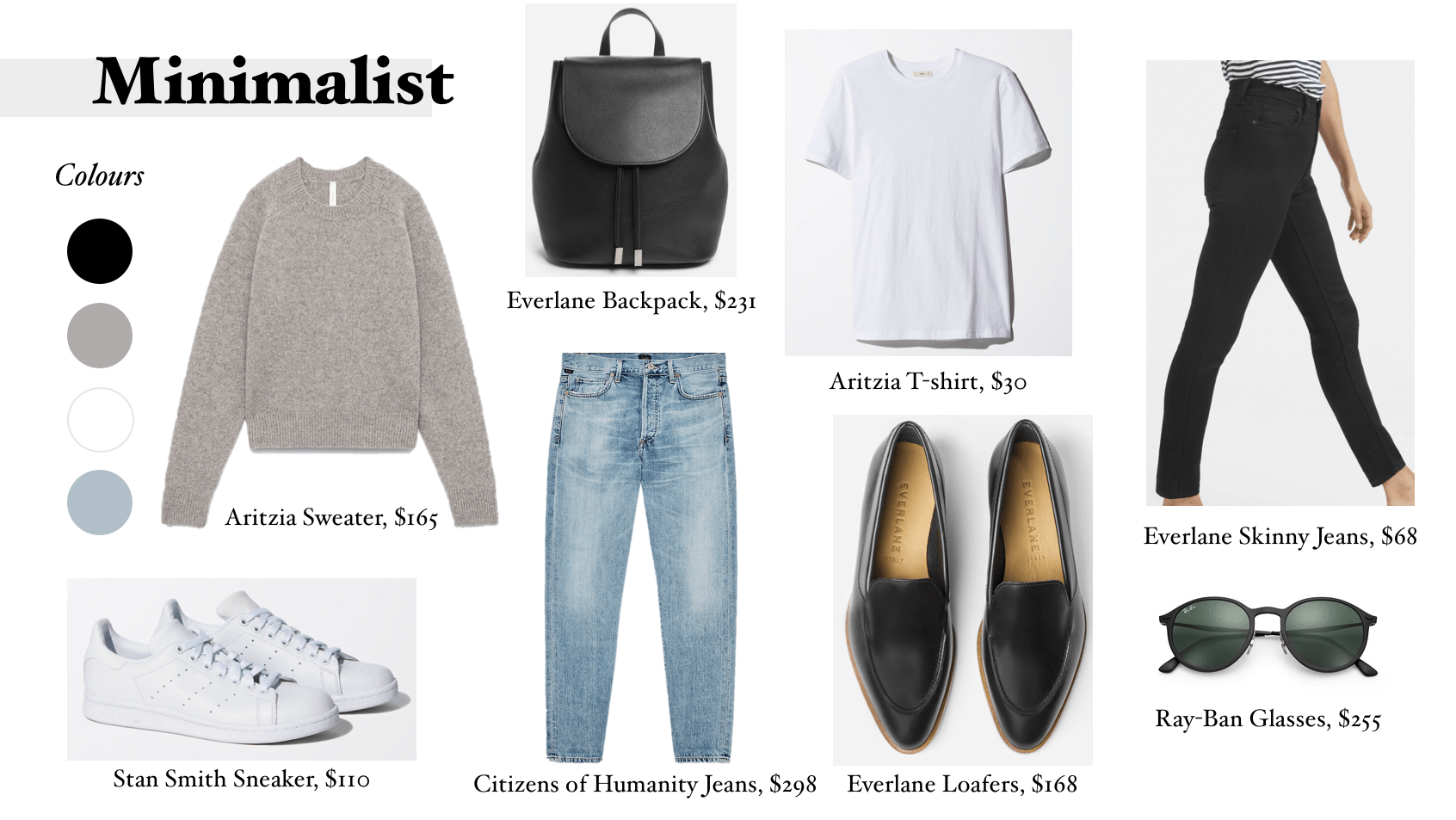 This is pretty much my current style in a nutshell, although I do feel it shifting a little. It's so easy to start with the basics and then once you have those down, spend the time to really understand more about your own personal style. With two tops, two bottoms, and two pairs of shoes, you can easily make 8 outfits with just these 8 items!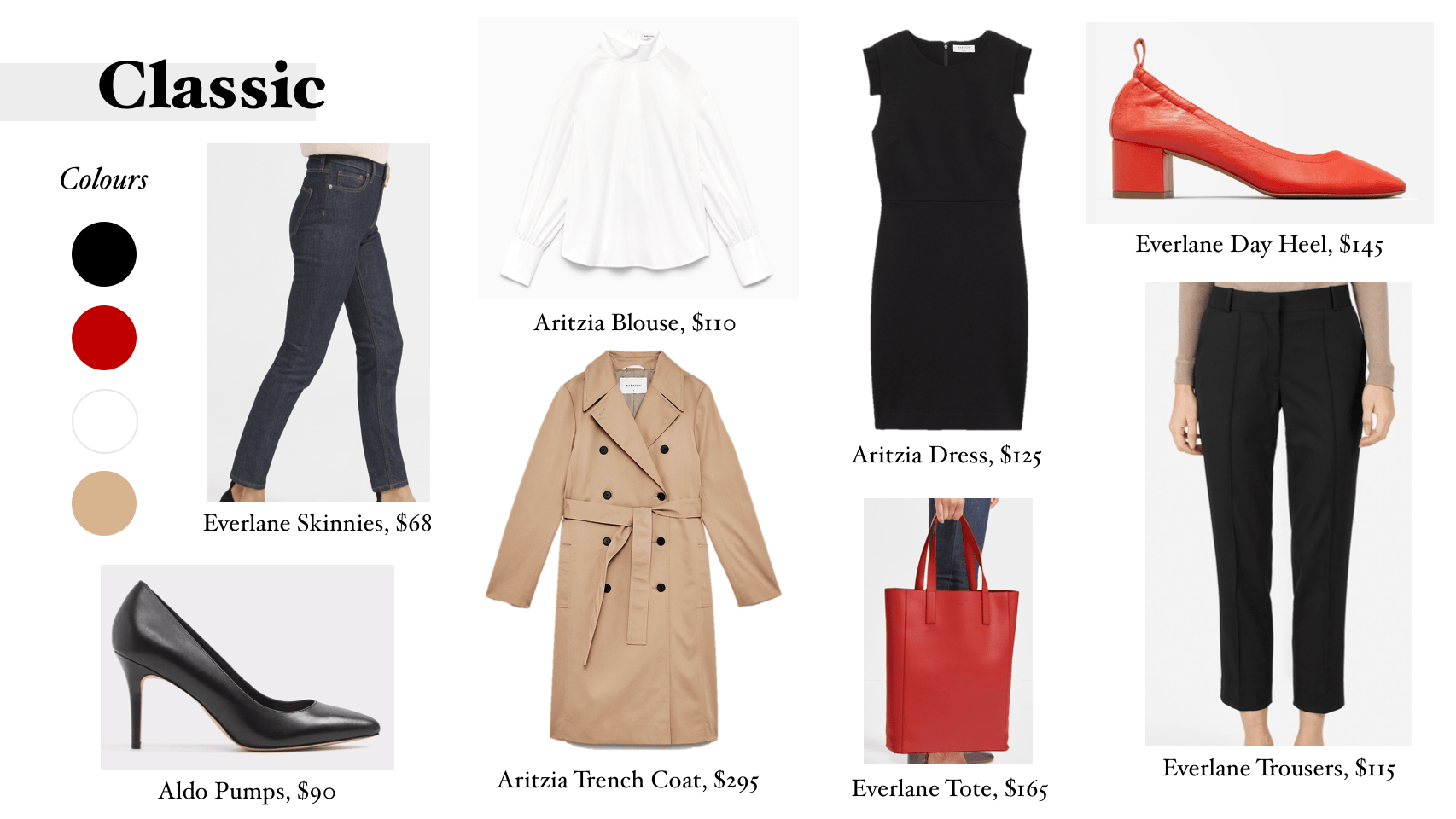 I'm not one to inject a lot of colour into my wardrobe, especially not red. However I do love the colour of the Everlane day heels – it totally livens up the rest of the neutral items!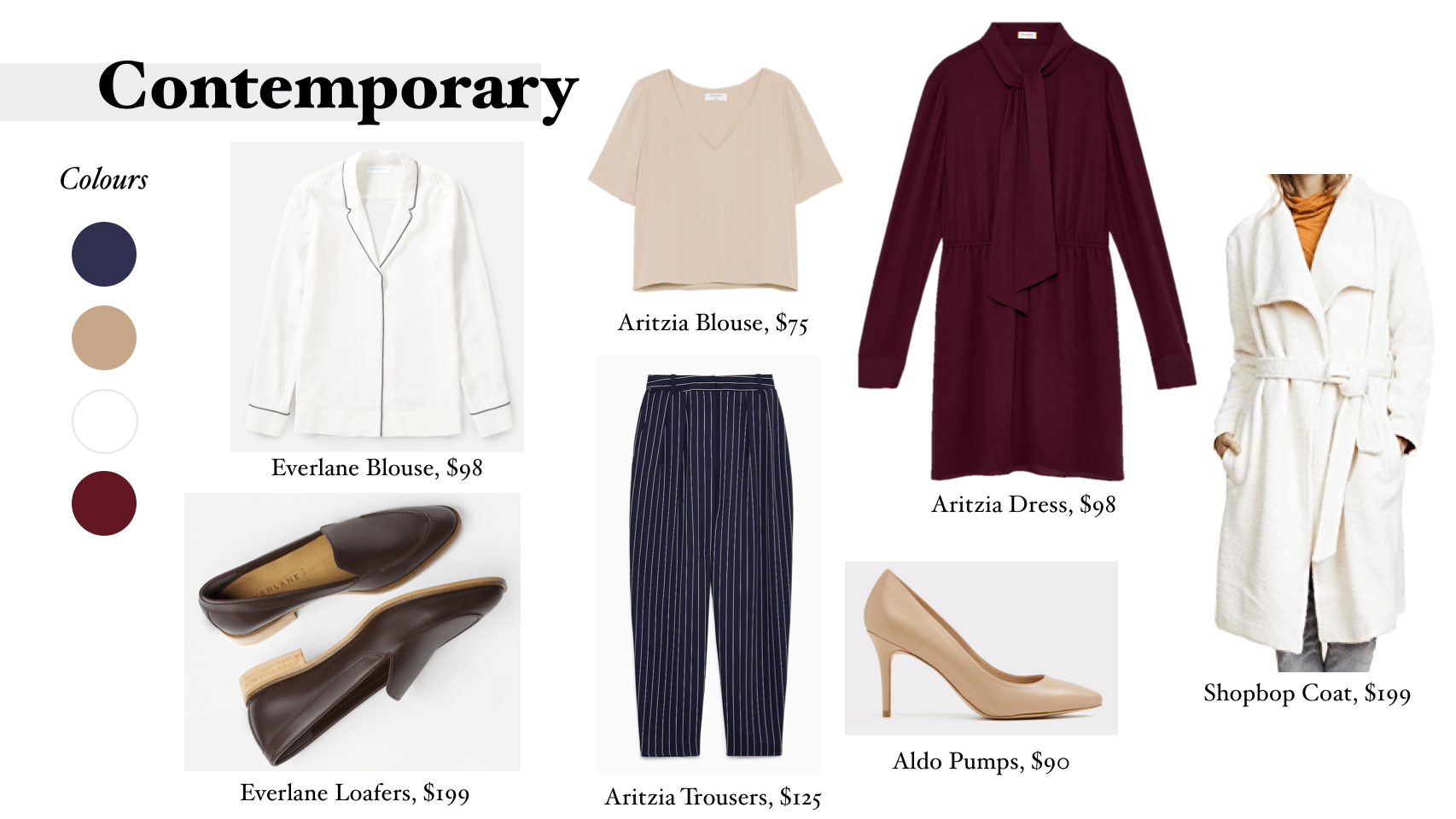 Not to play favourites, but I think this contemporary style is probably my favourite of the bunch. I love the colour palette and am seriously considering modelling my next fall capsule after this!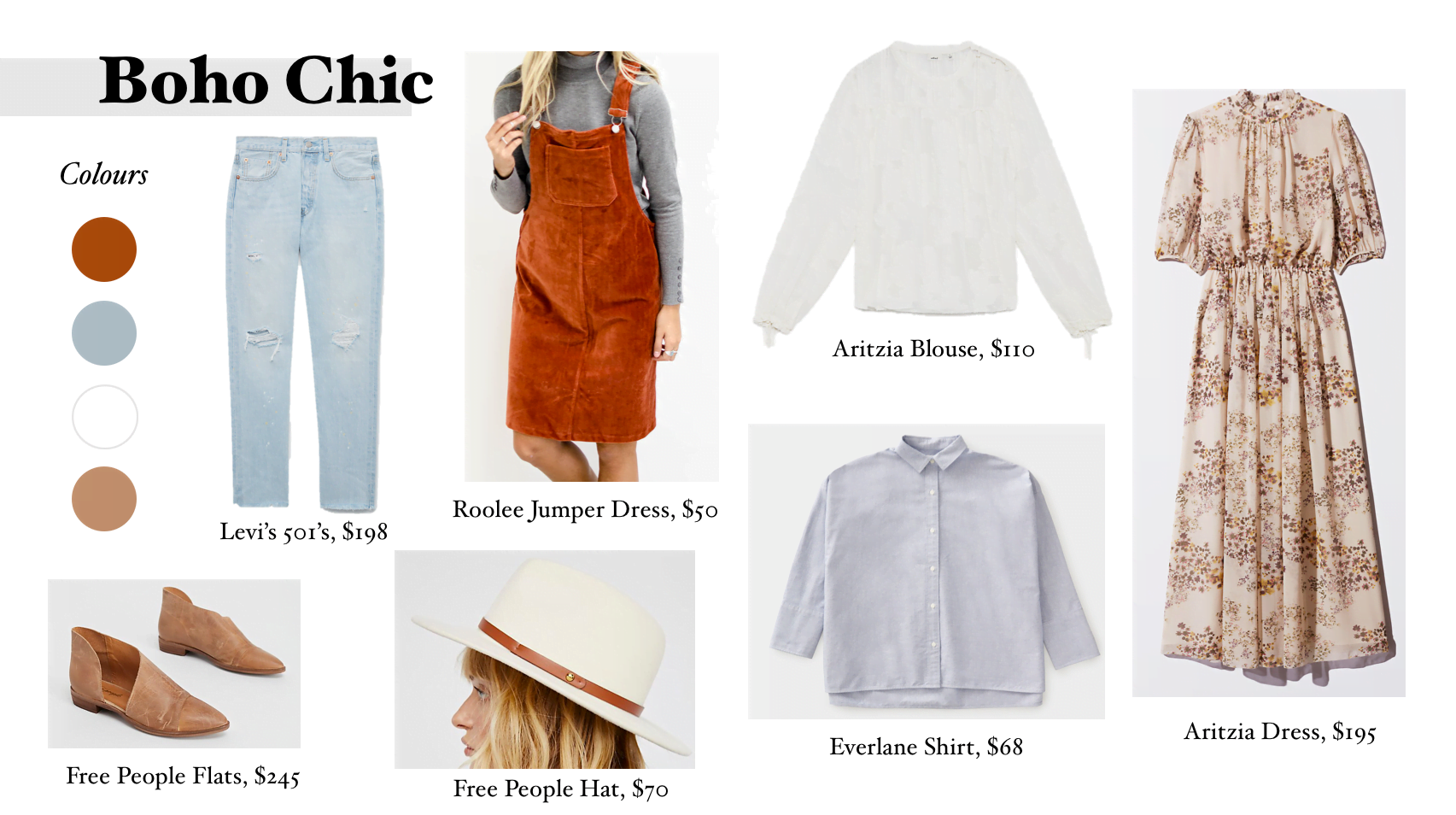 Last but not least, the boho chic board! I had a lot of fun creating this one because it's probably the furthest from what I currently own in my closet. However, I do feel myself gravitating toward this style more and more these days. And those flats are to die for – I'm looking for a neutral pair for my spring capsule, and I bet I will end up grabbing those!
Let me know which style is your favourite in the comments below!
Until next time,
Emily
Pin for later: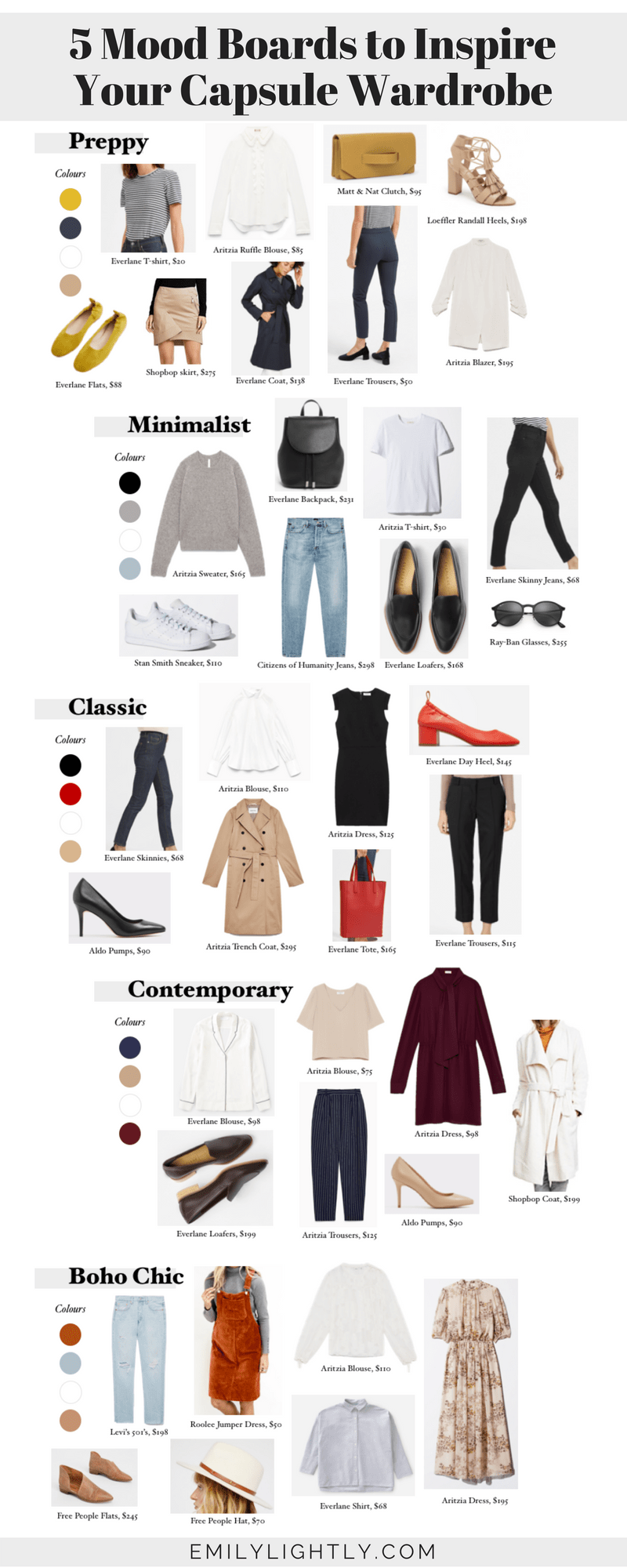 P.S. This post is not sponsored in any way, nor is it affiliated with any of the brands listed above. I hand-picked the items based on what is currently available and the style I was going for, not necessarily based on the brand.