Happy May long weekend! In the spirit of the holiday, and the fact that next weekend I'm heading on a short getaway to the Okanagan, I wanted to create a quick travel capsule wardrobe. In this article I'll be showing you everything I'm packing, complete with outfit inspiration.
The Travel Capsule
When deciding what to pack, I mainly consider two things: what activities I'll be doing, and the weather. On this trip I'll mainly be visiting with friends, relaxing, and maybe (probably – definitely) doing some wine tasting. So it will be a pretty relaxed, casual trip trip (the best kind), and I've tried to reflect that in the items and outfits I'm bringing.
We'll also likely get hot, summer weather so I'm making sure to bring options that complement the heat. While you might have seen some of these items in my current spring capsule wardrobe, I'm pulling in a few things from my upcoming summer capsule just because I'm expecting to get a lot of sunshine on our trip. So you're also getting a bit of a sneak peek into my capsule wardrobe for summer!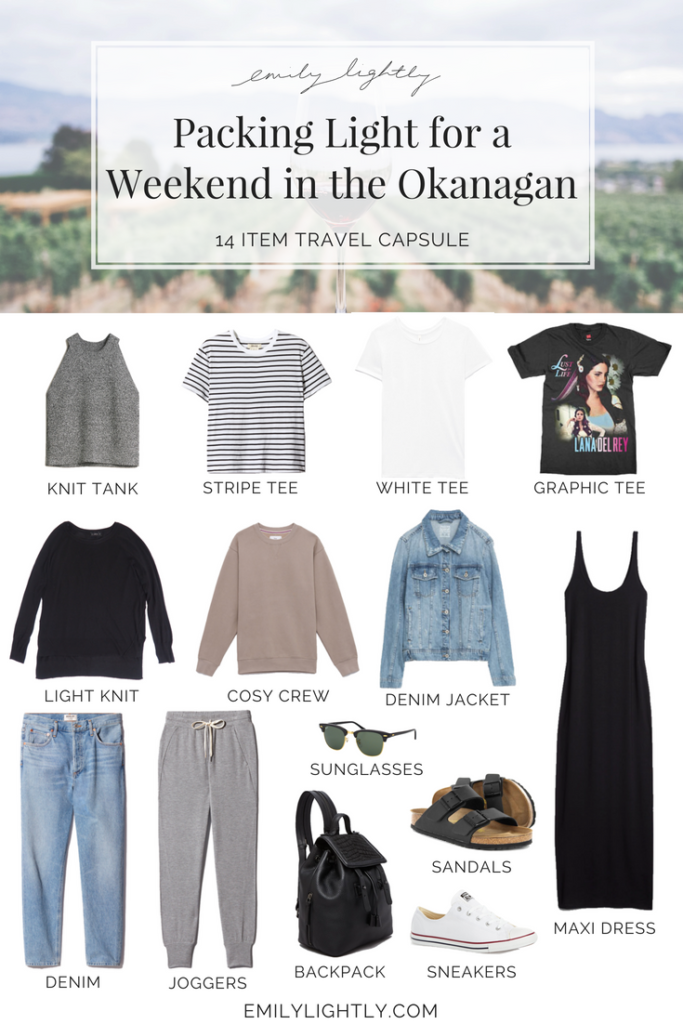 I've had all of these items in my wardrobe for some time aside from the graphic tee, which means many of them are no longer available. But I'll do my best to link to similar pieces here:
Knit Tank – Aritzia / Stripe Tee – Artizia (similar) / White Tee – Aritzia / Graphic Tee – Lana Del Rey (unavailable) / Light Knit – Zara (similar from Everlane) / Cosy Crew – Aritzia / Denim Jacket – Zara (similar from Levi's) / Denim – AGOLDE / Joggers – Aritzia (similar) / Maxi Dress – Aritzia / Backpack – Mackage (love this vegan option from Matt & Nat) / Sunglasses – Ray-Ban / Sandals – Birkenstock / Sneakers – Converse
As usual, this capsule doesn't include things like intimates or activewear. But even with those items added in, I should be able to fit everything in a weekender bag no problem!
The Outfits
With these fourteen items, I was able to create eight looks. My trip will only be four days, but as much as I like to travel light, I also like to have options when I travel. I prefer to wear shirts only once, especially on travel days where I'll be stuck in a car or on a plane for a few hours. But I think things like bottoms, dresses, and jackets can all be re-worn multiple times while travelling, even if you don't have easy access to laundry.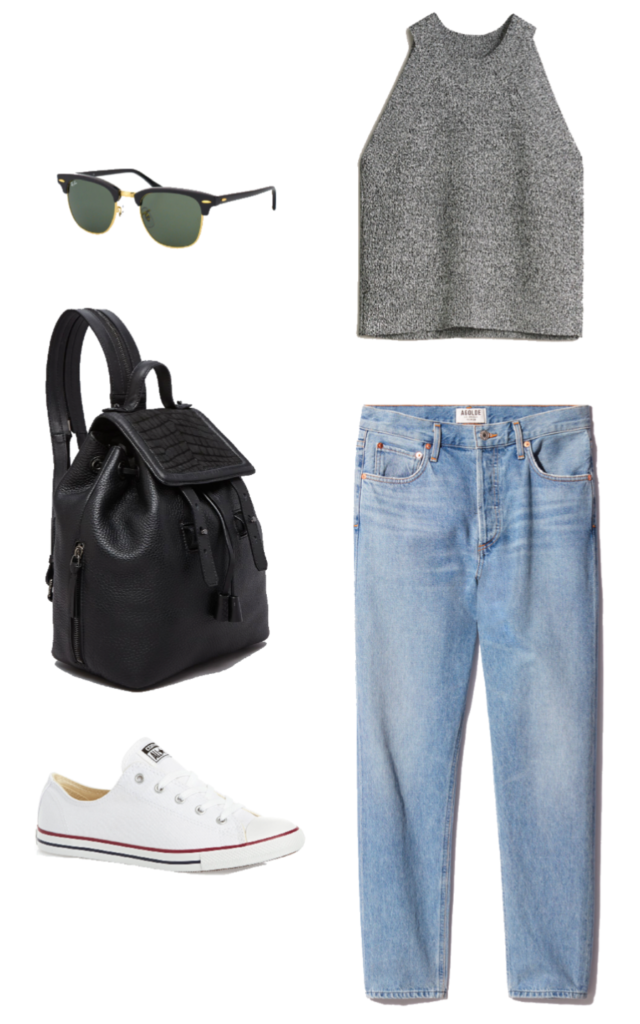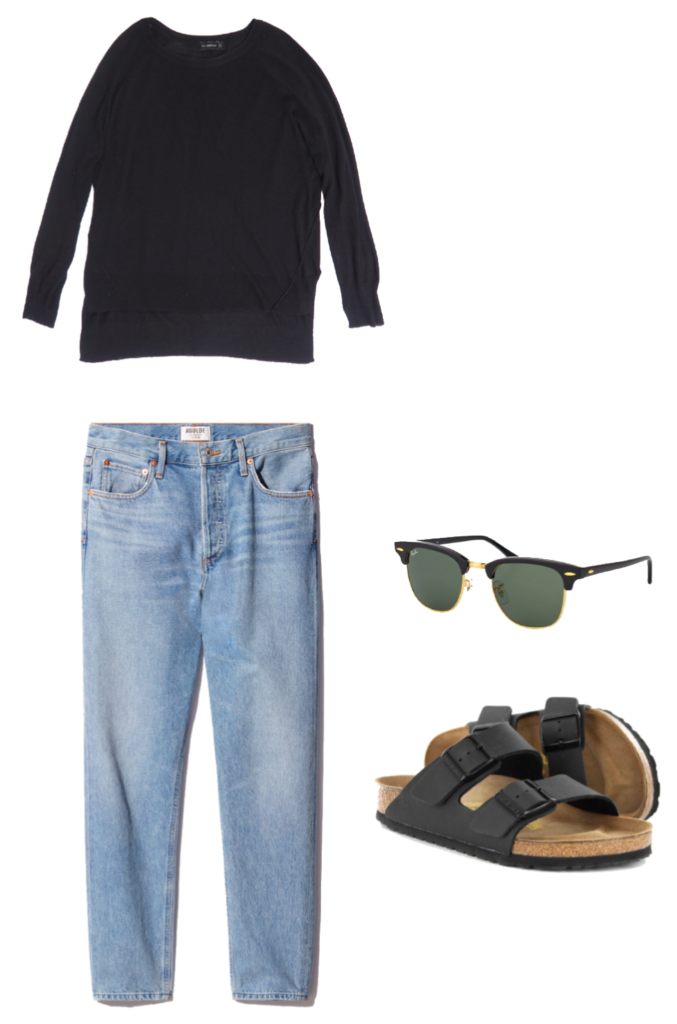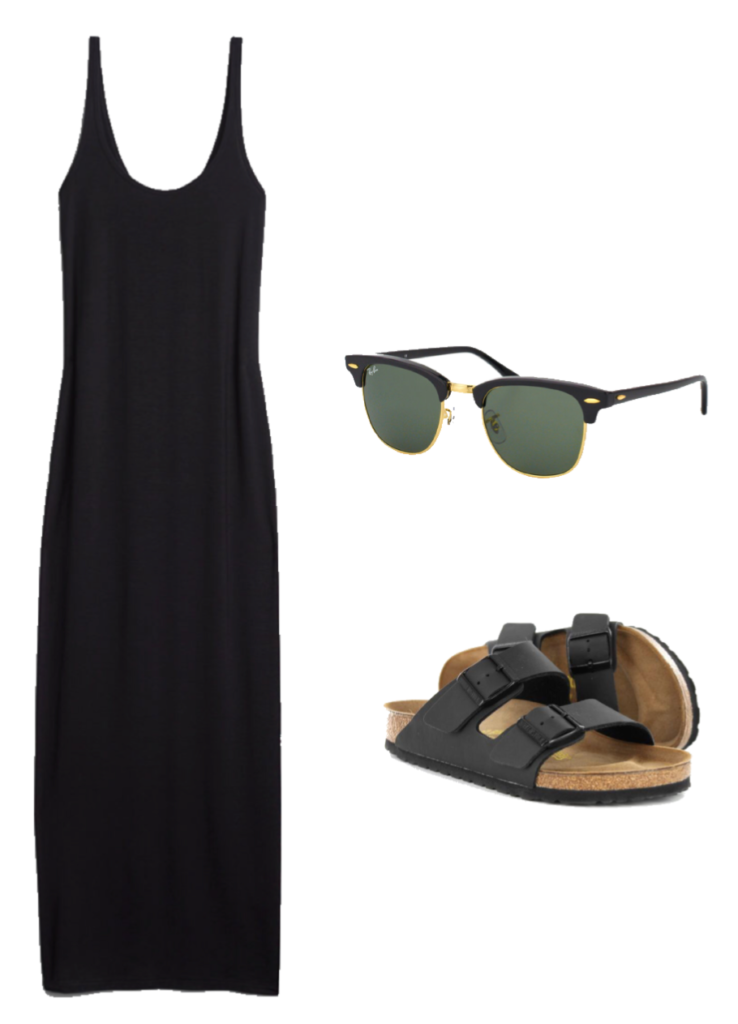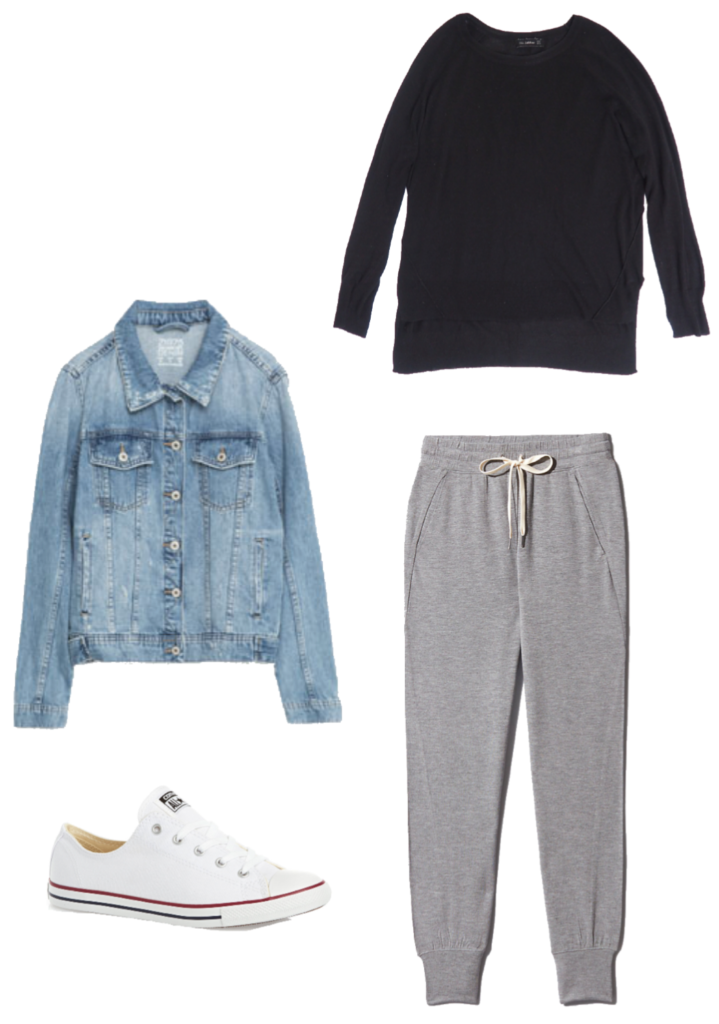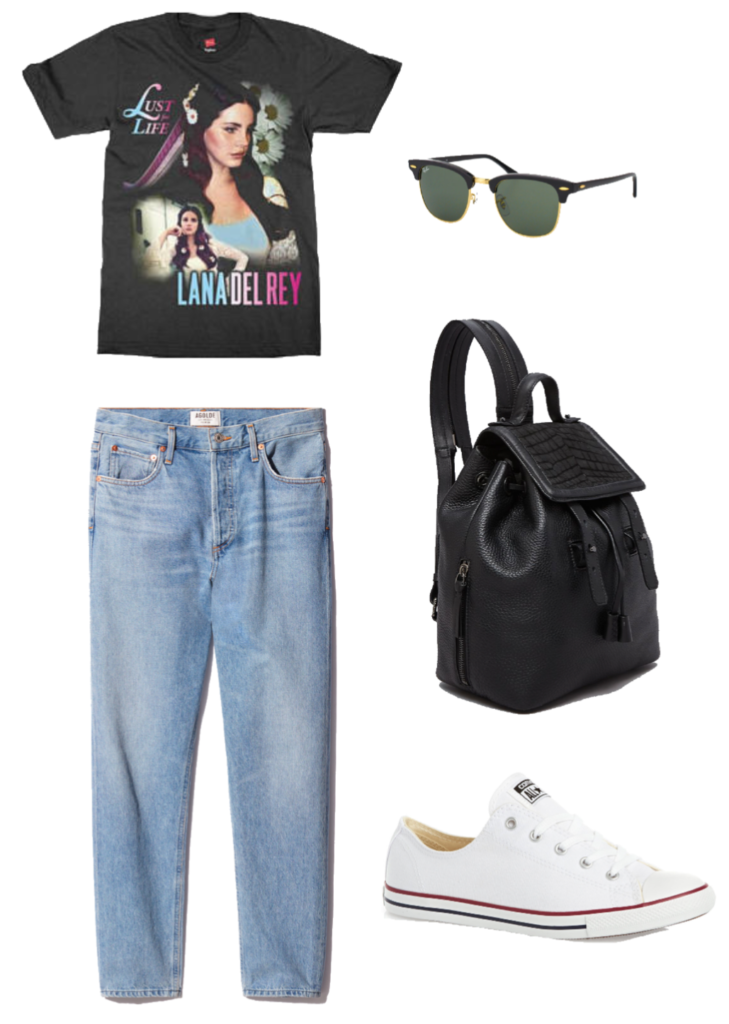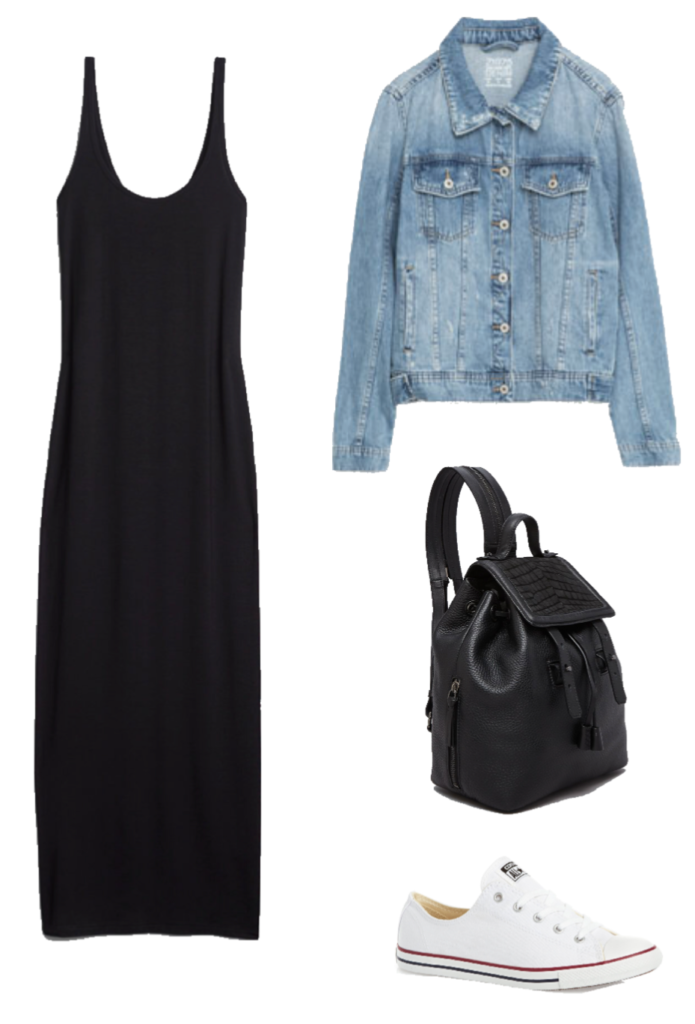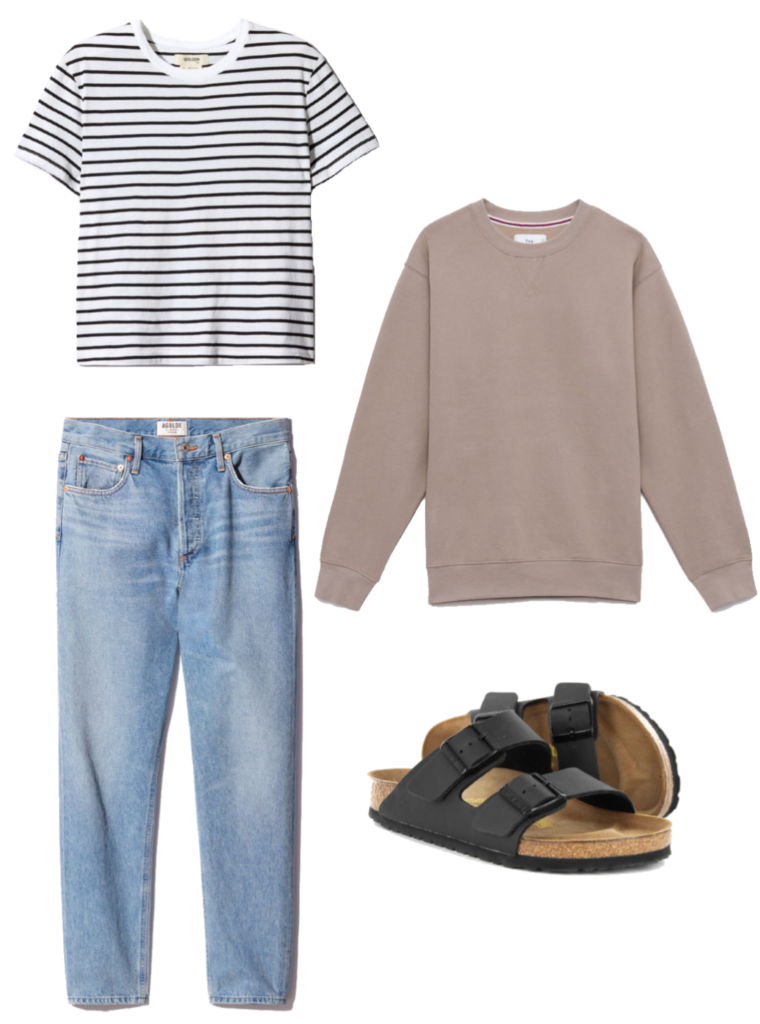 I hope this article gives you some packing inspiration for any upcoming trips you have planned this summer. Let me know your thoughts in the comments below and as always, thanks for reading!
Emily