This article is the first in a series I'll be doing all about style basics. It will highlight essential pieces that you need if you want to build a well-rounded and stylish foundation for your wardrobe. Today, we're talking four essential coats or jackets that will take you through the entire year and all seasons (depending on where you live in the world, of course!)
You will have seen these pieces before in my year-round capsule wardrobe. Technically I think these are the only four coats you really need in your closet, and could get by with just these. However, they also make a great base for a seasonal capsule wardrobe that you can build upon with other pieces throughout the year, which is what I use. Alternatively, if you're just looking to round out your closet with stylish basics, you'll want to make sure you have these four pieces.
1. The Classic Trench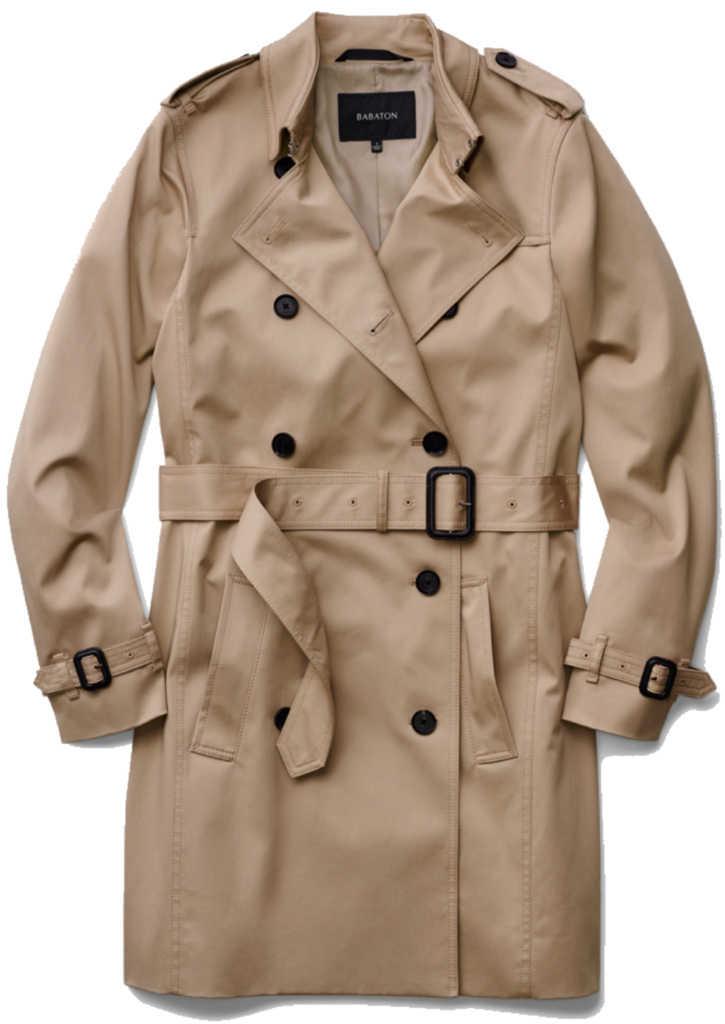 This is a great coat to have in your arsenal because it is just such a classic style. You can buy one and have it your entire life – just make sure you buy something built to last. This one is a heavier material, which makes it look more high-quality and also keeps me warmer. I tend to wear this in the spring and fall when the weather is cooler and there might be wind or rain. I also love how it is such an easy piece that can totally elevate a basic look and make it seem a lot more elegant and chic.
The one I have is from Aritzia; I've had it for several years now and it still looks brand new. I decided to opt for the classic tan colour, but you could go for other neutral colours like black or navy to keep it classic. Or, if you want more colour in your wardrobe, you could choose something brighter like red. As long as you're able to mix and match it with what you already have, choose what suits your personal style.
2. The Denim Jacket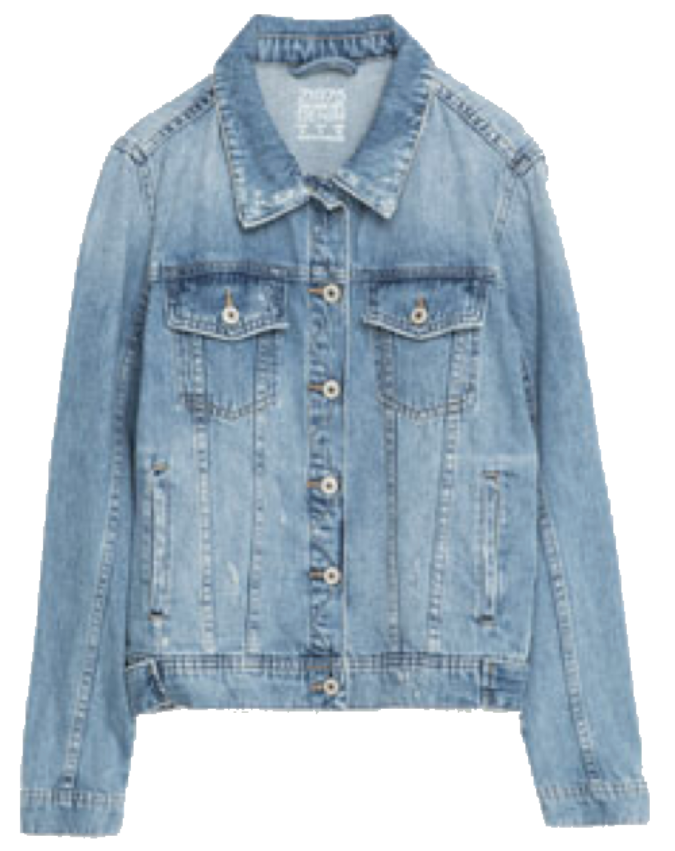 I love a good denim jacket. It's more of a casual piece, but it's great to have for the warmer months like spring and summer. It looks great layered over anything from t-shirts and camis to blouses and dresses. The one I have is from Zara, and it's lasted me well over the years. However, if I were to choose something today, I'd go with a more sustainable and high-quality option like this one from Levi's.
3. The Leather Biker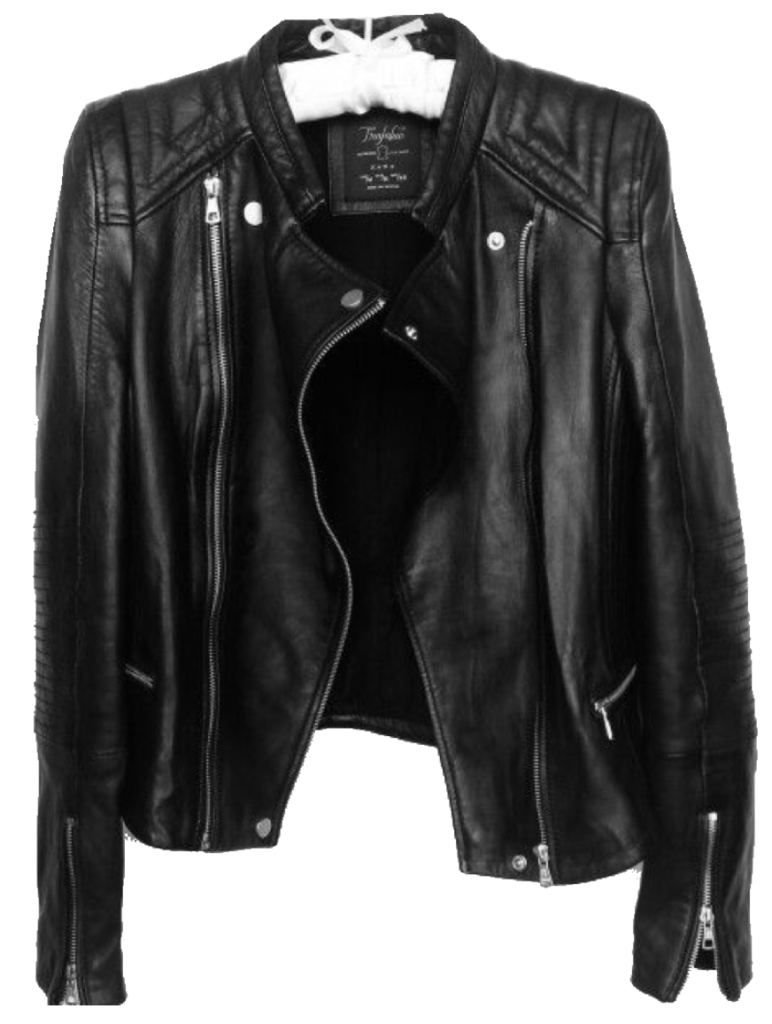 You just can't go wrong with a black leather biker jacket. Depending on how you style it, it can look super chic and stylish or cool and a little edgy. It's a great piece to have in your arsenal as this style has stood the test of time, and it's also really versatile. You can pair it with anything from jeans and heels for a night out or a long dress and boots in the fall. When it comes to colour and material, I prefer black leather since it's the most classic and wearable. However you could opt for another neutral colour like brown, or a different material like suede to change things up and make it more true to your own style.
I picked up this one from Zara a few years ago and it is real leather. If you're looking for a leather option, I love the quality of Mackage (I have always eyed their Kenya jacket but it's just too much of a splurge for me.) For a vegan leather option, I love the look of this one from Zara.
4. The Wool Coat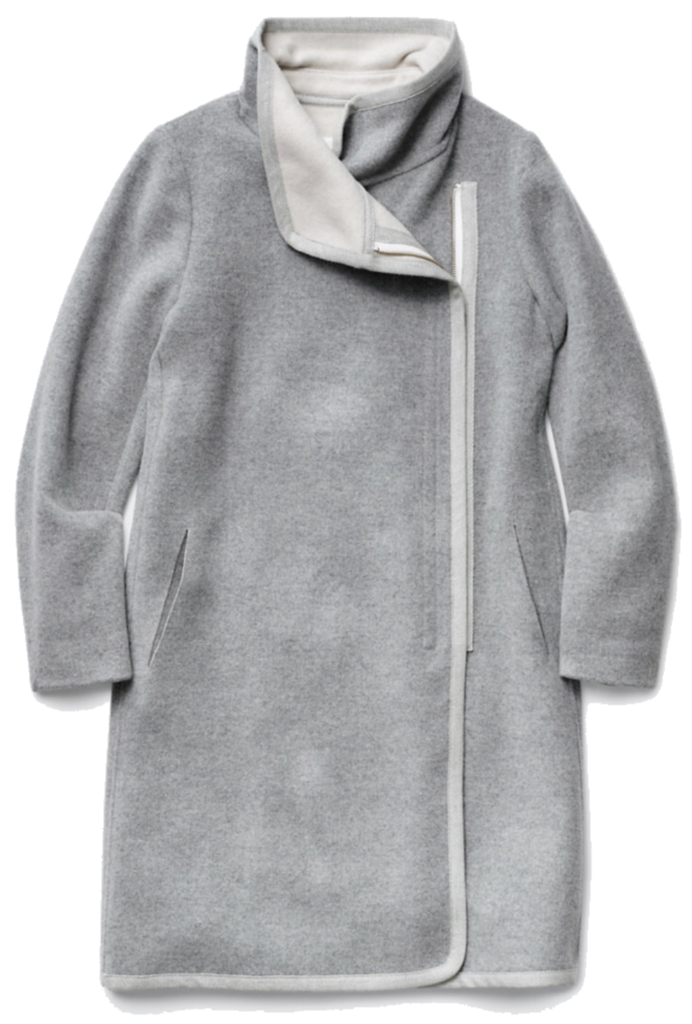 Last but not least, a warm wool coat is an essential piece for the colder weather in fall and winter. The one pictured here is my trusty Cormac coat from Aritzia. I think I wore this every other day (if not every day) this past winter. The colour and fit are perfect, which makes it easy to throw on over any outfit and stay cosy but still stylish. I went with grey since I have a lot of black already in my wardrobe. Other neutral options would be black, navy, olive, or even burgundy. Similar to the trench coat, you could pick your favourite colour as long as you know you'll get a lot of wear out of it. For a more sustainable option, I love the wool coats by Everlane.
I hope you enjoyed this article. Let me know what your favourite essential pieces are in the comments below!
Thanks for reading,
Emily
Pin for later: