Today's outfit is a super simple look incorporating some of my favourite pieces. I always feel most comfortable in jeans and sneakers. However, I didn't always know this about myself. I actually have the capsule wardrobe to thank for finally discovering my 'daily uniform'. Without going through the process of decluttering my closet and thoroughly examining my personal style, I'm not sure I ever would have stopped experimenting with new styles and trying to keep up with the trends.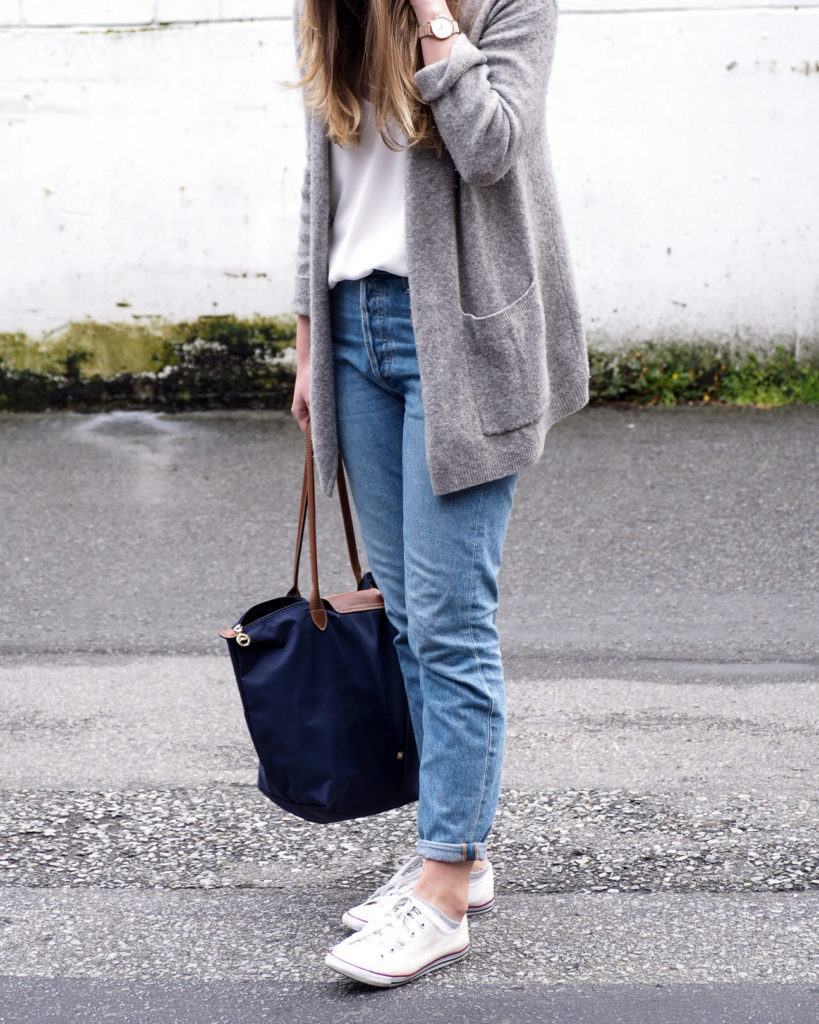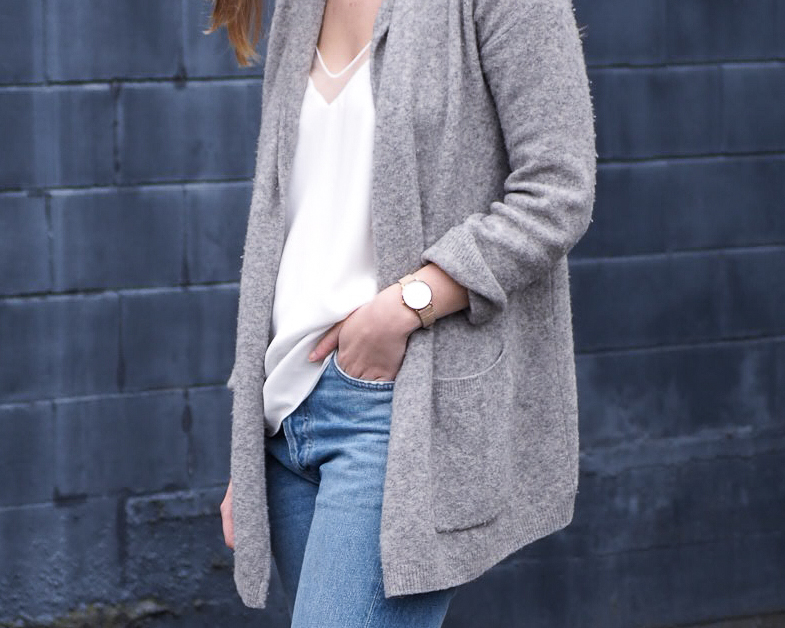 There are a lot of benefits to having a personal uniform. It makes getting dressed in the morning a lot easier, especially when you're rushed, because you have a tried and tested outfit formula to fall back on. You just know that you feel good in it and that you'll be comfortable, so you don't need to think about it too much. Experimenting with fashion and trends can be fun, but I'm also a creature of habit who just likes to feel cosy in my favourites a lot of the time.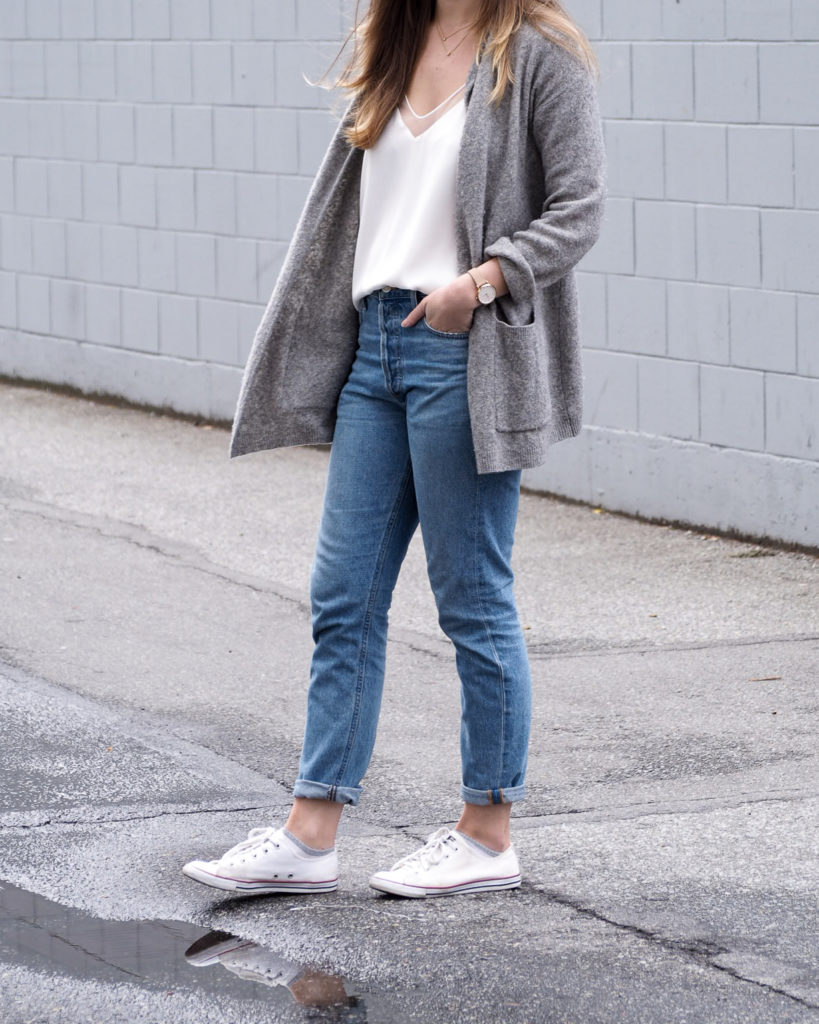 Knowing your uniform is also a great way to reduce the amount of money and resources you spend on clothing. Like I said, experimenting with trends can be fun, but it's costly for your wallet and the planet. Reducing consumption is really the best way to make sure that we're not using more than we need and depleting resources. It also lets companies know that they don't need to produce so much stuff. In turn, your closet won't be full of fleeting-trend items that go out of style quickly and also don't have the highest quality to last in your wardrobe a long time. This cuts down on the amount we're throwing away into landfills and disrupting local economies in overseas countries. For more on this subject, take a look at my article on the dangers of fast fashion.
All that aside, the best personal reason for having a daily uniform is the feeling of confidence and contentment that comes from knowing your true personal style, having a closet full of items you love, and feeling good in what you wear on a day-to-day basis. This article will take you through some of my tips tips on how you can find your own daily uniform and the details of one of my favourite staple outfits.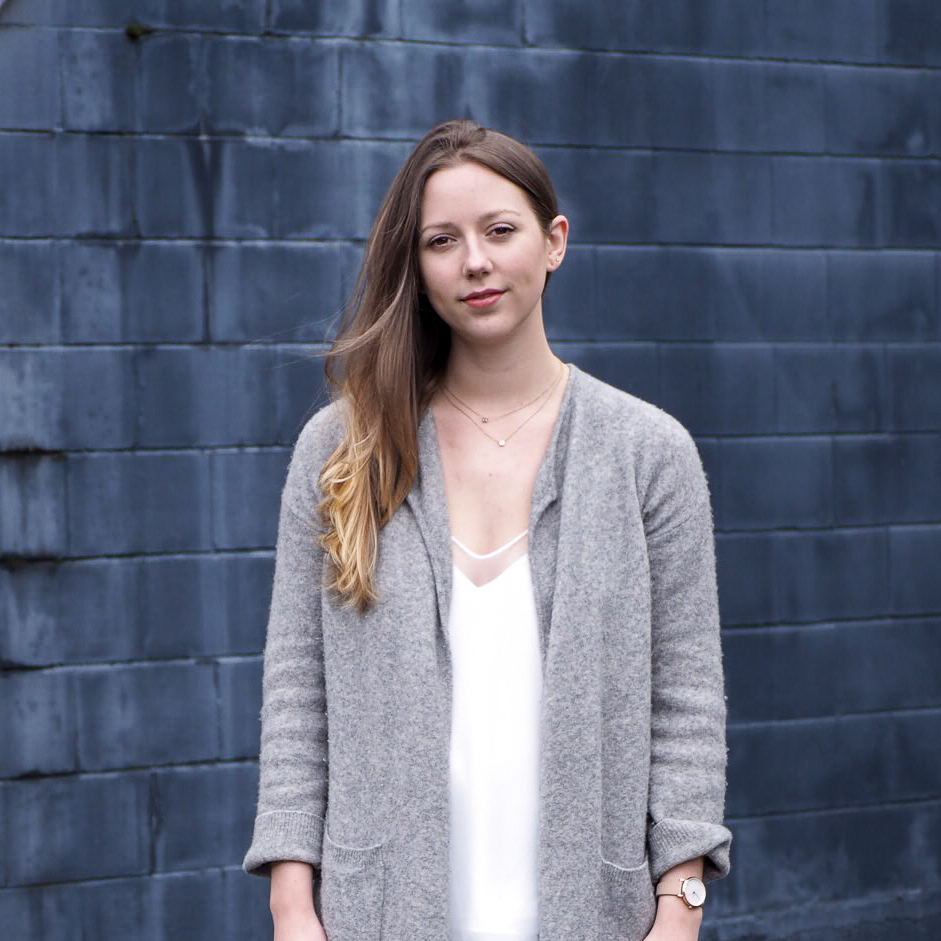 How to Discover Your Daily Uniform
The first tip I have for finding your daily uniform is to get rid of all of the clutter. Remove items from your closet that you don't get a lot of wear out of; clearly these are items you don't feel comfortable in, since you don't wear them often. Next, single out the clothing you reach for on a regular basis. What do you tend to wear most days? Which kinds of outfits best suit your lifestyle and the activities that make up your day? What do you feel the most comfortable and confident in? What outfits make you really feel like you – these are the items that are true to your personal style.
A great exercise is to pretend you're packing for a trip and only get one carry-on. What most-loved pieces are you bringing with you? If you had to discard everything that you couldn't pack, which pieces would you decide to keep? This is where a capsule wardrobe or simplified wardrobe helps a lot. You remove a lot of the clutter and pare down your closet to just those essentials that you love to wear and suit your lifestyle. If you go through this exercise, even just to practice, you should start to get a better sense of your personal style, what outfits you gravitate towards, and what could be considered your own daily uniform.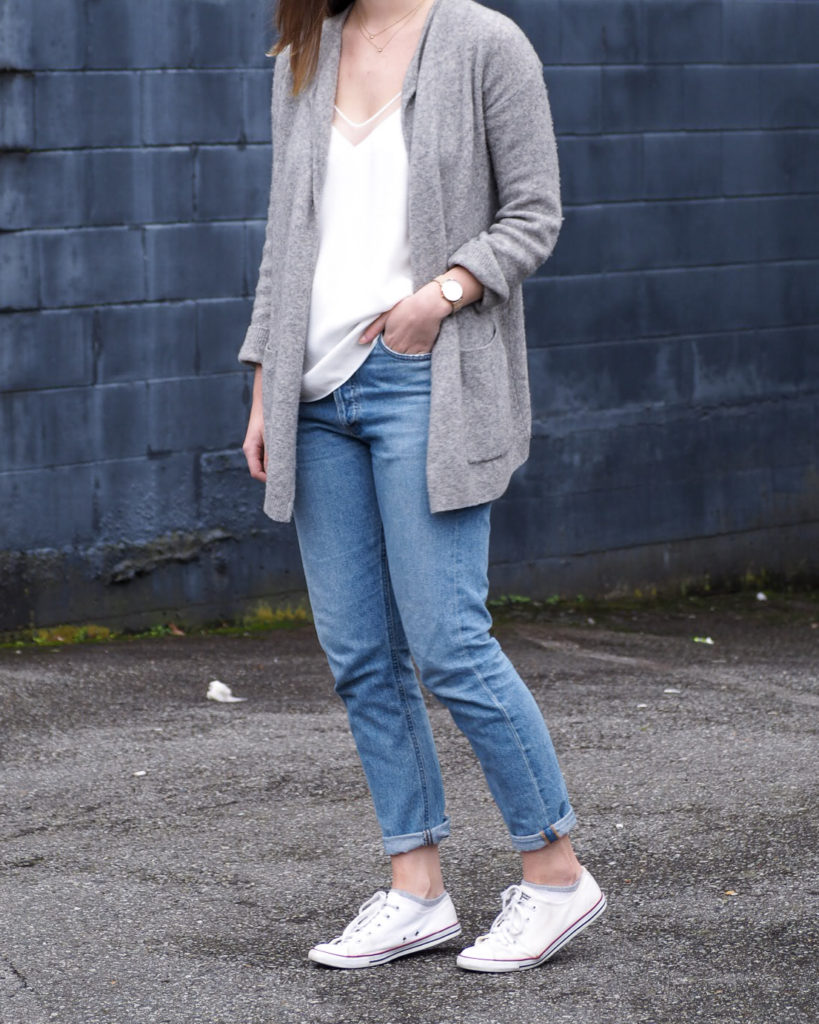 Finally, my last tip is to find outfit inspiration that you like. My two favourite places to find inspiration are Pinterest and Instagram. Perhaps there are one or two bloggers or celebrities whose style you absolutely love and want to emulate. Seeing how others style up items that you love to wear is a great source of inspiration for your own closet and can give you ideas that keep your daily uniform from being repetitive or boring.
Last but not least, let's talk details of this outfit. I'm wearing two of my absolute favourite items from my closet – my Agolde jeans and white Converse sneakers. I get so much wear out of both of these; I'm really getting my money's worth! The cami and cardigan (similar) are both from Aritzia. I'm not one to wear a cami on its own, but I've found that I'm comfortable when I layer it with a cosy sweater so that's what I've done here. Finally, the watch is a piece from Rosefield. The neutral strap goes with everything and it just adds a little something extra to this outfit.
I hope you enjoyed reading this post. Let me know in the comments below what your daily uniform is, or what you love to wear on a day to day basis!
Until next time,
Emily
Pin for later