In this article I'll be sharing what I believe is the ultimate basic year-round capsule wardrobe. These are the pieces that I consider to be absolute essentials in my closet. It can totally work as your year-round wardrobe on its own, or serve as a foundation to build on with more seasonal pieces throughout the year. I personally tend to use it as the second option; with each season I add in a few more colourful and trendier items to mix things up a little. You'll have seen a lot of these items previously in my winter and spring capsule wardrobes.
The best part is that it has everything you need, including shoes and accessories (it doesn't include intimates, active wear or swimwear, however). It's also extremely versatile. With just these 40 items, I'm able to create looks for any occasion and any time of year, and they'll never go out of style!
I thought this would be useful for capsule wardrobe beginners who need some direction getting started and paring down their closet to just the basics. It's also for those of you who have already simplified their wardrobe, but are looking to build in more basic staples.
With all that out of the way, here is my basic year-round capsule wardrobe along with a few outfit ideas to give you some inspiration!
A Basic Year-Round Capsule Wardrobe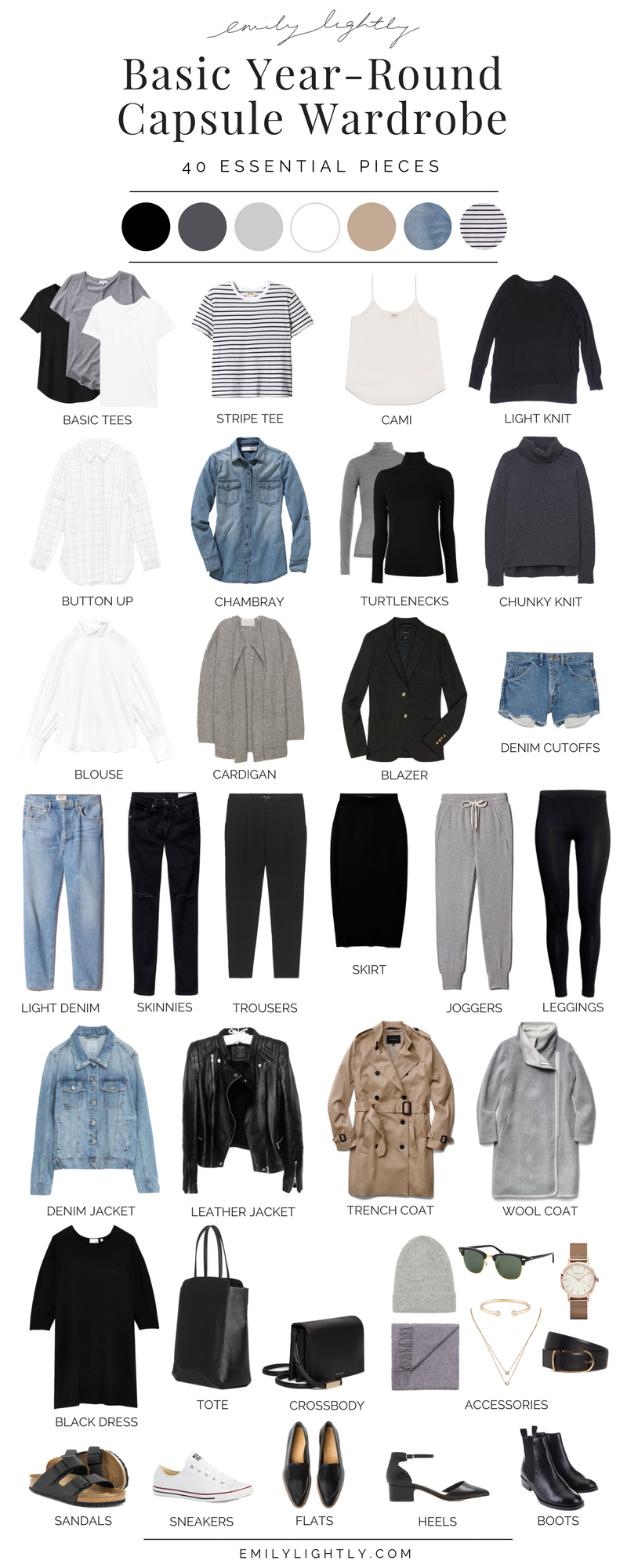 Item List
I've curated this wardrobe over several years, which means the exact pieces I have are mostly not available anymore. That said, a lot of these are classics that don't go out of style, so you should be able to find something similar at your favourite stores year-round. I've linked to some similar pieces in the list below, as well as at the end of this article.
You can also likely find good ones secondhand if you're looking for a more sustainable option. If you follow this guide and decide to pick up a few new things, I would definitely recommend investing in high-quality items that will last you a long time.
Outfit Ideas
Look 1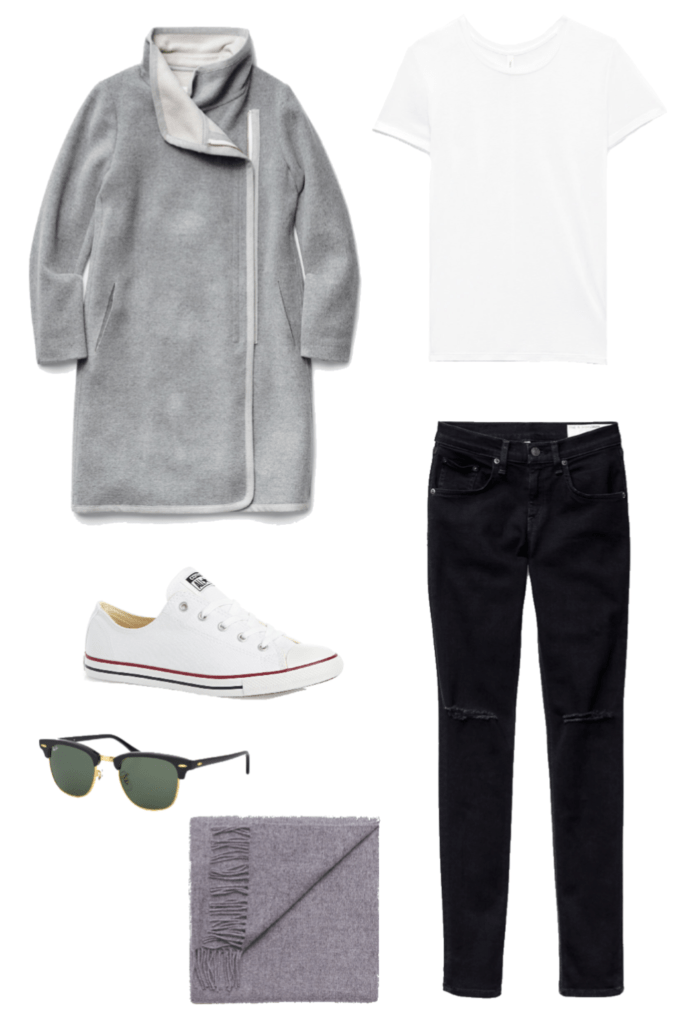 This is an easy everyday favourite that can be worn year-round. Just swap out the wool coat for the leather or denim jacket in warmer weather, or add the cardigan to layer up in winter!
Look 2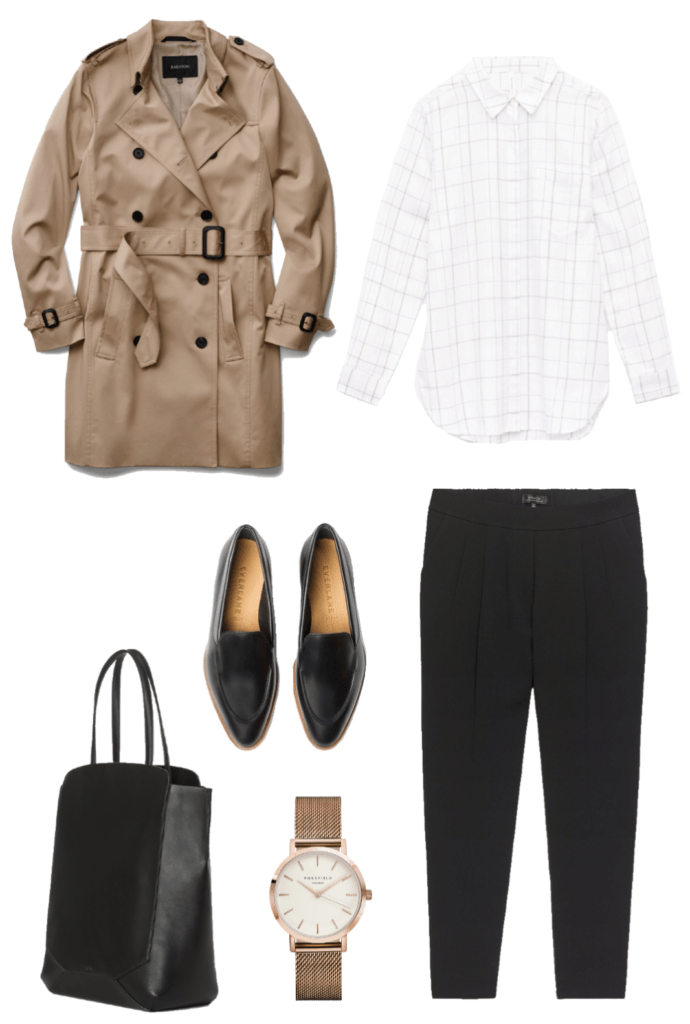 This is just your typical office look. I love how the faint check pattern on the shirt gives it just a little something extra.
Look 3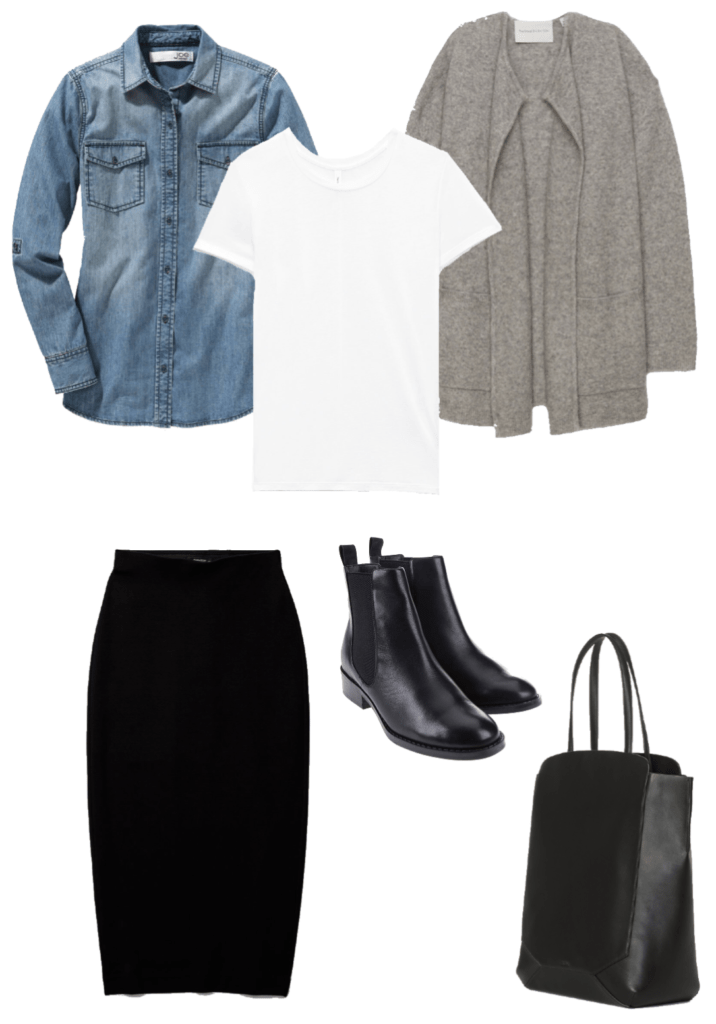 I love layers, especially in Vancouver where you never really know what the weather is going to do! This is such an easy and cute outfit, and you can easily swap out the shoes depending on the occasion.
Look 4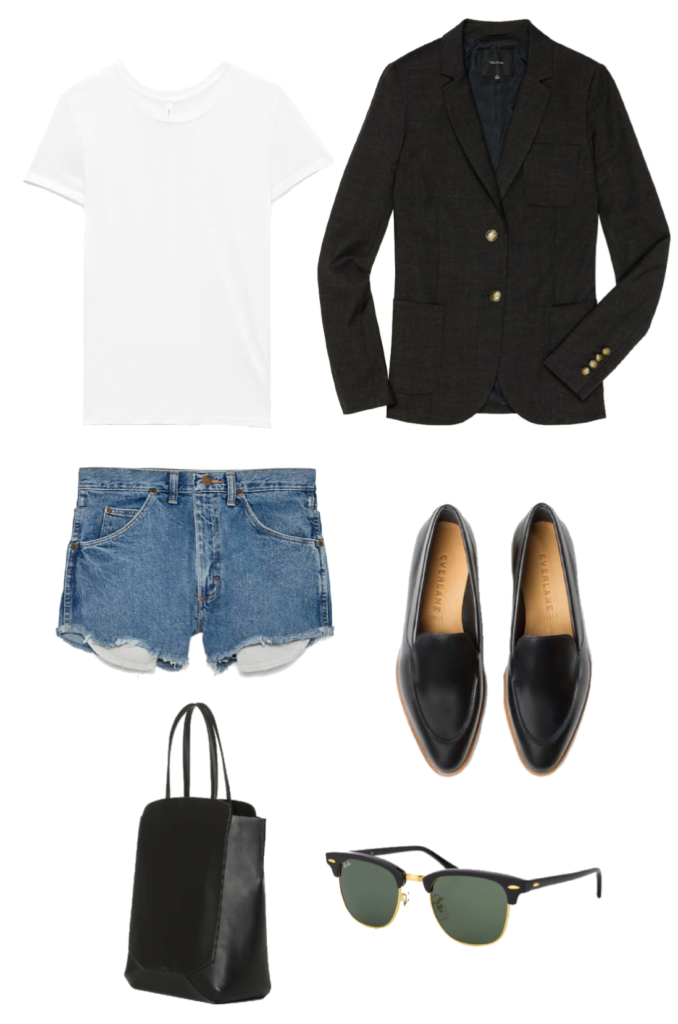 This has got to be one of my favourites – it's just so cool and chic. In the summer you could swap the flats for the sandals or sneakers as well!
Look 5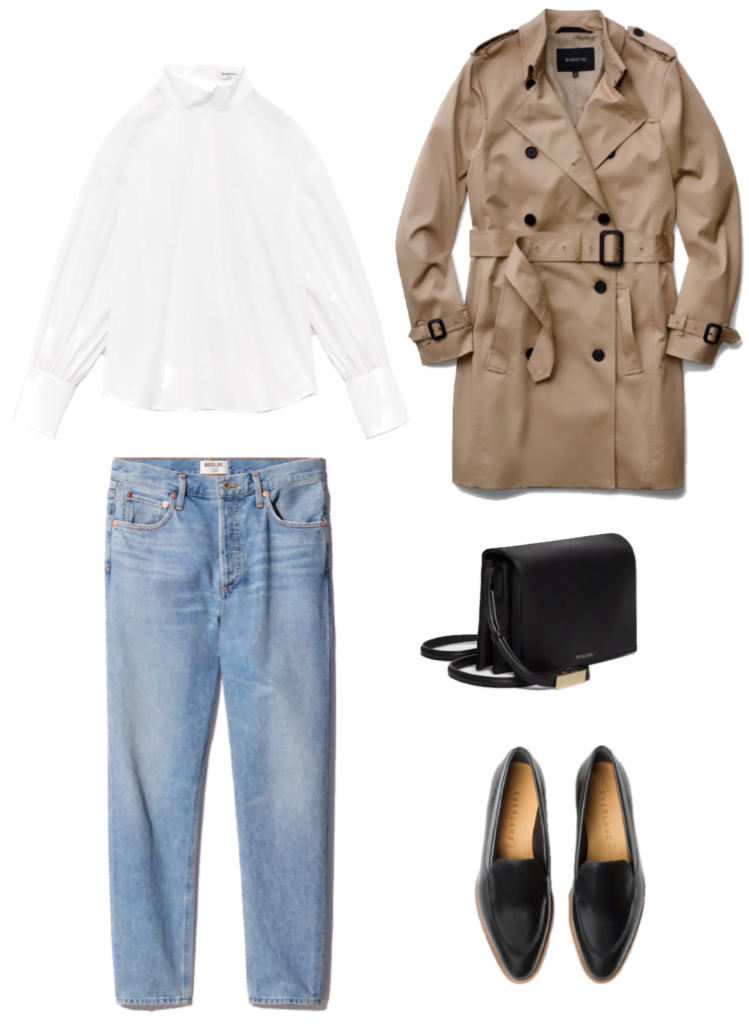 Just pop a bold red lip with this look and you're good to go!
Look 6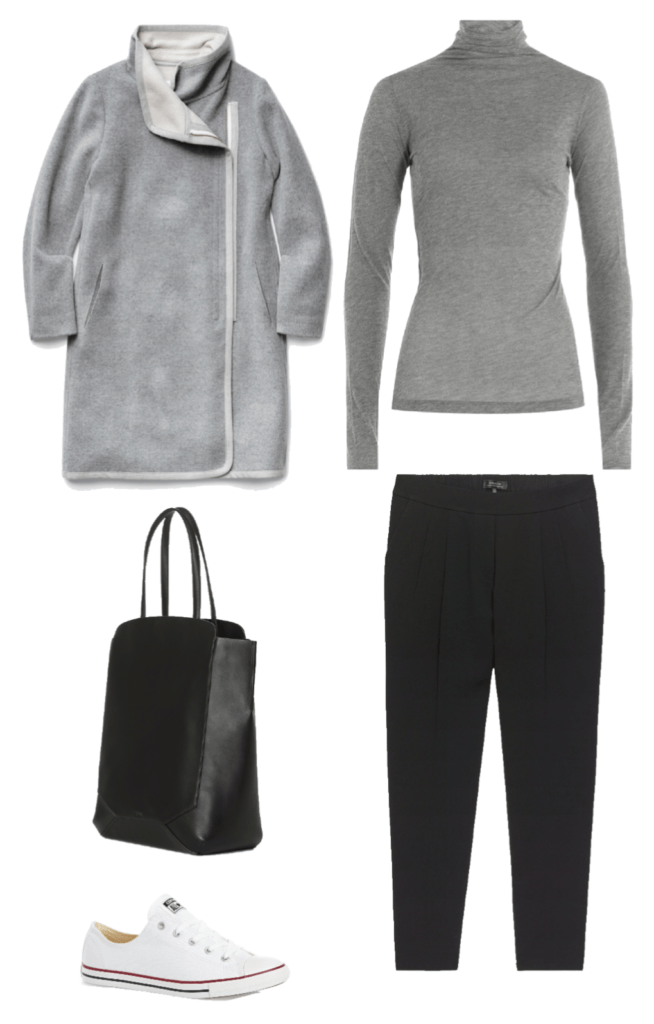 A very streamlined and minimal look that can be dressed up or down, as pictured here with the sneakers.
Look 7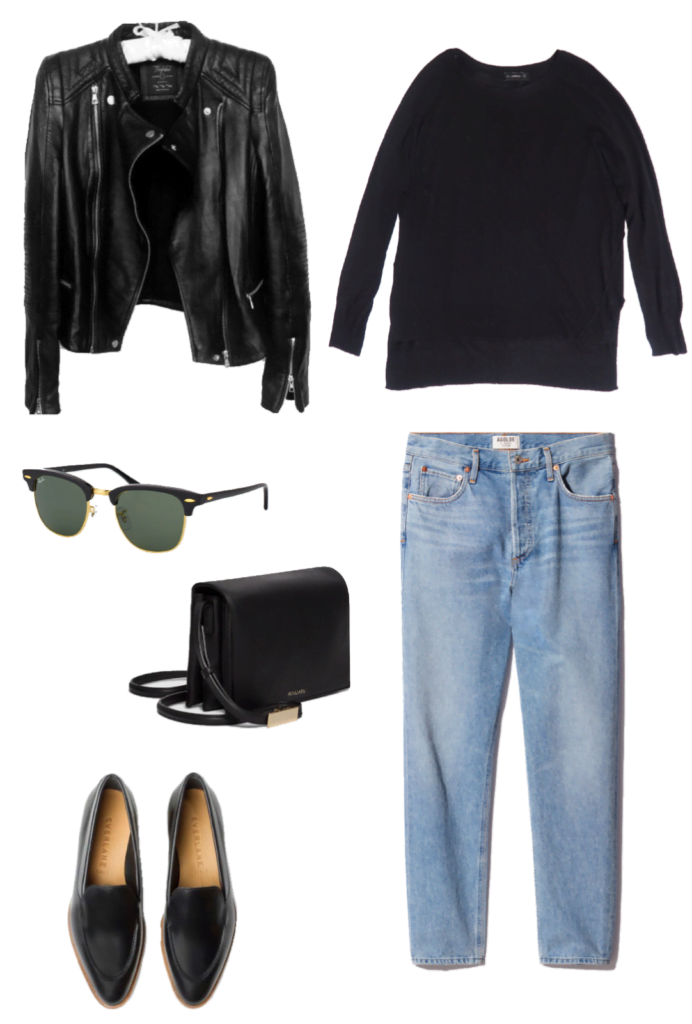 This is one of my favourite outfits in my closet. Whenever I don't know what to wear, I can always come back to this.
Look 8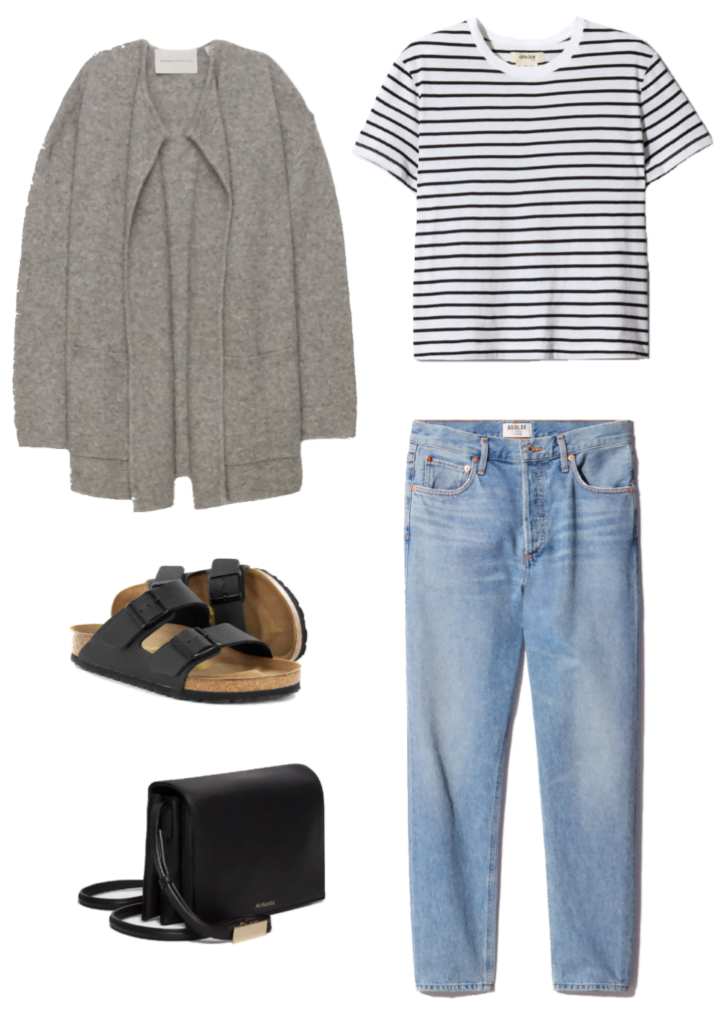 Love, love, love this look! Again, it could be switched up for the season by swapping the cardigan for a jacket and the sandals for shoes or boots.
Look 9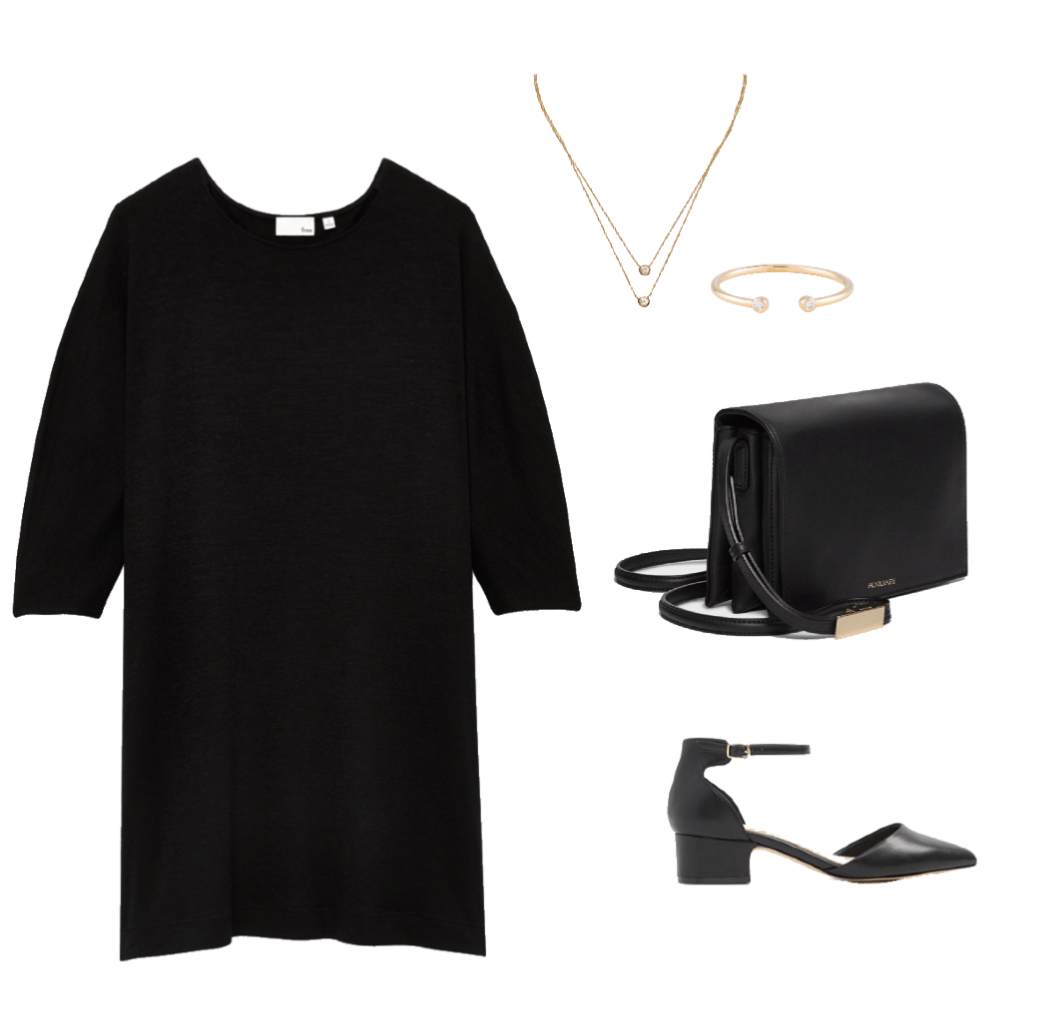 This is a simple and classic look for anything from date nights to more formal events. Because it's so simple you can really play it up with your accessories, makeup and hairstyle to give it something extra and make it different each time.
Look 10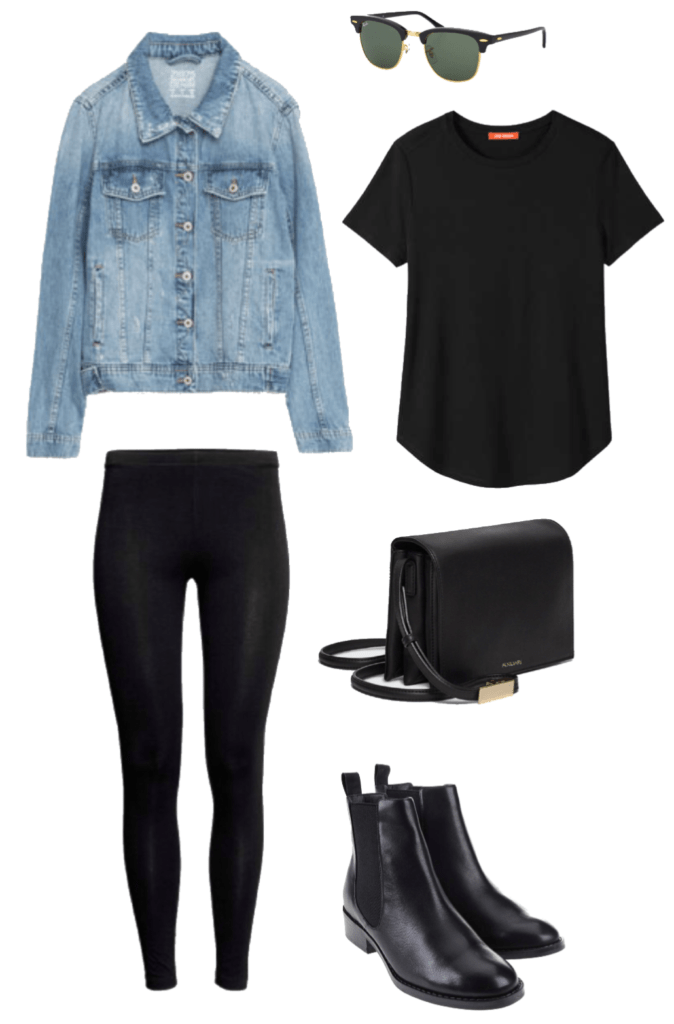 This outfit is perfect for the weekend or running errands. I pretty much live in these boots most of the colder months, in summer you could pair it with sneakers or sandals too!
Look 11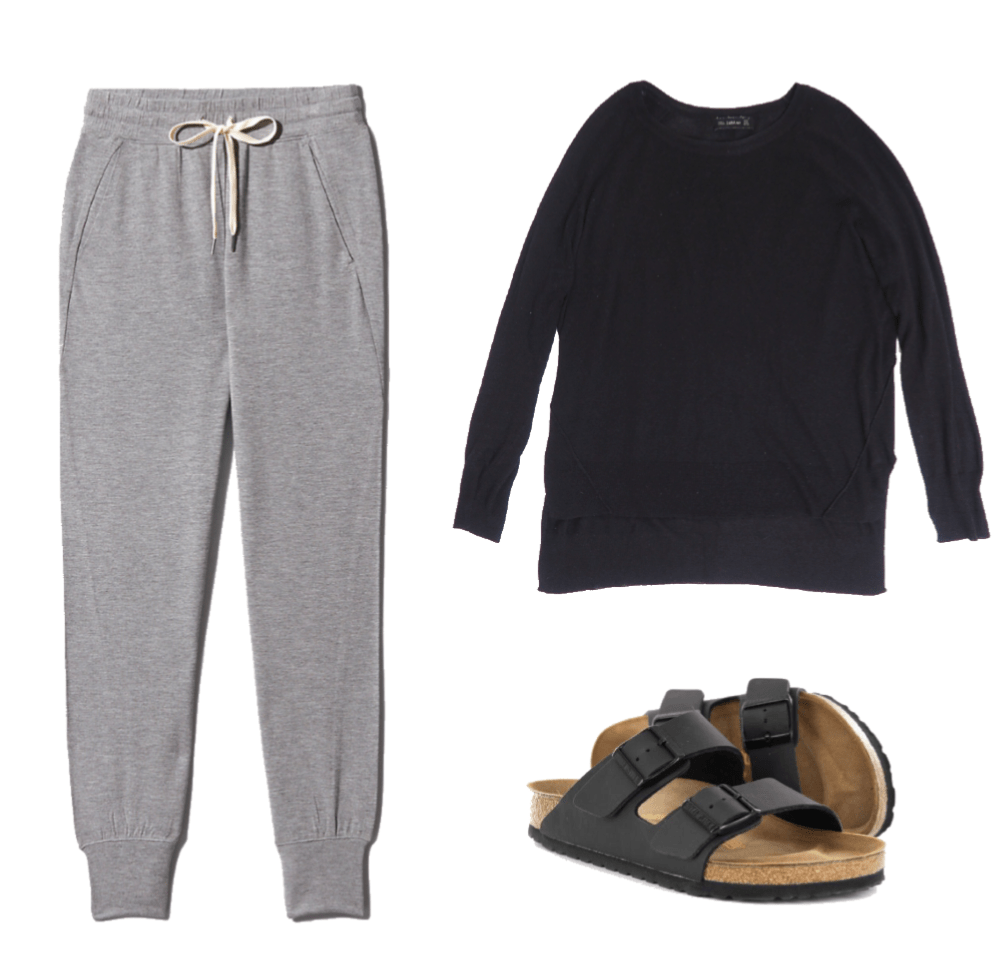 I had to throw in something ultra casual to be realistic, because honestly I wear stuff like this around the house all the time, and sometimes out of it too! I love that the joggers are still so comfy but are just a smidge elevated from your typical athletic sweats, which makes it okay, right? RIGHT?
Look 12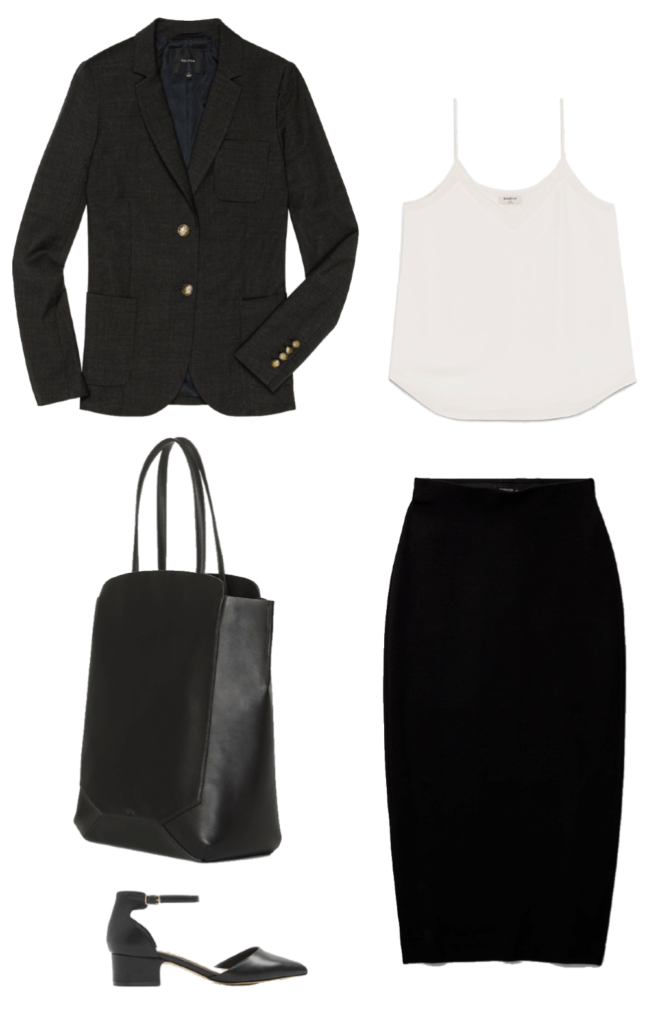 Finally, this last look is great for a day at the office or an evening out for cocktails. The low heel on the shoes makes it so easy to go all day without feeling the need to switch into something more comfortable.
That's it for the outfit ideas! I get a lot of outfit inspiration from Pinterest, so if you want more definitely check out my street style inspiration board. And, don't forget to follow me on Instagram to see daily outfits from my current capsule.
Thanks so much for reading this article. I hope you enjoyed it!
Emily
Shop similar styles
Please note this article contains affiliate links, meaning I make a small commission on purchases made through these links. Please see my disclaimer for more information. Thanks for your support!