Every summer for the past three years, Jason and I have done a short trip to Mayne Island. It's one of my favourite places because it's so picturesque, quiet, and peaceful. I really feel removed from all of the stresses of everyday life when I'm there. This year, we're going for a whole week and I couldn't be more excited! Today I wanted to share what I'm packing for our trip as well as some outfit ideas.
Mayne Island is a small island in the Southern Gulf Islands off the west coast of British Columbia, Canada. It's about an hour ferry ride so it's fairly easy to get to. While it is small, there are a lot of things to do there – plenty of hiking and walking trails, beaches, tennis courts, kayaking, a few restaurants, and a farmer's market on Saturdays, to name a few. But the best part in my opinion is just relaxing, doing nothing at all, and enjoying every minute of it! You can read more about Mayne Island and my top ten things to do there in this article.
The weather in summer is normally beautiful, and it can get really hot. The water never seems warm enough to swim in, though – but that's the Pacific Ocean for you! I'm mainly packing resort wear: tank tops, shorts, and some dresses. I'll also be bringing plenty of activewear since we like to hike and play tennis a lot while we're there. But, I won't include those items for the purposes of this travel capsule.
Let's get into what I'm packing for this trip!
What I'm Packing for Mayne Island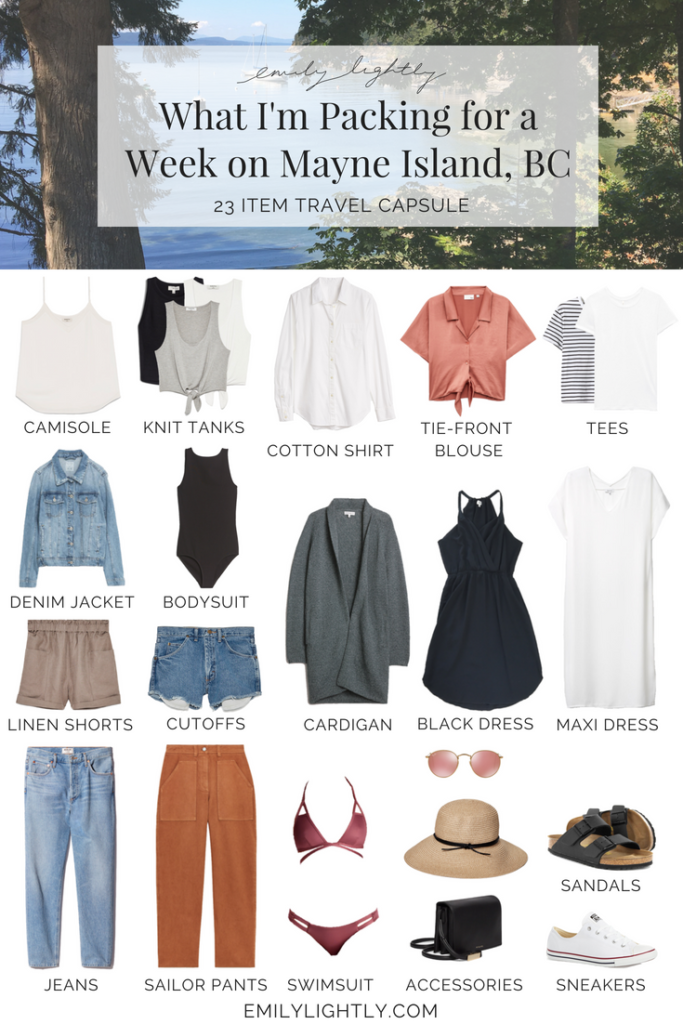 I've had most of these items for a while now, so many of them won't be available anymore. But if there's something you're interested in, let me know in the comments and I'll do my best to help you out.
The swimsuit is one exception as it's a recent purchase. It's by  Vitamin A and I ordered it from one of my favourite local, ethical retailers, Arc Apparel. It's not something I absolutely needed, but it is a sustainably made piece which I was excited to try. A lot of the clothes I wear are older and aren't necessarily sustainable or ethical options. I'd like to incorporate more of that into my wardrobe so that I can provide you with reviews and let you know which ethical companies are worth your money.
At the same time, wearing what I already have (although it wasn't sustainably made) is in itself a form of sustainability. I'm just going to have to strike a balance between the two, but just know that I am trying to shift towards buying more sustainably and ethically made goods when I do need to refresh my closet.
Outfit Ideas
Look 1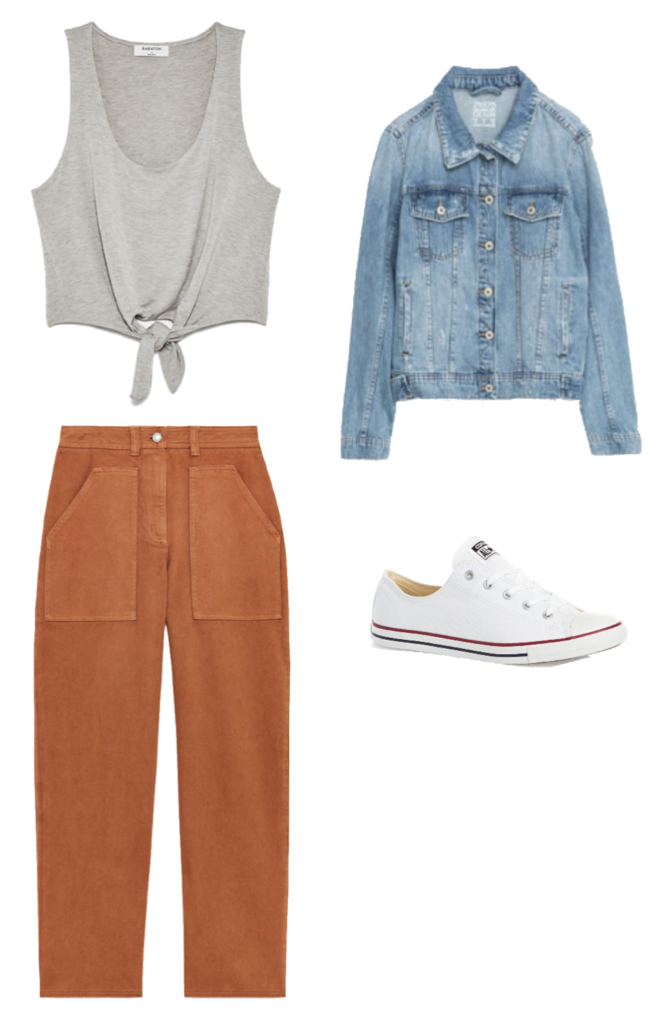 Look 2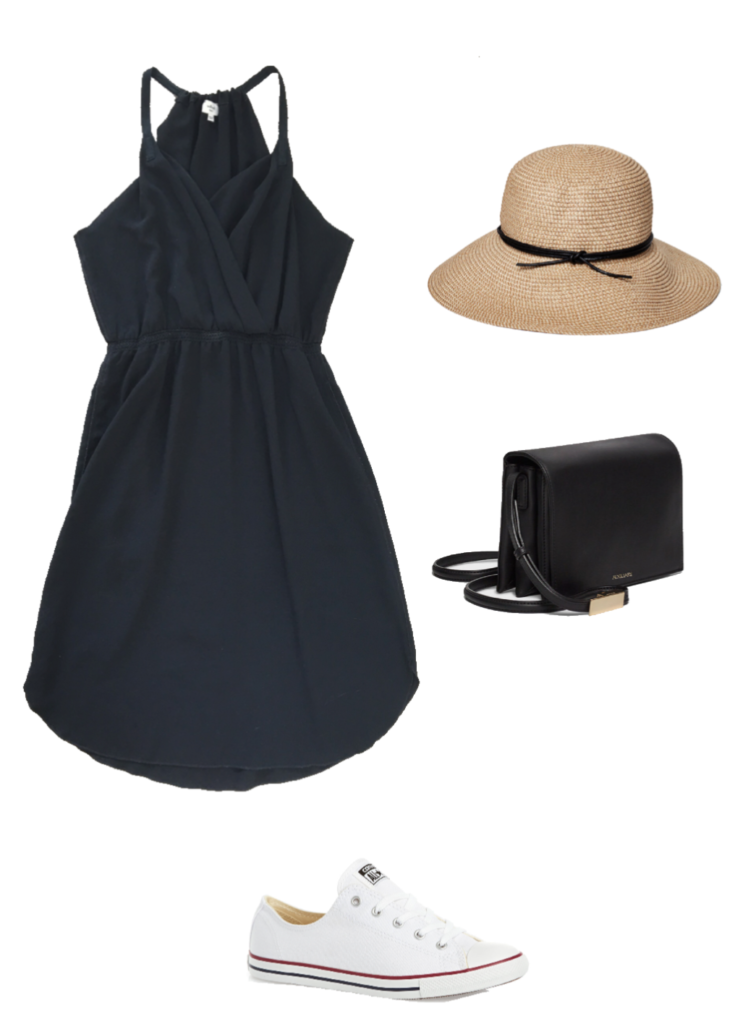 Look 3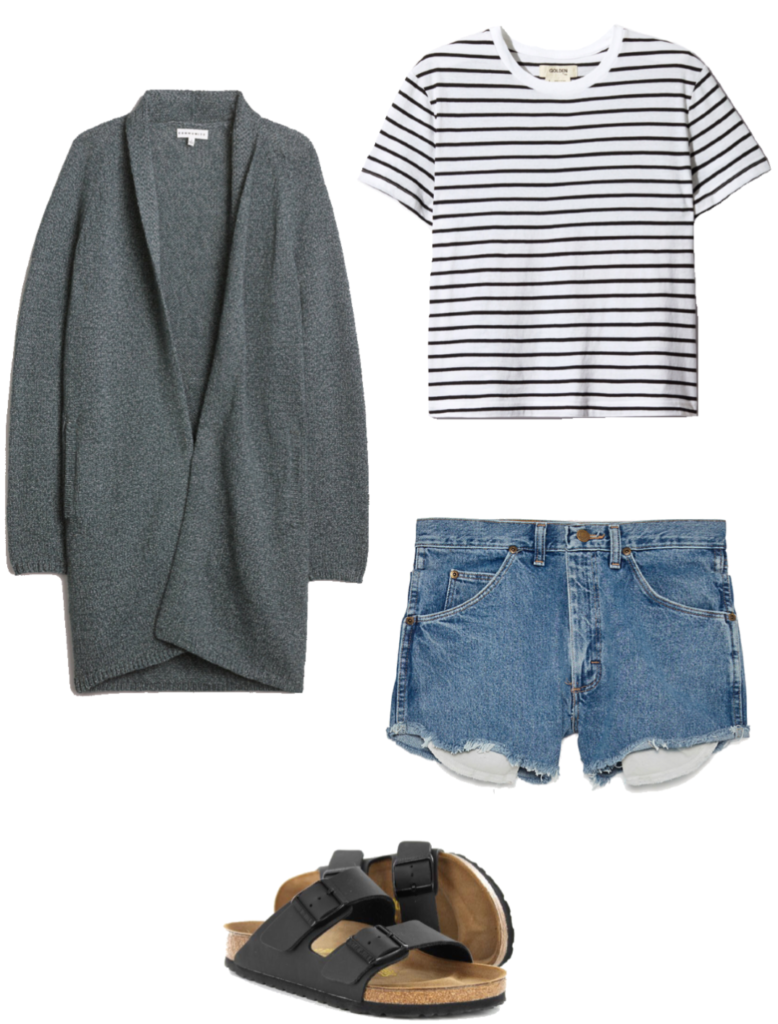 Look 4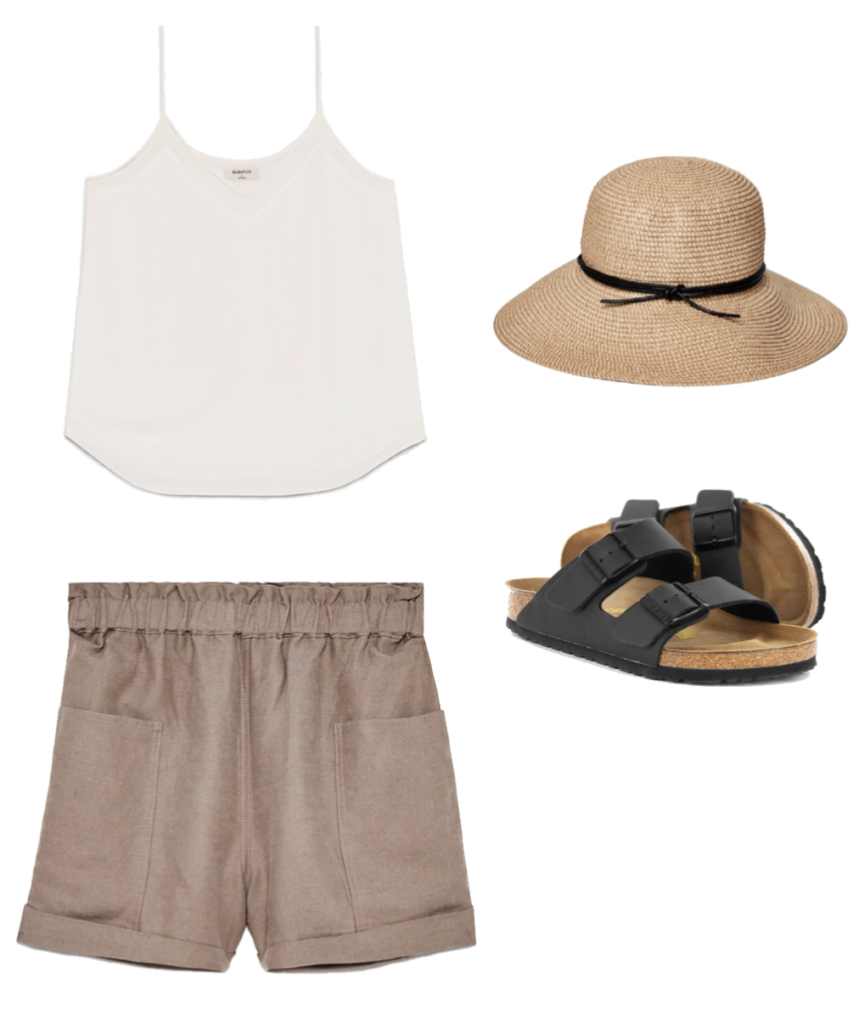 Look 5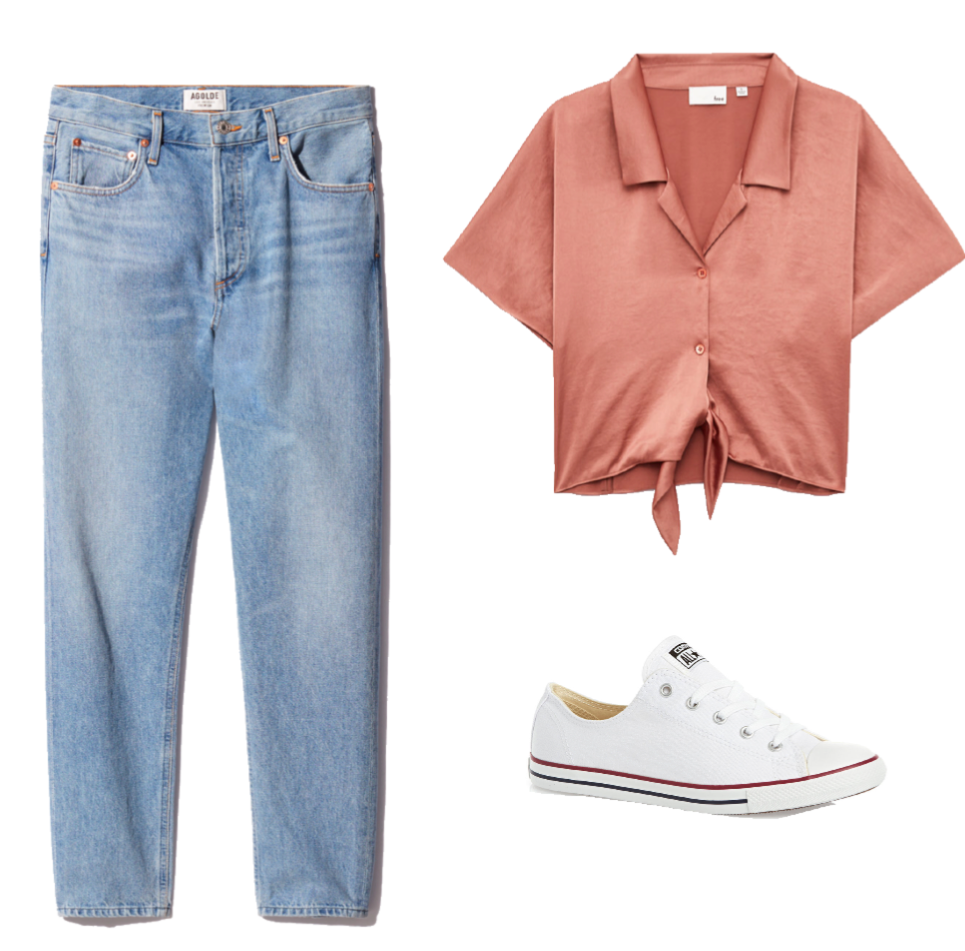 Look 6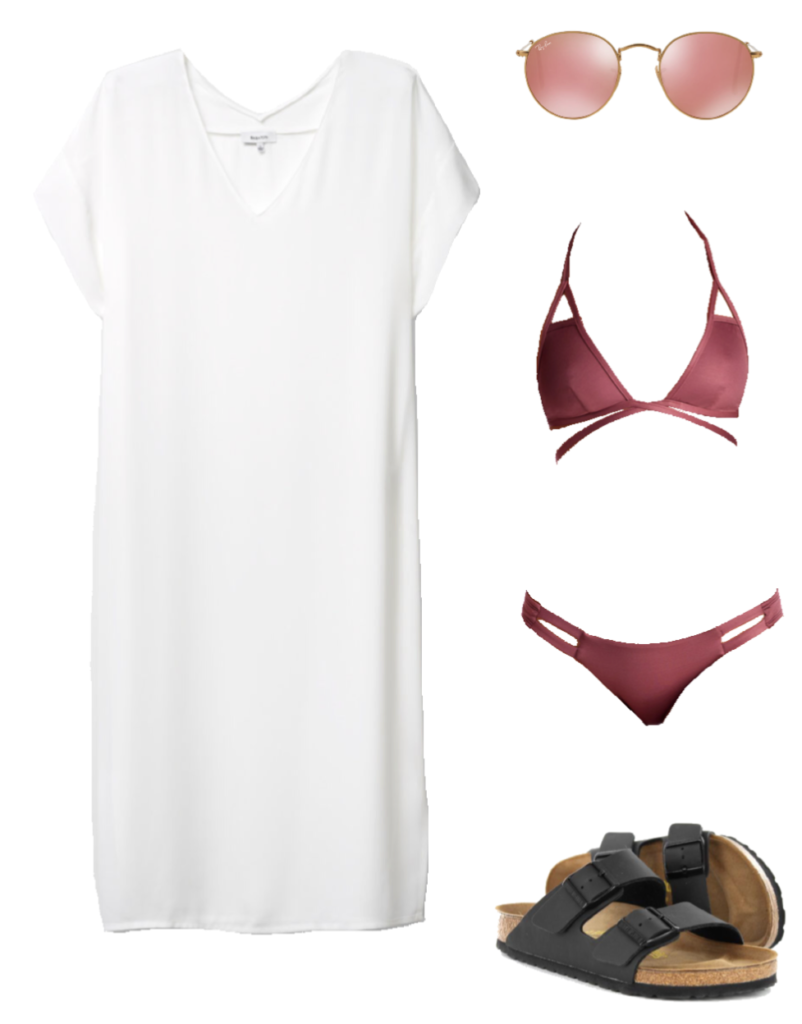 Look 7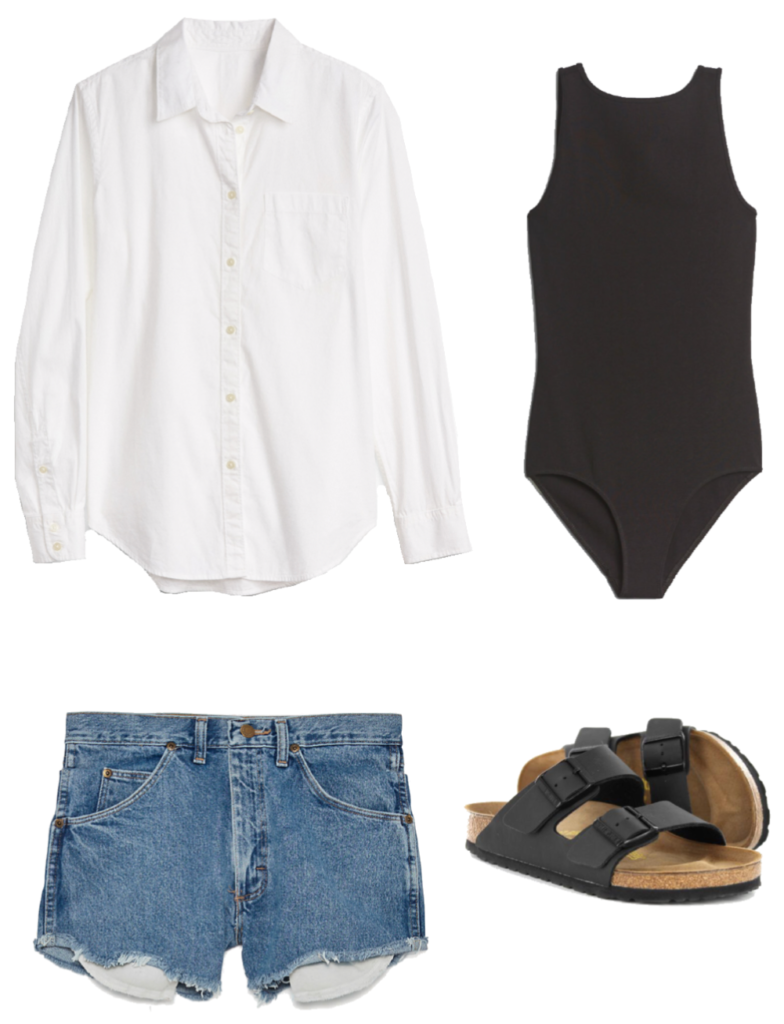 Be sure to follow me on Instagram where I'll be posting plenty of photos and stories from our trip. I also plan on uploading some photos in a future blog post and maybe even a travel vlog on my YouTube channel, so keep an eye out for that if you're interested. I hope you enjoyed reading this post and that it helps you pack for your summer travels! Let me know where you're headed this summer in the comments below.
Until next time,
Emily