Happy Wednesday! I'm finally out of the worst of recovering from my wisdom tooth surgery. It was pretty brutal to be honest, so I'm super glad to be on the other side of it now. I was finally feeling well enough to get out and take some pictures of this outfit using items from my summer capsule wardrobe. I hope you like the look and that it gives you some good, simple outfit inspiration!
I'd wear something like this on a date night to a casual dinner or drinks, or maybe a concert. It's a really easy outfit to replicate or change up to match your style. You could swap out the mules for a pair of pointed-toe heels to make it a little bit dressier. You could also swap out the tee for a lacy cami or blouse to make it a little fancier and more romantic. But the formula itself is pretty basic: a cute top, a pair of high-waisted denim, and heels. I think it works really well together!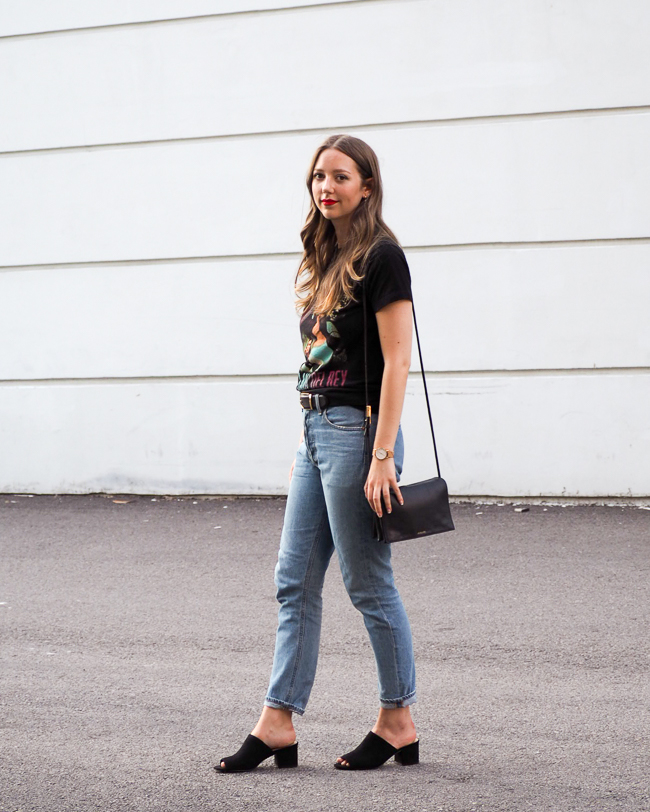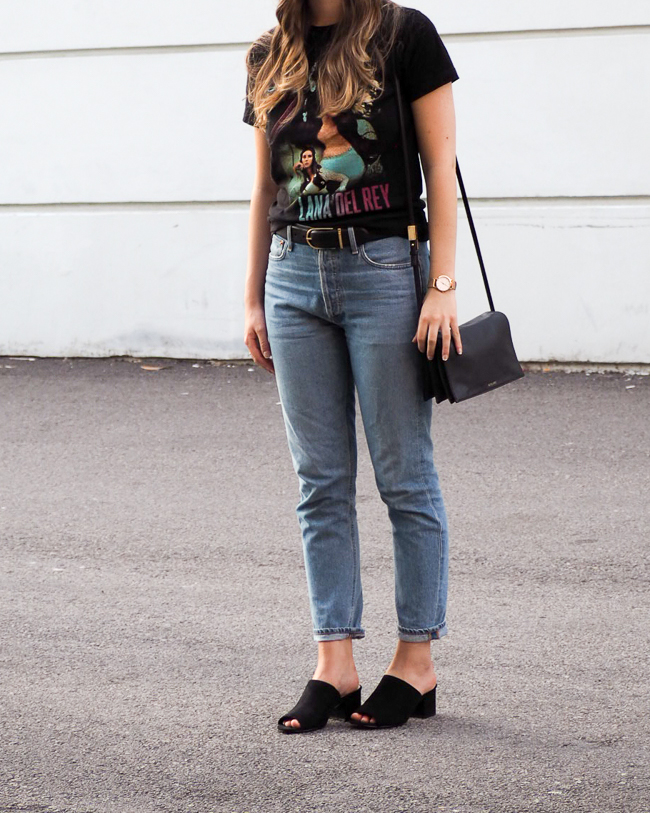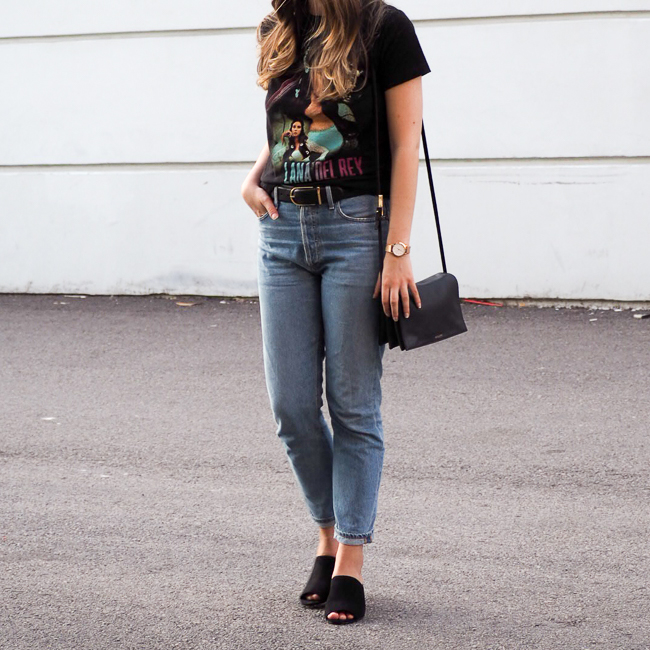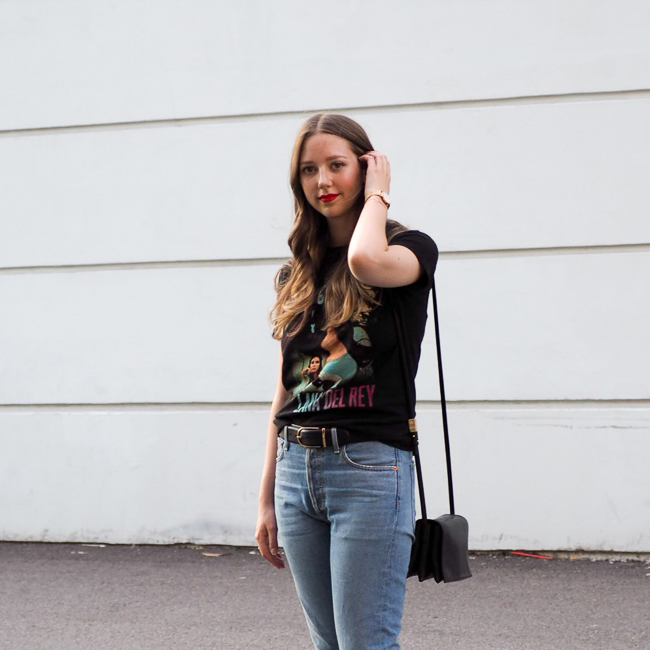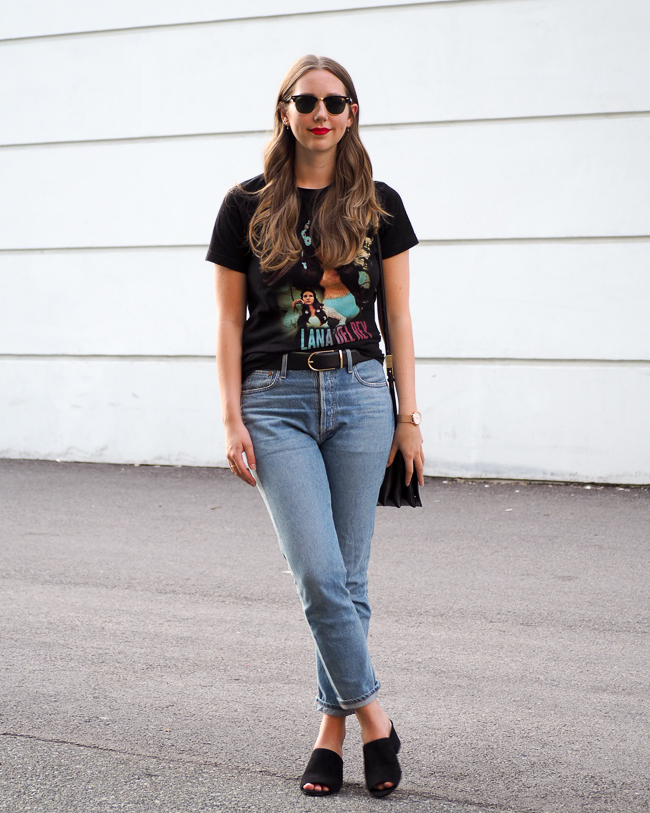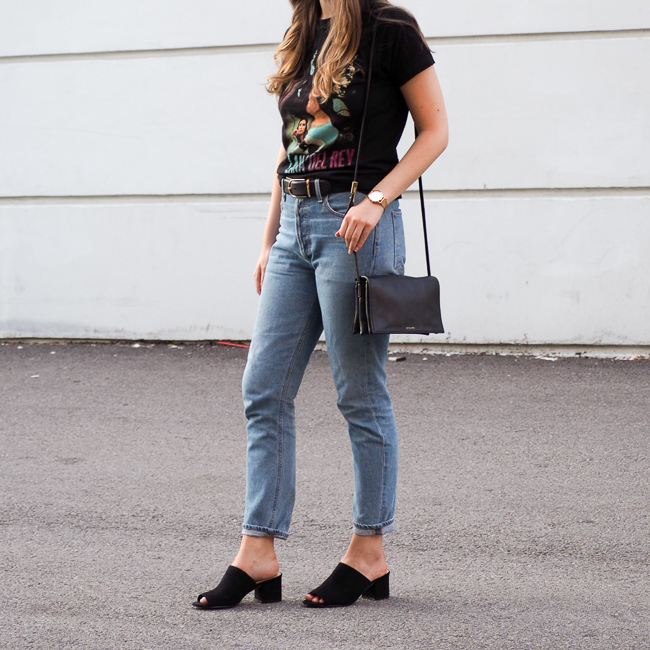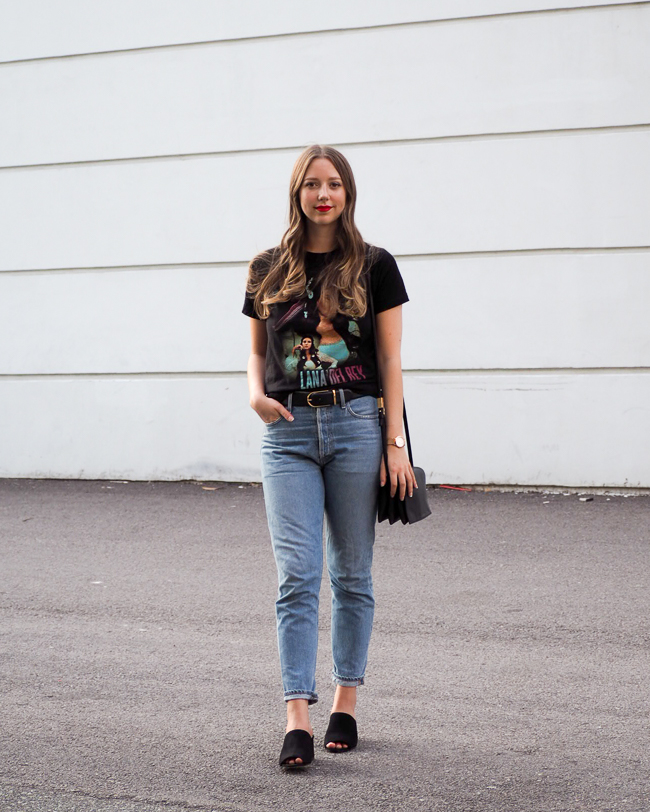 I was wearing:
T-shirt – Lana Del Rey (if you're looking for a band tee I recommend buying from your favourite artist or looking at your local thrift shop)
Denim – AGOLDE
Mules – Joe Fresh (love this ethical option from Everlane)
Belt – Aritzia
Bag – Auxiliary by Aritzia (similar vegan option by Matt & Nat)
Sunglasses – Ray-Ban
Watch – Rosefield
What's your go-to date night outfit? Let me know in the comments below! And, don't forget to follow me on Instagram to see my weekly outfit inspiration.
Until next time,
Emily