Welcome back! If you follow me on Instagram, you'll know that I recently participated in the summer 2018 10 x 10 challenge. The 10 x 10 challenge is a style challenge created by Lee Vosburgh of Style Bee in which you choose ten items and create ten outfits to wear over ten days. To learn more about the challenge, you can read her guide here.
I enjoy doing this challenge because I find it fun to get creative with my wardrobe and make outfits out of only a few items. I always come away with a few new ideas on how to wear what I already have. If you're stuck in a rut with your closet – whether it's feeling like you have nothing to wear, or wanting to cut back on excessive shopping – I recommend participating in a 10 x 10 because it will help you realize how little you need and help you think of ways to wear the items in your closet.
The Ten Pieces
This round I chose ten pretty basic items, most of which can be found in my summer capsule wardrobe. A lot of these pieces are older essentials that I've had in my closet for a long time, but I'll do my best to link them or similar options for you!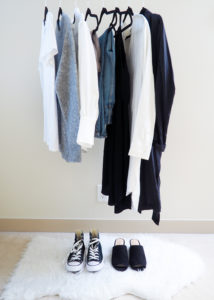 The items I chose to include this round were:
Basic white cotton tee (Aritzia)
White cotton blouse (old Aritzia)
Grey pullover sweater (Aritzia)
Taupe linen shorts (Aritzia, few colours left)
Favourite denim (AGOLDE)
Little black dress (old Aritzia – similar from Everlane)
Basic white shirt dress (old Aritzia – love this one from Everlane)
Light trench coat (old American Vintage – similar from Aritzia)
Open toe mules (Joe Fresh – similar, ethical option from Nisolo)
Black hi-top sneakers (Converse)
I loved having two dresses in the capsule, especially for summer because they were so easy to just throw on and go. They also worked really well layered with the other pieces. However, they did make a lot of the outfits a little fancier than I'd normally wear day-to-day. In my next challenge I'd like to try and keep it a little more casual, as fun as it is to dress up!
The Outfits
I actually came up with more than ten outfits for the challenge, and chose one to wear daily based on the weather. Usually it's a struggle to come up with ten, but these pieces were easy to layer together to achieve a variety of different looks. The outfits I didn't end up wearing as much were those that included the sweater or trench coat because it was just too hot. Here are the ten outfits I ended up wearing.
Outfit 1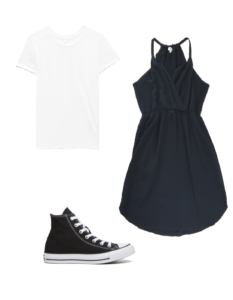 Outfit 2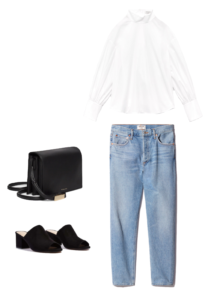 Outfit 3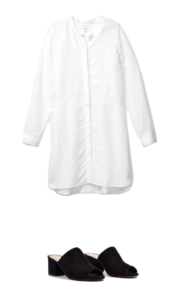 Outfit 4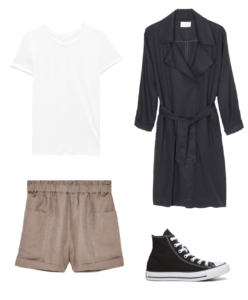 Outfit 5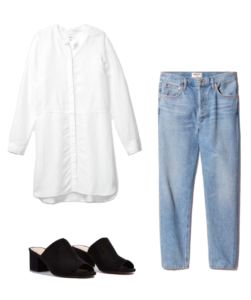 Outfit 6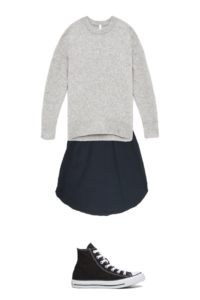 Outfit 7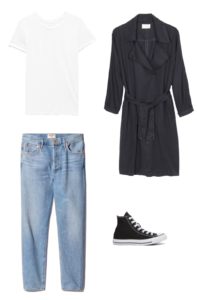 Outfit 8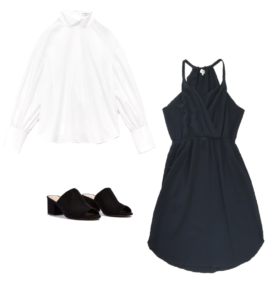 Outfit 9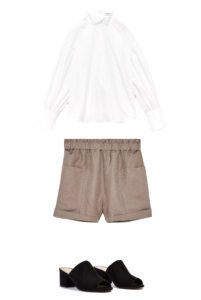 Outfit 10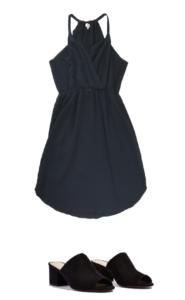 Check out my Instagram to see how I wore each of these outfits over the ten days.
Would you ever do a 10 x 10 challenge? Why or why not? Let me know in the comments below! I hope you enjoyed reading this post, and I'll see you next time.
Emily
Pin for later: