A little over a month ago, a representative from Phillip Adam reached out to me on Instagram asking if I'd like to try their best-selling product: the apple cider vinegar shampoo. After taking a cursory look into their company and products, I emphatically said yes. It was the first time a brand whose values aligned with my own had offered me this kind of opportunity, and I was so excited! They ended up sending me trial size bottles of both the shampoo and conditioner, and today I wanted to share my honest review after having used it over the past month.
Phillip Adam is a Canadian company offering natural products that are based with clean ingredients. The key ingredient in the shampoo is apple cider vinegar, which you'll recognize if you've ever tried the 'no-poo' method – it's used as the conditioning rinse that helps lock in moisture and make hair shiny.
The trial products lasted me for about a month; as you may have noticed, the bottles in the photos I took are empty because I forgot to photograph them before (oops). But, you can rest assured I gave them a good test drive! Without further ado, let's get into my thoughts on them.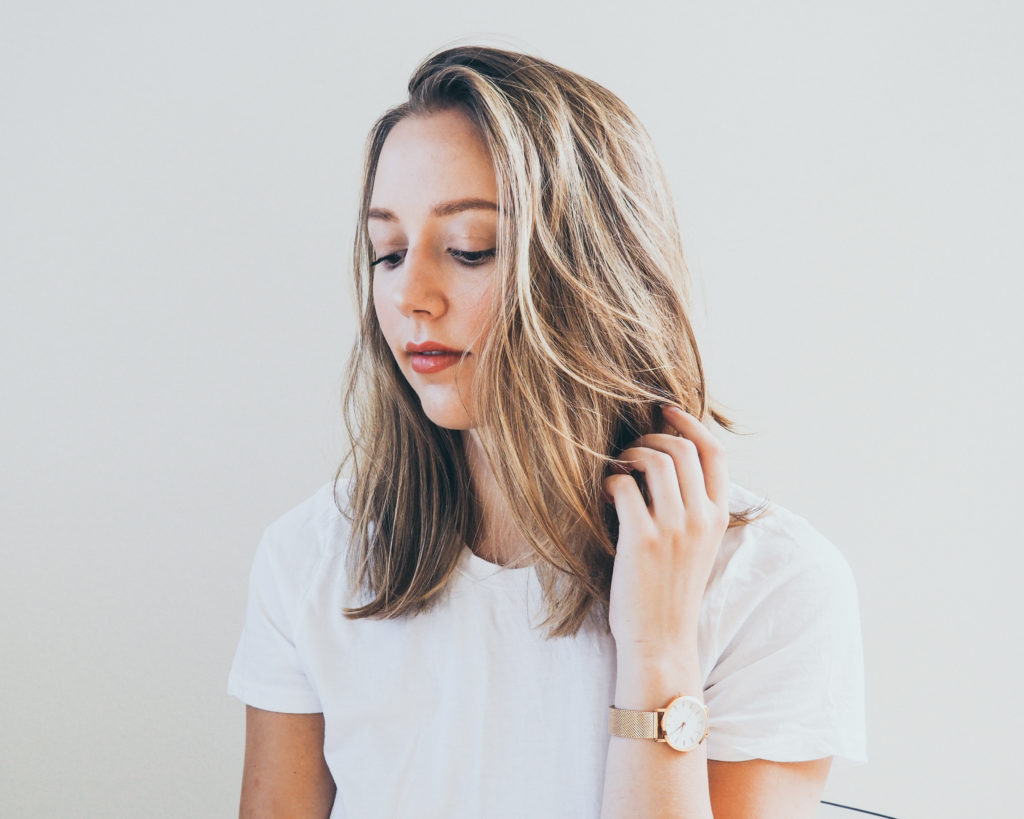 The Good
The first thing that I noticed was that I could go longer between washes right off the bat. I have fine hair which normally gets greasy at the roots after even just one day. But after using this, I was able to go about 2-3 days between each wash easily without any sort of adjustment period. I also felt like my hair had a little more volume than usual which was a nice surprise. In the photos shown here, I have no product in my hair and let it air dry after washing with the shampoo and conditioner.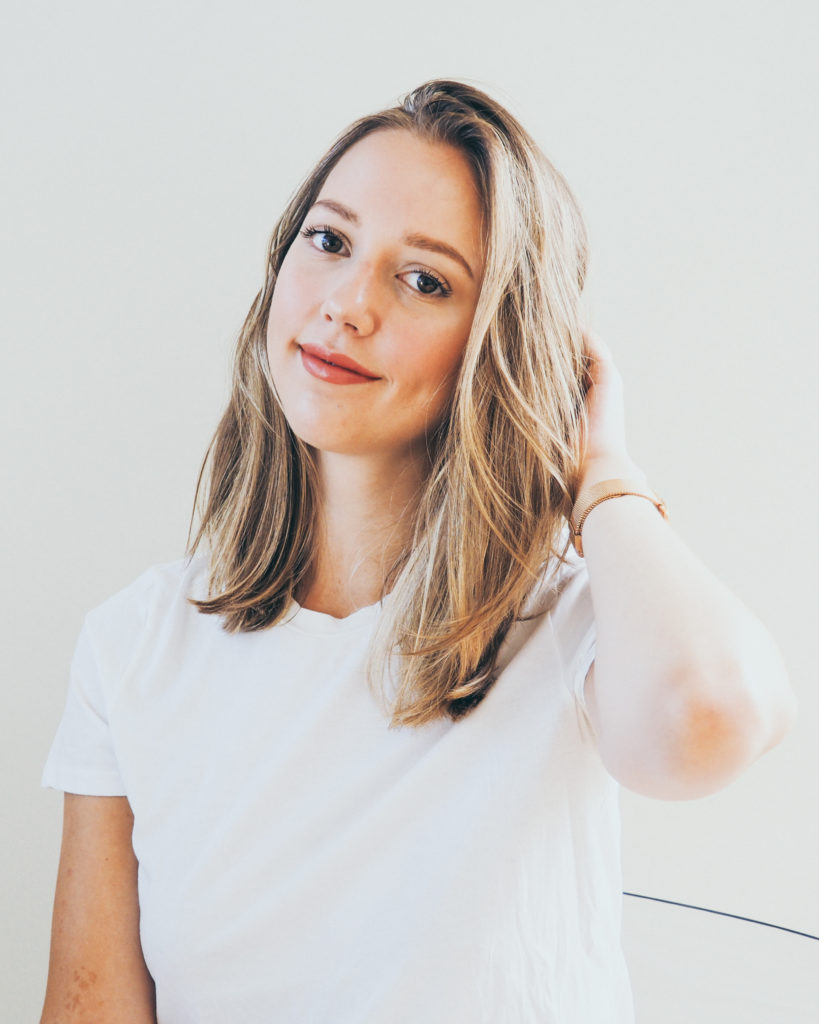 Another plus for me was the scent. It smells amazing, like crisp green apples, and my hair would retain the smell throughout the day (I kept catching whiffs of myself!) If you're not into apples, it looks like they do have other options or an unscented version on the website.
I should also mention that my hair was just coloured before I started using the products. The colour has held up really well, and hasn't turned brassy. So I think I agree when they say that it's safe for colour treated hair.
My last point is how long the products lasted. Like I said, I only had to wash my hair about 2-3 times a week, and I normally go through shampoo quite quickly. But with this, I found I didn't need to use as much shampoo to get my hair feeling like it was clean. The 60 ml bottles lasted me a little over a month which I thought was really good value.
The Neutral
One thing I wasn't sure about was how my hair felt immediately after rinsing out the shampoo. The bottle says it leaves hair feeling "squeaky clean" – emphasis on the squeaky. I'm not sure if it is a good thing or could be a sign of dryness or residue left on the hair, even after rinsing. However, after conditioning and letting my hair dry, it always felt super soft and smooth again. I'm leaning towards thinking that it's just a sign the hair is clean, and we're just conditioned (no pun intended) to having it feel a certain way after shampooing it with regular drugstore products because they contain other ingredients (potentially toxic) which coat the hair to avoid that kind of squeaky feeling.
This is just my guess, so I could be totally wrong here. My reasoning is that many companies have been known to add things to give their products a certain texture or effect, such as the sodium lauryl sulfate (SLS) which is added to toothpaste to make it foamy. While some brands assert this helps clean your teeth better, other sources argue its only purpose is to make the experience of brushing our teeth more enjoyable and thus more likely that we will buy their products. And, some research indicates that such chemicals can actually have adverse health effects.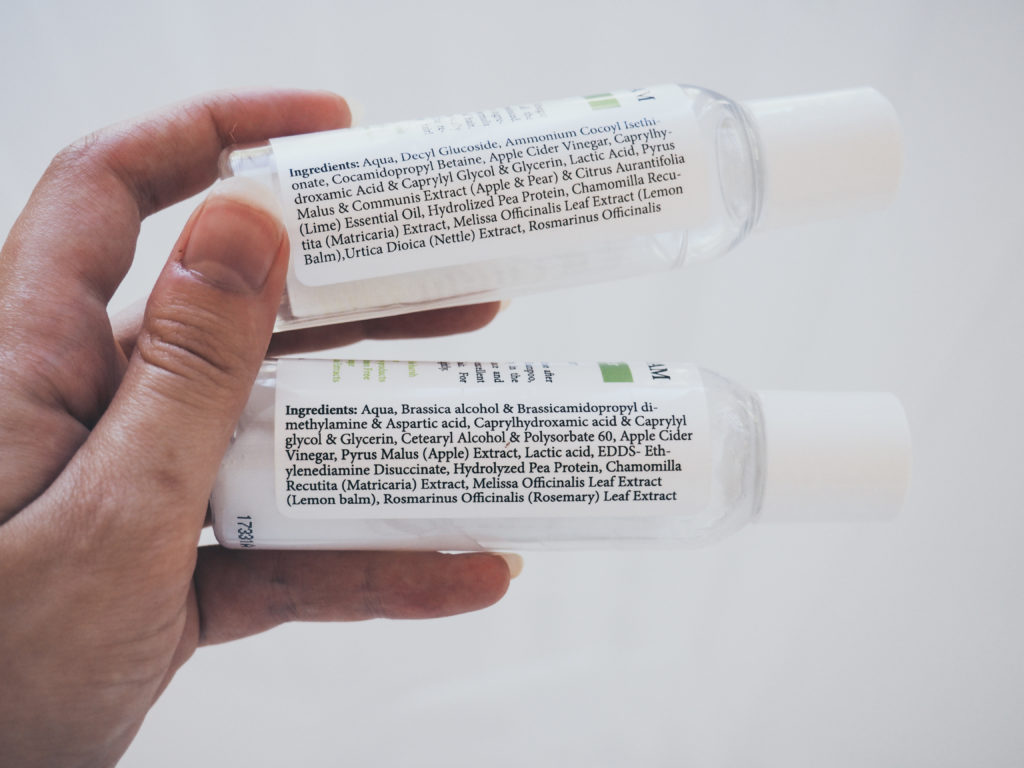 Thankfully, Phillip Adam's shampoo and conditioner are free of SLS, so no concerns there. There are a few ingredients listed on the bottles that I found hard to pronounce, which always sends up a red flag for me (despite the packaging declaring these products are free of harsh chemicals, irritants, etc.). I did a quick search of the ones I wasn't sure about, and didn't end up finding anything too concerning. Decyl glucoside, for example, is the second ingredient in the shampoo after water. Google tells me that this is a surfactant commonly used to give products foaming power (so in the same way as SLS), but it's gentle, non-irritating and generally included in formulas for individuals with sensitive skin.
So it seems that while there are some chemicals, they've used the least abrasive or harsh versions. Obviously the ideal product would have no chemicals at all be made of 100% natural ingredients, but it's still far better than most drugstore products. I'm still learning about different chemicals and ingredients, so if you know more about this topic definitely let me know in the comments!
The Bad
To be honest, the only real concern I could come up with after having used it for a while was the packaging. I'm trying to become more sustainable and produce less waste, so plastic bottles are something I'd like to move away from. More and more companies are offering package-free alternatives like shampoo bars, which are a more attractive option from an environmental perspective.
The last thing I will mention is the price – at $14.50 per 355 ml bottle of the shampoo, it's a little more expensive than your regular drugstore products. On the flip side, it's still quite a bit lower than salon products, and I remember from reading on the website that Phillip Adam (the product's creator) was a hairdresser himself. To be fair, I find that natural products in general are more costly than chemical-based products, so it sort of comes with the territory.
My Verdict
Overall, I really liked both the shampoo and conditioner. I think if you're in the market for some new hair care and want a product with more natural ingredients, this is definitely one to consider. My hair looks and feels great, and I love that it's a Canadian company. I'm currently still running through a stock of my current shampoo and conditioner (which I featured in my Spring Favourites article), but once I run out of those I'll seriously consider purchasing these ones for myself. I think the more companies we hold to the standard of creating products that not only work but that don't contain harsh chemicals or toxic ingredients, the better. And the way to do that as consumers is to cast our votes by avoiding harmful products and purchasing from companies who are doing it right.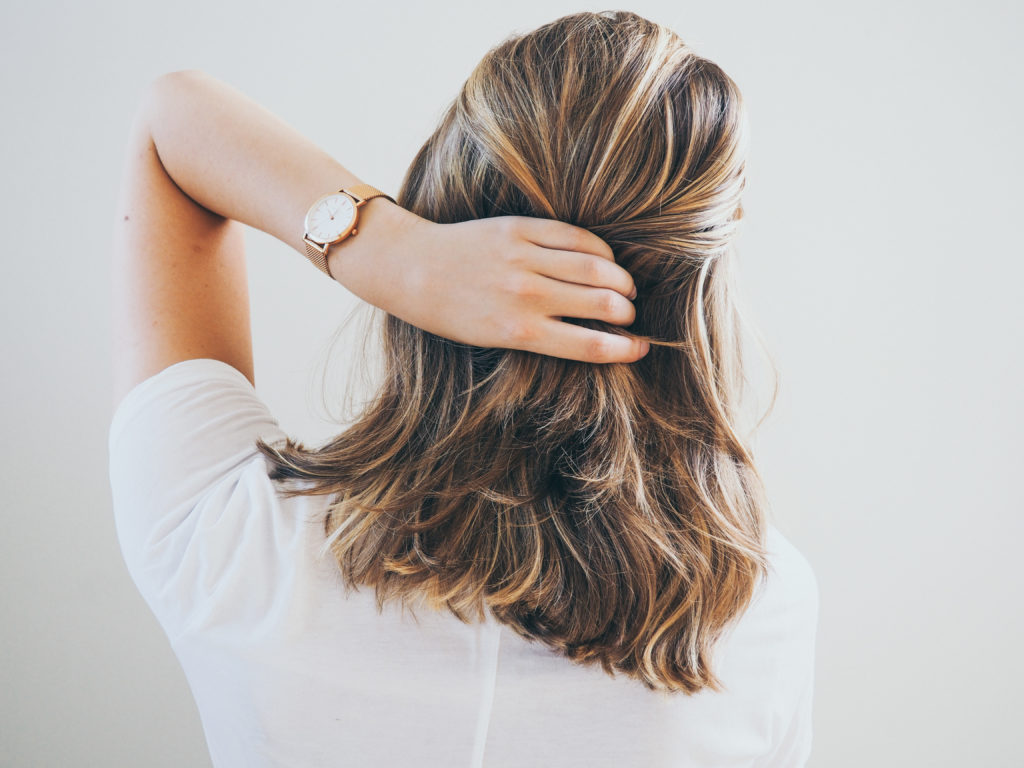 If you're interested in learning more or trying these products, you can shop them on their website. They can also be found in some stores – I actually just saw them on a shelf today at Welk's on Main Street in Vancouver – so you might be able to find them somewhere local to you as well.
What's your favourite clean beauty product? Tell me about it in the comments below! I hope you enjoyed reading this post, and if you have any questions about these products just leave me a comment and I'll do my best to answer it for you.
Thanks for reading!
Emily
Pin for later: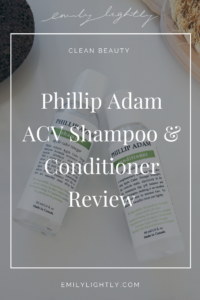 Disclaimer: These products were kindly gifted to me for trial by Phillip Adam. This article does not contain affiliate links, nor is this review sponsored; these are my own, honest opinions.