In Vancouver, we're in that summer to fall transitional period where it's quite toasty in the sun but chilly in the shade. It's definitely the season that calls for layers! For today's fall outfit inspiration, I decided to wear what I think is a pretty basic outfit from my fall capsule wardrobe. I layered a black camisole over a white tee, and paired it with vintage inspired denim and a pair of mules. It's a combination I've seen multiple times on Pinterest and from other fashion bloggers, and that's because it just works.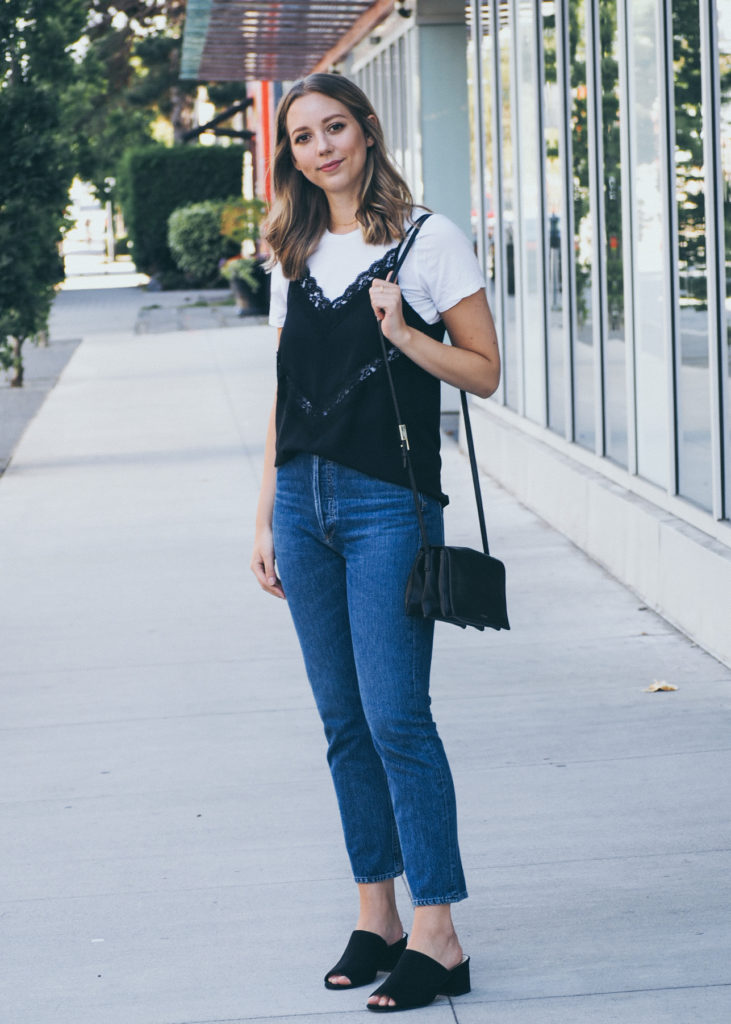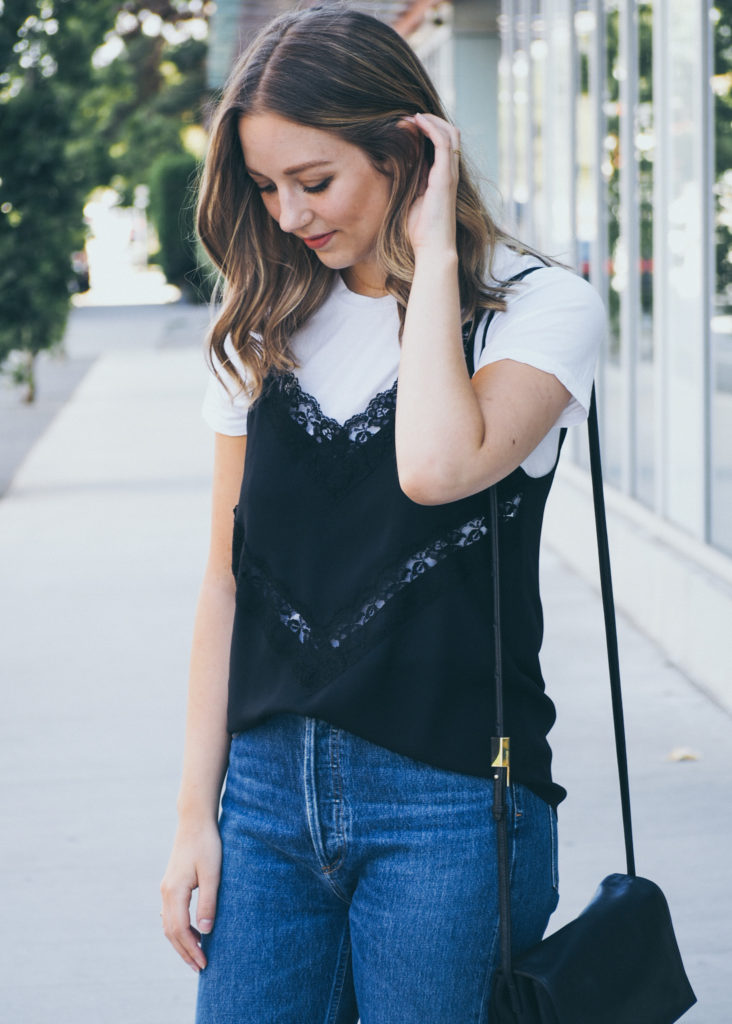 Each piece itself is pretty basic and can be used in a variety of looks. A white tee, camisole, and good pair of denim are all considered essentials in my closet. But you can mix and match them in different ways to get more trend-forward outfits.
I often look to Instagram and Pinterest to find inspiration for my wardrobe, and then make up the outfits using items that I already have in my closet. It's fun and I get way more wear out of my clothes this way instead of buying something new that I didn't need.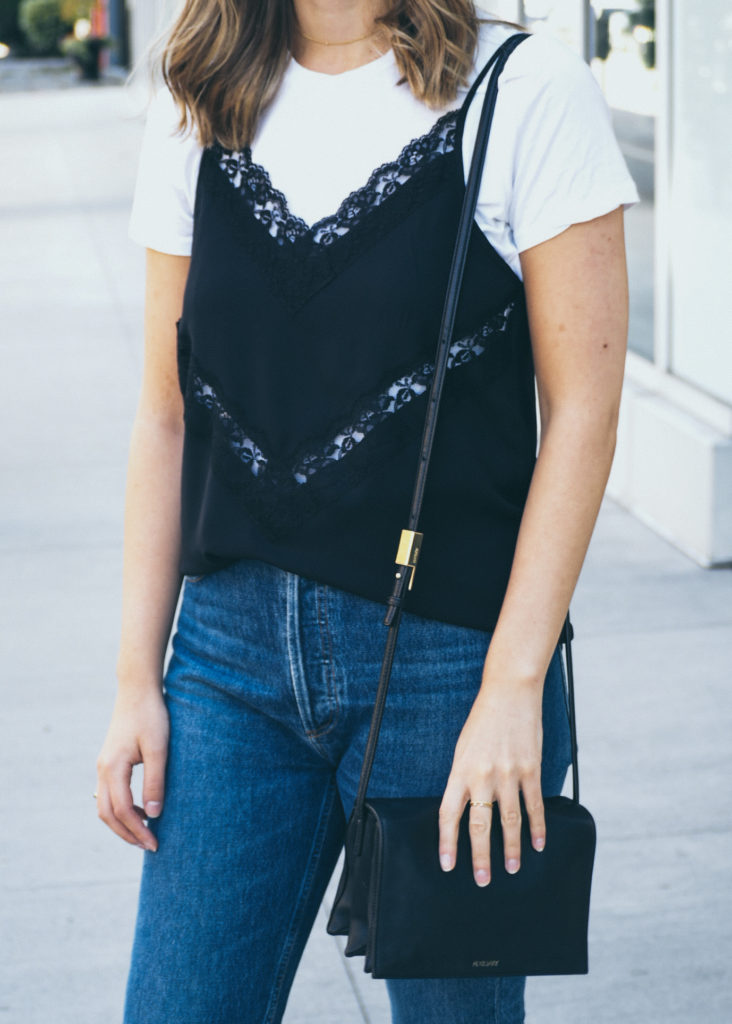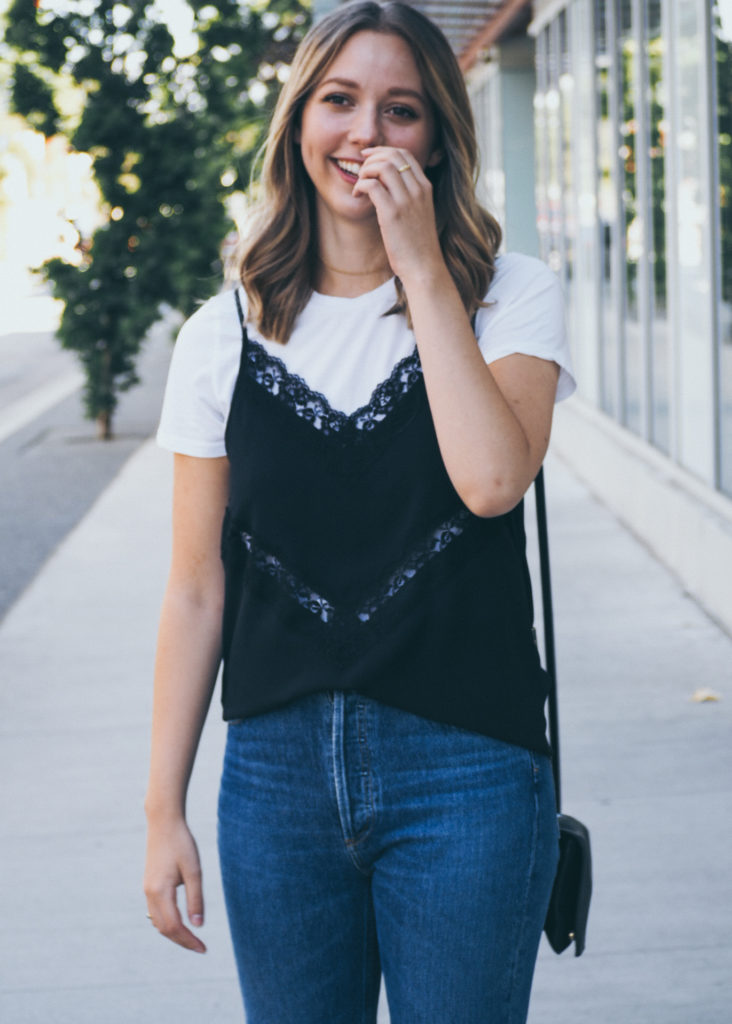 I was wearing:
White tee from Aritzia
Black camisole from Aritzia
Vintage inspired denim from AGOLDE
Suede-look mules from Joe Fresh (old)
Cross body bag from Auxiliary (similar here or here)
I hope you liked this look! What are some of your favourite ways to mix up basic pieces in your wardrobe? Let me know in the comments below.
Thanks for reading,
Emily