After a beautiful and hot summer in Vancouver, the weather has finally taken a turn and cooled down a little. While I wouldn't say summer is over just yet, fall is fast approaching. I'm particularly excited because it's my favourite season of the year, not least of all for the fashion. I love cosy knits and layers, and curling up in a big sweater on the couch with a mug of tea and a good book. There is just something about fall that is so completely hygge and while I love summer, I look forward to the arrival of fall every year. I also get really nostalgic this time of year; it brings back memories of back-to-school ('bouquets of sharpened pencils', anyone?) and the holidays are just around the corner, which I always look forward to.
In that spirit, today I wanted to share my fall capsule wardrobe with you. It's made up of 37 pieces – a mix of basic, foundational items and seasonal additions – which I'll be wearing for the next 3 months (from September through November). As always, a lot of these items are older pieces that I've had in my wardrobe for a long time, aside from a few new seasonal items. If you'd like to know where anything is from, let me know in the comments and I'll do my best to find it or something similar for you!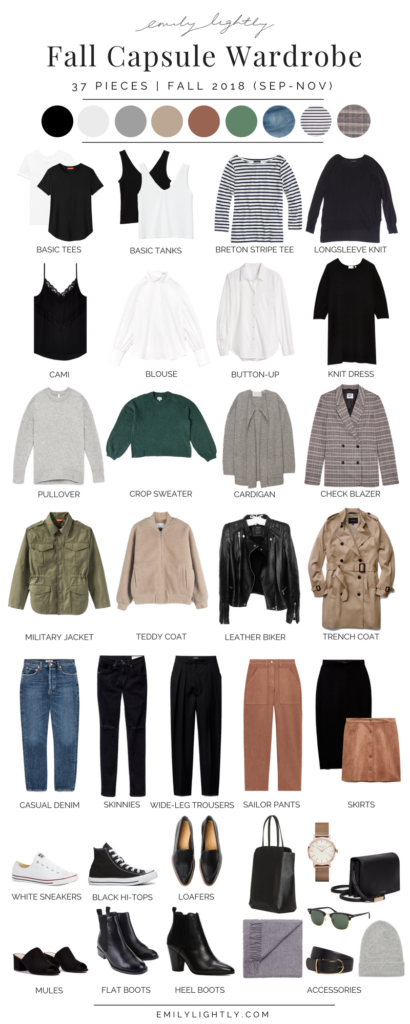 Regarding the colour palette, there's still a lot of black, white and grey in my wardrobe, just because it's so basic and I used to really like that whole monochrome look. But I find I am starting to move away from monochrome and gravitate towards adding more colour. Especially in the fall, when the leaves are changing and there are so many beautiful colours in nature to reflect in my wardrobe. I am attracted to warm, rich tones, like aged gold (the colour of the sailor pants) and moss green or jade (the crop sweater). There's a bit of navy in my wardrobe already, as well as some deep blush tones. I also love a good mustard yellow or burnt orange, though I don't really have anything in those colours.
I took my wardrobe back to basics when I started doing capsules, and it's given me a lot of space for my true personal style to develop. Previously, it was lost underneath all of the trend-driven pieces and clutter in my closet. But now, thanks to stripping my style down to the essentials, I'm starting to get a better sense of my own unique style and where I want to take my wardrobe. It's still a work in progress, but I think you can expect to see a little more colour in my outfits in the future.
While most of the items in this capsule are old, I did pick up a few new tidbits in my refresh for the season:
Everlane is an amazing place to get high-quality, affordable, ethically-made basics. Even ordering from the states and converting from USD, I find it totally worth it to shop there. I highly recommend them if you need to refresh any basic pieces in your wardrobe or build on your foundation. The check blazer is more of a trend-driven piece, but I just love the look and how it can be styled so many ways. Plus, I love the quality of Aritzia and know that this one will last me a long time. The black cami is just a great basic item to have, and can be worn on its own or layered over a t-shirt. Finally, the colour of the crop sweater is just to die for and I'm a sucker for cosy knits, so I couldn't help myself there. Frank & Oak is another great place to pick up basic items – they even have a sustainably-made line which makes me like them even more.
Edit 09/13/2018 – I found a similar blazer by Ralph Lauren for a third of the price of the Aritzia one at a local consignment store. I bought that one instead and cancelled the Aritzia order as it was set to ship by September 20. Hooray for secondhand finds!
Outfit Ideas
Here are some outfit ideas to get the season started. Don't forget to follow me on Instagram to see how I style this capsule over the next three months!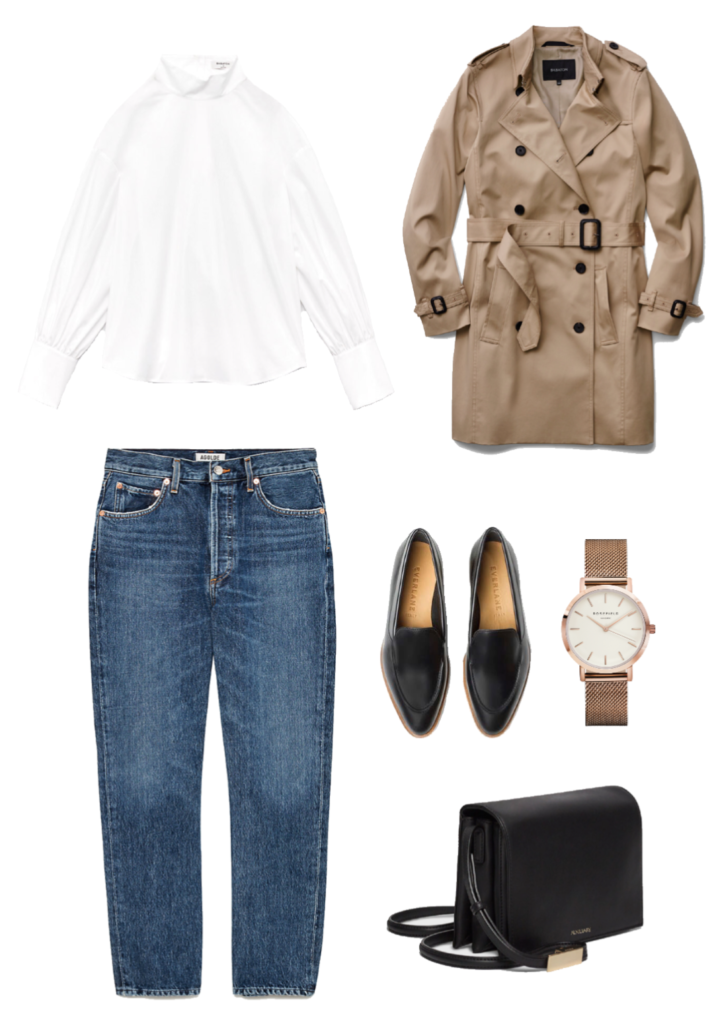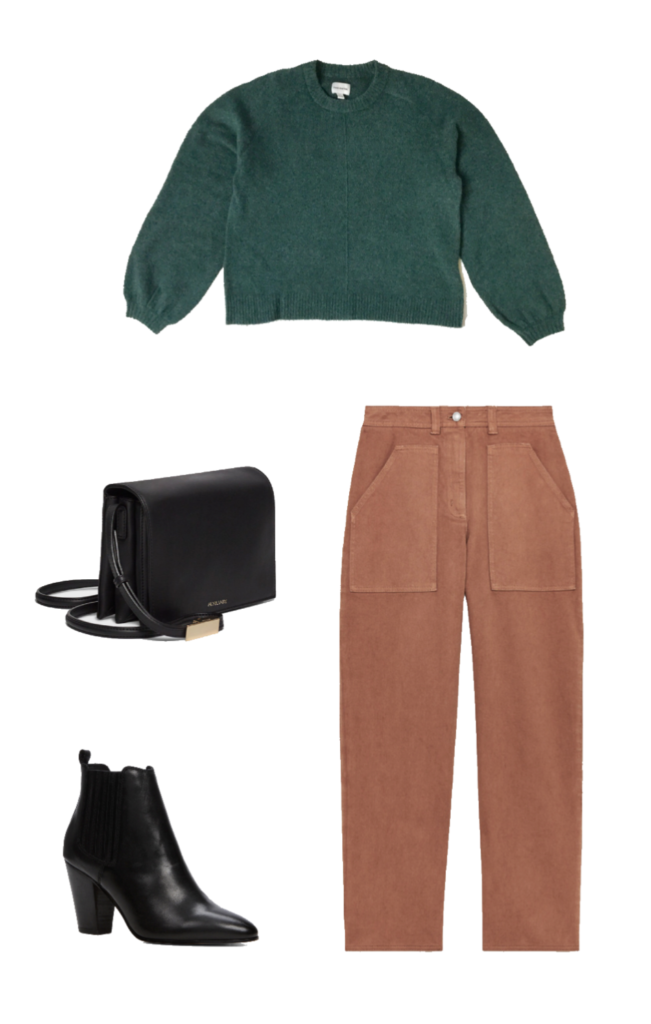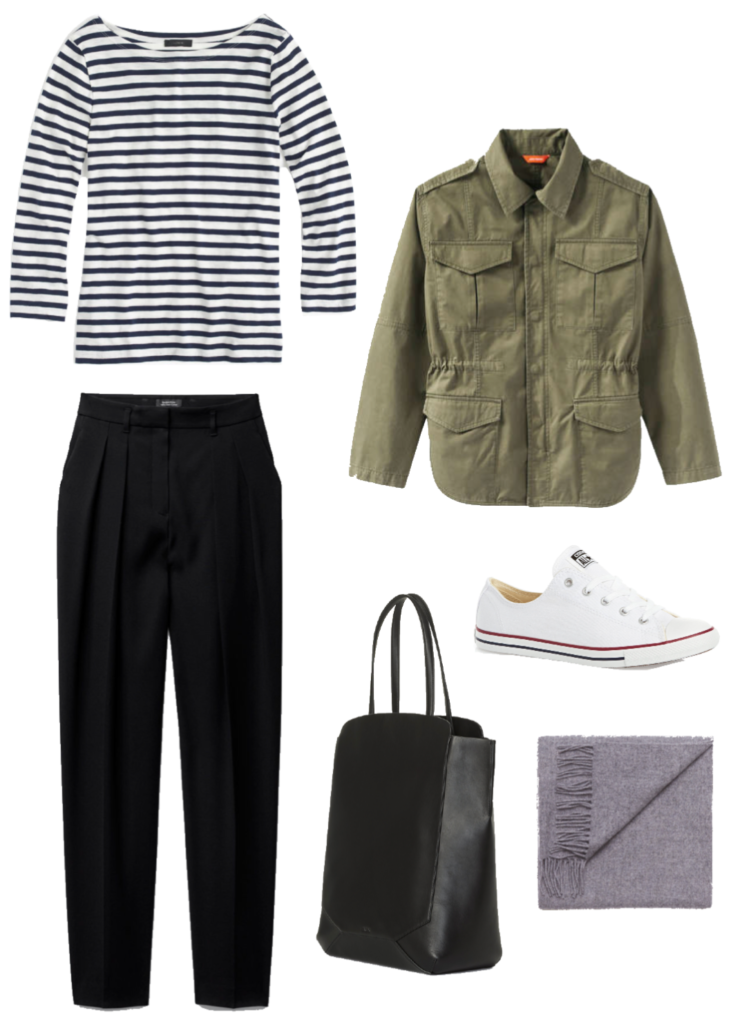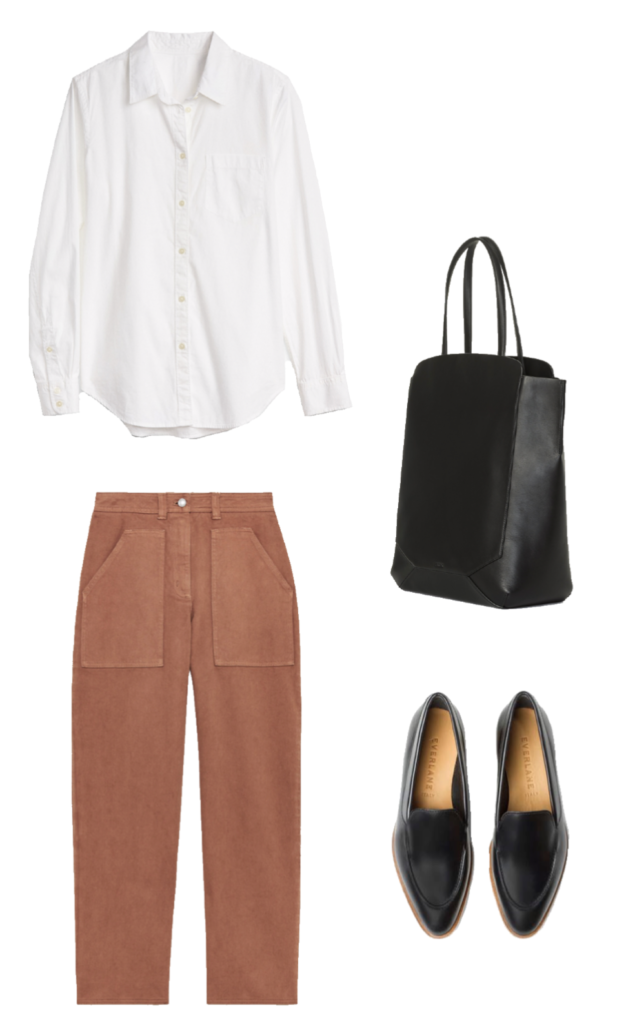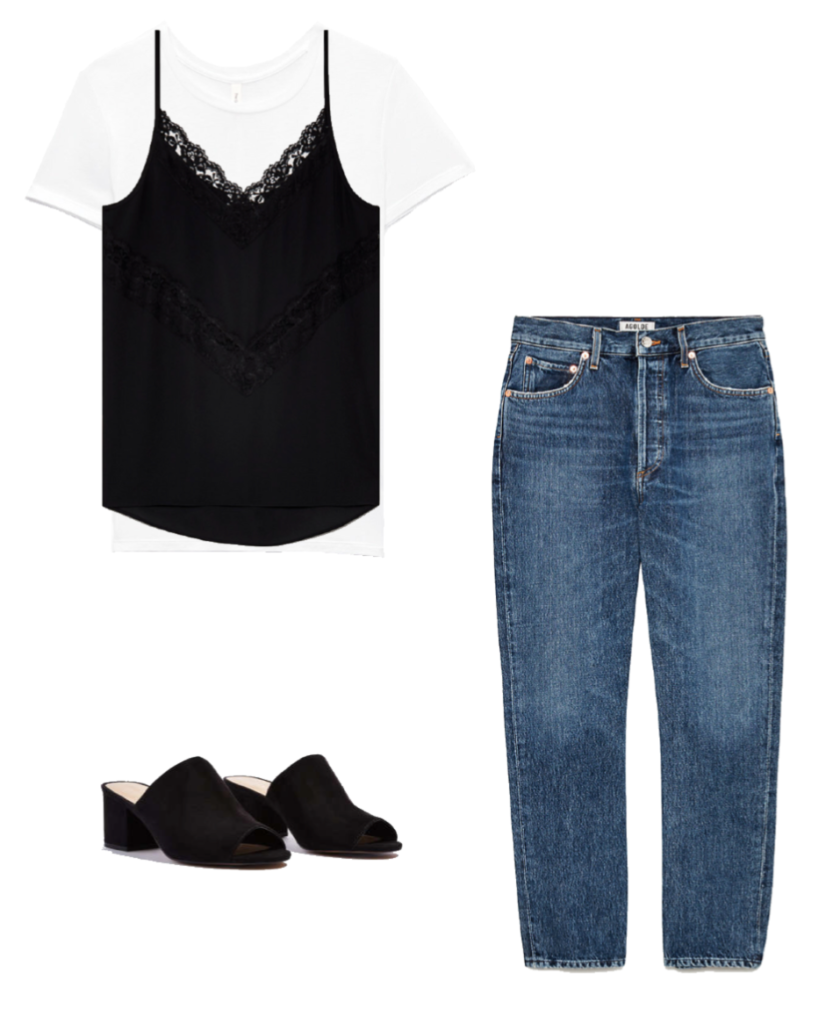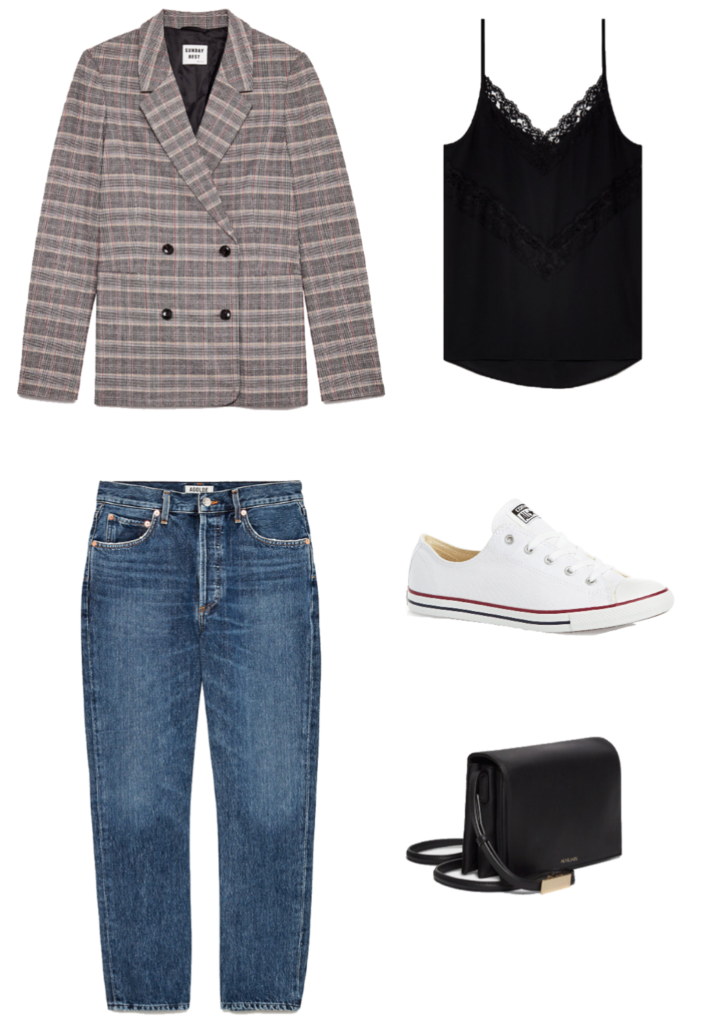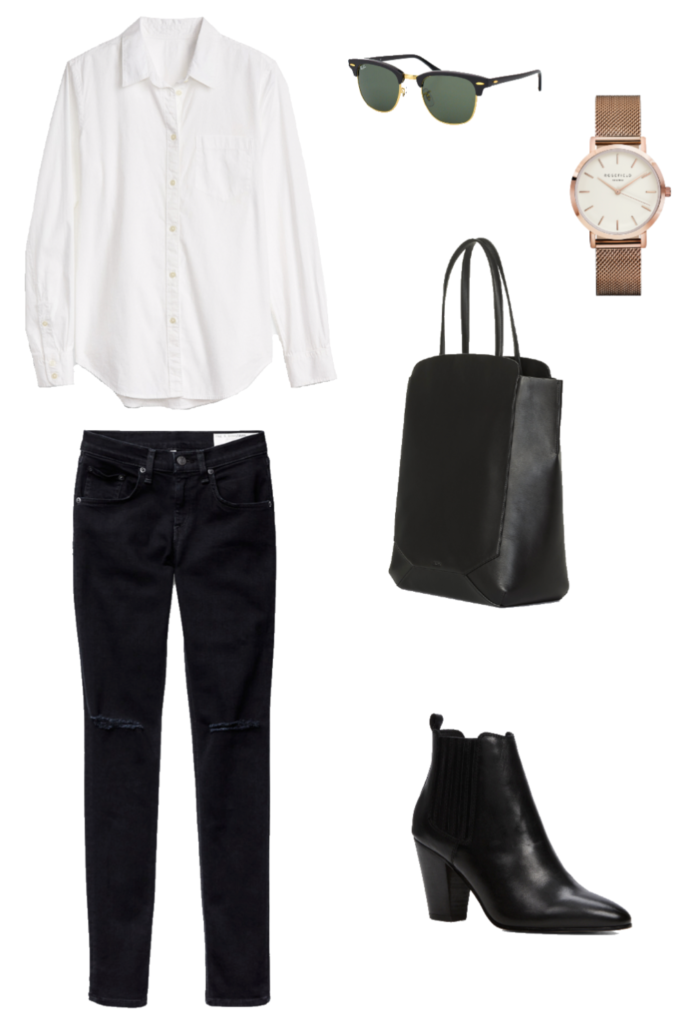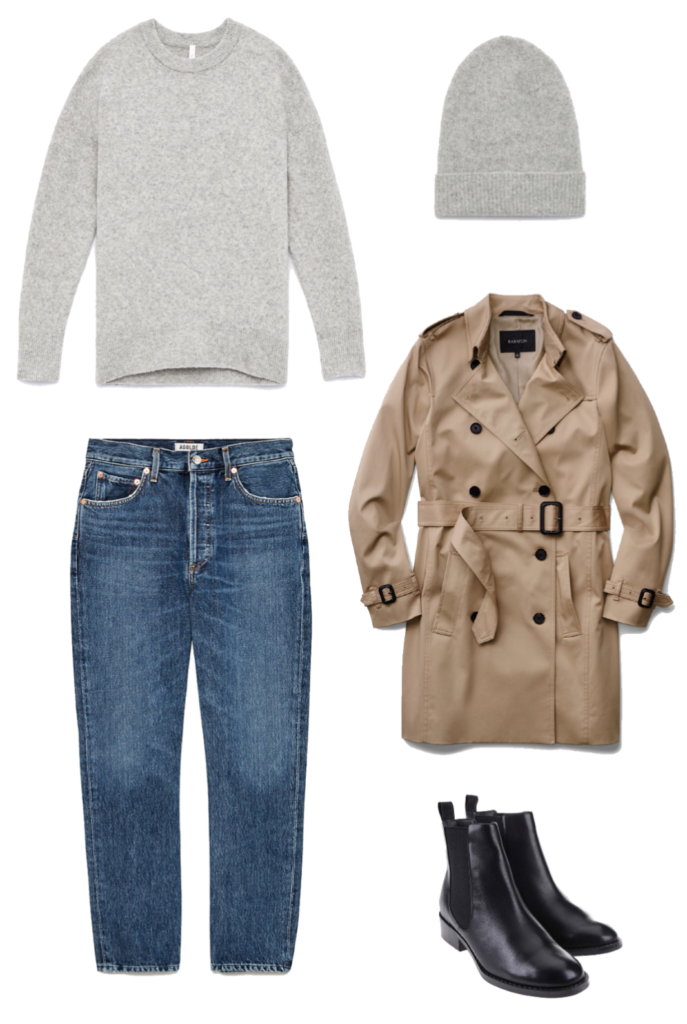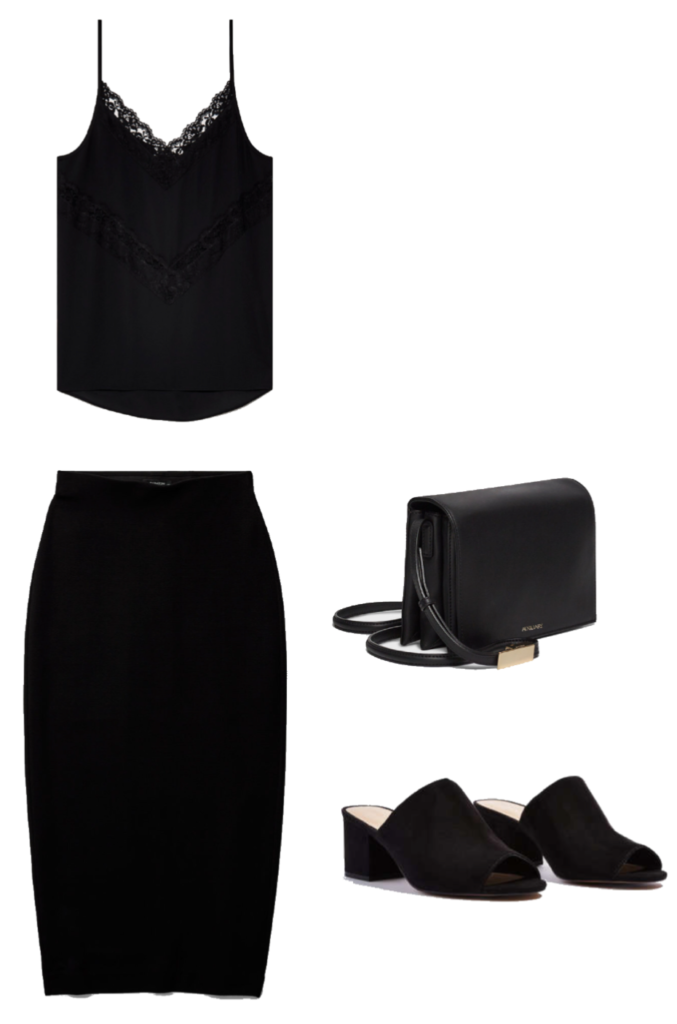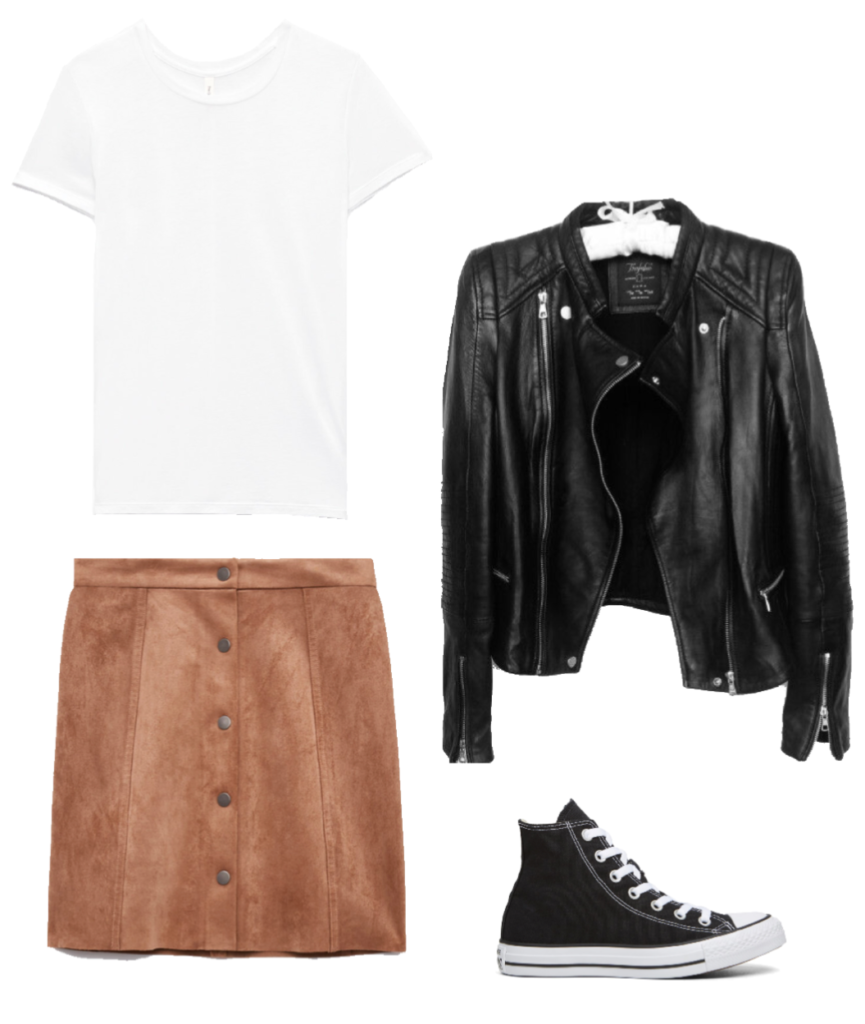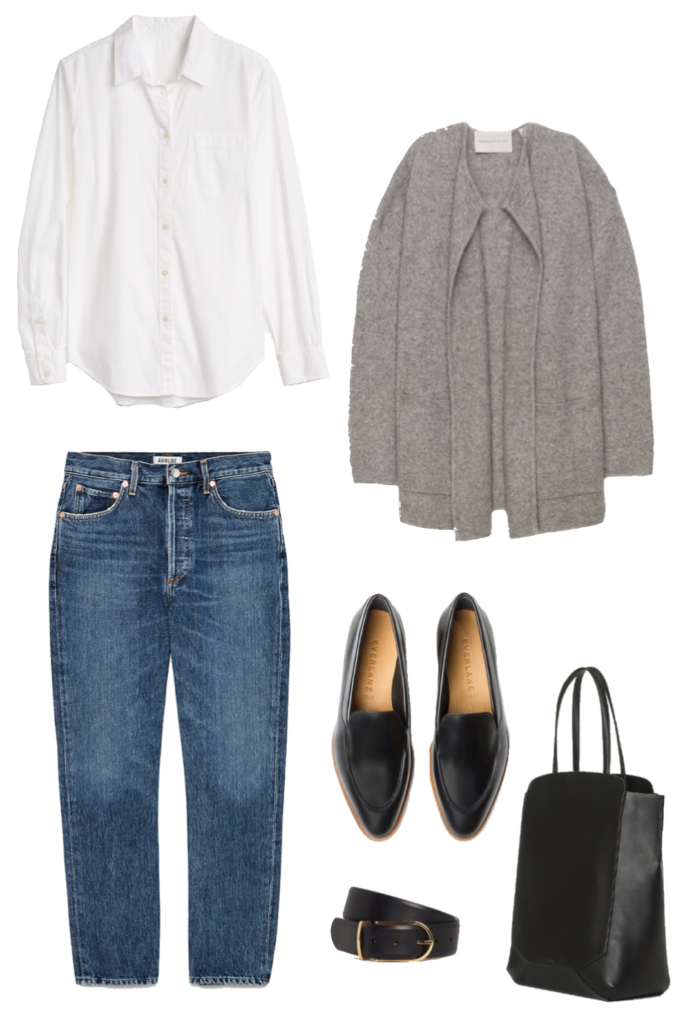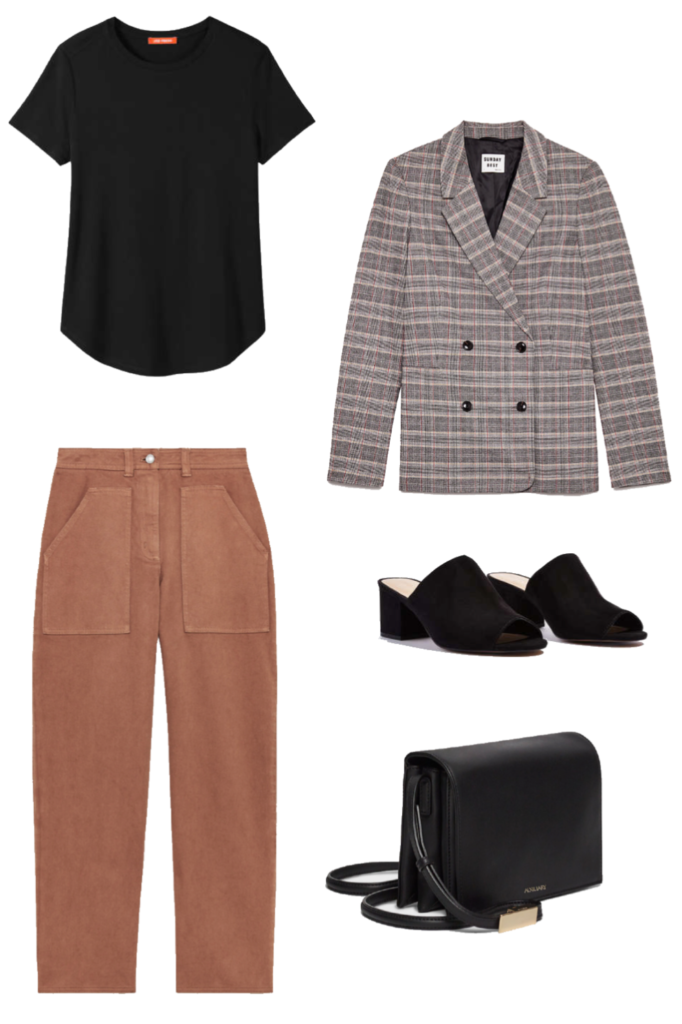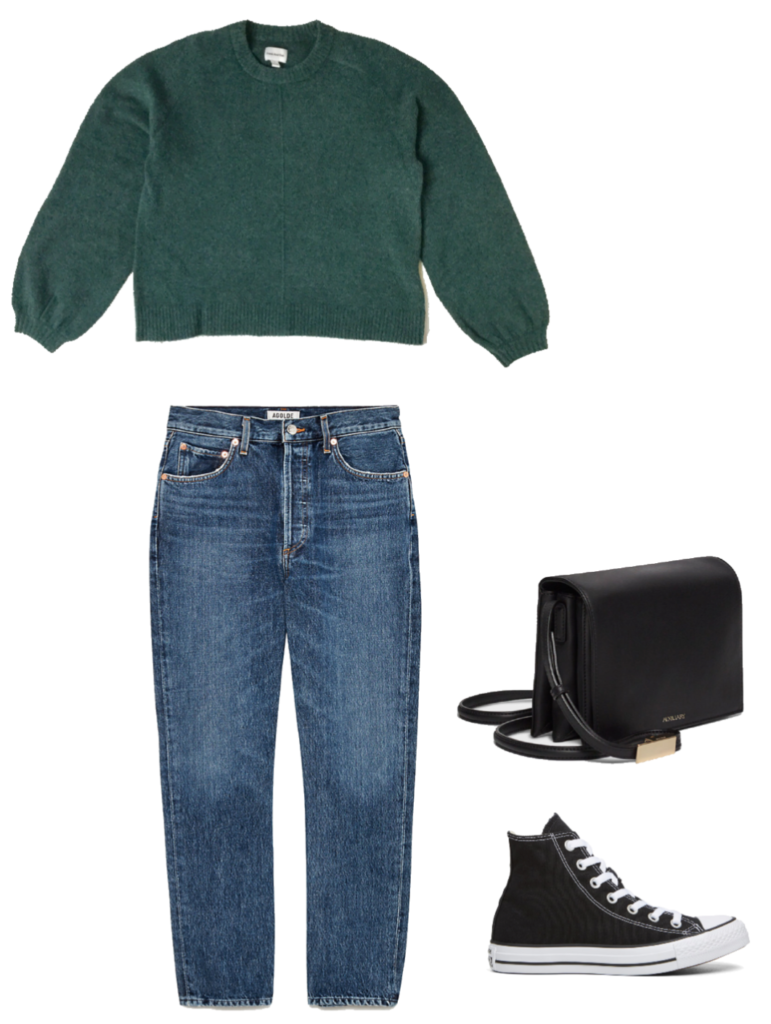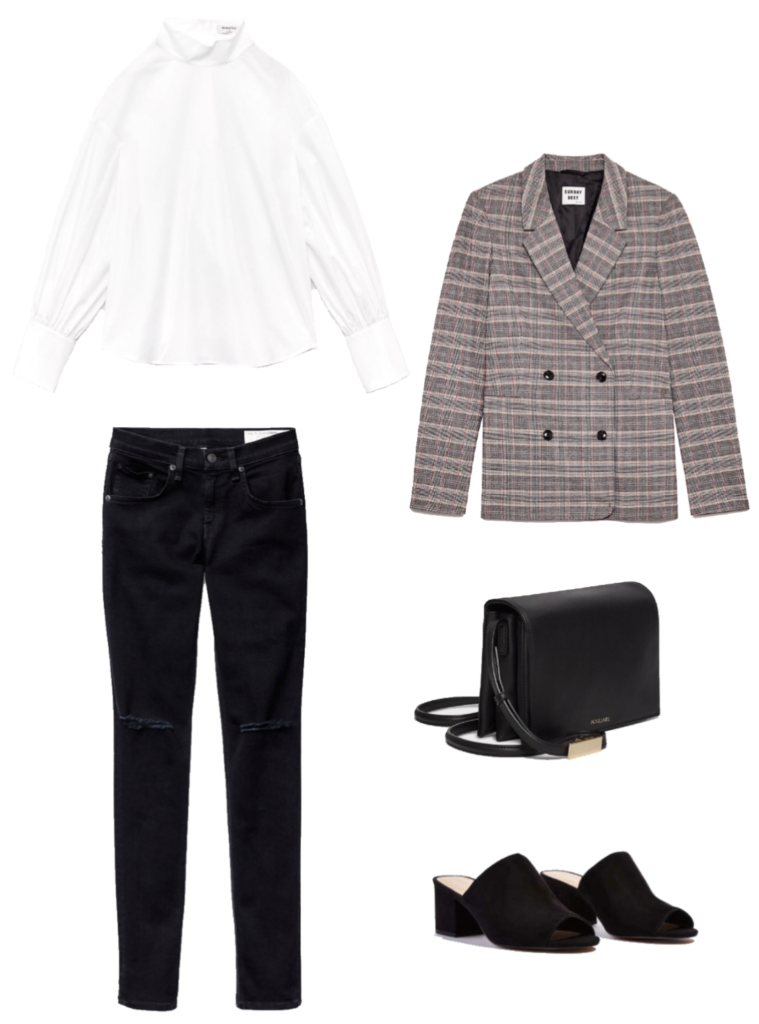 I hope you enjoyed reading this article and that it gave you some inspiration for your own fall wardrobe. Let me know which season is your favourite style-wise in the comments!
Thanks for reading,
Emily
Shop similar styles