I consider a classic button-up shirt to be a core item for any wardrobe, which is why you'll have seen one featured in many of my capsule wardrobes. It's a classic piece that will never go out of style. It's also really versatile; it can be dressed up or down and pairs well with just about anything. Today I wanted to share some of my ideas on how to style a classic button-up shirt that will hopefully help you get more wear out of the one in your closet!
In my own closet I've gone for a crisp cotton, solid white shirt which is the most classic style and just what I prefer. For your own closet, you might want to have a different colour or a pattern such as stripes to give it a little more interest. In any case, how you style it is pretty much the same across the board.
My first (and favourite) way to wear this is just loose or tucked into jeans with sneakers. It's a very simple yet classic look; it's casual yet still looks polished and put-together. You can put this on and be ready to go just about anywhere.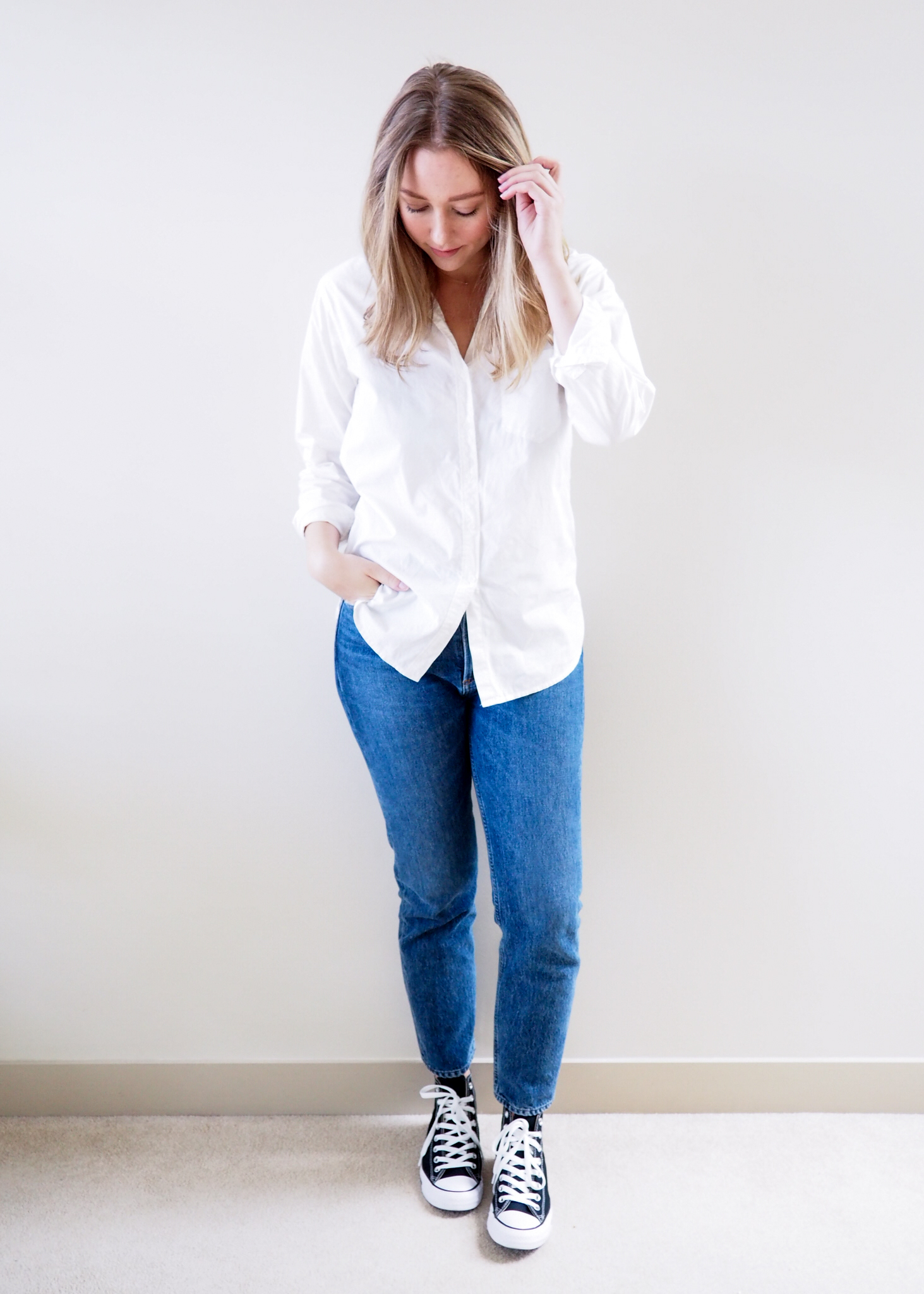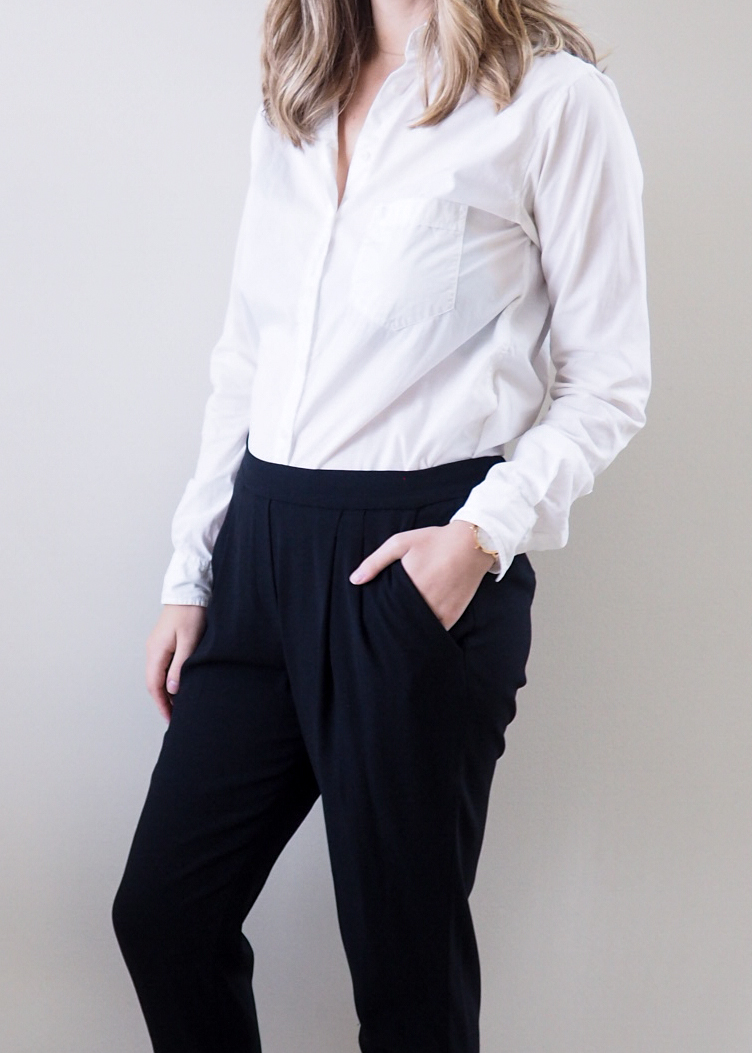 To make it a little less casual, you can easily swap out the jeans for trousers or a skirt, or the shoes for flats or heels. As I mentioned before, this is a versatile piece that can always be dressed up or down depending on what you pair it with – bottoms, shoes, and accessories.
You can also play with rolling up the sleeves and how you tuck it in to achieve different styles: tucked all around, just the front, half the front (one side out), and loose (untucked). I am a fan of tucking it in either all the way or just in the front because it looks more polished, but that is just my personal taste for this specific piece.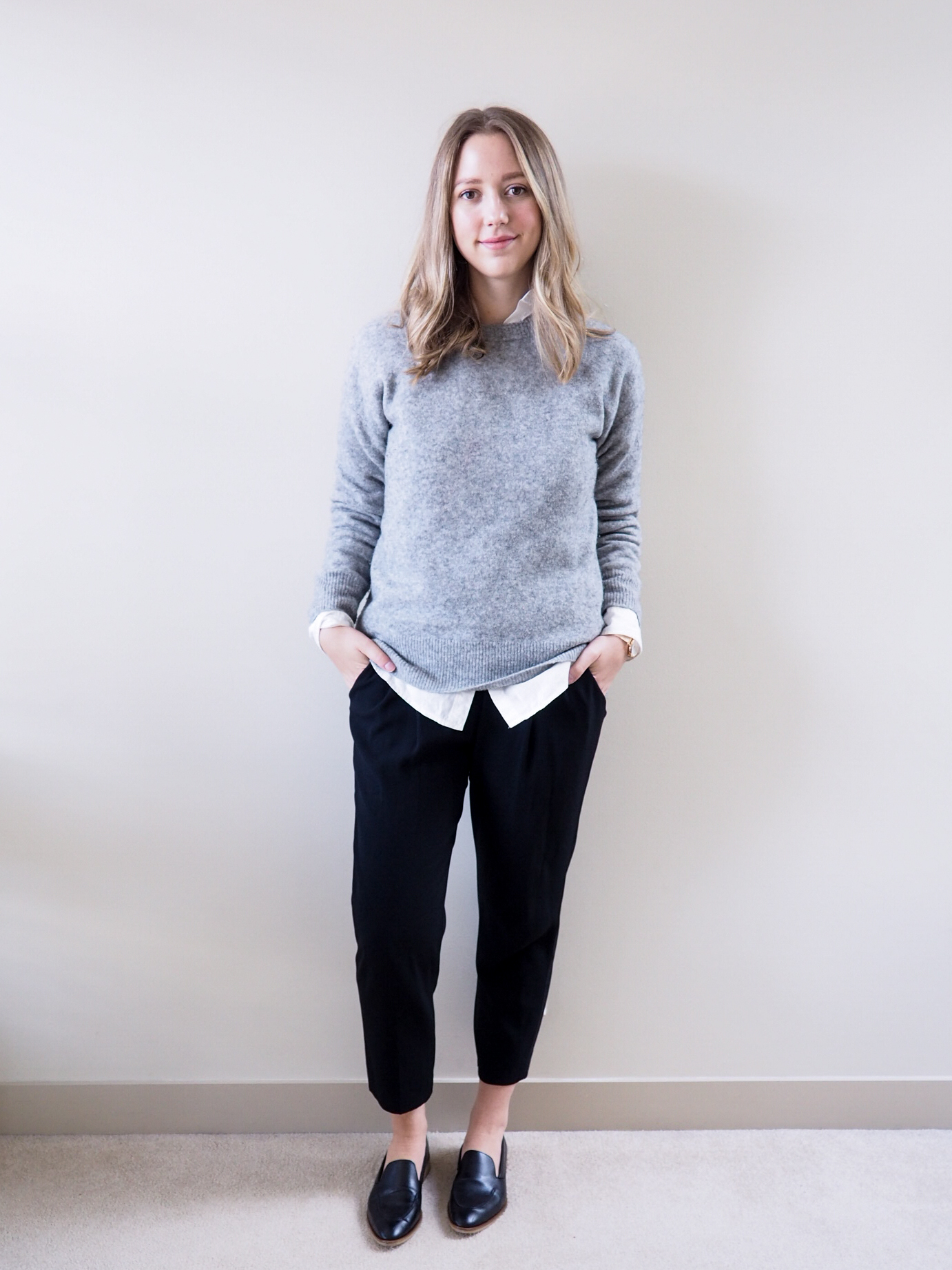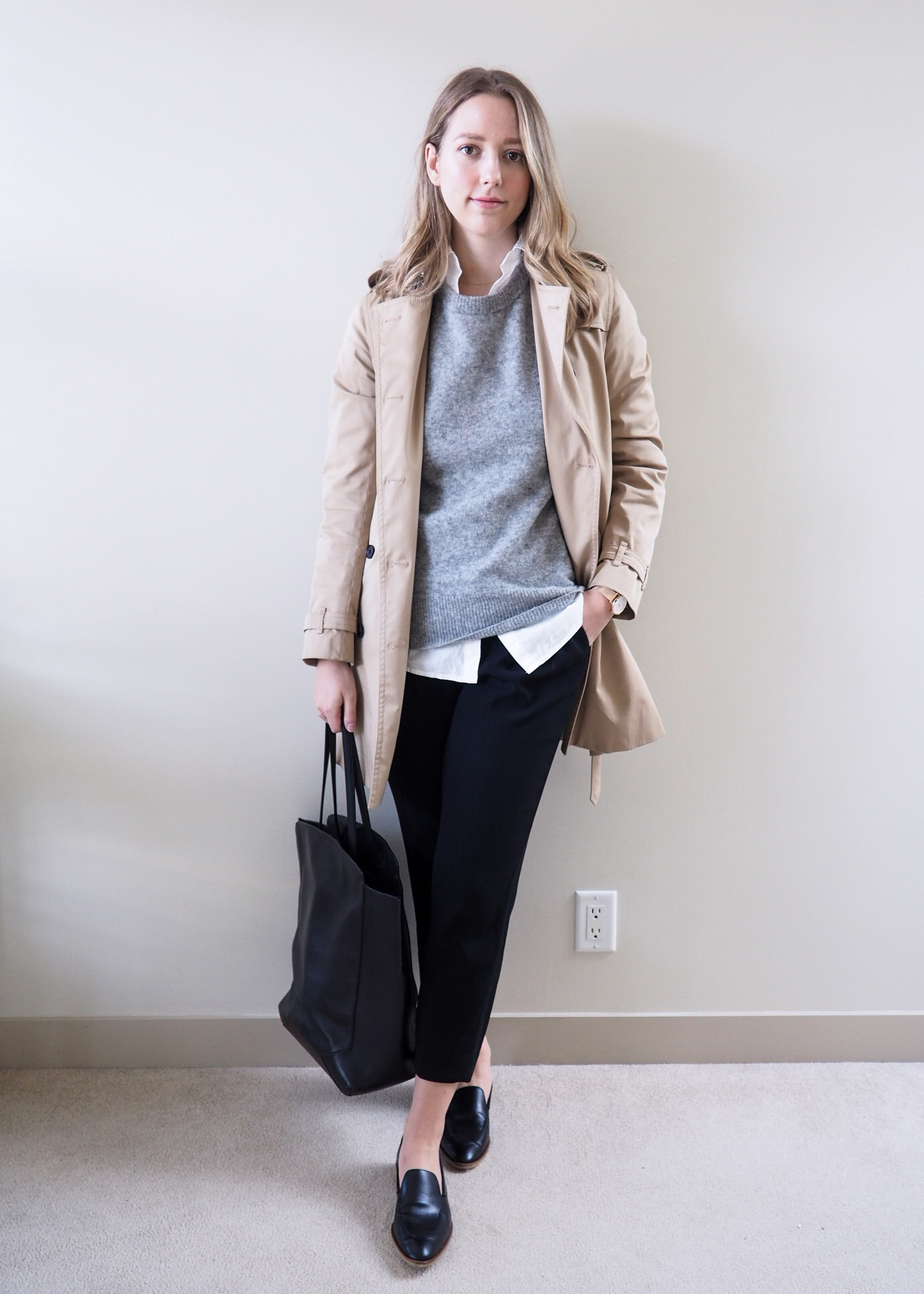 It's also a great layering piece and works well layered under a crew sweater or cardigan. This can be a really smart look for the office when paired with some trousers and heels or flats. I like to top it off with a trench coat and some accessories like a tote bag and watch to really finish the look.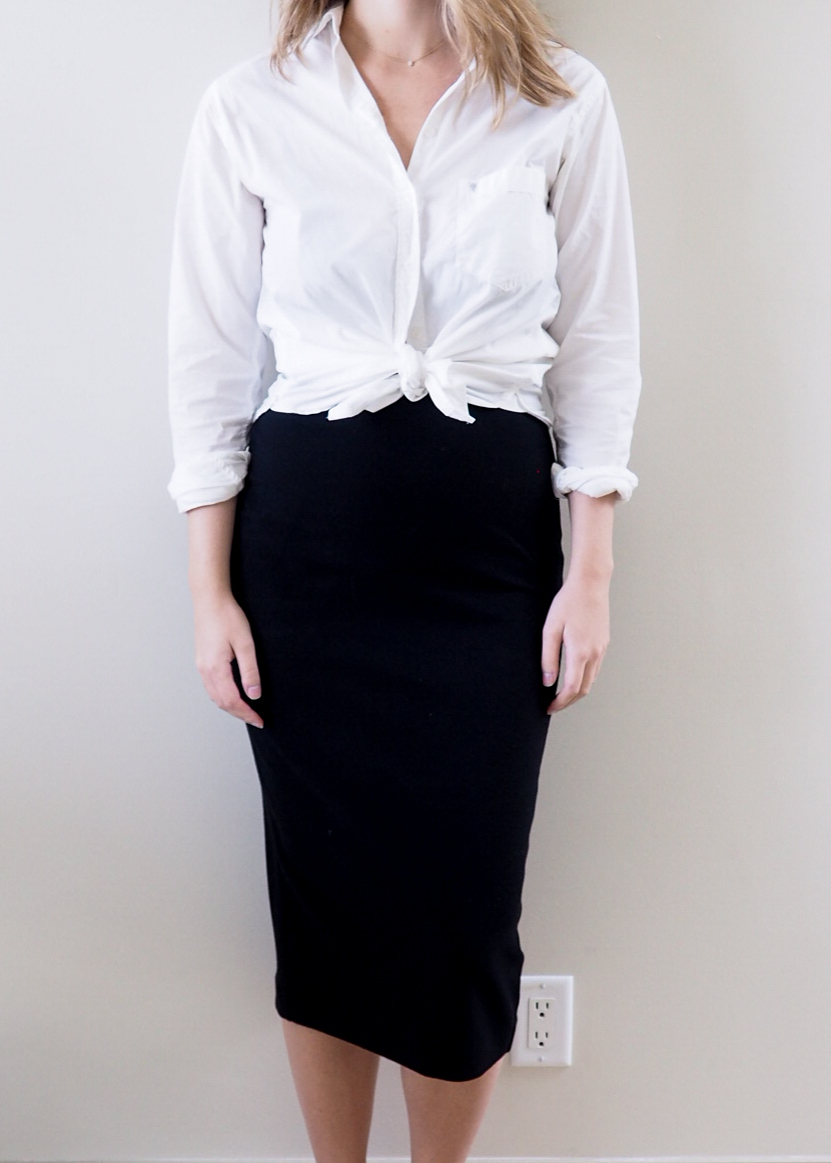 Lastly, a cute and trend-forward way is to unbutton the bottom few buttons and tie the shirt in a front knot. You could wear it this way paired with some high-waisted jeans or a skirt, or a pair of shorts with sandals in the summer. The possibilities are endless!
When you're shopping for a piece like this, something to pay attention to is the fit. You can go more tailored for a more formal, classic style, or you can go oversized for more casual or 'street' look. The one I have is called a 'boyfriend fit' so it is a little more relaxed, and easily transitions from a casual daytime look to a more formal office setting.
Outfit Ideas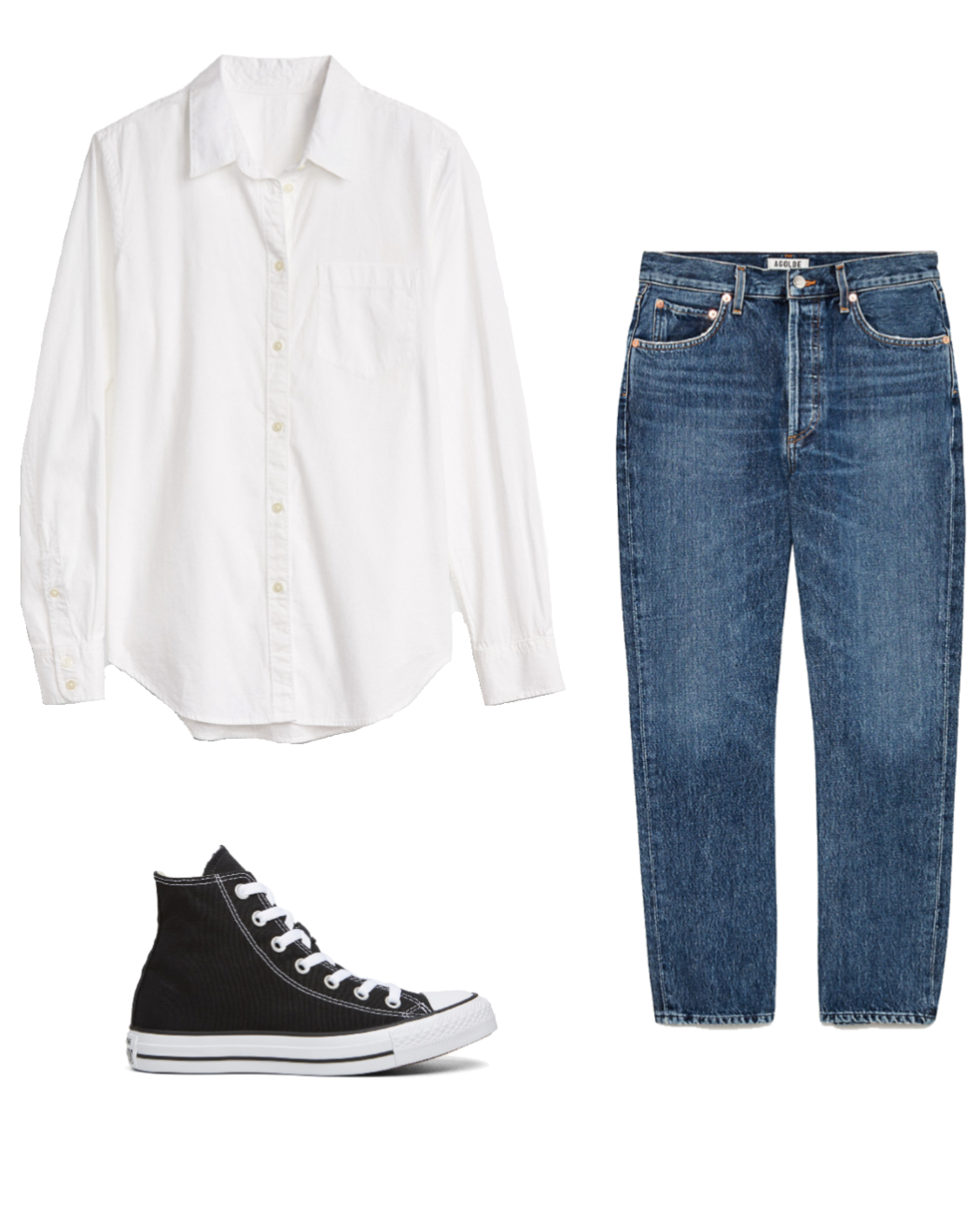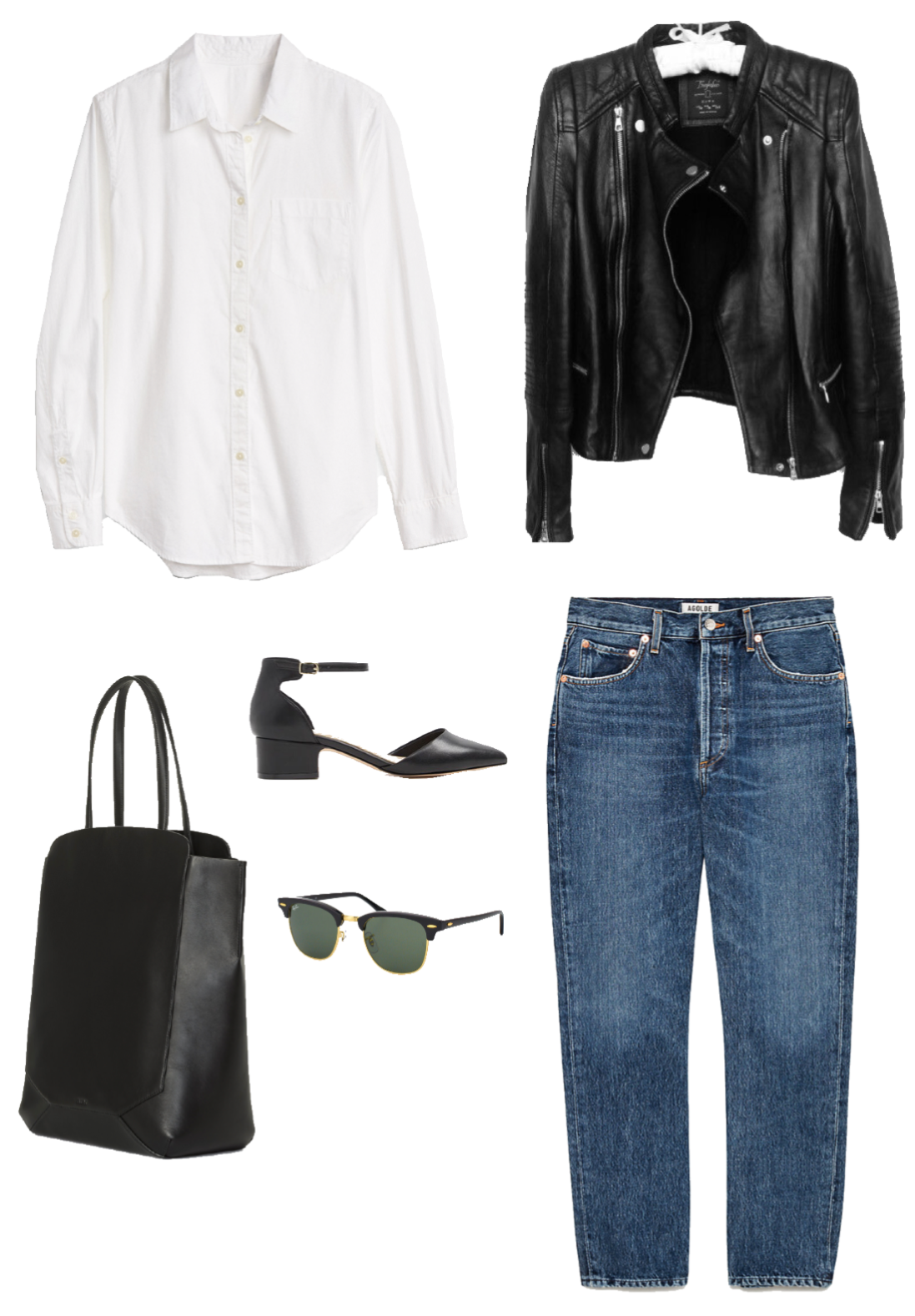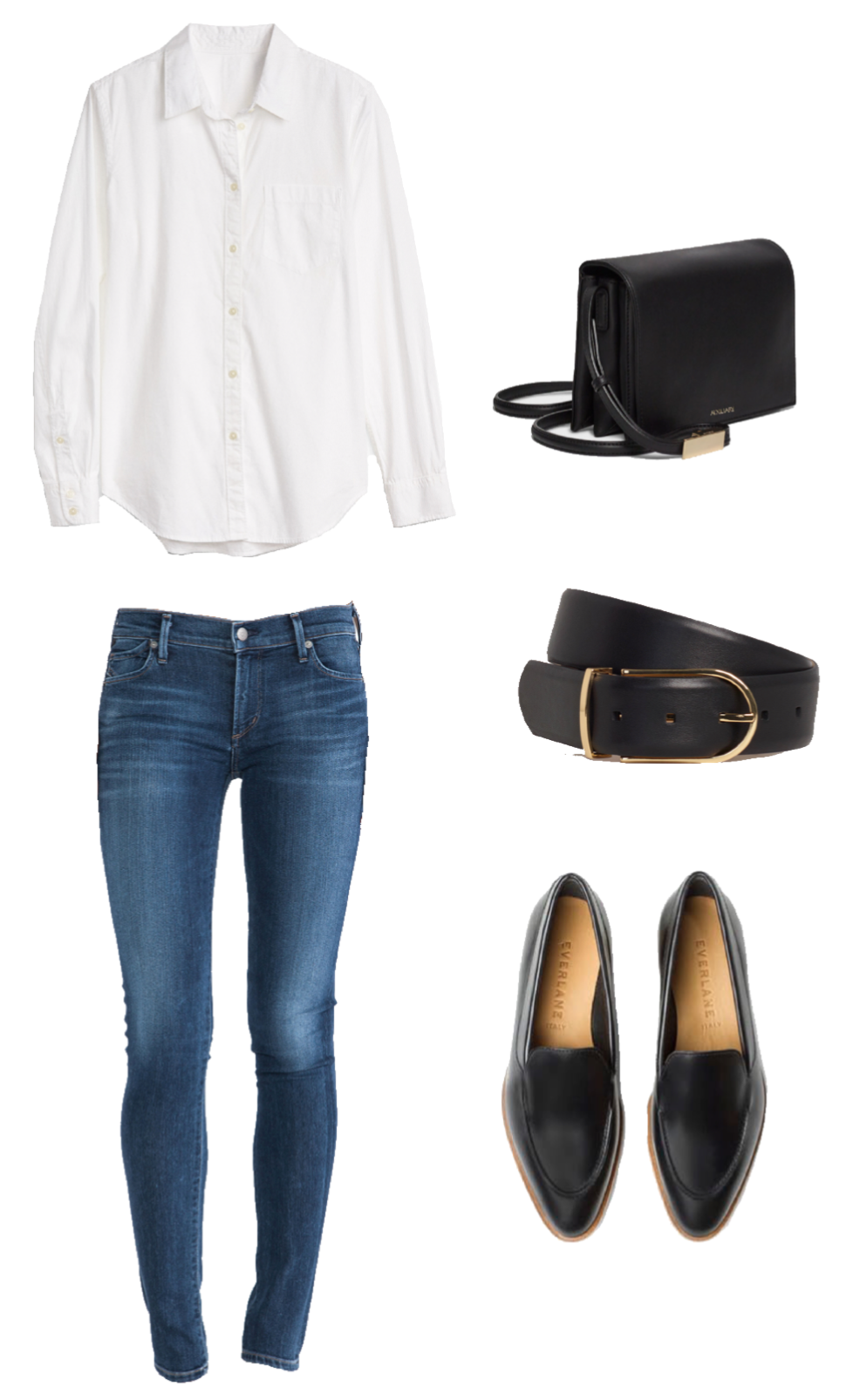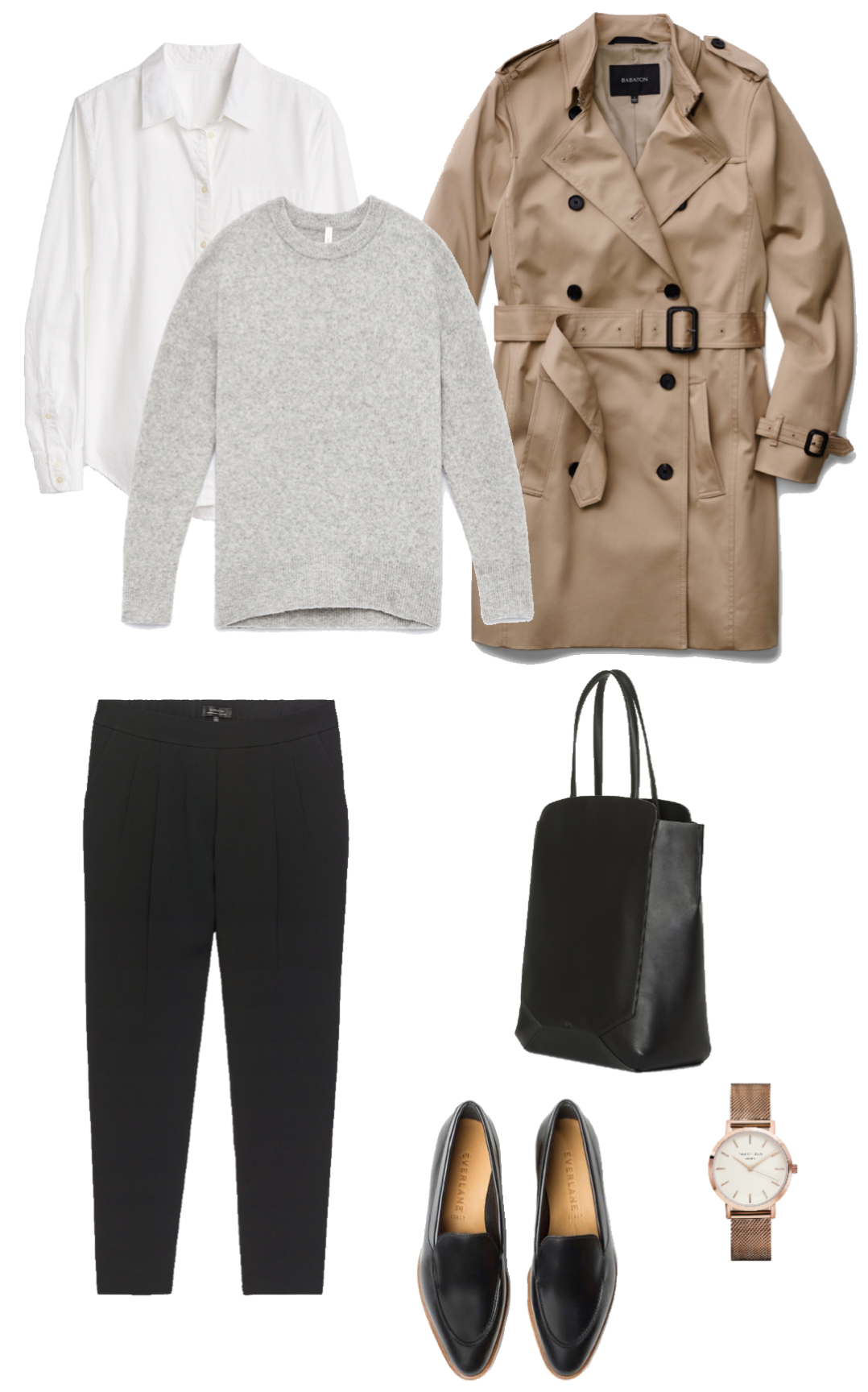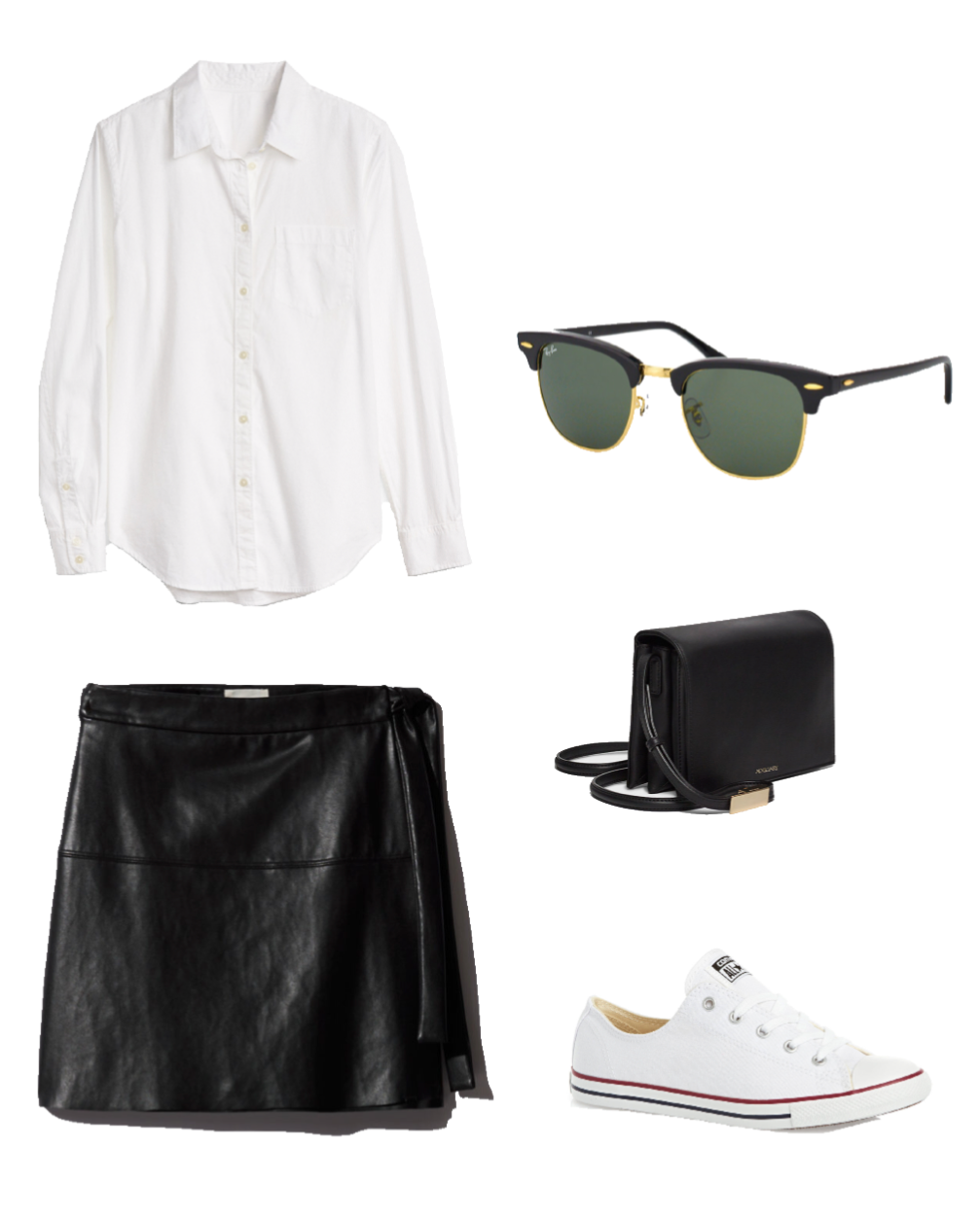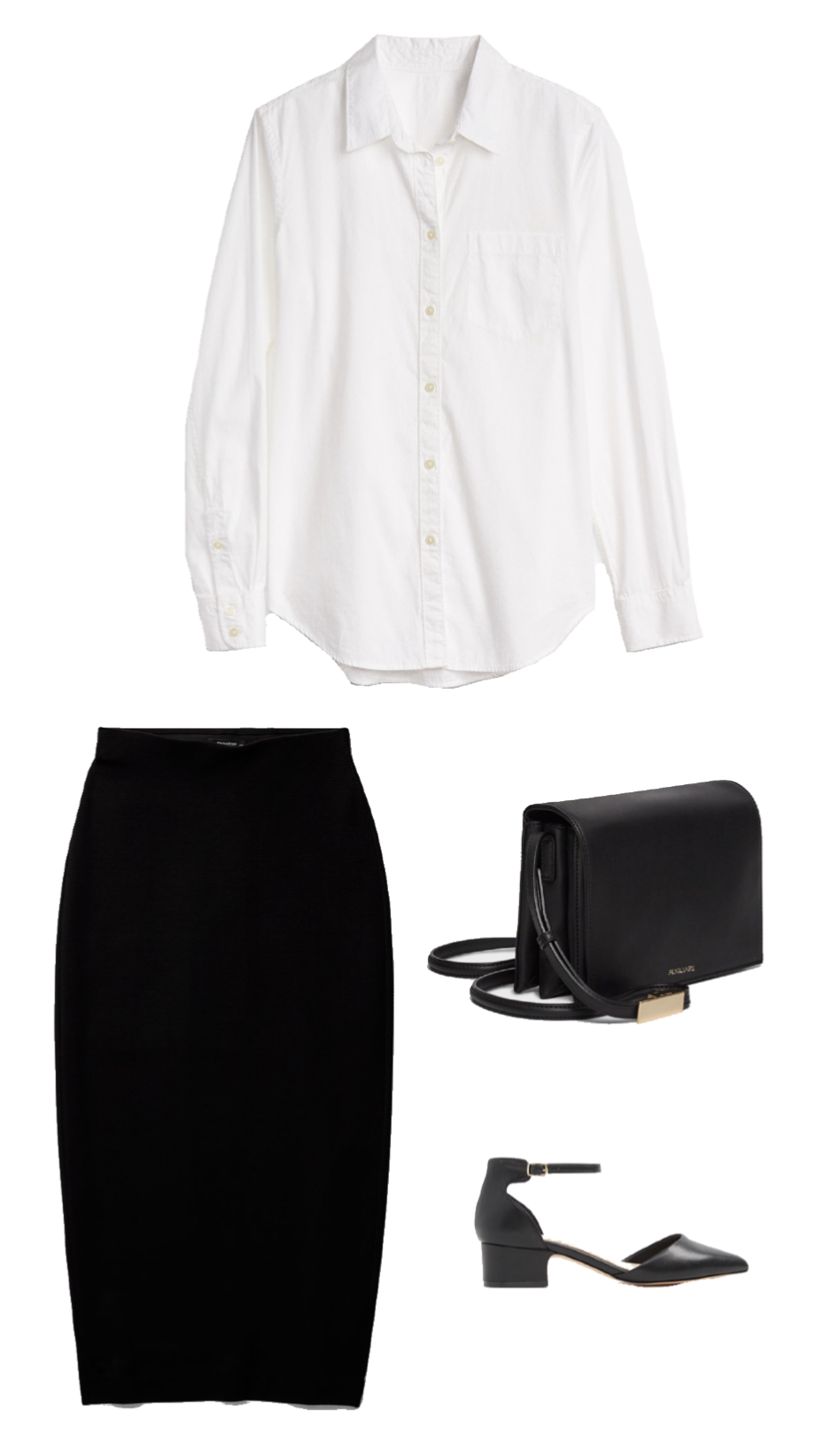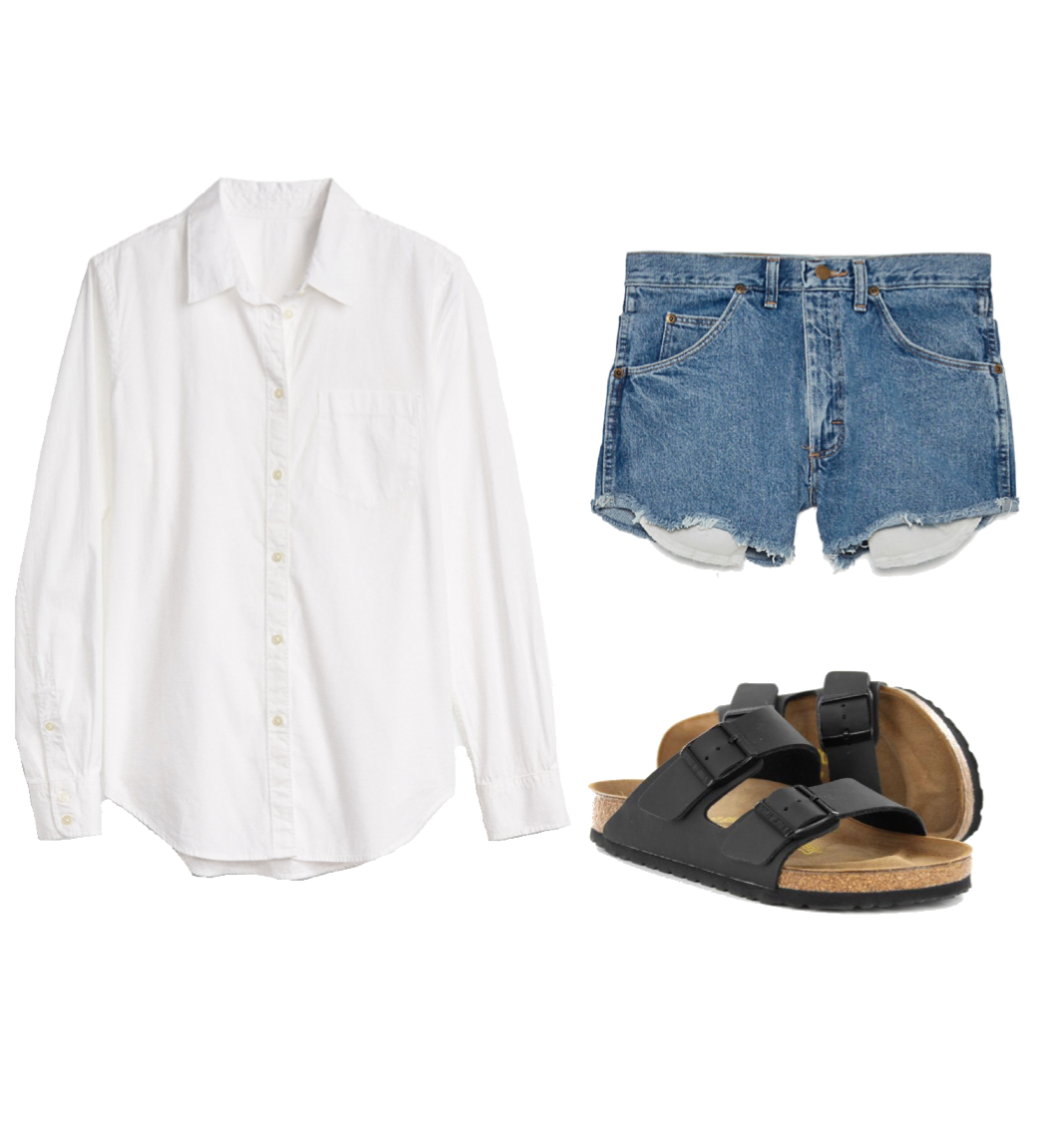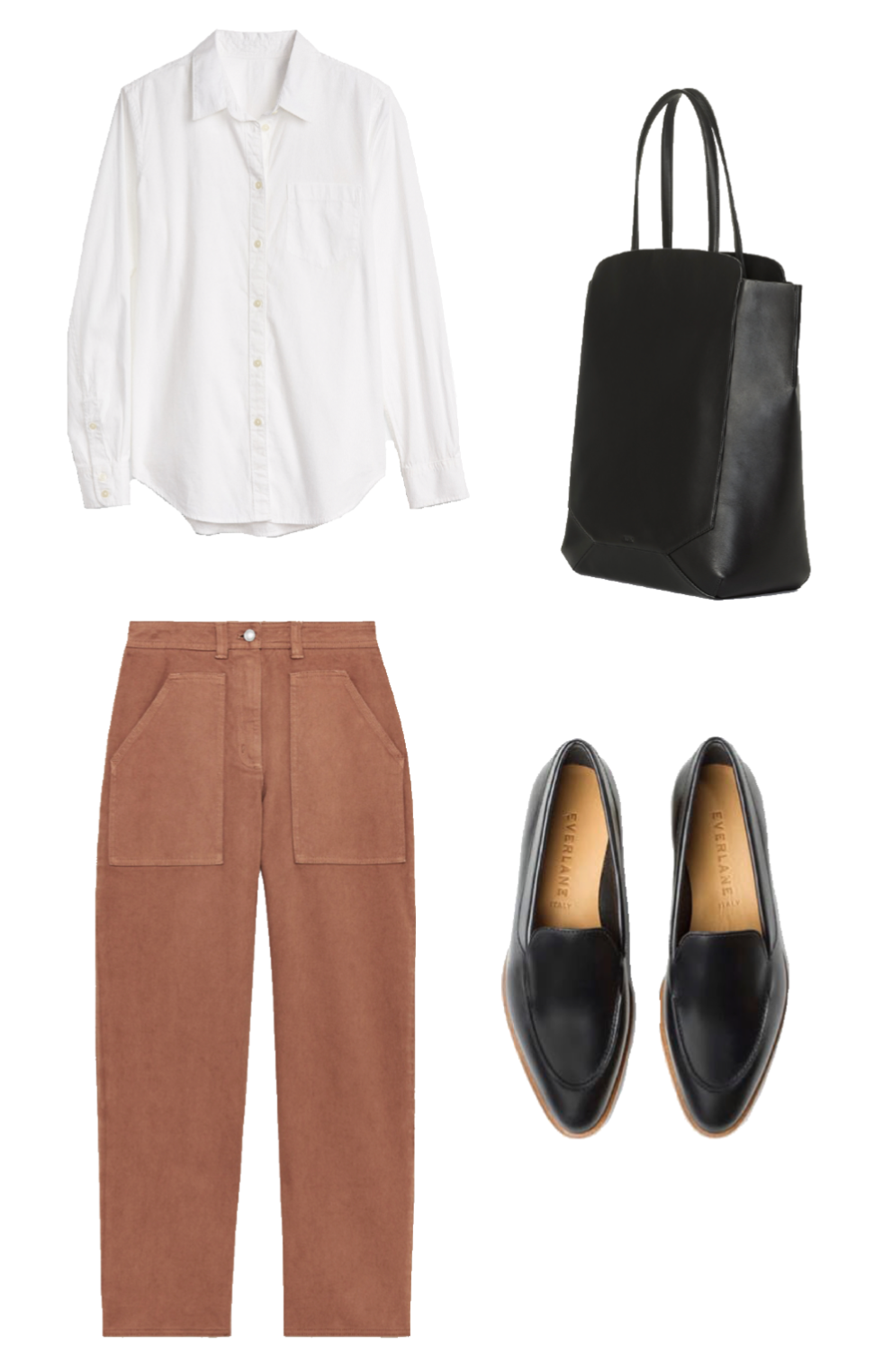 I hope you enjoyed reading this article and picked up some tips that you can use in your own wardrobe. What's your favourite way to style this piece? Let me know in the comments below!
Until next time,
Emily
Shop similar styles:
Pin for later: