Thanksgiving came so fast this year (for us Canadians, anyway). Wasn't it just summer like a day ago? I have a feeling that the rest of this year is going to speed right by, especially with our move coming up. I know I keep saying that we're moving, but we don't actually have our final date yet (although we're confident it'll be in November.) With that between us and Christmas, these next few months are going to fly by.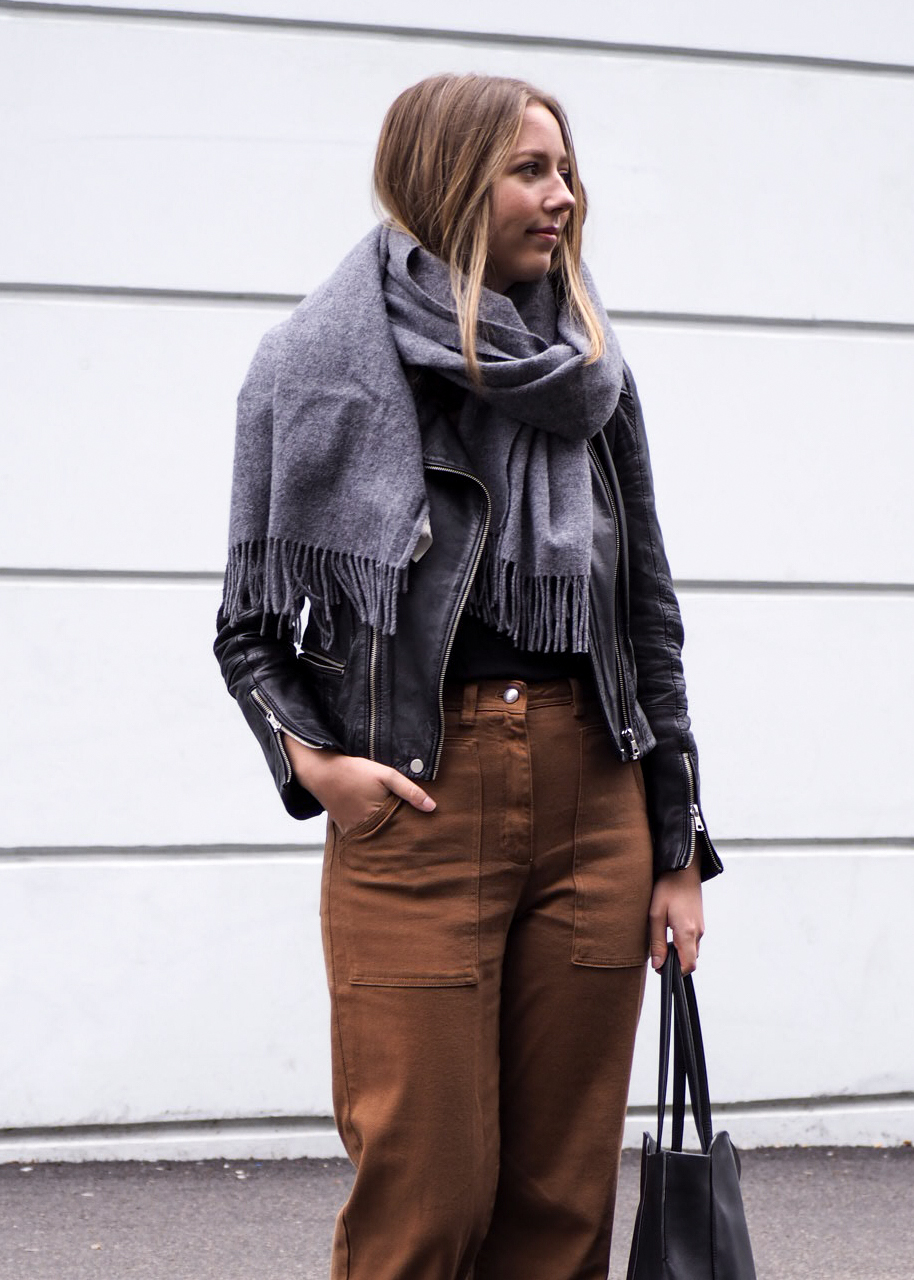 That said, I love this time of year, and I want to savour every moment of it. So I'm trying to balance all of the busy with things that keep me mindful and present. For me, I like to make sure I'm scheduling in enough down time, which is easy to justify this time of year. Cosying up on the couch with a book and a mug of tea is one of my favourite slow-living rituals.
I also like to try to keep myself in the current moment by engaging my other senses; things like playing soft music or lighting a fall-scented candle. If I find my mind drifting too far into worries of the future, I can focus on the song or the scents to bring myself back. What are some of your tips on how to slow things down during busy times?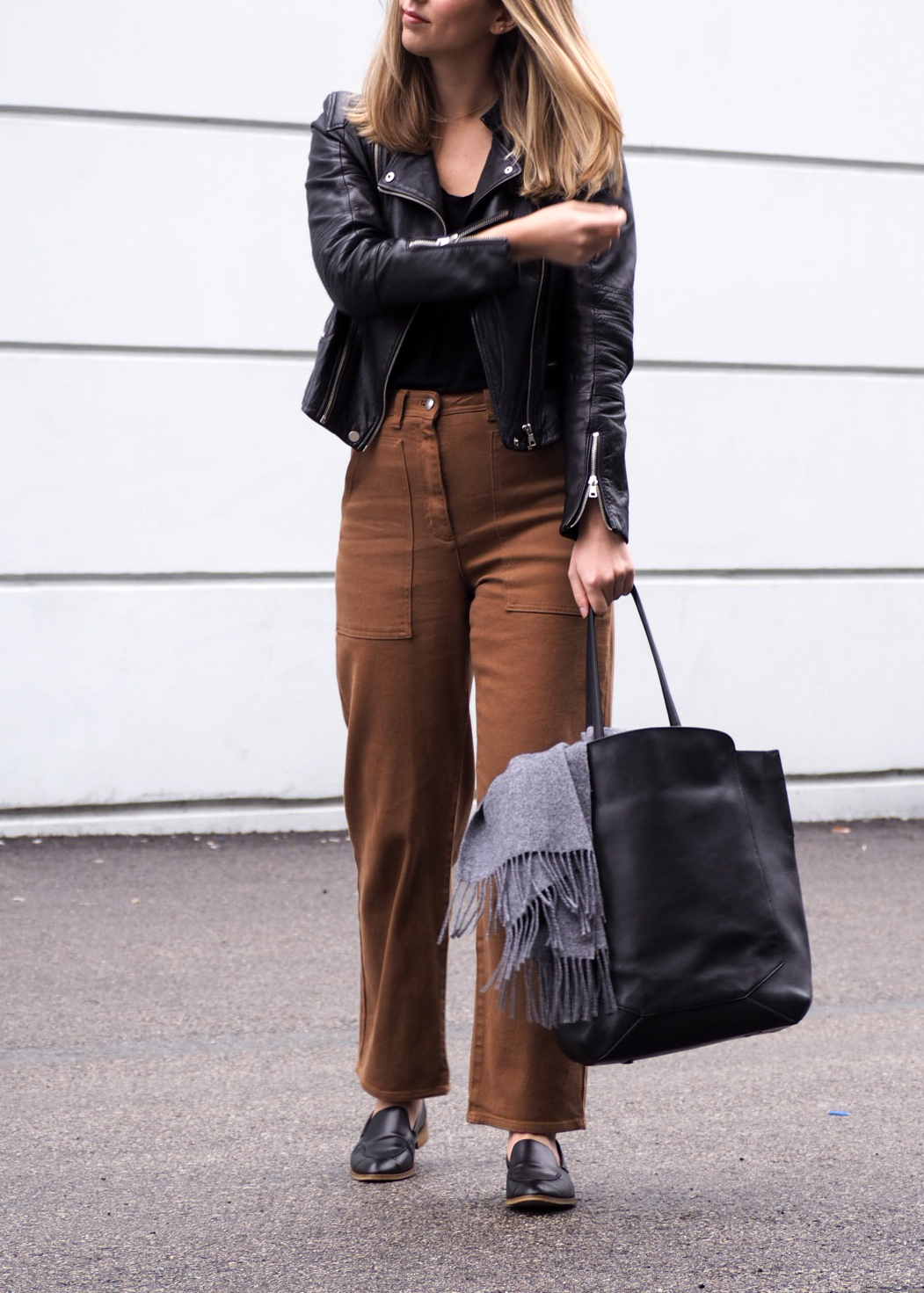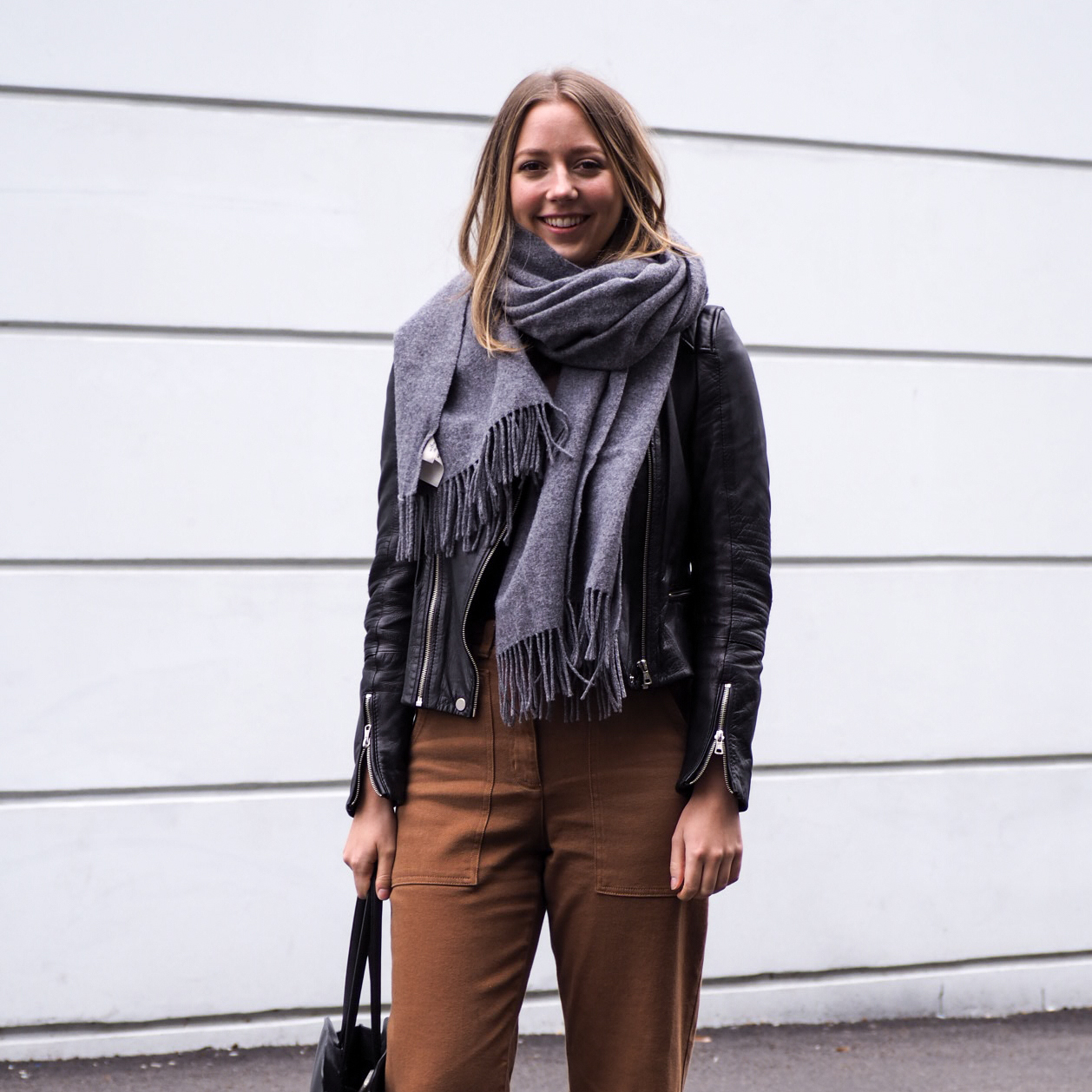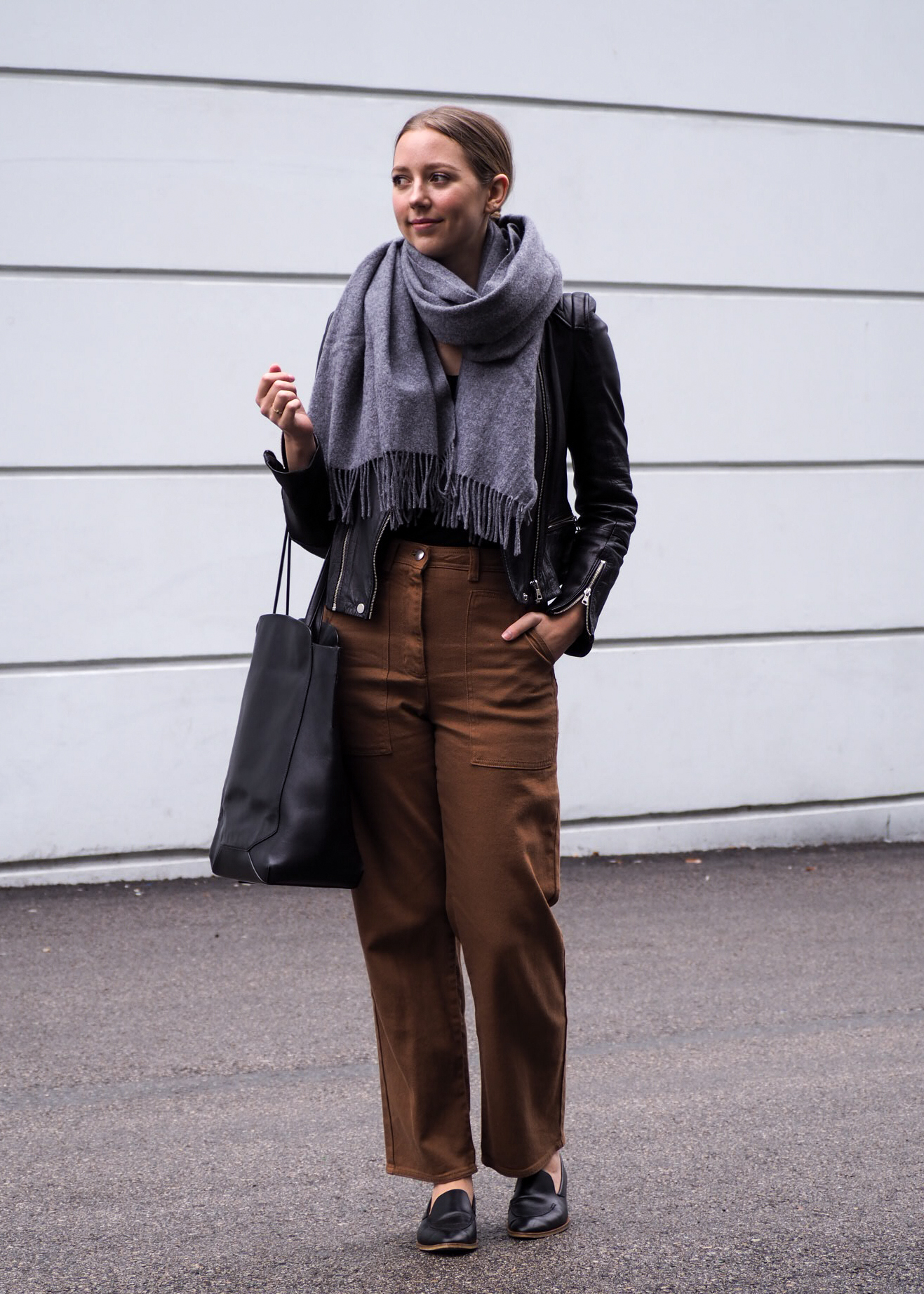 This week's outfit is featuring some cosy autumn layers that keep me warm on these quintessential, grey Vancouver days. I love these pants so, so much – they are so comfortable and the colour is everything – but to be honest, I find them a little hard to style. They're slightly too long to pair with ankle boots, so I opted for my Everlane loafers.
I also threw on my old Zara biker jacket which was a little too light for the day's cool temperature, so I bundled up in my favourite grey blanket scarf. The whole look is giving me serious autumnal vibes, especially the beautiful colour of the pants which totally reminds me of the leaves changing.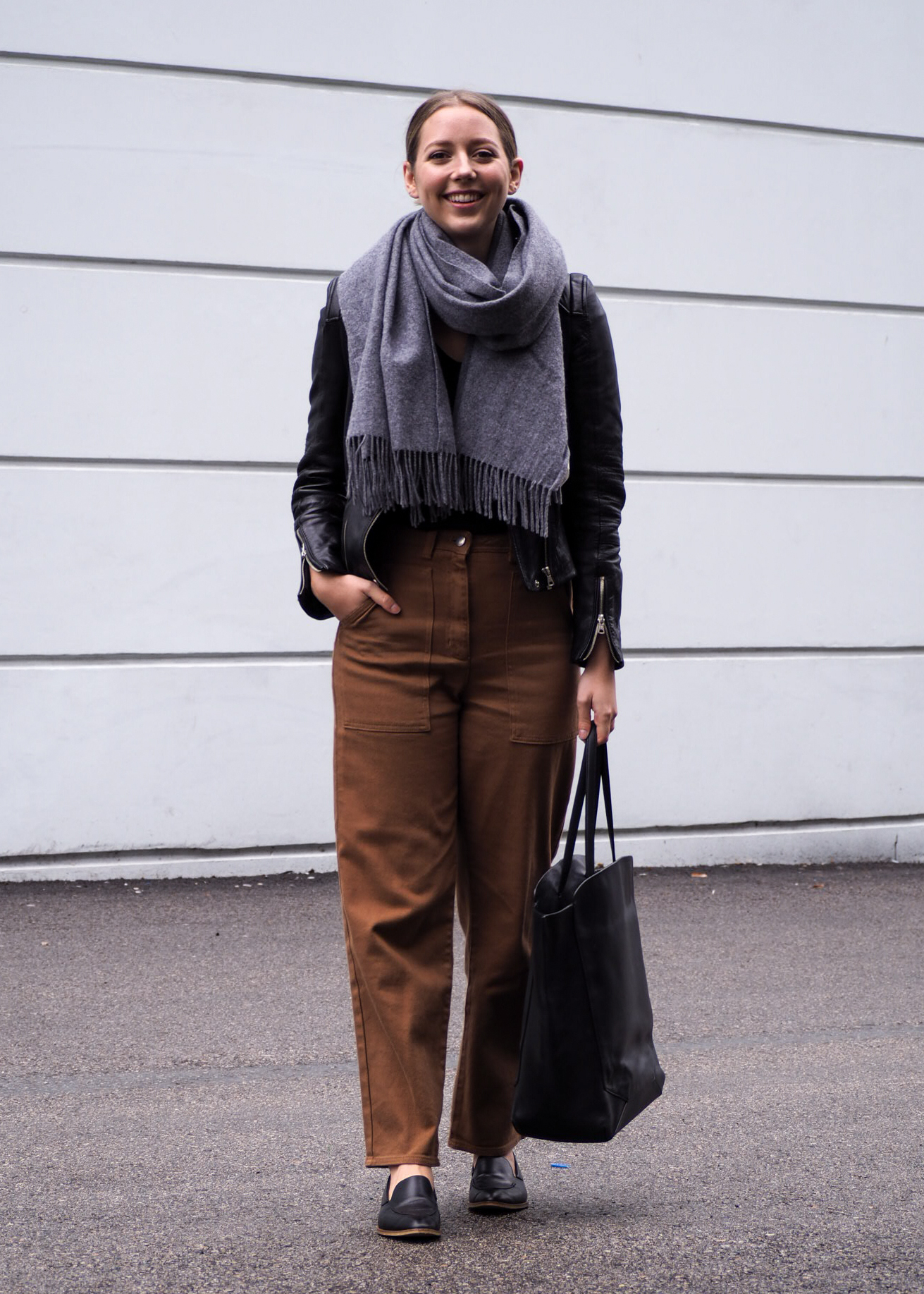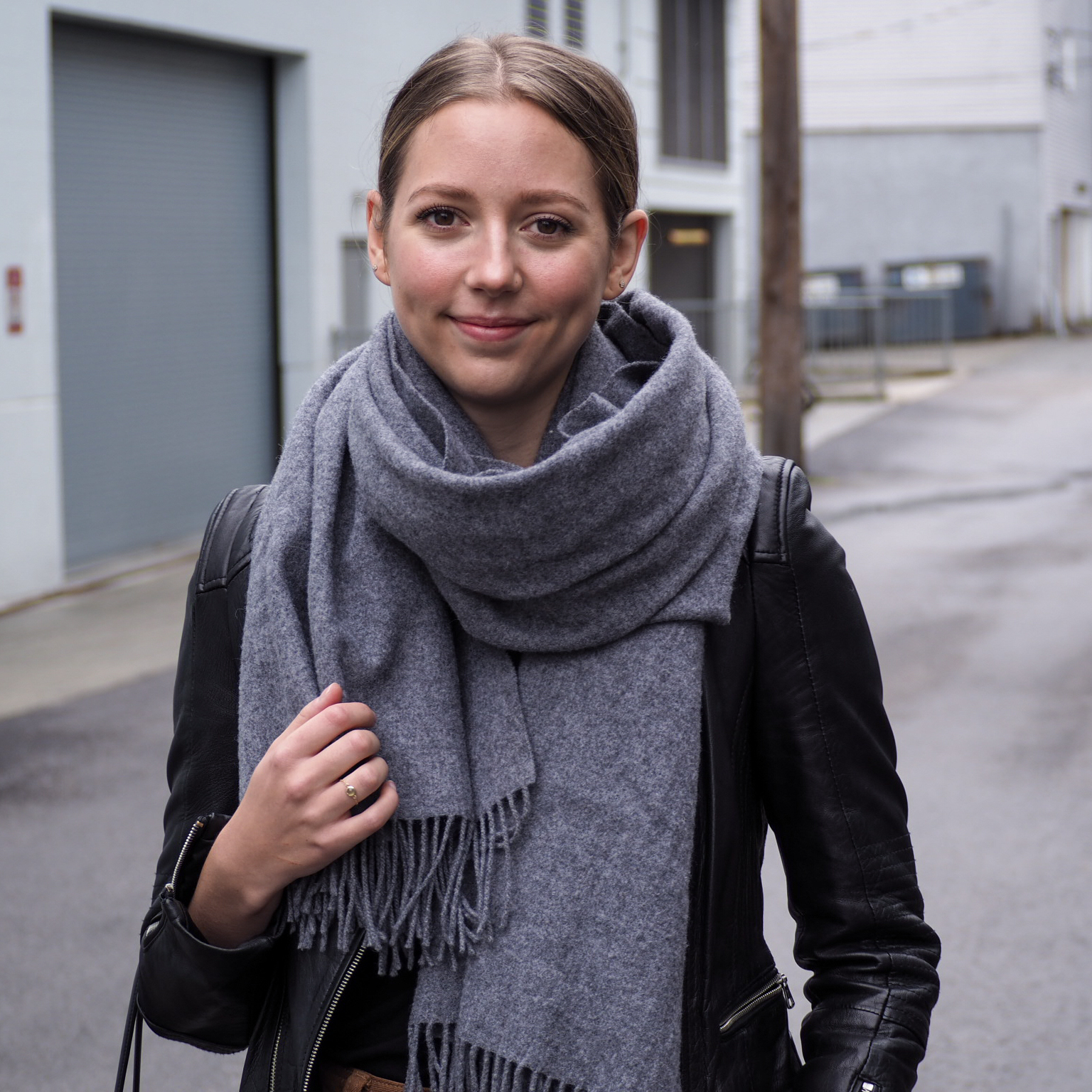 I was wearing:
Zara biker jacket (old)
Auxiliary bag (old)
Aritzia scarf (old)
For more outfit inspiration, make sure to check out my current fall capsule wardrobe and follow me on Instagram.
Thanks for reading! Until next time,
Emily
Shop similar styles: