Here we are: we have one week left in our hometown. If you follow me on Instagram, you might have heard me mention that we're moving, but I haven't talked about it in too much detail. Partly that's because personal life details like moving and where I live are things I prefer to keep private. However, the reasons for our move have a lot in common with the reasons why I started this blog and my goal of simplifying my life. So in today's article I thought I'd share a little more about our move and why we decided to finally say goodbye to Vancouver – for now, at least.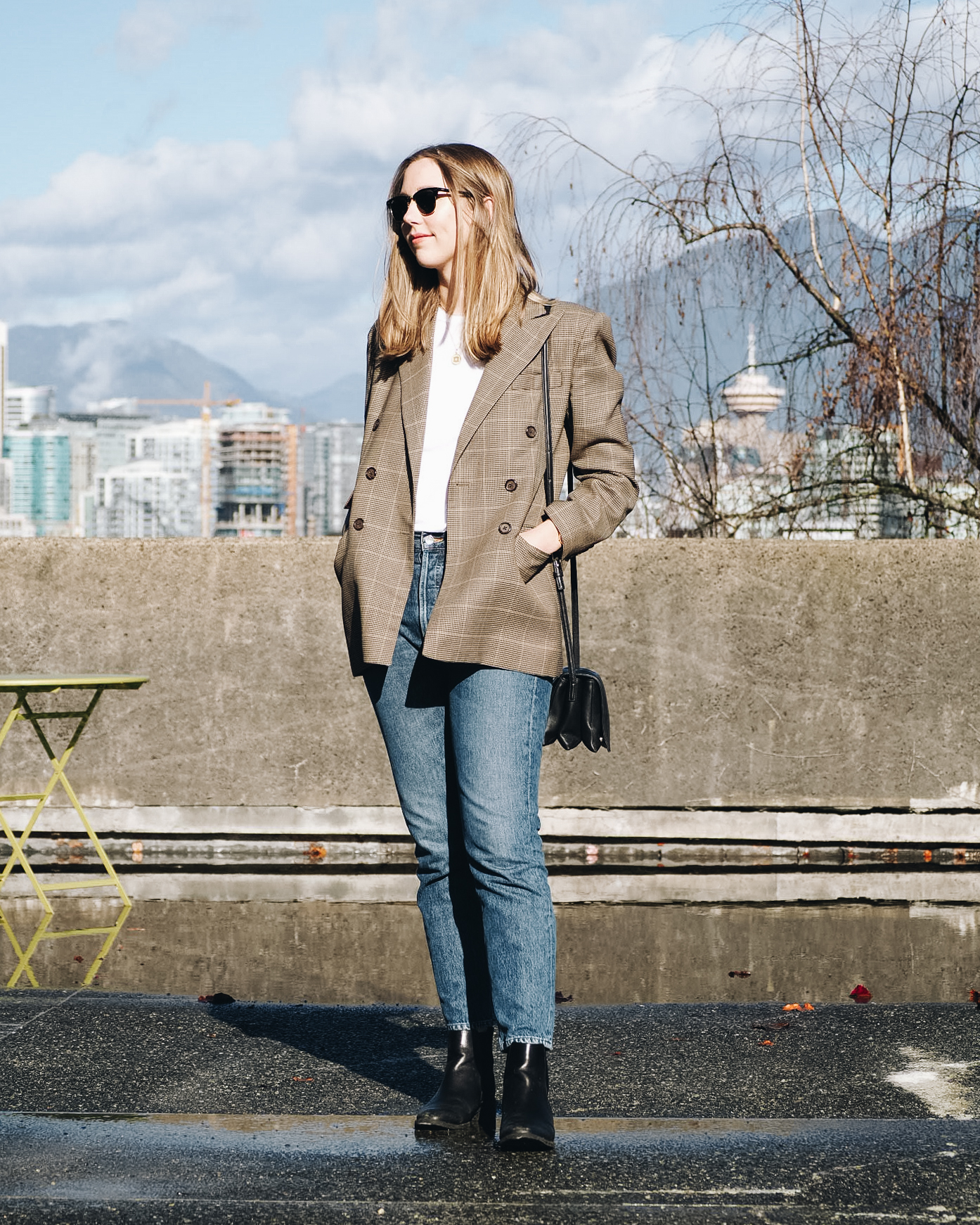 I grew up in a suburb of Vancouver and have lived here basically my whole life (for 29 years). I feel so lucky to live in such a beautiful part of the world, and I think part of me will always consider Vancouver as home. At the same time, I've never really known what it's like to live in another city for an extended period of time (aside from a couple of short exchanges I did in university). Let alone living somewhere that isn't a large city.
If you know anything about Vancouver, you've probably also heard that it's insanely expensive. The housing market here has been a growing issue for a long time, but especially in recent years it's become unaffordable for a lot of people. Rent is high, vacancy rates are low, and forget buying a place if you're not in the market already. So many of the retail stores and coffee shops near where I live have permanently-posted "help wanted" signs. It's because you really can't work a minimum wage job and also live here. Plenty of people do work and live here, but plenty more have migrated out of the city and have upped their commute to work instead.
Otherwise, you have to make a lot of money to live here. I tried a high-paying corporate job, but it just didn't work for me – it wasn't what I wanted out of this life. I was over-working myself for money to buy things that didn't truly make me happy. Factoring in over an hour commute one way to that job would have been a total deal-breaker. Combine that with the stress and constant busy-ness of city life, it's safe to say that Vancouver just wasn't working for me anymore.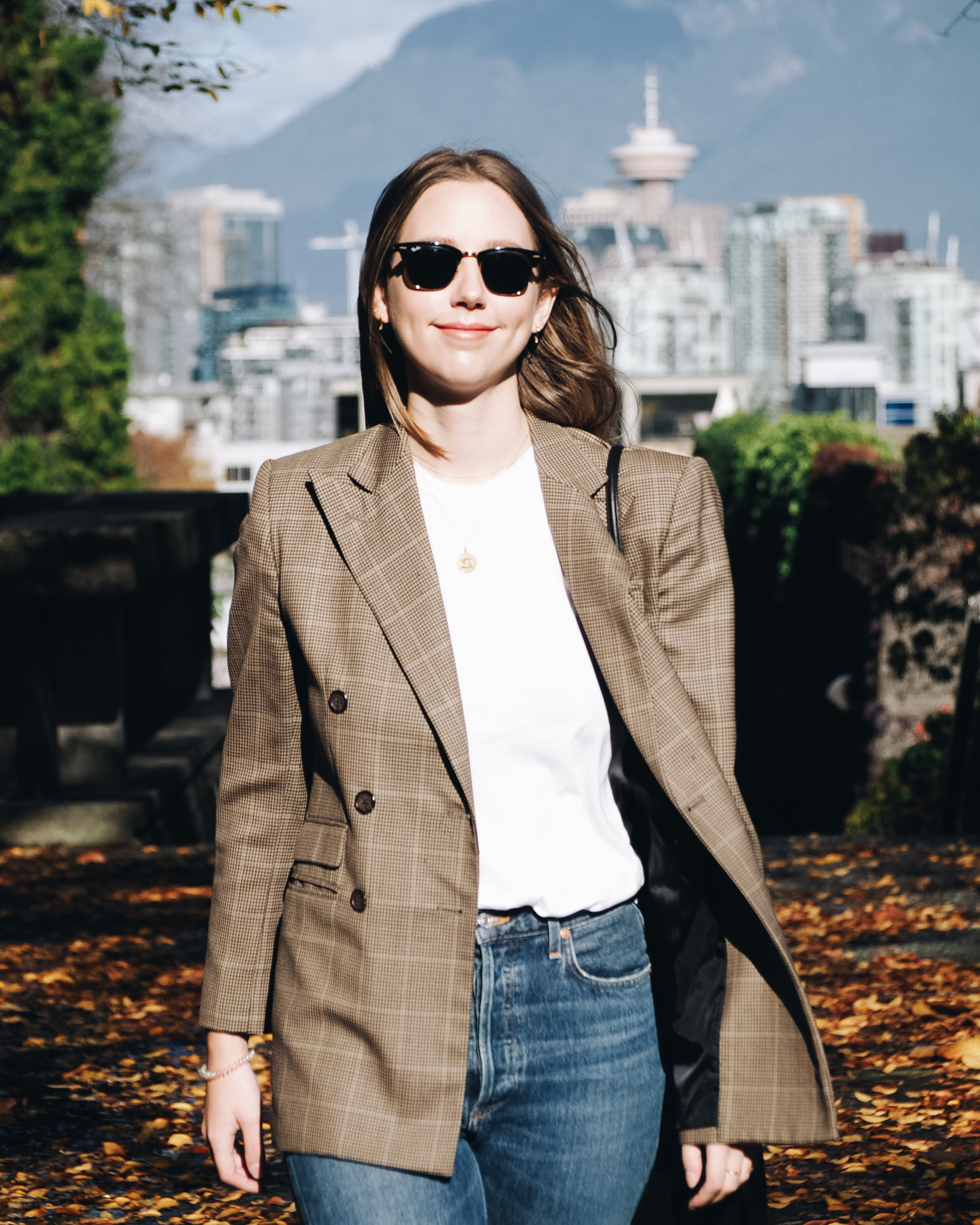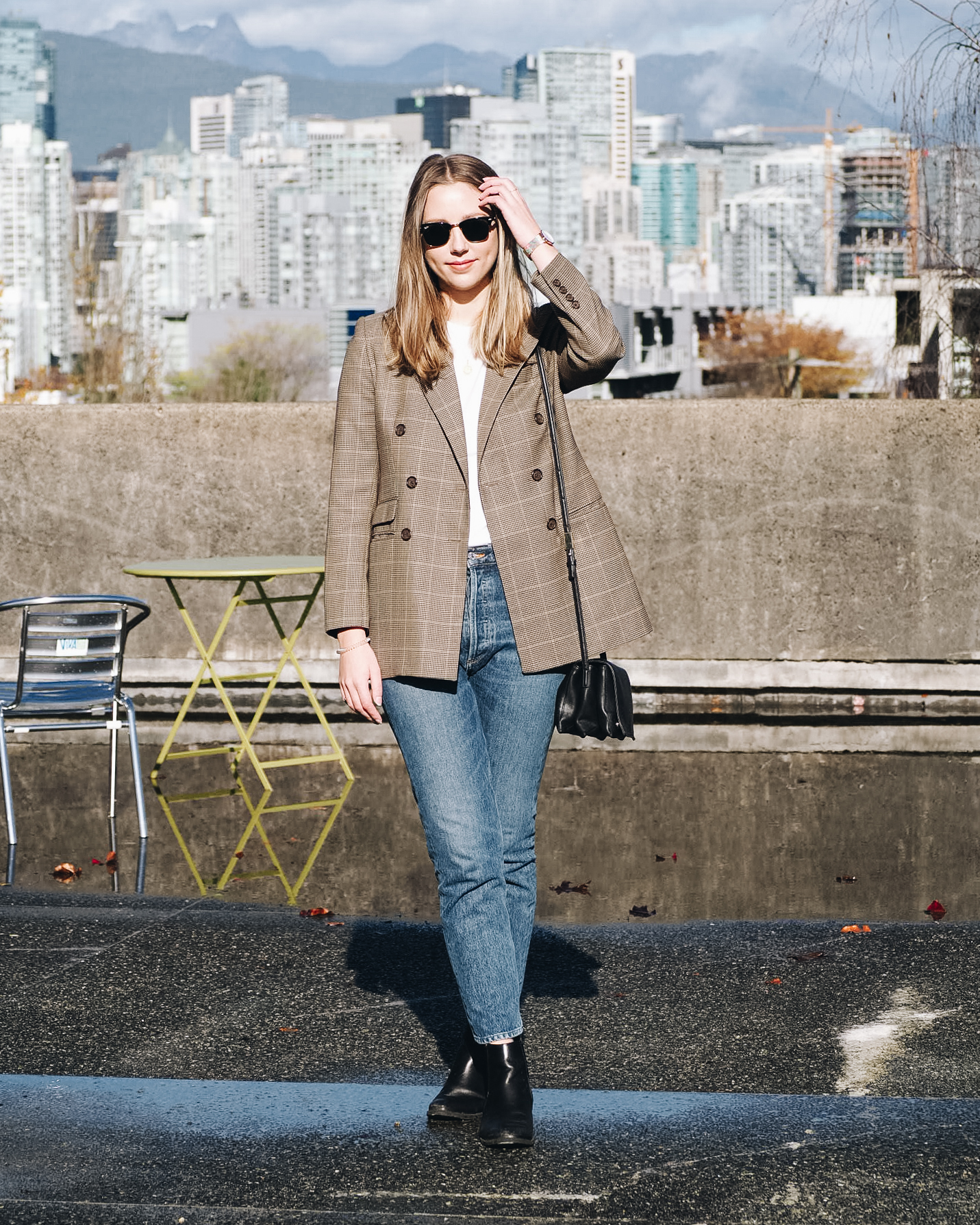 It's always been a dream of mine to own a house and really make a home out of it. I'm a homebody and I like to nest. It's not necessarily that I want a family – we haven't decided on kids yet – but I like the idea of having a stable place to call home that is my own. As our rent continued to increase each year, and the options for getting into the market here slowly became non-existent, we saw that if we were going to realize this dream, we'd have to start elsewhere.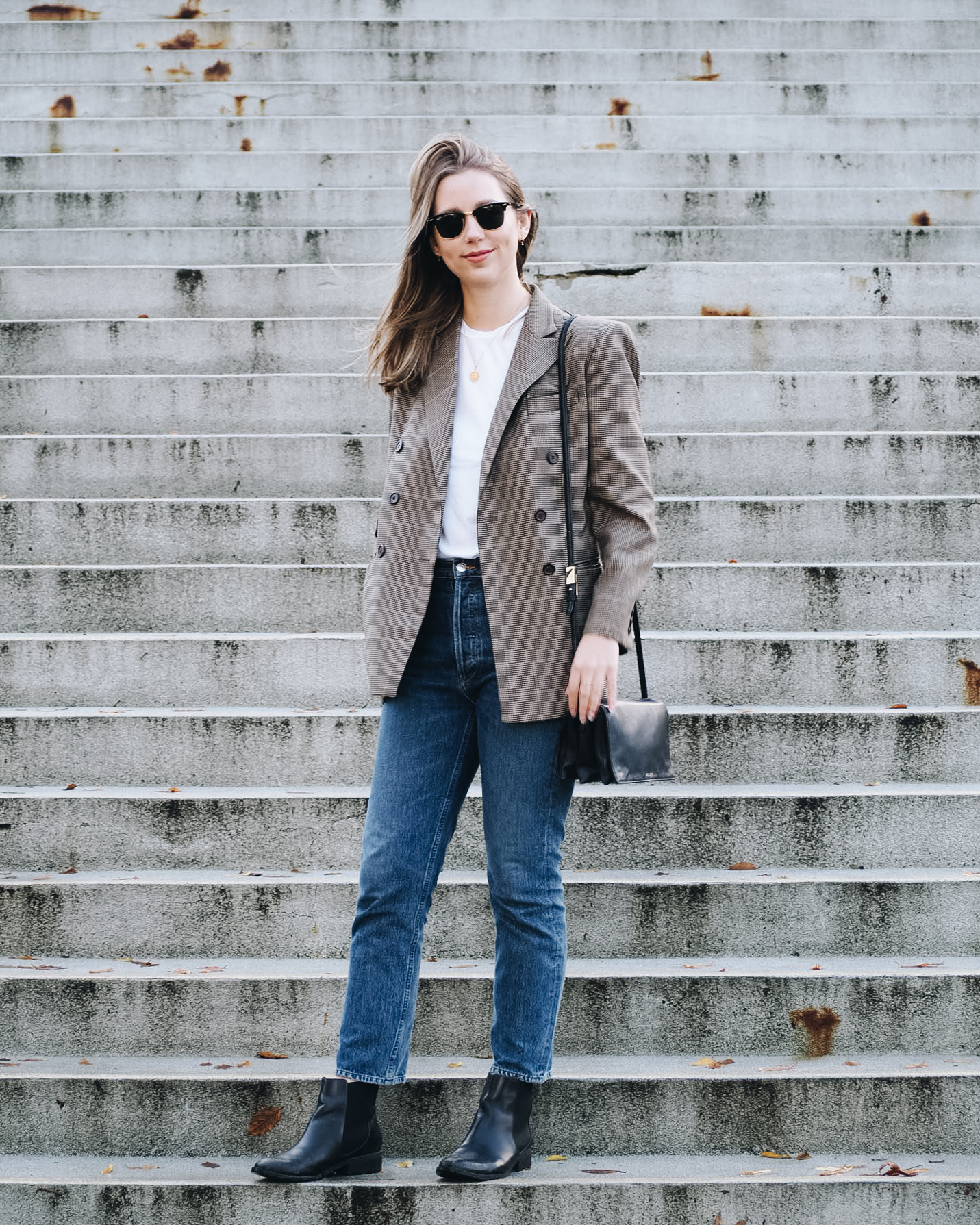 So, when the opportunity presented itself to purchase our first apartment, we decided to go for it. We're young, we've lived in Vancouver all our lives, we had the savings, so why not try something new and see if it can work better for us? I won't tell you the exact city we're moving to (although you'll probably find out later anyway), but it's in the Okanagan region which is a few hours' drive from Vancouver. We're not moving too far afield, but we're looking forward to a slower pace of life, being closer to the beautiful outdoors that we call home, and finally having a place to call our own.
With all that said, Vancouver is a beautiful city and people who live in London or New York would probably call it quiet in comparison. I'll always think of it as home and we might come back someday. For now, we're giving it a fond farewell and hoping for the best as we start on our new adventure together!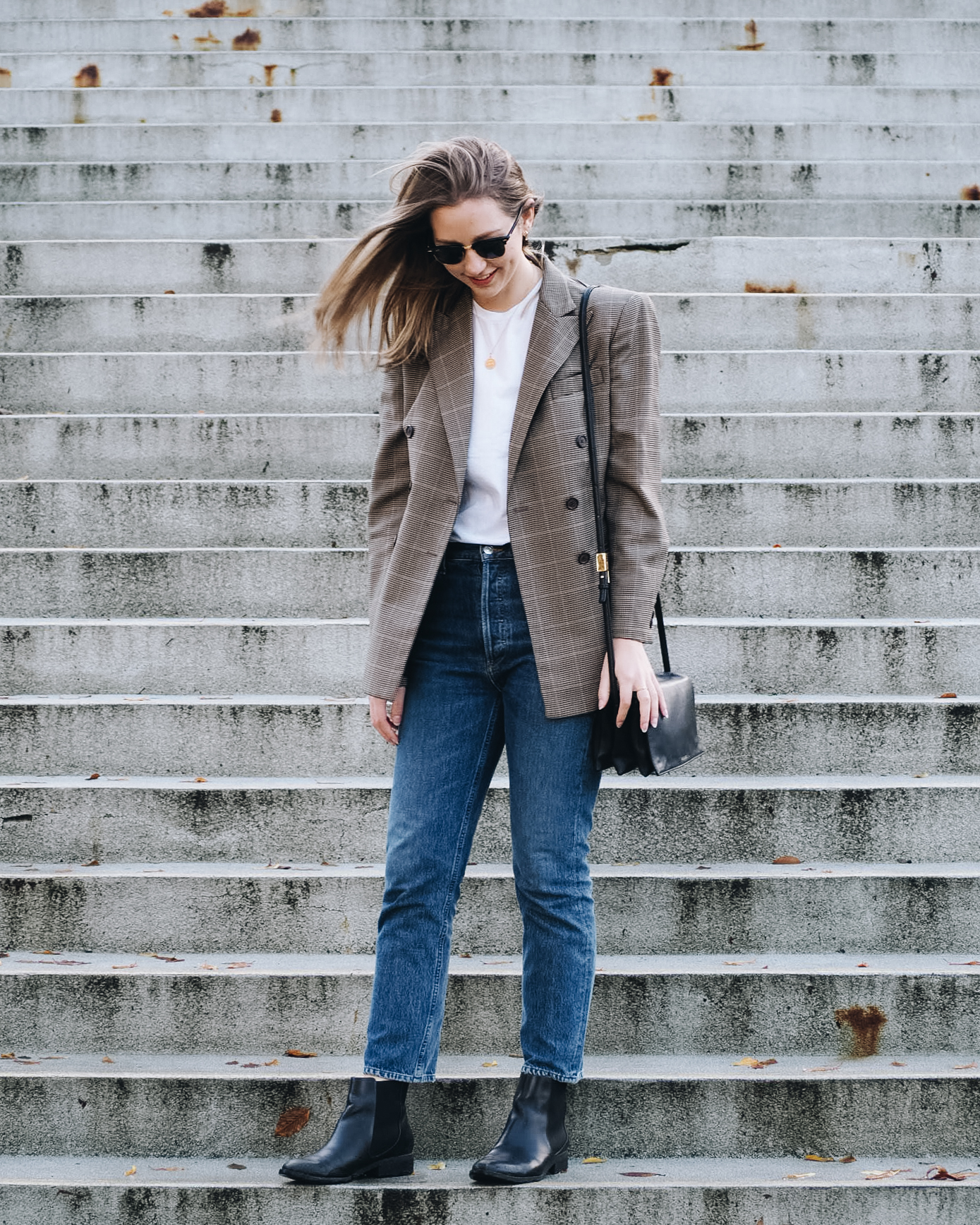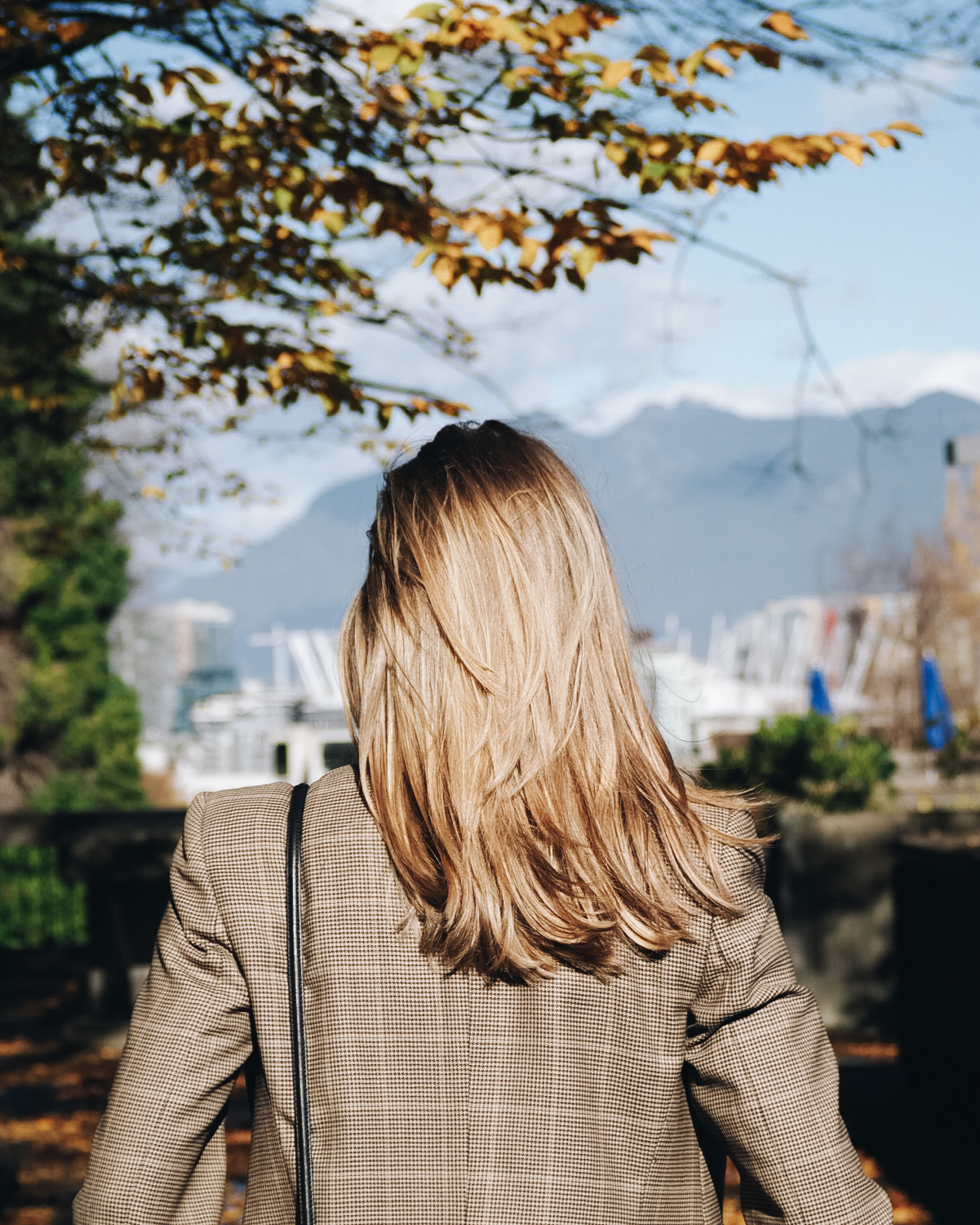 I was wearing:
Secondhand blazer by Ralph Lauren
Aritzia tee (old)
Agolde denim
Aldo booties (old)
Ray-ban sunglasses
Auxiliary bag (discontinued)
Mejuri necklace
I'd love to hear about what part of the world you live in, what you love about it, and what encouraged you to move or stay there in the comments below. I hope you enjoyed this post, and thanks as always for reading!
Until next time,
Emily
Shop similar styles