I've got a new ethical brand to share with you today, and it's a good one! Dinadi reached out to me on Instagram and asked if I'd like to try some of their knitwear. The more I read about their company and what they're doing, the more on board I was. Needless to say, I said yes and received a gorgeous pair of mustard-yellow mittens and matching hat. They took a while to get here on account of the current postal strike (shipping is normally quick), but they were definitely worth the wait. In this article I'll be giving you all of my thoughts on Dinadi knitwear and showing you how I styled them for a cold winter day.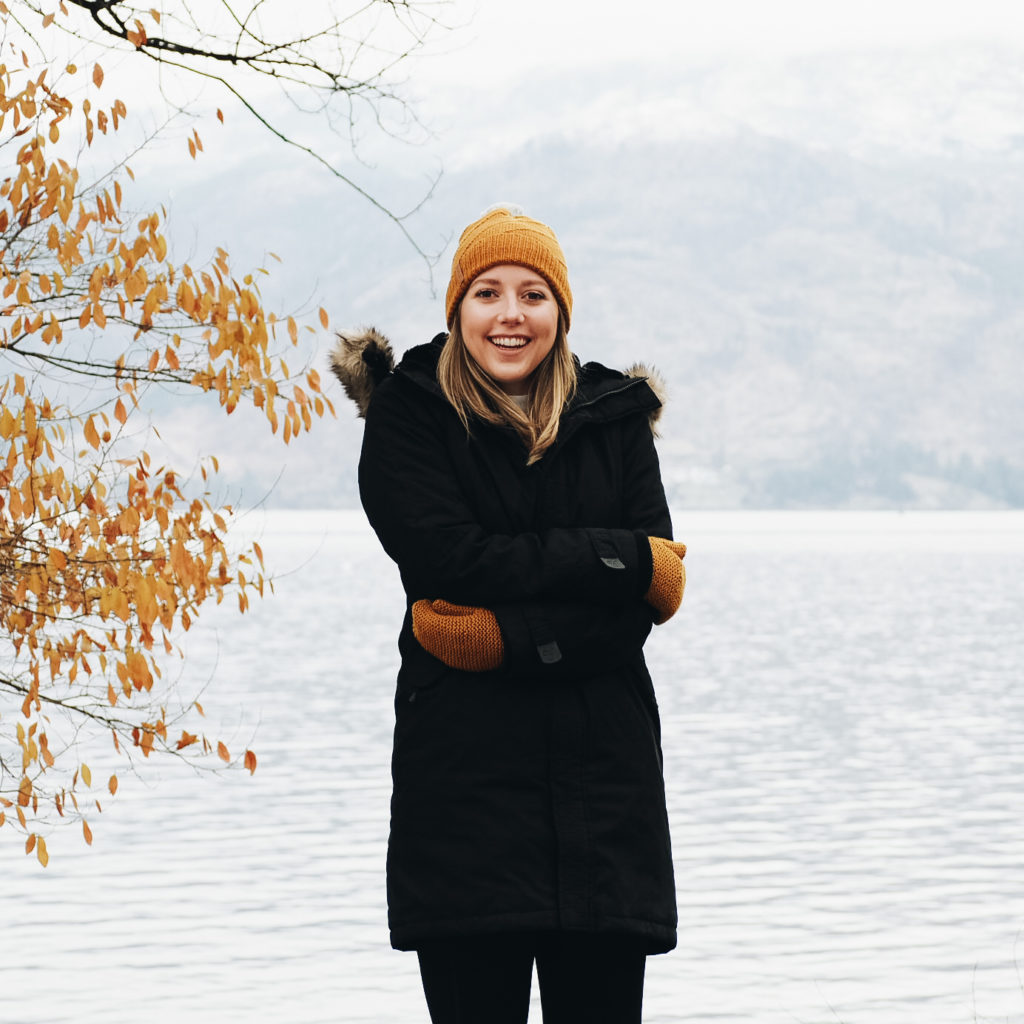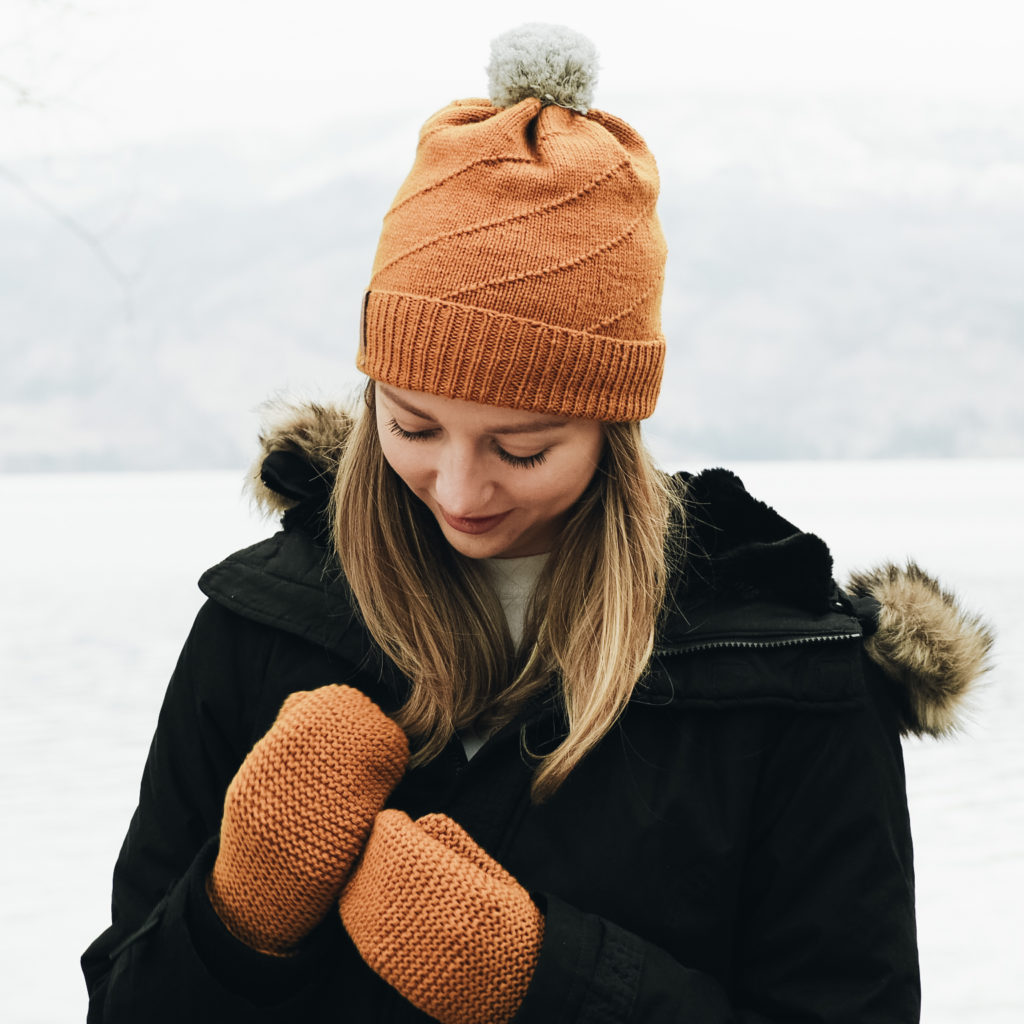 First things first, let's talk about the company and their ethics. Dinadi's mission is "to create fair employment opportunities for Nepali women and produce sustainable, timeless and high-quality knitwear." Their items are slowly hand-knit by women in Nepal who are able to work flexibly out of their homes, and who may not be able to find work otherwise. Their website is incredibly transparent about how they operate, down to showing names and pictures of all of the knitters they have employed. I was also surprised to see signatures of the makers on the inner tags of each of my items, which I thought was a really nice touch. It makes me feel more connected to the pieces and their production process, and I'm proud to support these women by wearing what they made for me.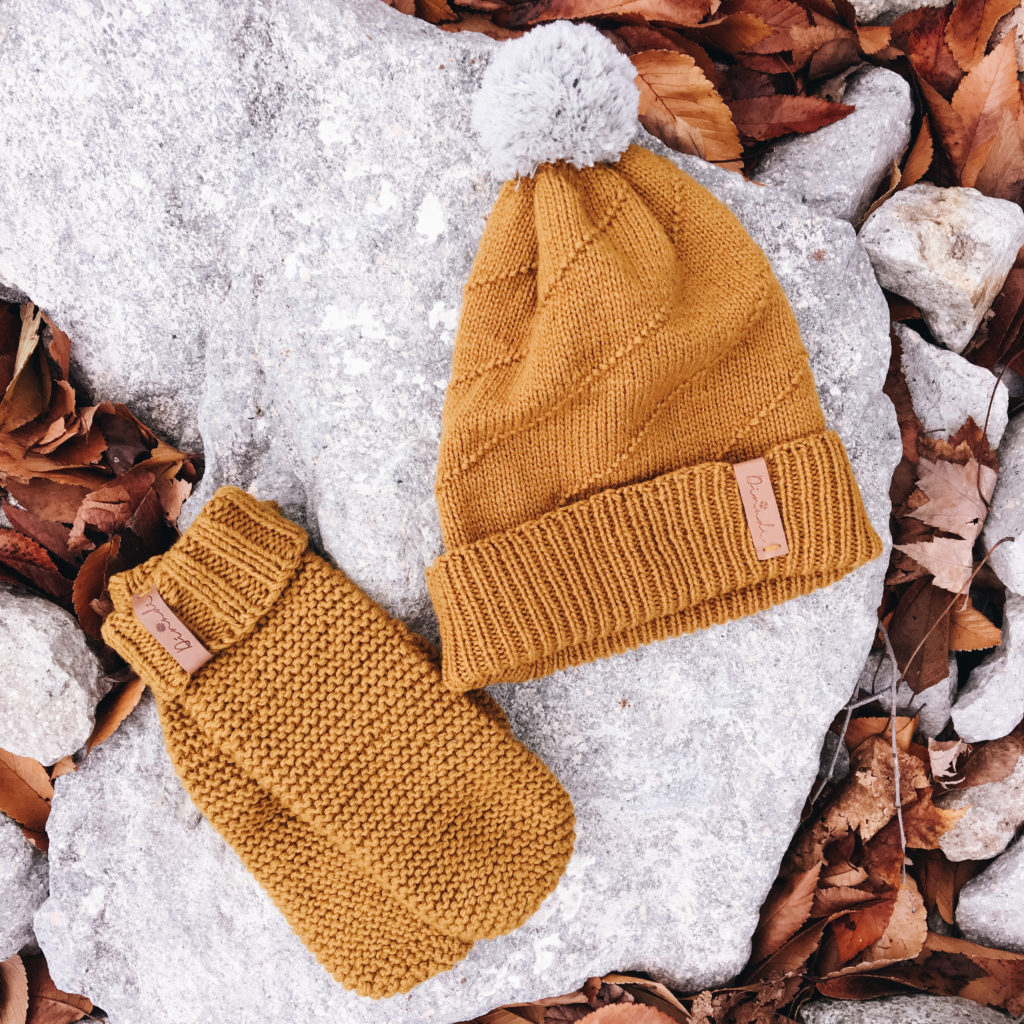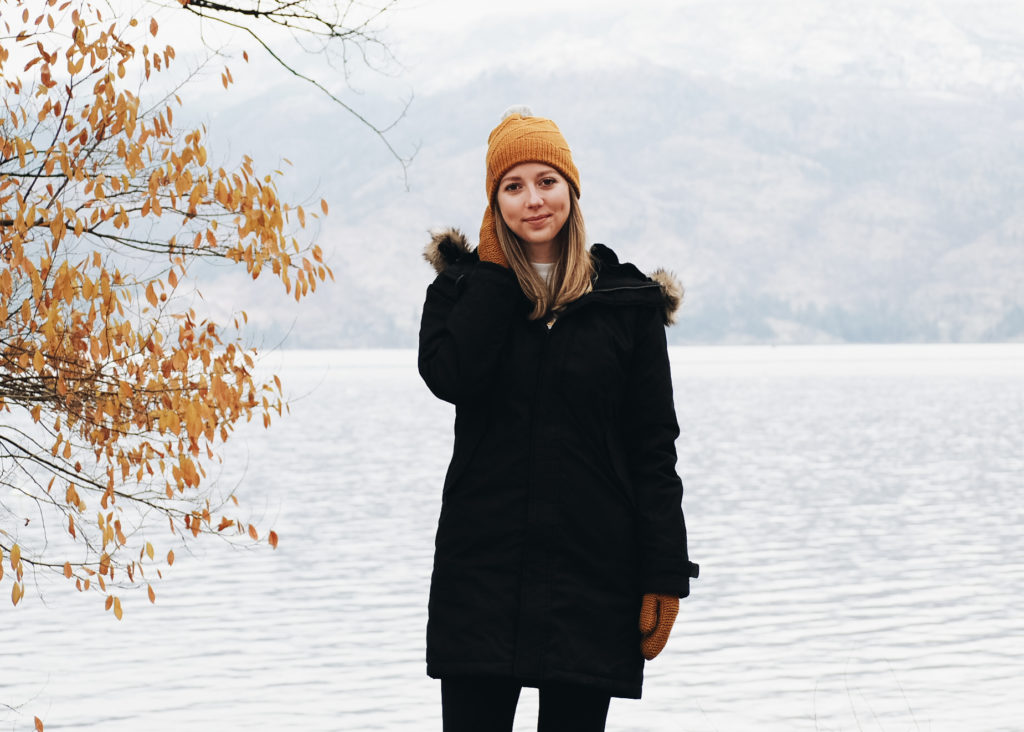 Sustainability-wise, because the pieces are all hand-made, there are no polluting factories involved in the production process. All of the pieces are knit using 100% merino wool, which is a natural resource that also provides long-lasting durability. Every piece comes with a small bit of extra wool which you can use for repairs, to increase the longevity of your item and create less waste. They have a product care guide on their website which helps you keep your items looking their best for longer, so you don't have to replace them. Finally, their products were mailed to me with no plastic packaging in recycled paper.
The hat and mittens I received are so soft and have a very nice weight to them. They certainly kept me warm in the cold, however where I live it is quite dry and mild in the winter. The hat started to itch my forehead a little as the day went on, but it wasn't as noticeable as other wool products I've worn in the past. If your skin is not sensitive to wool like mine is, you likely won't have a problem.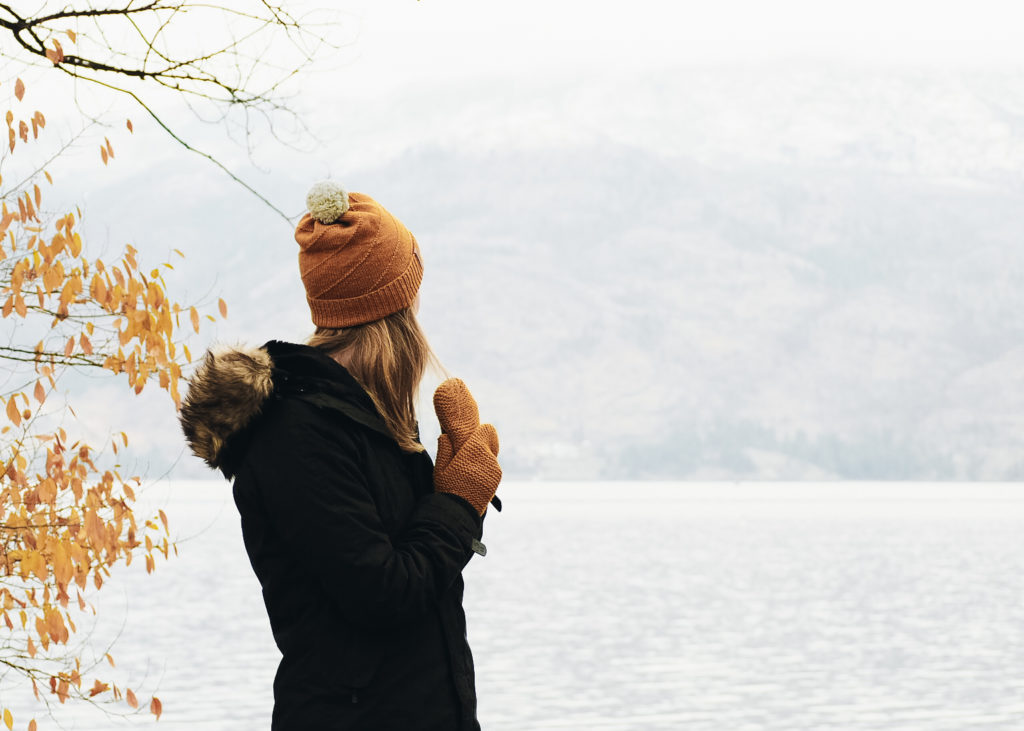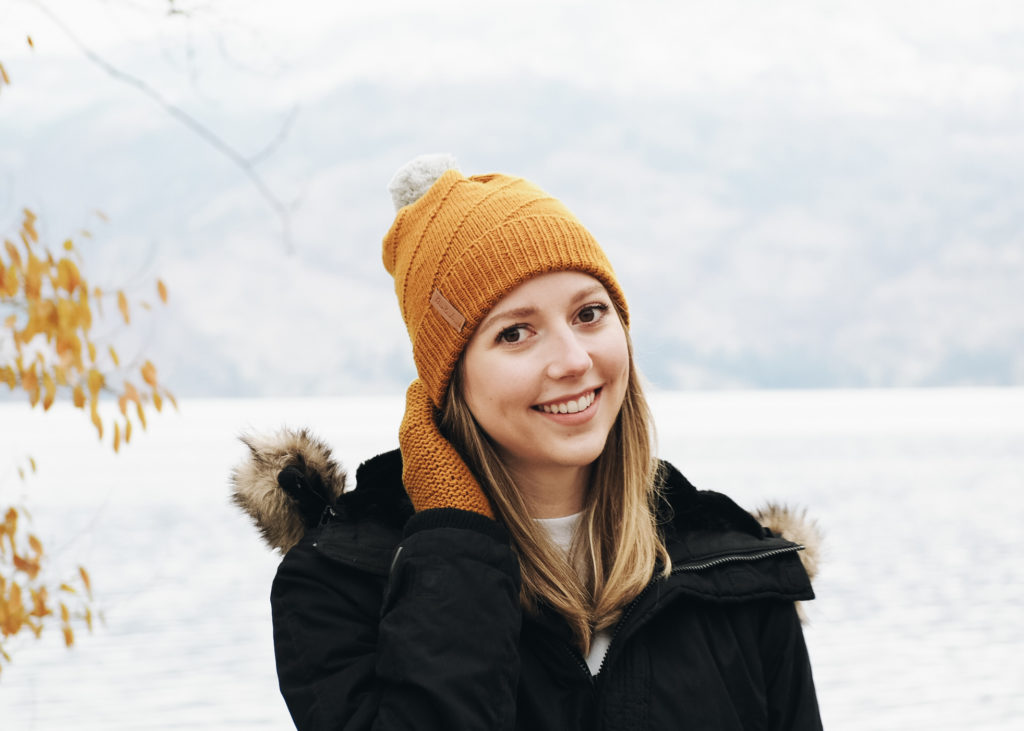 Finally, let's talk about the style. I absolutely love the look of both the hat and mittens I was sent, and especially love the colour – it adds some brightness for those dreary, grey winter days. There are a range of styles and colours to choose from on their website, and everything is unisex. Their styles are made to be classic and timeless, and the idea is to keep your items in your closet for as long as possible. This is so refreshing to hear from a brand, in contrast to the fast fashion companies that want to keep you buying from them every week.
I paired my Signe hat and Astrid mittens with my simple parka and my Girlfriend leggings. The yellow certainly added a bright pop of colour to an otherwise basic, black outfit, and I personally really like the way they look. Even though the items are handmade, the stitching was impeccable and the pattern on the hat is so detailed and cute.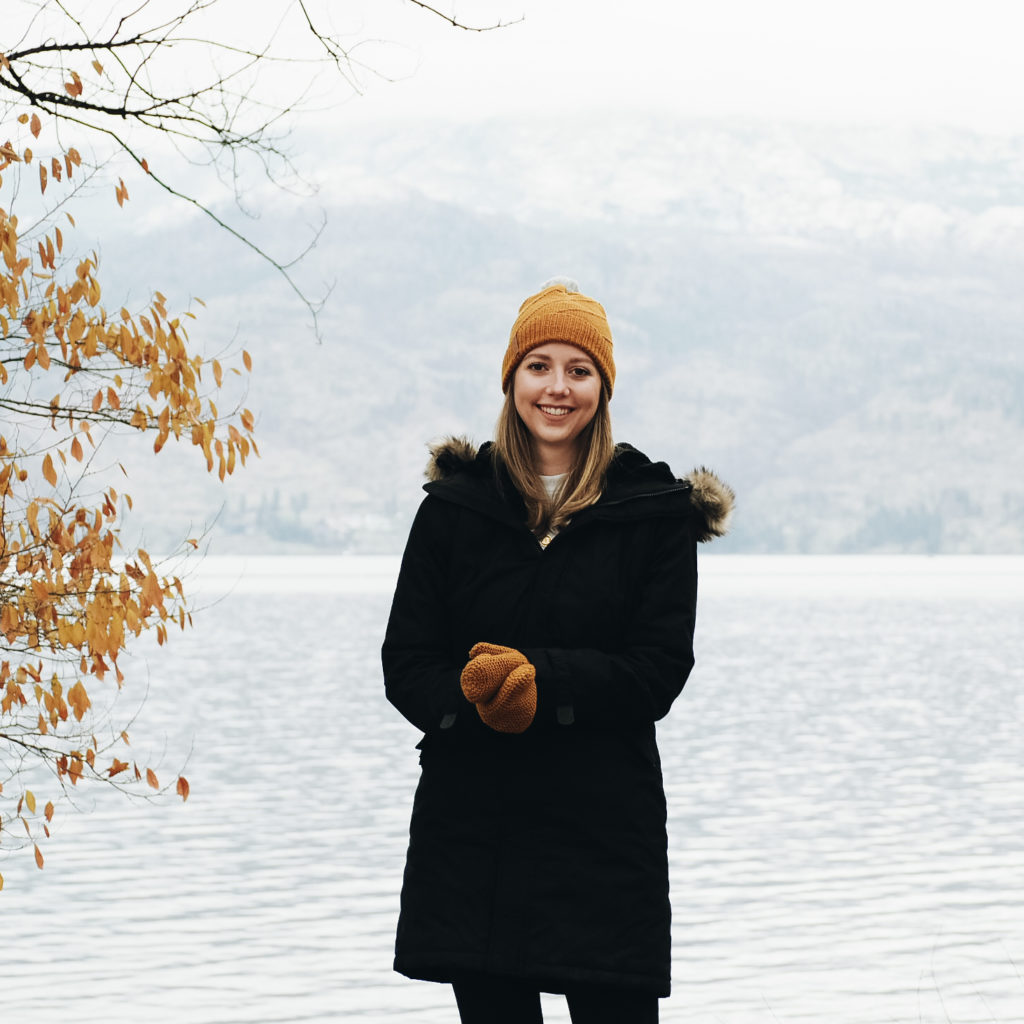 Overall, Dinadi seems like a fantastic company and I can't recommend their products enough. Their knitwear would make a perfect gift for the upcoming holiday season, or a great addition to your own wardrobe. Everything from their production process, to the materials they use, and finally on to the positive social impact they are having in Nepal has given me the confidence to give my full stamp of approval! For more information about their company, make sure to check out their website and follow the hashtag #knowyourknitter on social media.
I'd love to hear your thoughts in the comments below. What are some of your favourite companies that are creating positive change in the world?
Thanks for reading,
Emily
Pin for later: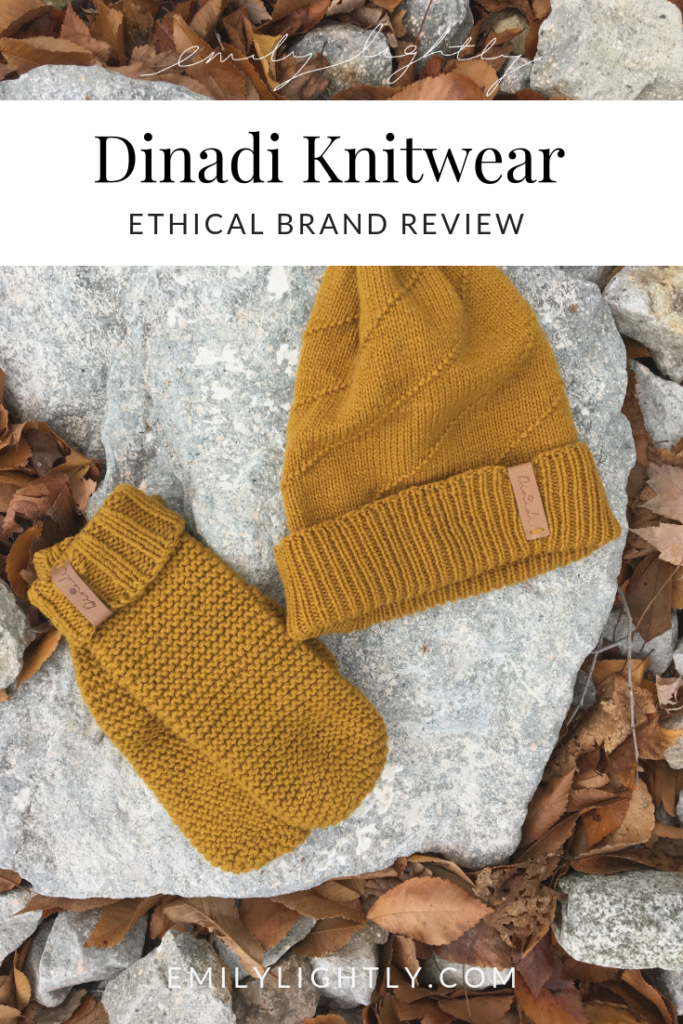 Disclaimer: This review is not sponsored in any way, however I did receive the products to try as a gift.