Hi everyone! In today's article I'm back with another Everlane shoe review. They kindly gifted me a pair of trainers from their new Tread brand to try. I've been test driving them for a couple weeks now, and wanted to share my thoughts with you to help you if you're thinking of purchasing a pair of your own. I've broken down my review into a few categories to cover everything. Also, Everlane is having a special promo this weekend for free international express shipping – check out the details at the bottom of this post!
Style
First, let's talk style. I love the look of these shoes – they're a bit chunkier which is sort of a trend right now, but they've still made them look like a classic and timeless silhouette.
I went for the grey colour just because I already have a pair of white sneakers (otherwise I definitely would have chosen white). It's a warmer grey tone, almost like a taupe. I think it's an okay colour – to be honest, I was a little underwhelmed by the colour choices. But, I do love that the style is gender-neutral and that the shoes are mostly monochrome, giving them a sleeker and more minimalist feel.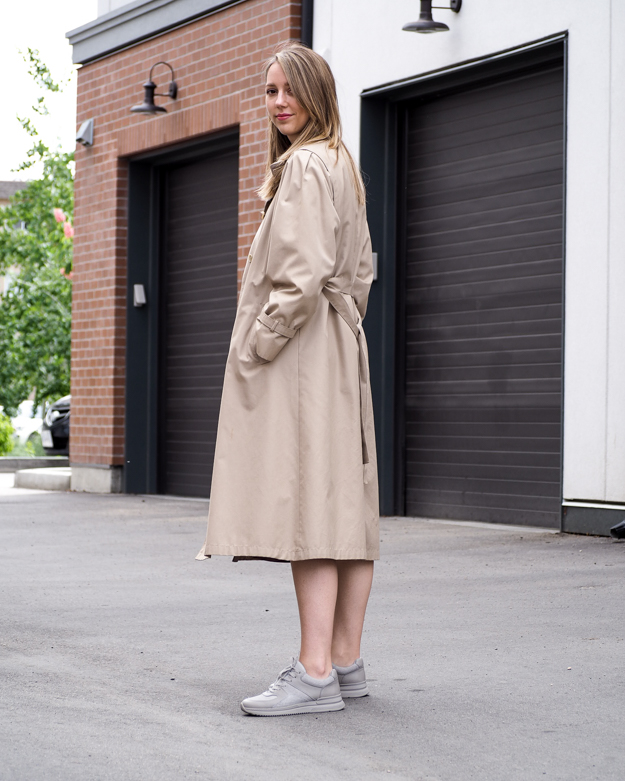 Size
I was warned that these run small, and was advised to size up if I'm a half size. I'm usually a US size 8.5-9, so I decided to go ahead and try the 9 since I didn't want to go all the way up to a 10. They definitely fit snug, and it's too bad they don't offer half sizes because I think a 9.5 would have been perfect for me. But, they still work well with a thinner sock.
I would probably recommend you size up a full size just to be safe and have a little more room in the shoe, especially if you have wider feet like me. You could always add insoles if they're too big, but I also think sizing up would give them sort of a cool oversized look that would work really well with this style.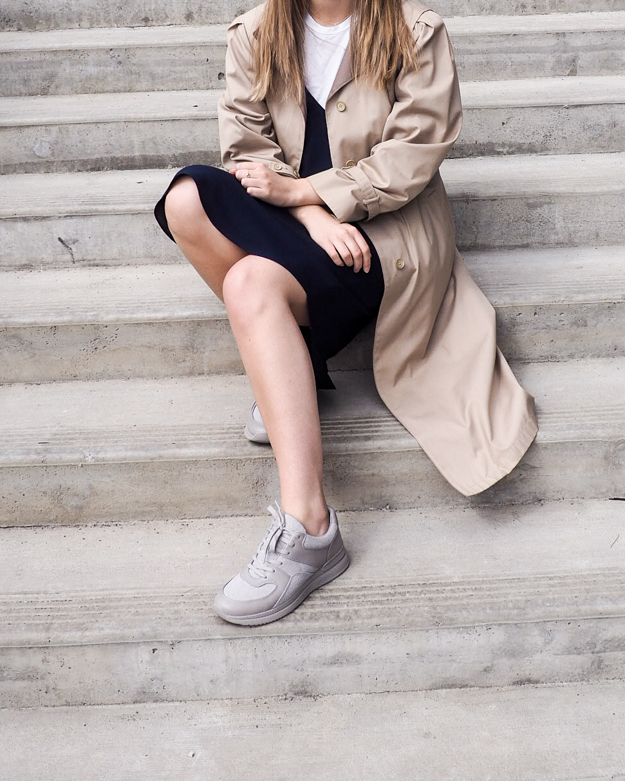 Function
At first try-on, the shoes feel pretty comfortable. They are a little stiff as is to be expected with any leather shoe, but I was able to get out and walk around for a couple hours when I first wore them with no discomfort or blisters (and I normally get blisters with brand new shoes). Their stiffness makes them feel very sturdy and durable, like they're made to last.
They feel pretty good support-wise, though I wouldn't say there is a ton of ankle or arch support. I wouldn't say they're light, but they're also not super heavy either. I'd recommend these mainly for casual wear and walking, but not exercise or sport activities. They'd make a great shoe for commuting, and if you're lucky enough to work in a casual setting I think they'd be great for all-day wear as well.
Lastly, when it comes to maintaining them, I think they'll be pretty good when it comes to scuffs and marks on the harder leather portions. The soft leather is almost a suede-like material which could be harder to clean, but I won't know until I've worn them a lot more.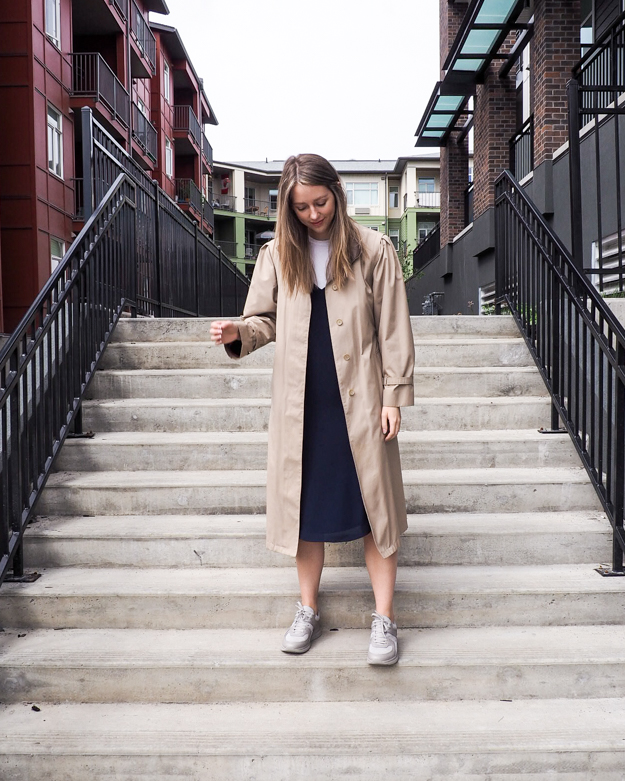 Production
Everlane's goal with the Tread brand was to make the world's lowest impact sneaker, which is pretty cool! The laces and linings are made of recycled plastic – 9.5 plastic bottles are used per pair. And, there is 18% less carbon emitted to produce those components.
Everlane has also partnered with two third-party companies to examine and offset the carbon emissions in producing the shoe. They may not be completely carbon-neutral yet, but it's admirable that they are working towards that.
Learn more about the story behind Tread by Everlane and their production here.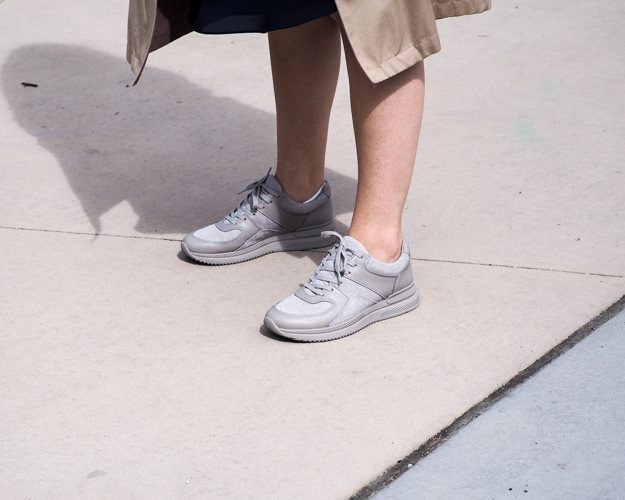 Overall, I love the idea behind the new Tread brand and I can't wait to see what other styles and colours they come out with in the future. What do you think?
I hope you found this review useful and informative. I tried to answer all of the questions I got via Instagram stories, but if there's anything I missed or you have other questions, please let me know in the comments.
As always, thank you for reading!

Shop Tread by Everlane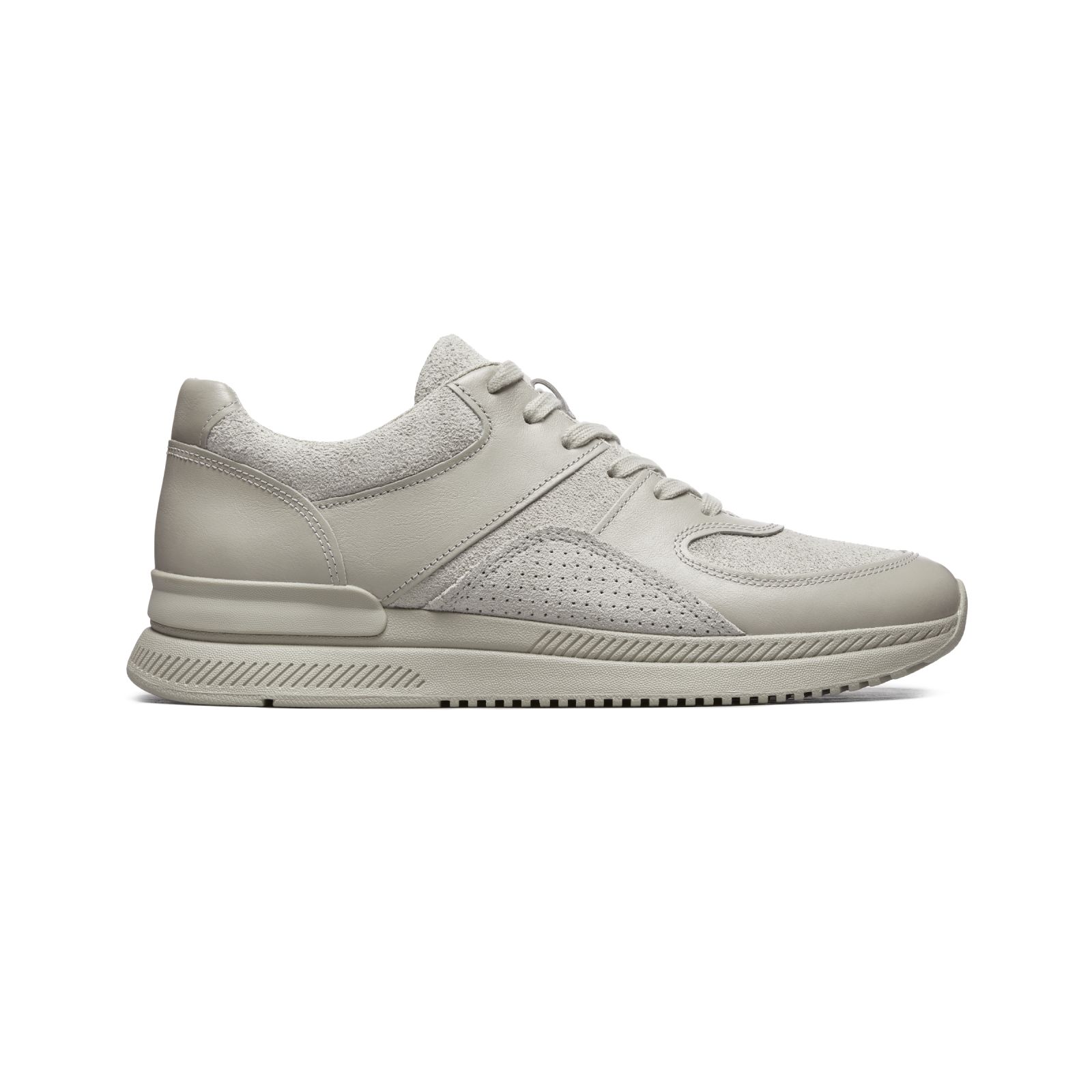 Women's Trainer by Everlane in Grey
Designed to be worn every day and actually made to last. Our leather trainer is the l… [More]
PS – Everlane is having a special promotion for US Memorial Day!
International Express shipping will be free on orders of $100 and up for 24 hours starting at 9 pm EST (6 pm PST) today – Sunday, May 19. If you're in Canada like me (or other parts of the world) and thinking of grabbing a few items, now's the time!
Pin for later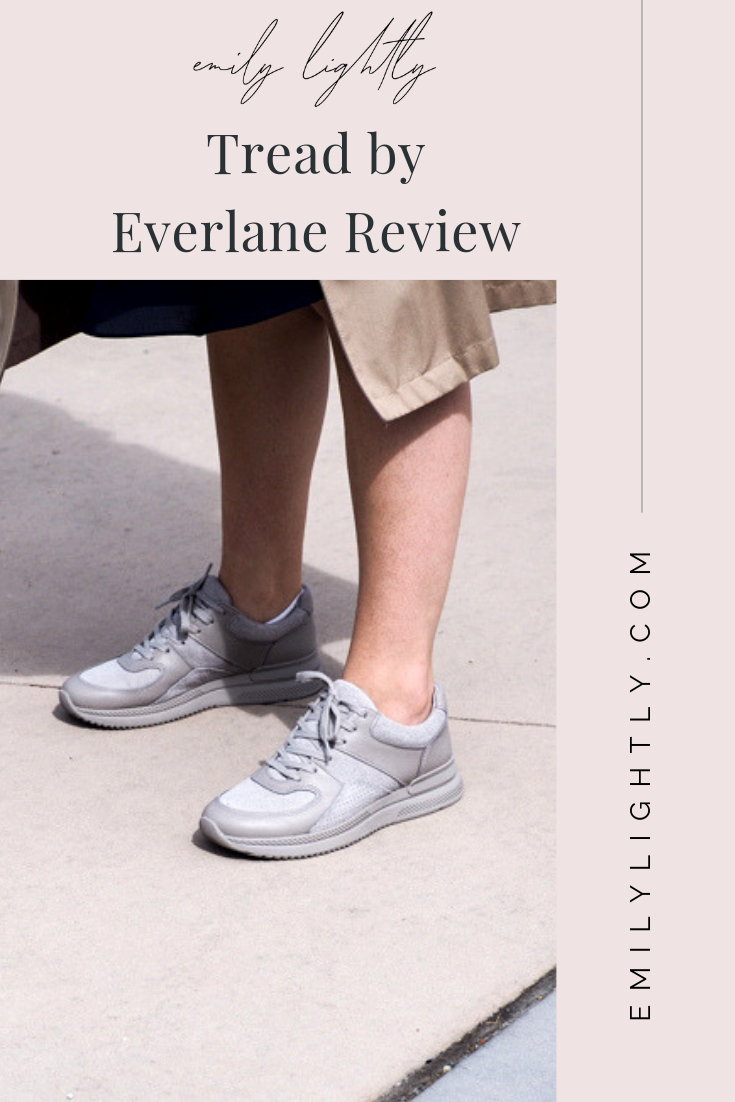 Note: The Tread Trainers were kindly gifted to me by Everlane to try. All opinions shared in this article are my own. This article contains affiliate links which means I make a small commission from purchases using these links. Please see my disclaimer for more information. Thank you for your support!