We're heading on a little local getaway in a couple of days! It's already feeling like summer here, but I haven't fully transitioned to my summer capsule wardrobe yet. I feel like our upcoming trip is the perfect opportunity to test out a few items for summer and get a feel of what I want to include. We'll be gone for a total of 10 days, so I put together a little summer travel capsule wardrobe for the trip. Here's a full list of what I'm packing, where I got it, and some outfit ideas!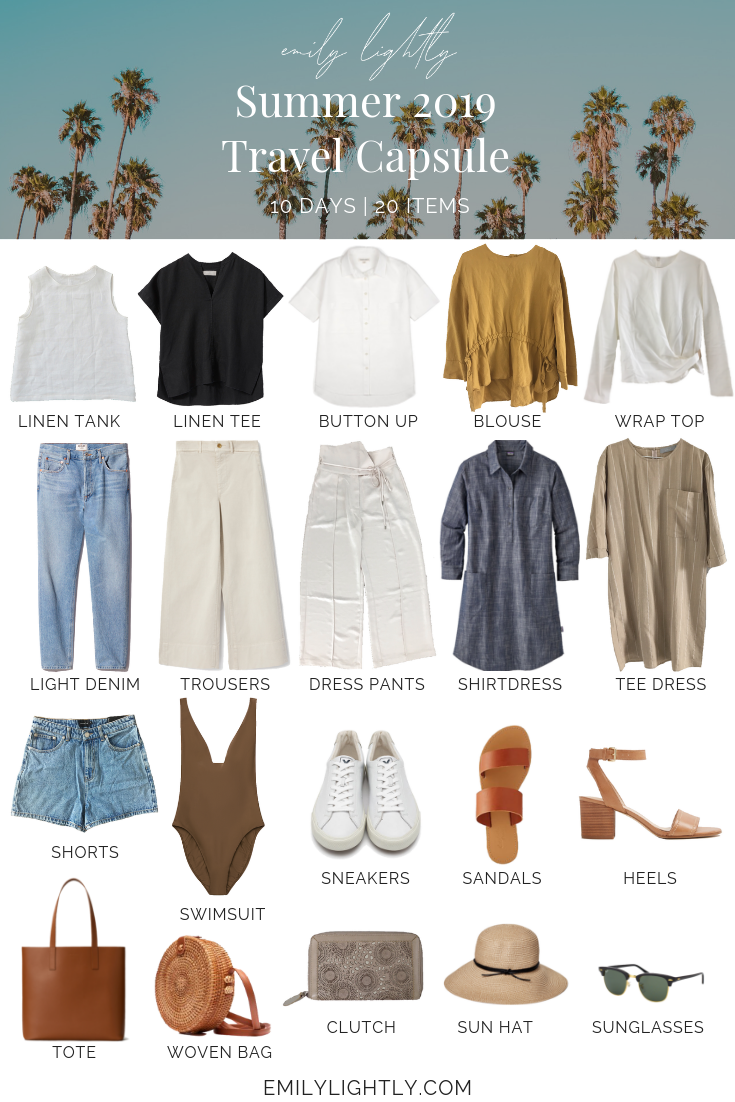 I've chosen 20 items for the 10 days, including shoes and accessories. It might seem like a lot, but we'll be staying in two separate places – the first will be really hot, and the second will be a bit more mild – so I need to work with two slightly different temperatures. We also have an event to go to for Jason's work so I needed to bring something appropriate for that. And I just personally prefer to have some variety to choose from when I travel, so all in all that got me to 20 items. It at least all fits in one weekender bag, which is my limit for travel.
Summer Travel Capsule Packing List
Here is my full packing list. I've linked to the specific items where possible. If you have questions about one item in particular, let me know in the comments and I'll try to find it or something similar for you!
Linen tank – homemade
Linen tee – Everlane*
Button up – Tradlands*
Yellow blouse – secondhand (originally from Zara)
Wrap top – Skye*
Light denim – AGOLDE
Wide leg trousers – Everlane*
Dress pants – Skye*
Shirtdress – Secondhand (originally from Patagonia)
Tee dress – Solika*
Shorts – Frank & Oak*
Swimsuit – Galamaar*
Sneakers – Veja
Sandals – Joe Fresh
Heels – Aldo (similar)
Square tote – Everlane*
Woven bag – Samara
Clutch – Witchery
Sun hat – Aritzia
Sunglasses – Ray-Ban
* denotes items that were gifted to me by a brand.
Outfit Ideas
Outfit 1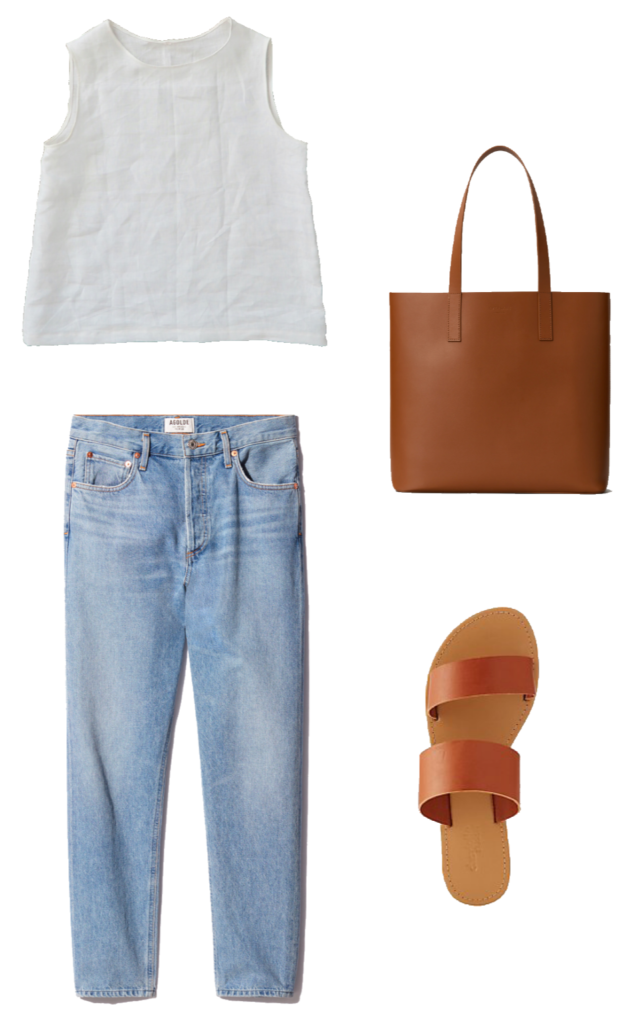 Outfit 2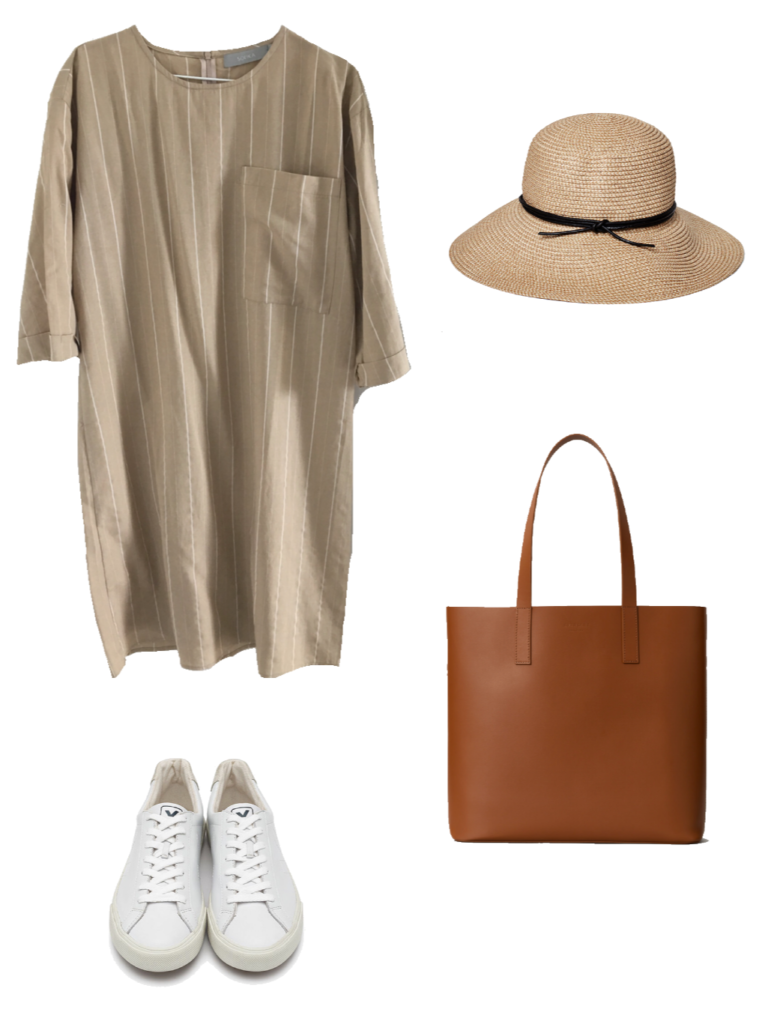 Outfit 3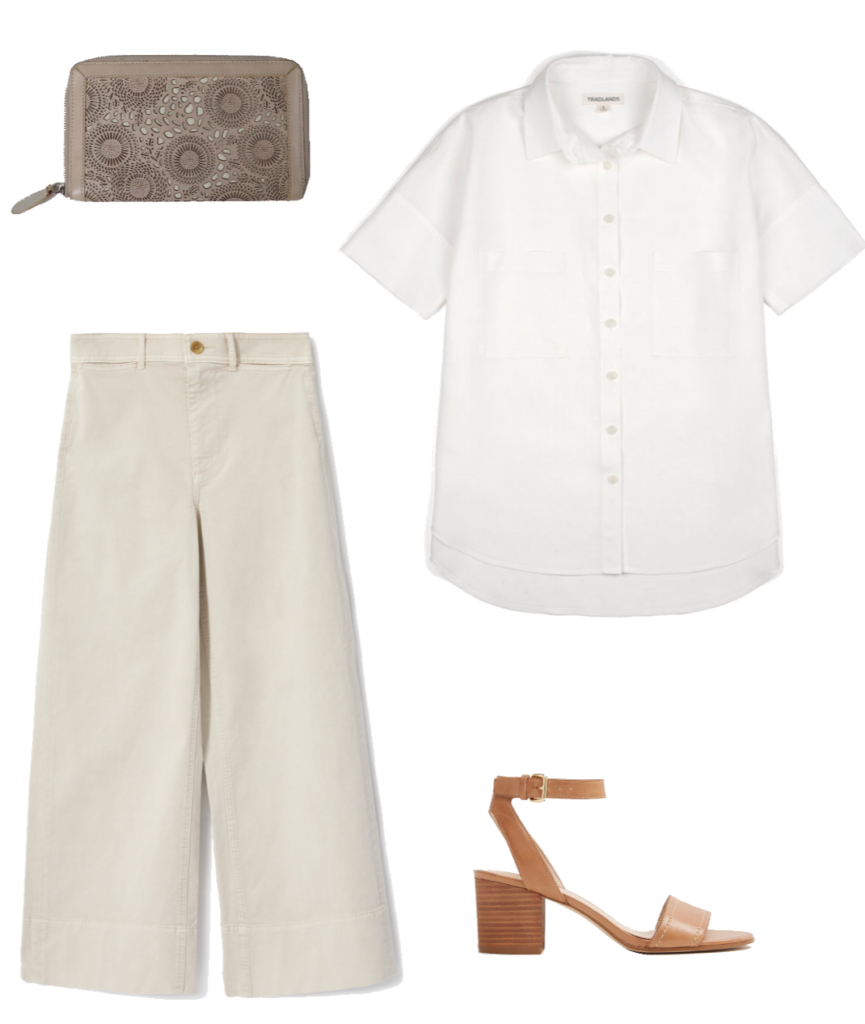 Outfit 4
Outfit 5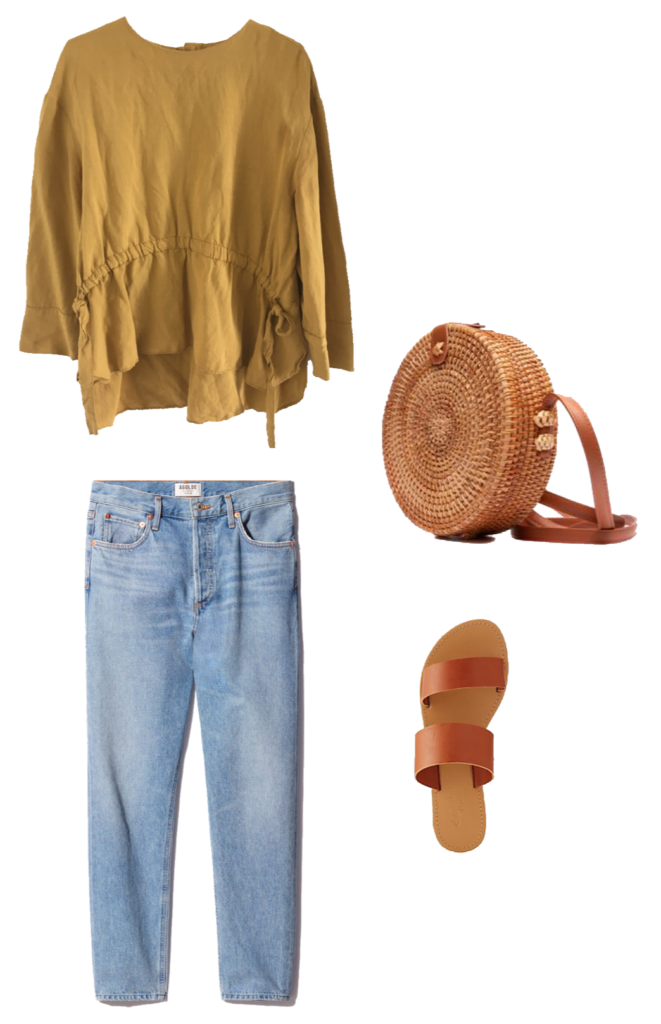 Outfit 6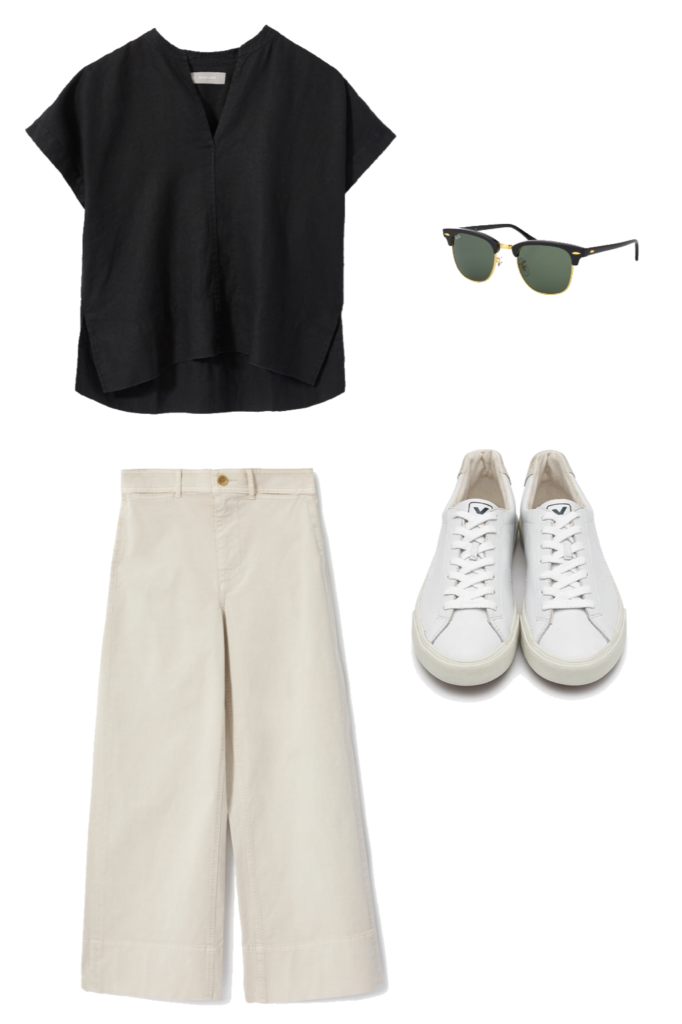 Outfit 7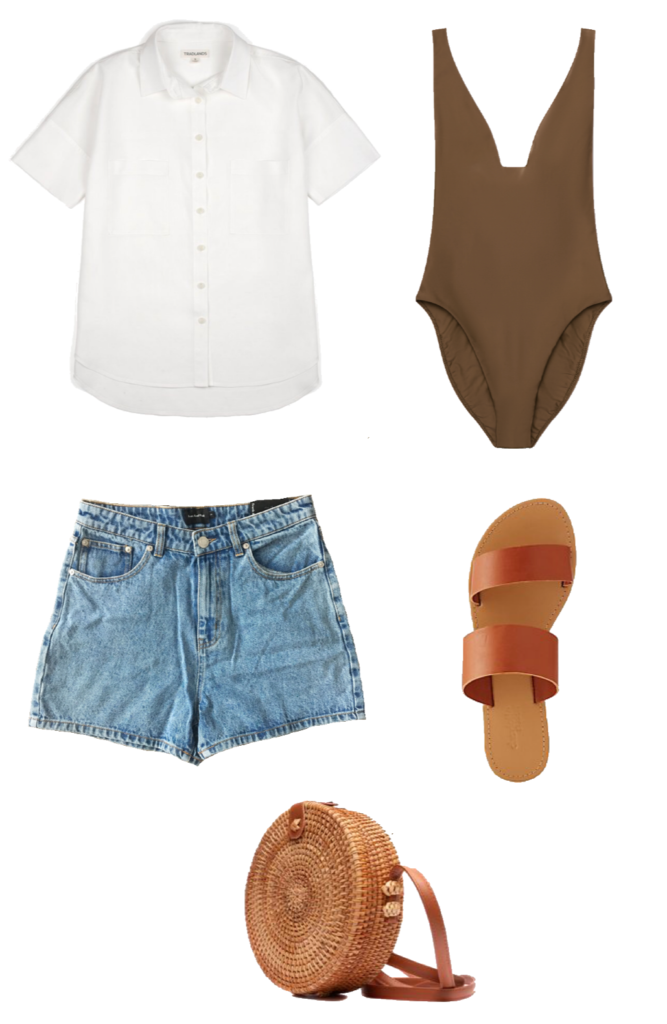 Outfit 8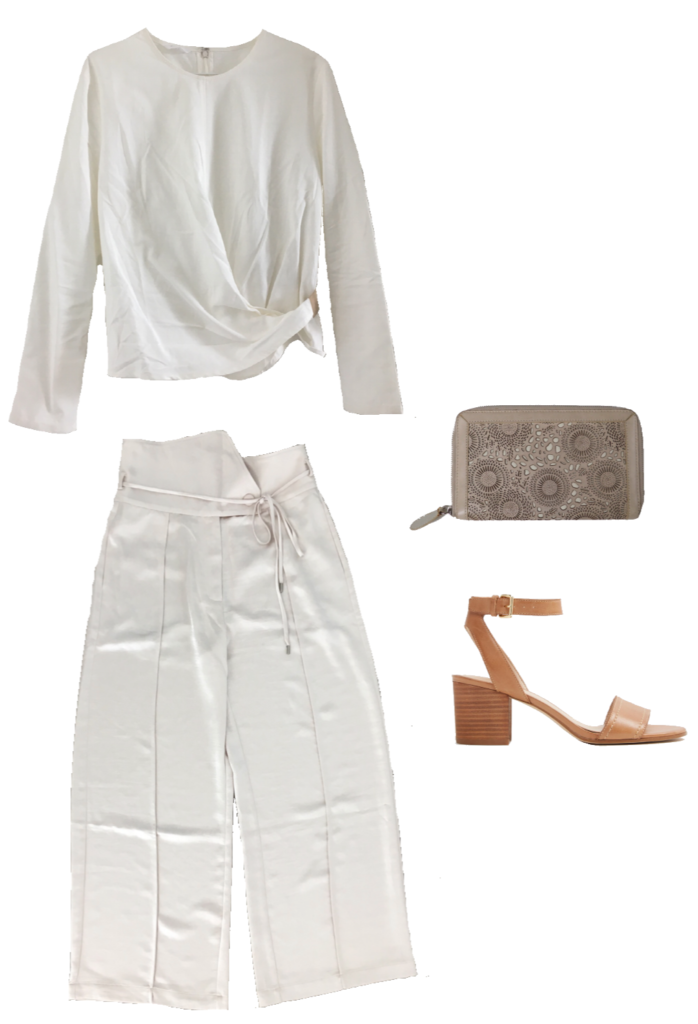 I hope you enjoyed this post and that it gave you some inspiration for your own travel capsule this summer! Don't forget to follow me on Instagram and YouTube where I'll be posting photos and a little vlog from our trip. And, stay tuned for my full summer capsule wardrobe which will is coming soon!
Thanks for reading,

Pin for Later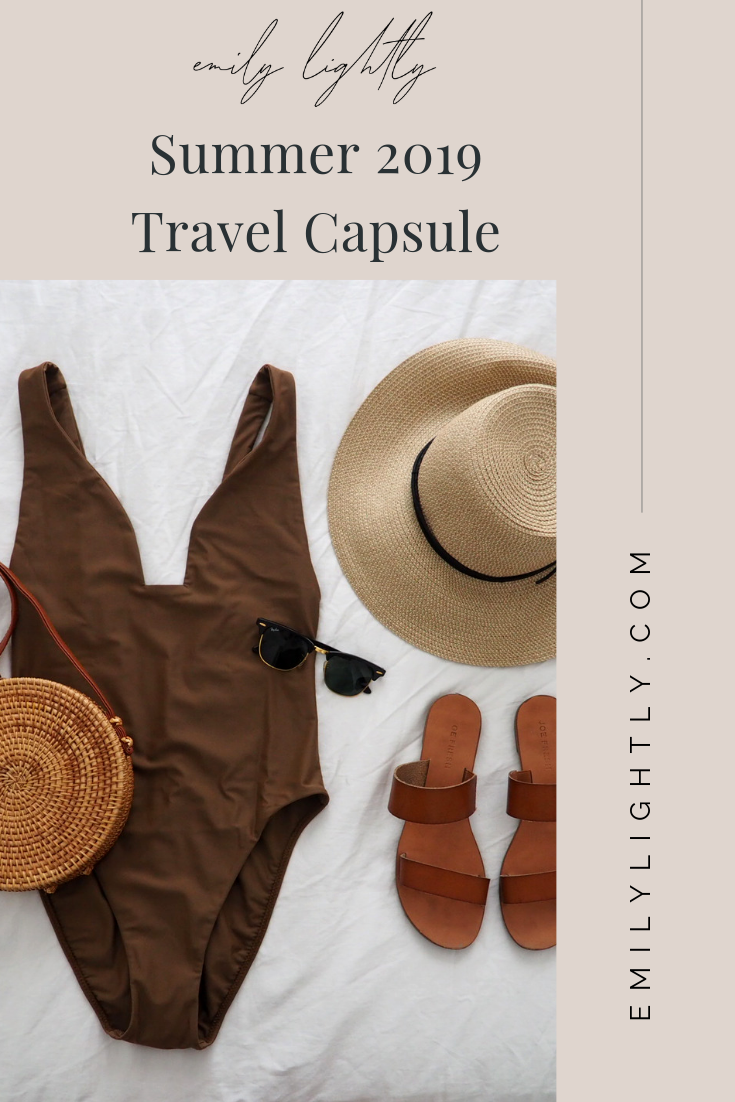 Note: This article contains affiliate links, which means I make a small commission from purchases made through these links. Please see my disclaimer for more information. Thanks for your support!