I'm finally back with my full summer 2019 capsule wardrobe! It's been a busy month, but I finally got to putting it all together. It's definitely summer weather here now, so it's just in time!
To be honest, I've been struggling with my capsule wardrobe a little bit lately. I feel like my closet has grown, and I'm finding it hard to keep it to a minimum. I've been working with a lot of amazing brands especially recently, which I feel so lucky to be able to do! But at the same time, I feel like I've been inundated with 'stuff', and even though I love it, it feels too close to old habits. At the end of the day, I am doing this to live more simply and consume less, so moving forward I need to find a better balance.
To that end, there are two events in the slow fashion community coming up over summer which I will be participating in. The first is No Buy July (#nobuyjuly on Instagram) where I buy nothing but necessities for the month of July. The second is Slow Fashion Season (@slowfashionseason on Instagram) which starts today and runs for three months until Sept 21. The idea is to not purchase any new clothing or accessories, but instead turn to slower alternatives like secondhand shopping or making things yourself. So aside from a few collaborations that I have already planned for the next couple of weeks, I'm not going to be bringing in anything new to my home for three months. I'd love if you joined in either or both of these challenges along with me – let me know in the comments if you're participating!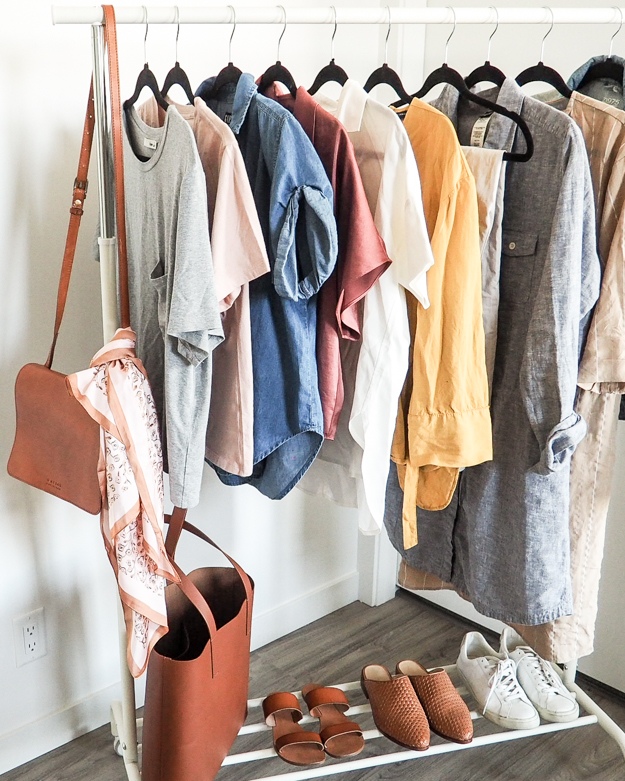 My Summer 2019 Capsule Wardrobe
My summer capsule this year has changed quite a bit compared to last year. In 2018 I went for a very minimalist vibe, with a neutral colour palette and lots of contrasting black and white. While I still included a lot of the same items, this year I feel like my capsule is a lot softer and more 'me'. I went for a lot of linen and woven textures, and I added a few summery pops of gold and blush to brighten things up.
This time around I also created a Pinterest mood board specific to my summer capsule. It includes colours, textures, and outfits as well as just general inspiration that speaks to what I'm really going for. I normally have a general style board for all seasons, but I think having a specific source of inspiration for each capsule will help me stay focused and prioritize items moving forward.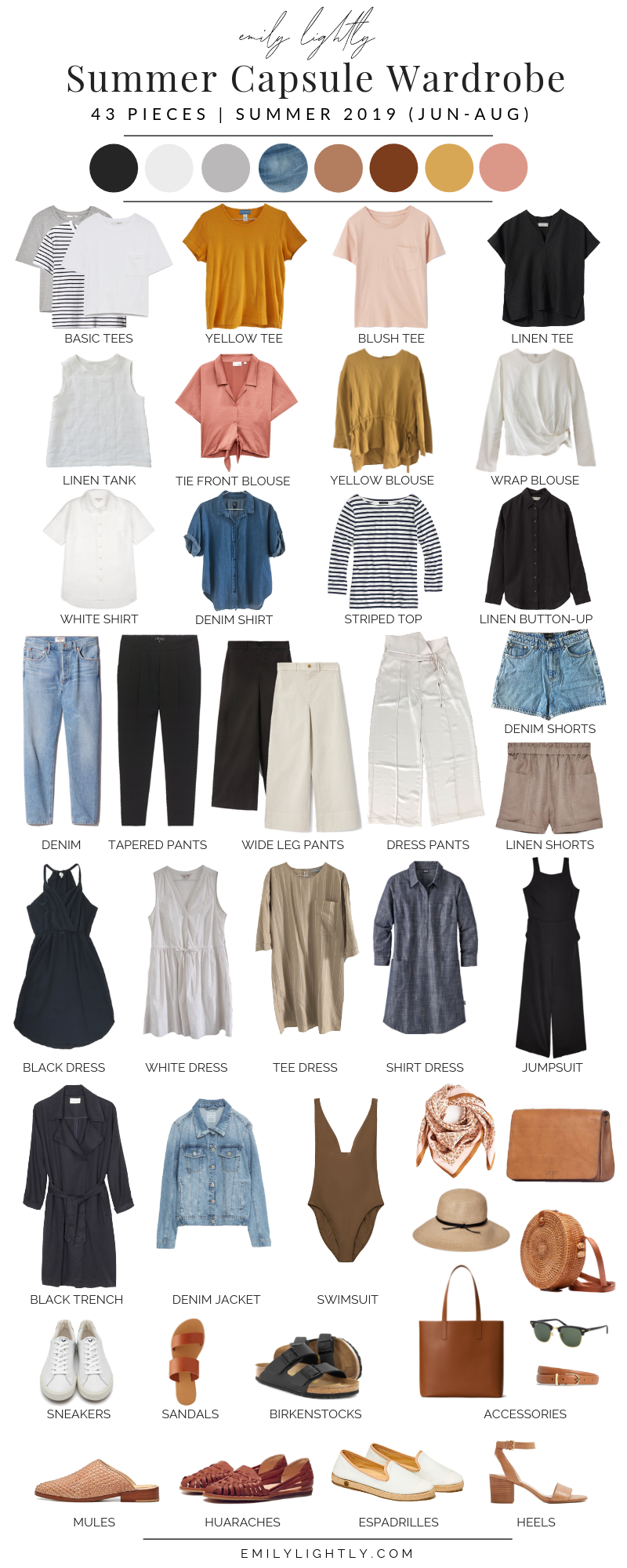 Item List by Category (in order from top to bottom, left to right):
Tops
Bottoms
Dresses
Jackets
Accessories
Shoes
*Denotes items that were gifted to me by a brand.
Wish List:
Because I'm doing No Buy July and Slow Fashion Season, I won't be purchasing any new clothing for the next 3 months. But if I were going to add a few new items for summer, here's what would be on my wish list.
Instead of buying these, I may try to sew some of them myself! I'm really getting back into sewing and would love if more of my wardrobe was self-made.
Outfit Ideas
Outfit 1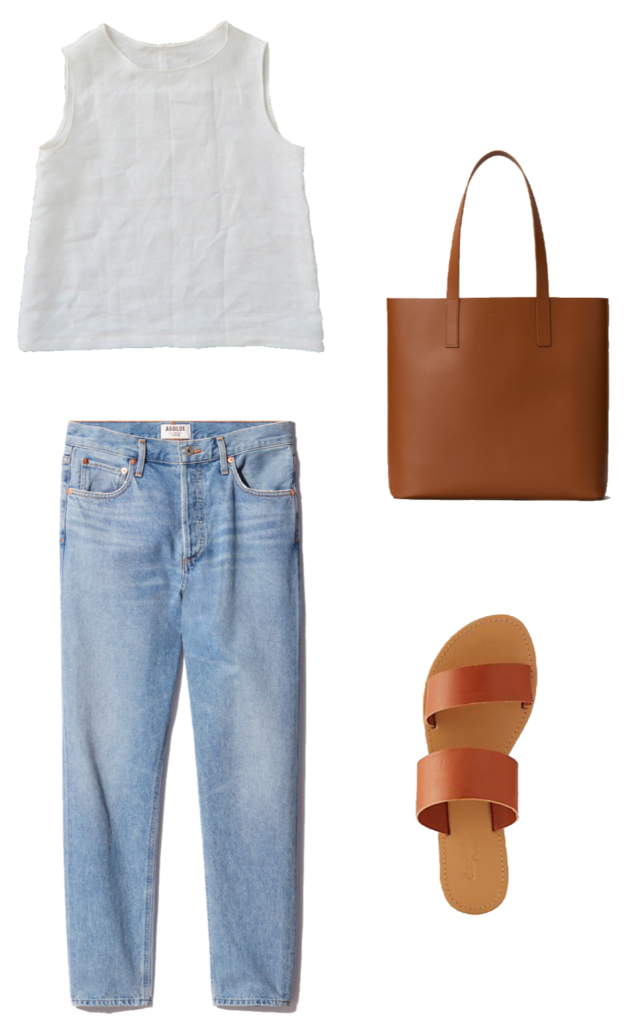 Outfit 2
Outfit 3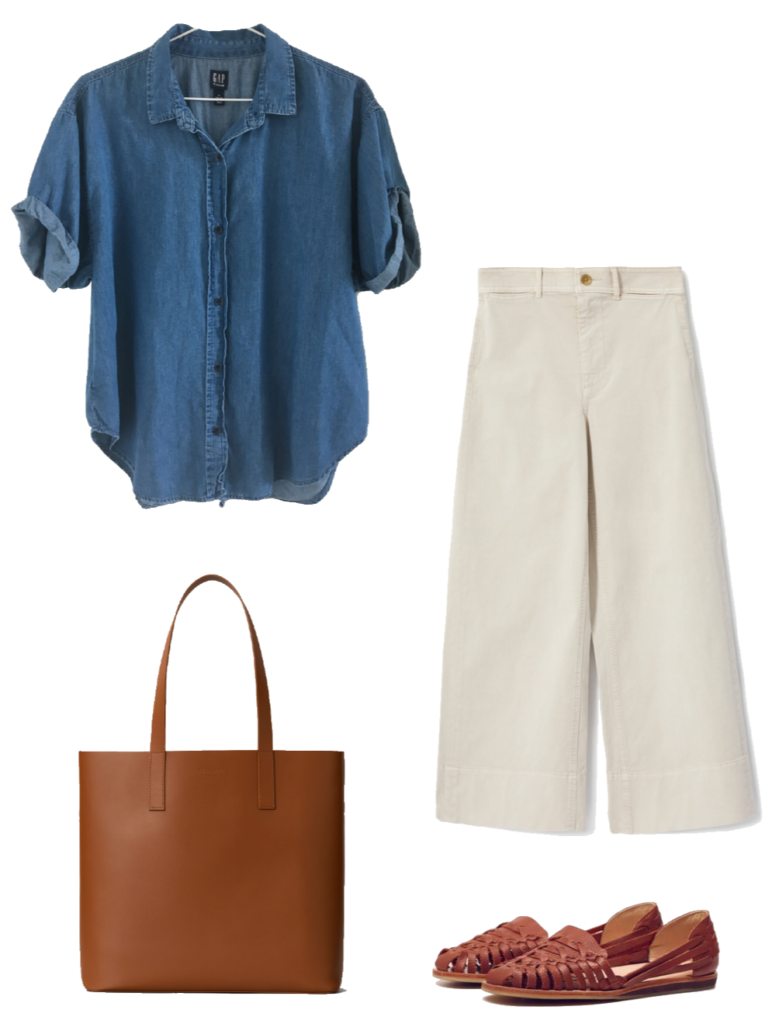 Outfit 4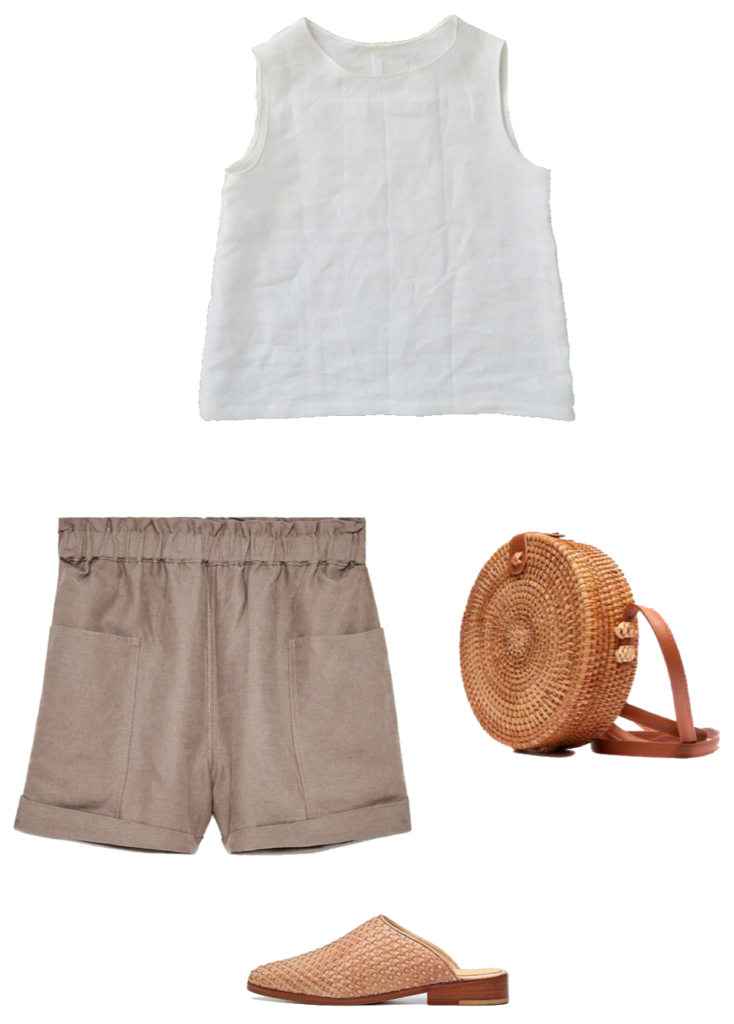 Outfit 5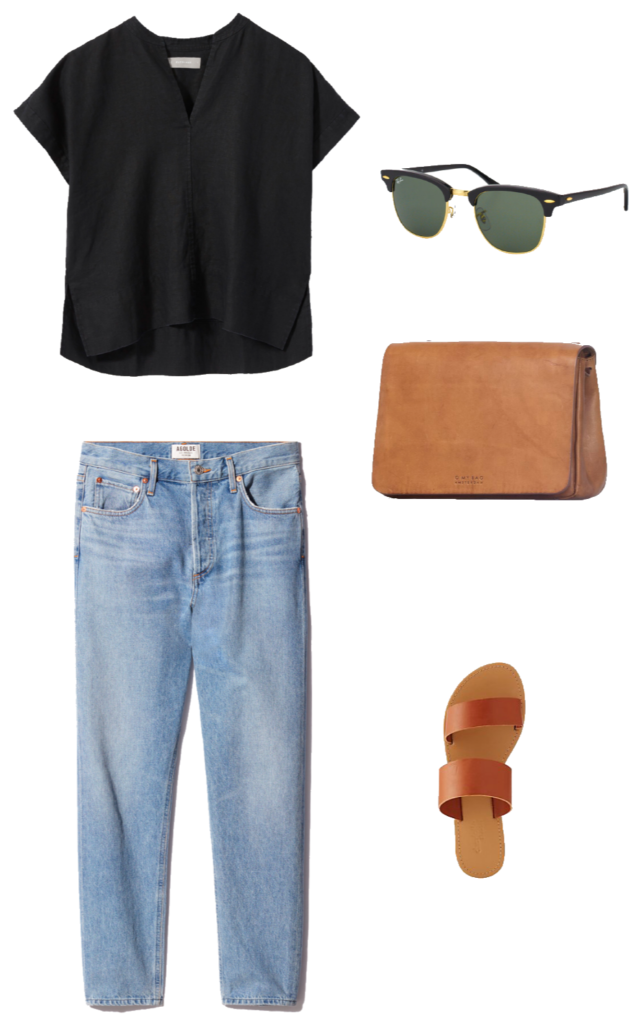 Outfit 6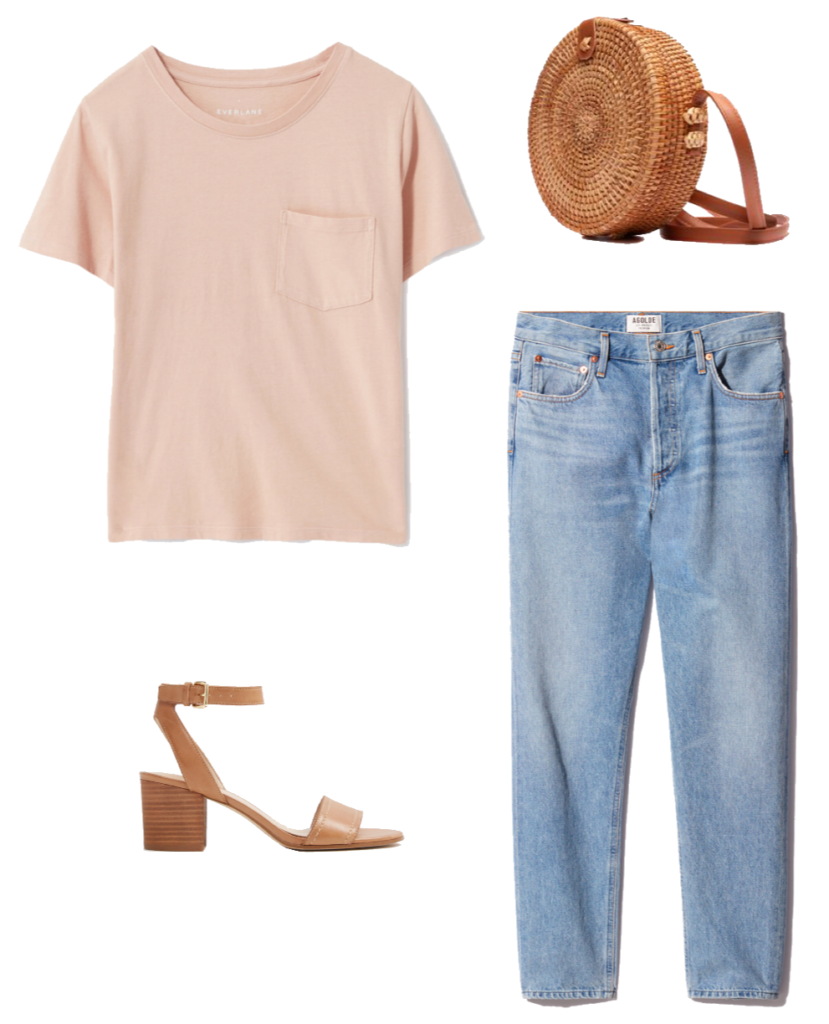 Outfit 7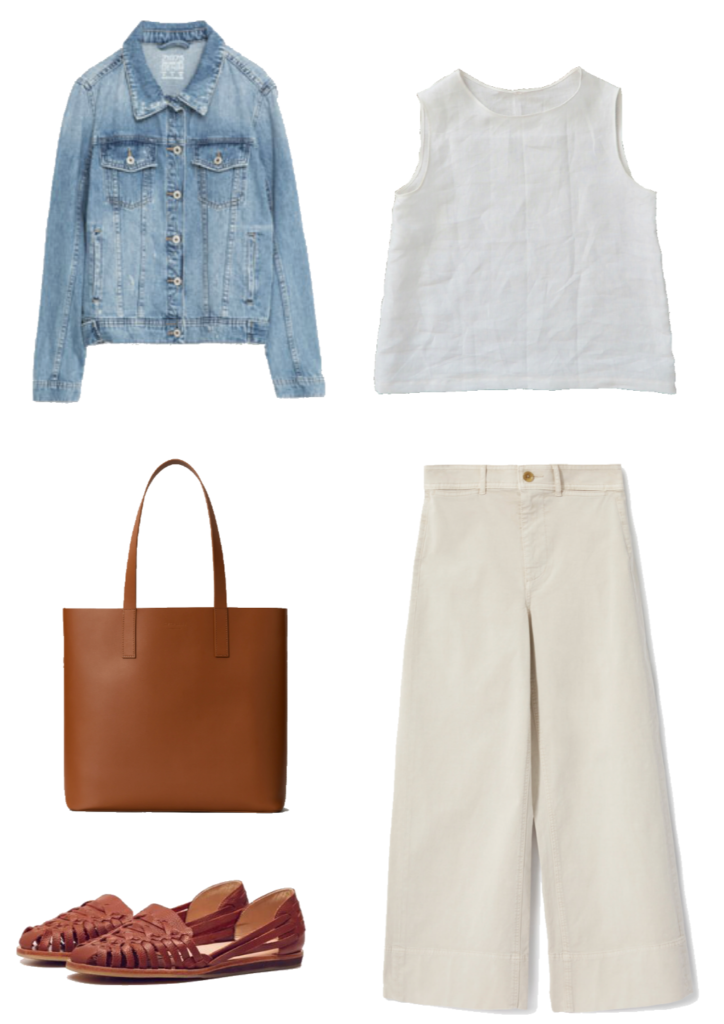 Outfit 8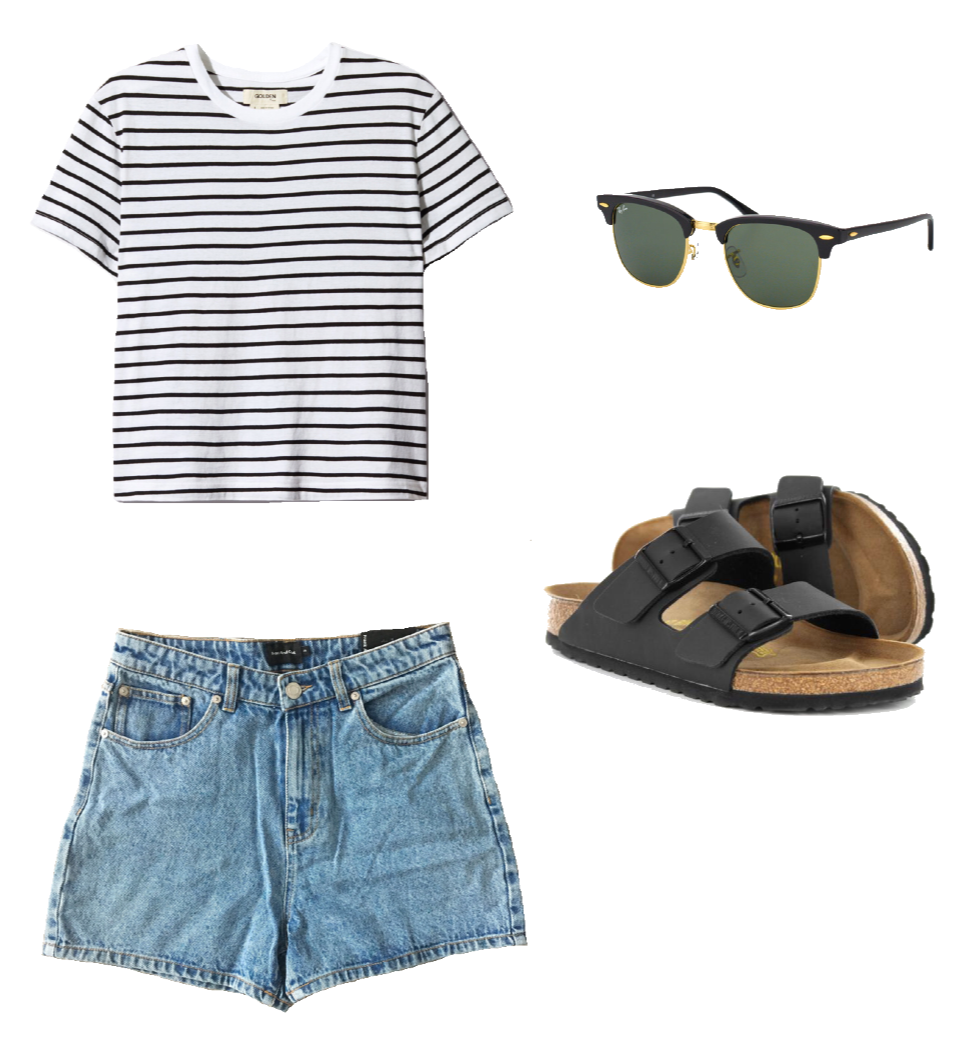 Outfit 9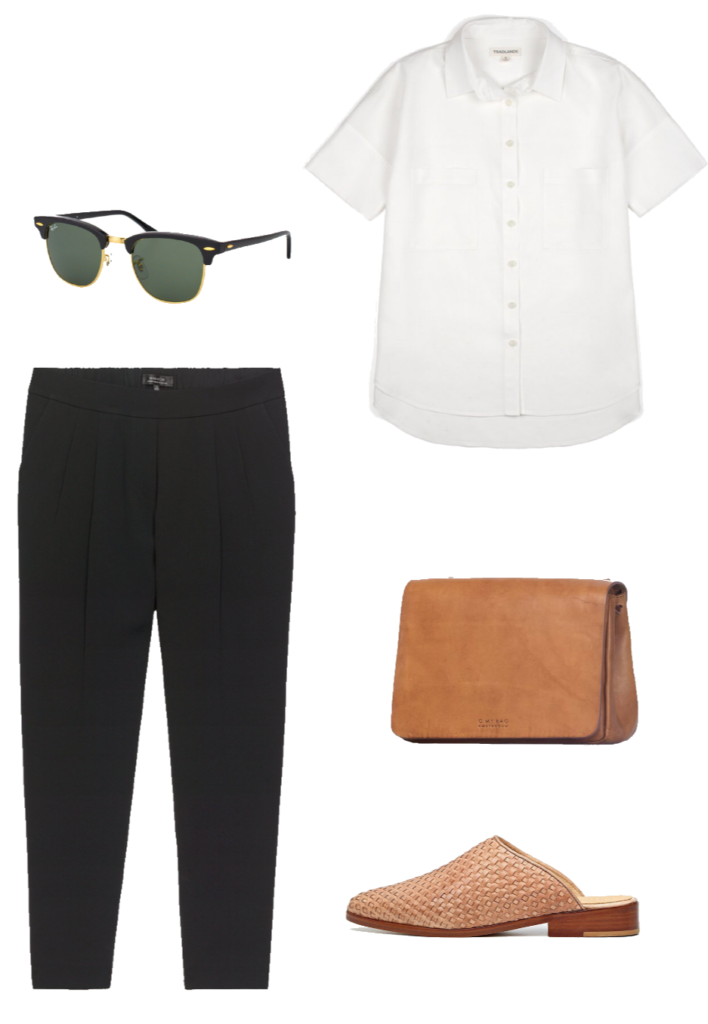 Outfit 10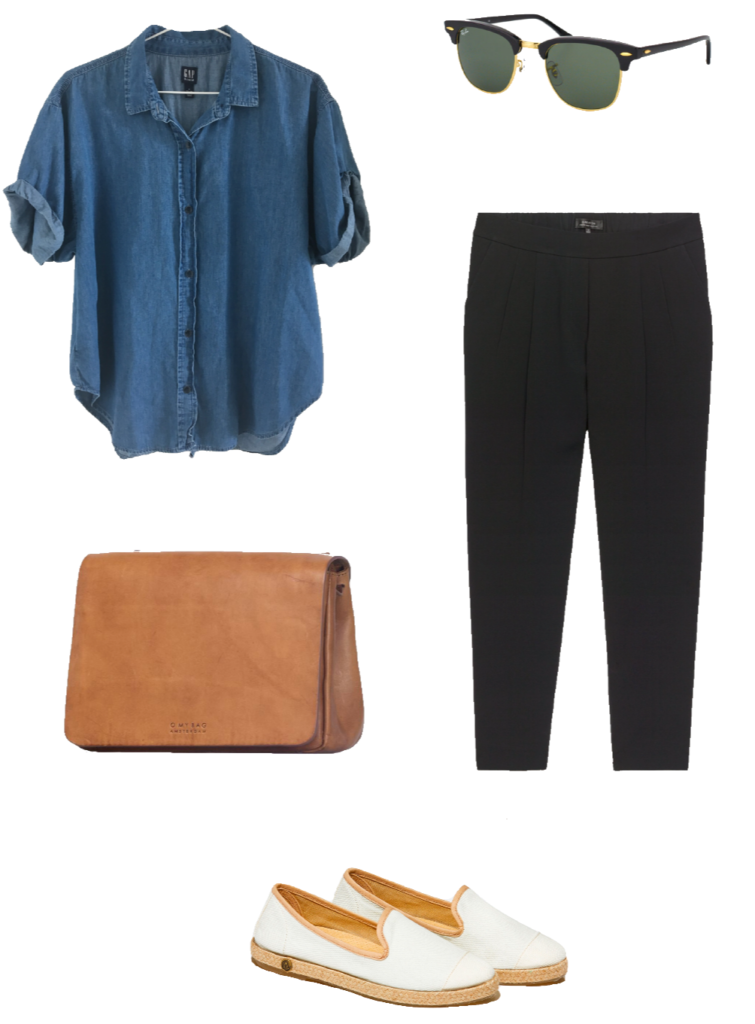 Outfit 11
Outfit 12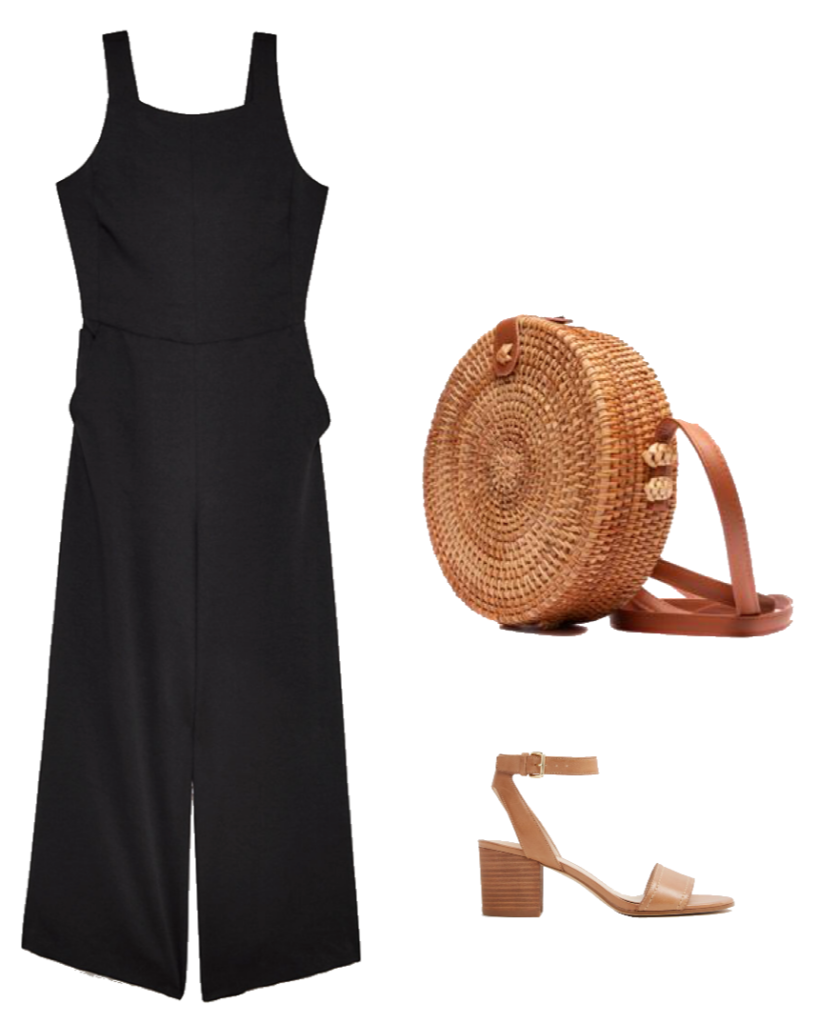 I hope you enjoyed this post! Make sure to follow me on Instagram to see all of my daily looks over the next three months. Also, I'm planning on putting together a summer lookbook on my YouTube channel, so if that interests you, you can subscribe to me there! Finally, to follow along with all of my style inspiration, you can follow me over on Pinterest. And don't forget to let me know if you're joining in for No Buy July and/or Slow Fashion Season in the comments below.
Thanks for reading!

Note: This article contains affiliate links, which means I make a small commission from purchases through these links. Please see my disclaimer for more information. Thanks for your support!