Lately I've really been feeling like I could use a vacation – how about you? Of course, the Italian coast getaway of my dreams is pretty out of the question right now. But that doesn't mean that we can't pretend, right?
So, I decided to put together a little relaxed travel capsule wardrobe of what I would pack if I had a summer vacation coming up. It features a lot of linen, some handmade items, and a soft and earthy colour palette. I'll be sharing links where I can to all of the items or similar options and showing you how I'd style them with outfit inspiration as well.
Let's take a look at what I'd pack for a relaxing summer vacation!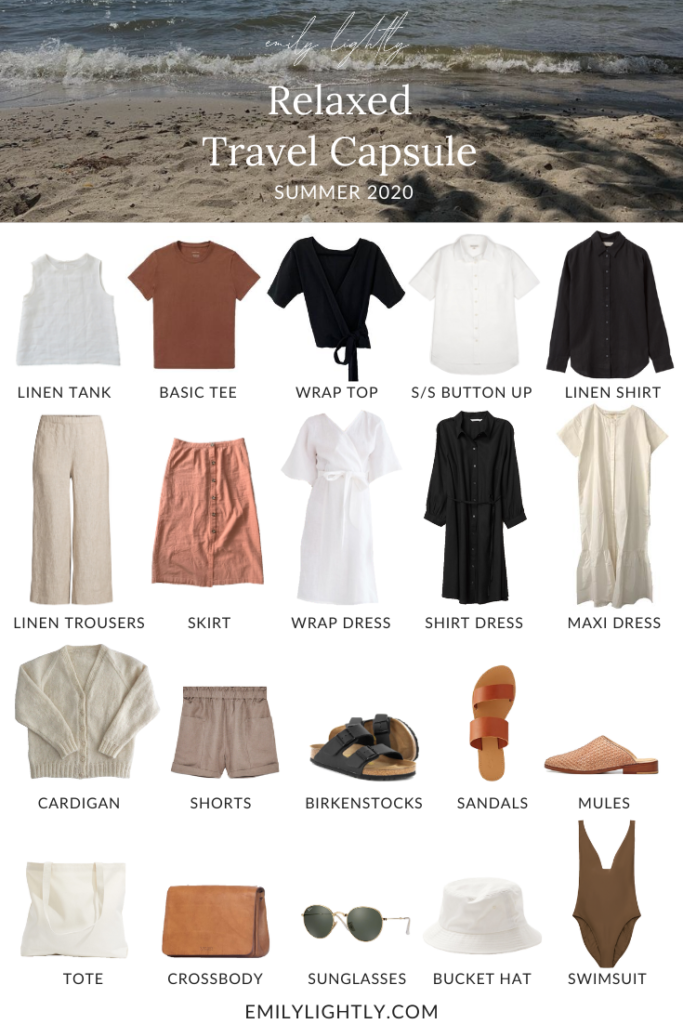 Item list
Please note that this list contains affiliate links. You can learn more about how I work with brands in my disclaimer. Thank you for your support!
Outfit Ideas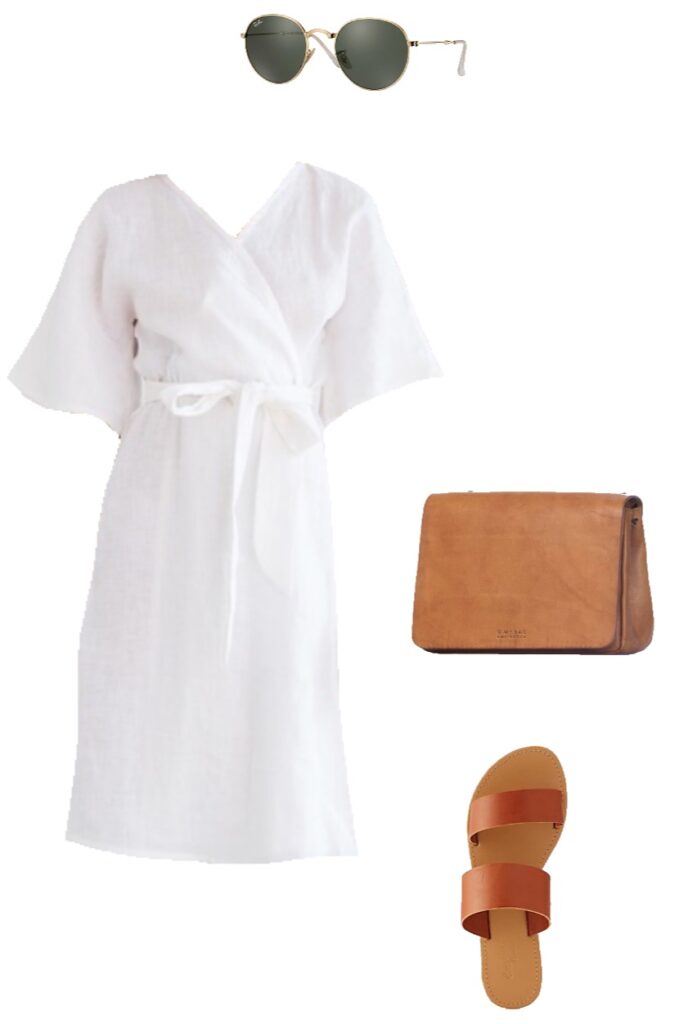 ---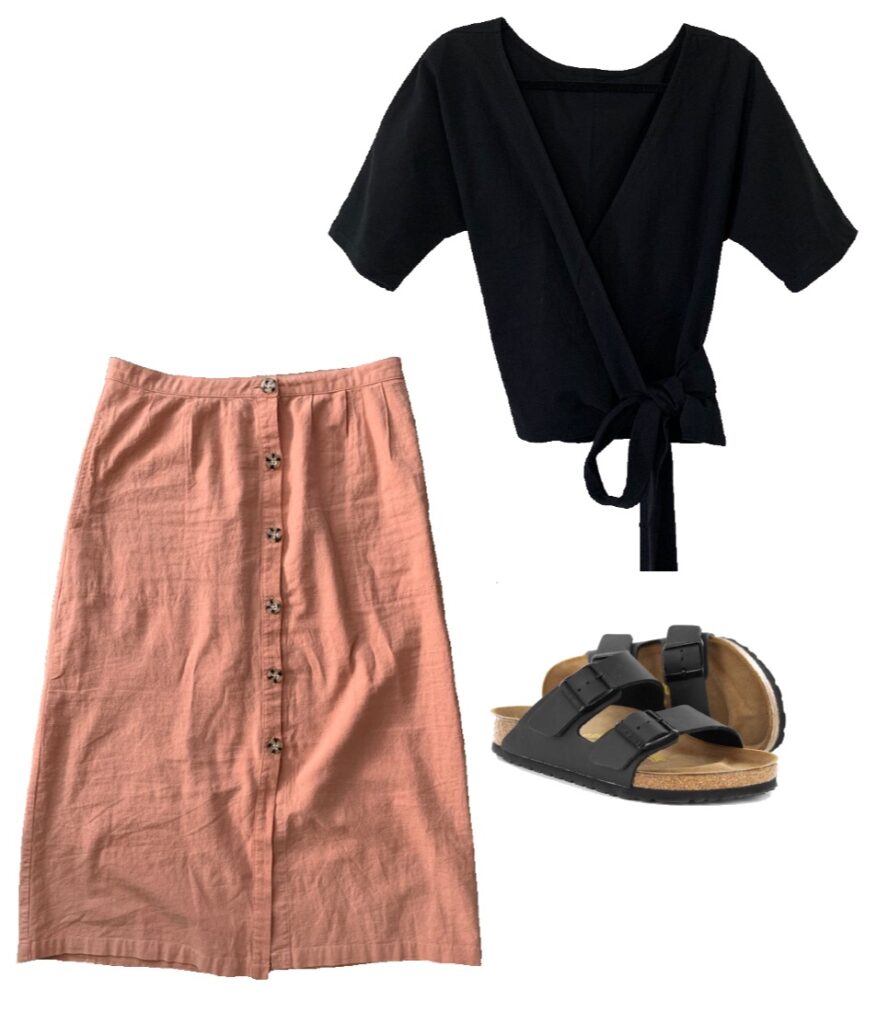 ---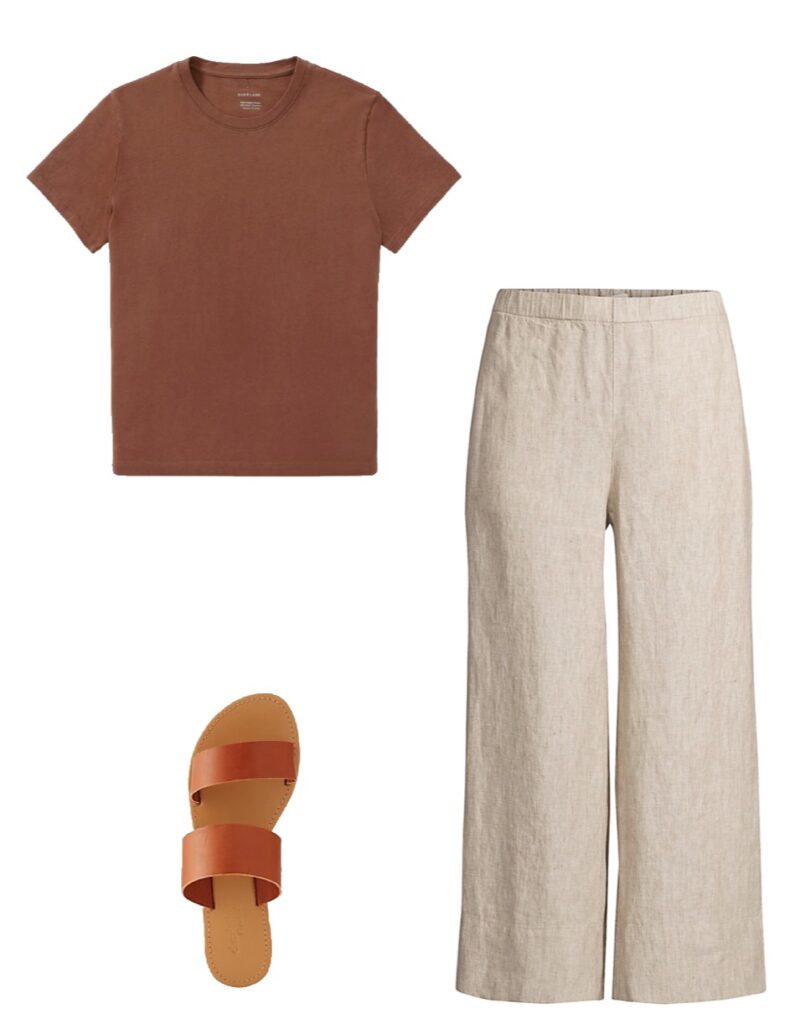 ---
---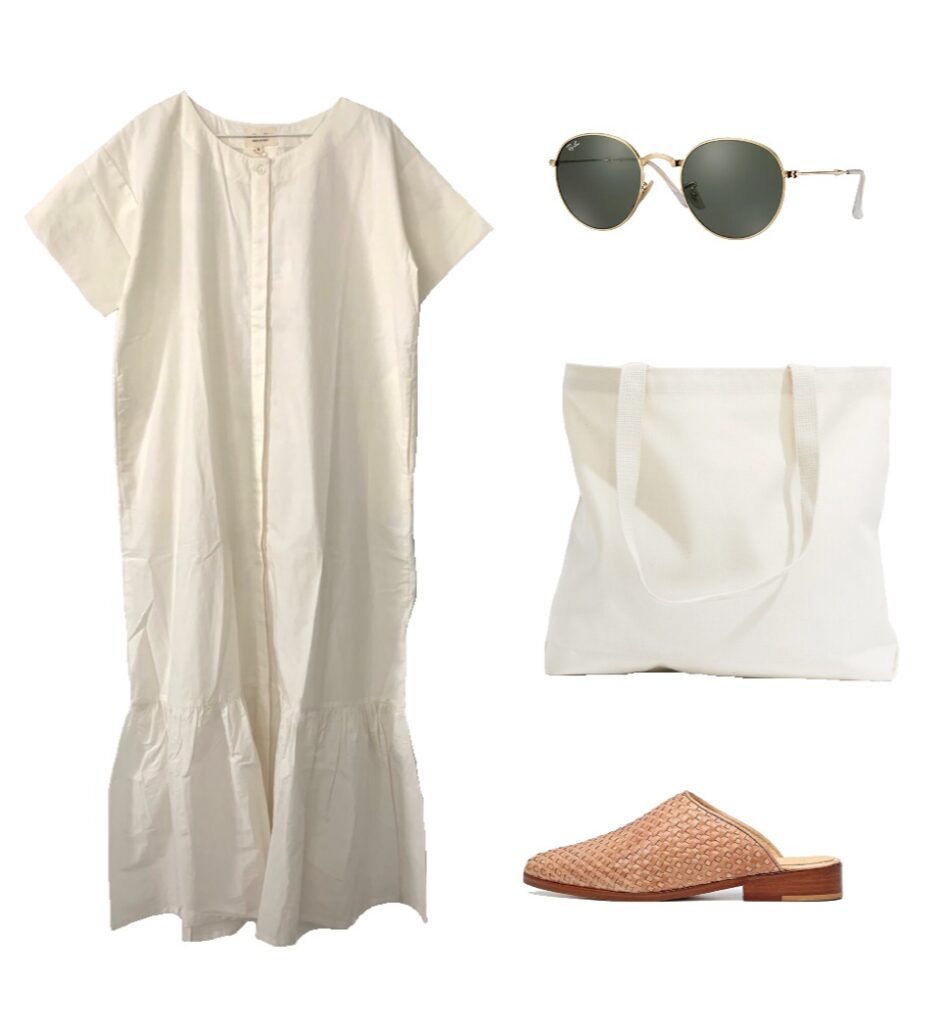 ---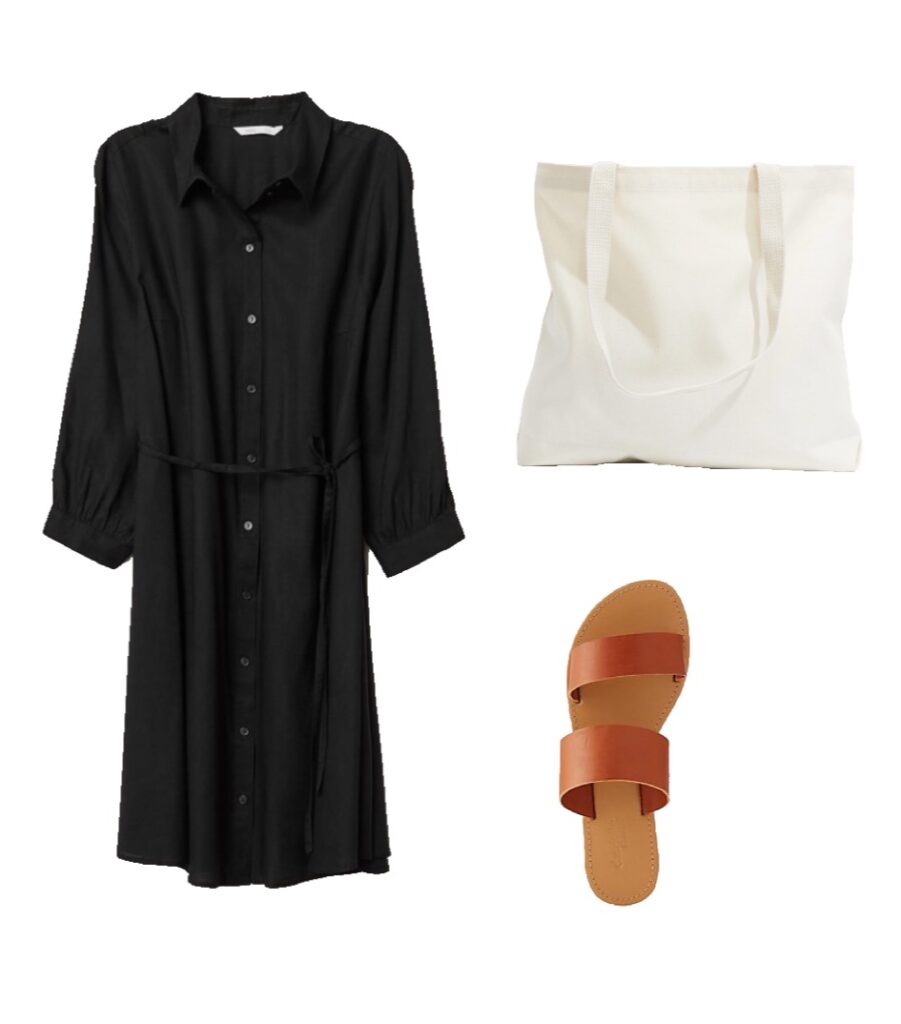 ---
---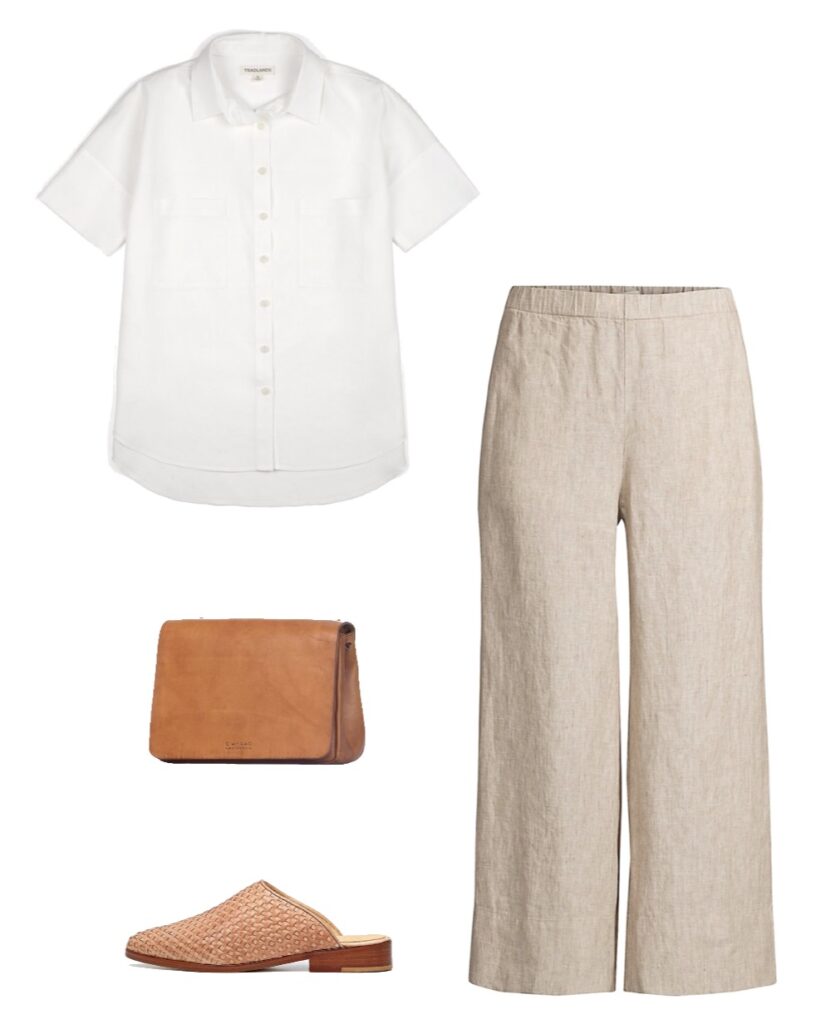 ---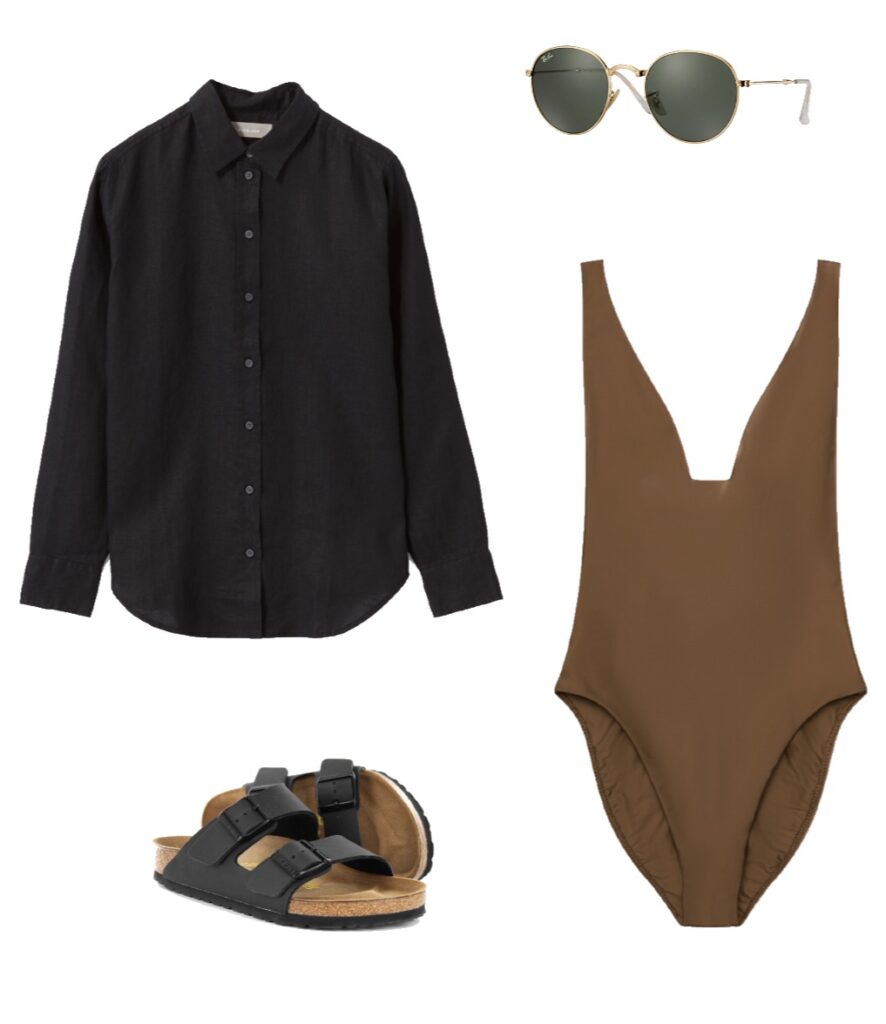 ---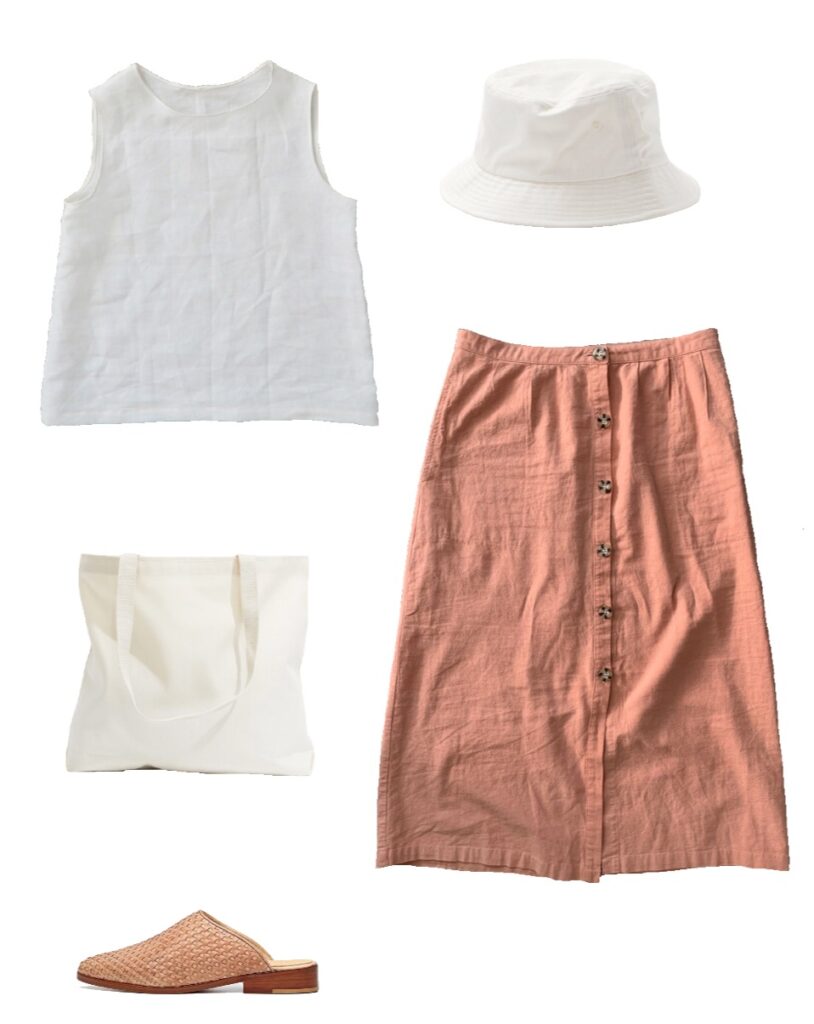 I hope you enjoyed this article and that it gave you some ideas for your own summer travel capsule (even if you are just staying home like me). If you don't have any travel plans, where would you go if you could right now? Let me know in the comments below so we can all live vicariously through each other's vacation dreams!
Thanks for reading,

Pin for later