This is a sponsored post in partnership with ANUKA jewelry. For more information about how I work with brands, please see my disclaimer.
When it comes to sustainability and ethics of the fashion industry, the focus usually tends to fall on clothing. And it's easy to see why, as garment production and textile waste have such an enormous impact on both people and planet. However, it's also important to consider the impacts of our sartorial consumption when it comes to the other things we buy and wear, including jewelry. Spoiler alert: it's not just about the diamonds.
One brand that really seems to be setting the bar when it comes to social and environmental consciousness in the jewelry industry is ANUKA. Their designs are just as gorgeous as their brand ethos, and I was really excited to have the opportunity to work with them on this post. In this article I'm going to be doing a review of their Loka Curve Hoops which were kindly gifted to me, as well as providing some tips on what to consider when it comes to purchasing ethical and sustainable jewelry.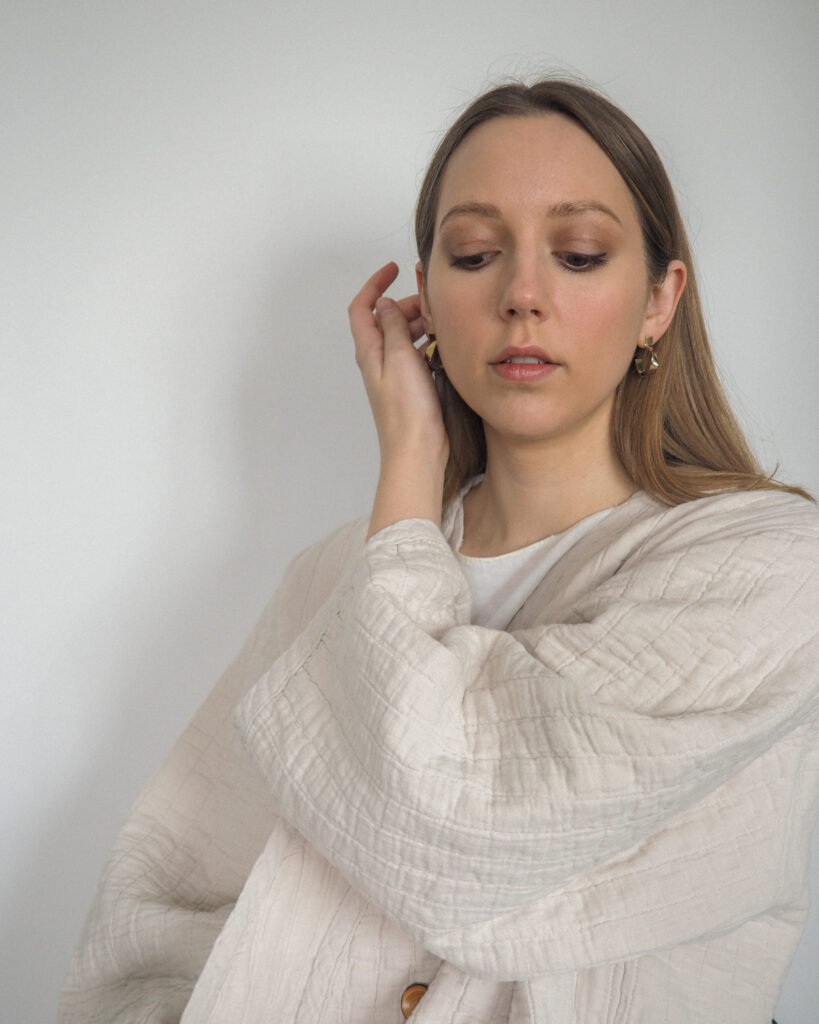 The Loka Curve Hoops
To start, let's take a closer look at the Loka Curve Hoops. They're handmade from 100% recycled silver and 18 carat Fairmined gold. The shape of the earrings is beautifully organic, an aspect of the Loka collection that I personally really love. They somehow manage to create the perfect balance between being a bold statement and having a natural, almost down-to-earth softness. They feel solid but not too heavy, so they won't weigh my earlobes down which is definitely a plus for me when it comes to earrings.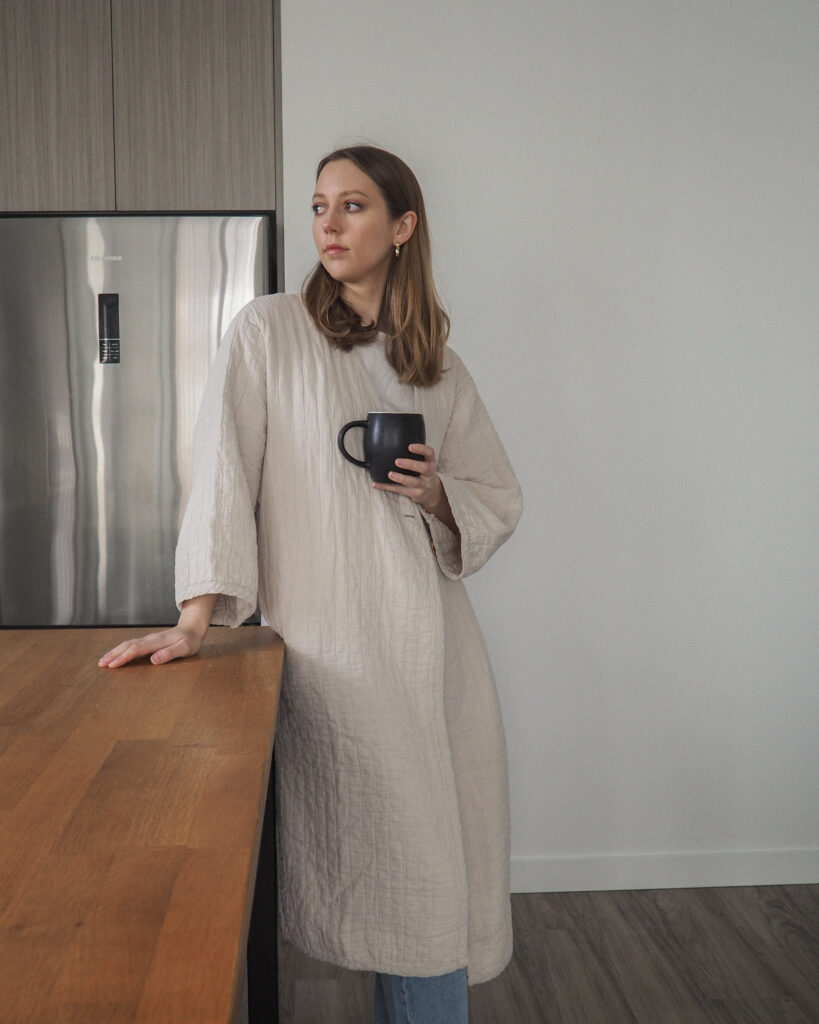 They're a striking piece, but versatile, too. I could see these easily dressed up with a gown and heels for a special evening, or worn casually for the everyday with a white tee. Here I've chosen to style them with a me-made linen top, a cozy house coat, and my favourite pair of denim for a relaxed work-from-home outfit. The hoops add just the right amount of sparkle to make this outfit feel special while keeping things low-key.
Appearances aside, the true beauty of ANUKA's pieces lies not in how they look but in how they're made. Here are some of the ways that ANUKA is paving the way for a better jewelry industry, which also serves as a helpful guide for what to look for in a sustainable and ethical jewelry brand.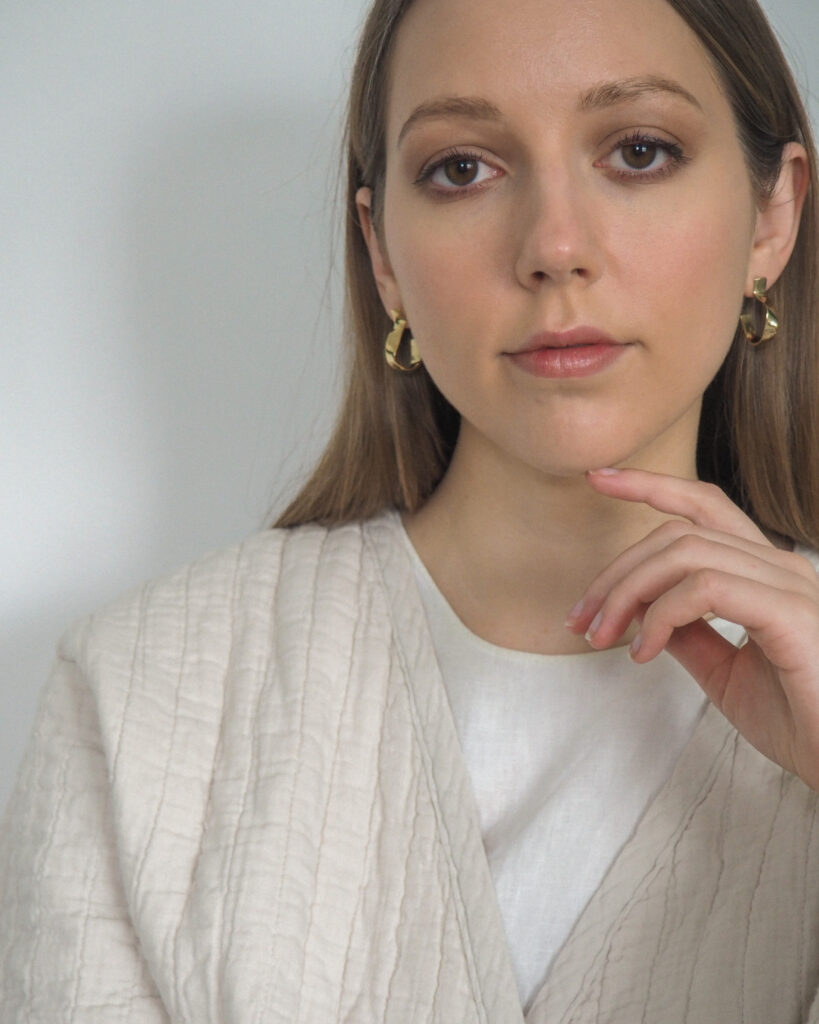 How to Shop for Ethical & Sustainable Jewelry
1. Materials & Sourcing
Firstly, when shopping for jewelry it's important to consider the materials used to make each piece and how they're sourced. For example, all of ANUKA's jewelry is made using a combination of responsibly-sourced, 100% recycled precious metals and certified Fairmined gold.
Using recycled materials limits the environmental impact of production by using zero newly-made materials and instead saving materials from industry waste (and not just jewelry waste, either – think as far as even automobile scraps!) On the other hand, using Fairmined materials supports small-scale artisans and miners, maintaining their jobs while also ensuring fair and safe working conditions.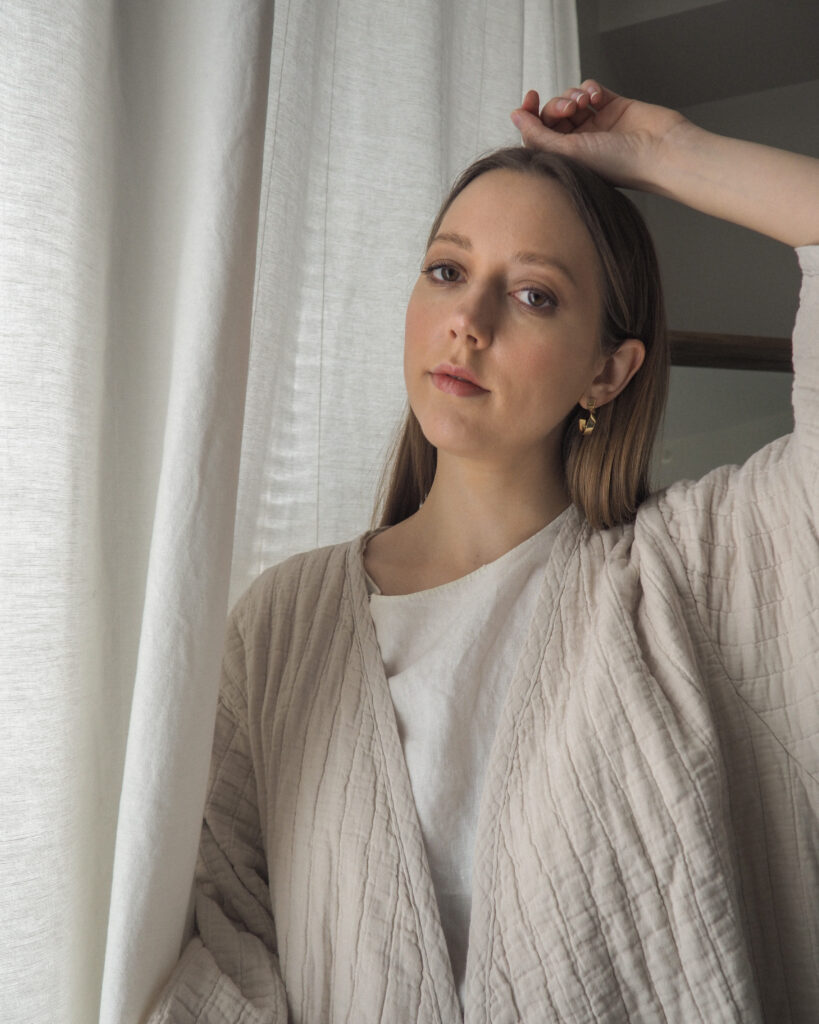 2. Production
It's not enough that the materials themselves are fairly sourced. For a brand to be wholly ethical, they need to ensure that each and every hand that touches an item throughout the entire production process is treated fairly. Sustainability is important to consider, too; particularly when it comes to limiting waste (for example, by using a made-to-order process) and using sustainable packaging (like FSC-certified paper).
ANUKA's production process is incredibly conscious, down to using recycled packaging and environmentally-friendly ink to print with. Their jewelry is manufactured with registered Fairmined suppliers locally in the UK, and each item is assembled and finished by hand to ensure you're getting a high-quality piece that is meant to withstand the test of time.
3. Transparency
The last thing to look for in a sustainable and ethical jewelry brand is transparency. And the good news is that's usually not very hard to determine, as most brands who are practicing conscious production and have any kind of certifications will make it immediately known to you across their website and social media. If a brand isn't being fully transparent about their entire production process, it's likely that they either don't know themselves or that they may even have something to hide.
ANUKA makes it really easy to understand their production process by breaking it all down on their website. They're also the first jewelry brand to providing tracking technology that allows you to see the entire journey from sourcing through to production and packaging. Not only does this help you feel confident in the ethics behind your purchase, but I think it's also a great way to educate people about the jewelry industry in general. It helps us understand why each of the steps they take is important so we can all make better, more informed, and more conscious decisions when we shop.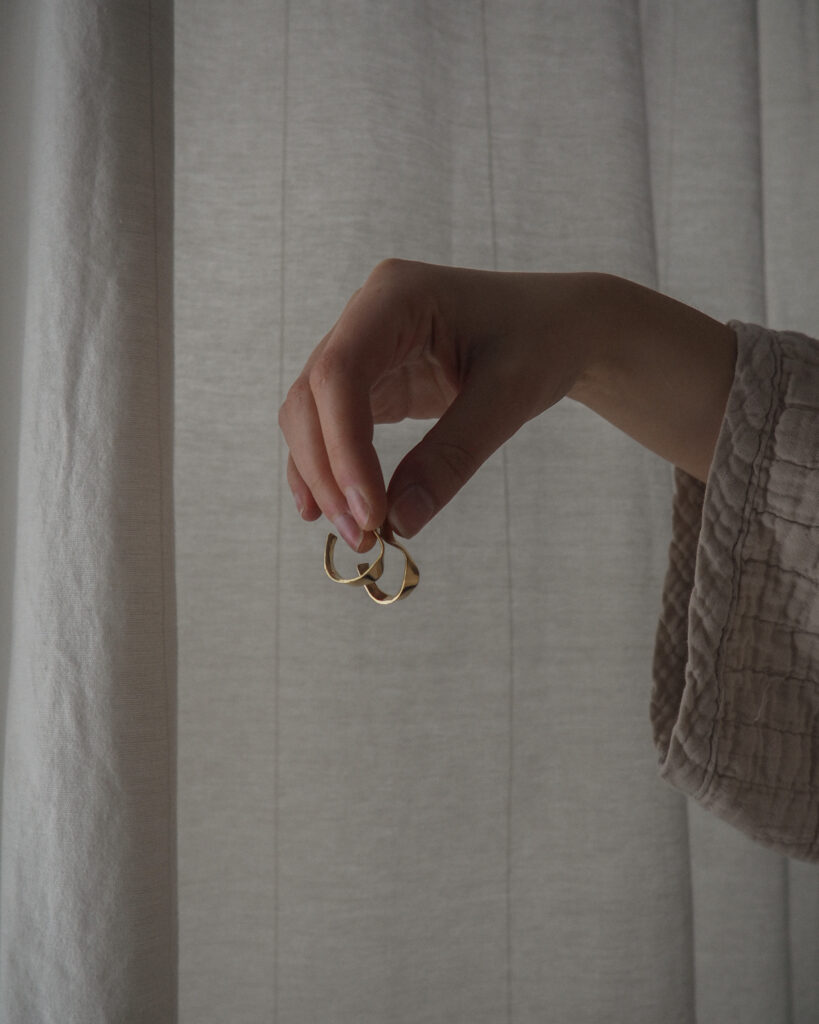 I hope that you enjoyed reading this article and that you learned something new! If you're interested, you can shop ANUKA's beautiful collection here (you can get 10% off your first purchase when you sign up for their newsletter). And if you're looking for an even deeper dive into the ethics and sustainability of the jewelry industry, this article on their blog is really helpful. If you have any questions about the Loka Curve Hoops specifically or just jewelry in general, let me know in the comments and I'll get back to you!
Thanks for reading,

Pin for later