Welcome back to the blog! It's been a while since I've shown up around here. I can chalk that up to a few life changes that have been happening as well as a project I've been focusing on lately, which I'll touch on more later. But first: it's summer! Oddly, it's not my favourite season for dressing (fall takes the cake on that one) but it is probably my favourite season of the year generally. I'm especially excited for this summer as things start to open back up again and we're able to enjoy time with friends and family who we've missed the past year.
Even though dressing for summer doesn't get me quite as excited as cozy autumnal layers, I was still looking forward to putting together my seasonal capsule wardrobe edit. Lately my Instagram and Pinterest feeds have been full of such good, summery inspiration. I've been seeing a lot of beautiful and fun touches like balloon sleeves, tiers and gathers on tops and dresses, gingham prints, and of course, plenty of bright colours for summer. It's as if our closets have all been pent up for over a year and are now exploding back out into the world in a way that says, "It's Wednesday and yes, I'm going to wear this ball gown to run my errands today because I can."
While I try to stay away from seasonal trends and stick to more classic styles, I'm still feeling like I want to get a little bit more 'dressed up' for the everyday after spending so long at home in loungewear. For my wardrobe edit for this summer, I've included some fun and flirty pieces – like dresses and gingham shorts – alongside my summer staples, which are mostly me-made linens and light layers that carry me through the season. I've stuck to an earthy, warm colour palette that feels natural and grounding.
Sadly, I think this is the last capsule wardrobe edit that I'll be putting together at least for the foreseeable future. I've enjoyed creating these capsules from my larger year-round wardrobe as a way of curbing my shopping habits and finding ways to wear what I have. I feel like at this point, I'm happy with my wardrobe and can look back on all of the past inspiration that I've created to keep things feeling fresh and new. I feel like this process has served its purpose for me, and I can now turn my focus to other things.
As I mentioned previously, I've been working on a project that's been taking a lot of my time and energy lately: creating sewing patterns! Over the last couple of years, and especially within the last year, sewing has become such a passion and amazing creative outlet for me. Making my own clothes has been so fulfilling, and it's something that I want to share with you as well. So I've been working hard to learn all there is to know about pattern drafting, fitting, grading, and creating digital sewing patterns (and believe me, there's a lot). My hope is one day to have a way to teach others how to get started as a beginner sewist and learn how to make clothes so you can enjoy it as much as I do.
I'm not saying goodbye to capsule wardrobes forever – they're still something I really believe in as a way to decrease consumption and live a more minimalist lifestyle. But for now, I'm looking forward to taking on a new challenge and hopefully it's something you'll be interested in as well! So with that all out of the way, let's go ahead and get into what I've included in my 2021 summer capsule wardrobe edit (with outfit ideas to follow, of course.) I hope you enjoy this final capsule and that it gives you some good inspiration for how to style pieces from your own wardrobe this season.
My Summer 2021 Capsule Wardrobe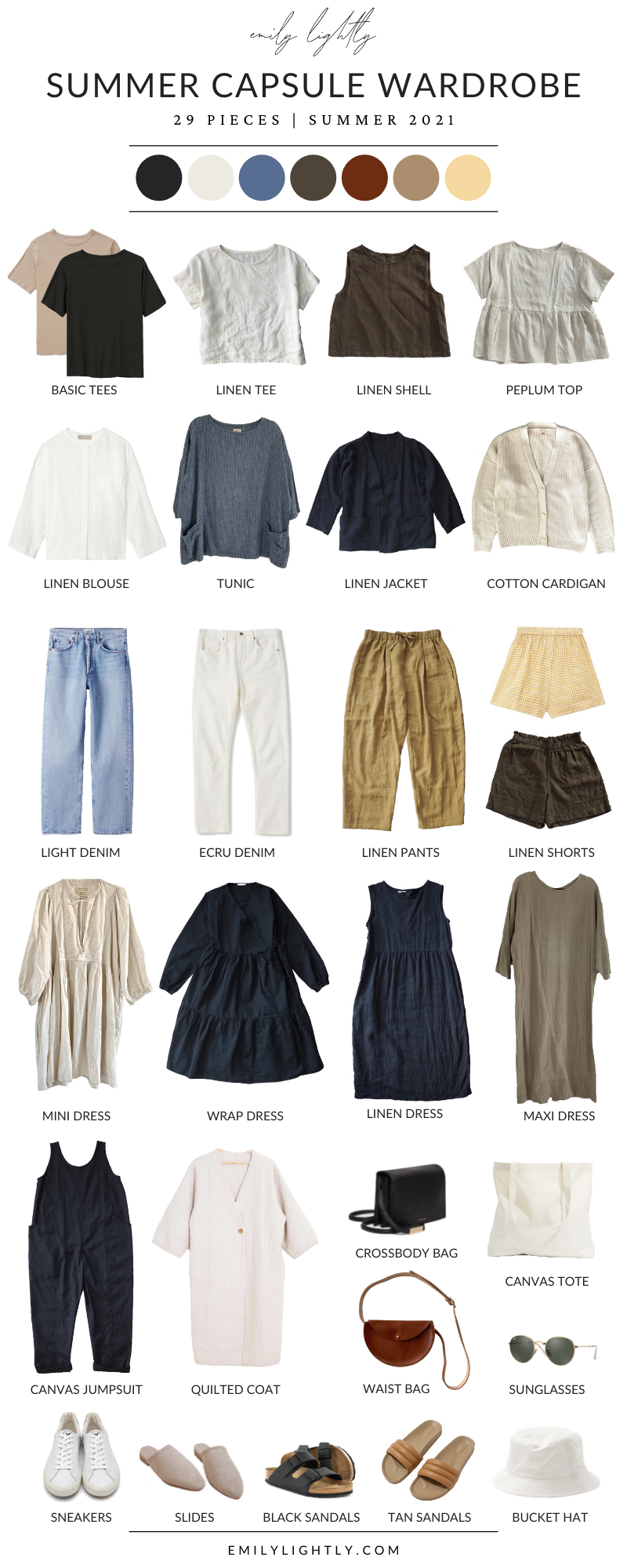 Item List
Here are links to all of the pieces I've included or, if it's no longer available, something similar. For items that I've made myself, I've included a link to the sewing pattern.
Note: This list includes affiliate links, which means I may make a small commission from purchases made through these links (at no extra cost to you). For more information about how I work with brands, please see my disclaimer. As always, thank you for your support!
Outfit Ideas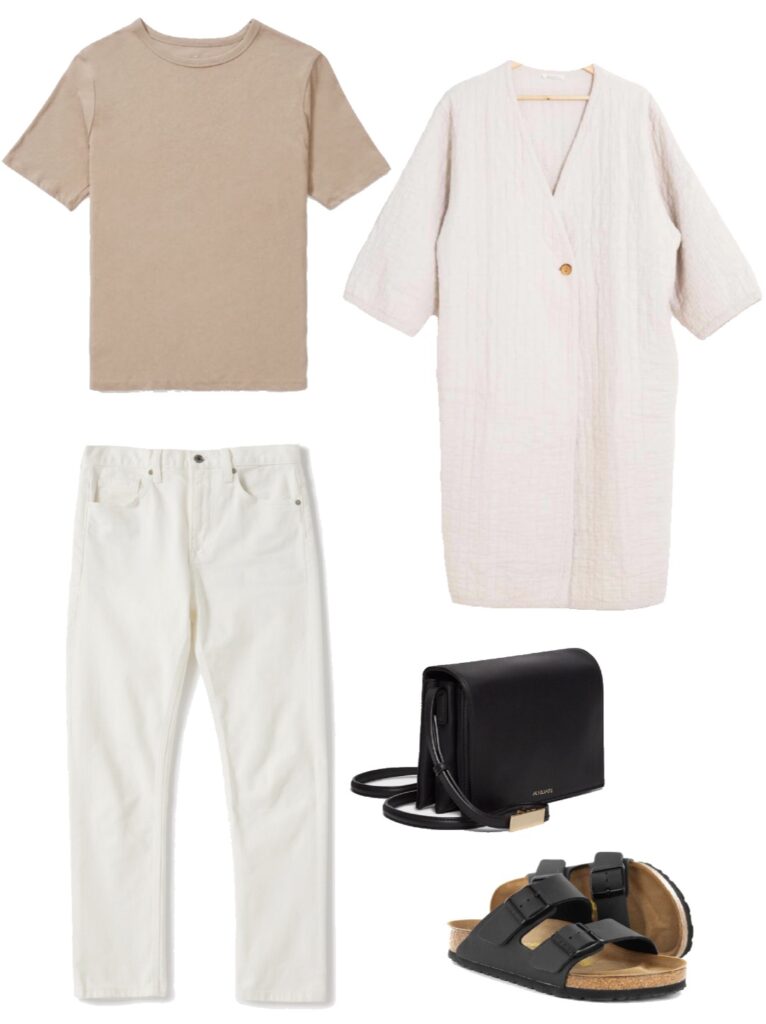 ---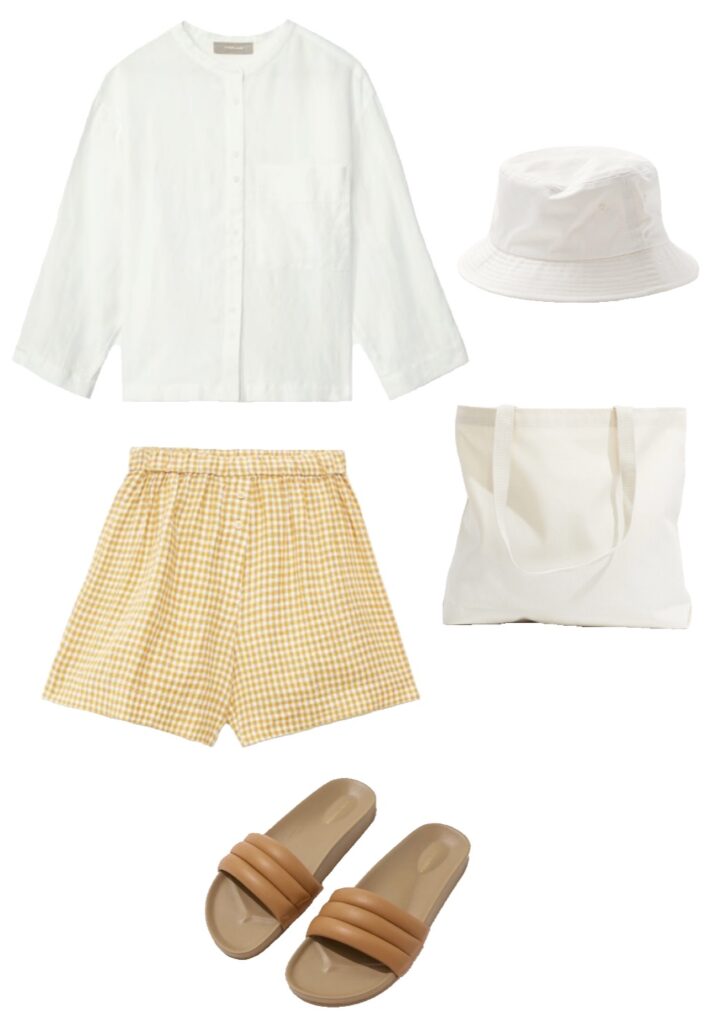 ---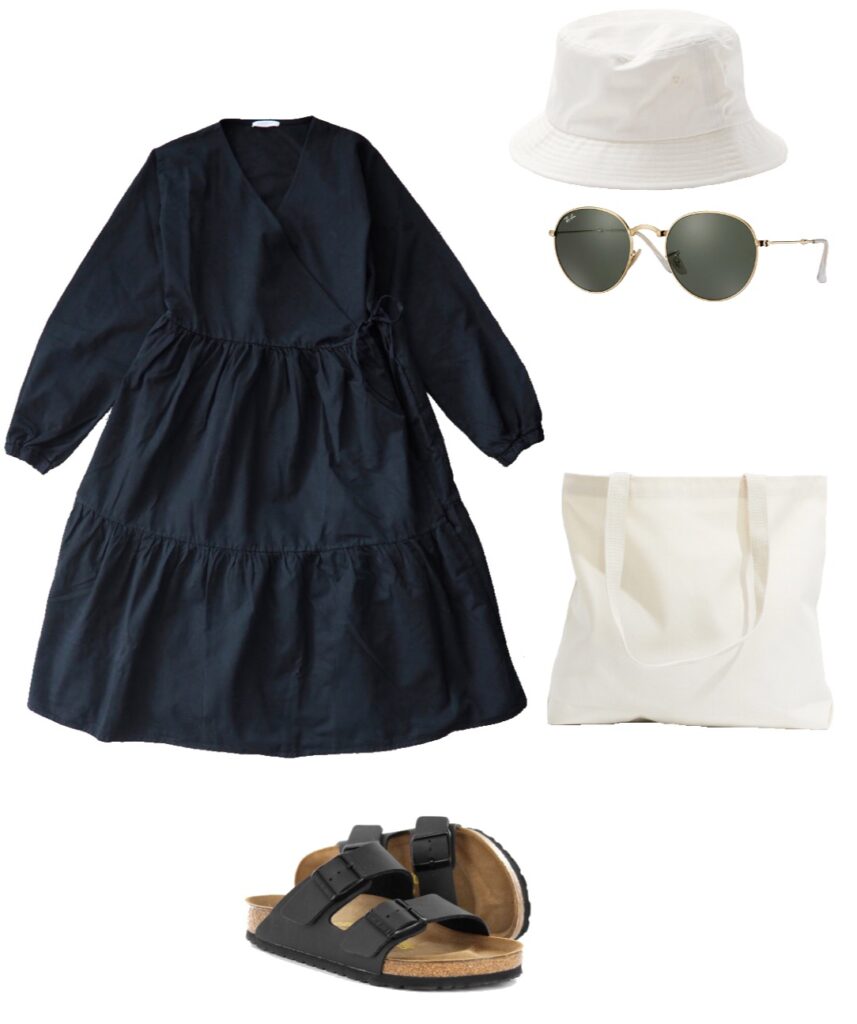 ---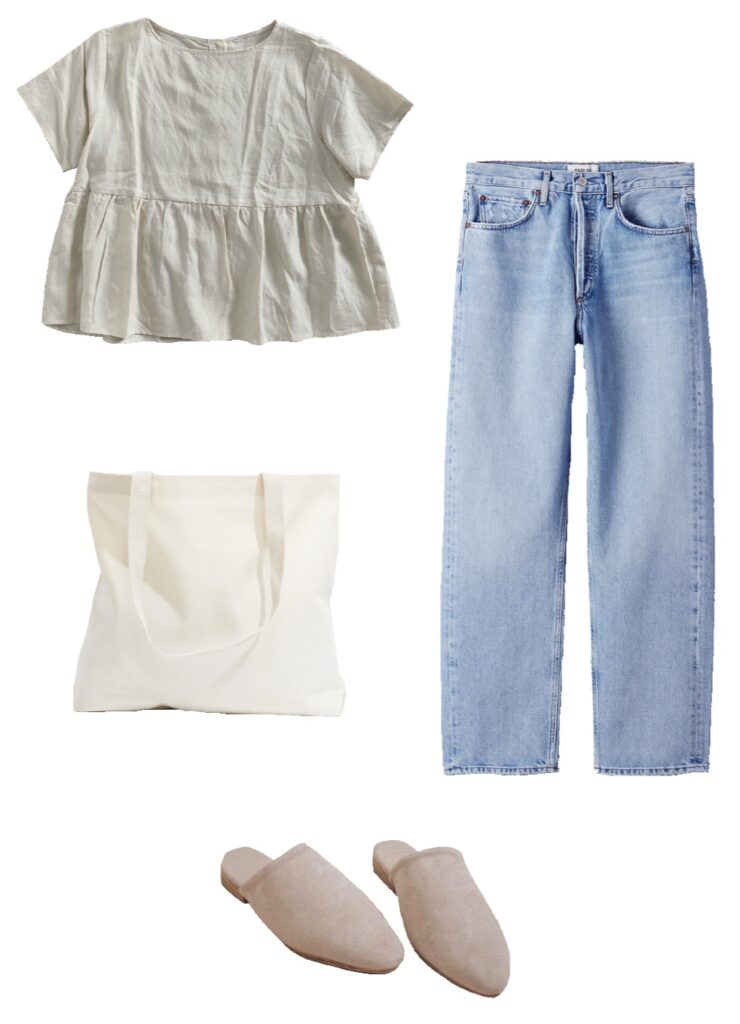 ---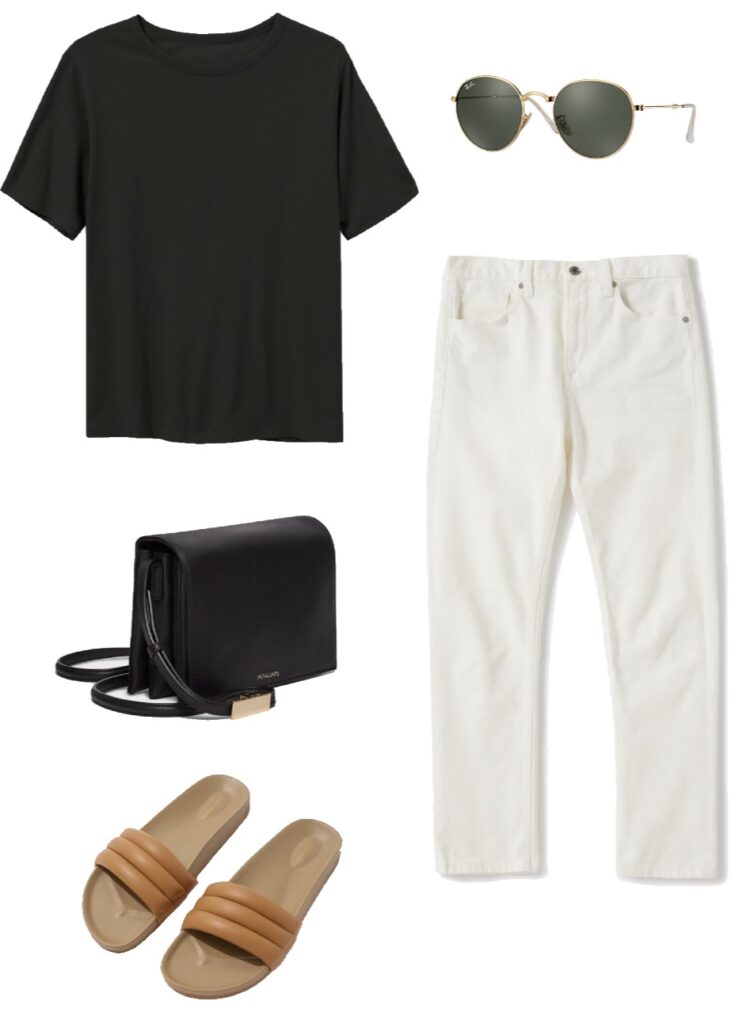 ---
---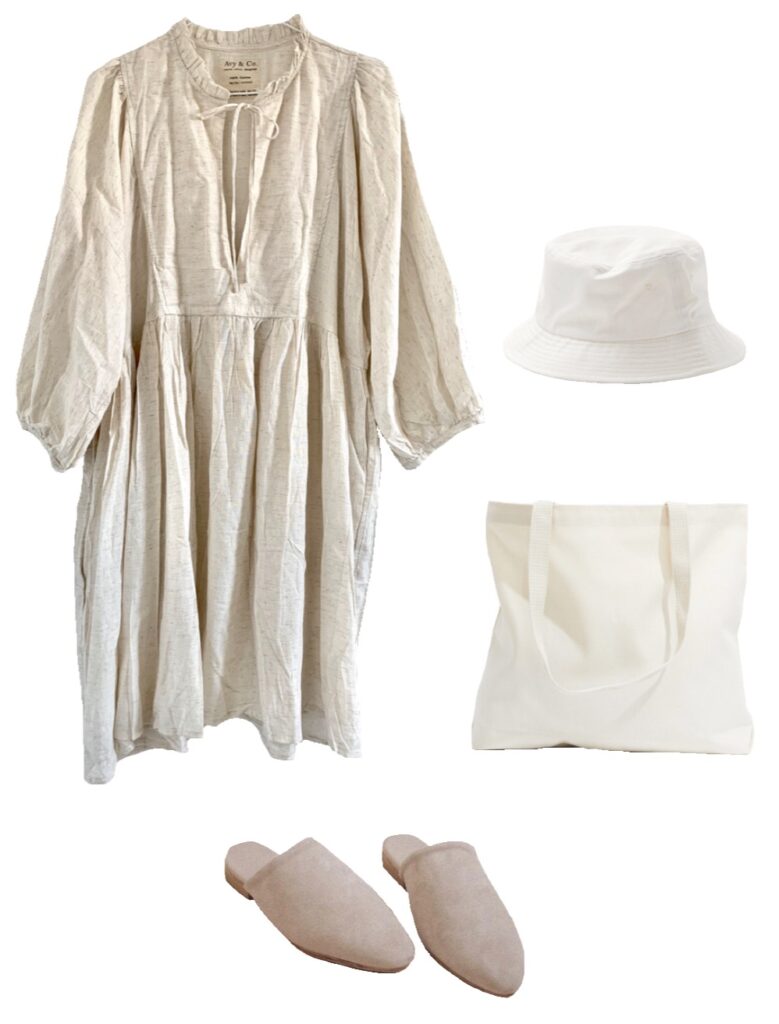 ---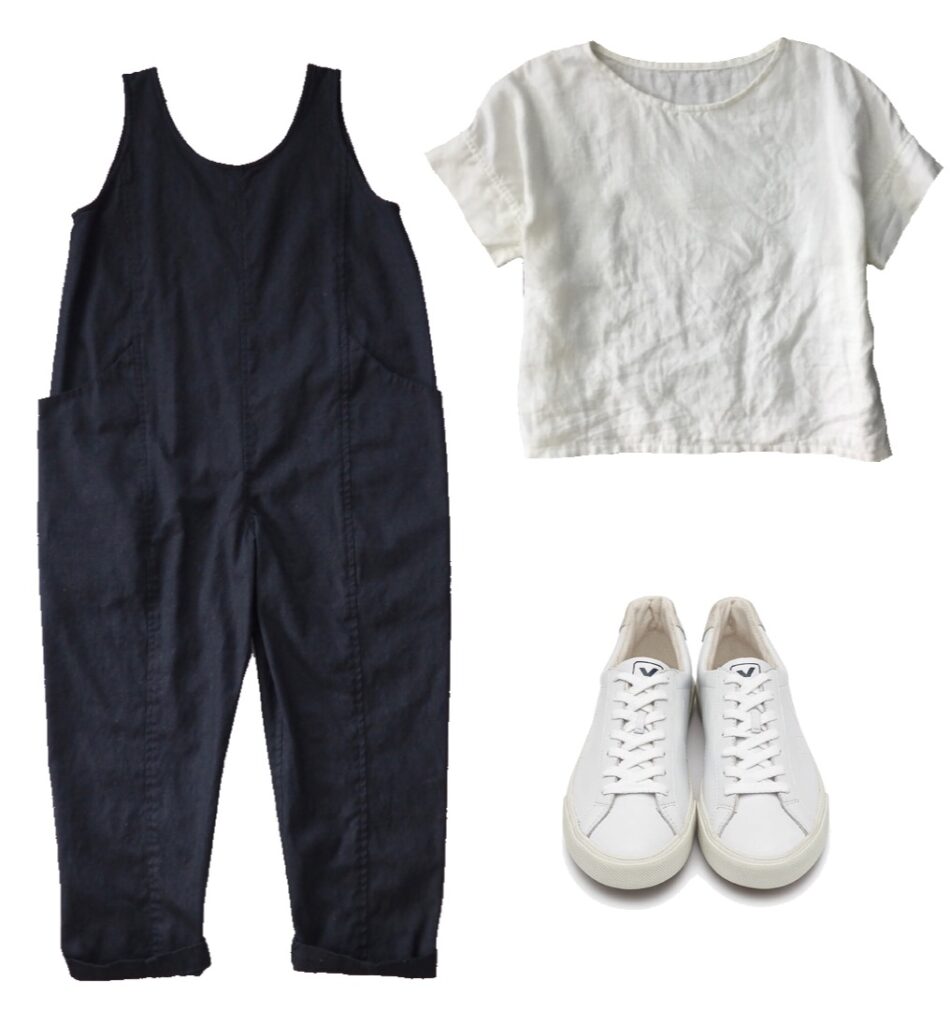 ---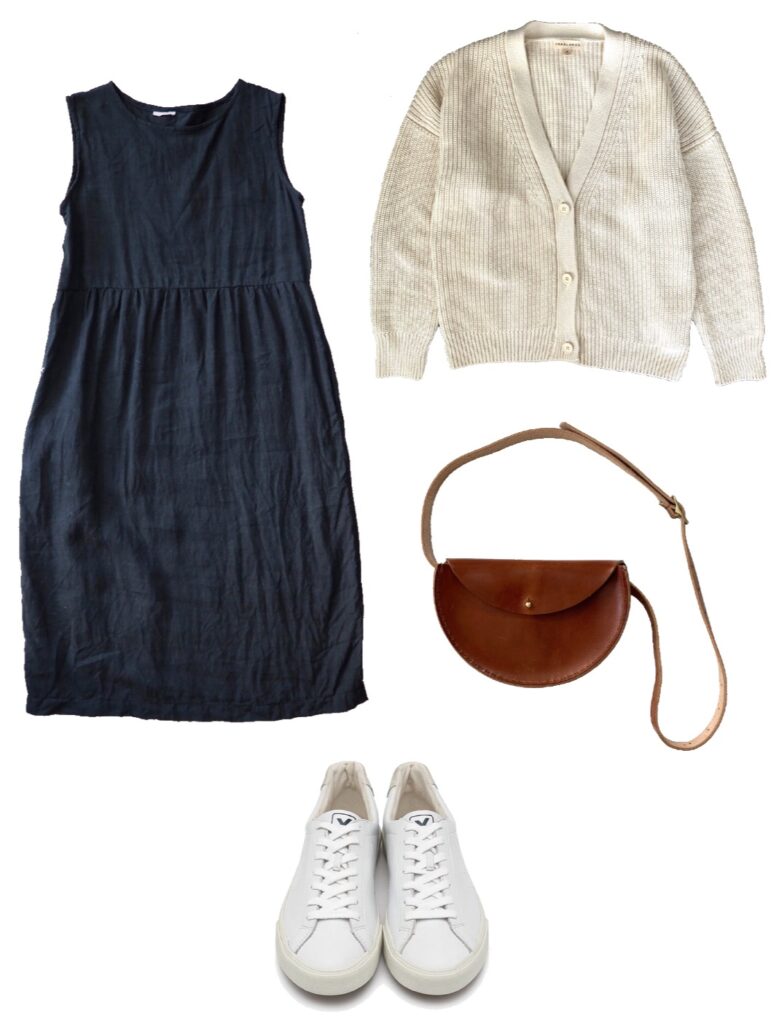 ---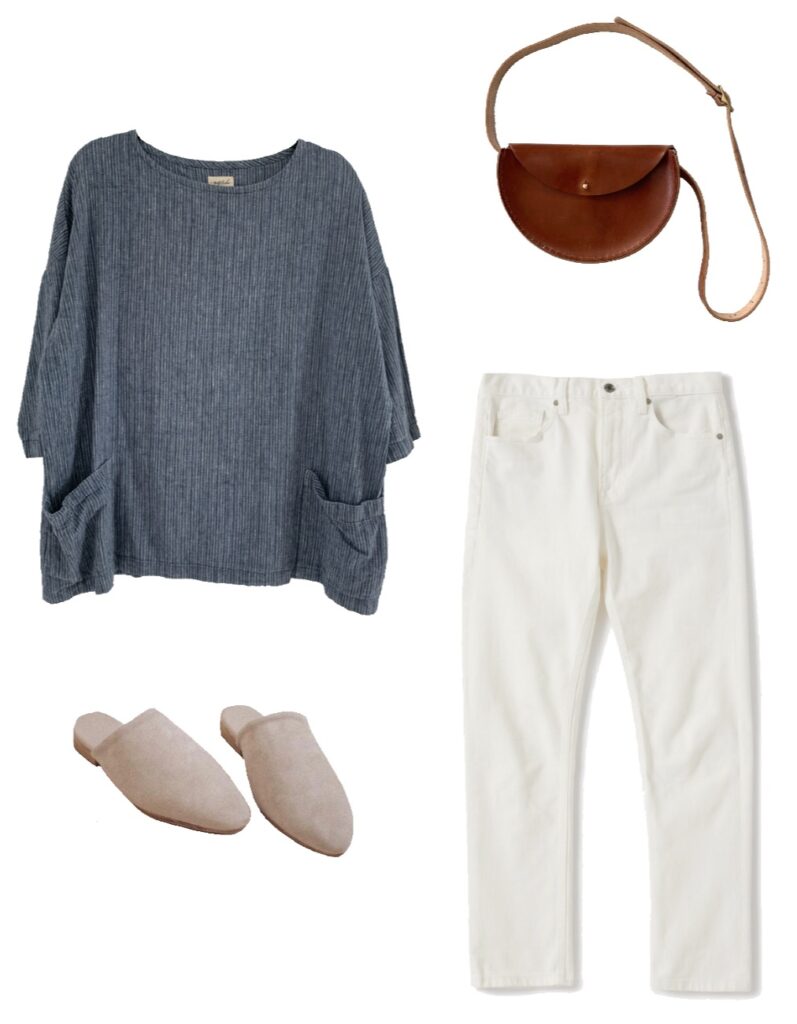 ---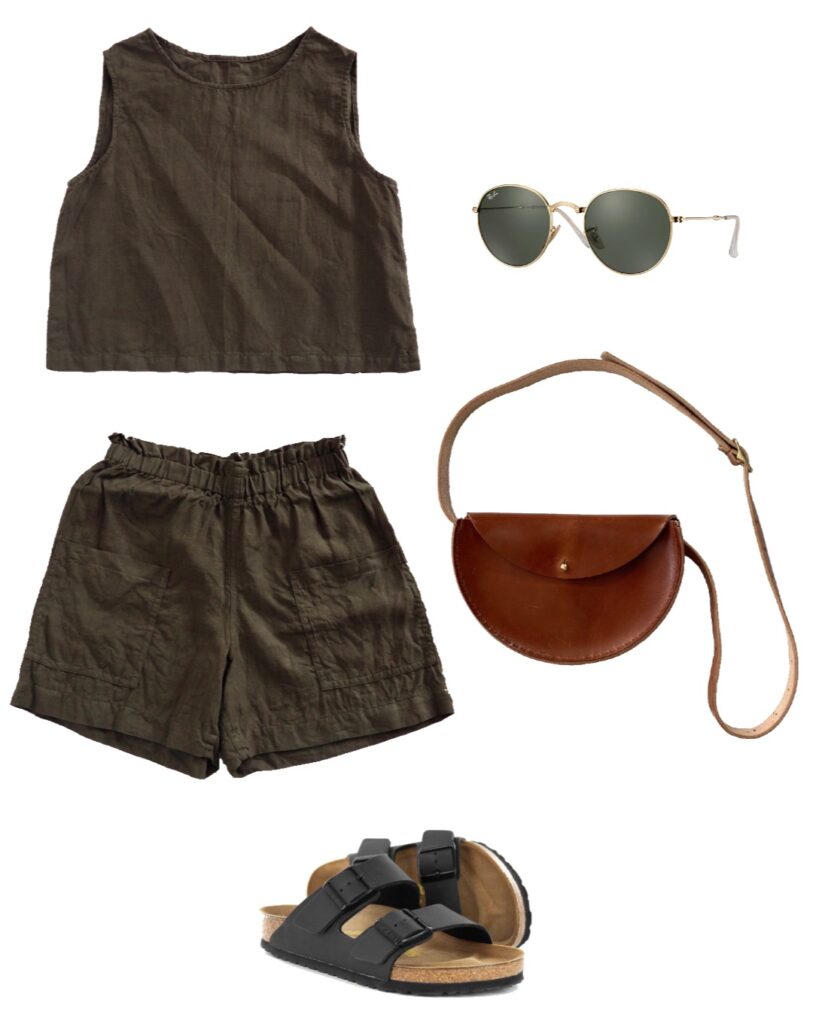 ---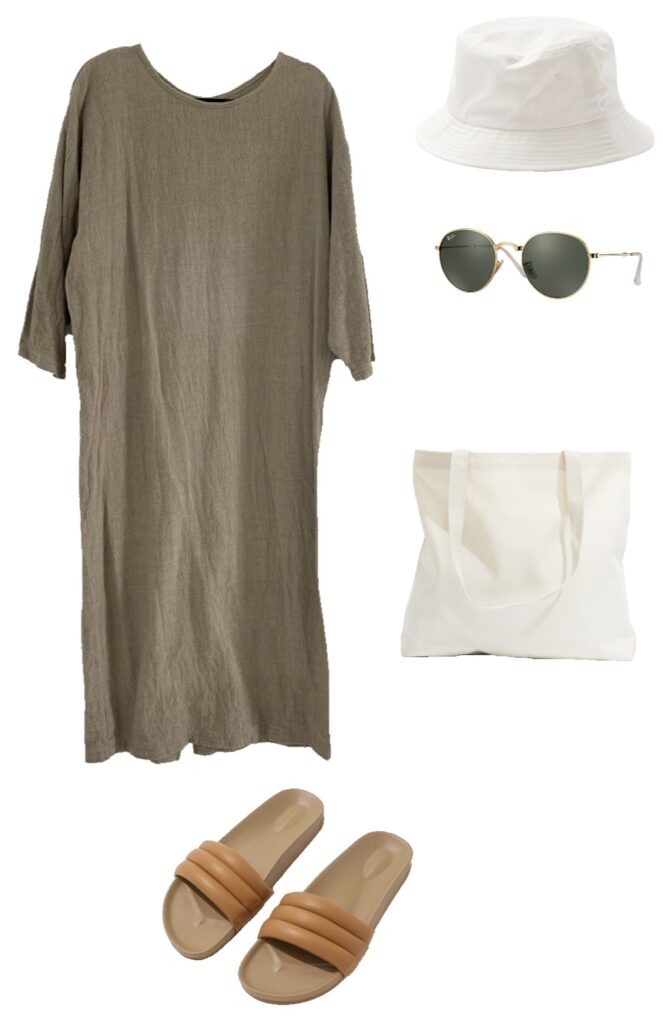 What are you most excited about this summer, whether wardrobe-related or otherwise? I'd love to hear in the comments below! I'd also love to know your thoughts on sewing your own clothes. Are you already a sewer? Is it something you've thought about but never tried, or something you're not interested in? And finally, are digital sewing patterns something you'd be interested in seeing from me? Either way, I wanted to thank you for being here and reading about my capsule wardrobes for the past couple of years – it has truly meant so much to me. I wish you all an amazing summer!
Thanks for reading,

Pin for later