If you've ever shopped at a drug store for nail polish, you'll know that there are entire walls just full of colours. Hundreds of subtly different shades of red; each brand's take on the new 'in' colours; the latest long-wear, no-chip, perfect formula (until the next one comes out). And right next to that will be shelves full of nail care: files, clippers, polish removers, cotton balls, growth serums, top coats; the list goes on.
It used to be one of my worst shopping vices. I had an entire drawer full of so many colours. And the brands market them well, because it never seemed to be enough. Just like clothing, nail polish colours go through trends that make you want to keep buying.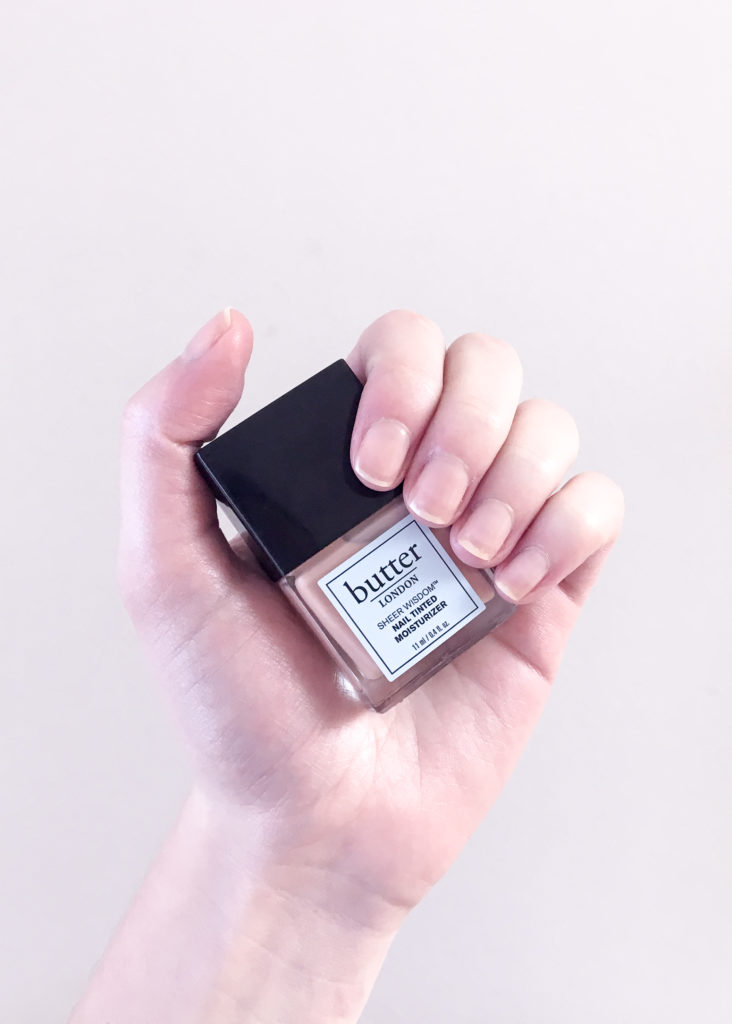 I actually used to really enjoy sitting and painting my nails. It was like a little de-stressing, self-care session. I'd remove my chipped polish, put on two new bright coats of whatever colour I'd just bought, and admire it for about three minutes until I realized I needed to fold laundry or do something and I'd ruin them. They'd inevitably chip anyway after about a day, and then the cycle would start again. All of the harsh chemicals in the polish remover and the polish itself caused my nails to be super dry and brittle, so that whenever I wasn't wearing polish they would chip and look quite raggedy. So, I just kept wearing nail polish all the time.
That drawer of slowly drying-out, toxic nail polishes was one of the first things to go in my minimalist sweep of the house. But I still enjoy taking care of my nails and keeping them looking healthy, especially after all of the damage I've done to them over the years. So when I finally got rid of everything, I replaced it all with just a handful of more eco-friendly products. I wanted to share what I use with you today in case it inspires you to downsize your own collection and take on a less toxic, more minimal approach to nail care.
The first product I use is the Butter London Sheer Wisdom Nail Tinted Moisturizer. I apply it once every week or two and it keeps my nails looking nice and healthy. I have it in the shade light but it comes in a few shades so you can pick the one that looks most natural with your skin tone. It's a bit pricey for a nail polish but when you compare it to how much I was spending before collecting all of those colours, it's actually a lot more economical. And Butter London's formulas are all '8 Free' meaning they are free of eight harsh chemicals that are commonly found in other nail polish products.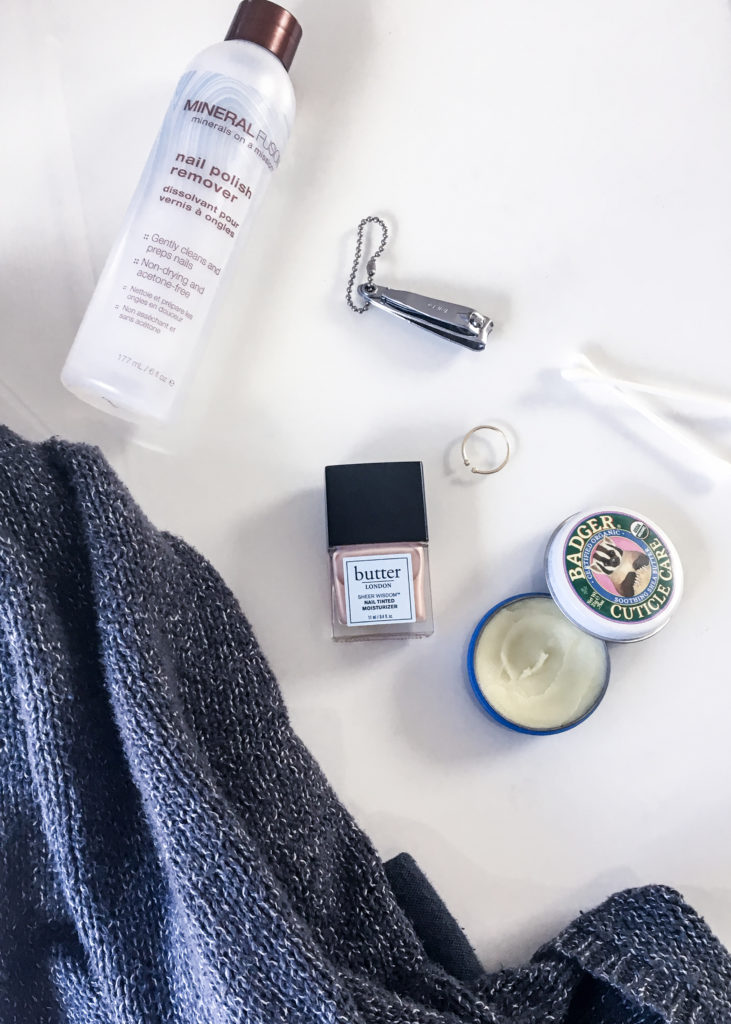 It took me a while to find a less harsh nail polish remover that actually works. I went through a couple until I found the one by Mineral Fusion. It's acetone free, but still super effective. Finally, to keep my cuticles hydrated and dry skin at bay, I use the Badger Organic Cuticle Care. Aside from clippers and a nail file, those are the only nail care items I now have in my home. It's a huge contrast to the enormous stash of products I had before, and it feels so good!
I purchased all three of these products from my local Whole Foods, but they can also be purchased online if your store doesn't carry them. I'd love to hear what kind of eco-friendly or natural products you've found and love for your own nail care routine in the comments below. Thanks so much for reading and I hope to see you again next time!
Emily xx
Disclaimer: This post is not sponsored. These are my own, honest opinions!
Pin for later: