Today's outfit is featuring some old yet classic favourites that I've had in my wardrobe for a long time. It just goes to go that when you buy high quality, classic pieces, you can wear them for years and they won't go out of style! I still love all of these and wear them regularly. I'll try to link some similar pieces in this post if I can't find the exact same ones.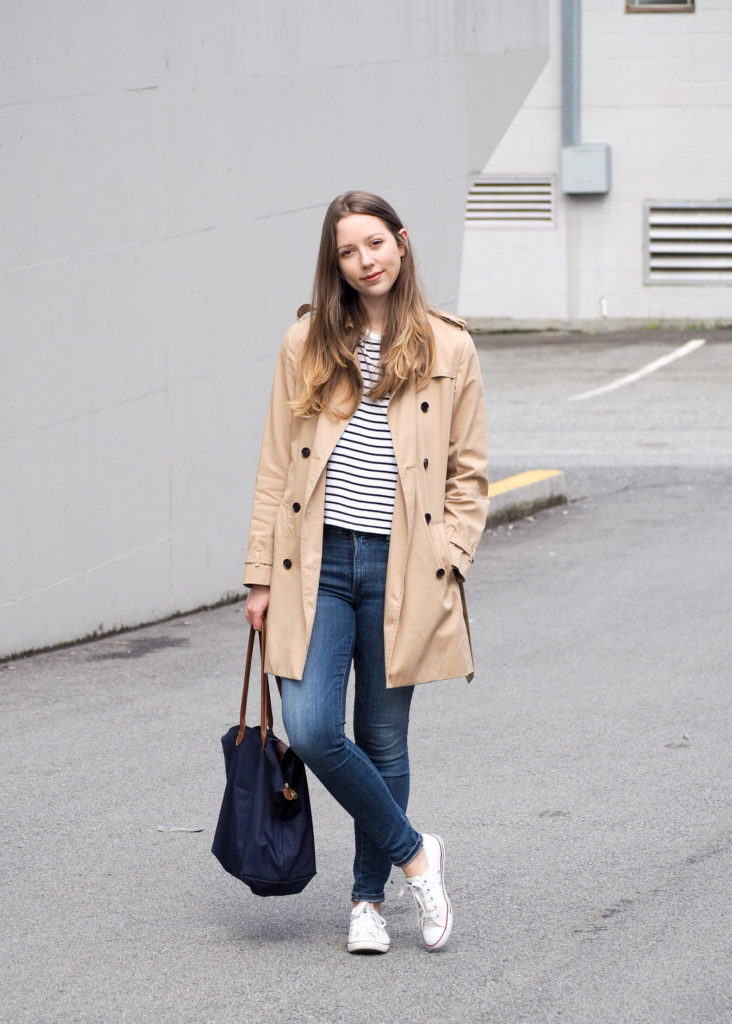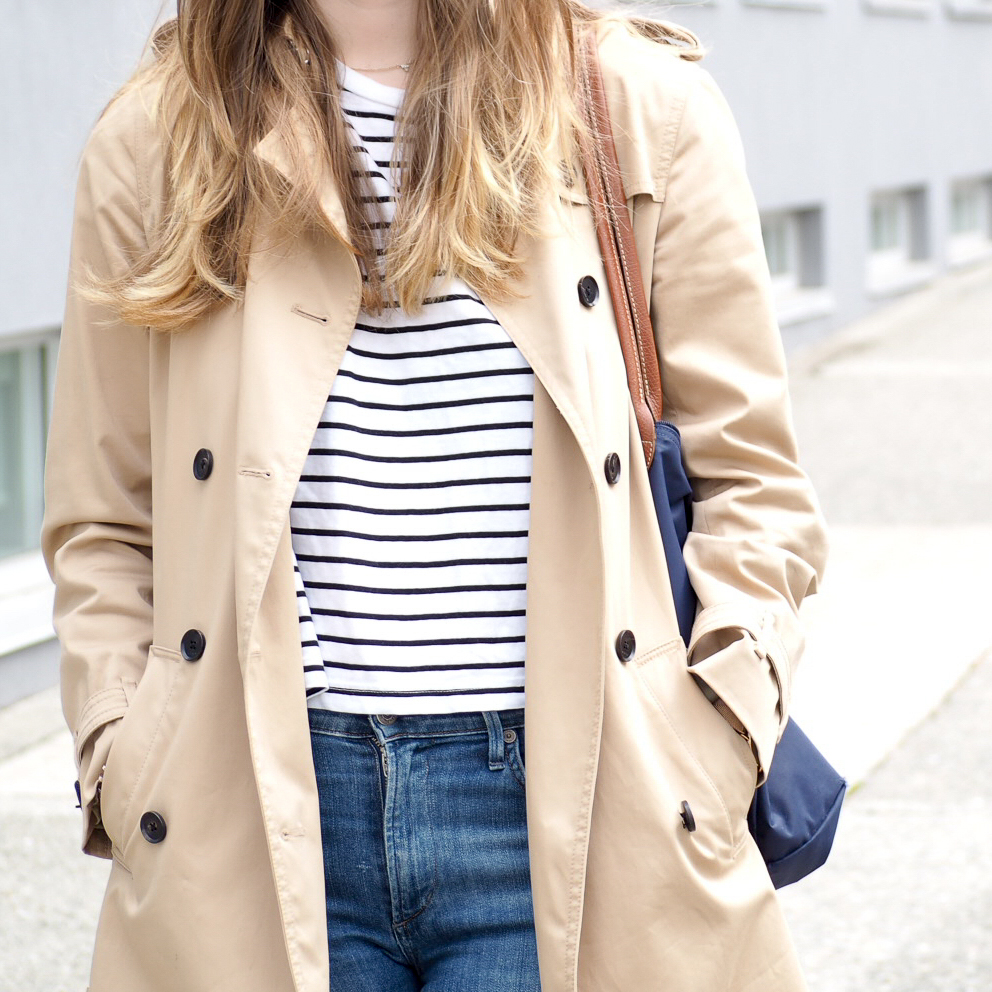 The jeans are by Citizens of Humanity (link to similar ones here), and they are some of the softest and comfiest skinnies I've ever tried on. I think they are the Rocket high rise skinny but I'm not one hundred percent sure of the wash. CoH denim is expensive, but these have totally stood the test of time – they've held up their shape really well and they've only become softer over the years. I'm actually lucky these still fit me considering I bought them at least four years ago now. Thank goodness for stretchy denim!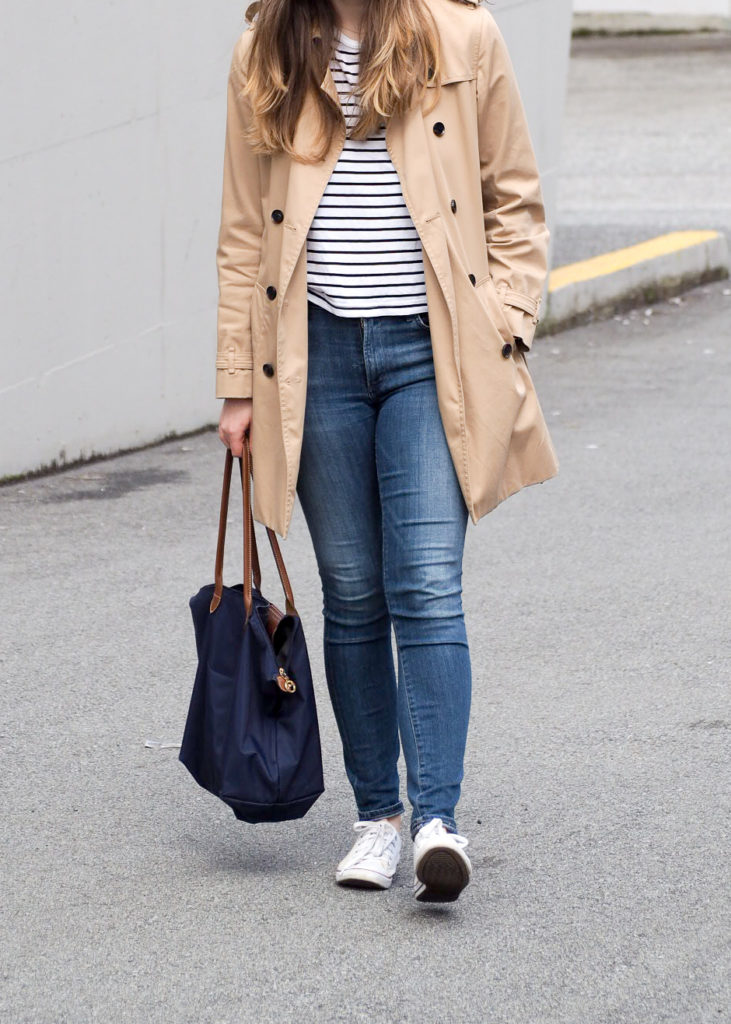 These white Converse sneakers are my favourite, I wear them all the time. The canvas has yellowed a little bit over time but I'm going to try a DIY at home once we get a hot, sunny day to try and bleach them back to white. I feel like they still have a lot of life left in them even after almost five years.
The stripe tee is probably the newest item in this outfit, but I still bought it maybe a year ago. T-shirts are a lot harder to keep for a long period of time, but this style is something I always need to have in my closet. (Stripe tee from Aritzia, similar here.)
The trench coat is the quintessential classic piece in my mind. I swear this coat still looks the same as the day I bought it, and it's not for lack of wear. It's just such a high quality piece and I'm pretty sure I'll have it my whole life. (Babaton Oliver trench coat from Aritzia, similar here.)
Finally, the Longchamp Le Pliage tote is something I picked up ages ago – if I remember correctly, it was in 2010 when I was in university! (Yikes, that makes me feel old.) So this has held up beautifully over the years and it's still one of my favourite bags that I reach for when I want something neutral and classic that isn't black leather.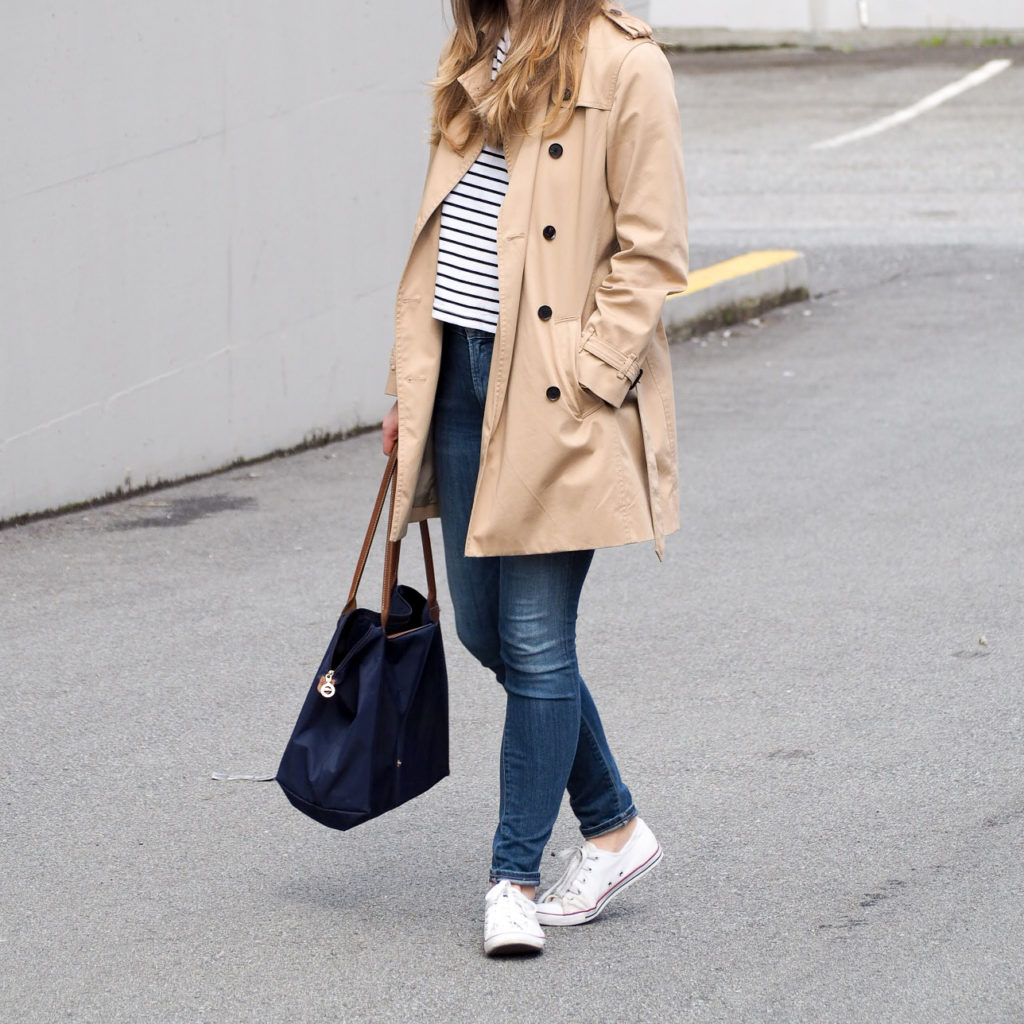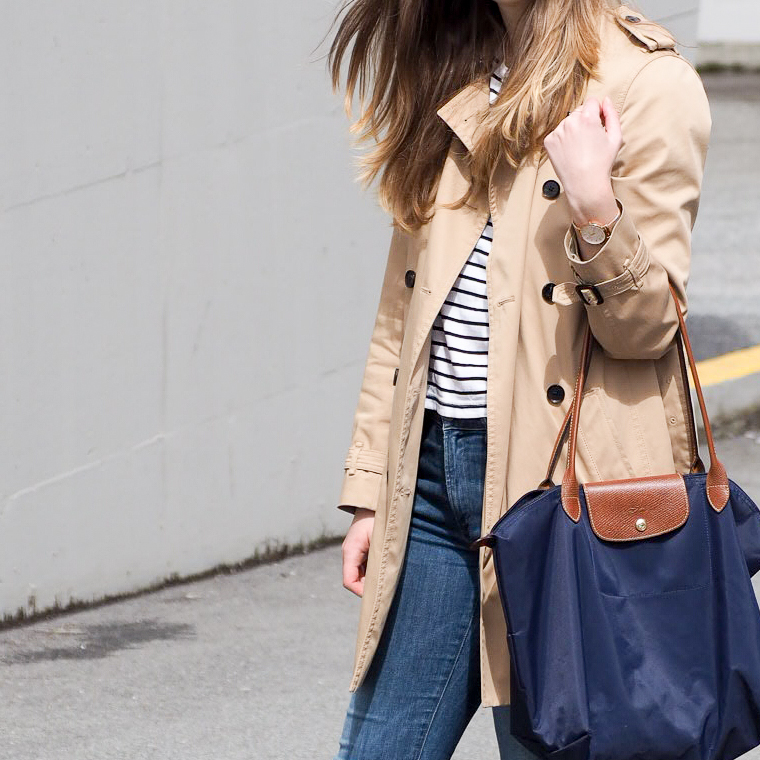 I hope you enjoyed today's outfit! What are some of your favourite pieces that have been in your closet for a long time? Let me know in the comments below. Thanks for reading!
Emily xx
P.S. To see what else is in my capsule wardrobe for spring, head over to this article.