Summer is finally here! Well, sort of. The weather isn't really cooperating – as I write this, it's overcast and strongly hinting that it's about to rain. It was also super windy when I was shooting this look, hence my crazy hair. I'm not too sorry though, since I'm finally having my wisdom teeth removed on Friday and will likely be cozying up on the couch for the following week binging episodes of Love Island. (Who else is obsessed? I haven't watched any yet as I'm saving it for after my surgery – no spoilers!) That said, you can expect things to be a little quiet around here next week.
Today's outfit is the first of my summer capsule wardrobe. It's a super simple look – just a dressed down jumpsuit with some sneakers and a denim jacket (of course, I have to throw denim in somewhere!) I posted it to my Instagram and mentioned how this jumpsuit has quickly become one of my favourite pieces. It's super comfortable and easy to throw on and suddenly look put together. And it's such a versatile item. I wore it earlier this year to a wedding on its own with a pair of heels and a clutch. You can't see in these photos, but there's a bow-tie in the back which adds a nice touch and makes it feel a little more special. But it's also so easy to dress it down like I have here. I'm in love!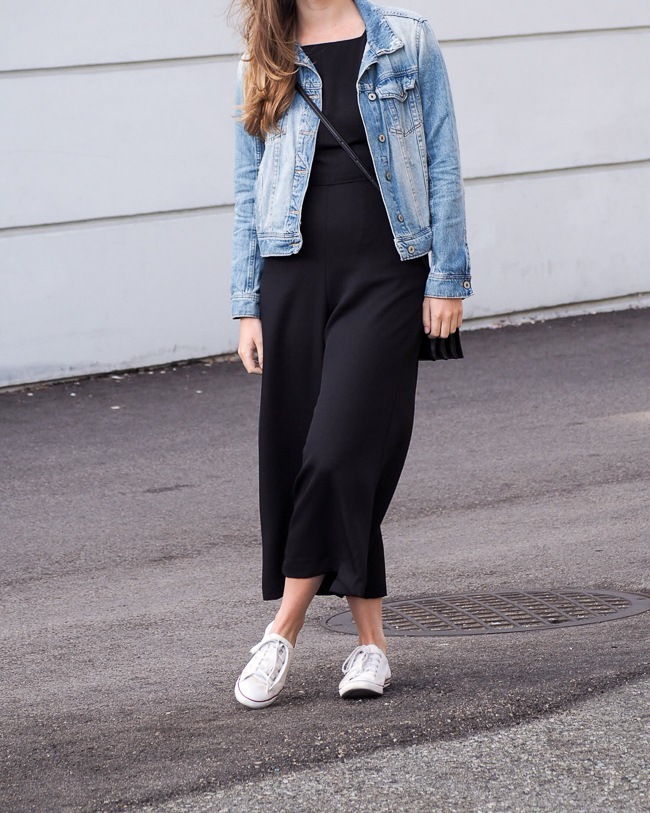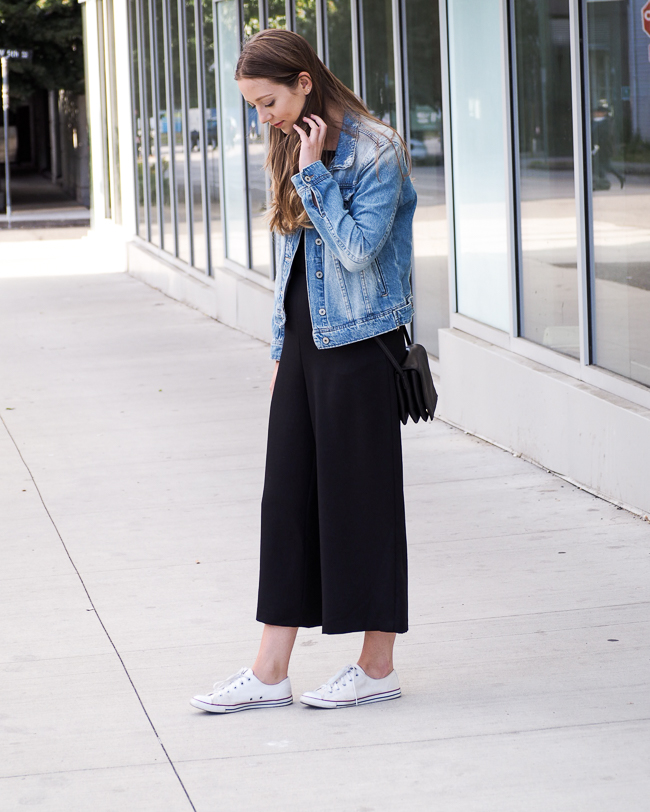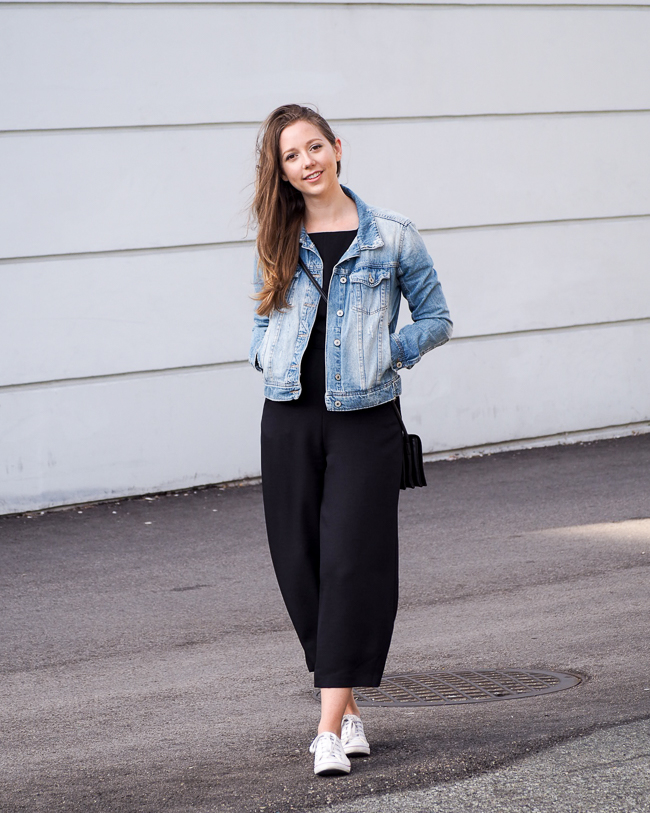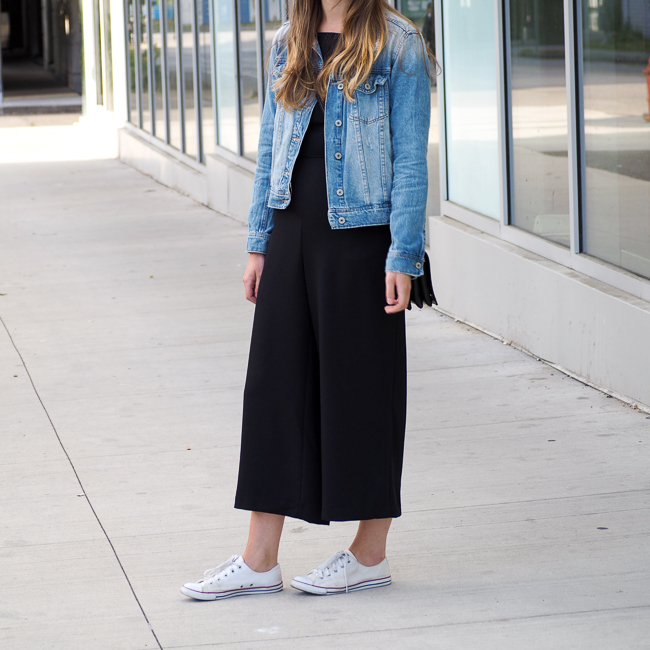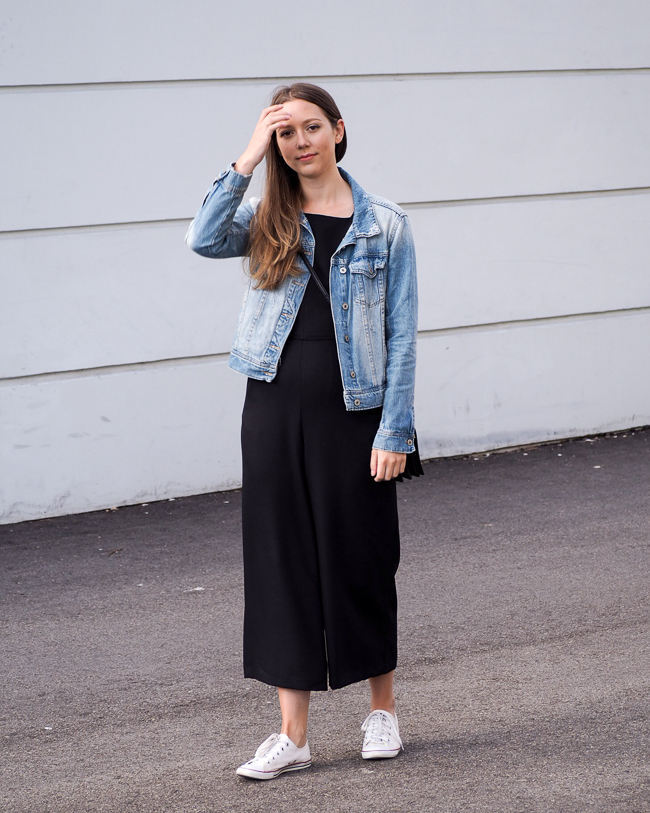 I was wearing:
Zara denim jacket (love this one by Levi's)
Jumpsuit by Wilfred from Aritzia
Auxiliary bag by Aritzia (no longer available, love this similar but vegan option from Matt & Nat)
I hope you're all having a great week! What's your favourite way to spend summer days when the weather isn't cooperating? Let me know in the comments below.
Until next time!
Emily