Happy Friday! Today's look is the last outfit from my spring capsule wardrobe. I think I saved one of the best for last – this look is definitely one of my favourites! I love how simple it is and how it looks chic but is actually really comfortable.
I've had this slip dress for a long time and it is truly one of my wardrobe staples. It's so versatile – here I've paired it with my trusty Converse sneakers, but this look could easily be dressed up with a pair of heels. It could be further dressed down by throwing on a leather biker or denim jacket. I think it's appropriate for everything from special occasions to running errands to a beach vacation. It doesn't hurt that the fabric is super easy to care for and travels well since it doesn't wrinkle!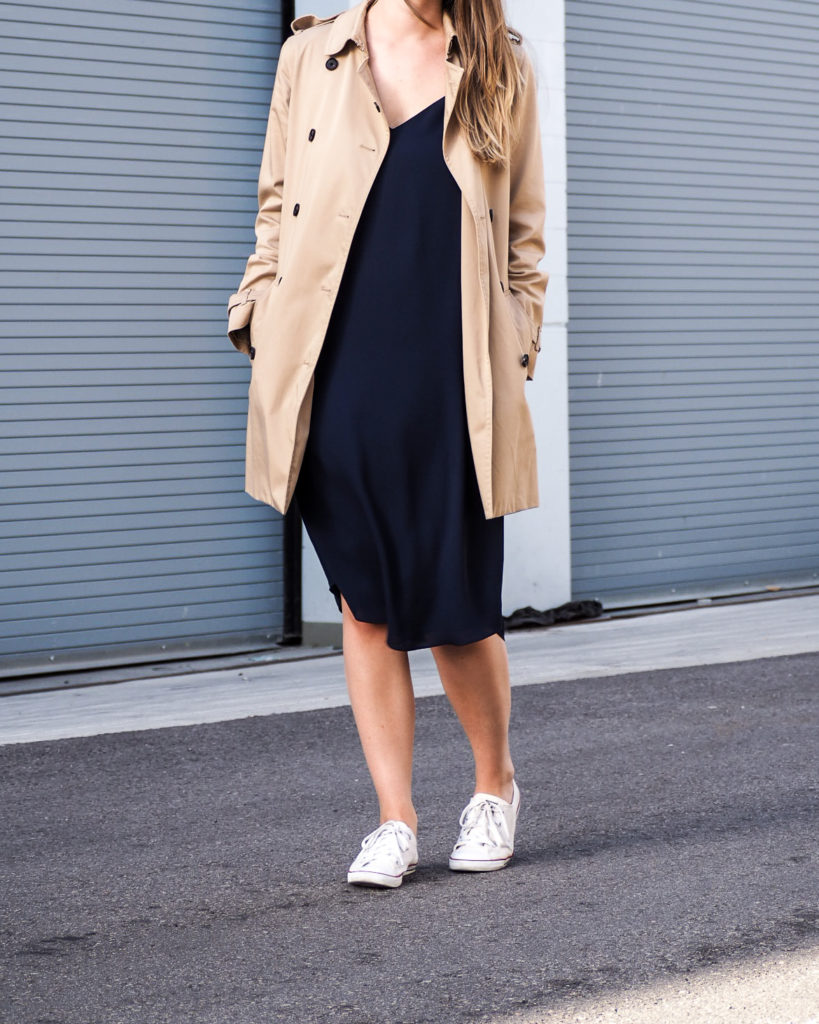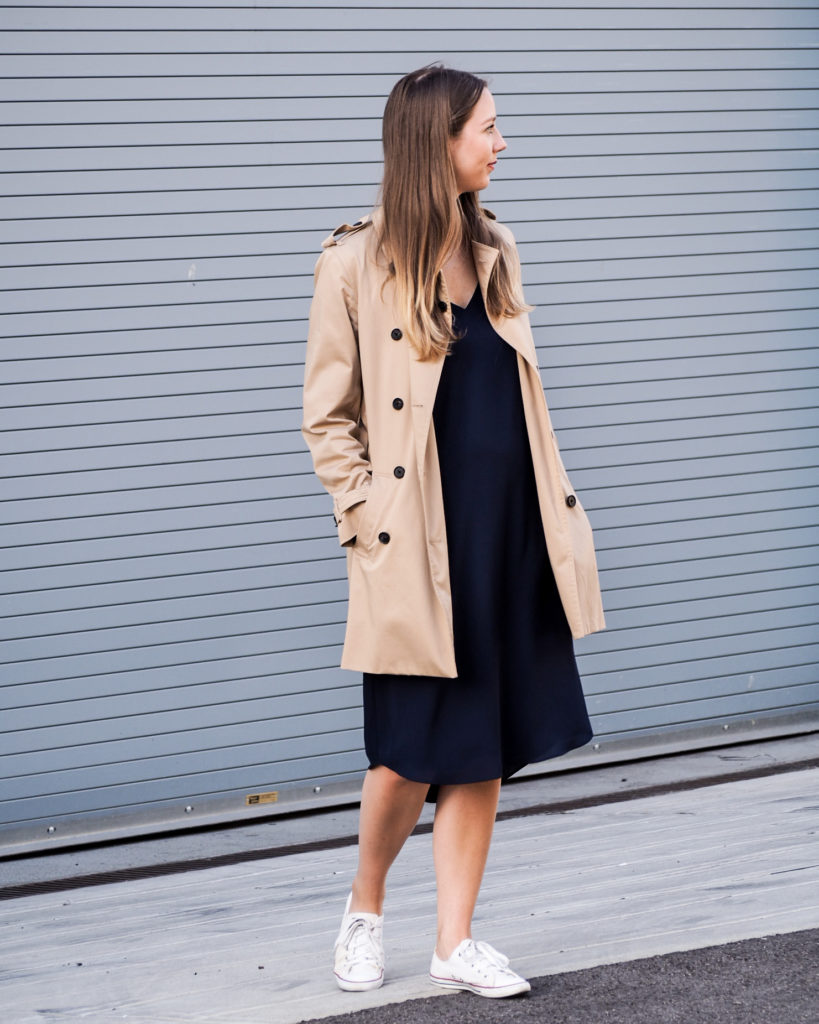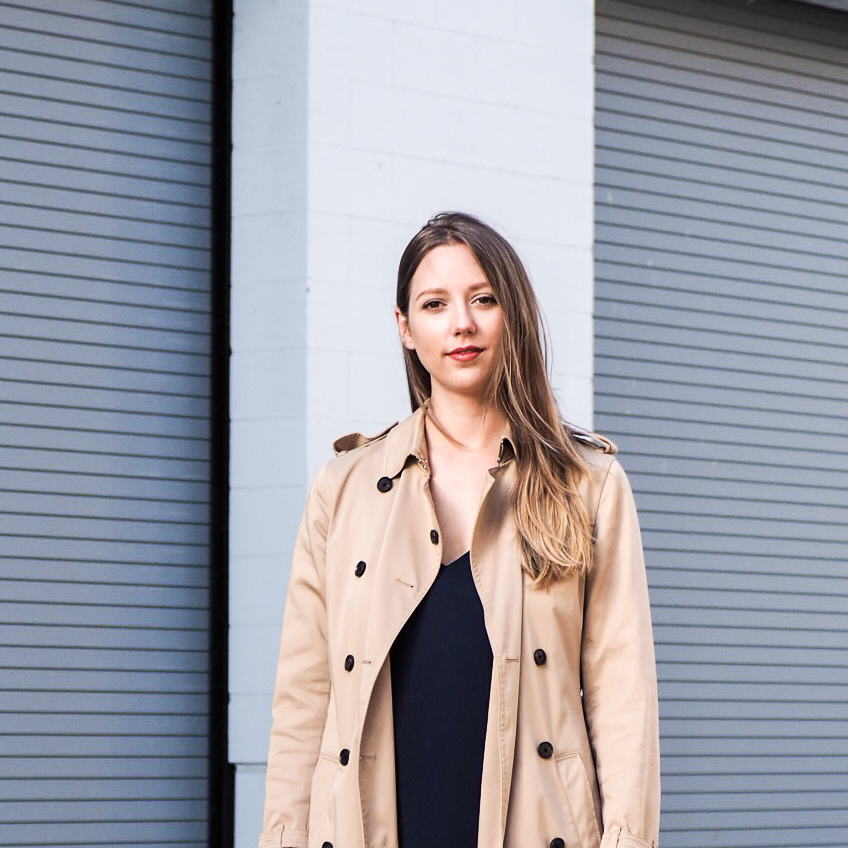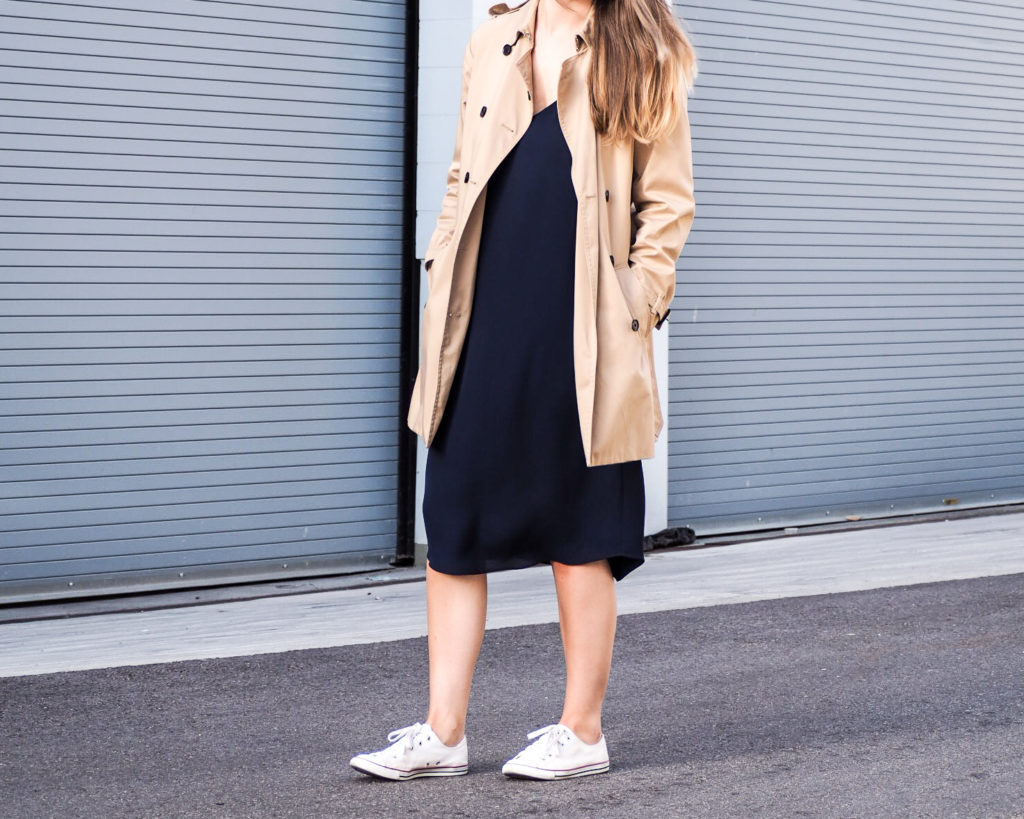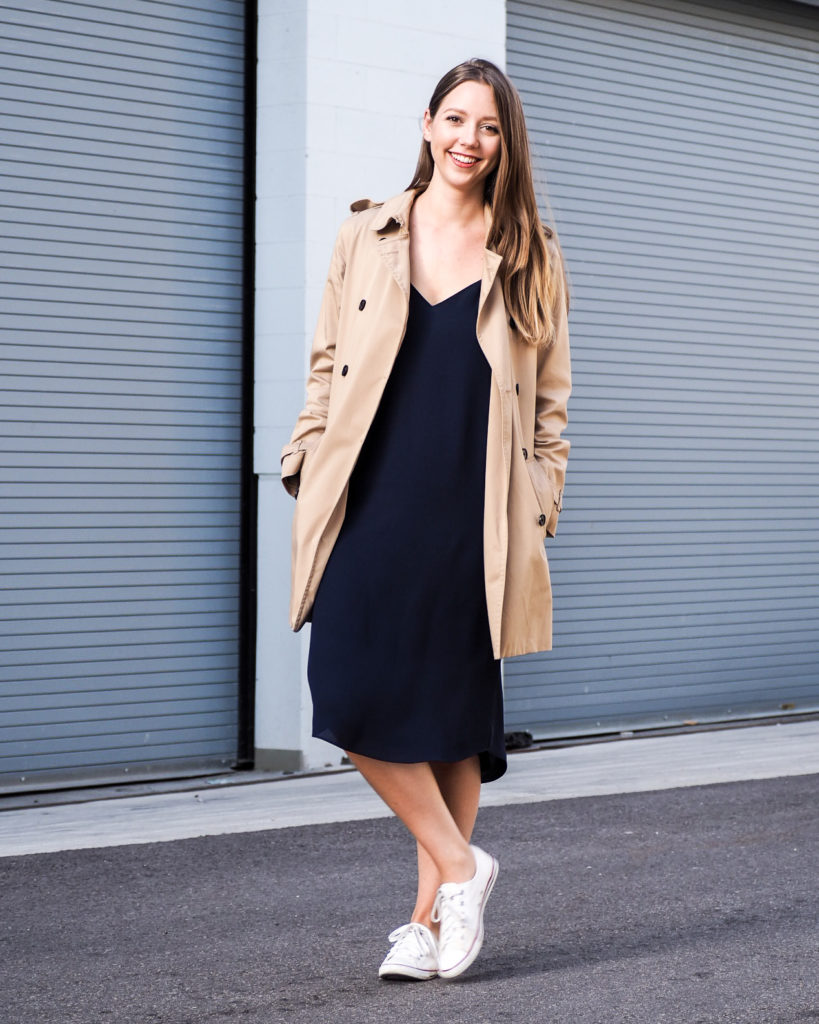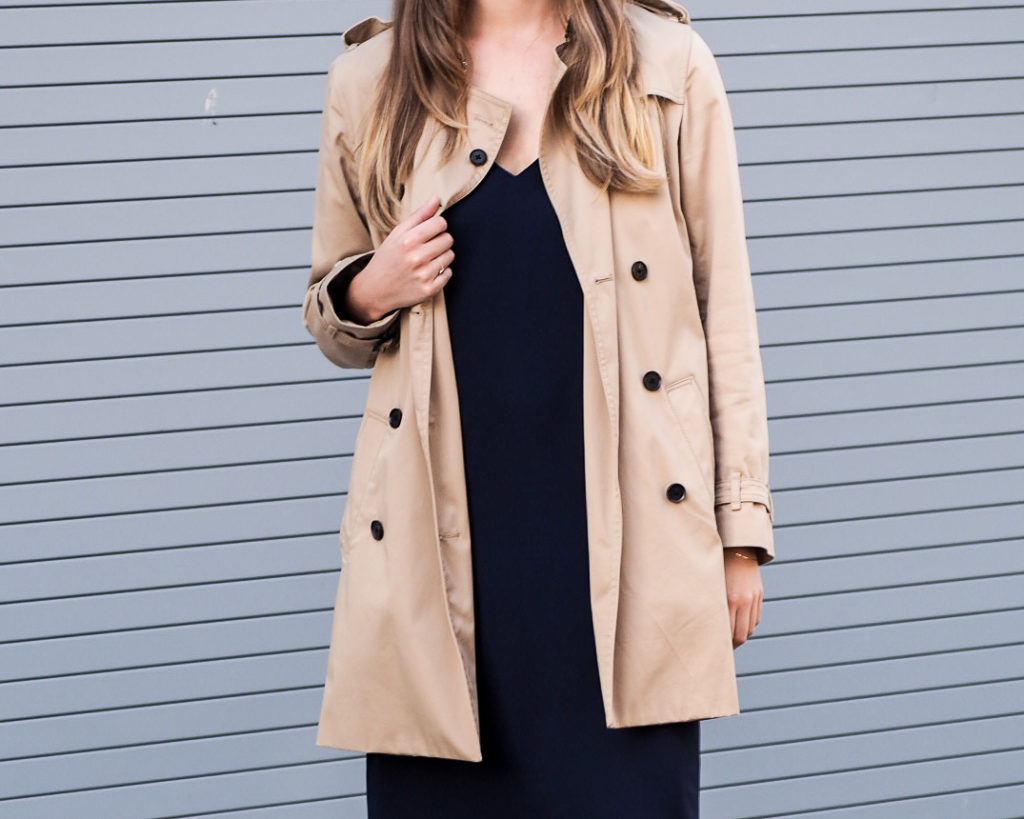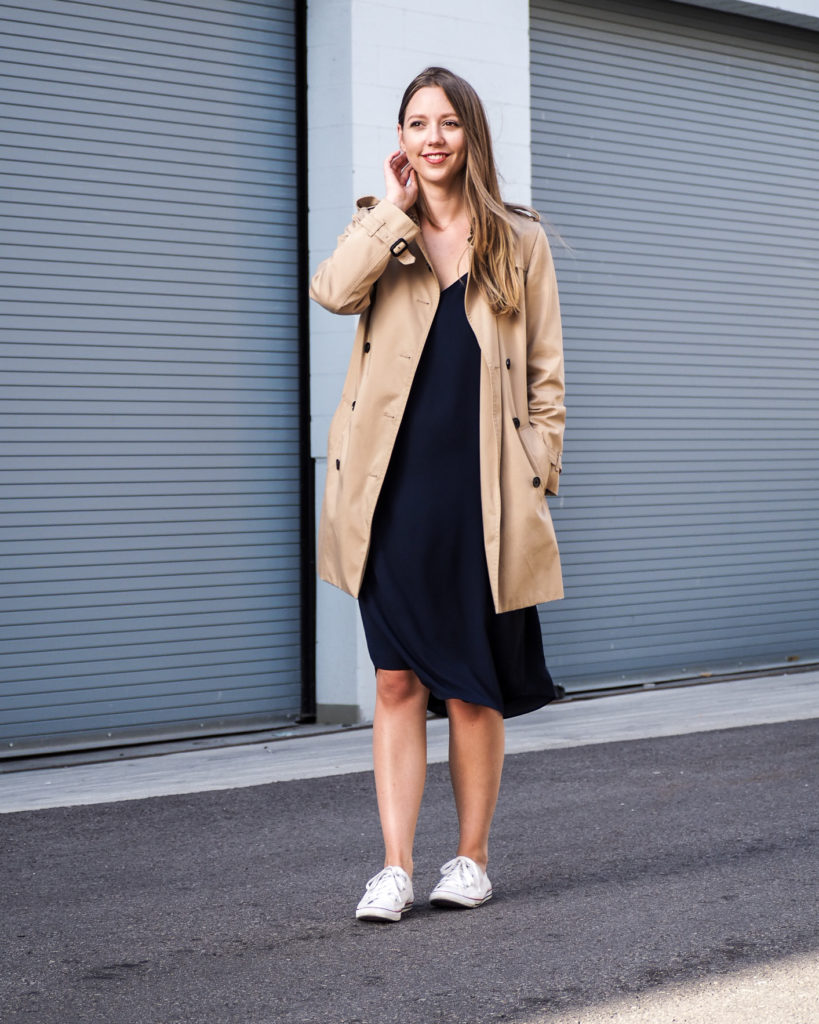 I was wearing:
Aritzia slip dress (similar here)
Aritzia Babaton Oliver trench coat (similar here)
My summer capsule wardrobe goes live this Sunday. Make sure you're following me on Instagram to stay tuned for updates and see my weekly outfits.
Until next time!
Emily