It certainly feels like fall out there! As I'm writing this, rain is tapping lightly on our windows (as it's been doing the past two days straight). Ahh, Vancouver. Over summer, the sun always makes me forget how it rains about eight months of the year here. But every September I get a swift reminder and it will mostly stay like this until next spring. I sort of like the rain, though – these grey days make for a wonderfully cozy atmosphere. Thankfully it cleared up for a short break today so I could get out and shoot some more fall outfit inspiration from my current capsule wardrobe.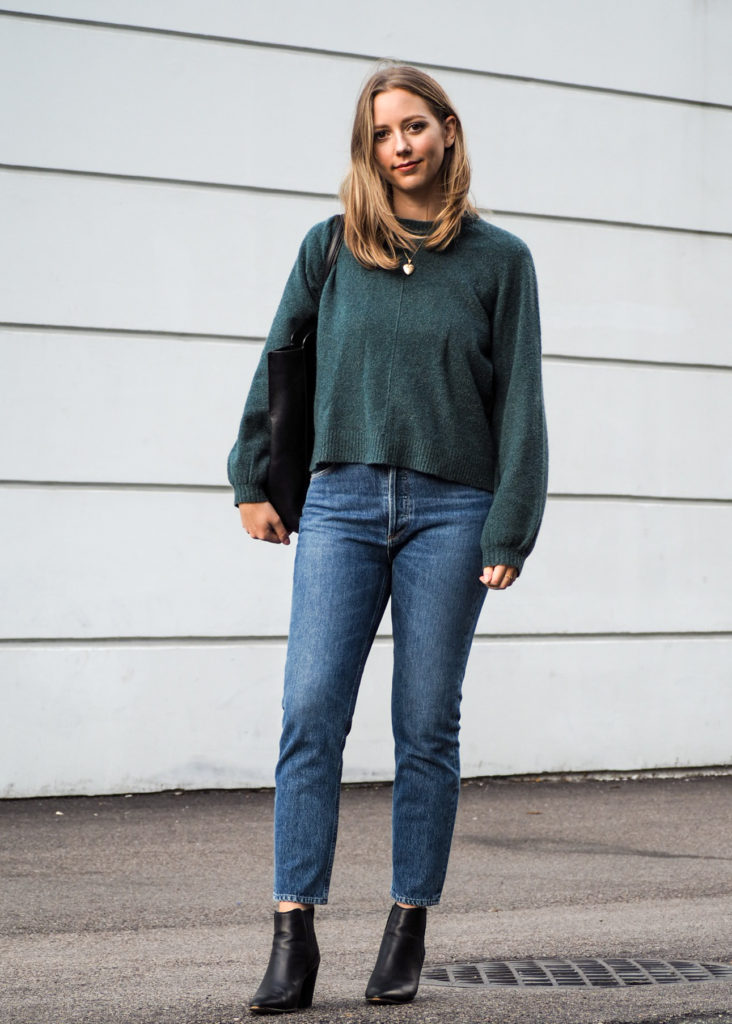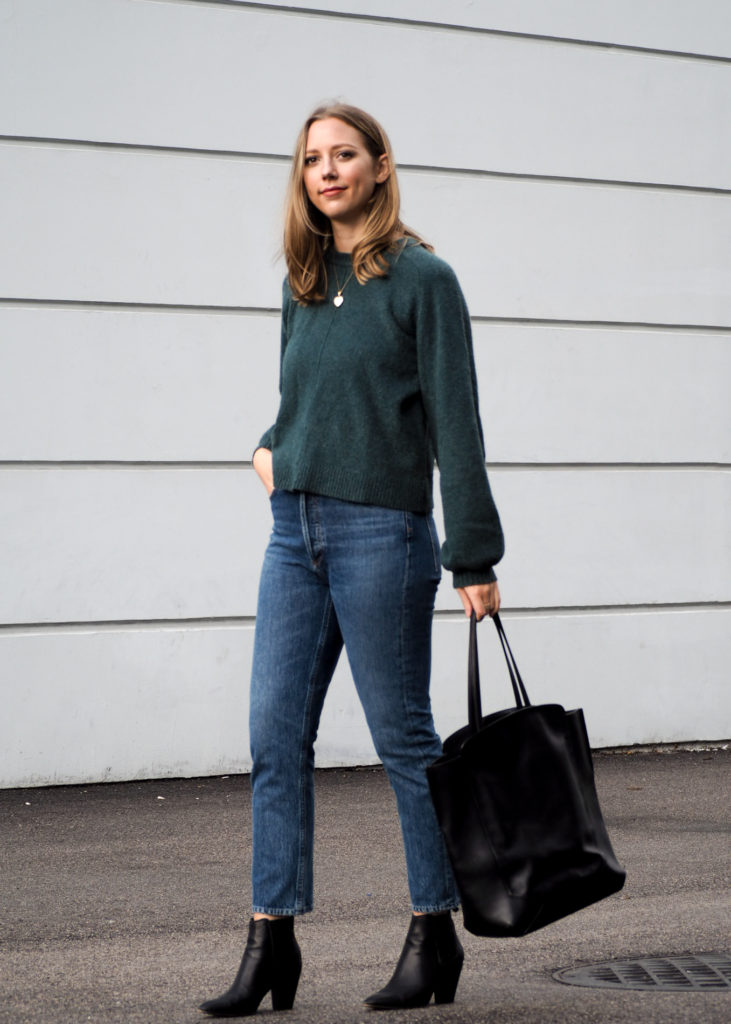 Actually, we're going to be escaping all of this rain pretty soon. We're moving out of the city and we should get our date any time soon – exciting! We've been trying to get a head start on packing and getting rid of everything we don't need. Most of our large furniture has been sold, which feels oddly good. The house feels a lot lighter, and one of the first things Jason said to me when we sold our last piece was how motivated he felt to start working on his side projects again.
I swear, there's really something to this whole minimalism and simpler lifestyle thing. When physical clutter is gone, it feels like it takes some of the mental and emotional clutter with it – clearing the way for those things that are most important to you to rise to the surface.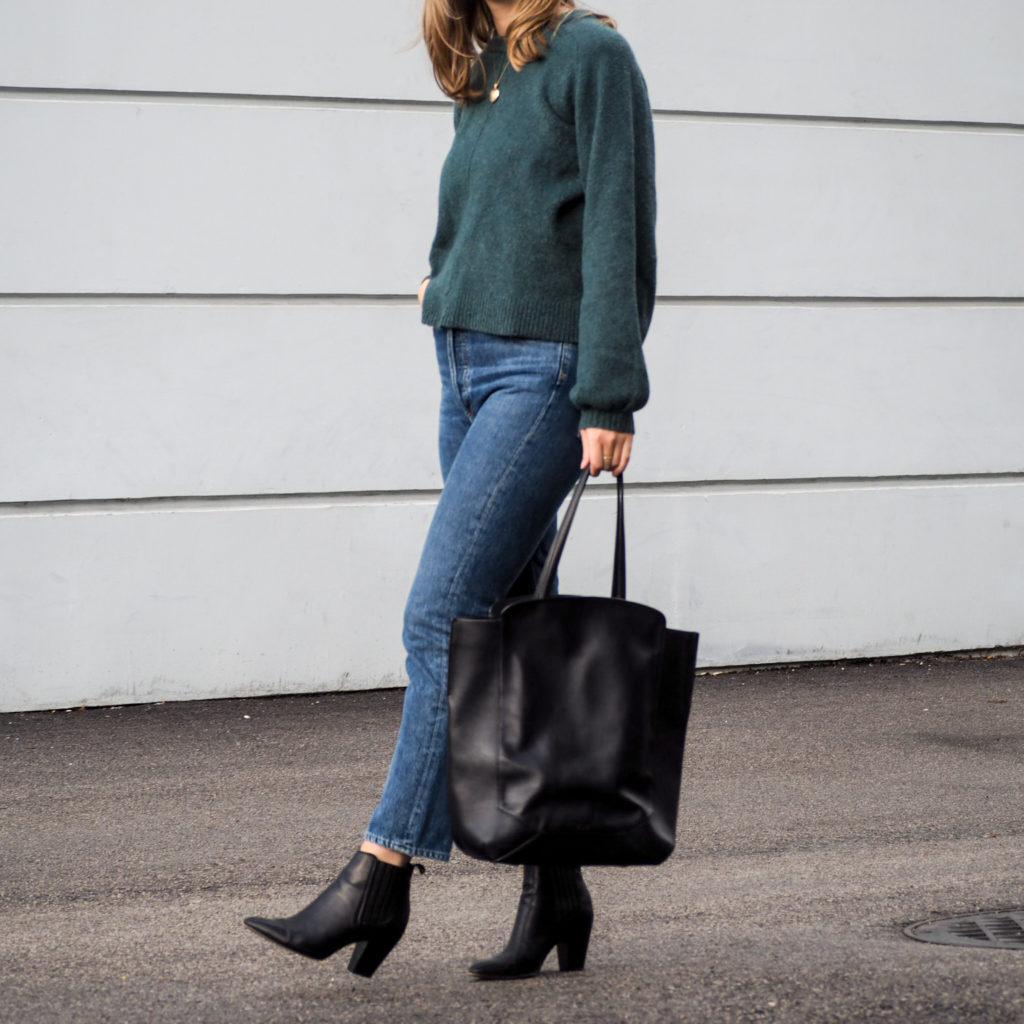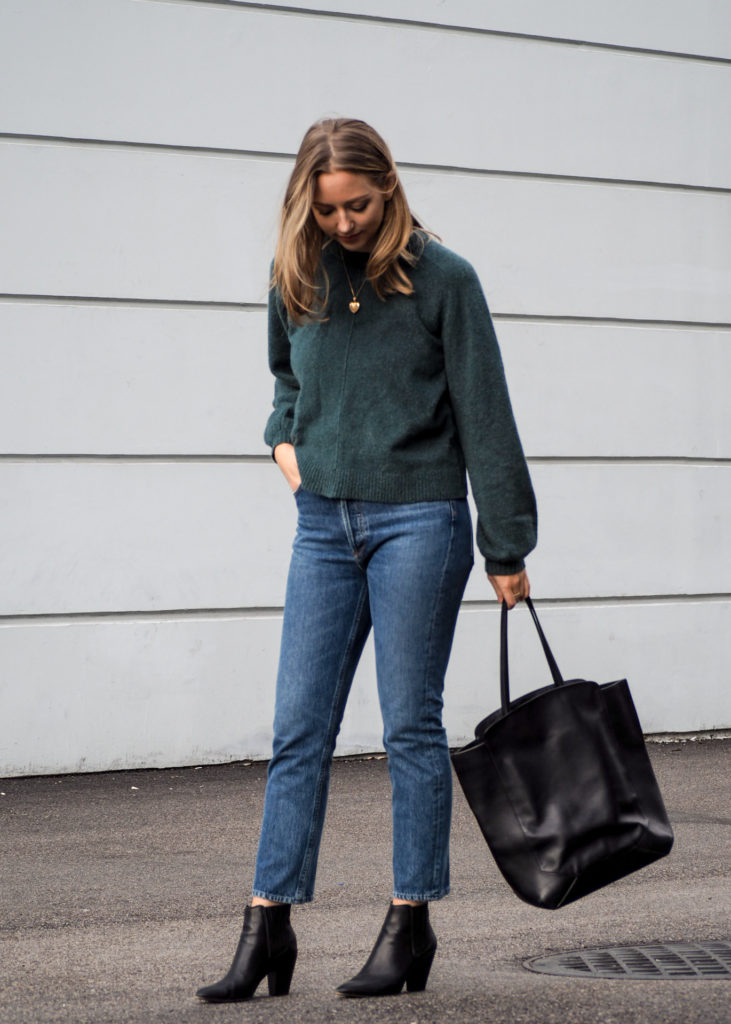 Although we did get a few bug bites from our mattress being on the floor, which wasn't fun. Hopefully we've solved the issue now and can stick it out for the next couple of months until the move. I'm planning on creating some moving-related content, whether it be blog posts or videos on my YouTube channel. Is that something you'd be interested in? If so, let me know in the comments below and give me suggestions for anything specific that you'd like me to cover!
Anyway, I got a little off topic there – back to the outfit! So as I mentioned in my fall capsule post, I'm trying to add a little more colour back into my wardrobe after stripping it down to the basics. I absolutely love the colour of this sweater – I think it's my favourite colour in general! These jeans are also amazing. They are my second pair from AGOLDE and I love the vintage-inspired fit; but they've been updated to have a little bit of stretch which is much appreciated. The boots and the bag are both quite old pieces, but are classics that I think I'll have for a long time.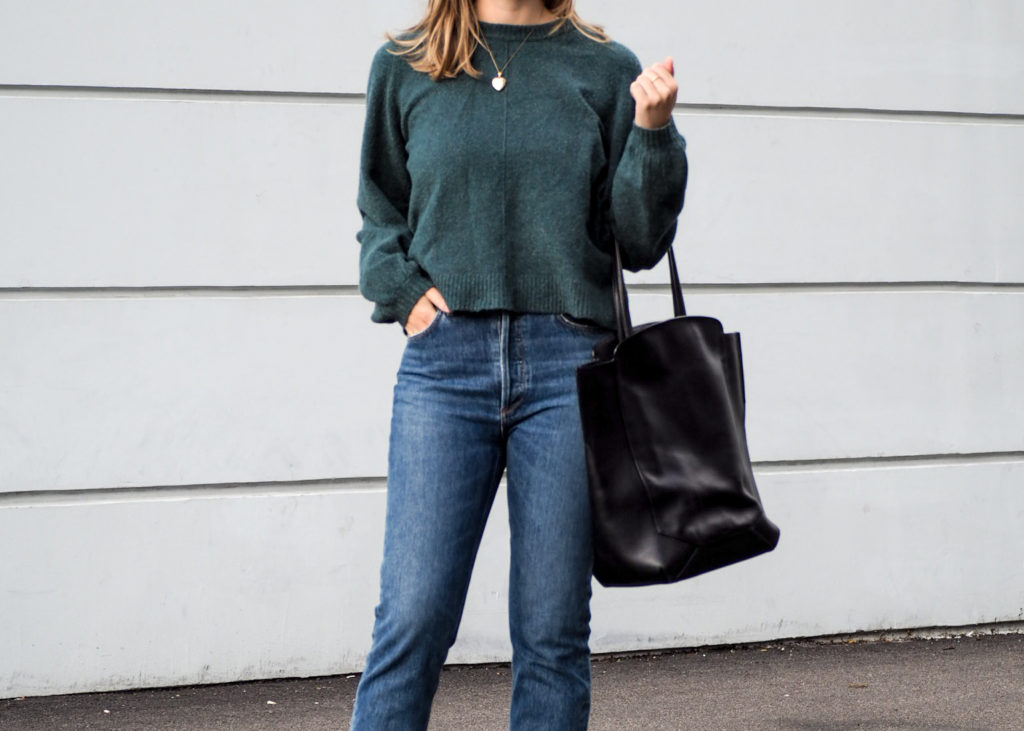 I was wearing:
Frank & Oak sweater
AGOLDE Riley jeans
ALDO boots (old – similar here)
Auxiliary tote (old)
Heirloom necklace (it was my mom's!)
I hope you enjoyed today's look. Don't forget to follow me on Instagram for more style inspiration from my fall capsule! Thanks for reading,
Emily