Today's outfit is inspired by one of my favourite slow fashion and sustainable lifestyle influencers: Signe of Use Less. Her style is somehow both classic and contemporary, not to mention effortless. I've followed her blog for a while now and gather a lot of wardrobe inspiration from her! This outfit – a khaki jacket, striped top, wide leg trousers, and sneakers – is something that totally reminds me of her and was really inspired by one of her past looks.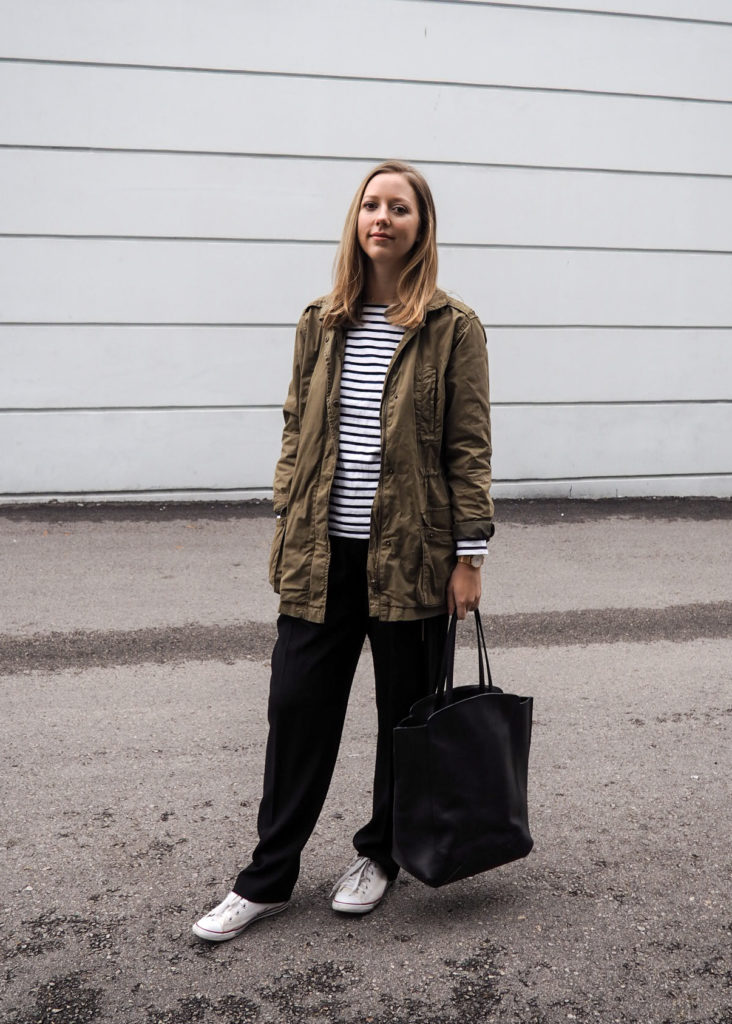 When it comes to style, I'm not really ashamed of looking to others for inspiration. Some people are gifted with a wonderful, natural sense of style that is completely their own and different from everyone else. That's not really me, if I'm being honest. I like to keep my wardrobe simple, filling it with timeless, versatile items that some might consider 'basic'. But to me, they've proven themselves and have stood the test of time, so I know that I can create a lot of great outfits with them and keep them in my wardrobe longer.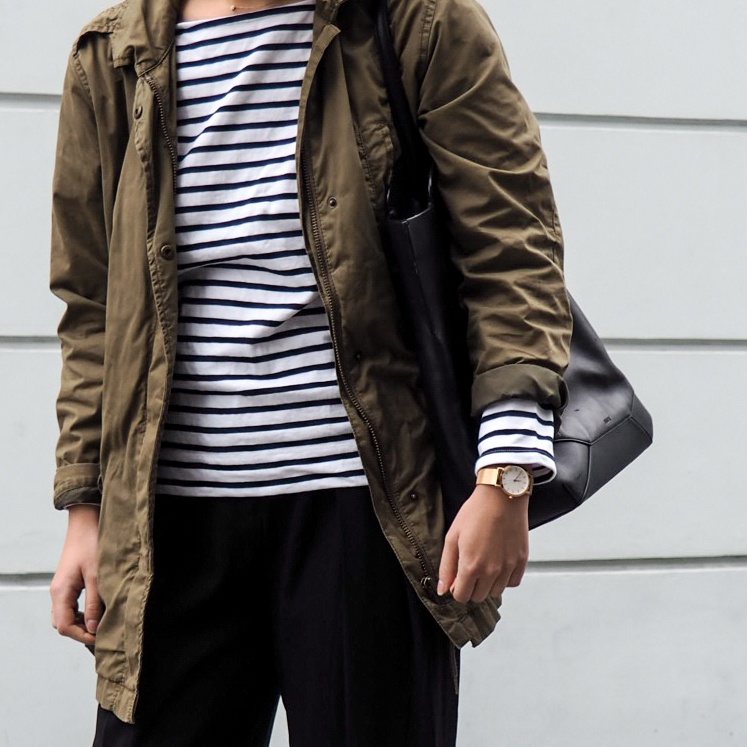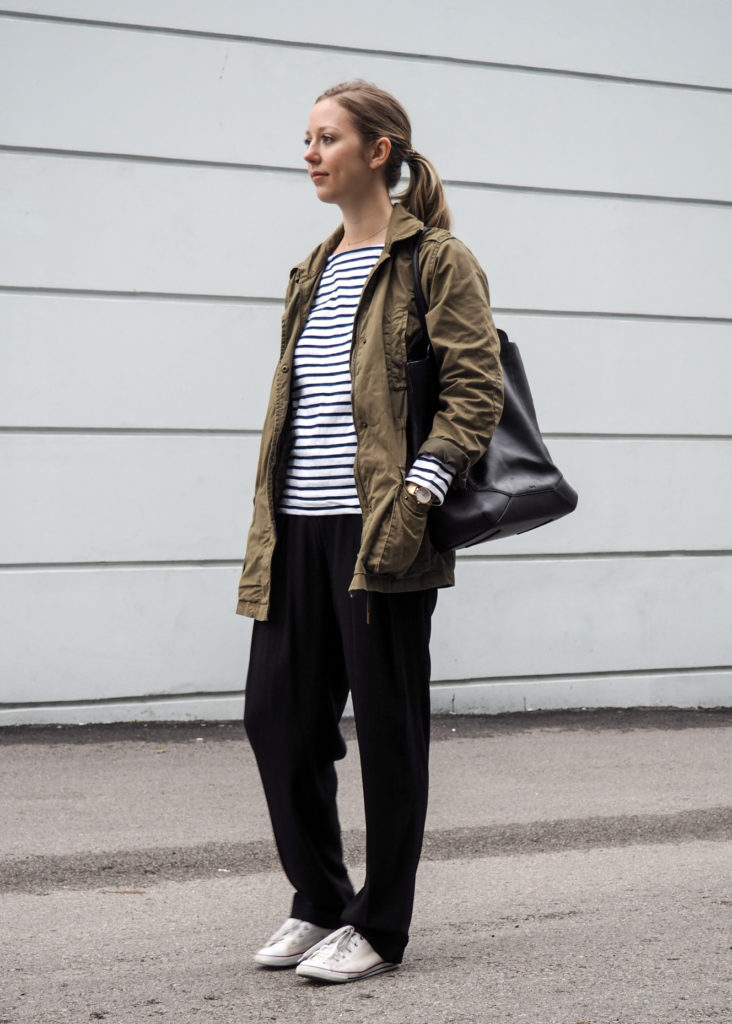 The items in this look are absolutely what I would consider basics in my wardrobe. And actually, all of them are quite old (two years or more, but remember I used to have a bad shopping habit, so that's actually long for me). The more recent piece is the striped top which I purchased within the past few months from Everlane. I had a very similar one before, but I wore it so much that it had started to get sweat stains and was pretty ratty towards the end of its life. So I removed that one and had been searching for a replacement ever since. I landed on this one because it's made from a slightly heavier cotton that keeps me warmer under layers in fall and winter, while I can still wear it on its own in spring and summer.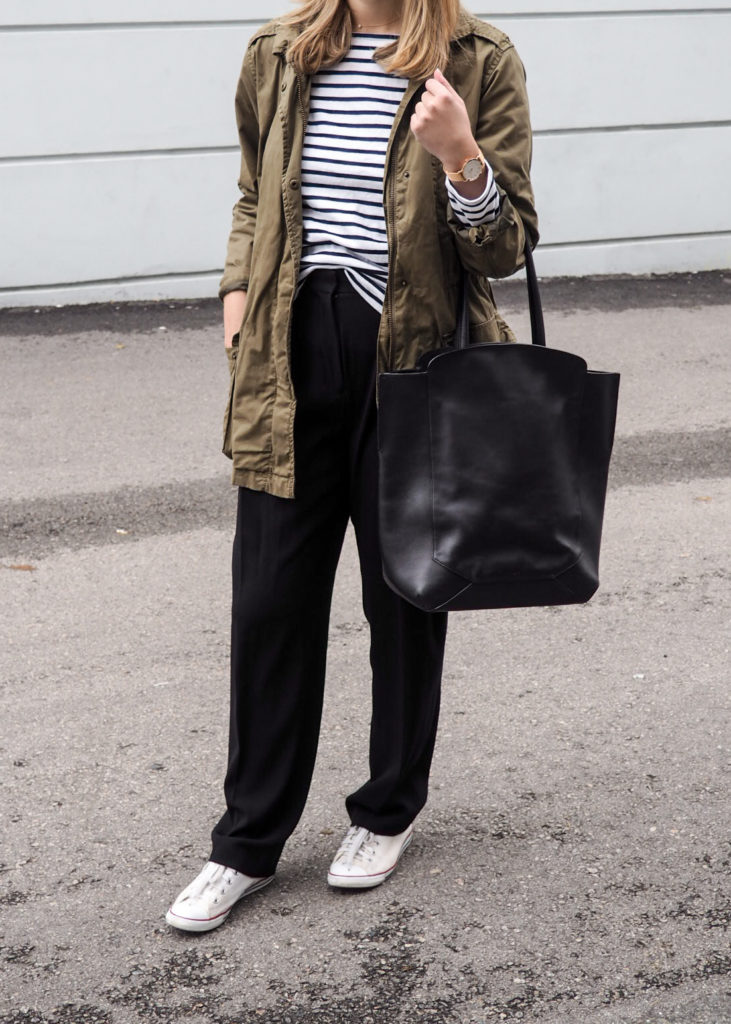 As for the rest of the items, they've been in my closet for a long time and I have no plans to stop wearing them anytime soon! The sneakers are probably my most-worn item in my closet, and I've really been loving this jacket for fall as the lining makes it really easy to slip on over knits and other layers. I'll try to link similar items down below for you if I can't find the exact one.
I was wearing:
Joe Fresh jacket
Aritzia trousers
Auxiliary bag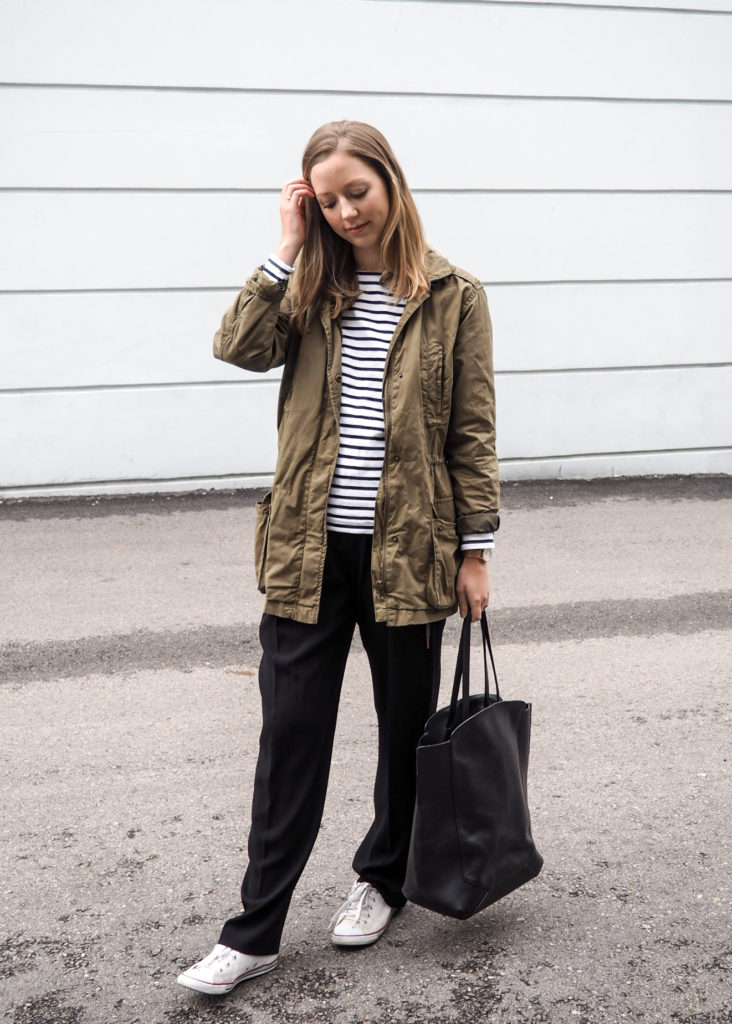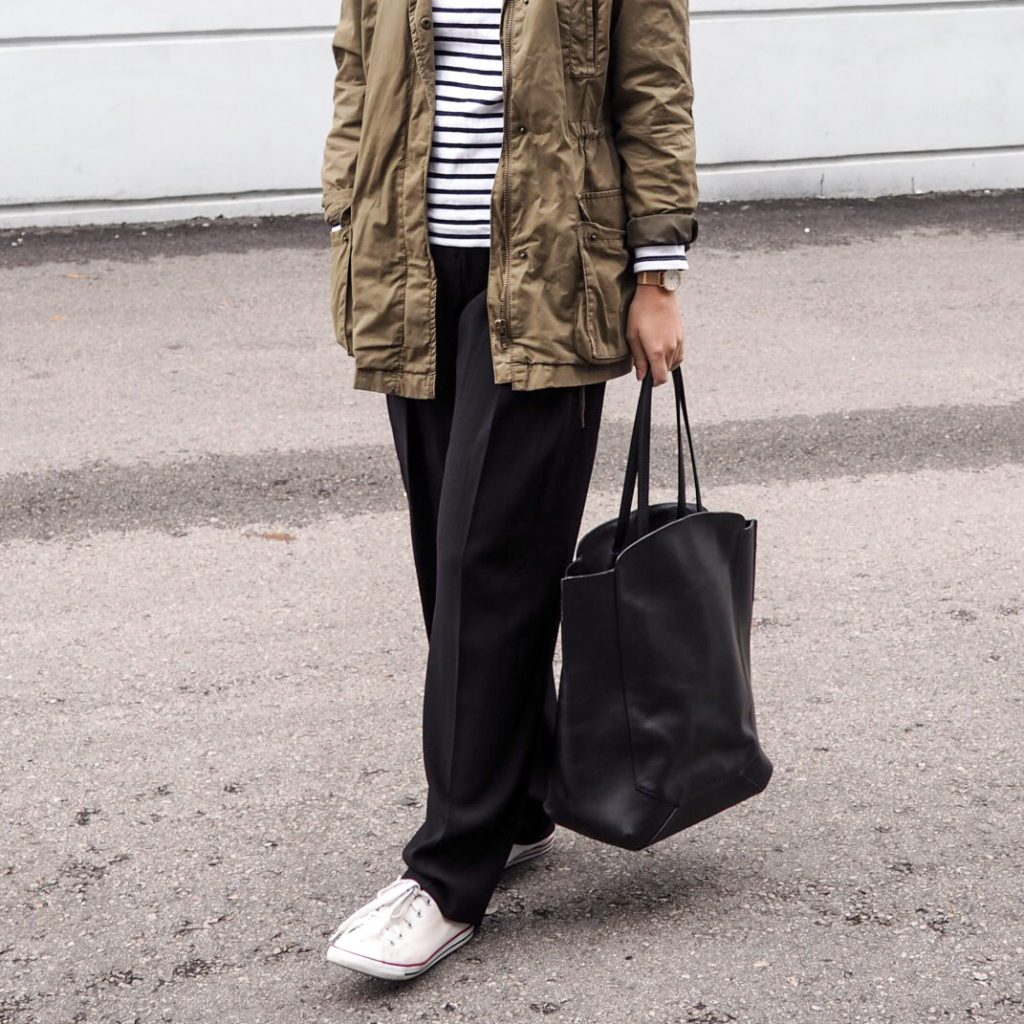 Who is your favourite style icon? Let me know in the comments below! If you like, you can follow me on Instagram for more outfit inspiration from my fall capsule wardrobe.
Thanks for reading,
Emily
Shop similar styles
This post contains affiliate links. Please see my disclaimer for more information.