I turned 29 a few days ago. To be honest, it doesn't feel that different – not as different, anyway, as I expect  turning 30 next year will feel. At the same time, looking back on this year makes me realize how much has changed. I quit my job, started working full-time on my blog and a side business, and made a lot of changes in my life which led me to be happier in a lot of ways. To celebrate, we went out for a fancy dinner (after cleaning up trash on the beach all morning, so we earned it) and I wore what I think is this season's perfect blazer.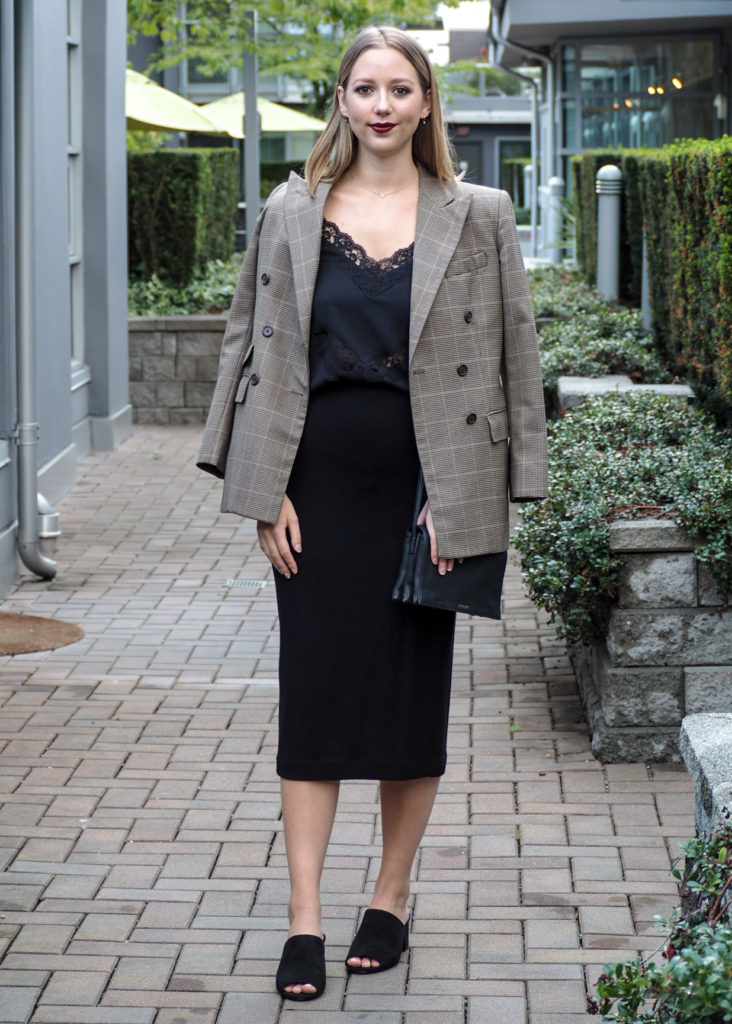 It looks a little different than the one featured in my fall capsule – that's because it is! I had a blazer on order from one of my favourite stores, but it wasn't ready to ship until late September. I just happened to be in a consignment store last week and I found this one.
Thankfully, I was able to cancel the one I had on order and purchased this one instead. It's by Ralph Lauren, in perfect condition and my size, and it was a third of the price of the new one. Plus I actually like the colours in this one more, and love the fact that it's secondhand. It felt like I had found buried treasure!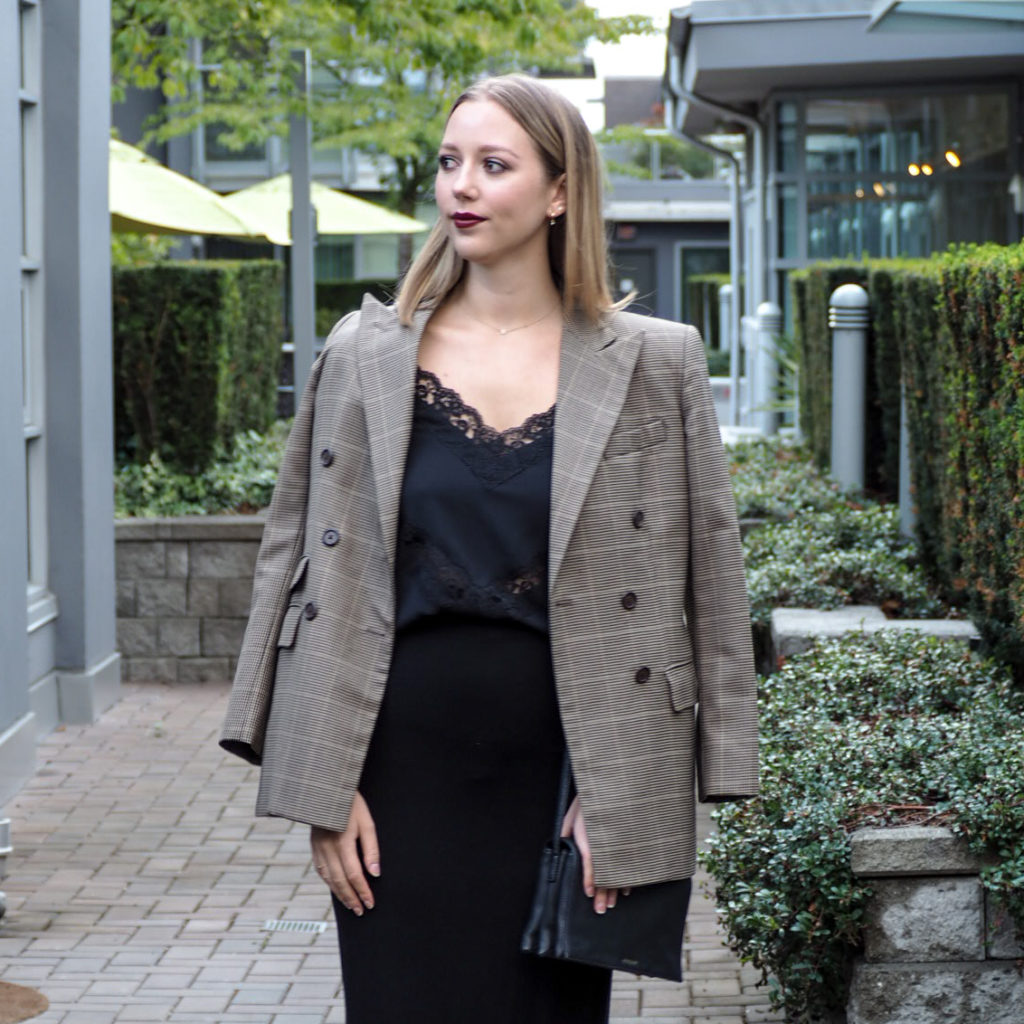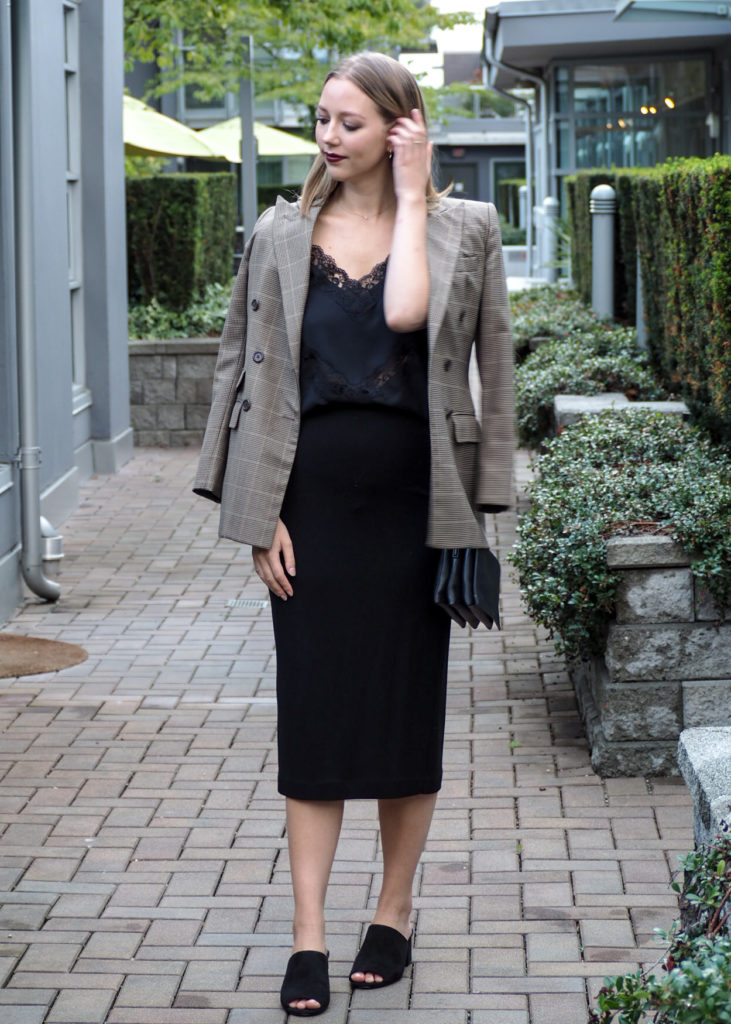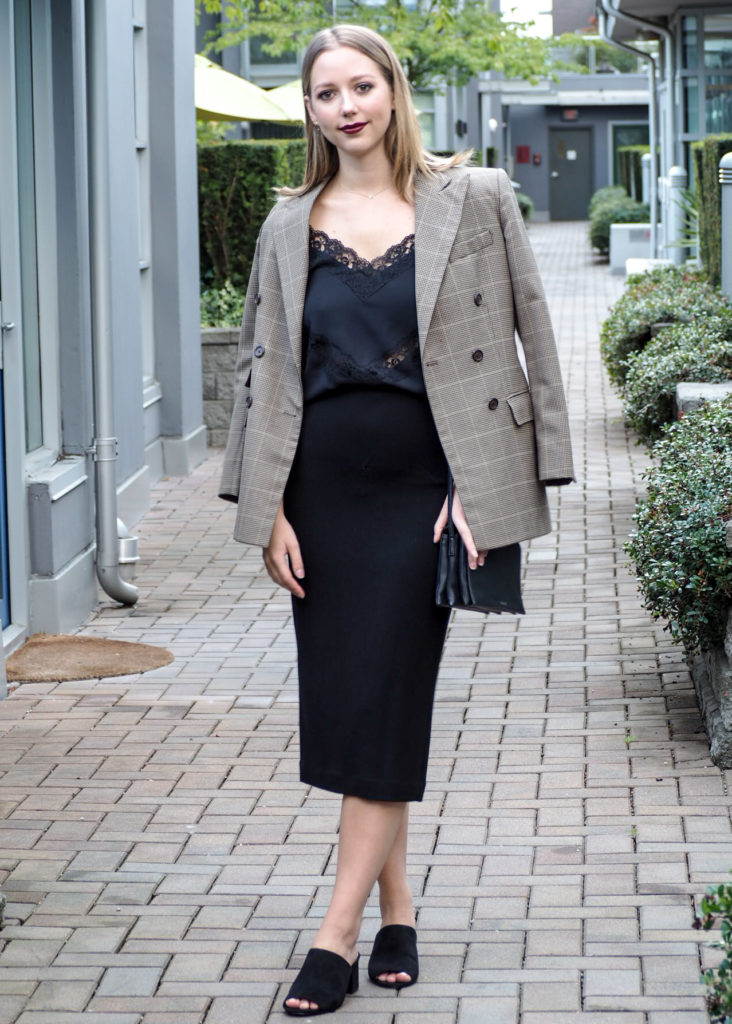 For dinner I paired it with a basic black cami and pencil skirt. In the pictures I'm wearing my suede open toe mules, but I actually swapped these out for my white Converse before we left because it was raining that day and to be honest I just felt like wearing flats (it was my birthday after all). The sneakers gave it a bit more of a street style vibe, which I actually really liked (thank goodness the restaurant still let me in!)
I was wearing:
Ralph Lauren blazer (secondhand)
Aritzia camisole
Aritzia skirt (old)
Joe Fresh mules (old)
Auxiliary purse (old)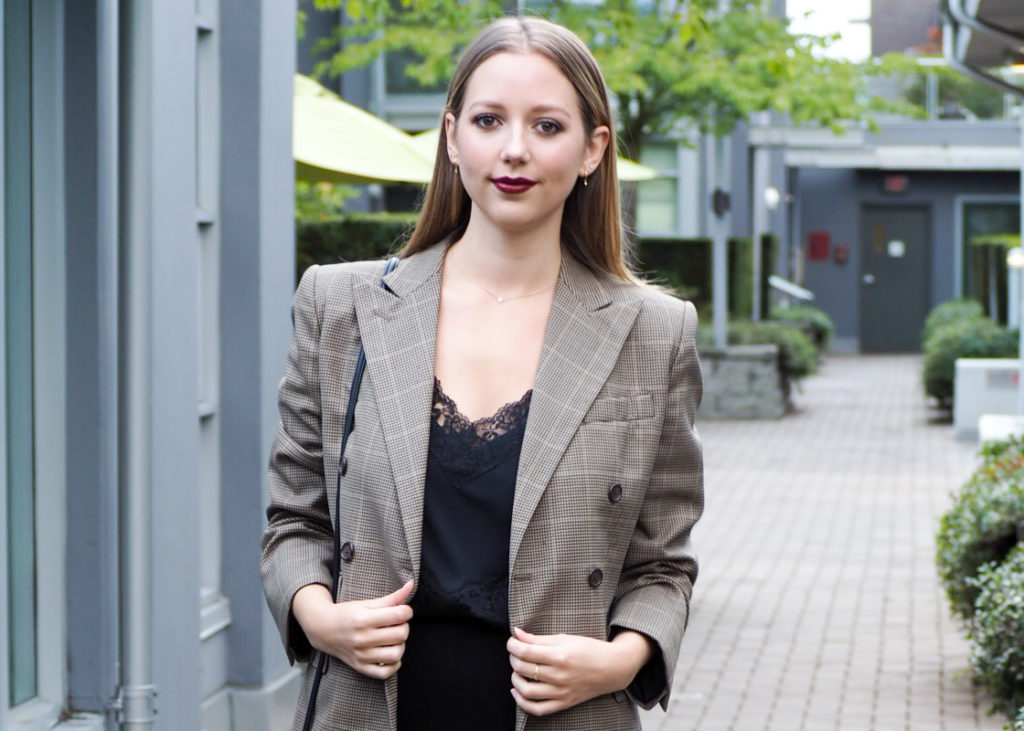 What's the best thing you've ever found in a thrift or consignment store? Let me know in the comments below!
Thanks for reading,
Emily
Shop similar to this outfit