2020 has been a strange year to say the least, and I'm sure the holiday season will follow suit. This year I won't be seeing my family for the first time for Christmas, as we live four hours away and can't make the trip during the pandemic. The holidays have always been such a magical time for me, and it's sad to think of missing that this year when I need it more than ever – a feeling I'm sure many of you can relate to.
So, Jason and I looking for ways to make our holiday together special. WE don't normally exchange gifts for the holidays, but this year we have a plan to get each other just a little something to help lift our spirits.
In case you're in the same boat, I have put together a small list of cozy and stylish goods that I think would be lovely to give or receive this season, whether for your loved ones or as a treat for yourself. They all have an ethical and sustainable focus, and I've featured some really great options from Black- and POC-owned brands as well as Canadian brands.
If you're not into gifting this year, I have some other past posts that might interest you. Check out my list of 22 ideas for gifts that aren't things, as well as my tips for how to bring more simple to your holiday season.
This article includes an integrated paid partnership with Andes Gifts. This article also contains affiliate links meaning I make a small commission from purchases made through these links (at no extra cost to you). You can learn more about how I work with brands in my disclaimer. Thank you for your support!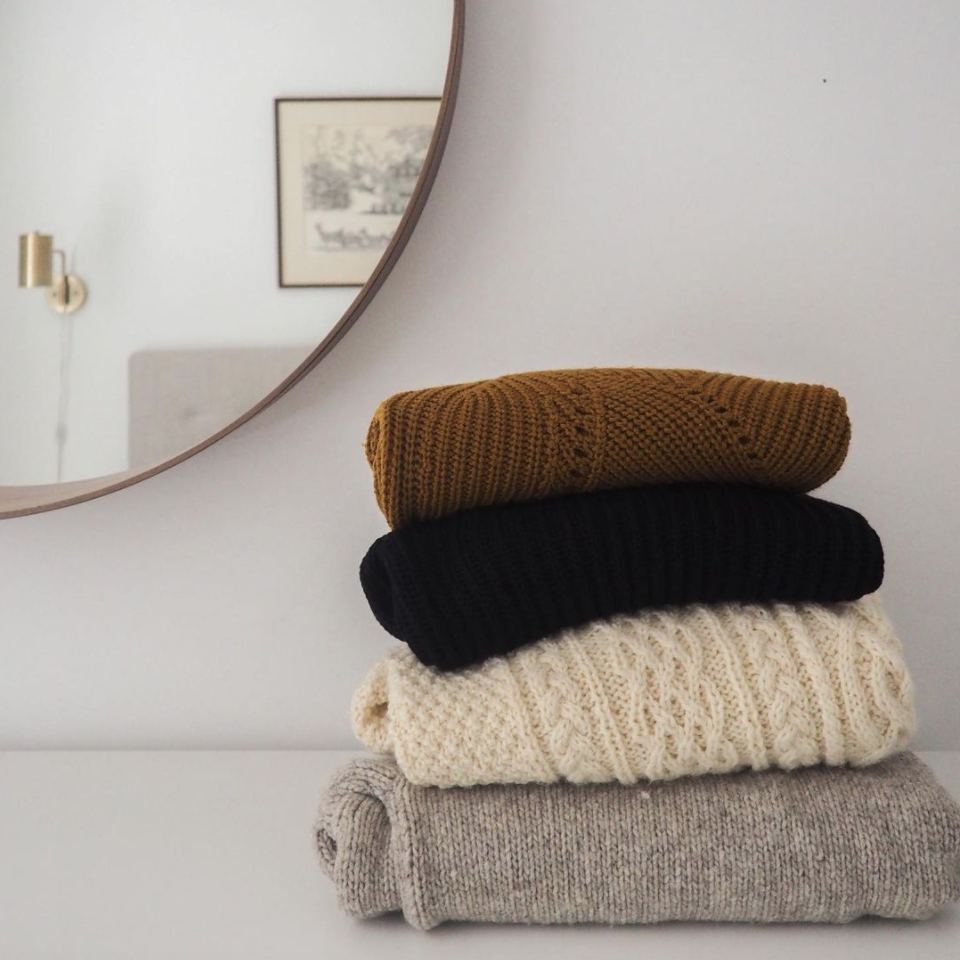 The perfect sweater
It's funny to think how when I was younger, receiving a sweater for Christmas instead of a toy was so disappointing. Now, I can't think of a better present than a cozy and warm piece of knitwear. If I'm being honest, sweaters are probably the one thing I have too many of in my closet. For some, it's shoes or bags; for me, it's knitwear. But that's something I've come to terms with and I can't help that I do just love a good sweater. Below are some beautiful options for any budget from some of my favourite brands.
Babaa Jumper no13 – €220
Kotn Crew Sweater – $110
L'envers Lucie Wool Sweater – $377
Everlane Oversized Alpaca Crew – $143
Navy Grey Relaxed Jumper – £165
Pact Sweater Sweatshirt – $90
Bare Knitwear Layer V – $358
Tradlands Jude Pullover – $217
ABLE Relaxed Sweater Tunic – $193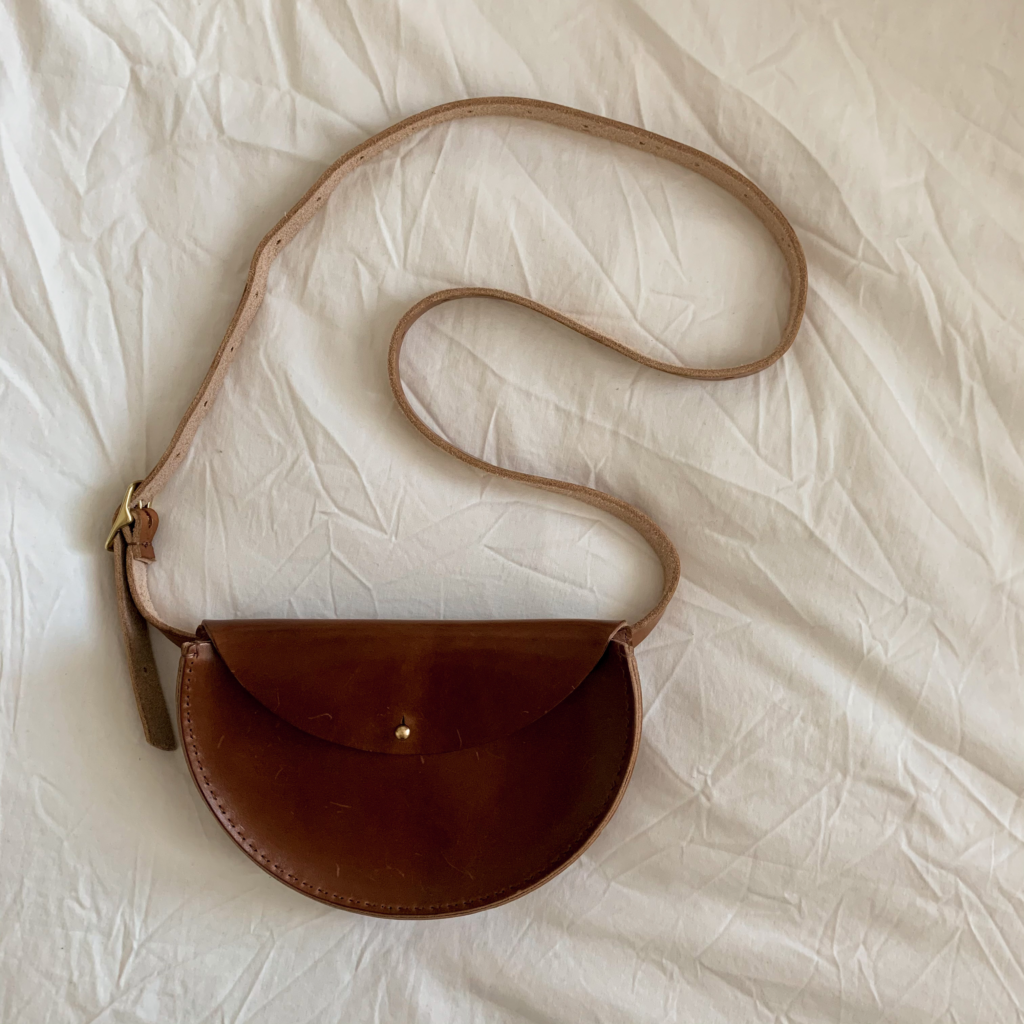 A handmade Tree Fairfax bag
I ordered my first Tree Fairfax bag this year, and I'm sure it won't be my last. The quality and attention to detail on the bag is so beautiful, and I love the handcrafted feel. Each bag is a minimalist and timeless design using locally-sourced, high-quality leather with natural imperfections that will wear and patina beautifully over time. Due to a surge in orders over the last few months, they are asking for some extra time to make and deliver orders, so this one might not arrive in time for the holidays. But trust me, it's worth it!
Tree Fairfax Extended Half Moon Waist/Crossbody Bag – $125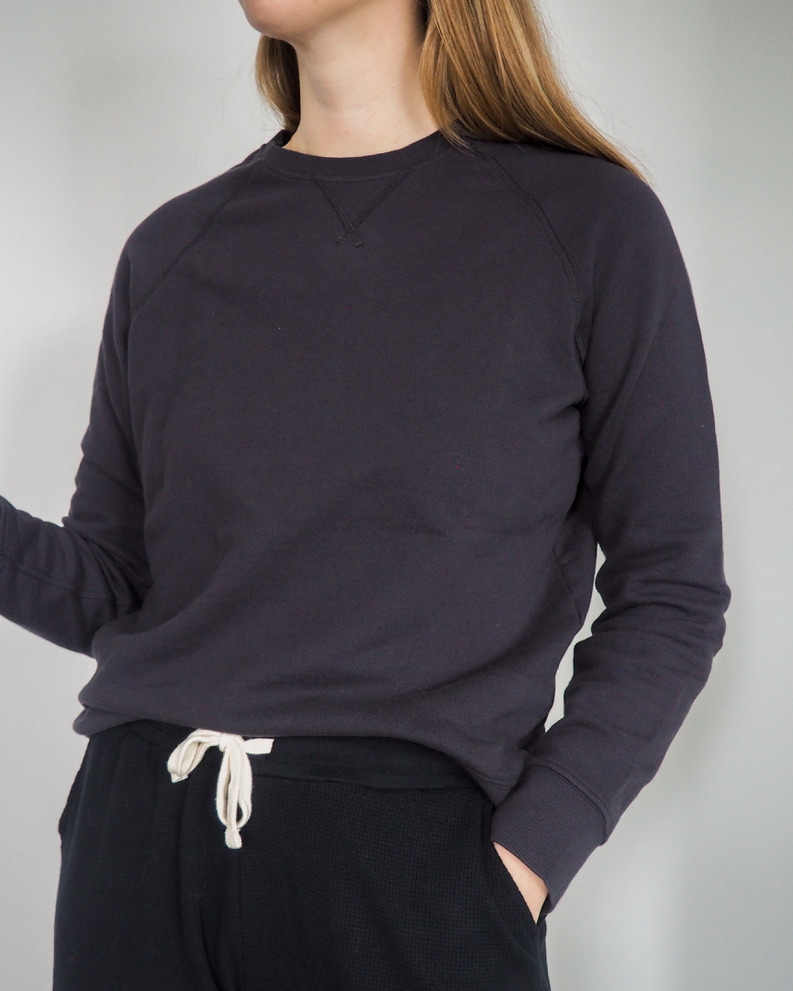 A fair-trade, organic loungewear set from Pact
I tried my first pair of sweatpants from Pact several months ago, and since then they've become my go-to brand for affordable and comfortable home clothes. They have a great selection of athletic clothing, loungewear, and intimates for men and women, as well as some home goods like bed sheets and towels. I was recently gifted a loungewear set and you can bet I'll be cozying up on the couch in it for pretty much the entire holiday season.
Women's Essential Sweatshirt – $50
Women's Waffle Jogger – $50
Men's Essential Sweatshirt – $50
Men's Waffle Jogger – $50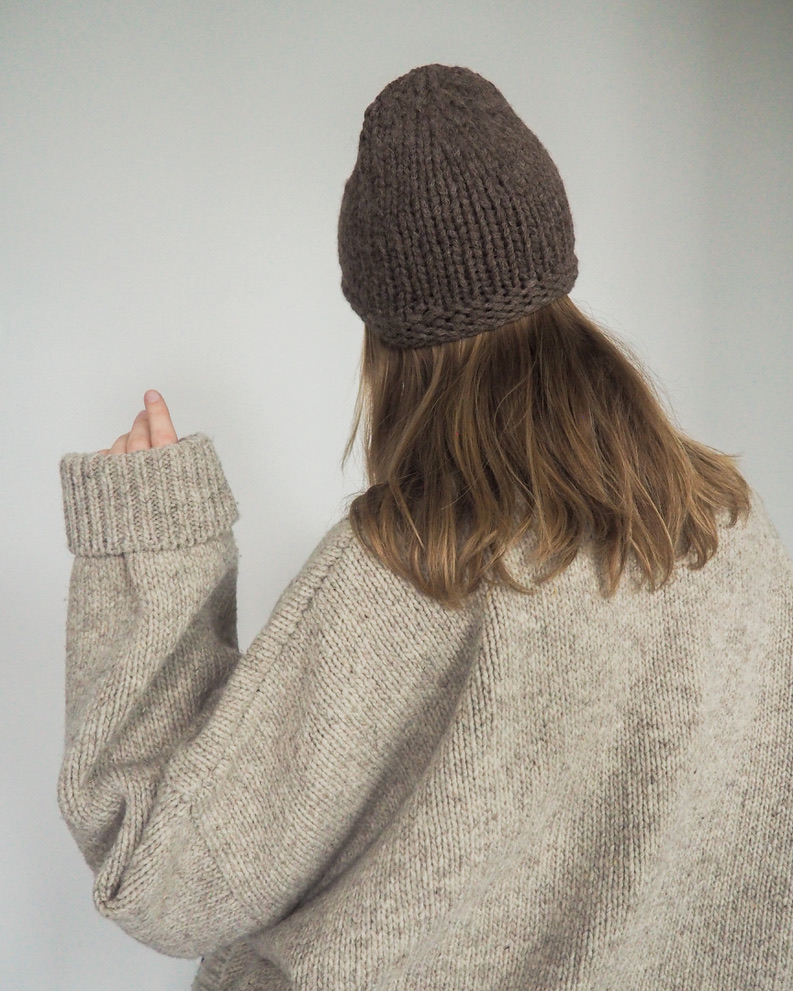 Hand-knit cozies from Andes Gifts
We all need to keep warm during the winter months – well, at least up here in Canada we do! What better way to do that than with hand-knit goods that support local artisans and empower indigenous communities around the world? Andes Gifts is a company that does just that. Their knitwear is ethically made by artisans in Peru and Bolivia, where they focus on providing stable and safe employment opportunities to support local artisans and their families. Their hats, scarves, and gloves are the perfect gift that you or your loved ones can enjoy for many winters to come. Below are a few of my top picks from their current collection.
Cusco Hat (shown in Ash) – $38
Milkshake Hat – $38
Cusco Ear Warmer – $30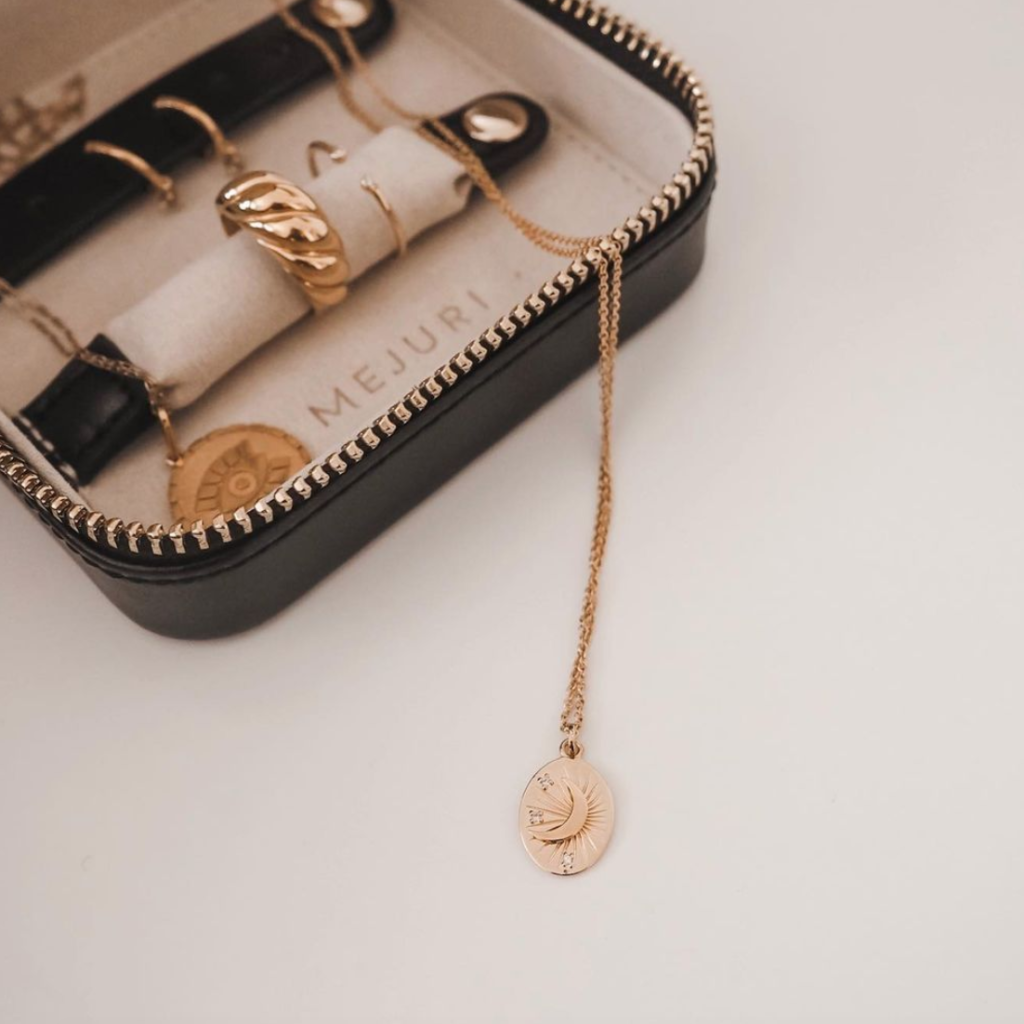 Sustainably-made jewelry with Mejuri
I feel like I'm always talking about Mejuri on here, but that just goes to show how much I love their brand and their jewelry. Mejuri is a Canadian company that creates everyday fine jewelry at an approachable price point. But it's their brand ethos that I love most. They are a strong supporter of Black Lives Matter, they only produce in small quantities, and they only use high-quality materials so that your pieces last you longer. Anything from their collection would make a wonderful gift, for a loved one or for yourself (they've just launched a men's collection as well). As always, you can save 10% off your first purchase at Mejuri when you shop through my link!
Clean skincare from Wildcraft Care
I think it's safe to say that Wildcraft is my go-to brand for natural and effective skincare. I love that they're a Canadian brand, and their Clarify face cream has worked wonders on my combination skin, keeping it hydrated without causing me to break out (a very fine balance to achieve!) They've just launched three holiday gift sets at different price points featuring a selection of their beautiful products. Their Beauty Basics set includes three of my favourite products: toner, face cream, and serum (each with two options depending on your skin type). It's everything you need for a full routine and if you're looking to try a new skincare brand, I can't recommend them enough!
Wildcraft Beauty Basics Gift Set – $80
The Cheekbone Beauty lipstick set
This one is definitely on my personal wish list. Cheekbone Beauty is a Canadian, Indigenous-owned beauty brand. They have just released a limited edition gift box with meaningful artwork that houses three beautiful matte lipsticks in sustainable packaging. It's a wonderful gift for any beauty lover in your life (including you!)
Cheekbone x Christi Belcourt Limited Edition Gift Box – $125
Support local bookstores
I once heard of an Icelandic tradition where friends and family members all gift each other books on Christmas Eve and then spend the evening reading. It's known as Jólabókaflóð (pronounced yo-la-bok-a-flot) or "Yule Book Flood". I don't know about you, but that sounds like the perfect tradition to me!
I don't normally keep a large bookshelf, but I do enjoy having copies of my favourites around as I tend to come back to them time and time again to re-read them. These days more than ever, it's important that we support our local, brick-and-mortar bookstores as they are quickly becoming a thing of the past. I recently placed an order from a Canadian and Black-owned bookstore called A Different Booklist. They have a very wide selection and I feel much better about supporting them with my purchase over Amazon. If you're looking to start your own holiday book trade tradition, definitely give them a browse.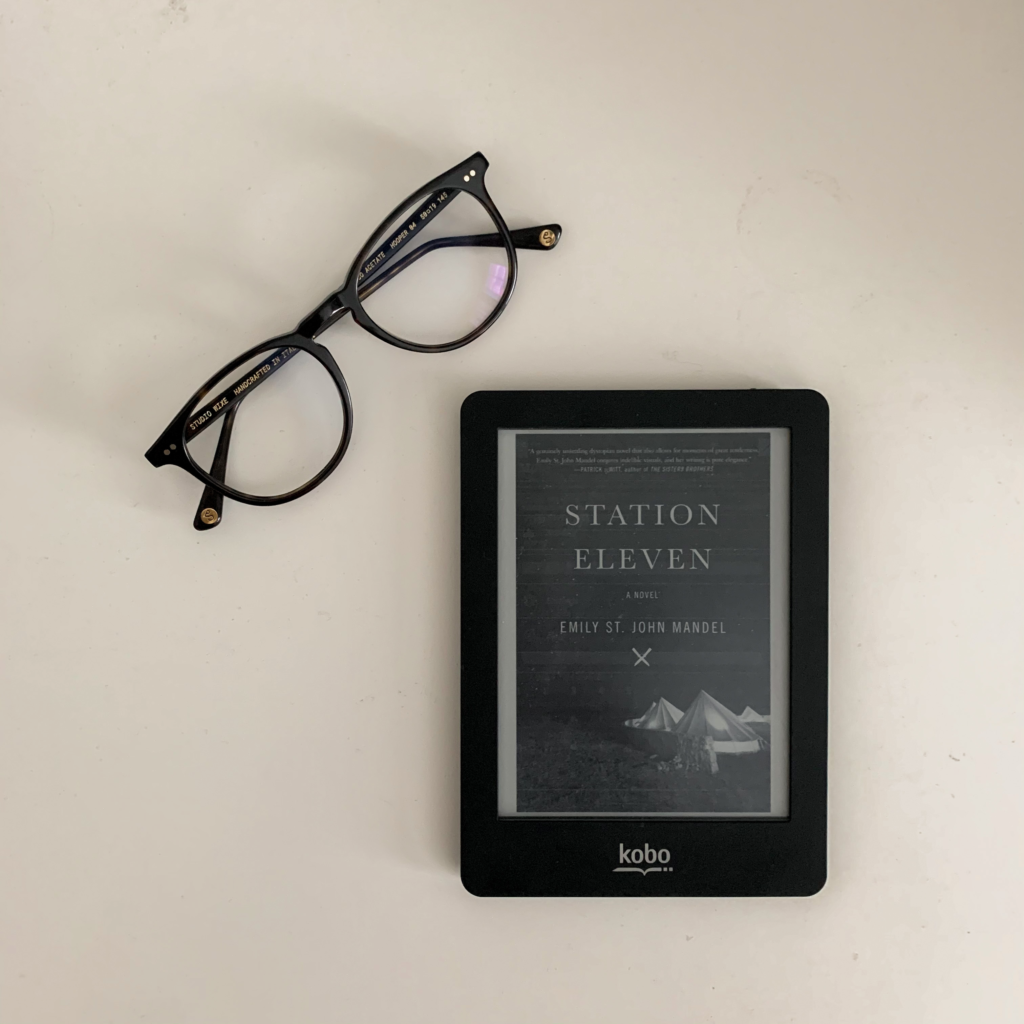 A Kobo eReader
I received my Kobo as a gift many Christmases ago, and to this day it's probably the most-used gift I've ever gotten. If your loved one is a big reader and doesn't have an eReader, they might love it. It's a great way to keep your bookshelf more minimal, it travels very easily, you can read in the dark with the back light, and best of all for me right now, I can check out books from the library directly to my Kobo without leaving the house!
Kobo eReaders – $129.99 and up
A magazine subscription
If you can't already tell by my last two gift suggestions, I'm a big reader. If you or your giftee aren't, however, I do think a magazine is still a great alternative. It can be a lighter read that you pick up now and then, and often looks beautiful perched on a bookshelf or coffee table. Lately I've been wanting to start a subscription as a way of continuous learning, engaging with different ideas, growing my perception of the world, and to be honest, just looking at something beautiful, inspiring, and aesthetically pleasing.
A couple of publications that I love are Beside, Considered, and Kinfolk (the last of which offers a digital subscription option as well so you can keep things minimalist.)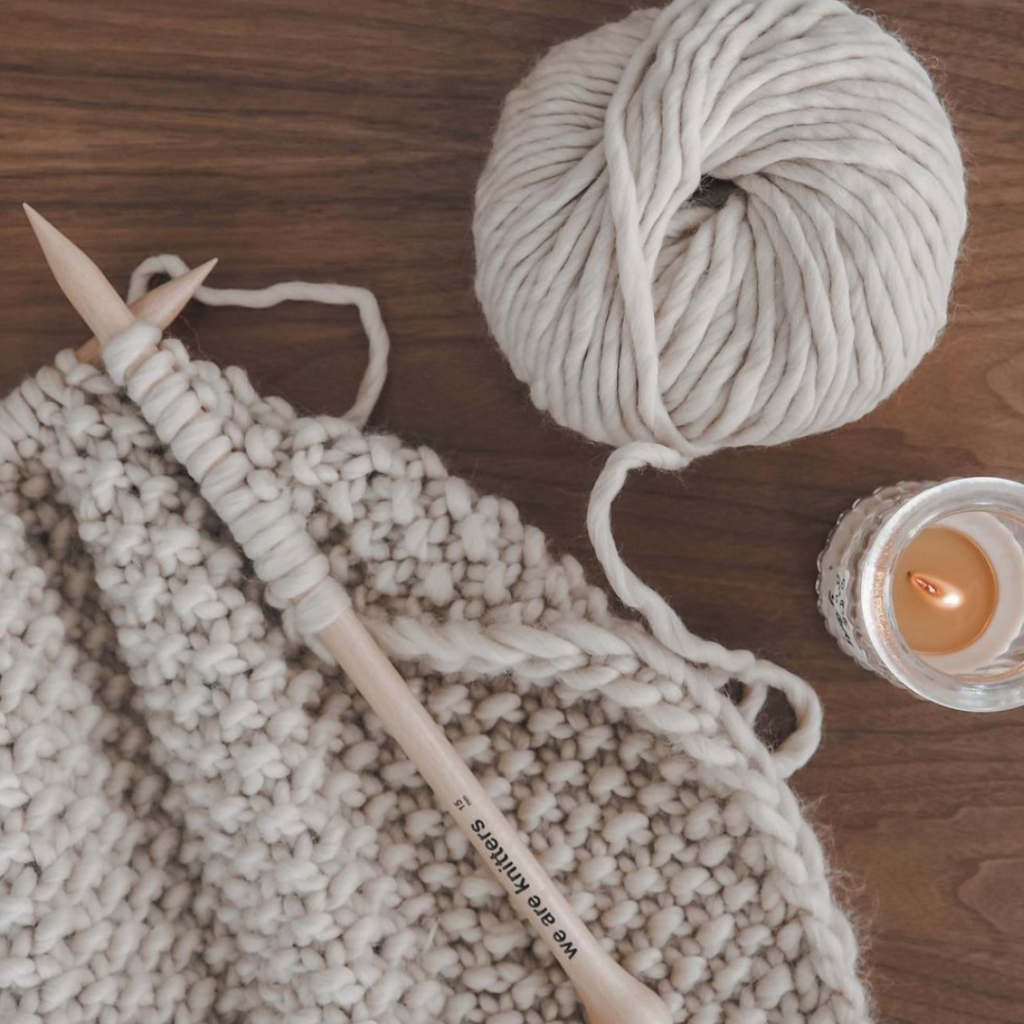 A knitting kit
I started picking up knitting towards the end of last year, and I've found it so enjoyable. It's a very slow process, which is a great change of pace for an impatient person like me. I find it soothing and meditative, and anyone can do it! There are a few companies out there offering kits that come with everything you need to get started, with a range of patterns and difficulty levels to choose from (I recommend a blanket or scarf with a simple stitch if you're a complete beginner.)
A few kit suppliers I can suggest are Wool & the Gang, We Are Knitters, and Club Knit.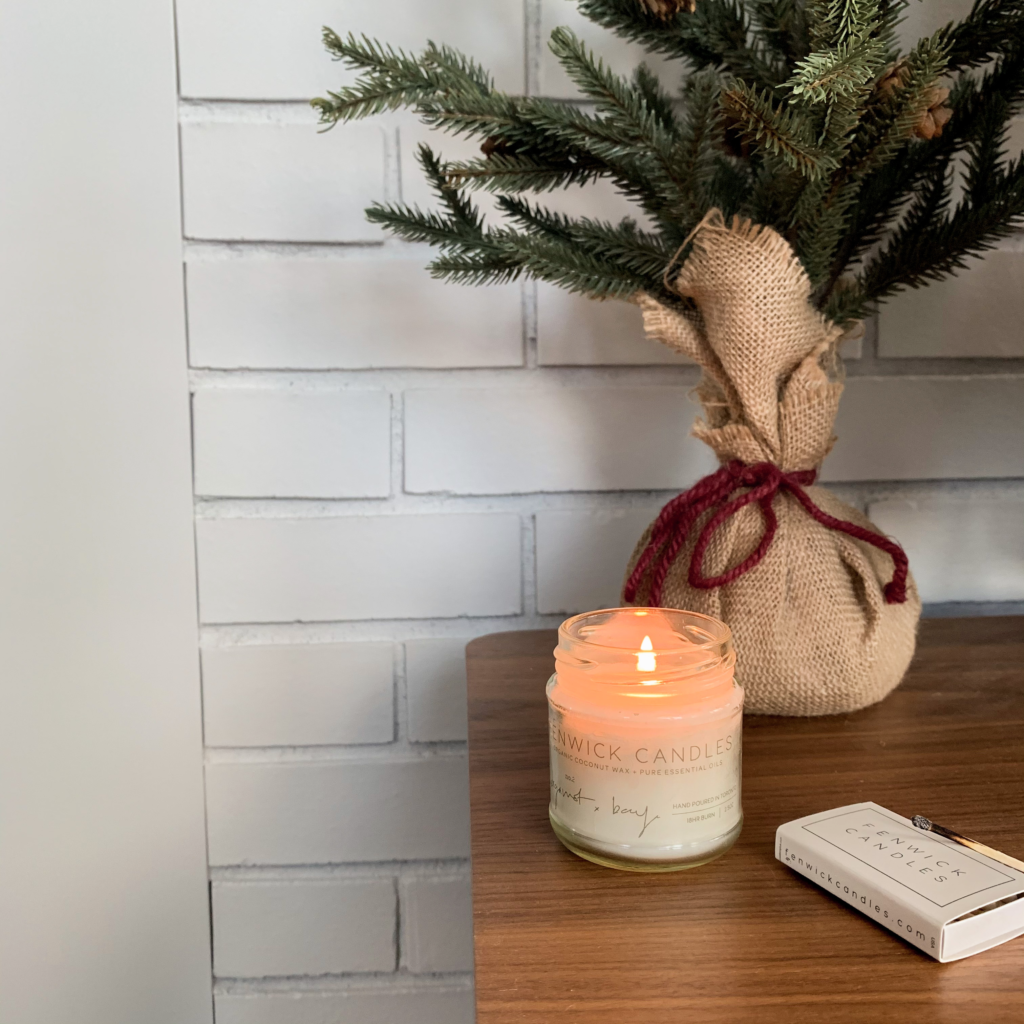 A cozy candle
When in doubt, you really can't go wrong with gifting a nice candle – it's definitely a crowd-pleaser. My favourite Canadian zero-waste store, Kinsfolk Shop, has a great selection of beautiful candles with different scents so you can match your gift to your loved one. There's also this option from Kotn which honestly seems like my dream candle! It's a gift that you, your family and friends can enjoy and keep cozy with in the long, cold winter months following the holidays.
Whatever you end up doing for the holidays this year, I hope you have a peaceful and joyful time.
Thanks for reading,

Pin for later